Russia: Facilitating Trade with Africa
Interview with Maxim Chereshnev
Russian Export and Investment Fair (REIF) to be held on 19-20 November 2015, for the first time, will gather high level participants from more than 50 countries and 80 regions in Russia. The purpose of the REIF is to create an international platform for professional dialogue of the business community.
The REIF is designed to help government leaders, representatives of ministries, departments, business corporations and industries from across the world to meet new partners. It will also offer participants the opportunity to receive up-to-date information on the current trends, challenges and prospects of development of export and investment activities of world-class professionals as well as to expand the circle of business contacts.
In this exclusive interview, Maxim Chereshnev, the Chairman of the Board of the Council for the Development of Foreign Trade and International Economic Relations, explains to Kester Kenn Klomegah about the significance of the forthcoming corporate business event.
What are the key objectives of the forthcoming Russian Export and Investment Fair scheduled for November in Moscow?
Russian trade and economic development council jointly with Agency of Strategic Initiatives have initiated this Fair as the first platform in Russia for direct business community international dialogue. After examining the experience in events organizations in other part of the world, particularly in China, Hong Kong, Korea and Singapore, the decision was made to adopt the best practices in Russia. Indeed, REIF is aimed at providing business with opportunities for meetings and the beginning of cooperation between Russian and foreign companies. Within REIF it will be possible to present export and import possibilities of Russian and foreign companies, their investment projects, to attend training courses and seminars, to arrange b2b sessions as a way of sharing views and so forth.
Is this an effort directed at promoting Russian export products and services as Vladimir Putin has urged businesses to do?
As President Vladimir Putin noted in his message to the Federal Assembly, raising business development, diversification of economy and non-resource export are key priorities for economic prosperity of Russia. RTEDC as a trade promotion organization is exactly aimed at global communication development and mutually beneficial business relations strengthening in compliance with the governmental politics. RTEDC activity and REIF initiative definitely suit investment promotion, trade facilitation and export support of Russian companies as instruments for new opportunities creating for small and medium enterprises.
Do you think that the Fair can help stimulate export transactions and the flow of corporate business deals abroad?
REIF is a result of long and hard work on strengthening b2b communication between Russian and foreign companies. RTEDC has a range of 20 priority countries for collaboration. RTEDC special representatives and chairmen of profile RTEDC committees for cooperation with these countries assist to different business cases realization which RTEDC deals with. These are examples of private business interest. Without doubts, REIF will lead to growth of general mutual interest, demonstrate facilities of Russian companies and highlight favorable conditions for active business interaction. Prearranged meetings and business matching will allow to find partners and investors for projects realization both abroad and in Russia. REIF is not just fair but also the platform where participants will get opportunity to negotiate and to make agreements with new partners. After REIF, RTEDC will provide companies with full assistance in all communications.
As it shows, so who should attend this Russian Export and Investment Fair? Can we expect something new in terms of foreign participation?
Foreign manufactures and companies which are interested in localization in Russia or in joint production, companies which search for projects and investment to Russia or those business representatives that are looking for export from Russia or would like to present their own products and technologies as well as Russian export companies, Russian regional representatives are invited for participation in this business event. We suppose that matchmaking and working sessions will be really useful for mutual benefits of REIF exponents and guests. REIF would specially welcome companies from Asian and African countries as participants and visitors. Thus, nowadays perspectives of business contacts between Russian and African business are actually underestimated, however, there are a huge number of opportunities for technology exchange, trade promotions, mutual investment between Russia and South Africa, Morocco, Zimbabwe, Namibia, Egypt, Kenya and other African countries.
How important is this corporate business event for Africa?
Import substitution policy in Russia and general course on economic diversification are favorable for other countries to export/import relations development and investment with Russian companies. It includes interests of African countries within their economic development and independence from traditional and new monopolists in African markets. At present African continent with its total economic growth rate 5-5,5% per year on average attracts attention of international business community. It puts Africa on the second place in the world growth rates.
According to forecasts by 2033 African GDP will reach to East Europe figures, including Russia, and by 2039 – to Latin America rate. It's pleasure to note that Russia and African states have a long story of relations. Import of coffee, cacao, tea, citrus, sea products from African states is important for Russia. At the same time Russia is interested in African market for joint production and export of technical, military, industrial equipment and services in satellite communications, geological survey and power engineering.
Some Russian companies such as Gazprom, ALROS, RusAl, Norilsk Nickel and others are already operating in Africa. Moving on, Russia is the 5th country in total volume of investment among all states in Africa. What is very important today is the fact that new opportunities are arising for small and medium enterprises of Russia and Africa for their collaboration. For instance, agricultural, high-tech, medicine, energy-saving technologies, logistics and infrastructure projects are really perspective for strengthening Russia-African economic cooperation. That's why we invite participants from Africa for establishing closer contacts and continue cooperating in key sectors of the economy. We call on all interested companies and organizations to register on REIF website (www.rusfair.com) and provide us with information about their needs and requests from this first Russian Export and Investment Fair.
Turkey's financial crisis raises questions about China's debt-driven development model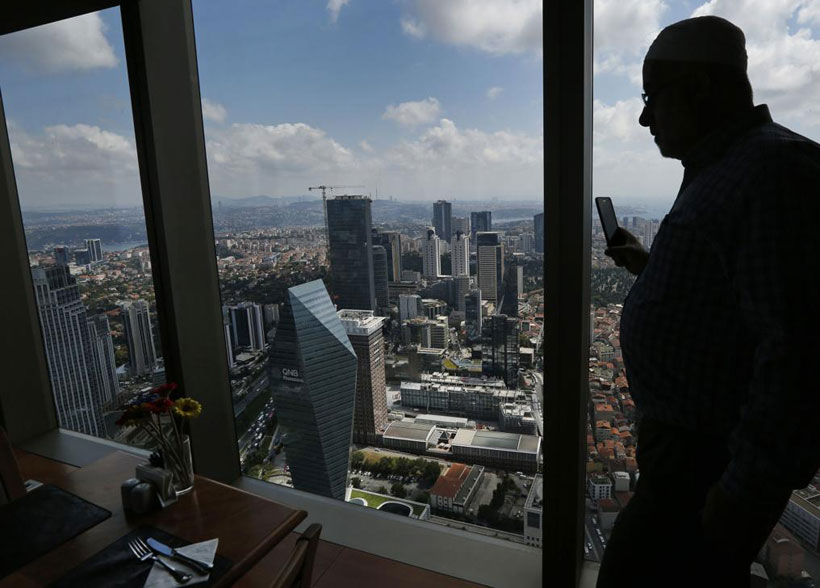 Financial injections by Qatar and possibly China may resolve Turkey's immediate economic crisis, aggravated by a politics-driven trade war with the United States, but are unlikely to resolve the country's structural problems, fuelled by President Recep Tayyip Erdogan's counterintuitive interest rate theories.
The latest crisis in Turkey's boom-bust economy raises questions about a development model in which countries like China and Turkey witness moves towards populist rule of one man who encourages massive borrowing to drive economic growth.
It's a model minus the one-man rule that could be repeated in Pakistan as newly sworn-in prime minister Imran Khan, confronted with a financial crisis, decides whether to turn to the International Monetary Fund (IMF) or rely on China and Saudi Arabia for relief.
Pakistan, like Turkey, has over the years frequently knocked on the IMF's doors, failing to have turned crisis into an opportunity for sustained restructuring and reform of the economy. Pakistan could in the next weeks be turning to the IMF for the 13th time, Turkey, another serial returnee, has been there 18 times.
In Turkey and China, the debt-driven approach sparked remarkable economic growth with living standards being significantly boosted and huge numbers of people being lifted out of poverty. Yet, both countries with Turkey more exposed, given its greater vulnerability to the swings and sensitivities of international financial markets, are witnessing the limitations of the approach.
So are, countries along China's Belt and Road, including Pakistan, that leaped head over shoulder into the funding opportunities made available to them and now see themselves locked into debt traps that in the case of Sri Lanka and Djibouti have forced them to effectively turn over to China control of critical national infrastructure or like Laos that have become almost wholly dependent on China because it owns the bulk of their unsustainable debt.
The fact that China may be more prepared to deal with the downside of debt-driven development does little to make its model sustainable or for that matter one that other countries would want to emulate unabridged and has sent some like Malaysia and Myanmar scrambling to resolve or avert an economic crisis.
Malaysian Prime Minister Mahathir Mohamad is in China after suspending US$20 billion worth of Beijing-linked infrastructure contracts, including a high-speed rail line to Singapore, concluded by his predecessor, Najib Razak, who is fighting corruption charges.
Mr. Mahathir won elections in May on a campaign that asserted that Mr. Razak had ceded sovereignty to China by agreeing to Chinese investments that failed to benefit the country and threaten to drown it in debt.
Myanmar is negotiating a significant scaling back of a Chinese-funded port project on the Bay of Bengal from one that would cost US$ 7.3 billion to a more modest development that would cost US$1.3 billion in a bid to avoid shouldering an unsustainable debt.
Debt-driven growth could also prove to be a double-edged sword for China itself even if it is far less dependent than others on imports, does not run a chronic trade deficit, and doesn't have to borrow heavily in dollars.
With more than half the increase in global debt over the past decade having been issued as domestic loans in China, China's risk, said Ruchir Sharma, Morgan Stanley's Chief Global Strategist and head of Emerging Markets Equity, is capital fleeing to benefit from higher interest rates abroad.
"Right now Chinese can earn the same interest rates in the United States for a lot less risk, so the motivation to flee is high, and will grow more intense as the Fed raises rates further," Mr. Sharma said referring to the US Federal Reserve.
Mr. Erdogan has charged that the United States abetted by traitors and foreigners are waging economic warfare against Turkey, using a strong dollar as "the bullets, cannonballs and missiles."
Rejecting economic theory and wisdom, Mr. Erdogan has sought for years to fight an alleged 'interest rate lobby' that includes an ever-expanding number of financiers and foreign powers seeking to drive Turkish interest rates artificially high to damage the economy by insisting that low interest rates and borrowing costs would contain price hikes.
In doing so, he is harking back to an approach that was popular in Latin America in the 1960s and 1970s that may not be wholly wrong but similarly may also not be universally applicable.
The European Bank for Reconstruction and Development (EBRD) warned late last year that Turkey's "gross external financing needs to cover the current account deficit and external debt repayments due within a year are estimated at around 25 per cent of GDP in 2017, leaving the country exposed to global liquidity conditions."
With two international credit rating agencies reducing Turkish debt to junk status in the wake of Turkey's economically fought disputes with the United States, the government risks its access to foreign credits being curtailed, which could force it to extract more money from ordinary Turks through increased taxes. That in turn would raise the spectre of recession.
"Turkey's troubles are homegrown, and the economic war against it is a figment of Mr. Erdogan's conspiratorial imagination. But he does have a point about the impact of a surging dollar, which has a long history of inflicting damage on developing nations," Mr. Sharma said.
Nevertheless, as The Wall Street Journal concluded, the vulnerability of Turkey's debt-driven growth was such that it only took two tweets by US President Donald J. Trump announcing sanctions against two Turkish ministers and the doubling of some tariffs to accelerate the Turkish lira's tailspin.
Mr. Erdogan may not immediately draw the same conclusion, but it is certainly one that is likely to serve as a cautionary note for countries that see debt, whether domestic or associated with China's infrastructure-driven Belt and Road initiative, as a main driver of growth.
3 trends that can stimulate small business growth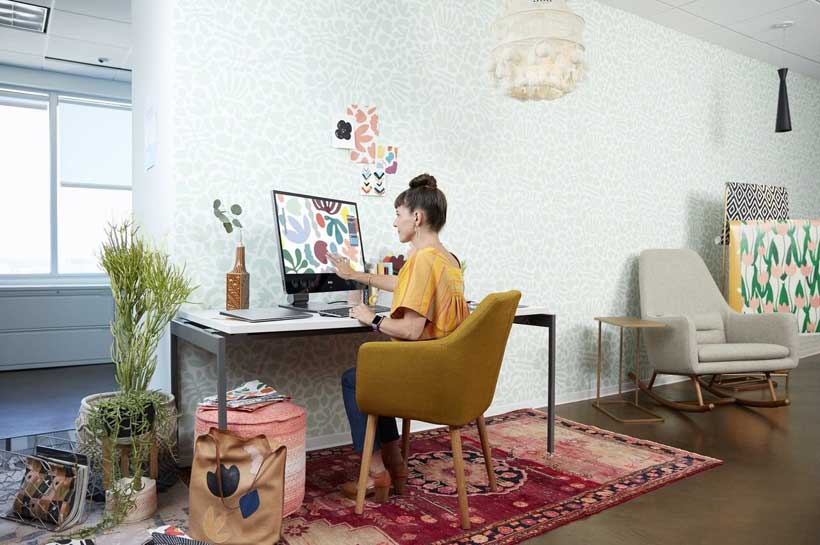 Small businesses are far more influential than most people may realize.
That influence is felt well beyond Main Street. Small businesses make up 99.7 percent of all businesses in the U.S., and these firms employ nearly half (48 percent) the workforce, according to the 2018 Small Business Profile compiled by the U.S. Small Business Administration.
In addition, take a look at recent trends and developments in technology. It's clear that these changes can give entrepreneurs that extra leverage to scale up. Here are three to consider.
Big companies have big opportunities for small firms
Back in the 20th century, a large company would get things done in this very straightforward way. Wherever there was a need, they hired someone directly to perform that task, whether it was a driver or an accountant.
Under today's leaner models, these big companies are finding it's much more efficient to partner with other firms to fulfill certain needs. According to Deloitte, 31 percent of IT services have been outsourced, as well as 32 percent of human resources. This increasing acceptance of outsourcing is a huge growth opportunity for small businesses owners.
For example, Amazon recently announced it is actively seeking and helping entrepreneurs who are willing to deliver packages as their contractors. The mega retailer will even go as far as helping with startup costs so long as these smaller firms deliver their packages. Landing a contract with a big corporation is a significant milestone for any company, but starting out with that lucrative contract is sure to let these startups hit the ground running.
Better connections for greater flexibility
When today's entrepreneur has a new role to fill, they're not confined to the talent pool in their immediate community. Because we now have the tools and connectivity to work from anywhere, a business owner can expand the search across multiple states!
What's more, these flexible, work from anywhere options can give business owners the inspiration to do things differently. Having greater collaboration means having access to more options to fit specific needs.
For example, what is the very nature of being a small business owner? It's dealing with a fluctuating volume of work. Tapping into the talent pool of freelancers to work on these specific, short-term tasks and projects is easier than ever, because for a segment of workers, freelancing is increasingly becoming a way of life. Freelancers currently make up 36 percent of the workforce, according to a study from Upwork. And, if trends maintain, most Americans will be freelancers by 2027.
Thanks to remote options with easy access to talent, small businesses can easily set up temporary or ongoing as-needed work arrangements. When you partner with Dell for your computing needs, you'll get the expert help and support so you can set up the perfect flexible workspace system.
More automation brings better efficiencies
Without a doubt, new technology works in favor of small businesses and entrepreneurs because they have many tools at their disposal to automate labor intensive processes, be more productive and cut costs. For example, entrepreneurs can use software to process client payments and even set up automated payments, saving hours and costs associated with collecting, processing and reconciling under the traditional paper check payment system. That translates into a more efficient billing department that can spend more time focused on complex issues.
Let Dell equip your small business with the right tech tools, tailor made for your venture and backed with support, so you can focus on running your business.
Transitioning from least developed country status: Are countries better off?
The Least Developed Countries (LDCs) are an internationally defined group of highly vulnerable and structurally constrained economies with extreme levels of poverty. Since the category was created in 1971, on the basis of selected vulnerability indicators, only five countries have graduated and the number of LDCs has doubled.  One would intuitively have thought that graduation from LDC status would be something that all LDCs would want to achieve since it seems to suggest that transitioning countries are likely to benefit from increased economic growth, improved human development and reduced susceptibility to natural disasters and trade shocks.
However, when countries graduate they lose international support measures (ISMs) provided by the international community. There is no established institutional mechanism for the phasing out of LDC country-specific benefits. As a result, entities such as the World Bank and the International Monetary Fund may not always be able to support a country's smooth transition process.
Currently, 14 out of 53 members of the Commonwealth are classified as LDCs and the number is likely to reduce as Bangladesh, Solomon Islands and Vanuatu transition from LDC status by 2021. The three criteria used to assess LDC transition are: Economic Vulnerability Index (EVI), Human Assets Index (HAI) and Gross National Income per capita (GNI).  Many of the forthcoming LDC graduates will transition based only on their GNI.  This GNI level is normally set at US $ 1,230 but if the GNI reaches twice this level at US $ 2,460 a country can graduate.
So what's the issue?  A recent Commonwealth – Trade Hot Topic publication confirms that most countries graduate only on the basis of their GNI, some of which have not attained significant improvements in human development (HAI) and even more of which fall below the graduation threshold for economic development due to persistent vulnerabilities (EVI).  This latter aspect raises the question as to whether transitioning countries will, actually, be better off after they graduate.
Given the loss of ISMs and the persistent economic vulnerabilities of many LDCs, it is no surprise that some countries are actually seeking to delay graduation, Kiribati and Tuvalu being two such Commonwealth countries despite easily surpassing twice the GNI threshold for graduation.
How is it possible that a country can achieve economic growth but not have appreciable improvements in resilience to economic vulnerability?  Based on a statistical analysis discussed in the Trade Hot Topic paper, a regression model, based on all forty-seven LDCs, was produced.  The model revealed that there was no statistically significant relationship between economic vulnerability and gross national income per capita.  The analysis was repeated just for Commonwealth countries and similar results were obtained.
Most importantly, analysis revealed that there was a positive relationship between GNI and EVI. In other words, increases in wealth (using GNI as a proxy) is likely to result in an increase in economic vulnerability.  This latter result is counterintuitive since one would expect more wealth to result in less economic vulnerability.
So what's the take away?
The statistical results do not necessarily imply that improving the factors affecting economic vulnerability cannot result in improvements to economic prosperity.  It does suggest, however, that either insufficient efforts have gone into effecting such improvements or that there are natural limits to the extent to which such improvements can be effected.
One thing is clear, the multilateral lending agencies should revisit the removal of measures supporting climate change or other vulnerabilities for LDCs on graduation, since the empirical evidence suggests that countries could fall back into LDC status or stagnate and be unable to achieve sustainable development. Whilst transitioning from LDC status should be desirable, it should not be an end in itself. Rather than to transition and remain extremely vulnerable, countries should be resistant to such change or continue to receive more targeted support until vulnerabilities are reduced to more acceptable levels.
What are your thoughts?