THE FSB and SIGINT: Absolute Power at Home and Abroad
The Russian Federal Security Service (FSB) should easily be considered one of the most influential and powerful intelligence organizations in the world today. Its primary functions and roles include: law enforcement, counterintelligence, domestic surveillance, and internal intelligence functions at the national level.
These roles mirror many of the functions assigned to the Federal Bureau of Investigation in the US (FBI). However, while many of these functions would put the FSB squarely in the realm of law enforcement instead of security or intelligence, the FSB also has mission responsibilities that organizations such as the FBI do not. The most significant being the mission of signals exploitation (SIGINT). This article focuses on the SIGINT capability of the FSB and its threat to US political, economic, and diplomatic policies as well as the threat in the new environment of cyber espionage.
Initially an internally focused organization, the FSB threat profile changed in 2003 when, under Presidential Edict No. 314, the missions and authorities of the Federal Agency for Government Communications and Information (FAPSI) were transferred to the FSB. This meant the FSB would now have both the resources and authorities for SIGINT collection against its adversaries and information assurance for all Russian government information systems. This transition established the FSB as a much larger player in the intelligence exploitation community and a larger threat to US interests. Most Western intelligence services separate the responsibilities and missions of SIGINT to a single intelligence organization, like the National Security Agency (NSA) in the US, which has only that authority. Other intelligence services handle matters such as counterintelligence and military-related intelligence. This is not the case with the FSB, which after Presidential Edict No. 314 controls elements of all major aspects and disciplines of intelligence, essentially giving it both unfettered access to collected intelligence as well as the ability to potentially restrict other Russian organizations from accessing the collected data. What exists is a single intelligence service with the capabilities to conduct human intelligence, counter-intelligence, law enforcement, border security, counter-surveillance, and signals collections. This represents a significant amount of authority and global reach that cannot be compared to any one intelligence service within the US or most other modern developed states. With the transition of SIGINT responsibilities, increased authority on border security, and cryptographic responsibilities to the FSB, the comparison of it to the US Intelligence Community also transitioned. Its domestic protection roles still most closely align with the FBI, but its SIGINT responsibilities mirror that of the National Security Agency (NSA), while the border security functions are more akin to the US Customs and Border Patrol (CBP) or even Immigration and Customs Enforcement (ICE).
On top of all of this, the FSB has become increasingly connected to all issues cyber as well. The world continues to become more interconnected. The internet has become an integral part of our daily lives and, for some, even a necessity. It supports everything from e-commerce to sensitive governmental correspondence. So when a country's intelligence service inserts itself into business transactions, there becomes an increased risk that sensitive data could be syphoned off and used to support both commercial and national intelligence interests at home and abroad. Even though the Russian IT registration requirement is only for private companies operating within Russia, this means little in the interconnected world of the internet where data crosses many geographical boundaries between transmitter and receiver. The internet is a medium susceptible to signals collection just like any other and when countries or intelligence services have access to all internet-based traffic that falls within their borders, then that threat is not only very real but actually amplified.
One example of this threat is the Russian SORM program. SORM, or System for Ensuring Investigated Activity, is a mechanism that permits the FSB to monitor all phone and internet traffic coming in and out of the Russian Federation. While arguments are that this program is a law enforcement and internal security tool, the FSB still remains an intelligence service with a mission set that goes beyond internal security and law enforcement. It is worth noting that until a Russian Supreme Court ruling was handed down in late 2000, the FSB was under no obligation to inform Internet Service Providers (ISPs) that agents were accessing the system. The work undertaken by the FSB to support signals exploitation is not just limited to Russian companies, therefore, but extends to international entities with a presence in the Russian Federation.
On 11 April 2011, for example, a government source told the Interfax news agency that the FSB was not proposing a ban on Gmail, Skype or Hotmail in Russia. The FSB expert speaking at this meeting only expressed concerns that a number of those servers provide services outside of the national legal framework. The inferred concern was that because these companies utilize encryption for securing the communications of users, and none of them are directly based in Russia, the FSB requirement under SORM may not be implemented properly. It is interesting that the FSB would take the time for an interview to highlight its effort to find a solution to make the functioning of these services on Russian territory 'comply' with national laws. This statement, while perhaps innocuous on the surface, speaks to the potential level of penetration the FSB can gain into all aspects of communications, both traditional and emerging.
On 8 June 2011 Microsoft Russia made a statement with respect to the FSB and the on-line communications service Skype. In a statement carried by the Russian Federal Security Service-owned but supposedly editorially-independent Russian news agency Ekho Moskvy, Microsoft denied claims it had provided the FSB with encryption algorithms for the internet service. It did, however, admit that the source code for the program was provided. With its charter to protect and monitor cryptographic systems for the Russian government, the FSB has access to those individuals who both create and decipher cryptographic algorithms as part of the newly transferred FAPSI functions. With these vast resources, it is not a giant leap of logic to think the FSB will be sorely tempted to conduct eavesdropping on any entity it wishes, without the support of said company, as long as a suitable connection to 'national security' is found.
These two examples are a sample of how cyber seems to be a new focus of FSB SIGINT collection efforts. And while, for now, they focus solely on what has occurred within Russian territory, it is important to note the FSB has recognized links in over 80 countries and formal offices in at least 18 of them. This level of global reach and interaction means its SIGINT mission can be transferred anywhere the FSB maintains a presence. As these capabilities are deployed, they provide the FSB with a larger SIGINT capability than most intelligence agencies around the world. The FSB of course formally declares that it honors all international treaties and pursues only legitimate inquiries that hold potential harm to the sovereign interests and national security of the Russian Federation. The problem, of course, is just how fungible those sovereign interests might be over time and how relevant the old adage about absolute power corrupting absolutely might become.
Kalbushan Jhadav: Cloak and dagger in India-Pakistan relations
Both rivals have completed their arguments on Kalbushan Jhadav, on death row, before International Court of Justice. India says Jhadav was abducted from Sistan (Iran), and wrongfully sentenced to death by military court, now no longer in existence because of sunset clause. Jadhav, whose family lives in Mumbai, had gone to Iran for business purposes and was kidnapped by Pakistan. Pakistan Army officer (Lieutenant Zaheer), who went missing in Nepal, played a role in Kulbhushan Jadhav's kidnapping. Pakistan says Jadhav as an Indian Naval officer attached to the Research and Analysis Wing. Pakistan's view is that he is Indian naval officer who covertly carried out espionage, sabotage and subversion in Pakistan. The markings on arms deliveries Jhadav made to Baluch rebels have Indian markings. He was arrested in March 2016 in the Pakistan province of Balochistan, and convicted of planning espionage and sabotage.
Indian media investigated Jhadav and exposed his fake identity. The investigative journalist Praveen Swami examined documents, such as: (a) Gazette of India showing he was commissioned in Indian Navy in 1987 with the service identity 41558Z Kulbhushan Sudhir.  (b) Subsequent Gazette showing his promotion to the rank of commander, after 13 years of service in 2000. (c)  His passport No E6934766 indicating he travelled to Iran from Pune under name Hussein Mubarak Patel in December 2003.  (d) Passport No. L9630722 (issued from Thane in 2014) inadvertently exposing his correct address: Jasdanwala Complex, old Mumbai-Pune Road, cutting through Navi Mumbai. (e) The municipal records confirming that the flat, he lived in, was owned by his mother, Avanti Jadhav.(f)  Uzair Baluch's  judicial testimony (April 2017) confessing before  a  Karachi magistrate his  complicity  with Jadhav.Yadav was arrested with the last-mentioned passport in Pakistan.  The address on the passport blows up Jadhav's assumed identity. (Praveen Swami, February 16, 2018, India's secret war).  Swami confirmed possibility that `Jadhav still serves with the Indian Navy. He was `promoted to the rank of commander after 13 years of service, in 2000. Gazette of India Files bear no record of Jadhav's retirement
India told the International Court of Justice that Jadhav was a retired naval officer but it has
declined to state exactly when he retired'. The spy initially worked for Naval Intelligence, but later moved on to the Intelligence Bureau. He came in contact with RAW in 2010.
Intricacies
Jhadav case involves intricacies of conflict between municipal (domestic) and international law. In precedence to municipal law, if he had acted against the USA, he would have been executed straightaway.
Tit for tat for Pakistan
In a report, Indian Express `claimed' that Mohammad Habib Zahir, a retired Lt Colonel of the Pakistan Army, was part of the team that kidnapped Kulbhushan Jadhav from Iran in March 2016. Zaheer disappeared from Lumbini near Nepal's border with India. The daily quoted `sources in the security establishment as saying' that Indian agencies had been on Zahir's trail for long. And, he is now suspected to be in the Indian custody.
Reciprocal tactics
India is never tired of blaming Pakistan for insurgency in disputed Kashmir. If secession of East Pakistan is any lesson, India's desire to destabilize Pakistan is no secret.
A letter published in Indian media by RK Jhadav, a former RAW officer, unmasks India's role in East Pakistan uprising. The confessions in the letter are corroborated by The Kaoboys & R&AW: Down Memory Lane, a book by B. Raman, another RAW officer. Jhadav's letter was published in Nepal and quoted in India's prestigious newspaper The Statesman. The letter and the book indicate that India's prime minister Indira Gandhi, parliament, RAW and armed forces acted in tandem to dismember Pakistan.  Kao planned to stop the over-flights of Pakistan from West to East Pakistan which were carrying Pakistani soldiers for the impending army action. Kao, through one R&AW agent, got hijacked a plane Fokker Friendship Ganga of Indian Airlines from Srinagar to Lahore. This agent was depicted as a member of National Liberation Front of Pakistan Occupied Kashmir. …This move hampered the Pakistan to send its troops by air to curb the political movement of Mujib in East Pakistan.
Disinformation in historical context
Disinformation' (Russian deziinformatzia) is a concept which finds mention in Sun Tzu's Ping Fa (Principles of War). Tzu believed 'all warfare is based on deception, feign incapacity when capable of being able to attack, feign disorder within and shrike your enemy.  Capture your enemy and then turn him against his own people'.  Even before Sun Tzu, Kautliya in Arthashastra supported disinformation as a warfare tool within his concept of koota yuddha (unprincipled warfare as distinguished from dharma yuddha, righteous warfare).
Richard Deacon says, 'Truth twisting…unless it is conducted with caution and great attention to detail, it will inevitably fail, if practiced too often… It is not the deliberate lie which we have to fear (something propaganda), but the half-truth, the embellished truth and the truth dressed up to appear a something quite different' (The Truth Twisters, London, Macdonald & Company (Publishers) Limited, 1986/1987, p. 8).
He gives several example of disinformation including subliminal disinformation by which the truth can be twisted so that the distortion is unconsciously absorbed, something which both television and radio commentators have subtly perfected'. (Ibid. p. 9).
The latest figment of RAW's imagination is to link Mumbai and subsequent blasts to ISI and `the outfits it sponsors' (Dawood Ibrahim, Masood Azhar, et. al).  Reportages reflecting disinformation could be seen in exclusive issue 'Get Dawood' of India Today dated November 3, 2003, 'Fact Sheet' of Dawood's properties and passports in Frontline dated February 2, 2002, and link-up of Mumbai blasts of August 25, 2003 with Dawood Ibrahim in cover story  'Family of Terror' in India Today dated September 22, 2003.
Despite gnawing gaps in the disinformation stories, the RAW's feat was that it managed to get Dawood declared a 'global terrorist'.  Besides Dawood (an Indian Muslim), several other non-Muslim Indian dons like Rajan, Naga Laruppa Lumar, Murthy, Velumurugan, Srinivasan, et al remain to be declared 'global terrorists'. The real story is that Dawood, one of the numerous dons in Mumbai's underworld, headed a secular gang (Dr. C. K. Gandhirajan, Organised Crime, New Delhi, 110002, APH Publishing Corporation, 2002). It is said that RAW tried to woo Dawood, too, into anti-Pakistan terrorism.  But, he refused as the matter lay outside his professional interests.
Ubaidur Rahman exposed Indian government's links with the underworld for carrying out terrorist activities in Pakistan ('Chota Rajan a nationalist?, The Mili Gazette, dated December 10, 2003). He says, "If you are an underworld don, a petty extortionist or a killer for Supari [contract killing], you are the right person and our intelligence agencies are searching for you. …The intelligence agencies are searching for you to collaborate with them in order to fight the menace of the ISI and Dawood Ibrahim in the country…The don (Chota Rajan) who sustained severe injuries in Bangkok on 15 September is being highlighted as a great warrior, saviour of the country and a patriot. Several news channels that include the government's very own Doordarshan, …bent on projecting and portraying him as one who is fighting the holy war for the country… works hand in gloves with our security agencies including the high profile RAW (our CIA) and the CBI (Central Bureau of Investigation). These prestigious and frontline intelligence agencies are banking on this petty drug trafficker and extortionist to fight the menace of the ISI that has supposedly spread all over the country'.
Mumbai blasts have been attributed to Dawood, and by corollary to Pakistan (ISI). The weakest link in the Mumbai-blasts investigation (page 36, India Today dated September 22, 2003 is that there is no evidence, except hearsay, to corroborate link between the Syed families, accused of triggering the blasts, and Dawood.
Significantly, the magazine had itself earlier reported (India Today dated September 15, 2003, page 64), 'But, there are some holes in the police theory.  For one Ansari and Hanif's family went about their routine life in Mumbai after executing such a major bomb attack.  Normally the perpetrators try and flee from the city to avoid arrest. The motive too is unclear'…  two prime suspects are still at large and nobody knows who the mastermind was…Perhaps that is why Mumbai police commissioner…chose to remain subdued'.
Srikrishna's commission was prematurely disbanded by Indian government as its ongoing investigations did not find Dawood's involvement in Mumbai blasts (Vinod Sharma, chap. 'Communal Violence', in Human Rights Violations: A Global Phenomenon, New Delhi, APH Publishing Corporation, 2002). India's CBI unsuccessfully interrogated ex Taliban minister Muttawakil (without letters rogatory) in Afghanistan to get incriminatory evidence against Dawood.
Inference
It appears that the International C ourt of Justice would revert the Jhadav case toPakistan for civil hearing. At opportune moment, Zaheer could be swopped for Jhadav.
Content in New Media as an instrument of interfering in the internal affairs of sovereign States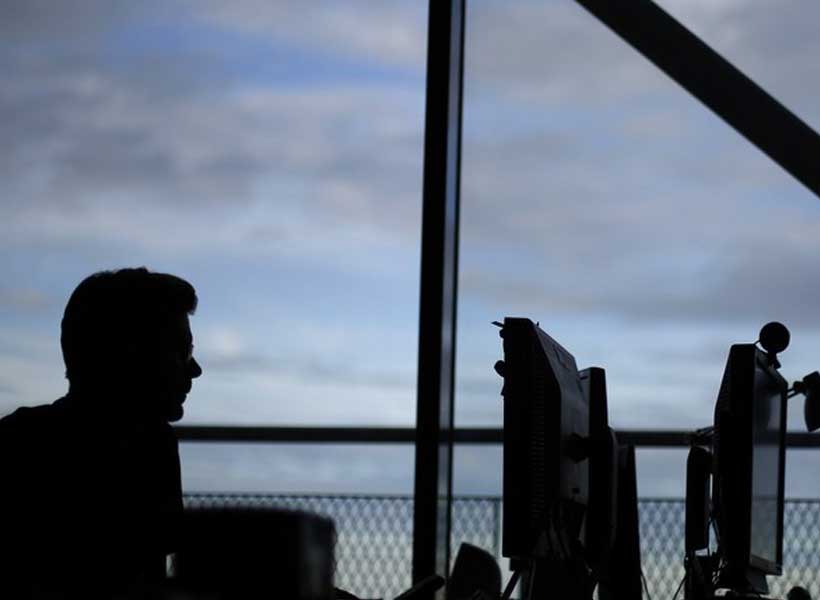 Over the recent years we have observed a significant increase in the use of ICT-instruments to disseminate specially prepared content to achieve malicious political and economic goals. Many experts explicitly claim that ICT-instruments have increased manifold the capabilities to achieve objectives by non-military means. Confirmed are the predictions of competent experts that the new ICTs allow oneself to fight directly at the level of consciousness.
Thus, Chaz Freeman, a senior scientific adviser at the Watson Institute for World and Public Policy at Brown University, said in his article: "Since knowledge about society and the world is largely concentrated in cyberspace, abilities of State and Non-state actors to shape public opinion in other countries have increased unprecedentedly… During wars, psychological operations allow for rapid dissemination of fake electronic messages, fake news, compromising information about political leadership. This is done, among other ways, through social networks and results in distorted perception of the situation, disruption of political coordination and decision-making process. Technology allows for a gentle conquest through concealed actions in cyberspace. The application of scientific achievements leads to erosion of sovereignty, facilitating influence actions that go beyond diplomacy, but not bringing the matter to open war…"
Theoretical foundations and methodology of social behaviour management
Currently, one of the fundamental theorems of social sciences is the so-called Thomas theorem: "If men define situations as real, they are real in their consequences". William Isaac Thomas, a classic of American sociology, formulated this statement in 1923 and did not attach much value to it. At the same time the consequences of this statement were constantly used in political practice of many states to manipulate the social behaviour of the masses.
Many experts predicted that the Thomas theorem will become increasingly important with the development of new technologies for information dissemination. For example, A.V.Lukov in his article "Consequences of the "Thomas theorem" with emergence of information civilization", notes: "What was a special case at the beginning of the century has become the global situation by the end of the century thanks to the development of information technologies".
For practical applications the most important consequences of the Thomas theorem are those, which allow management of the social behaviour. It was a common belief that only two "realities" – subjective and objective – influenced actions of an individual. Now a "third reality" has emerged – the global media sphere, through which, according to the Thomas theorem, one can influence the decisions and actions of people. Under these conditions, objective reality in the minds of "common people" (an average man) that goes beyond their everyday problems, worries and interests is replaced by the perception of this reality, which is formed by the "third reality" (more precisely, by those fragments of the "third reality", which he trusts). Here, the words "common person" (an average man) mean a person who is not professionally engaged in economic, social and political issues and has neither the knowledge, nor the capacity, nor the desire to look for grains of objective reality in information flows.
The use of these consequences of the Thomas theorem in the organization of large-scale information campaigns of recent years (Colin Powell's vial, maidan in Kiev, the use of chemical weapons in Syria, Skripal poisoning, etc.) fits into the same arrangement. Initially, a large-scale, well-directed campaign is carried out using all possible channels of the global media sphere to replace objective information about the situation in people's minds with an idea of this situation that corresponds to the goals of the campaign developers. This stage can be called the "Replacement of reality by media events".
After this goal has been achieved, the second phase of the campaign begins, the meaning of which, according to the Thomas theorem, is that people will now consider all the consequences of the formed perception of the situation as correct (you can attack Iraq, you can dislodge Yanukovych, you can bomb Syria, and etc.). This stage can be called "Information support for the implementation of the consequences of media events". At the same time, in this phase "the fire is periodically plied with fresh fuel" – meaning that another campaign is launched to "update" the media event. Here we could mention the series of publications by the authoritative Russian expert Andrei Massalovich, in which he studied, in particular, the graphics of interest decline in specific topics on social networks and demonstrated the need for periodic support for this interest.
The technologies for deliberate preparation and dissemination of content are constantly developing: information targeting, use of Internet profiles of the users, "fake news" and employment of opinion leaders to rollout this news. In the recent article by Anders Fogh Rasmussen (former Secretary General of the North Atlantic Treaty Organization and Prime Minister of Denmark ) and Michael Chertoff (former US Homeland Security Secretary) a generalized concept was proposed for the characterization of such technologies –hyper-partisan content.
Evolution of the views of the Pentagon on Information Warfare
The first to appear was the notion of "Information Warfare", which was introduced in 1992 top secret directive TS 3600.1 of the US Secretary of Defense. It seems that the accurate translation of this notion into Russian would be "information confrontation", or "information struggle". This directive was a document of heightened secrecy, and therefore of limited use. In 1996 the US Department of Defense issued Directive S 3600.1 which introduced a concept broader than the information warfare – "information operations" – Actions taken to affect adversary information and information systems while defending one's own information, and information systems. At the same time, information operations are carried out not only in wartime, but also in peacetime. American experts admit: "The fact that the United States was writing strategy to conduct operations in peacetime against nations was considered very risky, therefore IW [Information Warfare] remained highly classified throughout much of the 1990s".
Information operations were finally consolidated in the military lexicon and practice of the United States in 1998 with the advent of the Joint Doctrine for Information Operations, a document that was intended for the widest possible use. According to this doctrine, information operations include Electronic Warfare, Computer Network Operations, Psychological Operations, Military Deception, Operations Security. By the early 2000s the US came to a realization that in the future Information Operations will become a separate type of warfare and will gain the same importance as operations in other environments – maritime, land, air, and space.
In 2002 the Psychological Operations Field Manual (FM 3-05/30) was adopted, which formulated the goals and objectives of psychological operations, as well as the definition: Planned operations to convey selected information and indicators to foreign audiences to influence their emotions, motives, objective reasoning, and ultimately the behavior of foreign governments, organizations, groups, and individuals. Note that the Joint Vision 2010 defines the concept of information superiority as the capability to collect, process, and disseminate an uninterrupted flow of information while exploiting or denying an adversary's ability to do the same.
Over the past 10 years there has been an ongoing division of Information Operations and Cyber Operations. And this is confirmed in the latest edition of the Information Operations doctrine, published in 2014. And therefore, today, in the framework of Information Operations much more attention is paid to the Information and Psychological impact. If we refer to the official interpretations of definitions, information operations are understood as the integrated employment, during military operations, of information-related capabilities in concert with other lines of operation to influence, disrupt, corrupt, or usurp the decision-making of adversaries and potential adversaries…"
At the State level one can observe not only the implementation of offensive psychological measures, but also an active search for scientifically based solutions for implementation of protective and defensive measures. Accordingly, the problems of information-psychological confrontation are receiving increased attention in the scientific community – primarily in the centres affiliated with the relevant agencies.
In September 2018 the US presented two new important documents that would determine their policy in cyberspace for years, and possibly decades ahead. First, the Trump Administration announced the US National Cyber Strategy. The second document was the Cyber strategy of the US Department of Defense. It is noteworthy that the spectrum of malicious activity now includes not only cyberattacks, but also malicious propaganda and disinformation campaigns – under the pretext of response to Russia's unproved interference in the US presidential election process. All available means, including diplomatic, information, military (both kinetic and cybernetic), etc. can be used to prevent, respond and deter malicious cyber activity.
Conclusions
As Methods and implementation techniques develop and mature the number and effectiveness of large-scale information and psychological operations will rise.
The most important prerequisite for successful countering of such operations is the timely exposure of the signs of their start and their objectives. This information should be used as a foundation for a counteroperation to neutralize the media event (which replaces the reality) and prevent the realization of the Thomas theorem.
First published in our partner International Affairs
A new approach to information management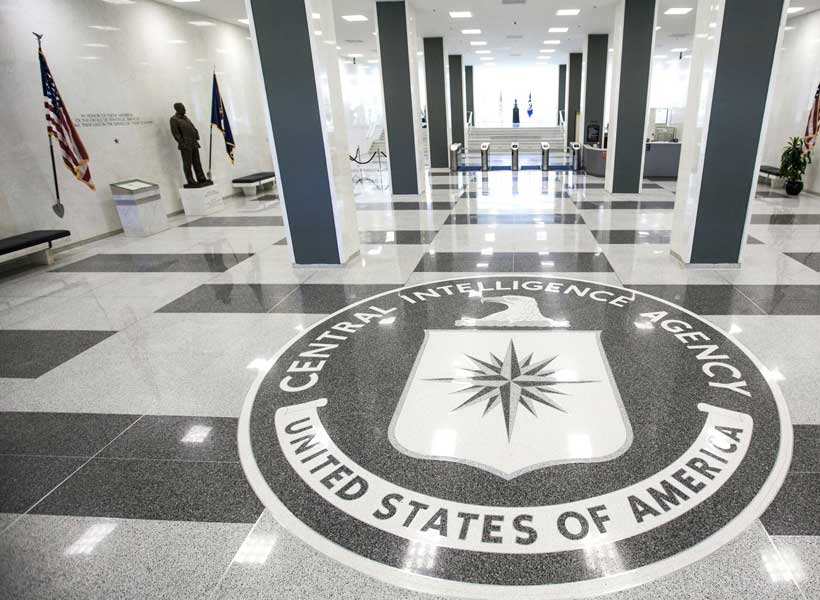 The American people, both directly and through their representatives, are more focused on organizing and conducting the work of intelligence agencies than ever before. Because of intelligence operations play an important role in life and security. From the September 11, 2001 incident, terrorism and weapons of mass destruction are debates that are constantly being raised in American families.
Not surprisingly, there are suggestions for the transformation of organizations and the US intelligence system beyond the public awareness. Foreign countries are demanding this, and many people inside the country also need to understand such a change. Many of the organizational methods and structures that have proven successful over the years have failed in some cases, especially in the September 11 incident, and have provided enough information to the United States in dealing with Saddam Hussein's weapons designs in Iraq. They did not set up the country.
Information managers and many other people who are involved do not agree with such changes. They often prefer to deal with marginal issues because information is every day and it is time consuming to make such changes. In 1986, Casey, former head of the CIA, created a counterterrorism center. He believed that the center created the necessary coordination in design and operation, and analysts were working in the immediate vicinity of the operators, but many of the old members of the CIA and intelligence operations threatened their place and those under their control. They knew even years after the establishment of the anti-terrorist center, there has been tension between the function of the center and other elements of the organization.
The CIA, after receiving adequate guidance from the military, should provide an official mechanism for post-operative investigations. A review of human gathering about Iraq should include the history of that program, the selection of personnel for it, the targeting of Iraq and the recruitment of people and benchmarking it for deployment and operation.
Such a "post-operation" review should not undermine the level of shielding, accusing, defining or denigrating anyone. It should also be ensured that managers and leaders discuss important goals such as Iran and North Korea, systems for designing breakthroughs, tools for deploying a framework for spy operations based on accurate surveys and information to adjust the plan to maximize the quality and ensure optimal operations. Other human resources managers should have a summary of the methods that have been effective in reducing the failure rate. Really important operational information should not be compromised in this way.
Managers and information leaders should work on re-use of "post-operation" formal surveys, planning, recruiting, training, recruitment, assessment and promotion of their staff. In many cases, the development of such systems is not required by law. The system needs to be explicit, honest and accurate, and also requires a co-operative work force. This system examines the need for a foreign country in order to increase the success of a successful business person, not a business, policy or training consultant in a team. Such a foreign country has a new perspective and can ask questions that do not come to the minds of others.
A commitment to using the best results in these reviews is essential. The US government and politics are eager to face a crisis and failure to design new policies or seek quick solutions and examine the issue. In any organization, it's difficult to transfer funds from steady plans to creative and new ones. Especially in the US government, the fundamentals of the country's budget are old and weird. Every year the congress and executive branch decide on budgeting for personnel, logistics, operational programs and infrastructure – they decide to continue the same or increase it with a slight change. When the management of the organization, the budget and congress organization agrees with the operational plans, then they will be licensed and funded. It is difficult to compete for the new budget, but basically the competition between the initiatives takes place, not between the new plans and the fixed plans.
One of the hallmarks of CIA operations is the development of creativity. Creative leaders and officers will identify problems and provide solutions, But spending too much on new creativity, regardless of cutting or cutting out budgets. The "stirring up" of something in the database is hard and frustrating. But when all US intelligence facilities are under investigation and new threats, they must be shuffled.
Spying, human gathering and other programs will never be fully realized. Because of this is the nature of the world of information. The only thing they guarantee is that their performance in the context of informing policymakers and military and operational commanders emphasizes the quality, accuracy, accuracy and utilization of the best available technical and human-coordinated programs.