Iran is ready to boost science diplomacy
Welcome to the Caspian Daily, where you will find the 10 most important things you need to know on Caspian Sea Region. We appreciate ideas, reports, news and interesting articles. Send along to Caspian[at]moderndiplomacy.eu or on Twitter: @DGiannakopoulos
1The Iranian minister of science, research and technology says the Islamic Republic is ready to boost "science diplomacy" with other countries following the removal of anti-Iran sanctions with the implementation of an agreement between the country and the P5+1.Mohammad Farhadi said in an interview with IRNA on Thursday night that Iran has, over the past few months, made arrangements for cooperation with a number of regional and European universities. He said that among the priorities of his ministry in the post-sanctions era is shoring up scientific collaboration with other countries through professor and student exchange programs, holding joint scientific courses, and if necessary, establishing foreign university branches in Iran, including in free zones.
2A landmark gas deal between China and Russia that has been years in the making looks set to be finalized, as the countries prepare to mark the 70th anniversary of victory in World War II."The gas deal looks very likely to be confirmed at the final moment because of its large scale and importance due to international practices," Andrey Denisov, the Russian ambassador to China said, adding that he was sure that there will be an agreement but that the details won't be disclosed until the last minute. In May 2014, after 20 years of negotiations, China and Russia agreed to build a natural gas supply line, known as the "eastern route", that is supposed to deliver 38 billion cubic meters of gas to Beijing and Northeast China annually, starting in 2018. Chen Yurong, an expert with the China Institute of International Studies, said that the Russian ambassador might have been referring to the "western route".Negotiations on the western route, a 2,800-kilometer supply line to deliver 30 billion cubic meters of natural gas annually to China's Xinjiang Ugyur autonomous region over 30 years, began in 2006. [ChinaDaily]
3OSCE Minsk Group plans to organize a meeting between the Armenian and Azerbaijani Foreign Ministers on the sidelines of the UN General Assembly session in September, the group's U.S. Co-chair said. In an interview with Azerbaijani news agency APA, James Warlick stated that the Co-chairs plan to travel to the region, but failed to mention certain dates. He also noted that it is highly necessary to reaffirm the sides' commitment to the peaceful settlement of the Nagorno Karabakh conflict.The American diplomat once again stated that "the return of Artsakh adjacent areas is one of the key elements of negotiations."
4The International Atomic Energy Agency and Kazakhstan signed an agreement on Thursday to locate the world's first bank of low-enriched uranium (LEU) in the ex-Soviet nation to ensure fuel supplies for nuclear power stations and encourage nuclear non-proliferation.The $US150 million ($209 million) bank, containing the raw material for making fuel for nuclear power plants, will be built in Ust-Kamenogorsk in northeastern Kazakhstan. It will be governed by Kazakhstan's laws but will be fully managed and operated by the IAEA.The storage facility, set to become fully operational in 2017, is intended to provide IAEA member states with confidence in a steady and predictable supply of fuel for nuclear power stations even if other supply mechanisms are disrupted.
5Afghan President Ashraf Ghani has discussed trade, economic, energy, and transport cooperation with his visiting Turkmen counterpart, Gurbanguly Berdymukhammedov. The Turkmen state news agency reported that the talks in Kabul on August 27 touched upon the project to build the Turkmenistan-Afghanistan-Pakistan-India (TAPI) gas pipeline.The sides also discussed the construction of a Turkmenistan-Afghanistan-Tajikistan (TAT) railway, which is currently under construction. Ghani's office quoted the Afghan president as saying plans to transfer electricity to Pakistan via Afghanistan were also discussed.
6The evolution of negative Western narrative on Russia. "Russia made significant changes from the Soviet totalitarian system, but instead of acknowledging this progress, Russia is characterized by exploiting misleading historical analogies as 'closed', associated with the KGB, the Soviet Union, 'relentless propaganda', 'government control'. The opinions of the Russian citizens on their political system or their president as well as the actions by the Russian state that do not fit the description of 'dictatorial power' are typically omitted from the Western media coverage. The result of this "selection bias" builds up over time to make an overall negative image of the country and the president" Angela Borozna for OpEdNews.
7Russia and China are developing drones that could make stealth aircraft obsolete. According to Zarchary Keck writing in The National Interest, both Beijing and Moscow have begun development of unmanned aerial vehicles that have the goal of finding, detecting, and possibly even eliminating enemy stealth aircraft. China's stealth detection drone, called the Divine Eagle, is believed to be specially built to counter stealth aircraft while they are still far from the Chinese mainland. Popular Science notes that the drone's "long range anti-stealth capabilities can be used against both aircraft, like the B-2 bomber, and warships such as the DDG-1000 destroyer … the Chinese air force could quickly intercept stealthy enemy aircraft, missiles and ships well before they come in range of the Mainland." The Divine Eagle features multiple different radar systems, including X/UHF low band radar systems, according to Popular Science. These systems could be used to track stealth aircraft like the F-35 at long distances, as most stealth technology is created to avoid high band radar systems, thereby eroding one of the key advantages of the fifth-generation plane. [Business Insider]
8Azerbaijan is one of Italy's main trade partners, Manuela Traldi, Italy-Azerbaijan Trade Institute ITAZERCOM head, said at a presentation entitled "Investments in Azerbaijan: Business Environment and Opportunities." The presentation was held as part of the EXPO-2015 international exhibition in the Italian city of Milan. AZPROMO head Rufat Mammadov made a presentation on the investment environment and business opportunities of Azerbaijan. He informed the participants about the economy of the country and Azerbaijan-Italy economic and trade relations. He said that as a result of the successfully carried out socio-economic policy, Azerbaijan has achieved sustainable economic growth. The country has created a favorable investment and business environment, which led to its becoming a foreign investor.
9Troubles in Russia, China slow Kremlin's pivot to Asia. A growing economic crisis in Russia and a growth slowdown in China that has rattled world markets means about $113 billion worth of joint projects ranging from gas pipelines to power grids have been stalled or delayed.With a major crackdown on corruption also in progress in China, and Russia hit by sanctions, falling oil prices and a collapsing currency, some joint Russian-Chinese projects may be delayed indefinitely, industry sources and analysts say. The developments represent a major challenge to President Vladimir Putin's strategy of a pivot to Asia, spurred last year by the imposition of Western sanctions on Moscow for its role in the Ukraine crisis" Katya Golubkova and Denis Pinchuk for The Japan Times.
10Under the annual military cooperation plan between Azerbaijan and Turkey, a new group of the aircraft of Turkey's Air Force has arrived in Azerbaijan to participate in the TurAz Falcon 2015 exercises being held between the two countries' air forces. More than 30 means of aviation as well as MiQ-29, F-16 fighters jets, Su-25 strike assault, F-4E bomber, C-130 Hercules military transport planes, Mi-35 combat, Mi-17 and Sikorski UH-60 combat transport, Cougar AS532 search and rescue helicopters are participating in the exercises, the Defense Ministry said.
UN Security Council discusses Kashmir- China urges India and Pakistan to ease tensions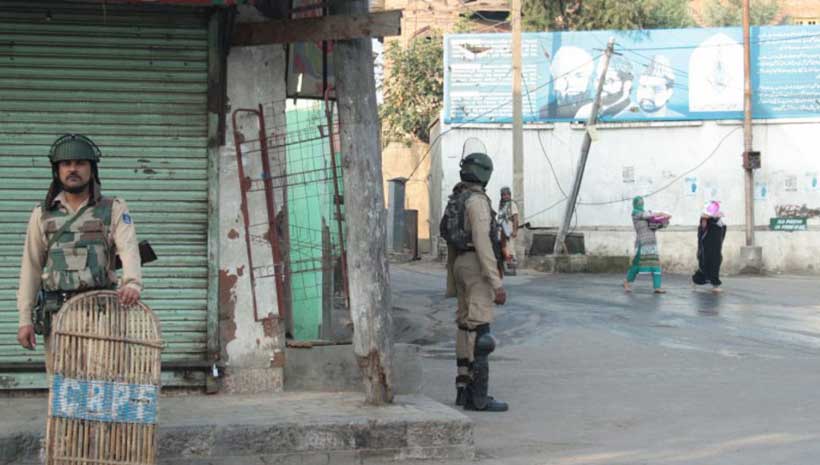 The Security Council considered the volatile situation surrounding Kashmir on Friday, addressing the issue in a meeting focused solely on the dispute, within the UN body dedicated to resolving matters of international peace and security, for the first time since 1965.
Although the meeting took place behind closed doors in New York, the Chinese Ambassador, Zhang Jun, spoke to reporters outside the chamber following deliberations, urging both India and Pakistan to "refrain from taking any unilateral action which might further aggravate" what was an already "tense and very dangerous" situation.
The Indian-administered part of the majority-Muslim region, known as Jammu and Kashmir had its special status within the constitution revoked by the Indian Government on 5 August, placing it under tighter central control. Pakistan has argued that the move violates international law.
The UN has long maintained an institutional presence in the contested area, which both countries claim in its entirety, with the areas under separate administration, divided by a so-called Line of Control. The UN Military Observer Group in Indian and Pakistan (UNMOGIP) observes and reports on any ceasefire violations.
In a statement issued on 8 August, UN Secretary-General António Guterres said he had been following the situation in Jammu and Kashmir "with concern", making an appeal for "maximum restraint".
"The position of the United Nations on this region is governed by the Charter…and applicable Security Council resolutions", said the statement. "The Secretary-General also recalls the 1972 Agreement on bilateral relations between India and Pakistan also known as the Simla Agreement, which states that the final status of Jammu and Kashmir is to be settled by peaceful means", in accordance with the UN Charter.
Ambassador Zhang said Council members had "expressed their serious concern" concerning the current situation in Jammu and Kashmir…The Kashmir issue should be resolved properly through peaceful means, in accordance with the UN Charter, the relevant Security Council resolutions and bilateral agreements."
Pakistan requested the Security Council meeting on 13 August, and it was subsequently called for by Permament Member, China.
Speaking to reporters outside the chamber, Pakistan's Ambassador, Maleeha Lodhi said the meeting had allowed "the voice of the people of the occupied Kashmir" to be heard "in the highest diplomatic forum of the world." She argued that "the fact that this meeting took place, is testimony to the fact that this is an international dispute."
She said that "as far as my country is concerned, we stand ready for a peaceful settlement of the state of Jammu and Kashmir. I think today's meeting nullifies India's claim that Jammu and Kashmir is an internal matter for India. Today the whole world is discussing the occupied state and the situation there."
Speaking a few minutes later, India's Ambassador, Syed Akbaruddin, said that "our national position was, and remains, that matters related to Article 370 of the Indian Constitution, are entirely an internal matter of India…The recent decisions taken by the Government of India and our legislative bodies are intended to ensure that good governance is promoted, socio-economic development is enhanced for our people in Jammu and Kashmir and Ladakh."
He said that the Chief Secretary of Jammu and Kashmir had announced measures which would return the region towards a state of "normalcy"
"India remains committed to ensure that the situation there remains calm and peaceful. We are committed to all the agreements that we have signed on this issue."
But without naming names, he stated that "of particular concern is that one state is using terminology of jihad against and promoting violence in India, including by their leaders", adding that India was committed to the principle "that all issues between India and Pakistan, as well as India and any other country, will be resolved bilaterally, peacefully, and in a manner that behooves normal inter-state relations between countries."
ADB to Help Drive Modernization in First Loan for Sri Lanka's Railway Sector
The Asian Development Bank (ADB) has approved a $160 million loan to modernize the operations and improve the efficiency of Sri Lanka Railways, the country's railway operator, by upgrading its infrastructure and technical capacity. This is ADB's first loan in Sri Lanka's railway sector.
"There is a need to improve public transportation in Sri Lanka to serve a growing population, expected to reach 25 million by 2050," said ADB Transport Specialist Mr. Johan Georget. "An improved railway system will help promote the development of services and industries across Sri Lanka, as well as put the railway as a viable transportation mode of choice for the people. This is particularly the case in suburban Colombo, where the impacts of traffic congestion are strongly felt by all road commuters as vehicle numbers have doubled between 2008 and 2018, while rail commuters often face overcrowded trains."
Sri Lanka Railways moves 136.7 million passengers and 2 million tons of goods annually. However, the market share of the railway sector has progressively declined over the years, while the country's railway infrastructure is overdue for significant upgrades and modernization. The network's signaling and telecommunication systems are outdated, and the paper tickets are manually printed for all ticket classes and station pairs. Sri Lanka Railways owns 250 diesel locomotives and multiple units, but only about three-quarters of them are operational and half of the fleet is more than 30 years old.
The Railway Efficiency Improvement Project will finance the modernization of the country's railway system in several aspects to improve the operations, maintenance, safety, skills development, and technical capacity of Sri Lanka Railways. The project will provide a modern multichannel—paper, mobile, and smart card—ticketing system, and will also install a state-of-the-art telecommunications system, which will replace the original system installed in 1985, and allow for two-way communications with train drivers and reduce train delays. The project will also finance a new operations headquarters and train control center, provide infrastructure and equipment for the maintenance of track and rolling stock, and improve railway safety. The technical training center of Sri Lanka Railways will be upgraded and new courses will be developed to provide future graduates with knowledge of modern railway technologies.
The project will also strengthen the capacity and readiness for future railway projects. This will include a detailed study for the Kandy suburban railway network; a study on transit-oriented development and land value capture; the preparation of a railway asset inventory and a land management strategy; and the modernization of the information technology and maintenance capacity of Sri Lanka Railways.
The total cost of the project is $192 million, with the Government of Sri Lanka providing $32 million. The expected project completion date is the end of 2024.
World Bank Issues Second Tranche of Blockchain Bond Via Bond-i
The World Bank (International Bank for Reconstruction and Development, IBRD rated Aaa/AAA) has raised an additional AUD 50 million for its Kangaroo bond due August 2020 – the first bond created, allocated, transferred and managed through its life-cycle using distributed ledger (blockchain) technology.
The successful tap expands market participation with the Bond-i platform combining three joint lead managers, Commonwealth Bank of Australia (CBA), RBC Capital Markets (RBC) and TD Securities (TD), and brings together new market participants, including an offshore investor, and the exisiting investor community including ongoing support and input from TCorp (NSW Treasury Coporation).
In August 2018, CBA was mandated by the World Bank as arranger for the bond and following a two-week consultation period with the market, the two-year bond raised A$110 million. In May 2019, CBA and the World Bank, with TD acting as market maker, added additional capability to the platform by enabling Secondary Bond Trading recorded on Blockchain making this the first bond whose issuance and trading are recorded using distributed ledger technologies.
The subsequent issuance builds on the success of the platform and further enables capital markets to leverage distributed ledger technologies for faster, more efficient, and more secure transactions.
Bond-i is part of a broader strategic focus of the World Bank to harness the potential of disruptive technologies for development to benefit the World Bank's clients. The World Bank's blockchain innovation lab was established in 2017 as an innovation hub for poverty reduction projects across the world and includes developing opportunities to use blockchain and other disruptive technologies in areas such as land administration, supply chain management, health, education, cross-border payments, and carbon market trading.
"We are happy to see the continued, strong support and collaboration from investors and partners. The World Bank's innovation and experience in the capital markets is key to working with our member countries to increase digitization to boost productivity in their economies and accelerate progress towards the Sustainable Development Goals," said Andrea Dore, World Bank Head of Funding.
"The tap is an important milestone in demonstrating the full lifecycle management of an issuer's capital markets needs. It is also a significant step for the platform bringing on additional participants and demonstrating the broader potential of Bond-i as a capital markets platform," said James Wall, Executive General Manager International at Commonwealth Bank.
Debt capital markets today comprise numerous interconnected intermediaries and agents undertaking intersecting roles for markets to function. Blockchain has the potential to streamline processes for raising capital and trading securities, improve operational efficiencies, as well as enhance regulatory oversight.
"CBA now has tangible evidence from our first bond offering using blockchain technology and subsequent bond management, secondary trading and tap issue via the same platform, that blockchain technology can deliver a new level of efficiency, transparency and risk management capability versus the existing market infrastructure. Next we intend to deliver additional functionality to deliver greater efficiencies in settlement, custody and regulatory compliance," said Sophie Gilder, Head of Blockchain & AI, Commonwealth Bank of Australia.
CBA, RBC, and TD have been lead managers for a number of IBRD bond issuances in the Australian and New Zealand capital markets. This issuance built on the longstanding partnership between four organisations, bringing together World Bank's 70-year track record of innovation in the capital markets, CBA's globally recognised Blockchain Centre of Excellence, and TD and RBC's significant global franchises in debt capital markets.
"An increase to the line is a natural evolution for the trade providing a great opportunity for both new and existing investors to get involved. As a market maker on the platform, TD is very excited to have partnered up with World Bank and CBA again and be part of the next step in the platform's development," said Yuriy Popovych, Director TD Securities.
"RBC is very pleased to be involved in the next stage of evolution of World Bank's bond-i issue, the most advanced practical application of blockchain technology to the debt capital markets to-date," says Jigme Shingsar, Managing Director, Debt Capital Markets at RBC. "Though the technology is still in its early stages, we believe blockchain networks have the potential to transform financial services, offering a leap forward in the transparency and efficiency of our market."
The blockchain platform was designed and developed by the CBA Innovation Lab's Blockchain Centre of Excellence.
Important information
· An independent review of the CBA blockchain platform's architecture, security and resilience was conducted by Microsoft.
· The law firm of King & Wood Mallesons acted as deal counsel on the bond issue and advised on the legal architecture for its implementation.