Iran is ready to boost science diplomacy
Welcome to the Caspian Daily, where you will find the 10 most important things you need to know on Caspian Sea Region. We appreciate ideas, reports, news and interesting articles. Send along to Caspian[at]moderndiplomacy.eu or on Twitter: @DGiannakopoulos
1The Iranian minister of science, research and technology says the Islamic Republic is ready to boost "science diplomacy" with other countries following the removal of anti-Iran sanctions with the implementation of an agreement between the country and the P5+1.Mohammad Farhadi said in an interview with IRNA on Thursday night that Iran has, over the past few months, made arrangements for cooperation with a number of regional and European universities. He said that among the priorities of his ministry in the post-sanctions era is shoring up scientific collaboration with other countries through professor and student exchange programs, holding joint scientific courses, and if necessary, establishing foreign university branches in Iran, including in free zones.
2A landmark gas deal between China and Russia that has been years in the making looks set to be finalized, as the countries prepare to mark the 70th anniversary of victory in World War II."The gas deal looks very likely to be confirmed at the final moment because of its large scale and importance due to international practices," Andrey Denisov, the Russian ambassador to China said, adding that he was sure that there will be an agreement but that the details won't be disclosed until the last minute. In May 2014, after 20 years of negotiations, China and Russia agreed to build a natural gas supply line, known as the "eastern route", that is supposed to deliver 38 billion cubic meters of gas to Beijing and Northeast China annually, starting in 2018. Chen Yurong, an expert with the China Institute of International Studies, said that the Russian ambassador might have been referring to the "western route".Negotiations on the western route, a 2,800-kilometer supply line to deliver 30 billion cubic meters of natural gas annually to China's Xinjiang Ugyur autonomous region over 30 years, began in 2006. [ChinaDaily]
3OSCE Minsk Group plans to organize a meeting between the Armenian and Azerbaijani Foreign Ministers on the sidelines of the UN General Assembly session in September, the group's U.S. Co-chair said. In an interview with Azerbaijani news agency APA, James Warlick stated that the Co-chairs plan to travel to the region, but failed to mention certain dates. He also noted that it is highly necessary to reaffirm the sides' commitment to the peaceful settlement of the Nagorno Karabakh conflict.The American diplomat once again stated that "the return of Artsakh adjacent areas is one of the key elements of negotiations."
4The International Atomic Energy Agency and Kazakhstan signed an agreement on Thursday to locate the world's first bank of low-enriched uranium (LEU) in the ex-Soviet nation to ensure fuel supplies for nuclear power stations and encourage nuclear non-proliferation.The $US150 million ($209 million) bank, containing the raw material for making fuel for nuclear power plants, will be built in Ust-Kamenogorsk in northeastern Kazakhstan. It will be governed by Kazakhstan's laws but will be fully managed and operated by the IAEA.The storage facility, set to become fully operational in 2017, is intended to provide IAEA member states with confidence in a steady and predictable supply of fuel for nuclear power stations even if other supply mechanisms are disrupted.
5Afghan President Ashraf Ghani has discussed trade, economic, energy, and transport cooperation with his visiting Turkmen counterpart, Gurbanguly Berdymukhammedov. The Turkmen state news agency reported that the talks in Kabul on August 27 touched upon the project to build the Turkmenistan-Afghanistan-Pakistan-India (TAPI) gas pipeline.The sides also discussed the construction of a Turkmenistan-Afghanistan-Tajikistan (TAT) railway, which is currently under construction. Ghani's office quoted the Afghan president as saying plans to transfer electricity to Pakistan via Afghanistan were also discussed.
6The evolution of negative Western narrative on Russia. "Russia made significant changes from the Soviet totalitarian system, but instead of acknowledging this progress, Russia is characterized by exploiting misleading historical analogies as 'closed', associated with the KGB, the Soviet Union, 'relentless propaganda', 'government control'. The opinions of the Russian citizens on their political system or their president as well as the actions by the Russian state that do not fit the description of 'dictatorial power' are typically omitted from the Western media coverage. The result of this "selection bias" builds up over time to make an overall negative image of the country and the president" Angela Borozna for OpEdNews.
7Russia and China are developing drones that could make stealth aircraft obsolete. According to Zarchary Keck writing in The National Interest, both Beijing and Moscow have begun development of unmanned aerial vehicles that have the goal of finding, detecting, and possibly even eliminating enemy stealth aircraft. China's stealth detection drone, called the Divine Eagle, is believed to be specially built to counter stealth aircraft while they are still far from the Chinese mainland. Popular Science notes that the drone's "long range anti-stealth capabilities can be used against both aircraft, like the B-2 bomber, and warships such as the DDG-1000 destroyer … the Chinese air force could quickly intercept stealthy enemy aircraft, missiles and ships well before they come in range of the Mainland." The Divine Eagle features multiple different radar systems, including X/UHF low band radar systems, according to Popular Science. These systems could be used to track stealth aircraft like the F-35 at long distances, as most stealth technology is created to avoid high band radar systems, thereby eroding one of the key advantages of the fifth-generation plane. [Business Insider]
8Azerbaijan is one of Italy's main trade partners, Manuela Traldi, Italy-Azerbaijan Trade Institute ITAZERCOM head, said at a presentation entitled "Investments in Azerbaijan: Business Environment and Opportunities." The presentation was held as part of the EXPO-2015 international exhibition in the Italian city of Milan. AZPROMO head Rufat Mammadov made a presentation on the investment environment and business opportunities of Azerbaijan. He informed the participants about the economy of the country and Azerbaijan-Italy economic and trade relations. He said that as a result of the successfully carried out socio-economic policy, Azerbaijan has achieved sustainable economic growth. The country has created a favorable investment and business environment, which led to its becoming a foreign investor.
9Troubles in Russia, China slow Kremlin's pivot to Asia. A growing economic crisis in Russia and a growth slowdown in China that has rattled world markets means about $113 billion worth of joint projects ranging from gas pipelines to power grids have been stalled or delayed.With a major crackdown on corruption also in progress in China, and Russia hit by sanctions, falling oil prices and a collapsing currency, some joint Russian-Chinese projects may be delayed indefinitely, industry sources and analysts say. The developments represent a major challenge to President Vladimir Putin's strategy of a pivot to Asia, spurred last year by the imposition of Western sanctions on Moscow for its role in the Ukraine crisis" Katya Golubkova and Denis Pinchuk for The Japan Times.
10Under the annual military cooperation plan between Azerbaijan and Turkey, a new group of the aircraft of Turkey's Air Force has arrived in Azerbaijan to participate in the TurAz Falcon 2015 exercises being held between the two countries' air forces. More than 30 means of aviation as well as MiQ-29, F-16 fighters jets, Su-25 strike assault, F-4E bomber, C-130 Hercules military transport planes, Mi-35 combat, Mi-17 and Sikorski UH-60 combat transport, Cougar AS532 search and rescue helicopters are participating in the exercises, the Defense Ministry said.
After stalling last year, renewable power capacity additions to hit double-digit growth in 2019
After stalling last year, global capacity additions of renewable power are set to bounce back with double-digit growth in 2019, driven by solar PV's strong performance, according to the International Energy Agency.
The IEA expects renewable capacity additions to grow by almost 12% this year, the fastest pace since 2015, to reach almost 200 GW, mostly thanks to solar PV and wind. Global solar PV additions are expected to increase by over 17%.
Last year was the first time since 2001 that growth in renewable power capacity failed to accelerate year on year, largely due to a Chinese government policy change. This highlights the critical role of governments for the deployment of renewables and the need to avoid sudden policy changes that can result in strong market volatility.
Renewables have a major part to play in curbing global emissions and providing universal access to affordable, secure, sustainable and modern energy. Renewable capacity additions need to grow by more than 300 GW on average each year between 2018 and 2030 to reach the goals of the Paris Agreement, according to the IEA's Sustainable Development Scenario.
"These latest numbers give us many reasons to celebrate: Renewable electricity additions are now growing at their fastest pace in four years after a disappointing 2018," said Dr Fatih Birol, the IEA's Executive Director. "We are witnessing a drastic decline in the cost of solar power together with strong growth in onshore wind. And offshore wind is showing encouraging signs."
"These technologies are the mainstays of the world's efforts to tackle climate change, reduce air pollution and provide energy access to all," Dr Birol said. "The stark difference between this year's trend and last year's demonstrates the critical ability of government policies to change the trajectory we are on."
The cost of solar PV has plunged more than 80% since 2010, making the technology increasingly competitive in many countries. The IEA estimates that global solar PV capacity additions will increase to almost 115 GW this year, despite a slight decline in China, the world's largest market. This is set to be the first year that solar PV additions have surpassed 100 GW and the third year in a row that they account for more than half of global renewable additions.
The softness in the Chinese solar PV market is being offset by faster expansion in the European Union, led by Spain; a new installations boom in Vietnam as developers rush to complete projects before incentive cuts; and faster growth in India and the United States. Japanese solar PV developers are also expediting the commissioning of projects to meet deadlines for higher incentives.
The pace of acceleration in the Chinese solar PV market remains the biggest uncertainty for the IEA's 2019 estimates. China's policy transition from feed-in tariffs to competitive auctions resulted in relatively slow solar PV deployment in the first half of 2019. But installations in the second half of the year are expected to accelerate with the completion of the first projects linked to large-scale auctions and the emergence of projects that rely far less on incentives to compete with other power sources.
The rebound in renewables is also supported by higher onshore wind growth, which is expected to rise 15% to 53 GW, the largest increase since record deployment in 2015. In the United States, project developers have accelerated deployment before the phase-out of federal production tax credits. In China, lower curtailment levels have unlocked additional growth in several provinces this year, enabling faster expansion.
Offshore wind growth is expected to be stable at around 5 GW in 2019, led by the European Union and China.
Liquidity Crisis Weighs on An Already Strangled Palestinian Economy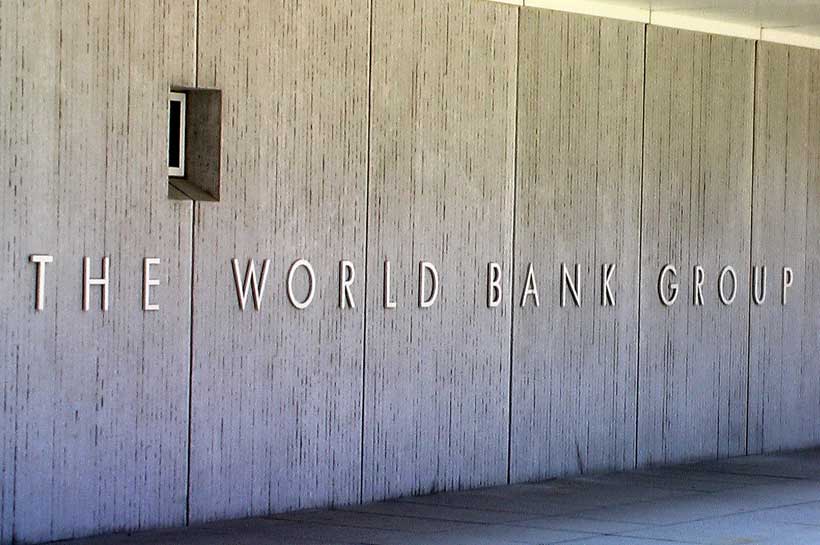 Palestinian Authority (PA) faces a financing gap that could exceed US$1.8 billion for 2019 driven by declining aid flows and the unresolved transfer of taxes and import duties collected by Israel on behalf of the PA (clearance revenues), according to a new report released today by the World Bank.
The report highlights the financing gap that has forced the PA to accumulate debt from domestic banks, and build up arrears to employees, suppliers and the public pension fund, creating large liquidity challenges for the economy. The Palestinian economic monitoring report will be presented to the Ad Hoc Liaison Committee (AHLC) on September 26, 2019 in New York, a policy-level meeting for development assistance to the Palestinian people.
"The outlook for the Palestinian territories is worrisome as drivers of growth are diminishing and the severe liquidity squeeze has started to affect the PA's ability to fulfill its responsibilities of paying its civil servants and providing public services," said Kanthan Shankar, World Bank Country Director for West Bank and Gaza. "With the right actions and collaboration between the parties, the situation could be reversed and bring relief to the Palestinian people, its economy and living standards."
Overall revenue received in the first half of 2019 was half the amount in the same period last year mainly due to a 68 percent drop in clearance revenues. The PA has rejected the transfers of all clearance revenues due to deductions by Israel of US$138 million per year. As a result, the PA has taken a number of steps to cope with the loss of liquidity including fully using its borrowing capacity from domestic banks and paying only 60 percent of salaries to its employees while protecting those that make NIS2,000 per month (US$ 550) and below.
The retroactive transfer of fuel taxes made by the Government of Israel in August 2019 is expected to enable the PA to manage till the end of 2019 with reduced spending, while continuing to accrue arrears to employees, and private sector suppliers. Transferring to the PA the responsibility for fuel taxes that comprise about a third of total clearance revenues would be a partial help, but a more comprehensive agreement needs to be reached covering the mechanism and nature of Israeli deductions from clearance revenues going forward.
Growth in the Palestinian territories is estimated at 1.3 percent in 2019. This forecast is largely due to a slight improvement in Gaza of 1.8 percent growth, after a dramatic 7 percent decline in 2018. Reflecting the liquidity squeeze, growth in the West Bank is expected to slow in 2019 to the lowest level over the last five years at 1.2 percent. As the PA, businesses and households exhaust their options for coping with the liquidity crisis, a recession is forecasted for subsequent years in the absence of an agreement that restores the normal flow of these revenues.
"While the regular flow of clearance revenues is an immediate priority, for sustained economic expansion, steps need to be taken to reduce access and trade barriers. Work also needs to be done to enhance the business environment for Palestinian businesses. Coordinated efforts and support by all parties could offer better economic prospects for Palestinians," added Shankar.
Progress can be made by expanding the pilot of door to door transport (a single movement of cargo on one mode of transport) through the West Bank crossings; completing the negotiations over electricity purchases between Palestinian and Israeli electricity companies; and revising the dual use goods system. Internally, reforms to improve the business climate are critical, including finalizing the revised Companies Law before the end of the year; and completing the institutional reform at the Palestine Land Authority to improve the efficiency and transparency of land administration.
New Study Offers Pathways to Climate-Smart Transport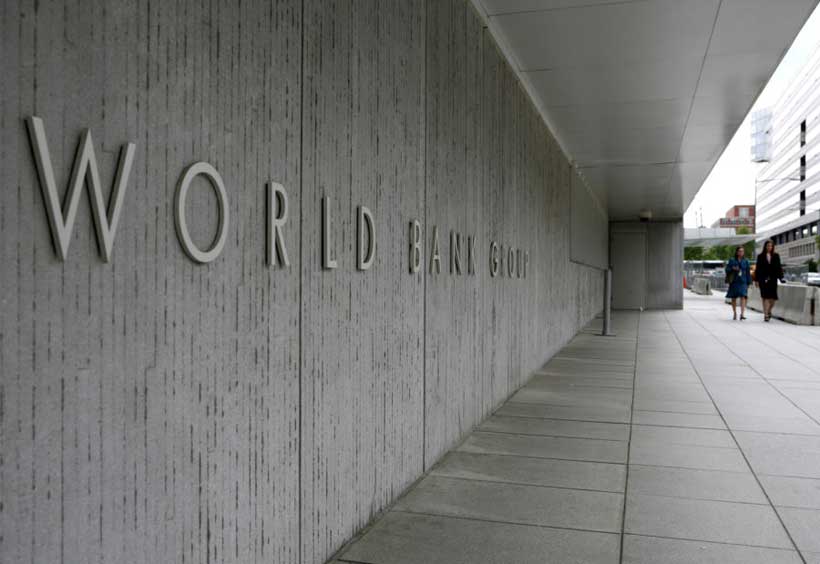 A two-volume study laying out a pathway to a low-carbon and climate-resilient transport sector in Vietnam was released at a workshop on Addressing Climate Change in Transport, held in Hanoi today.
This analytical work comes at a critical time when the Government of Vietnam is updating its Nationally Determined Contribution on reducing carbon emissions and set out its next medium-term public investment plan for 2021-2025.
"A resilient transport system is critical to the continued success of Vietnam's economy, which relies heavily on external trade and seamless connectivity," said Ousmane Dione, World Bank Country Director for Vietnam. "We hope that the findings and recommendations of this new report will help Vietnam in its efforts to achieve a resilient and sustainable transport sector."
The first volume demonstrates that by employing a mix of diverse policies and investments, Vietnam can reduce its carbon emissions in the transport sector up to 9 percent with only domestic resources by 2030, and 15-20 percent by mobilizing international support and private sector participation.
Currently, the transport sector contributes about 10.8 percent of the total CO2 emissions. In a business-as-usual scenario, these emissions are projected to grow at an annual rate of 6-7% to nearly 70 million tons CO2e. The most cost-effective measures to boost the resilience of the transport sector include shifting traffic from roads to inland waterways and coastal transport, deploying stricter vehicle fuel economy standards, and promoting electric mobility.
The second volume provides a methodological framework to analyze critical and vulnerable points of the transport network, and presents a strong economic case for investing in building the climate resilience of Vietnam's transport networks. A vulnerability assessment looks at the potential impact of different hazards on the transport corridor or network, and the criticality assessment considers such questions as which links and routes along transport networks are the most critical for the unimpeded flow of transport across a particular transport network.
The study identifies systemic critical issues and hazard-specific, high-risk locations in Vietnam's transport network. Considering climate change, it is estimated that 20 percent of the network is most critical in terms of its exposure to future disaster risks. Meanwhile, road failures can result in very high daily losses of up to US$1.9 million per day, while railway failures can result in losses as high as US$2.6 million per day.
To prepare for the increasing intensity and frequency of extreme hazards due to climate change, it is imperative to make investments to overhaul existing road assets to higher climate-resilient design standards.
Given the vulnerability of land-based transport, a shift to waterborne transport offers a good resilience strategy. A 10-percent shift in that direction could reduce climate risks by 25 percent, according to the report.
This report is a collaborative effort among the Vietnamese Ministry of Transport, the World Bank and Deutsche Gesellschaft für InternationaleZusammenarbeit GmbH (German Development Cooperation GIZ) under the commission by the German Federal Ministry for the Environment, Nature Conservation and Nuclear Safety (BMU). It is sponsored by the Australian Government through the Australia-World Bank Group Strategic Partnership in Vietnam – Phase 2 (ABP2) program.