Iran is ready to boost science diplomacy
Welcome to the Caspian Daily, where you will find the 10 most important things you need to know on Caspian Sea Region. We appreciate ideas, reports, news and interesting articles. Send along to Caspian[at]moderndiplomacy.eu or on Twitter: @DGiannakopoulos
1The Iranian minister of science, research and technology says the Islamic Republic is ready to boost "science diplomacy" with other countries following the removal of anti-Iran sanctions with the implementation of an agreement between the country and the P5+1.Mohammad Farhadi said in an interview with IRNA on Thursday night that Iran has, over the past few months, made arrangements for cooperation with a number of regional and European universities. He said that among the priorities of his ministry in the post-sanctions era is shoring up scientific collaboration with other countries through professor and student exchange programs, holding joint scientific courses, and if necessary, establishing foreign university branches in Iran, including in free zones.
2A landmark gas deal between China and Russia that has been years in the making looks set to be finalized, as the countries prepare to mark the 70th anniversary of victory in World War II."The gas deal looks very likely to be confirmed at the final moment because of its large scale and importance due to international practices," Andrey Denisov, the Russian ambassador to China said, adding that he was sure that there will be an agreement but that the details won't be disclosed until the last minute. In May 2014, after 20 years of negotiations, China and Russia agreed to build a natural gas supply line, known as the "eastern route", that is supposed to deliver 38 billion cubic meters of gas to Beijing and Northeast China annually, starting in 2018. Chen Yurong, an expert with the China Institute of International Studies, said that the Russian ambassador might have been referring to the "western route".Negotiations on the western route, a 2,800-kilometer supply line to deliver 30 billion cubic meters of natural gas annually to China's Xinjiang Ugyur autonomous region over 30 years, began in 2006. [ChinaDaily]
3OSCE Minsk Group plans to organize a meeting between the Armenian and Azerbaijani Foreign Ministers on the sidelines of the UN General Assembly session in September, the group's U.S. Co-chair said. In an interview with Azerbaijani news agency APA, James Warlick stated that the Co-chairs plan to travel to the region, but failed to mention certain dates. He also noted that it is highly necessary to reaffirm the sides' commitment to the peaceful settlement of the Nagorno Karabakh conflict.The American diplomat once again stated that "the return of Artsakh adjacent areas is one of the key elements of negotiations."
4The International Atomic Energy Agency and Kazakhstan signed an agreement on Thursday to locate the world's first bank of low-enriched uranium (LEU) in the ex-Soviet nation to ensure fuel supplies for nuclear power stations and encourage nuclear non-proliferation.The $US150 million ($209 million) bank, containing the raw material for making fuel for nuclear power plants, will be built in Ust-Kamenogorsk in northeastern Kazakhstan. It will be governed by Kazakhstan's laws but will be fully managed and operated by the IAEA.The storage facility, set to become fully operational in 2017, is intended to provide IAEA member states with confidence in a steady and predictable supply of fuel for nuclear power stations even if other supply mechanisms are disrupted.
5Afghan President Ashraf Ghani has discussed trade, economic, energy, and transport cooperation with his visiting Turkmen counterpart, Gurbanguly Berdymukhammedov. The Turkmen state news agency reported that the talks in Kabul on August 27 touched upon the project to build the Turkmenistan-Afghanistan-Pakistan-India (TAPI) gas pipeline.The sides also discussed the construction of a Turkmenistan-Afghanistan-Tajikistan (TAT) railway, which is currently under construction. Ghani's office quoted the Afghan president as saying plans to transfer electricity to Pakistan via Afghanistan were also discussed.
6The evolution of negative Western narrative on Russia. "Russia made significant changes from the Soviet totalitarian system, but instead of acknowledging this progress, Russia is characterized by exploiting misleading historical analogies as 'closed', associated with the KGB, the Soviet Union, 'relentless propaganda', 'government control'. The opinions of the Russian citizens on their political system or their president as well as the actions by the Russian state that do not fit the description of 'dictatorial power' are typically omitted from the Western media coverage. The result of this "selection bias" builds up over time to make an overall negative image of the country and the president" Angela Borozna for OpEdNews.
7Russia and China are developing drones that could make stealth aircraft obsolete. According to Zarchary Keck writing in The National Interest, both Beijing and Moscow have begun development of unmanned aerial vehicles that have the goal of finding, detecting, and possibly even eliminating enemy stealth aircraft. China's stealth detection drone, called the Divine Eagle, is believed to be specially built to counter stealth aircraft while they are still far from the Chinese mainland. Popular Science notes that the drone's "long range anti-stealth capabilities can be used against both aircraft, like the B-2 bomber, and warships such as the DDG-1000 destroyer … the Chinese air force could quickly intercept stealthy enemy aircraft, missiles and ships well before they come in range of the Mainland." The Divine Eagle features multiple different radar systems, including X/UHF low band radar systems, according to Popular Science. These systems could be used to track stealth aircraft like the F-35 at long distances, as most stealth technology is created to avoid high band radar systems, thereby eroding one of the key advantages of the fifth-generation plane. [Business Insider]
8Azerbaijan is one of Italy's main trade partners, Manuela Traldi, Italy-Azerbaijan Trade Institute ITAZERCOM head, said at a presentation entitled "Investments in Azerbaijan: Business Environment and Opportunities." The presentation was held as part of the EXPO-2015 international exhibition in the Italian city of Milan. AZPROMO head Rufat Mammadov made a presentation on the investment environment and business opportunities of Azerbaijan. He informed the participants about the economy of the country and Azerbaijan-Italy economic and trade relations. He said that as a result of the successfully carried out socio-economic policy, Azerbaijan has achieved sustainable economic growth. The country has created a favorable investment and business environment, which led to its becoming a foreign investor.
9Troubles in Russia, China slow Kremlin's pivot to Asia. A growing economic crisis in Russia and a growth slowdown in China that has rattled world markets means about $113 billion worth of joint projects ranging from gas pipelines to power grids have been stalled or delayed.With a major crackdown on corruption also in progress in China, and Russia hit by sanctions, falling oil prices and a collapsing currency, some joint Russian-Chinese projects may be delayed indefinitely, industry sources and analysts say. The developments represent a major challenge to President Vladimir Putin's strategy of a pivot to Asia, spurred last year by the imposition of Western sanctions on Moscow for its role in the Ukraine crisis" Katya Golubkova and Denis Pinchuk for The Japan Times.
10Under the annual military cooperation plan between Azerbaijan and Turkey, a new group of the aircraft of Turkey's Air Force has arrived in Azerbaijan to participate in the TurAz Falcon 2015 exercises being held between the two countries' air forces. More than 30 means of aviation as well as MiQ-29, F-16 fighters jets, Su-25 strike assault, F-4E bomber, C-130 Hercules military transport planes, Mi-35 combat, Mi-17 and Sikorski UH-60 combat transport, Cougar AS532 search and rescue helicopters are participating in the exercises, the Defense Ministry said.
World Bank Group Releases Little Data Book on Gender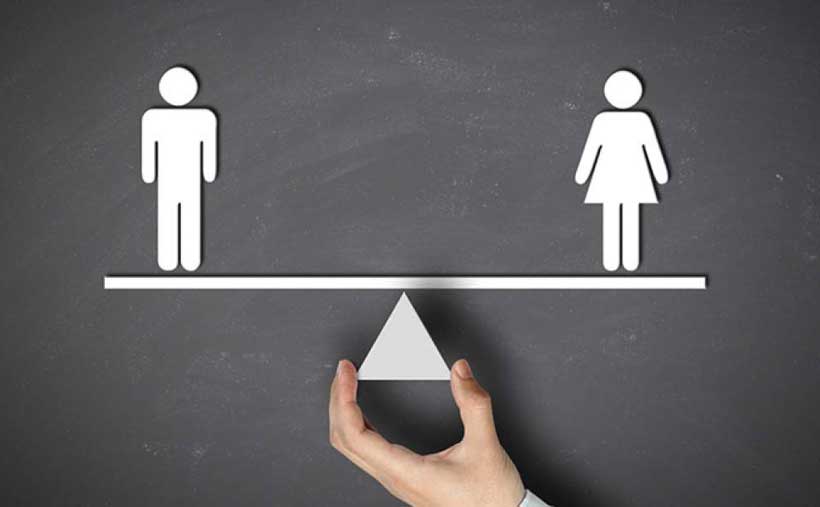 The World Bank Group today released the Little Data Book on Gender 2019 to provide an easily accessible entry point to statistics tracking gaps between men and women, boys and girls for 217 economies around the world with comparable data for 2000 and 2017.
In addition to demographic and economic information, the Little Data Book on Gender indicators include the proportion of women and men who use the internet, sex-disaggregated smoking prevalence, and the percentage of female graduates from science, technology, engineering and mathematics programs in tertiary education.
The book includes two indicators from the Women, Business and the Law database: the length of paid maternity leave and whether women are legally able to work in the same industries as men.
"Progress in eliminating poverty and ensuring shared prosperity can be enhanced and accelerated when we have good data," said Caren Grown, World Bank Group Senior Director for Gender. "The Little Data Book on Gender offers policymakers and development practitioners easy access to data on males and females in the domains in which we work – health, education, and economic life. As sex-disaggregated data becomes increasingly available, there is no excuse to not use it in our policy dialogue and to inform choices about interventions."
This edition of the Little Data Book on Gender also features online tables that will be updated quarterly.
"Regular online updates will make it easier than ever to see how women and men are faring across a range of global indicators, and to track progress over time," said Haishan Fu, Director, Development Data Group. "This supplements the fuller, curated data and analysis tools provided by the World Bank Group, including through the Gender Data Portal."
The Little Data Book on Gender shows remarkable broad progress toward gender equality in education enrollment and health, while gender inequality remains stubbornly persistent in access to economic opportunities. On virtually every global measure, the Little Data Book on Gender reveals that women are more likely than men to be engaged in low productivity activities, and to work more in vulnerable employment.
The Little Data Book on Gender can be accessed online through the World Bank's Gender Data Portal, and can be used by researchers, journalists, policy makers, and anyone interested in gaps between men and women.
UNIDO and Italy further strengthen cooperation with focus on Africa and innovative partnerships
The Director General of the United Nations Industrial Development Organization (UNIDO), LI Yong, spoke at the opening ceremony of the 'International Cooperation Expo: job creation and innovation for sustainable development' (EXCO 2019), which was organized under the patronage of the Italian Ministry of Foreign Affairs and International Cooperation, the Italian Agency for Development Cooperation, the European Commission and IFAD.
"I welcome the organization of the EXCO, as it is very clear that the ambitious goals of the 2030 Agenda cannot be achieved by one country or by one institution alone," said Li. "Our experience shows that a multilateral approach, and particularly working in partnerships, is key to addressing these challenges."
The UNIDO Director General then opened the UNIDO International Award Ceremony, 'Innovative ideas and technology on agribusiness', as well as the 'EXCO 2019 Hackathon: solutions for sustainable development', with both also taking place in the Fiera di Roma. Organized by the UNIDO Investment and Technology Promotion Office (ITPO) in Italy jointly with the Future Food Institute, the Award Ceremony invited submissions of the best technologies and the most innovative and sustainable worldwide solutions in the agriculture and agro-industry sectors.
"The role of UNIDO and in particular the interventions by our ITPO network to transfer new technologies and sustainable production models including investments are fundamental to overcome barriers and help countries achieve the goals of the 2030 Agenda," said the UNIDO Director General. "Indeed, this award aims to support developing countries with innovative models to increase production in a sustainable manner and to build a resilient agribusiness environment."
Li also met with Deputy Minister of Foreign Affairs and International Cooperation, Emanuela Claudia Del Re, to discuss scaling-up interventions in the agribusiness sector, including with long-standing private sector partners such as Illy Caffé, also how to benefit from the important expertise and interest of the Italian private sector. During their meeting, the Director General and the Deputy Minister also discussed opportunities to diversify the ongoing cooperation to new sectors of mutual interest, such as energy and the environment.
"The significant and vital relationships between UNIDO and the Italian Government for implementing development initiatives in the partner countries of the Italian Development Cooperation have been reviewed," said Del Re. "From the Italian side, interest has been shown toward the new approach set by UNIDO in defining integrated projects with the private sector, such as the new initiative 'UNIDO partnership model for de- risking investments in the Ethiopian coffee sector'."
The UNIDO Director General also met Executive Vice President of ENI, Alberto Piatti, together with Director General of the Italian Ministry of Foreign Affairs and International Cooperation, Giorgio Marrapodi, to explore cooperation opportunities, notably in the field of applied research on energy as well as agro-value chains.
Small Business in Kosovo to Gain Improved Access to Finance with World Bank Support
The World Bank's Board of Executive Directors has approved the Kosovo Financial Sector Strengthening Project, to improve access to finance for Micro, Small and Medium Enterprises (MSMEs), including startups, young entrepreneurs and women-owned businesses, by strengthening the financial and technical capacity of the Kosovo Credit Guarantee Fund (KCGF). The financial support for the project is €22.3 million ($25 million equivalent).
"The World Bank is pleased to support Kosovo authorities' efforts to increase access to finance and ultimately enhance private sector job creation," said Marco Mantovanelli, World Bank Country Manager for Kosovo.
The project will provide funds through the Ministry of Finance to KCGF to issue credit guarantees to support access to finance to MSMEs. As these types of businesses dominate the real economy and the labor market, improving their access to finance will support job creation and economic growth. With a focus on the underserved and productive segments of the economy, the project has the potential to directly impact poverty reduction, especially among youth and women. Currently, some creditworthy MSMEs do not have access to finance due to high collateral requirements, lack of credit history, or lack of financial reporting. The project will focus on these firms along with improving financial terms for firms who already have access to finance. It also aims to crowd in private sector funds to financing MSMEs by providing support to the partial guarantee scheme.
The project will support KCGF to develop special products targeted to women-owned businesses, startups and young entrepreneurs and develop monitoring and evaluation framework to track financial and economic impact of beneficiaries of KCGF.
This initiative is financed with a credit from the International Development Association (IDA) of the World Bank Group. IDA credits are provided on concessional terms with zero or very low interest rates and long repayment periods. The financing for this project has a maturity of 30 years, including a 5-year grace period. The KCGF, a local, independent, sustainable, credit guarantee facility, will be responsible for the implementation of the project. KCGF enjoys full operational and administrative autonomy. It offers credit guarantees to Registered Financial Institutions on selected loans to MSMEs.