Iran is ready to boost science diplomacy
Welcome to the Caspian Daily, where you will find the 10 most important things you need to know on Caspian Sea Region. We appreciate ideas, reports, news and interesting articles. Send along to Caspian[at]moderndiplomacy.eu or on Twitter: @DGiannakopoulos
1The Iranian minister of science, research and technology says the Islamic Republic is ready to boost "science diplomacy" with other countries following the removal of anti-Iran sanctions with the implementation of an agreement between the country and the P5+1.Mohammad Farhadi said in an interview with IRNA on Thursday night that Iran has, over the past few months, made arrangements for cooperation with a number of regional and European universities. He said that among the priorities of his ministry in the post-sanctions era is shoring up scientific collaboration with other countries through professor and student exchange programs, holding joint scientific courses, and if necessary, establishing foreign university branches in Iran, including in free zones.
2A landmark gas deal between China and Russia that has been years in the making looks set to be finalized, as the countries prepare to mark the 70th anniversary of victory in World War II."The gas deal looks very likely to be confirmed at the final moment because of its large scale and importance due to international practices," Andrey Denisov, the Russian ambassador to China said, adding that he was sure that there will be an agreement but that the details won't be disclosed until the last minute. In May 2014, after 20 years of negotiations, China and Russia agreed to build a natural gas supply line, known as the "eastern route", that is supposed to deliver 38 billion cubic meters of gas to Beijing and Northeast China annually, starting in 2018. Chen Yurong, an expert with the China Institute of International Studies, said that the Russian ambassador might have been referring to the "western route".Negotiations on the western route, a 2,800-kilometer supply line to deliver 30 billion cubic meters of natural gas annually to China's Xinjiang Ugyur autonomous region over 30 years, began in 2006. [ChinaDaily]
3OSCE Minsk Group plans to organize a meeting between the Armenian and Azerbaijani Foreign Ministers on the sidelines of the UN General Assembly session in September, the group's U.S. Co-chair said. In an interview with Azerbaijani news agency APA, James Warlick stated that the Co-chairs plan to travel to the region, but failed to mention certain dates. He also noted that it is highly necessary to reaffirm the sides' commitment to the peaceful settlement of the Nagorno Karabakh conflict.The American diplomat once again stated that "the return of Artsakh adjacent areas is one of the key elements of negotiations."
4The International Atomic Energy Agency and Kazakhstan signed an agreement on Thursday to locate the world's first bank of low-enriched uranium (LEU) in the ex-Soviet nation to ensure fuel supplies for nuclear power stations and encourage nuclear non-proliferation.The $US150 million ($209 million) bank, containing the raw material for making fuel for nuclear power plants, will be built in Ust-Kamenogorsk in northeastern Kazakhstan. It will be governed by Kazakhstan's laws but will be fully managed and operated by the IAEA.The storage facility, set to become fully operational in 2017, is intended to provide IAEA member states with confidence in a steady and predictable supply of fuel for nuclear power stations even if other supply mechanisms are disrupted.
5Afghan President Ashraf Ghani has discussed trade, economic, energy, and transport cooperation with his visiting Turkmen counterpart, Gurbanguly Berdymukhammedov. The Turkmen state news agency reported that the talks in Kabul on August 27 touched upon the project to build the Turkmenistan-Afghanistan-Pakistan-India (TAPI) gas pipeline.The sides also discussed the construction of a Turkmenistan-Afghanistan-Tajikistan (TAT) railway, which is currently under construction. Ghani's office quoted the Afghan president as saying plans to transfer electricity to Pakistan via Afghanistan were also discussed.
6The evolution of negative Western narrative on Russia. "Russia made significant changes from the Soviet totalitarian system, but instead of acknowledging this progress, Russia is characterized by exploiting misleading historical analogies as 'closed', associated with the KGB, the Soviet Union, 'relentless propaganda', 'government control'. The opinions of the Russian citizens on their political system or their president as well as the actions by the Russian state that do not fit the description of 'dictatorial power' are typically omitted from the Western media coverage. The result of this "selection bias" builds up over time to make an overall negative image of the country and the president" Angela Borozna for OpEdNews.
7Russia and China are developing drones that could make stealth aircraft obsolete. According to Zarchary Keck writing in The National Interest, both Beijing and Moscow have begun development of unmanned aerial vehicles that have the goal of finding, detecting, and possibly even eliminating enemy stealth aircraft. China's stealth detection drone, called the Divine Eagle, is believed to be specially built to counter stealth aircraft while they are still far from the Chinese mainland. Popular Science notes that the drone's "long range anti-stealth capabilities can be used against both aircraft, like the B-2 bomber, and warships such as the DDG-1000 destroyer … the Chinese air force could quickly intercept stealthy enemy aircraft, missiles and ships well before they come in range of the Mainland." The Divine Eagle features multiple different radar systems, including X/UHF low band radar systems, according to Popular Science. These systems could be used to track stealth aircraft like the F-35 at long distances, as most stealth technology is created to avoid high band radar systems, thereby eroding one of the key advantages of the fifth-generation plane. [Business Insider]
8Azerbaijan is one of Italy's main trade partners, Manuela Traldi, Italy-Azerbaijan Trade Institute ITAZERCOM head, said at a presentation entitled "Investments in Azerbaijan: Business Environment and Opportunities." The presentation was held as part of the EXPO-2015 international exhibition in the Italian city of Milan. AZPROMO head Rufat Mammadov made a presentation on the investment environment and business opportunities of Azerbaijan. He informed the participants about the economy of the country and Azerbaijan-Italy economic and trade relations. He said that as a result of the successfully carried out socio-economic policy, Azerbaijan has achieved sustainable economic growth. The country has created a favorable investment and business environment, which led to its becoming a foreign investor.
9Troubles in Russia, China slow Kremlin's pivot to Asia. A growing economic crisis in Russia and a growth slowdown in China that has rattled world markets means about $113 billion worth of joint projects ranging from gas pipelines to power grids have been stalled or delayed.With a major crackdown on corruption also in progress in China, and Russia hit by sanctions, falling oil prices and a collapsing currency, some joint Russian-Chinese projects may be delayed indefinitely, industry sources and analysts say. The developments represent a major challenge to President Vladimir Putin's strategy of a pivot to Asia, spurred last year by the imposition of Western sanctions on Moscow for its role in the Ukraine crisis" Katya Golubkova and Denis Pinchuk for The Japan Times.
10Under the annual military cooperation plan between Azerbaijan and Turkey, a new group of the aircraft of Turkey's Air Force has arrived in Azerbaijan to participate in the TurAz Falcon 2015 exercises being held between the two countries' air forces. More than 30 means of aviation as well as MiQ-29, F-16 fighters jets, Su-25 strike assault, F-4E bomber, C-130 Hercules military transport planes, Mi-35 combat, Mi-17 and Sikorski UH-60 combat transport, Cougar AS532 search and rescue helicopters are participating in the exercises, the Defense Ministry said.
Youth Calls for Action to Build the Workforce of the Future
Over 400 youth representatives from Asia and the Pacific launched the Incheon Youth Declaration on the Future of Work, which calls upon the international community to invest in more inclusive, large-scale, and market-relevant solutions for youth employment and entrepreneurship.
The declaration, launched during the 6th Asian Youth Forum (AYF6) and coinciding with the celebration of the International Youth Day on 12 August, reflects the shared vision, commitments, and calls to action of the youth to inform future policy strategies and project initiatives to promote decent work. AYF6, with the theme "Building the workforce of the future," was organized by the Asian Development Bank (ADB), Incheon Metropolitan City, Incheon Tourism Organization, Plan International, and AIESEC.
"We at ADB commit to continue investing in youth through our operations, including through our work in education, and in many other sectors we are supporting. We appreciate that the declaration today covers various issues including partnerships, entrepreneurship, as well as environment," said Special Senior Advisor to the ADB President Mr. Ayumi Konishi, who also emphasized that the declaration will help guide ADB in advancing efforts to invest in education and empowering youth as key development partners in the region.
"Incheon will further boost its efforts to support youth employment and startups through various policies, such as the establishment of youth policy organization, cluster for startup incubators, funds, and forum for startups," said Vice Mayor of Incheon Metropolitan City Mr. Jong Sik Heo. Acting President of the Incheon Tourism Organization Mr. Yong Sik Lee also attended the event.
The declaration highlights several key issues affecting youth employment and the future of work and what several stakeholders including governments, private sector, civil society, multilateral institutions, academe, and the youth themselves can do to address them. These issues include ensuring decent work and inclusion; transitioning from education and training to work; fostering youth entrepreneurship; and preparing for jobs of the future.
Youth delegates from 20 developing member countries of ADB have expressed their commitment in carrying out the efforts outlined in the declaration. Ms. Priscilla Caluag, a delegate from the Philippines, shared that the Asian Youth Forum has given her and other young people from the region a unique opportunity to act in ways beyond their own personal interests but ultimately for the betterment of society.
Are Real Estate CEOs missing out on the technology opportunity?
In its 21st annual survey of CEOs from around the world PwC found that technology does not top the agenda for real estate CEOs either as a threat or an opportunity.
Only 17% of real estate CEOs cite cyber threats as a danger to their growth prospects, compared with 40% of all CEOs who took part in the survey.  While even fewer, only 10% of real estate CEOs, view the speed of technological change as a threat to their organisations compared with 38% of all CEOs.
Looking at opportunities only 20% of real estate CEOs said they clearly understood how robotics and artificial intelligence can improve customer services compared with 47% of all CEOs.
Real estate also appears to be a bit behind the curve when it comes to future talent with  just 43% of real estate CEOs rethinking their human resources function to attract digital talent compared with 60% of CEOs overall.
"For most of its history, the capital-intensive real estate industry has had good reason to be slow moving and conservative. But times are changing.  Technology, urbanisation and social changes are transforming how we live, work and play and therefore how we use real estate, meaning business leaders need to be bold and innovative if they will continue to succeed", said Craig Hughes, global real estate leader, PwC.
"Our survey results suggest that real estate CEOs have some way to go if they are to meet digital disruption head on and reap the benefits.  In our view, this process should start through building a more diverse group of talent, including data scientists and behavioural experts, to work alongside their existing talent and build the real estate champions of tomorrow."
Uzbekistan develops forest monitoring system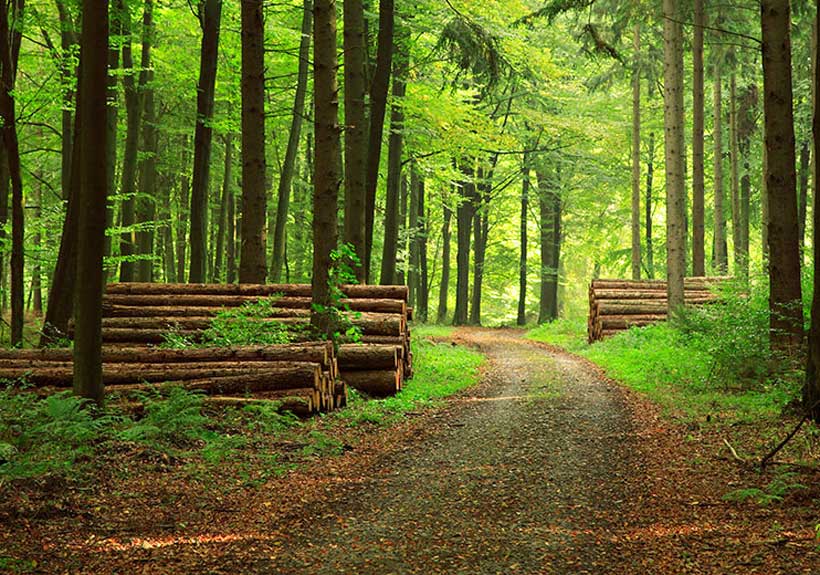 Uzbekistan took another step towards monitoring sustainable forest management in support of the Sustainable Development Goals.
On 8-10 August 2018, more than 30 forestry experts from Uzbekistan, Turkey and the Russian Federation met in Tashkent, Uzbekistan, to review a draft set of criteria and indicators for sustainable forest management developed over the past years.
National forest monitoring systems and assessments are designed to provide reliable information on how forests are managed and used, thus helping to improve national forest policy development, planning and sustainable management.
This was a priority noted by President Shavkat Mirziyoyev during a 2017 address to Parliament. There, he pointed out a need to develop criteria for assessing the effectiveness of state bodies in Uzbekistan.
"Based on this message of the President, the State Committee of Forestry in Uzbekistan is developing this specific criteria and indicator set for sustainable forest management," said Mr. Abduvokhid Zakhadullaev, representative of the committee, at this UNECE/FAO workshop.
The workshop was organized by the UNECE/FAO Forestry and Timber Section  in cooperation with the State Committee of Forestry of the Republic of Uzbekistan and is part of a 3-year United Nations Development Account project designed to support Armenia, Georgia, Kazakhstan, Kyrgyzstan, and Uzbekistan in the development of accountability systems for sustainable forest management.
The UNECE/FAO project has helped to bring sustainable forest management to the political agenda in Uzbekistan. "Having a functional forest reporting system will not only be beneficial for national forest monitoring", said Mr. Ekrem Yazici, Deputy Chief of the Forestry and Timber Section, "it will also enable Uzbekistan to progress on the Sustainable Development Goals and the Global Forest Resources Assessment".
Fourteen criteria are listed in the plan for sustainable forest management in Uzbekistan, covering such issues as forest policy, forest resources, desertification, legal and institutional matters, forest certification and ecotourism.
Moreover, in support of the Bonn Challenge, Uzbekistan has joined the regional effort of the Caucasus and Central Asia to restore 2.5 million hectares of degraded land by 2030. This is another example of the rapid pace with which Uzbekistan is moving forward to address forest-related challenges, bearing in mind that the State Committee of Forestry was established only in 2017.