Iran will raise exports even if the oil prices fall
Welcome to the Caspian Daily, where you will find the 10 most important things you need to know on Caspian Sea Region. We appreciate ideas, reports, news and interesting articles. Send along to Caspian[at]moderndiplomacy.eu or on Twitter: @DGiannakopoulos
1Iran's Oil Minister Bijan Namdar Zanganeh said that Iran will not give up its quota in OPEC and its share in world market.Speaking on Iranian State TV Aug. 26, Zanganeh said Iran will raise exports even if the oil prices fall."The Islamic Republic of Iran will by no means ignore its quota in OPEC and the world oil market. We have no problem with slashing of oil prices on the global market because we can double our oil exports," said Zangeneh, adding, "We should bypass the tyrannical conditions imposed on our country because maintaining Iran quota in OPEC and world market is among our vital parameters." He said. Noting that the OPEC members should reconsider current oil production, Zanganeh said to this end, OPEC members have been asked to hold an extraordinary session that will be held if all the 13 members agree to it on consensus. Certain OPEC members do not wish increase in the prices and want to harm other members through low prices as a result of oversupply, he concluded.
2The next meeting of the Working Group on the legal status of the Caspian Sea is scheduled for early September in Moscow, Iran's special envoy for Caspian affairs, Ibrahim Rahimpur told Trend. Rahimpur said the meeting would discuss the issues on the legal status of the Caspian Sea still uncoordinated by the littoral states.There are two possible solutions to the issue on the legal status of the Caspian Sea: delimitation using a midline modified method or division into five equal parts of 20 percent share.Baku supports defining the Caspian Sea's legal status based on the sovereign rights of the littoral states, a mutually beneficial partnership, and peaceful negotiations.Kazakhstan, Azerbaijan and Russia signed an agreement on the delimitation of their respective Caspian maritime borders on May 14, 2003. Azerbaijan, together with Kazakhstan and Russia, agreed on the delimitation of the sea in early 2000. Turkmenistan and Iran, however, have not reached a consensus yet.
3China and Russia: Cyber Cousins but not Cyber Brothers. "There seems to be a strong divergence in perception behind China's desire to command cyberspace offensively. On the one hand, there is the assumption that this is a natural manifestation of its growing desire to achieve global superpower status. On the other hand, there is the counter-argument that emphasizes China's own perception to be unable to operate effectively against the United States in a conventional military confrontation. Indeed, many Chinese writings suggest cyber warfare is considered an obvious asymmetric instrument for balancing overwhelming US power" Dr. Matthew Crosston for Modern Diplomacy.
4Putin To Visit China Next Week, Sign 20 Bilateral Deals. Putin will attend celebrations dedicated to the 70th anniversary of the victory of Chinese people over Japan and the 70th anniversary of victory in WWII. The Russian and Chinese leaders also plan to hold negotiations on energy and other issues, and sign more than 20 bilateral documents, many implementing agreements reached during Xi's visit to Russia in May 2015 and in meetings in Ufa in July 2015.Russia's Ambassador to China Andrey Denisov said cooperation between the two countries has "already become a powerful stabilizing factor of security" in the world.
5Pakistan and Kazakhstan on Wednesday agreed to bolster bilateral ties through enhanced cooperation in trade, economy, energy, science and technology and education for the mutual benefit of two brotherly countries."As we move forward, we would be taking concrete steps to expand mutual cooperation in diverse fields, including regional connectivity, energy, security, education, culture, and people-to-people exchanges," said Prime Minister Nawaz Sharif, while addressing a joint press conference with Kazakhstan President Nursultan Nazarbayev. The prime minister said the two sides also agreed to strengthen economic cooperation by optimally utilising the existing institutional mechanisms, adding, the bilateral trade between the two countries was not commensurate with the actual potential and needed to be revitalized.
6Kazakhstan Steering through Troubled Waters. "Perhaps, with the exception of multinational oil companies, potential investors are turned off by the many disadvantages there are to investing in Kazakhstan. In addition to being quasi-democratic and geographically landlocked, Kazakhstan's private sector lacks experience, still has to develop a larger educated workforce, and suffers from global doubt as to its financial ability to follow through on the aforementioned promises. It also doesn't help that Kazakhstan acts like an autocracy at times in that its government is known for its lack of transparency and has high levels of corruption. It maintains tight controls over the press, lacks diversity, and has an unimpressive civil rights record. Dealing with these political complications would be an inevitable headache for investors" Jeanette "JJ" Harper for Modern Diplomacy.
7The Western flow of Caspian natural gas. Azerbaijan has been a reliable energy partner with the West for more than 20 years now, after the country opened up to international investment and partnership following the restoration of its independence from the Soviet Union. Since 2006, it has pumped nearly a million barrels of crude oil each day through the Baku-Tbilisi-Ceyhan oil pipeline to Europe, the U.S. and Israel, and much-needed natural gas through the Baku-Tbilisi-Erzurum gas pipeline.Unlike those pipelines, which were designed and driven by international companies, Azerbaijan itself is now a major player in the Southern Gas Corridor. The corridor will start in Azerbaijan, initially tapping into its giant, Manhattan-size Shah Deniz gas field. Azerbaijan's state energy company, SOCAR, is also a major stakeholder in the Trans-Adriatic Pipeline and will operate the Trans-Anatolian Pipeline; and its input will also be essential if the Trans-Caspian Pipeline is built. Nasimi Aghayev Azerbaijan's consul general to the Western United States, based in Los Angeles [Washington Times]
8Azerbaijan to regulate activity of social networks. The Azerbaijani Ministry of Communications and High Technologies will certify the activity of instant messengers (Viber, WhatsApp, Skype and others) and social networks, Azerbaijani Minister of Communications and High Technologies Ali Abbasov told reports August 27. He said that the negotiations with these companies have already started."Most of them have reacted positively to this action of the regulatory body of the country, moreover, a number of them render services over the Internet. As a regulatory body, we believe that the companies engaged in mass collection of information in Azerbaijan must work in accordance with the country's law about the personal data, that is, get a certificate. This certificate is issued by our ministry."
9Why an Iranian New Deal was Necessary. "Several conceptual and theoretical explanations have been used to highlight key indicators that counteract the effectiveness of sanctions within the Middle East and how the spread of certain ideologies and social practices have impacted the success of international mediations. This microcosm analysis of the various social variables, mostly stemming from historical and political events, supports the need to judge more harshly the long-term efficacy of sanctions. It provides an analysis concerning weapons proliferation within Iran and will question the overall potential success of sanctions against such targeted states" Dianne A. Valdez for Modern Diplomacy.
10Russia Overtakes Botswana as World's Top Diamond Producer. Canada emerged third in production value, Angola fourth and South Africa fifth. Russia saw its output leap 20% to $3.73 billion, while the value of precious stones rose 19% to $97.47 per carat. Its volume jumped 1% to 38.303 million carats. Botswana saw its diamond value drop 5% to $147.84 per carat as the growth in value of the country's diamond output remained at $3.65 billion despite a 6% leap in volume to 23.187 million carats.
ADB, ACAMS Partner to Improve Anti-Money Laundering Capacities in Developing Asia
The Asian Development Bank (ADB) and the Association of Certified Anti-Money Laundering Specialists (ACAMS) are partnering in the pilot rollout of an internationally accredited online training program to boost anti-money laundering and know-your-client (AML/KYC) capacities of ADB's Trade Finance Program (TFP) partner banks.
"Enhancing the banking system's ability to detect money laundering and terrorist financing is key to achieve the Sustainable Development Goals related to peace, justice, and strong institutions. ADB regards the strengthening of governance and institutional capacity of its developing member countries (DMCs) as integral to achieving a more inclusive and sustainable future for Asia and the Pacific," said ADB's Office of Anticorruption and Integrity Head Mr. John Versantvoort.
Backed by ADB's AAA credit rating, TFP provides guarantees and loans to over 200 partner banks to support trade, enabling more companies throughout Asia and the Pacific to engage in import and export activities.
TFP's objectives related to AML and combating the financing of terrorism (CFT) are to enhance the fight against financial crime and narrow the global trade finance gap estimated at $1.5 trillion. Work in this area includes knowledge-sharing and workshops, policy recommendations, and capacity building programs for banks and regulators. These efforts contribute to the "de-risking" of correspondent bank relationships—a major issue in many DMCs, especially in the Pacific—and drive more transparency in the financial system, particularly in trade.
"Providing online trainings in developing Asia is one way to move the needle towards establishing minimum training qualifications for bank frontliners. We hope that many of them will be certified soon," said ADB's TFP Investment Specialist Ms. Nana Khurodze.
The partnership with ACAMS demonstrates ADB's broader capacity building objective of providing banking institutions with more knowledge to support small and medium-sized enterprises towards economic growth and job creation.
"ACAMS is honored to have this opportunity to partner with ADB to contribute to capacity building of the AML/KYC knowledge of its TFP partner banks. The focus on AML/CFT and sanctions are to help institutions develop a strong compliance culture to understand risks, evaluate their anti-financial crime framework, and embed the appropriate policies, procedures, and controls. This will in turn help these institutions meet international standards and recommendations," said ACAMS President and Managing Director Mr. Rohit Sharma.
What does it mean to 'leave no-one behind?'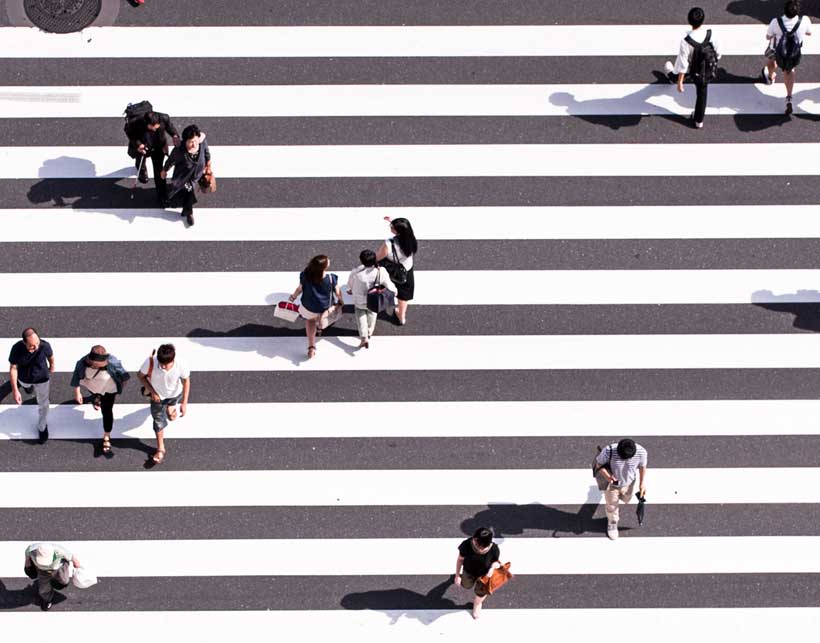 The 2030 Agenda for Sustainable Development has the principle of 'leaving no-one behind' at its core. Efforts to improve social, economic and environmental conditions should focus first on those most in need. This calls, of course, for data and statistics to be disaggregated along many dimensions, such as age, sex, disability status, migratory status, ethnicity and geographic location, so that at-risk groups can be identified and their progress monitored.
But it also raises a fundamental question. What does it mean to be left behind?
Social exclusion – being left behind—can take many forms. Poverty and material deprivation are, certainly, major factors in social exclusion, but missing out on society's opportunities is not due to poverty alone. There are multiple other ways in which vulnerable groups can find themselves excluded: barriers to accessing services such as health care and education; limited social support networks; exclusion from the increasing trend towards digitalization; obstacles that limit civic participation; and experiences of crime and criminal justice that affect actual or perceived ability to participate in society. Social exclusion is detrimental not only to the individuals suffering from it, but to whole populations since it reduces the cohesion and equitable functioning of societies.
So broad is the range of ways that social exclusion can manifest itself, and so diverse the cultural contexts in which it can arise, that statisticians are not attempting to arrive at a single definition of what it means. Instead, a UNECE-led group of experts has gathered today in Geneva to examine and compare the many frameworks used to understand social exclusion; the data sources used to collect information on the extent and spread of the phenomenon; and the ways that indicators of social exclusion can be used to better understand progress or impediments to achieving the SDGs.
The range of current approaches to measurement is testament to the complexity of the issue. In the Netherlands, a Social Exclusion Index has been developed based on 42 indicators—looking at material deprivation, limited social participation, inadequate access to social institutions and lack of integration. In the United Kingdom a conceptual framework based on three dimensions—quality of life, resources and participation—is being used experimentally to assess the availability of data in existing surveys and other sources.
The Task Force on Measuring Social Exclusion, comprising 28 experts from countries participating in the Conference of European Statisticians (CES) as well as ECLAC, Eurostat, OECD and UNDP, is gathering evidence to help them prepare recommendations for best practice, to be presented to the UNECE-led Conference of European Statisticians (CES) in 2020. The resulting guidance will aid countries in producing comparable indicators that permit cross-country analyses of this complex and ever-changing issue.
The work of the Task Force follows an in-depth review of the statistical measurement of social exclusion conducted for the CES by Canada and Mexico in 2018.
African Development Bank launches digital tool to help African youth learn to code
The African Development Bank and technology firm Microsoft today launched the 'Coding for Employment' digital training platform, an online tool to provide digital skills to African youth, wherever they are across the continent.
The platform, launched at the 2019 African Economic Conference in Sharm El Sheikh, Egypt, aims to promote a continuous learning culture among young people and build their capacity to shape the continent's future.
The high-level event drew heads of state and government, ministers and leaders from the private sector and academia to discuss how this new tool and other technological innovations could be used to spur development across the continent.
"The youth employment and skills development challenge is a complex issue that requires systemic thinking and bold partnerships … to address the existing skills gap and link youth to decent and sustainable employment," said Hendrina Doroba, the African Development Bank's acting director for Human Capital, Youth & Skills Development.
"The skills training platform launched today is a testament to the impact that such partnerships can achieve and the Bank looks forward to strengthening similar partnerships."
The platform teaches technical courses such as web development, design, data science and digital marketing and will be constantly adapted to respond to market demand. It is accessible on mobile devices, even in low internet connectivity settings and has an affordable, easy-to-navigate, secured and private interface.
"A defining challenge of our time is ensuring that everyone has equal opportunity to benefit from technology," Ghada Khalifa, Director of Microsoft Philanthropies for the Middle East and Africa, said at the launch.
"Forward-thinking initiatives such as the digital training platform represent our commitment to helping drive the momentum needed. Though there is still much work to be done, we believe that through dynamic partnerships such as these, we can help build a knowledge-based economy in Africa that leaves no person behind."
The Coding for Employment Program is a crucial part of the African Development Bank's strategic agenda to create 25 million jobs by 2025, and to equip 50 million African youth with competitive skills. The Bank piloted the program in five countries (Nigeria, Kenya, Rwanda, Senegal and Côte d'Ivoire) in partnership with The Rockefeller Foundation and Microsoft and is currently developing 14 ultra-modern centers specialized in ICT and entrepreneurship skills trainings for youth.
The goal is to scale up the program to 130 centers of excellence across the continent over a 10-year period. It will create nine million jobs by building synergies with the public and the private sector globally to deliver demand-driven, agile and collaborative skills to empower young people to become innovative players in the digital economy.
The Coding for Employment training platform can be accessed here across 54 African countries.