Kazakhstan Steering through Troubled Waters
Earlier this year, the Central Asian nation of Kazakhstan announced a new campaign called "Invest in Kazakhstan," which was designed to attract foreign investors. Throughout the campaign it released new commercials that enticed potential investors with exemptions from corporate income tax, land taxes, property taxes, and customs duties for up to ten years.
To lure new stockholders, the commercials promised state-in-kind grants (like goods, services and expertise), stability of investment legislation (drawing on the 2003 Kazakh Law of Investments which virtually guaranteed the stability of assets), strong protection of investors' rights, no work permits for foreign labor, and visa-free entry for citizens of many countries. As if these benefits weren't enough, Kazakhstan went even further, offering thirty percent cash back on investments. One would think that with this kind of economic bait – and the fact that Kazakhstan had very low debt – foreign investors would be jumping at the opportunities. So why hasn't the country been able to draw more foreign investment?
Perhaps, with the exception of multinational oil companies, potential investors are turned off by the many disadvantages there are to investing in Kazakhstan. In addition to being quasi-democratic and geographically landlocked, Kazakhstan's private sector lacks experience, still has to develop a larger educated workforce, and suffers from global doubt as to its financial ability to follow through on the aforementioned promises. It also doesn't help that Kazakhstan acts like an autocracy at times in that its government is known for its lack of transparency and has high levels of corruption. It maintains tight controls over the press, lacks diversity, and has an unimpressive civil rights record. Dealing with these political complications would be an inevitable headache for investors.
Perhaps most importantly, Kazakhstan is currently dealing with a currency crisis where capital is hemorrhaging at an alarming rate. The tenge, Kazakhstan's native currency, was tightly controlled for years until the government decided to switch to a floating exchange rate. This decision, due to falling crude prices around the globe, caused the tenge to lose almost a quarter of its value. However, as the dominoes have fallen in reaction to cheap oil from China to South Africa, Kazakhstan's government still does not appear too concerned. In fact, while everyone else is calling it a crisis, Kazakh leadership is calling it a normal "transition."
Even though Kazakhstan has recovered some of its losses (ten percent), there is still a very good possibility it will drop again in the next few weeks. This is because of the tremendous pressure on Kazakhstan by its neighbors. Like other emerging markets in the region, Kazakhstan – a country that is sandwiched between Russia and China – is economically dependent on both regional superpowers. Its economy is linked to Russia's and has been negatively impacted by the Russian sanctions caused by the crisis in Ukraine. This impacts Kazakhstan on two fronts: the Russian ruble has become so weak that Russians can hardly afford Kazakh goods and, at the same time, Russian imports are threatening to flood Kazakhstan's market with low-cost imports. To make matters worse, there is a weaker demand for Kazakhstan's exports by China, the second-largest economy in the world. China's recent move to devalue its currency – the Yuan – may have been done to boost the country's exporters in an attempt to make their products cheaper and easier to sell. This could very well spark a currency war in the region and further damage susceptible currencies in emerging markets, including Kazakhstan. In sum, China's devalued currency, Russia's plummeting ruble and crushing sanctions, and the likely increased supply of oil from Iran after the new nuclear accord – all exacerbate the problem in Astana and may be putting Kazakhstan's long-term economic future on shaky ground.
It appears that Kazakhstan, still resolute to integrate into the global market community, has an ambitious plan to use its WTO and EEU memberships to boost its image and attract new investments. Furthermore, the Asian Development Bank (ADB) just announced it will loan Kazakhstan one billion dollars so it can resume governmental programs designed to stimulate the country's economy. This loan presents Kazakhstan with an opportunity to diversify, create new jobs, provide continued support and services to its disadvantaged citizens, grow its private sector, and build up smaller businesses. Unfortunately, making substantial domestic policy changes pertaining to civil liberties and democratic freedoms do not appear to be a part of the strategy at the moment.
While it is difficult to know exactly how this complex economic strategizing will play out in Kazakhstan, there is one thing we do know. Kazakhstan's President Nursultan Nazarbayev – the only leader the former Soviet Republic has had since its independence in the early 90s – has great energy and enthusiasm for the future of his country. His grand geopolitical ambitions strive to take the country to new heights of economic, political and industrial growth. While Kazakhstan is considered authoritarian by international standards, by regional standards it is regarded as a much "softer" version than its Asian counterparts. This may give it an important edge as it strives to stay innovative and relevant while expanding its political, military, diplomatic, and economic reach.
Another important demographic factor is just how young the country is, in both population and geopolitical terms. For one, Kazakhstan has managed to utilize its resources and the productive capacity of citizens to not only break away from its domineering progenitor but also set itself up for long-term sustainability. It transformed itself mostly into a market economy that, under the right conditions and strategies, could dramatically transform and deepen from international trade and investment. While it would certainly be a stretch to describe Kazakhstan as a wealthy nation, it most definitely is not a poor one. Post-Soviet Kazakhstan has been remarkably responsible with its fiscal, industrial, trade and macroeconomic policies. Plus, it has worked very hard to carefully cultivate relationships with other countries so that Kazakhstan is largely regarded within the region as a stable and rational geopolitical voice.
While Kazakhstan still needs to diversify its overconcentration on natural resources, the country still has time, opportunities, important economic alliances, and room to grow. Kazakhstan's economy and political ties do not necessarily have to remain constrained by corruption and political controls either. For the country to overcome the challenges it currently faces and to attract foreign investors, it needs to continue to embrace innovation that can accommodate social unity and a more balanced policy geared towards diversification and development. Perhaps the greatest challenge of all, but also provide definitive proof to the global community (and its foreign investors), is the willingness of the country to venture more boldly with democratic freedoms and civil liberties experiments that will accentuate and reinforce its sound economic strategies. Being able to develop both economically and democratically, to show the world that unlike so many emerging economies Kazakhstan is not afraid to give its people and its system more independence and freedom, might be the one element of harmony that will distinguish the country from all other competitors and, ironically, provide it with the stability to ride out the cyclical nature of economic crisis.
China's policies spur Central Asians to cautiously chart independent course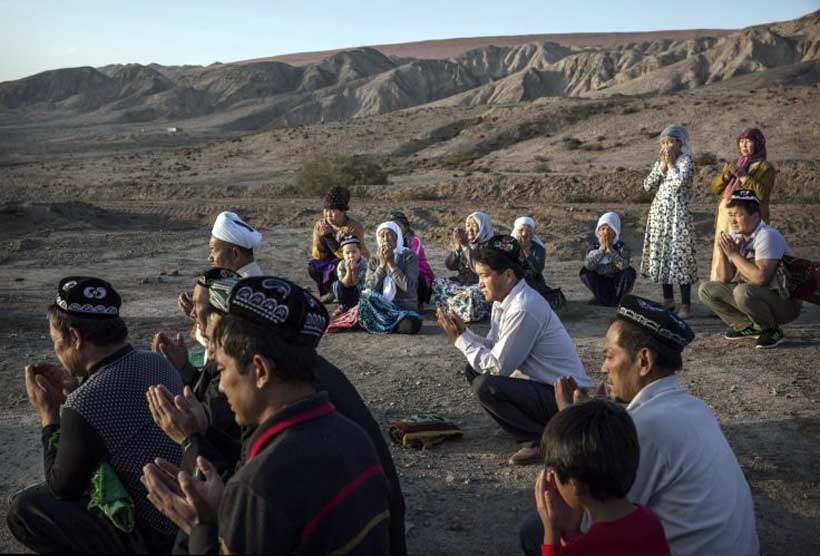 China's brutal crackdown in its north-western province of Xinjiang and growing questions about the dark side of some of its Belt and Road investments is fuelling anti-Chinese sentiment, prompting some countries to explore ways to chart an independent course, and feeding into the narratives of rising populist leaders.
The incarceration of up to 2,5000 Kazakhs in re-education camps in Xinjiang designed to install Chinese values and loyalty to President Xi Jinping, erase nationalist and militant sentiment, and introduce 'Chinese characteristics' into perceptions of Islam among the region's Uyghur population, a Muslim Turkic ethnic group, has spurred a Kazakh search to cautiously chart an independent course.
An estimated 1.5 million ethnic Kazakhs live in Xinjiang, 200,000 of which obtained Kazakh citizenship after the demise of the Soviet Union in 1991. In contrast to Uyghurs, they were able to move freely across the Kazakh-Chinese border until 2016 when China stepped up its crackdown in Xinjiang.
Chinese policy also figures in crucial Pakistani elections with populist contender and former international cricket player Imran Khan demanding greater transparency in China's US$ 50 billion plus investment in the China Pakistan Economic Corridor (CPEC), a Belt and Road crown jewel and the initiative's single largest investment. Mr. Khan is also demanding a more equitable distribution of Chinese investment among Pakistan's provinces.
Irrespective of whether Mr. Khan emerges victorious from the Pakistani polling, he is likely to be a major voice. His call for greater transparency resonates with significant segments of the business community represented by the Federation of Pakistan Chambers of Commerce and Industry who have been critical of commercial terms that advantage Chinese companies with reduced benefit to their Pakistani counterparts.
Mr. Khan's call for greater transparency is likely to get a significant boost if Pakistan is forced to turn to the International Monetary Fund to bail out its troubled economy.
Major political parties and business organizations in the Pakistani province of Gilgit-Baltistan have meanwhile threatened to shut down the Pakistan-China border if Beijing does not release some 50 Uighur women married to Pakistani men from the region, who have been detained in Xinjiang.
The province's legislative assembly unanimously called on the government in Islamabad to take up the issue. The women, many of whom are practicing Muslims and don religious attire, are believed to have been detained in re-education camps.
Concern in Tajikistan is mounting that the country may not be able to service its increasing Belt and Road-related debt. With the World Bank and the IMF warning that Tajikistan runs a high risk of debt distress, Tajikistan has seen its debt-to-GDP ratio balloon from  33.4% of GDP in 2015 to an estimated 56.8% in 2018.
The emerging stories of Kazakhs released from re-education camps in Xinjiang and a court case a Chinese national of Kazakh descent accused of entering Kazakhstan illegally after working in one of the detention centres holding hundreds of thousands of mostly Turkic Muslims is forcing the Kazakh government to stand up more forcefully for the rights of its nationals and reinforcing its desire to steer a middle course between Chinese and Russian ambitions in Central Asia.
41-year-old Sayragul Sauytbay is on trial for allegedly illegally crossing the Chinese-Kazakh border border to join her husband and two children in Kazakhstan. Ms. Sauytbay told the court she had escaped to Kazakhstan after being told by Chinese authorities that she would never be allowed to join her family because of her knowledge of the camps.
Chinese authorities have denied the existence of the camps despite mounting evidence from both official documents and witness accounts. China's foreign ministry said it "had not heard" of the camps.
Ms. Sauytbay's defense is attracting attention and spurring anti-Chinese sentiment not only because of her first-hand account of the detention camps but also because of her assertion that she had access to classified Chinese documents that shed light on the sprawling network of re-education centres.
Ms. Sauytbay's trial puts the Kazakh government, an important Belt and Road partner, in a bind. She has admitted having illegally entered the country but said she would disappear in one of Xinjiang's detention camps if she were returned to China. Ms. Sauytbay has requested political asylum in Kazakhstan.
Kazakhstan has until now to sought to raise the issue of the fate of ethnic Kazakhs in Xinjiang quietly and cautiously with China. Returning Ms. Sauytbay would open the government to accusations that it is kowtowing to Beijing and failing to protect its people. Allowing her to stay, would give further credibility to reports on the extent and nature of the crackdown in Xinjiang.
The trial also boosts Kazakh efforts to steer a middle course between Chinese and Russian influence in Central Asia by forging closer ties to European nations and the United States as well as the Muslim world.
Kazakh President Nursultan Nazarbayev discussed with President Donald J. Trump, on a visit to Washington in January, an "enhanced strategic partnership" that would strengthen cooperation "on political and security issues, trade and investment, and people-to-people relationships."
Uzbek president Shavkat Mirziyoyev travelled to Washington on a similar mission, seeking US support for his liberalizing economic and political reforms.
Central Asian leaders suggested to European Union High Representative for Security and Foreign Affairs Federica Mogherini that they were looking to Europe rather than China and Russia for assistance in building sustainable economies that can create jobs for the region's mushrooming youth population.
That is not to say that Central Asian nations, most of which are members of the Shanghai Cooperation Organization, do not welcome massive Chinese and Russian investment. They do, but also realize that the investment may improve their infrastructure and enhance security but does not necessarily ensure their ability to sustainably create jobs.
In a sign of the times, Russian commentator Yaroslav Razumov noted that Kazakh youth recently thwarted the marriage of a Kazakh national to a Chinese woman by denouncing it on social media as unpatriotic.
Quoting Kazakh commentators as blaming Russia for stirring anti-Chinese sentiment in their country, Mr. Razumov, in an article entitled 'Ally, but not a friend,' warned that Russia, and by extension China, "must learn to live with this."
Astana: City of new opportunities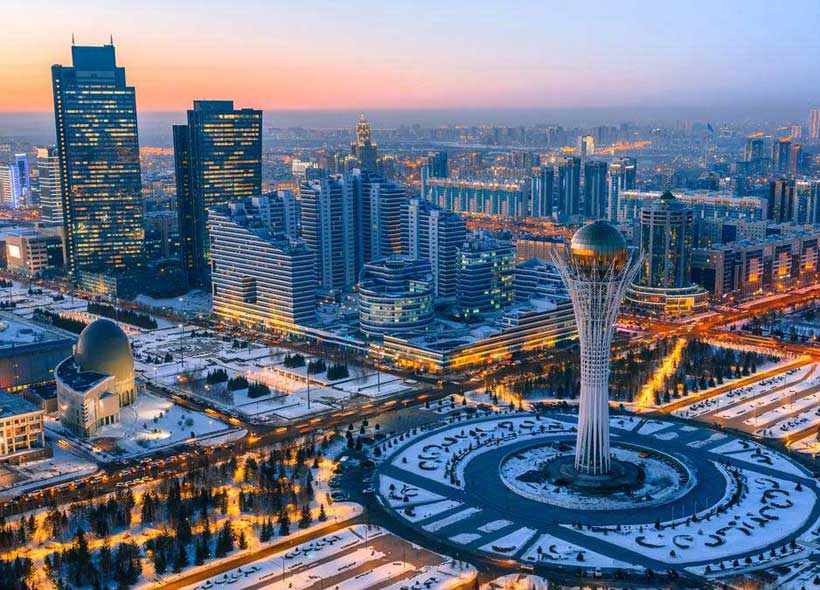 Relocating a capital, and creating from scratch not only an administrative and diplomatic centre, but also a new continental and global hub, is a huge task. The few countries that have attempted this can confirm the complexity of this challenge. Yet despite the challenges, no-one can doubt that the goal of the President of Kazakhstan, Nursultan Nazarbayev, to move our capital from Almaty in the South to the heart of our large country has been achieved.
It was a bold decision, which some at that time were worried was simply too ambitious. Kazakhstan had only just gained independence following the collapse of the Soviet Union. The country was transitioning, with great difficulties, from a planned to a market economy. And despite being the 9th largest country in the world, the global community knew very little about us.
That is no longer the case. Today, Kazakhstan's capital has become a modern city that is playing an ever-growing political and cultural role in the world community. The choice of President Nazarbayev, who believed the new capital would accelerate, not hold back our country's progress, has been proved right.
Astana is a symbol of Kazakhstan's ambition for its citizens and its global partners. It is a source of pride and a capital accessible to all and has become a driver of national prosperity. Internationally, it has helped put Kazakhstan firmly on the map as it plays its part in tackling some of the world's toughest challenges.
In twenty years, our population has tripled to more than one million people. Providing the housing, roads and the many other socially important services a 21st century city needs has been a major feat of planning and construction. Today's economic indicators prove that the city is now self-sufficient and profitable. And not only in financial terms.
Astana has been chosen by major international firms to establish their headquarters and production centres for Kazakhstan and Central Asia. They see our capital and our country as a reliable bridge between east and west and as a continental centre with further high development potential.
Kazakhstan, with Astana at its heart, has created a very favourable business climate. Over the past few years, the nation has attracted ever-increasing investor attention as one of the fastest-growing economies. Continuously increasing foreign investment in Kazakhstan is testament to our stability and ongoing reforms. I am confident that the launch of the Astana International Financial Centre, which operates on the basis of the English law, will create further incentives to conduct business in this city.
In addition, thanks to the country's investment policy, last year Astana was recognised as having the most favourable conditions in the country for doing business.
It is not just as a successful and reliable economic partner that Astana is making its international mark. The city has become a centre for diplomacy where regional and global initiatives are launched to promote peace and cooperation, expand trade, and encourage sustainable development. Astana is now established as a place which brings people together and helps find solutions to the challenges of our time.
It is where, for example, the Eurasian Economic Union and Silk Road Economic Belt Initiative – both important for regional prosperity – were proposed to the world. Expo 2017, in which over 100 countries took part, provided the opportunity for advances in future energy to be shared.
Astana also hosts the annual Congress of Leaders of World and Traditional Religions, recognised as a major platform for inter-faith dialogue. The Astana Declaration, which came out of the Organisation for Security and Co-operation in Europe summit here in 2010, set out a bold vision for the future of Eurasia.
Astana is seen by the international community as a neutral and welcoming location where progress can be made on major conflicts and disputes. In this regard, it is difficult to overestimate the significance of the Astana Process, which remains the only forum that brings together all the main parties in the Syrian crisis. Kazakhstan will continue to be committed to peace and dialogue and I have no doubt that Astana will play a key role in helping to achieve these goals.
Twenty years, of course, is a very short time in the life of a city, especially a capital. But in just two decades, Astana has come a long way and made a big impact. Thanks to our leadership and the enormous effort of the people of Kazakhstan, Astana today is a successfully developing young capital with a bright future.
Kyrgyzstan: Looking for digital solutions to combat child labour
A group of young digital specialists – supported by the ILO in Kyrgyzstan – was among the prize winners in a 'Hackathon' aimed at promoting children's rights.
Following a marathon 48-hour event involving 18 teams of information technology experts and their mentors, they designed an innovative application that has the potential to monitor the incidence of child labour in communities.
The ILO Child Labour Project in Kyrgyzstan provided general guidance and mentoring to the team to ensure the conformity of the software to the operational mechanisms of the national child protection system in Kyrgyzstan.
Their design came second in the competition, "Central Asian Hackathon, Generation Z: Wellbeing of Children", which was organized by the Central Asian Coalition on Promotion of the Rights of Women and Children and the "League on protection of Children Rights" Public Fund, in partnership with the ILO, UNICEF, UNODC, the Embassy of Netherlands, and public and business companies.
'The application helps to conduct interviews with children, formulate recommendations and determine their status,' said Victoria Petrova, business processes analyst of the ILO-supported IT team. 'It will help officials to assess the situation of the child, determine whether the child is being exploited and what needs to be done to resolve the situation.'
"We are on constant search of new solutions and new partnerships," explained Amina Kurbanova, ILO National Project Coordinator in Kyrgyzstan. "The Hackathon gave us a unique opportunity to establish partnership with a new group – young highly qualified IT professionals, and to develop an application that may greatly facilitate child labour monitoring process."
The IT team, "Testovoe nazvanie", collected USD 1,500 in prize money.  The ILO now plans to support pilot testing of the new software by the line ministries.
"We are grateful to the ILO for this support. It is obvious that the proposed technologies could be applied in the daily work of social workers, police inspectors, labour inspectors and social pedagogues. The Ministry will carefully study the results of the pilot testing and will closely work with the IT Team specialists during fine-tuning of the application," says Jyldyz Polotova, Deputy Minister of Labour and Social Development of the Kyrgyz Republic.