Oil Price Drops Raise Fears of Unrest
Welcome to the Caspian Daily, where you will find the 10 most important things you need to know on Caspian Sea Region. We appreciate ideas, reports, news and interesting articles. Send along to Caspian[at]moderndiplomacy.eu or on Twitter: @DGiannakopoulos
1Oil, the lifeblood of many countries that produce and sell it, appears to be rapidly turning into an ever-cheaper economic curse.While the price has been declining for months, forecasts have always been hedged with the assumption that oil would eventually stabilize or at least not stay low for long. But new anxieties about frailties in China, the world's most voracious consumer of energy, have raised fears that the price of oil, now 30 percent lower than it was just a few months ago, could remain depressed far longer than even the most pessimistic projections, and do even deeper damage to oil exporters. [New York Times]
2Russian President Vladimir Putin will meet with his Egyptian counterpart Abdel Fatah Al-Sisi along with King Abdullah II of Jordan and the crown prince of Abu Dhabi, Sheikh Mohammed Al-Nahyan, in a series of talks starting on Tuesday in Moscow. Putin's meeting with King Abdullah will pay special attention to the implementation of joint projects, including the construction of the first Jordanian nuclear power plant, according to a statement released by the Kremlin on Monday. Talks with Crown Prince Al-Nahyan, also the deputy supreme commander of the armed forces of the United Arab Emirates, will focus on enhancing security and stability in the Middle East and North Africa, in addition to bilateral cooperation in energy and investment.
3New gas field discovered in Turkmenistan. A powerful commercial natural gas inflow was obtained at the 'Bagly-1' area in the Karakum Desert in Turkmenistan's Mary Province, the Turkmen newspaper 'Neutral Turkmenistan' said. According to the newspaper this happened after the first exploration well at the area reached a depth of 4,690 meters. The daily hydrocarbon output at the new field exceeds one and a half million cubic meters. The newspaper said the new field's prospect can also be judged from its being located a few dozen kilometers away from the gigantic Galkynysh field, which is famous worldwide for its explored and proven natural gas reserves.
4Azerbaijan`s investment potential will be discussed as part of "Milan Expo-2015″ international exhibition on Tuesday."Invest in Azerbaijan: Business environment and opportunities" event will be co-organized by the Azerbaijan Export and Investment Promotion Foundation (AZPROMO) and Azerbaijan-Italy Trade Institute (ITAZERCOM).The agenda includes discussions on prospects for cooperation between the two countries in the fields of information and communication technologies, agriculture, chemistry, mechanics, environment, industry and construction.The event will bring together representatives of AZPROMO, Azerbaijan Investment Company, Sumgait Chemical Industrial Park, and Clean City company.
5Kazakhstan's Air Defence Forces have received five air defence missile systems from Russia according to the press-office of Kazakhstan's Ministry of Defense."These S300PS air defence missile systems will be tested during live fire exercise and transferred to military bases of Kazakhstan's Air Defence Forces to be in operation readiness covering the airspace of the Republic of Kazakhstan," the Commander of Kazakhstan's AA Troops Nurzhan Mukanov said. The S300PS AA missile systems were given to Kazakhstan free of charge.
6Preparation for the official visit of Turkmen President Gurbanguly Berdimuhammadov to Afghanistan, scheduled for August 27 was discussed at the last meeting of the Cabinet of Ministers in Ashgabat, the Turkmen government reported. The president of Turkmenistan said that the country's stance is exclusively peaceful settlement of the situation in Afghanistan by taking concrete steps to restore the Afghan economy and social infrastructure, according to the message.All this is proved by large-scale projects initiated by the Turkmen side, such as the construction of the Turkmenistan-Afghanistan-Pakistan-India (TAPI) gas pipeline and the construction of Turkmenistan-Afghanistan-Tajikistan railway, which started in 2013.
7Azerbaijan has expanded the investment in the social and economic spheres of the country in January to July, 2015.The investments in the mentioned spheres increased by 3.5 percent as compared with the same period of the past year, according to the report of the Azerbaijan State Statistical Committee.The total amount of investments amounted to 9.37 billion manats (over $8.94 billion), including 58.6 percent of internal investments.The government allocated the largest investments in the field of the construction and installation works for this period, amounting to 74.7 percent of the total volume of investments.
8Ahead of a high-level technical delegation from Iran, the Ministry of Commerce on Monday explored various avenues to enhance bilateral trade to $5 billion in the next five years after lifting of international sanctions against Iran. A delegation from Iran will visit Islamabad on August 25-26 to revive the trade links. Pakistan has a narrow export basket to Iran because 63 per cent of exports comprised of rice alone. Pakistan's exports to Iran fell to a low level of $43 million in 2014 from $182m in 2010. While Iranian imports fell to $186m in 2014 from $884m in 2010.
9Duda on Top of Russian Threat. Poland sees Russia as a pre-eminent threat. This has been the essence of speeches made by Andrzej Duda, the newly appointed President who has called for additional security guarantees from NATO and has plans to create an anti-Russian bloc within the organization alongside other Eastern European countries. Given Duda's attitude, it would seem that Russian–Polish relations could deteriorate even further, while tensions in the Baltic–Black Sea Region as a whole will increase sharply. Vadim Trukhachev for RIAC.
10The first lady of Azerbaijan, ISESCO Goodwill Ambassador Mehriban Aliyeva is a very dynamic person with great talents and open-mindedness, Director General of the Islamic Educational, Scientific and Cultural Organization (ISESCO) Dr. Abdulaziz Othman Altwaijri said in an interview with Trend news agency."She has always been an advocate of dialogue and positive interaction between cultures," he said.The ISESCO director general went on to add that Mehriban Aliyeva's support to the World Forum on Intercultural Dialogue is a strong factor of its success in achieving its noble objectives.
China-Eurasia Council condemns aggression of Azerbaijan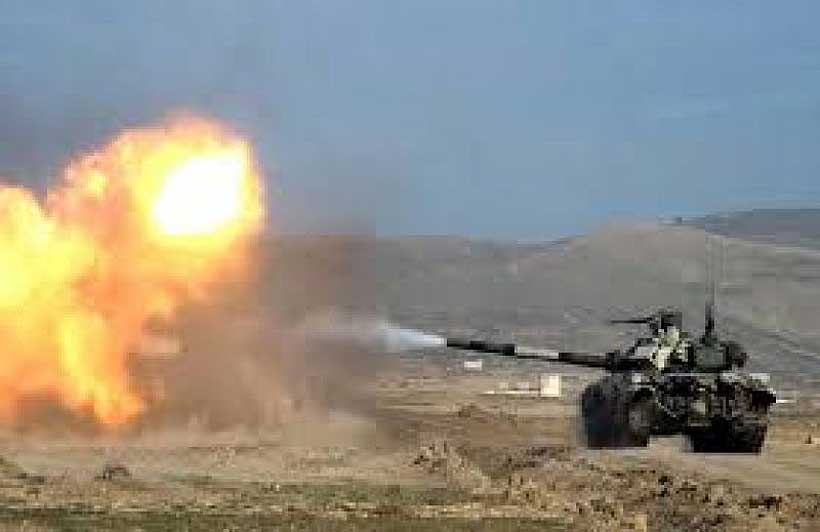 China-Eurasia Council for Political and Strategic Research strongly condemns Azerbaijani aggression which Baku started on July 12, 2020. Azerbaijani Ministry of Defense is a threat for the entire World as it is speaking about its aims to strike Metsamor Nuclear Plant, which is located in Armenia. Baku must understand that this is a crime against humanity, and it is equal to nuclear strike.The destruction of Metsamor Nuclear plant will be a disaster not only for Armenia, but also for Iran, Georgia and Azerbaijan, it will harm World's environment and stand a real problem for several generations of the World. It is worth mentioning, that this time Baku attacked the Northern borders of Armenia, which are sovereign territory of the Republic of Armenia according to International law. Azerbaijan violated the principle of territorial integrity of a sovereign state, which is one of the important pillars of International law.
China-Eurasia Council for Political and Strategic Research condemns Azerbaijan for using force against civilian population of Armenia and calls for peaceful negotiations. Baku must show solidarity and join global ceasefire initiated by the UN secretary general Antonio Guterres and must not try to escalate the situation on the border to deflect public attention from the situation concerning the outbreak of Covid-19 in Azerbaijan. We call official Baku to take care of Azerbaijani people in the hard times of Coronavirus and not send its soldiers to real death. Being multinational Council, for us It's terrible to hear about lossfrom both sides and we express our sincere condolences. Hopefully peace will come to South Caucasus, which is an important crossroad in Eurasian mainland and it can stand a very important link for Belt and Road Initiative, if all problems solved in a peaceful way.
Condemnation Of Armenian Aggression By Friends Of Azerbaijan (FoA)
Friends of Azerbaijan (FoA) strongly condemns the coward act of Armenians aggression in the Tovuz district of Azerbaijan that is a sheer violation of international borders and law. The act is an attempt of Armenia to drive global attention from the peaceful dialogue and negotiation process on Nagorno Karabakh.
In an online meeting of the delegates of the Friends of Azerbaijan (FoA), a joint declaration of condemnation has been issued by the honorable members of Friends of Azerbaijan (FoA).
According to this declaration, Armenian aggression can jeopardize the whole South Caucasus region. The incident on July 12, 2020, is being considered as a direct attack on Azerbaijan and the repercussions of this incident can result in massive catastrophe in the entire region.

The delegates of Friends of Azerbaijan (FoA) stressed the global powers to come forward and take serious action on Armenian intervention by violating the international border of Azerbaijan. The act of Armenia is an open challenge to the sovereignty of Azerbaijan.
Malik Ayub Sumbal founder of Friends of Azerbaijan (FoA) termed that Armenia is losing its legal and moral position on Nagorno Karabakh and there is mounting pressure on Armenia by the international community for the peaceful solution of Nagorno Karabakh according to the UN Resolutions. At this time to get rid of such kind of diplomatic moves, Armenia has launched another major front in Tovuz.
When the whole world is busy against the Covid19 Armenian Prime Minister has chosen a very dangerous path that can take the whole region into war and bloodshed.
Friends of Azerbijan (FoA) is firmly standing with shoulder by shoulder to the people of Azerbaijan and martyr's families at this hour.
Kyrgyz Republic to Enhance Quality of Education with World Bank Financing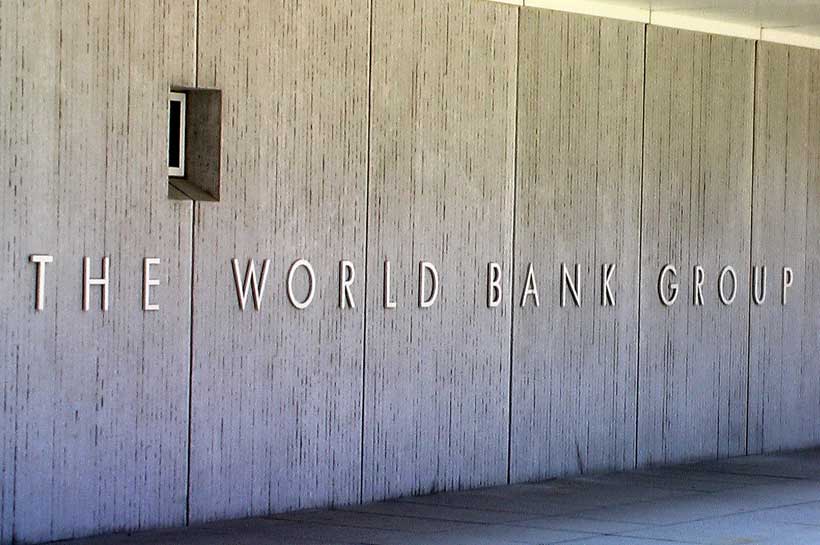 The Kyrgyz Republic will receive World Bank financing for the Learning for the Future Project in the amount of $50 million, on highly concessional terms. $25 million is allocated in the form of a grant, which requires no repayment, while the other $25 million is credit with a 0.75% interest rate, with repayments eased over 38 years, and a six-year grace period.
"The Learning for the Future Project aims to help raise the Kyrgyz Republic's human capital through enhancing school readiness and teacher effectiveness," says Bolormaa Amgaabazar, World Bank Country Manager for the Kyrgyz Republic. "The project puts special emphasis on distance and online learning, increasing digital literacy and building teacher capacity for best teaching-learning practice. Such support will help the country's education system better respond to learning from home during the current school closures and recovery period from the COVID-19 pandemic. In the long run, this approach will help better prepare children for learning and adapting to a fast-changing future economy."
The project has four main areas of support: expanding school readiness for underserved children; increasing effectiveness in teaching practice; enhancing technology-enabled support for learning; and enhancing measurement of learning. In the coming five years, the project will specifically help:
Establish 500 fully equipped community-based kindergartens in rehabilitated premises, thus enabling a successful transition to school for 20,000 children aged 3-5 years, in poor communities countrywide;
Build teacher competencies for more effective teaching of reading, mathematics and sciences in primary and secondary schools, through training in effective pedagogy and assessment, provision of digital learning content, resources and materials in 1,200 schools (53 percent of the total number of schools in the country);
Provide digital literacy training for 36,000 teachers to enhance their capacities to use digital technologies for professional development and effective teaching;
Equip 1,200 schools with an IT platform to support technology-enabled teaching and learning. The Republican Institute of In-Service Teacher Training will assist in developing digital content for teaching and learning;
Introduce a new criteria-based assessment instrument and methodology, develop and introduce standardized tests aligned with new learning standards, conduct the National Learning Assessment in 2023 for grades 4 and 8, and participate in the Program for International Student Assessment (PISA) 2024.
The project will be implemented by the Ministry of Education and Science of the Kyrgyz Republic during 2020-2025, using its existing institutional structures and in compliance with relevant World Bank procedures and standards.
The project supports the World Bank's 2019-2022 Country Partnership Framework for the Kyrgyz Republic and is closely aligned with the National Education Sector Strategy-2040 of the Ministry of Education and Science, which is now under development. The project was approved by the World Bank's Board of Executive Directors on March 31, 2020 and was ratified by the Parliament of the Kyrgyz Republic on June 11, 2020.