Extreme Right and Islamic Extremists: an evident comparison?
The problems related to security, lack of dialogue between different cultures and religions, as well as the issues relating to mass migrations, are increasingly influencing the political and social confrontation in different parts of the world.
The further establishment of extreme Islamist movements in Middle East and Africa, paired with the parallel rise of extreme right parties in Europe, are progressively creating hurdles to pacific confrontation and development, apparently fuelling each other's violence in words as in actions.
In this short article, we will try to reflect on the similarities between such extremist movements by constructing an empirical comparison between them.
The new challenges to the stability of contemporary society – as the difficulties of integrating the rising number of foreign workers and the perceived hurdles of the dialogue of civilizations – are more and more pushing towards polarization and extremization of political confrontation. With part of the mass media – especially in the so-called "Western" world – apparently putting (in bona fide or not) the focus only on the threats to the consolidated democratic way of life from large religiously-driven terrorist organizations, the analysis on how different forms of extremism are developing themselves is lacking an important aspect: the comparison between socio-political modus operandi of Islamic extremists and far right extremists.
While the analogy between Islamic extremist movements of the past – characterized by authoritarianism and racist elements – and the ideological predecessor of the European Extreme Right – i.e. Italian Fascism and German Nazism – has already been drawn and analysed in academic literature, the comparison between current Islamic extremism and current European Extreme Right political parties has not been attempted yet. Before delving into the crux of the issue, it is necessary to map out the essential features defining a diverse array of European Extreme Right political parties, such as the Italian Lega Nord, the British BNP (British National Party), and the Swiss SVP (Swiss People's Party). To begin with, the European Extreme Right parties construct their identity in a negative way, since they delineate their identity features as opposed to a seemingly threatening "Other", precisely immigrants in general, Muslim immigrants in particular. At this point it is worth, for the sake of clarity, making a brief digression to point out that the concept of the Other is rooted in the Hegelian notion that the definition of the identity of the self hinges on the definition of the identity of a negative Other, which is inherently different from the self. Consequently, the following Extreme Right's features are to be considered as remarking the opposition between the European, Western self, also defined as the in-group, and its negative Other, also referred to as the out-group.
This said, we can start by pointing out xenophobia as an essential feature of the Extreme Right. Xenophobia, sadly, is an almost omnipresent feature of a not-properly developed (or simply "gone bad") multicultural society: it is exploited by such parties as a main aggregator for unsatisfied citizens blaming problems (be them theirs, or of society in general) on the different "other". Its ideology stresses the importance of the native ethnicity vis-à-vis the out-group. For instance, the BNP emphasizes the belonging to the British ethnic group, though vague the concept of ethnicity may be in this case. Indeed, the Extreme Right adheres to and promotes a form of nationalism of the ethnic type, conceptualizing the belonging to the nation as ascribed by blood, primitive, and irrational. It follows that the Extreme Right takes on an anti-immigration stance, thus appealing to public anxieties and frustration over the Other, which is depicted as a danger to the integrity and the security of the ethnic nation. Interestingly, it should be noted that some extreme right parties as the Lega Nord debuted by promoting an "intra-national" racism, fomenting discord between citizens of the same country originating from different areas, regions or cities.
Secondly, an anti-establishment position characterizes the Extreme Right. Extreme Right political parties are, indeed, often populist, as they harshly criticize the existing political, social, and economic structure of their respective states and, in doing so, they intend to appeal to the people as a whole. On the contrary, they do not appeal to the elites, which are deemed responsible for the grievances affecting their states. Within the frame of their anti-establishment stance, the European Extreme Right parties are hostile to traditional democracy, linked to diversity and liberal values, and are in favour of a form of post/ pseudo-democratic politics. Thirdly, authoritarianism distinguishes the Extreme Right political parties. In fact, they promote repressive and quasi-violent measures in the field of security, which ties into the discussion about the Extreme Right's anti-immigration stance. For instance, the BNP, the Lega Nord and the SVP advocate the introduction of the death penalty and promote the expulsion of clandestine immigrants. Finally, the European Extreme Right upholds reactionary values, promoting traditions vis-à-vis modernity, and showing a deep nostalgia towards an idealized past, when the ethnic nation was, in their opinion, pure, safe, and unspoilt by the Other.
Turning the focus onto Islamic extremism, it is possible to start finding analogies. The first and most apparent one regards, not surprisingly, xenophobia: the West, for a paradoxical twist of fate, becomes Islamic extremism's threatening Other. Some examples of this can be seen in Boko Haram fundamental ideology – the same very name of the organization literally translates to "Western education is forbidden", which conveys its acute anti-Western stance that is ultimately driven (very often violently) against Western-style educational institutions and Western-derived religious institutions. Similarly, IS is antagonistic to the West, planning terror attacks against it and unleashing pitiless violence against Christians in the Middle East and more recently in Northern Africa via its affiliate sub-organizations. It is important to underline, however, Islamic extremism does not emphasize (yet) the belonging to any ethnic nation, but rather the belonging to Islam: it is not possible to classify it as a form of ethnic nationalism, as the Extreme Right is. Paradoxically, Islamic extremism can be considered as "inclusive" when compared to the other kind of extremism since that adhering to its religion can open its doors to foreigners, as seen with the various "foreign fighters" who joined the ranks of IS.
Secondly, similarly to the Extreme Right, Extremist Islamic organizations have an anti-establishment hue which, however, is expressed in a different way. Ideologically, Islamic terrorists oppose democracy – in particular, Western/European-inspired democratic values and institutions – because they are seen as Western, foreign and non-native imposed product. Practically, this is expressed by the direct violent attacks to institutions and their representatives, as well as different attempts to boycott elections or other steps of the democratic process. The capacity of appealing to the people as a whole – provided they are Muslim – is an important lever for consensus, especially when new followers are made by capitalizing on the problems of the (more or less) democratic institutions of the countries where extremists operate. Corruption, inequalities and widespread poverty, and are among the main reasons which helped the establishment (and the strengthening) of such organizations. This way, thanks to a general feebleness of the institutional structure – summed up with a lesser, or simply different, acceptance of often European-derived institutions – Islamic extremist organizations arrange their fight with more violent means, often leaving the political dialogue in favour of menaces and attacks or various nature. This way, even if such organizations (like IS and its parent groups, as well as Boko Haram) share with the Extreme right the element of authoritarianism, the different socio-political and historical context in which they are active influences their modus operandi. If it is legitimate to think how a different and better consolidated institutional framework could have influenced the formation of extremist religious movements, it is interesting to think what could have happened in a far weaker and lesser interconnected Europe, with an eye on the history books and the first establishment of far right regimes in the Old Continent.
As a last point, an easier analogy to be analysed is the one that can be drawn between Islamic extremism, in particular IS, and Fascism. The neologism "Islamofascism" has been coined to describe the similarity between Islamic extremism and the Italian Fascism. This analogy allows for a greater range of elements to be included in the analysis, in addition to a xenophobic and anti-establishment ideology, and an authoritarian and reactionary strategy. For instance, both Fascism and Islamic extremism are movements that depict themselves as the liberators ushering in a golden age, which will benefit the masses and lift them out of economic, social, and political crises. Moreover, both movements are driven by the willingness to form an empire. While Fascism dreamt of building an Italian Empire, in order to revive the imperialist glories of Ancient Rome, IS and Boko Haram want to create (or re-create, in some specific regional cases) an Islamic caliphate trespassing state borders and resembling an empire in dimensions and rule.
To sum up, the European Extreme Right and Islamic extremism share a xenophobic and anti-establishment ideology and an authoritarian, reactionary strategy. Moreover, they both exploit the population's discontent regarding the existing economic, social, and political conditions. However, probing beyond the surface, these movements are not fully comparable. Indeed, the Extreme Right's anti-immigration stance is alien to Islamic extremism, due to the different context in which the two movements operate.
On such bases, could be useful to make a last reflection: are such movements "sons of their times", sprouting from an unexpressed miscontent for determined living conditions, or are they the expression of different powers trying to impose a precise way of seeing (and then defining) society for their vested interests? Behind mere violence and ideology, it is important to take note of the fact that these factions have an agenda of theirs with clear economic, political and strategic objectives. The rise of organizations like IS and Boko Haram is also linked to complex economic interests, related to the control of strategic areas and commodities, as well as arms dealing if we enlarge the focus to Eastern Africa and Al Shabaab. The religious or the ideological element is exploited to force "change" and gather followers in order to topple the current elite and obtain its power and revenues. Similarly, even if without the element of the extreme violence, this is happening with the Extreme Right in some areas of Europe. An example comes from the Italian case, where the Lega Nord formed to "defend" local economic interests by promoting destabilizing (and not sufficiently evaluated) measures for the country's management, next to the overall anti-immigration and xenophobic stance. Material interests drive ideology, which becomes an instrument built in and for social, political and economic exclusion to the advantage of a restricted clique demonstrating limited interest for its own followers.
Ultimately, we can reach the conclusion that these two kinds of extremism – with their analogies and differences – capitalize on each other strength, thus ultimately reinforcing themselves in their quest to annihilate each other, be it verbally or practically. In absence of sound policies and concrete solutions to the problems that gave birth to these movements, more the "violence" of the confrontation is raised, more discontented citizens will feel attracted by extreme measures.
Related to this, it is important to remember the role of Europe and the "West" in general in the strengthening of extremist organizations in ME and in the Mediterranean. As during Cold War times, in a broader (but surprisingly narrow-minded) geopolitical strategy based on the assumption that "the enemy of my enemy is my friend", extremist organizations have been used as a filler or pressure item to damage non-collaborating leaders and States instead of being annihilated, bringing to the results we know. On the other hand, a real engagement against the development of Extreme Right movements has usually been absent, sometimes replaced by a more dangerous act of capitalization on these movements for national (or regional) short-term political objectives by other factions – as securing government stability, slowing down specific steps of the European integration process. Furthermore, even in countries where the reformation or even the apology of former Extreme Right factions is illegal (again, as in Italy), enforcement has often been poor or sporadic.
In conclusion, with these reflections referring to a wider picture, it is worth mentioning a promising avenue for future thought and research on this comparative topic. Indeed, in this age threatened by the Extreme Right and Islamic extremism, it is useful to think about how these two dangers can be related by a causal nexus. The menacing spread of Islamic extremism may fuel the growth of the support for European Extreme Right parties, as Islamic extremism becomes the enemy, namely the Hegelian Other, to fight against both within Europe- where it is embodied by the immigrants – and outside Europe – in the cradles of Islamic extremism – by invoking the ethnic and pure nation. The most serious consequence of this process is that it may undermine multiculturalism, which is only incipient in some states, such as Italy, but belongs to an established and deep-seated political and social configuration of other states, such as the United Kingdom.
(special thanks to Ms. Marianna Griffini for the help and support)
Where is Our Sovereignty?
In the name of anti-terrorism, the Justice Department of U.S.A has urged its acquisition of all modes of powers since the birth of our country.  Following are some fundamental considerations.
Why, at all, do our civil rights have to be sacrificed in order to protect (so called) us from terrorists by this outside force, called as hegemony? Why even has U.S. taken the responsibility on interfering in Pakistan's (and the worlds) internal matters as that of security? The argument is whether security is more crucial than our liberty. We are told that the Justice Department requires these powers in order to make us secure.  But the central question goes deeper – will the sacrifice of our liberty actually make us safer, for we accept their dominance and let them interfere in our matters, why?
Can we be made absolutely safe by U.S.'s interference in our security matters? No. Anyone with two brain cells to rub together realizes this. The War on Terrorism, occurring in Pakistan, will not be won, as this war is a political act, done by politicians for political reasons. We had a war on poverty, and lost. We had a war on drugs, and lost. These kinds of wars are not about resolving issues, they are about appearing to resolve issues.
The biggest blind liberty we openly give to The U.S. is the power to name anyone amongst us as a terrorist or a supporter of terrorism, without any proof or any judicial review of the claim; we trust American leaders to name someone a terrorist or a devotee of terrorism only for the reason of protecting from terrorists. They do this in secret, on the basis of whatever information or sources they characterize, and with no one ever able to review their decision.
Once they have determined that someone is a terrorist or a supporter of terrorism (remember no testimony required), they assert (or want) the right to detain indefinitely, and in clandestine.  That is, should they decide you are a terrorist or a supporter of terrorism; they get to secretly arrest you and hold you as long as they want without anyone knowing why or where.  No court is able to review this situation. Where is our sovereignty at this point?
The above, of course, has to do with the eavesdropping they want to do, or their ability to come into our homes without a warrant and copy our hard drive, and make it possible to copy all the keystrokes we make and harass us for whatever petty grievance they hold.
Now ask yourself, how does their interference in our matters of security make us safe from terrorists?  How does their power to name someone a terrorist or a supporter of terrorists, without judicial review, make us safer? Such a power only makes the judgments, of those who hold this power, safe from any abuse of that power. How the power to search and arrest without warrant make us safer? For it threatens not the terrorists, but our sovereignty.
Nuclear Terrorism and Pakistan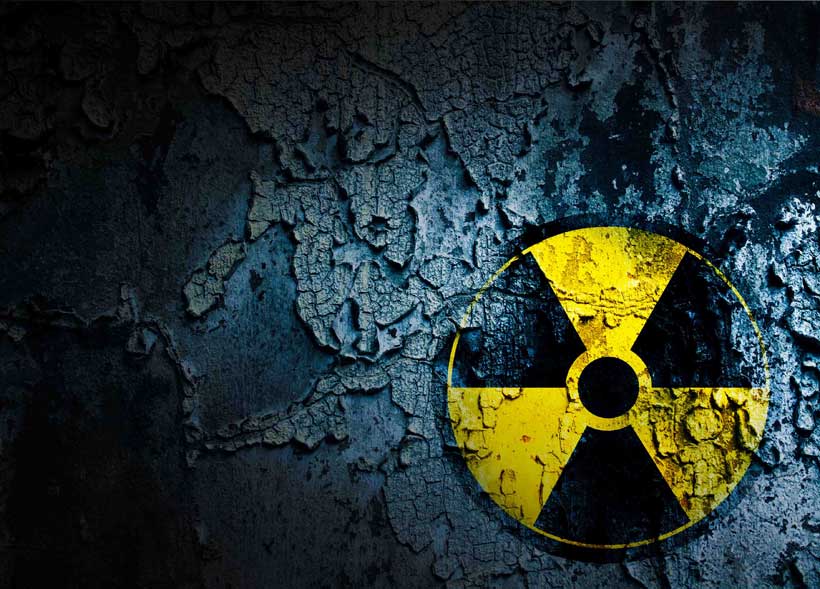 Nuclear terrorism is a potential threat to the world security. According to the EU representative terrorists can get access to nuclear and radioactive materials and they can use it to terrorize the world. Nuclear security expert Mathew Bunn argues that "An act of nuclear terrorism would likely put an end to the growth and spread of nuclear energy."After 9/11 the world has observed that al-Qaida wanted to get nuclear weapons. In case terrorists acquire nuclear materials, they would use it for the production of a dirty bomb. A dirty bomb is not like a nuclear bomb. A nuclear bomb spreads radiation over hundreds of square while; nuclear bomb could destroy only over a few square miles. A dirty bomb would not kill more people than an ordinary bomb. It will not create massive destruction, but it will cause the psychological terror which will lead to a panic situation which is more devastating. The world has not experienced of any act of nuclear terrorism, but terrorists expressed their desires to gain nuclear weapons. The IAEA has observed thousands of incidents of lost, left and unauthorized control of nuclear materials and such materials can go into the wrong hands.
After 9/11 terrorism generated negative perceptions about the nuclear security of Pakistan. Often western community pressurizes Pakistan that its nuclear weapons can go into the wrong hands due to the terrorism in it.  The fact is that Pakistan has faced many terrorist attacks, but not any attack towards its nuclear installation facility and radiation has been occurred. Mostly, nations obtain nuclear weapons for the international prestige, but Pakistan is one of those states which obtained nuclear capability to defend itself from India which has supremacy in conventional weapons. It played a leading role in the efforts of nuclear security since inception of its nuclear weapons. The result is that no single incident of theft and sabotage has been recorded in Pakistan.
Pakistan is a very responsible state and it has taken foolproof measures to defend the its nuclear installations and nuclear materials against any terrorist threats. Pakistan is not the member of the nonproliferation(NPT), Comprehensive Test-Ban Treaty (CTBT) and Fissile material cut off treaty (FMCT) because India has not signed them. If Pakistan signs these treaties and India does not, it would raise asymmetry between both rival states of South Asia. Pakistan's nuclear non-proliferation policy is based on principles as per the NPT norms, although ithas not signed it. Pakistan had also proposed to make South Asia a nuclear free zone in 1970 and 80s, but India did not accept that.
However, Pakistan is a strong supporter of non-proliferation, nuclear safety and security. In this context, it is the signatory of a number of regimes. Pakistan has established the its Nuclear Regulatory authority (PNRA) since22 January, 2001 under the obligations of the International Atomic Energy Agency (IAEA). The PNRA works under the IAEA advisory group on nuclear security and it is constantly improving and re-evaluating nuclear security architecture. Pakistan has ratified the 2005 amendment to the physical protection convention for the physical security of nuclear materials. When Obama announced nuclear security summit in 2009,Pakistan welcomed it. It has not only attended all nuclear security summits, but proved with its multiple nuclear security measures that it is a responsible nuclear state. Pakistan's nuclear devices are kept unassembled with the Permissive Action Links (PALs) to prevent the unauthorized control and detonation of nuclear weapons. Different US policy makers and Obama have stated that "we have confidence that the Pakistani military is equipped to prevent extremists from getting an access to the nuclear materials."
The dilemma, however is that some major powers favour India due to their geopolitical interests, despite India's low score in nuclear security than Pakistan, as is evident from the reports prepared by the Nuclear Threat Initiative (NTI).The US has always favoured India for the membership of the NSG ignoring Pakistan request to become a member of the NSG, despite that it has taken more steps than India to ensure nuclear safety and security. It is following United Nations Security Council Resolution (UNSCR) 1540(which is about the prevention of proliferation of Weapons of Mass Destruction (WMDS) and it is the first state which has submitted its report to the UN.
The report explains the measures taken by Pakistan to ensure radiological security and control of sensitive materials and WMDs transfer. Although Pakistan has suffered a lot due to terrorism, but its nuclear security measures are strong and appreciable. Recently, IAEA director visited Pakistan and appreciated its efforts in nuclear safety and security. In view of Pakistan's successful war against terrorism, its success in eliminating terrorism in the country, and strong measures that it has taken to secure its nuclear installations and materials, their should be no doubt left about the safety Pakistan's nuclear materials.
U.S. lead the War on Terror and the Afghan Peace
The region known today as Afghanistan has been subjugated to a series of warfare since the soviet occupation, till date, including the United States led NATO's  is on in full swing. Afghanistan shares its borders with multiple countries, including Pakistan. The unrest in Afghanistan has been a major cause of instability of the region, including the spread of terrorism in the neighbouring countries, particularly along the Afghanistan-Pakistan border. The people of these areas known by the ethnicity of "Pashtuns" have been the major effected population of the unrest. From training those to become the U.S. backed "mujahideen" against the former USSR to unleashing the war on terror against them when they started to retaliate, Pashtuns are the sufferers.
The purpose of the mention of this scenario basically highlights the fact that the people of Pakistan and Afghanistan- the Pashtuns- have witnessed avery prolong war. This is a war that is neither the creation of their own, nor concerns them directly. It is a war with no clear end, with no particular benefit and it is only hurting the people. In fact, this long war has brought miseries to the people of Afghanistan and the region, that now must end.
The insurgencies in Afghanistan have resulted in the worsening of security situations in Pakistan, as is evident through the course of history. Finally, these insurgencies took the shape of   suicide bombings to widespread terror attacks that resulted in large scale life and property losses. In Pakistan the the spill over of terrorism from Afghanistan has been rooted out successfully with the success of the  "Zarb-e-Azb" and the ongoing operation "Rad-UL-Fassad. Although Pakistan has achieved this grand success after giving immense human sacrifices and suffering heavy economic losses.
The recently announced US Strategy / Policy on Afghanistan is also going to have a significant effect on the future regional developments. The salient points of president Trump's Afghan Policy announced in 2017 can be summarized under six main headings:
1.Troop Levels: Pentagon authorized to ramp up troop numbers, who will be engaged in counterterrorism and training activities.
2.Military Autonomy: Military commander were delegated authority to act in real time and expand the US operations to target terrorists and criminal networks in Afghanistan.
3.Open-ended: No fixed timelines given for completion of the mission in Afghanistan.
4.Fighting Enemies: But Not Nation-building. Victory in Afghanistan will mean "attacking our enemies" and "obliterating" the Islamic State group. Vowed to crush al-Qaeda, prevent the Taliban from taking over the country, and stop terror attacks against Americans. US will continue to work with the Afghan government, "however, US commitment is not unlimited, and support is not a blank cheque" and the US would not engage in "nation-building".
5.Pakistan Bashing: The US "can no longer be silent" about alleged terrorist safe havens in Pakistan. Trump  alleged that Pakistan often gives sanctuary to "agents of chaos, violence and terror", the Taliban and other groups who pose a threat to the region and beyond.
6.Enhanced Indian Role: India to help more in Afghanistan, especially in the areas of economic assistance and development.
These stated interests call for a continued, ongoing unrest in the region. While the U.S. does not realize its own failings in Afghanistan, to cover up its own failures it asks Pakistan to "DO MORE". In this context, it should be realized by the US and its other allies that Pakistan has already played a major part in the war on terror by defeating terrorism in its border regions with Afghanistan and elsewhere in the country by giving sacrifices much more than what the US and NATO forces have suffered from. Therefore it is the US who has to review its policies in Afghanistan and find a solution of the conflict there to bring peace to the region.
The United States Government should now realize that the people of Afghanistan and Pakistan have suffered too much from the war on terror and its backlash in the form of terrorist incidents. Especially Afghanistan people who have suffered since last 40 years want relief and peaceful conditions to resettle in their houses. The region also wants peace to focus on its economic development and welfare of its people.It is therefore better that the US initiates peace talks with the Taliban along with other Afghan groups to agree on a formula of US withdrawal from Afghanistan and holding free and fair elections in Afghan to form a government that is acceptable to all Afghans. This is the only way to end the war and bring peace in the region, so that the people of this region could also lead a normal life, like the people of other regions.