Extreme Right and Islamic Extremists: an evident comparison?
The problems related to security, lack of dialogue between different cultures and religions, as well as the issues relating to mass migrations, are increasingly influencing the political and social confrontation in different parts of the world.
The further establishment of extreme Islamist movements in Middle East and Africa, paired with the parallel rise of extreme right parties in Europe, are progressively creating hurdles to pacific confrontation and development, apparently fuelling each other's violence in words as in actions.
In this short article, we will try to reflect on the similarities between such extremist movements by constructing an empirical comparison between them.
The new challenges to the stability of contemporary society – as the difficulties of integrating the rising number of foreign workers and the perceived hurdles of the dialogue of civilizations – are more and more pushing towards polarization and extremization of political confrontation. With part of the mass media – especially in the so-called "Western" world – apparently putting (in bona fide or not) the focus only on the threats to the consolidated democratic way of life from large religiously-driven terrorist organizations, the analysis on how different forms of extremism are developing themselves is lacking an important aspect: the comparison between socio-political modus operandi of Islamic extremists and far right extremists.
While the analogy between Islamic extremist movements of the past – characterized by authoritarianism and racist elements – and the ideological predecessor of the European Extreme Right – i.e. Italian Fascism and German Nazism – has already been drawn and analysed in academic literature, the comparison between current Islamic extremism and current European Extreme Right political parties has not been attempted yet. Before delving into the crux of the issue, it is necessary to map out the essential features defining a diverse array of European Extreme Right political parties, such as the Italian Lega Nord, the British BNP (British National Party), and the Swiss SVP (Swiss People's Party). To begin with, the European Extreme Right parties construct their identity in a negative way, since they delineate their identity features as opposed to a seemingly threatening "Other", precisely immigrants in general, Muslim immigrants in particular. At this point it is worth, for the sake of clarity, making a brief digression to point out that the concept of the Other is rooted in the Hegelian notion that the definition of the identity of the self hinges on the definition of the identity of a negative Other, which is inherently different from the self. Consequently, the following Extreme Right's features are to be considered as remarking the opposition between the European, Western self, also defined as the in-group, and its negative Other, also referred to as the out-group.
This said, we can start by pointing out xenophobia as an essential feature of the Extreme Right. Xenophobia, sadly, is an almost omnipresent feature of a not-properly developed (or simply "gone bad") multicultural society: it is exploited by such parties as a main aggregator for unsatisfied citizens blaming problems (be them theirs, or of society in general) on the different "other". Its ideology stresses the importance of the native ethnicity vis-à-vis the out-group. For instance, the BNP emphasizes the belonging to the British ethnic group, though vague the concept of ethnicity may be in this case. Indeed, the Extreme Right adheres to and promotes a form of nationalism of the ethnic type, conceptualizing the belonging to the nation as ascribed by blood, primitive, and irrational. It follows that the Extreme Right takes on an anti-immigration stance, thus appealing to public anxieties and frustration over the Other, which is depicted as a danger to the integrity and the security of the ethnic nation. Interestingly, it should be noted that some extreme right parties as the Lega Nord debuted by promoting an "intra-national" racism, fomenting discord between citizens of the same country originating from different areas, regions or cities.
Secondly, an anti-establishment position characterizes the Extreme Right. Extreme Right political parties are, indeed, often populist, as they harshly criticize the existing political, social, and economic structure of their respective states and, in doing so, they intend to appeal to the people as a whole. On the contrary, they do not appeal to the elites, which are deemed responsible for the grievances affecting their states. Within the frame of their anti-establishment stance, the European Extreme Right parties are hostile to traditional democracy, linked to diversity and liberal values, and are in favour of a form of post/ pseudo-democratic politics. Thirdly, authoritarianism distinguishes the Extreme Right political parties. In fact, they promote repressive and quasi-violent measures in the field of security, which ties into the discussion about the Extreme Right's anti-immigration stance. For instance, the BNP, the Lega Nord and the SVP advocate the introduction of the death penalty and promote the expulsion of clandestine immigrants. Finally, the European Extreme Right upholds reactionary values, promoting traditions vis-à-vis modernity, and showing a deep nostalgia towards an idealized past, when the ethnic nation was, in their opinion, pure, safe, and unspoilt by the Other.
Turning the focus onto Islamic extremism, it is possible to start finding analogies. The first and most apparent one regards, not surprisingly, xenophobia: the West, for a paradoxical twist of fate, becomes Islamic extremism's threatening Other. Some examples of this can be seen in Boko Haram fundamental ideology – the same very name of the organization literally translates to "Western education is forbidden", which conveys its acute anti-Western stance that is ultimately driven (very often violently) against Western-style educational institutions and Western-derived religious institutions. Similarly, IS is antagonistic to the West, planning terror attacks against it and unleashing pitiless violence against Christians in the Middle East and more recently in Northern Africa via its affiliate sub-organizations. It is important to underline, however, Islamic extremism does not emphasize (yet) the belonging to any ethnic nation, but rather the belonging to Islam: it is not possible to classify it as a form of ethnic nationalism, as the Extreme Right is. Paradoxically, Islamic extremism can be considered as "inclusive" when compared to the other kind of extremism since that adhering to its religion can open its doors to foreigners, as seen with the various "foreign fighters" who joined the ranks of IS.
Secondly, similarly to the Extreme Right, Extremist Islamic organizations have an anti-establishment hue which, however, is expressed in a different way. Ideologically, Islamic terrorists oppose democracy – in particular, Western/European-inspired democratic values and institutions – because they are seen as Western, foreign and non-native imposed product. Practically, this is expressed by the direct violent attacks to institutions and their representatives, as well as different attempts to boycott elections or other steps of the democratic process. The capacity of appealing to the people as a whole – provided they are Muslim – is an important lever for consensus, especially when new followers are made by capitalizing on the problems of the (more or less) democratic institutions of the countries where extremists operate. Corruption, inequalities and widespread poverty, and are among the main reasons which helped the establishment (and the strengthening) of such organizations. This way, thanks to a general feebleness of the institutional structure – summed up with a lesser, or simply different, acceptance of often European-derived institutions – Islamic extremist organizations arrange their fight with more violent means, often leaving the political dialogue in favour of menaces and attacks or various nature. This way, even if such organizations (like IS and its parent groups, as well as Boko Haram) share with the Extreme right the element of authoritarianism, the different socio-political and historical context in which they are active influences their modus operandi. If it is legitimate to think how a different and better consolidated institutional framework could have influenced the formation of extremist religious movements, it is interesting to think what could have happened in a far weaker and lesser interconnected Europe, with an eye on the history books and the first establishment of far right regimes in the Old Continent.
As a last point, an easier analogy to be analysed is the one that can be drawn between Islamic extremism, in particular IS, and Fascism. The neologism "Islamofascism" has been coined to describe the similarity between Islamic extremism and the Italian Fascism. This analogy allows for a greater range of elements to be included in the analysis, in addition to a xenophobic and anti-establishment ideology, and an authoritarian and reactionary strategy. For instance, both Fascism and Islamic extremism are movements that depict themselves as the liberators ushering in a golden age, which will benefit the masses and lift them out of economic, social, and political crises. Moreover, both movements are driven by the willingness to form an empire. While Fascism dreamt of building an Italian Empire, in order to revive the imperialist glories of Ancient Rome, IS and Boko Haram want to create (or re-create, in some specific regional cases) an Islamic caliphate trespassing state borders and resembling an empire in dimensions and rule.
To sum up, the European Extreme Right and Islamic extremism share a xenophobic and anti-establishment ideology and an authoritarian, reactionary strategy. Moreover, they both exploit the population's discontent regarding the existing economic, social, and political conditions. However, probing beyond the surface, these movements are not fully comparable. Indeed, the Extreme Right's anti-immigration stance is alien to Islamic extremism, due to the different context in which the two movements operate.
On such bases, could be useful to make a last reflection: are such movements "sons of their times", sprouting from an unexpressed miscontent for determined living conditions, or are they the expression of different powers trying to impose a precise way of seeing (and then defining) society for their vested interests? Behind mere violence and ideology, it is important to take note of the fact that these factions have an agenda of theirs with clear economic, political and strategic objectives. The rise of organizations like IS and Boko Haram is also linked to complex economic interests, related to the control of strategic areas and commodities, as well as arms dealing if we enlarge the focus to Eastern Africa and Al Shabaab. The religious or the ideological element is exploited to force "change" and gather followers in order to topple the current elite and obtain its power and revenues. Similarly, even if without the element of the extreme violence, this is happening with the Extreme Right in some areas of Europe. An example comes from the Italian case, where the Lega Nord formed to "defend" local economic interests by promoting destabilizing (and not sufficiently evaluated) measures for the country's management, next to the overall anti-immigration and xenophobic stance. Material interests drive ideology, which becomes an instrument built in and for social, political and economic exclusion to the advantage of a restricted clique demonstrating limited interest for its own followers.
Ultimately, we can reach the conclusion that these two kinds of extremism – with their analogies and differences – capitalize on each other strength, thus ultimately reinforcing themselves in their quest to annihilate each other, be it verbally or practically. In absence of sound policies and concrete solutions to the problems that gave birth to these movements, more the "violence" of the confrontation is raised, more discontented citizens will feel attracted by extreme measures.
Related to this, it is important to remember the role of Europe and the "West" in general in the strengthening of extremist organizations in ME and in the Mediterranean. As during Cold War times, in a broader (but surprisingly narrow-minded) geopolitical strategy based on the assumption that "the enemy of my enemy is my friend", extremist organizations have been used as a filler or pressure item to damage non-collaborating leaders and States instead of being annihilated, bringing to the results we know. On the other hand, a real engagement against the development of Extreme Right movements has usually been absent, sometimes replaced by a more dangerous act of capitalization on these movements for national (or regional) short-term political objectives by other factions – as securing government stability, slowing down specific steps of the European integration process. Furthermore, even in countries where the reformation or even the apology of former Extreme Right factions is illegal (again, as in Italy), enforcement has often been poor or sporadic.
In conclusion, with these reflections referring to a wider picture, it is worth mentioning a promising avenue for future thought and research on this comparative topic. Indeed, in this age threatened by the Extreme Right and Islamic extremism, it is useful to think about how these two dangers can be related by a causal nexus. The menacing spread of Islamic extremism may fuel the growth of the support for European Extreme Right parties, as Islamic extremism becomes the enemy, namely the Hegelian Other, to fight against both within Europe- where it is embodied by the immigrants – and outside Europe – in the cradles of Islamic extremism – by invoking the ethnic and pure nation. The most serious consequence of this process is that it may undermine multiculturalism, which is only incipient in some states, such as Italy, but belongs to an established and deep-seated political and social configuration of other states, such as the United Kingdom.
(special thanks to Ms. Marianna Griffini for the help and support)
New technologies, artificial intelligence aid fight against global terrorism
Although terrorists have become skilled at manipulating the Internet and other new technologies, artificial intelligence or AI, is a powerful tool in the fight against them, a top UN counter-terrorism official said this week at a high-level conference on strengthening international cooperation against the scourge.
Co-organized by Belarus and the United Nations Office of Counter-Terrorism (UNOCT), "Countering terrorism through innovative approaches and the use of new and emerging technologies" concluded on Wednesday in Minsk.
The internet "expands technological boundaries literally every day" and AI, 3D printing biotechnology innovations, can help to achieve the Sustainable Development Goals (SDGs), said Vladimir Voronkov, the first-ever Under Secretary-General for the UN Counter-Terrorism Office.
But it also provides "live video broadcasting of brutal killings", he continued, citing the recent attack in the New Zealand city of Christchurch, where dozens of Muslim worshippers were killed by a self-avowed white supremacist.
"This is done in order to spread fear and split society", maintained the UNOCT chief, warning of more serious developments, such as attempts by terrorists to create home-made biological weapons.
He pointed out that terrorists have the capacity to use drones to deliver chemical, biological or radiological materials, which Mr. Voronkov said, "are even hard to imagine."
But the international community is "not sitting idly by", he stressed, noting that developments in this area allow the processing and identification of key information, which can counter terrorist operations with lightning speed.
"The Internet content of terrorists is detected and deleted faster than ever", elaborated the UNOCT chief. "Fifteen to twenty minutes is enough to detect and remove such content thanks to machine algorithms".
Crediting quantum computing coupled with the use of AI, he explained that accelerated information processing enables terrorist tracing.
Mr. Voronkov added that the use of blockchain registration – a growing list of records, or blocks, that are linked using cryptography – is also being explored to identify companies and individuals responsible for financing terrorism.
"It is necessary to increase the exchange of expert knowledge on technologies such as 3D printing, synthetic biology, nanotechnology, robotics, the synthesis of the human face and autonomous weapons", he underscored. "This will help to better identify and respond to risks before it is too late".
The two-day conference was divided into three themed sessions that focused at global, regional and national levels on the misuse of new technologies and AI by terrorists; approaches and strategies to counteract terrorist propaganda; and the misuse of scientific innovations.
Afghanistan bloodshed mars 100 years of independence
Afghanistan is at a "crucial moment" in its history as it marks 100 years of independence, the head of the UN Mission there said on Monday, following a series of terror attacks in recent days.
In a statement on Monday, Tadamichi Yamamoto, who heads the United Nations Assistance Mission in Afghanistan (UNAMA), said that despite decades of conflict, Afghans remain committed to a nation that is stable, peaceful and prosperous, and that upholds the human rights of women and men alike.
Mr. Yamamoto also expressed hope that elections due to take place next month would give voice to the people, while also maintaining that there was "a real possibility for breakthroughs in peace" after so many years of war – a reference to on-going negotiations between Taliban leaders and the United States, that it is hoped will lead to a lasting ceasefire and talks involving the Afghan Government.
The UNAMA chief's comments come amid numerous recent terror attacks on civilians, including a suicide bombing towards the end of a large wedding party on Saturday, that claimed the lives of 63 people and injured over 180.
In a statement released on Sunday, UN Secretary-General António Guterres "strongly condemned" the "horrific" attack, and expressed his "deepest sympathies to the families of the victims, and the Government and people of Afghanistan."
The attack took place in the Shahr-e-Dubai Wedding Hall in West Kabul where approximately 1,000 people were gathered for a Shia wedding ceremony, said UNAMA in a statement, adding that the mission's human rights team would investigate the incident.
According to news reports, a local affiliate of the ISIL terrorist group claimed responsibility for the suicide attack.
"An attack deliberately targeting civilians is an outrage, and deeply troubling, as it can only be described as a cowardly act of terror," said Mr. Yamamoto. "I condemn these deliberate attacks on civilians that signal a deliberate intent to spread fear among the population, which has already suffered too much."
The wedding hall where the attack took place is situated in an area of the city heavily populated by Afghanistan's Shia Muslim minority. UNAMA has documented several previous attacks deliberately carried out against this community.
"The pace of such atrocious attacks indicates that current measures in place to protect must be strengthened, and that those who have organized and enabled such attacks must be brought to justice and held to account," said the UNAMA chief. "The United Nations stands with all Afghans in solidarity and remains committed to an Afghan-led peace process that will end the war and bring about a lasting peace."
Does Kenya Really Want To End Terrorism?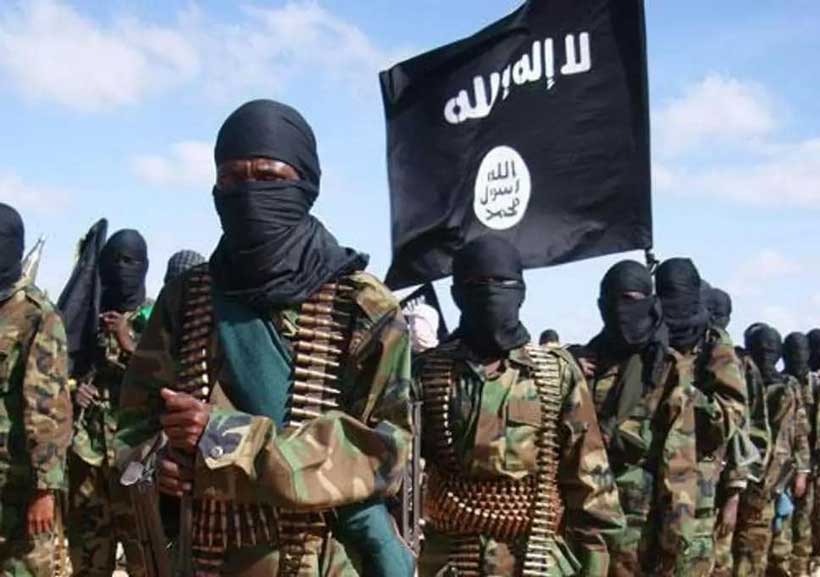 New dangerous dynamics are emerging at the Horn of Africa. Political tension emanating from maritime territory that Somalia and Kenya, both claim it as part of their legitimate border is getting more volatile. As the International Court of Justice gets ready to hold public hearings on "Maritime Delimitation in the Indian Ocean (Somalia v. Kenya)" September 9-13, Kenya continues to intensify its efforts to lobby the U.N, and key allies to help add al-Shabab to UNSC Resolution 1267.
If you are wondering what does al-Shabab have to do with this matter, you apparently are not part of the Kenyan political pundits, law-makers, and credulous Somalis who have been cheerleading for this unjustifiable initiative.
It Is What It Is
Let us imagine that it is late September, the time when leaders representing 195 member states would be attending the 74th UN General Assembly. Let us imagine during one of the debate sessions, this multiple choice question was raised:
What is al-Shabab?
A law-abiding neighborhood watch group
A self-less patriots fighting for self-determination
A ruthless terrorist group
How many do you think will stutter with the answer, or not know that al-Shabab is a terrorist organization? By all legal and moral standards, al-Shabab is a terrorist organization.
If al-Shabab was not already considered a terrorist organization by the UN, why would the Security Council mandate AMISOM to fight them along the Somali National Army and periodically capture territories from them? So, since al-Shabab is already considered a terrorist organization, why spend such energy and political capital on redundancy? Or rather bluntly: who is Kenya's real target?
Widening The Net
While fingers were frantically pointing at o all directions as to who was behind the Kismayo terrorist attack that killed 26 people including a beloved Somali-Canadian journalist, HodanNalayeh, Kenya's top diplomat—Monica Juma—went on politicking on twitter. Before offering any condolences, she wrote: "This attack is another reminder to the international community of the imperative to list the al-Shabaab, like all other terrorist groups, under the UNSC resolution 1267."
On the surface this may seem ordinary attempt to tighten the screws on al-Shabab, but it is far from that.
Said resolution, also known as the ISIS/al-Qaida resolution, mandates the harshest international sanctions on assets freeze and travel ban measures on individuals, entities and groups who are suspected of being remotely associated with those terrorist groups. And that blanket condemnation increases the chance of innocents in the periphery getting caught in the net or communities suffering as a result.
Though this could get some Kenya Defense Force officials who operate an illicit business with al-Shabab that the Kenyatta government has been turning a blind eye in serious trouble, Kenya is eager to advance the initiative in order to use it as an insurance against any unfavorable decision from ICJ.
If Kenya's endeavor succeeds, it will give Kenya the freehand to pressure and coerce top politicians and influential business leaders who have various investments and retain residential statuses in Kenya to assist her in achieving its objective of annexing the maritime territory- blocks that it already marketed for oil exploration. It is also an insurance policy against some of her Somali allies such as Ahmed Islam (Madobe)—president of Jubbaland federal state—who is currently much closer to Kenya than to the Federal Government of Somalia. Kenya is not oblivious to the fluidity of clan politics and the unpredictability of how Madobe, with his shady past, may act once it becomes clear to him that he was exploited as the game-changing pawn.
Feeling The Weight
A few months back as Kenya's hostile diplomacy grew more aggressive, Somalia's diplomacy grew more diffident and passive. As Kenya suspended diplomatic ties with Somalia, invited a delegation from Somaliland, humiliated Somali Ministers by denying them to transit through Kenya, FGS opted to respond passively.
This was consistent with FGS' ill-advised decision to turn a blind eye to Kenya's unilateral decision to build a border wall that would divide Somali families, undermine businesses, and deprive them essential services such as health care, and allow Kenya to establish new facts of the ground that will in due course make a case for annexation of territories that belong to Somalia.
Lately, Kenya has been under intense U.S. diplomatic pressure to drop its bid and not make the Horn of Africa more volatile than it already is. This pressure is likely to increase now that 16 senior national security and humanitarian officials have written an open letter urging the U.S. to stop Kenya from creating a grave humanitarian disaster as the resolution at hand does not allow any type of exemption for humanitarian delivery. Against that backdrop, Kenya resorted to strengthen its Plan B- legislative support to annex the maritime territory by any means necessary.
In attempt to lend Kenyatta's government the legislative support to declare war against Somalia should ICJ rules its favor, the Kenya National Assembly, led by Hon. Aden Duale, is set to pass a perfectly tailored bill that makes the disputed maritime territory as part and parcel of Kenya's territorial integrity. The impetus motion cites Article 241 (3) of the country's constitution that the Kenya Defense Forces are responsible for protecting Kenya's 'territorial integrity'. "Unless the People of Kenya resolve by way of referendum to alter the territory of Kenya," said Duale.
Make no mistake, terrorism poses a threat to international peace and security and Kenya did suffer its share of terrorist attacks, therefore it is in our best interest to collectively address that threat. However, that would be extremely difficult now that we know that Kenya's real objective is not "to annihilate the extremist group (al-Shabab)."
Political rhetoric aside, Kenya, like a number of other foreign actors in Somalia, would've been eager to invent al-Shabab had it not already existed. To some, al-Shabab as a manageable threat is strategically convenient. After all, it was Kenya's pretext for 2011 invasion of today's Jubbaland, also for the 2012 integration of KDF into AMISOM, also for the 2017 unilaterally initiated border-altering wall.
Five years after Somalia filed the boundary delimitation dispute with the ICJ and millions of dollars were spent by both sides, no one is sure how the end result might be. The only sure thing is that any attempt to solve this matter militarily will only make the current crisis a catastrophe.
If Kenya decides to go with the military option as some intellectuals have openly been advocating, it is likely to prove both positive and negative:
Positive as it is likely to unite the now divided Somalis to rally against a single common threat. Negative as it would ignite domestic disharmony and, in due course, make Nairobi the epicenter of terrorism and compel foreign investors such as China flee with their fat wallets.