The fate of the world cannot be determined by one country
Welcome to the Caspian Daily, where you will find the 10 most important things you need to know on Caspian Sea Region. We appreciate ideas, reports, news and interesting articles. Send along to Caspian[at]moderndiplomacy.eu or on Twitter: @DGiannakopoulos
1Russia says the fate of the world countries and nations cannot be put in the hands of a country or a limited number of countries seeking to keep their dominance over others, Russian Foreign Minister Sergei Lavrov wrote in an article titled "Lessons of History and New Milestones.The article was published on Sunday in Russia's Rossiyskaya Gazeta daily as well as China's Renmin Ribao newspaper on the occasion of the 70th anniversary of the end of the Second World War in August 1945. In an apparent reference to the interventionist policies of the US and its NATO allies in other countries, the Russian foreign minister said that global developments, including the occupation of Iraq and the conflict in Libya and Ukraine prove the "tragic consequences" of striving to capture and retain global dominance at any cost. "We are resolute opponents of imposing one's will on sovereign countries, including by military means, of unilateral sanctions pressure, and in general of employing the practice of 'double standards'," he wrote. Lavrov said that the "lessons of the Second World War" proved that global woes can only be resolved through collective efforts.
2Turkmenistan, Iran trade to hit USD60b in 10 years. An Iranian official said that the two nations are committed to grow relations in all sectors as its presidents stressed in Iran's Exhibition, therefore the trade between them is set to hit USD60 billion over the next decade. The oil, gas, construction, energy, water and engineering products and services exhibition resulted in Turkmen traders, economic activists and investors becoming acquainted with the capabilities of Iranian companies. The expo, called 'Iran Project', focused on increasing Iran's non-oil exports and paving the way for developing trade, mainly exchanging Turkmenistan's gas with Iranian goods and services.
3Japan has lodged a protest over Russian Prime Minister Dmitry Medvedev's visit to one of four disputed Pacific islands that have strained ties between the two countries since the end of World War II. The decades-old argument over the territory, claimed by both states, could set back Japanese Prime Minister Shinzo Abe's efforts to court resource-rich Russia and keep the door open to dialogue, despite the Ukraine crisis. While on the island, Mr Medvedev said Japan's attitude would not stop more such visits."Our position is simple: we want to be friends with Japan, Japan is our neighbour. We have a good attitude towards Japan, but this shouldn't be linked in any way with the Kuril islands, which are part of the Russian Federation," he said."Therefore, we have made visits, we are visiting and we will make visits to the Kurils." Mr Medvedev emphasised economic development plans for a region potentially rich in oil and gas and invited foreign investors. Russia ordered a quicker build-up of military facilities in the disputed islands in June, following comments by Mr Putin in April that he was ready to discuss the issue, while blaming Japan for a lack of dialogue.
4Despite the forecasts announced by investment group Bank of America Merrill Lynch, Kazakhstani experts say that the probability of a default in Kazakhstan remains low, Tengrinews reports citing business newspaper Kursiv. Last week, the American bank placed Kazakhstan on the ninth place among ten countries with the highest likelihood of sovereign default. Experts in the country acknowledge certain risks exist but contend that a default is not on the horizon.
5Iran and the Republic of Azerbaijan are in talks for the establishment of a joint bank whose branches would conduct financial operations in the two countries, Press TV reports. Speaking in an exclusive interview with Azerbaijan's Trend News Agency, Iran's Minister of Communications and Information Technology Mahmoud Vaezi emphasized that further development of the two countries' banking cooperation is necessary for expansion of trade relations between Tehran and Baku. "Currently, the trade volume between our countries is about USD 500 million…. I think that it's not a very good indicator for the two neighboring countries and peoples so close to each other. Azerbaijan and Iran have set a goal to increase this figure by four times to USD 2 billion," he said.
6The Black Sea Trade and Development Bank is seeking to increase the number of financial intermediaries in Azerbaijan. This was noted in the BSTDB cooperation strategy with Azerbaijan in 2015-2018, published on its website. The bank hopes to find suitable partners for the development of leasing in Azerbaijan."It is an area of great potential in Azerbaijan and the Bank intends to use the leasing product not only for financing capital expenditure of SMEs but also for other companies as an effective financing tool for the promotion of regional trade. Medium-term credit lines opened to leasing companies for trade related purposes will enable them to offer their customers finance for capital expenditures on imports from other countries in the region," the document said.
7Tajik President Emomali Rahmon and his Turkmenistan's President Gurbanguly Berdymukhammedov have discussed relations between their two former Soviet republics in Central Asia. Tajikistan's presidential press service quotes Berdymukhammedov as saying that Tajikistan and Turkmenistan "have common positions on the issues related to peace and stability in the world and in the region."Rahmon said the two countries have a "common position towards the struggle against terrorism, [and] extremism [that] creates a base for developing economic ties." The presidents' concerns about terrorism follow reports in recent months that Taliban fighters have intruded into Turkmenistan and Tajikistan from neighboring Afghanistan.
8Kazakhstan's national gas supply company KazTransGas has signed with China Development Bank Corporation and Bank of China an agreement on a syndicated loan worth US $2.5 billion for the period until 2028. The loan will be used to finance the construction of the Beyneu-Bozoi-Shymkent gas pipeline, the press service of KazTransGas said on August 19. The Beyneu-Bozoi-Shymkent pipeline will deliver natural gas from gas fields in western Kazakhstan to southern parts of the country.
9The Azerbaijan Caspian Shipping CJSC will increase the number of the vessels engaged in cargo transportations in the Black Sea to four.The company said the 'Teymur Ahmadov' dry cargo ship, with an ability to carry a load of 3,000 metric tons, will reach the Black Sea through the internal waters of Russia.Aside from the 'Teymur Ahmadov' ship, the Azerbaijan Caspian Shipping CJSC has the 'Garadagh', 'Natavan' and 'Uzeyir Hajibeyli' vessels in the Black Sea.
10Kazakhstan's currency recovered some of its recent losses against the dollar Monday with a 15 percent rise, even as the country's stock market slumped. The tenge traded at 218.61 to the dollar in the morning session on the Kazakhstan stock exchange, down from 252.47. The tenge had slumped by over 25 percent against the dollar on Thursday when Kazakhstan's government and central bank moved to a free float, abandoning a trading corridor.
World Bank Financing to Help Kazakhstan Unleash Full Potential of its Livestock Industry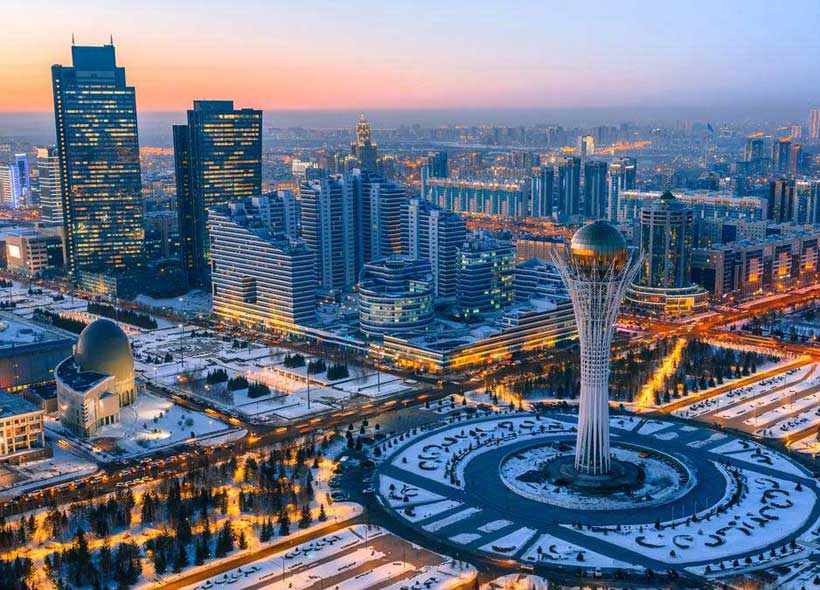 The World Bank Board of Executive Directors approved today a $500 million loan for the Sustainable Livestock Development Program to support the development of environmentally sustainable, inclusive, and competitive beef production in Kazakhstan.
The program financing will support Kazakhstan's state Agro-Industrial Complex Development program in improving veterinary services and animal recording systems, scaling-up a farmer-centric service delivery model, and improving agro-environmental policies for the sector.
Over a period of five years, the program aims to achieve a 10 percent increase in the share of public expenditure for sustainable beef production and processing, and a three-fold increase in the value of beef exports. In addition, around 20,000 small and medium farmers will be connected to export value chains.
"We are very happy to support Kazakhstan in developing its high-value export-oriented beef sector," said Jean-Francois Marteau, World Bank's Country Manager for Kazakhstan. "The country has a huge natural potential and favorable geographic position, which are conducive to export-oriented beef sector development. These can be utilized to benefit Kazakhstan's long-term economic development goals, namely, diversification of exports and improving rural livelihoods. The Program is particularly important in a COVID-19 environment which is affecting employment countrywide."
An export-oriented, high-value beef sector provides an opportunity for Kazakhstan to achieve its national development objectives, by mobilizing significant investments from domestic and foreign agribusiness firms and expansion of production by small and medium farmers.
A potentially competitive expanded resource base and geographical proximity to important consumer markets will also help attract private investment in meat processing, packaging, and logistics companies to Kazakhstan.
The program will promote green growth and sustainability policies aimed at promoting climate-smart practices for beef cattle production, reducing greenhouse gas emissions and improving the overall agri-environmental outcomes of the government's beef sector support programs.
The five-year (2021-2025) implementation of the Sustainable Livestock Development Program for Results will be financed through a $500 million IBRD loan, which will be disbursed on the basis of Program-for-Results (PforR) – a financing instrument that links the disbursement of funds directly to the achievement of specific program results.
Turkey's Rail Connectivity and Logistics will Improve with World Bank Financing
The World Bank's Board of Executive Directors today approved a loan in the amount of EUR 314.5 million ($350 million equivalent) for the Turkey Rail Logistics Improvement Project. The project aims to reduce transport costs in selected rail freight corridors and to strengthen institutional capacity at the Turkish Ministry of Transport and Infrastructure (MoTI) to deliver rail freight connectivity and manage rail-enabled logistics centers.
The project will support delivery of last-mile rail and multimodal connectivity infrastructure at well-prioritized nodes of Turkey's national railway network. These interventions will help revitalize the transport and logistics sector, and by extension, contribute to the sustainability of the cargo owners operating supply-chains in the project's target corridors in the aftermath of the COVID-19 pandemic.
"Despite having economic geography and commodity specialization characteristics that are in-principle favorable to the use of rail freight, rail accounts for only 4% of Turkey's transported tonnage, leaving a large share of freight to be moved by road. This leaves significant economic value on the table in terms of avoidable logistics costs and environmental externalities," says Auguste Kouame, World Bank Country Director for Turkey. "The project's investments will contribute towards more fully realizing rail freight's potential in Turkey."
The project will be implemented by the Ministry of Transport and Infrastructure's (MoTI), and has three components:
Component 1 includes construction of railway branch lines and multimodal connections at priority network nodes, including Filyos Port, Çukurova Region Industrial Zones, Iskenderun Bay Maritime Ports, and at additional priority sites to be selected during implementation;
Component 2 includes feasibility studies, detailed engineering designs, environmental and social documentation, and construction supervision for rail last-mile connectivity infrastructure at additional freight nodes;
Component 3 focuses on Phase 2 COVID-19 response support, institutional strengthening, capacity building, and project implementation support, including technical assistance on uniformization of rail technical standards across the national rail network, support in preparation of a strategy document for rail freight sector performance improvement, and support to Turkish State Railways through development of an operational and management model for rail-enabled logistics centers.
"Strengthened management and decision-making capacity at MoTI to promote multimodality, expand the use of rail freight, and improve the quality of rail freight services nationally will be the other benefits," remarked Murad Gürmeriç and Luis Blancas, Task Team Leaders of the Project. "The project is expected to reduce transport costs, reduce emissions of greenhouse gases (GHGs) and local pollutants, and increased share of rail in the freight transport task of the corridors targeted by the project."
The project is aligned with Turkey's Country Partnership Framework (CPF) for FY18-FY21, which focuses on the three strategic objectives of growth, inclusion, and sustainability.The project will contribute to the growth focus area which has the objective of enhancing the competitiveness of selected industries. The project is also aligned with the WBG approach to supporting client countries in mitigating the impact of COVID-19 on their economies, firms and workers.
The impact assessment envisioned in Component 3 of this project will help mitigate the impacts of COVID-19 by supporting MoTI in diagnosing the medium- and long-term impacts of COVID-19 on multi-modal logistics of both the demand and supply sides, and helping design public, public-private, and/or private interventions – including interventions aimed at tackling behavioral and occupational aspects of risk prevention.
Second phase of the Nurek Hydropower Rehabilitation Project in Tajikistan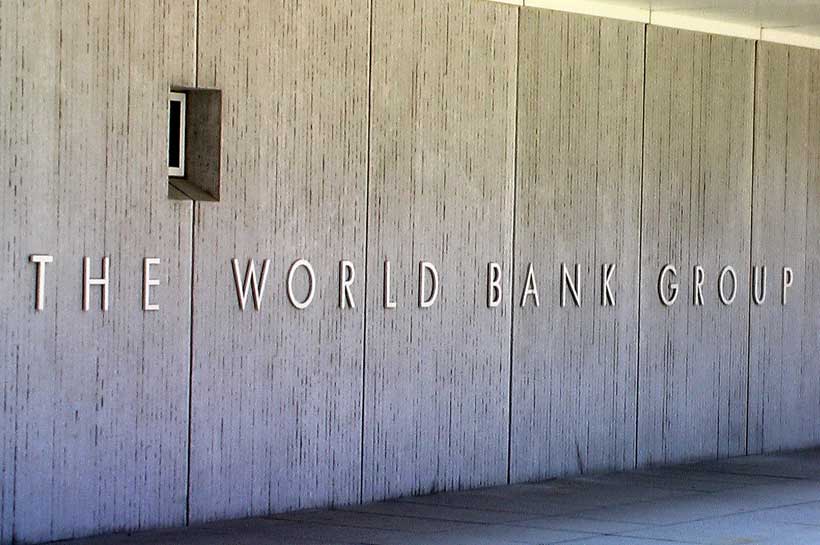 The World Bank's Board of Executive Directors approved additional grant financing of $50 million from the International Development Association (IDA) for the second phase of the Nurek Hydropower Rehabilitation Project in Tajikistan. The Nurek Hydropower Plant (HPP) is the most important asset of Tajikistan's energy system.
"The restoration of the generation capacity of the Nurek HPP is essential for ensuring energy security for the people of Tajikistan," said Jan-Peter Olters, World Bank Country Manager in Tajikistan. "Especially in these difficult times, the combination of inherent climate benefits from this renewable source of energy and the ability to support job creation and incomes for the local population, including by their engagement in this large-scale rehabilitation process, makes this a critical investment for a fast and sustainable post-crisis recovery."
The Nurek HPP, with an installed capacity of over 3,000 megawatts, generates about 50 percent of total annual energy demanded in Tajikistan. Operational at currently about three-quarter of its installed generation capacity, the HPP is undergoing its first major rehabilitation since its commissioning in 1972. Once completed, the rehabilitation will allow the Nurek HPP to increase electricity generation by about 300 million kWh, supporting the Government's efforts to ensure that energy demand can be met even during the cold winter months.
At the same time, during summer, Tajikistan would be in a position to expand electricity exports from its hydro resources, including through the CASA-1000 transmission line and upon synchronization of the country's electricity network with Central Asian Power System (CAPS). This would generate much-needed additional revenues for the sustainability of the power sector, thereby reducing pressures on the pace of tariff adjustments.
The first phase of the Nurek Hydropower Rehabilitation Project, financed by the World Bank ($225.7 million), the Asian Infrastructure Investment Bank ($60 million) and the Eurasian Development Bank ($40 million), was launched in March 2019. It has focused on rehabilitating three of the nine generating units, replacing and refurbishing hydromechanical equipment and the key infrastructural components of the power plant, replacing six auto-transformers that are used to evacuate the generated electricity, and enhancing dam safety with a special focus on protection against seismic hazards and floods.
Through a separate project, the World Bank is supporting Government's efforts in strengthening the institutional capacity and financial viability of the open joint stock holding company Barqi Tojik (BT).
The project's second phase will finance the rehabilitation of the remaining six generating units, the Nurek bridge, the powerhouse, and other key buildings, while strengthening the HPP's capacity to operate and maintain the power plant.
Capacity building will be provided to Nurek HPP and BT to enhance dam safety monitoring and the operation and management of hydro facilities. With a total cost of $192 million for the project's second phase, the Government of Tajikistan is currently finalizing its discussions with other development partners to secure the required additional resources.
Given Tajikistan's long history of power outages, particularly during the cold winter months, the climate co-benefits, and the socio-economic development impact of using available hydro resources effectively, Tajikistan's energy sector has been a priority area of engagement for the World Bank. Its current energy-related investments exceed $530 million.
These investments aim at supporting the sector's sustainability, eliminating seasonal energy rationing, ensuring an affordable and stable electricity supply to families and businesses and much needed revenues from increased export of clean, non-fossil energy resources.
The World Bank Group's active portfolio in Tajikistan includes 21 projects, totaling US$938 million that aim at helping Tajikistan to take advantage of emerging regional opportunities, transform its economy and improve the livelihoods of its citizens. Since 1996, the World Bank has provided US$1.9 billion in grants, highly concessional IDA credits, and trust fund resources.