The fate of the world cannot be determined by one country
Welcome to the Caspian Daily, where you will find the 10 most important things you need to know on Caspian Sea Region. We appreciate ideas, reports, news and interesting articles. Send along to Caspian[at]moderndiplomacy.eu or on Twitter: @DGiannakopoulos
1Russia says the fate of the world countries and nations cannot be put in the hands of a country or a limited number of countries seeking to keep their dominance over others, Russian Foreign Minister Sergei Lavrov wrote in an article titled "Lessons of History and New Milestones.The article was published on Sunday in Russia's Rossiyskaya Gazeta daily as well as China's Renmin Ribao newspaper on the occasion of the 70th anniversary of the end of the Second World War in August 1945. In an apparent reference to the interventionist policies of the US and its NATO allies in other countries, the Russian foreign minister said that global developments, including the occupation of Iraq and the conflict in Libya and Ukraine prove the "tragic consequences" of striving to capture and retain global dominance at any cost. "We are resolute opponents of imposing one's will on sovereign countries, including by military means, of unilateral sanctions pressure, and in general of employing the practice of 'double standards'," he wrote. Lavrov said that the "lessons of the Second World War" proved that global woes can only be resolved through collective efforts.
2Turkmenistan, Iran trade to hit USD60b in 10 years. An Iranian official said that the two nations are committed to grow relations in all sectors as its presidents stressed in Iran's Exhibition, therefore the trade between them is set to hit USD60 billion over the next decade. The oil, gas, construction, energy, water and engineering products and services exhibition resulted in Turkmen traders, economic activists and investors becoming acquainted with the capabilities of Iranian companies. The expo, called 'Iran Project', focused on increasing Iran's non-oil exports and paving the way for developing trade, mainly exchanging Turkmenistan's gas with Iranian goods and services.
3Japan has lodged a protest over Russian Prime Minister Dmitry Medvedev's visit to one of four disputed Pacific islands that have strained ties between the two countries since the end of World War II. The decades-old argument over the territory, claimed by both states, could set back Japanese Prime Minister Shinzo Abe's efforts to court resource-rich Russia and keep the door open to dialogue, despite the Ukraine crisis. While on the island, Mr Medvedev said Japan's attitude would not stop more such visits."Our position is simple: we want to be friends with Japan, Japan is our neighbour. We have a good attitude towards Japan, but this shouldn't be linked in any way with the Kuril islands, which are part of the Russian Federation," he said."Therefore, we have made visits, we are visiting and we will make visits to the Kurils." Mr Medvedev emphasised economic development plans for a region potentially rich in oil and gas and invited foreign investors. Russia ordered a quicker build-up of military facilities in the disputed islands in June, following comments by Mr Putin in April that he was ready to discuss the issue, while blaming Japan for a lack of dialogue.
4Despite the forecasts announced by investment group Bank of America Merrill Lynch, Kazakhstani experts say that the probability of a default in Kazakhstan remains low, Tengrinews reports citing business newspaper Kursiv. Last week, the American bank placed Kazakhstan on the ninth place among ten countries with the highest likelihood of sovereign default. Experts in the country acknowledge certain risks exist but contend that a default is not on the horizon.
5Iran and the Republic of Azerbaijan are in talks for the establishment of a joint bank whose branches would conduct financial operations in the two countries, Press TV reports. Speaking in an exclusive interview with Azerbaijan's Trend News Agency, Iran's Minister of Communications and Information Technology Mahmoud Vaezi emphasized that further development of the two countries' banking cooperation is necessary for expansion of trade relations between Tehran and Baku. "Currently, the trade volume between our countries is about USD 500 million…. I think that it's not a very good indicator for the two neighboring countries and peoples so close to each other. Azerbaijan and Iran have set a goal to increase this figure by four times to USD 2 billion," he said.
6The Black Sea Trade and Development Bank is seeking to increase the number of financial intermediaries in Azerbaijan. This was noted in the BSTDB cooperation strategy with Azerbaijan in 2015-2018, published on its website. The bank hopes to find suitable partners for the development of leasing in Azerbaijan."It is an area of great potential in Azerbaijan and the Bank intends to use the leasing product not only for financing capital expenditure of SMEs but also for other companies as an effective financing tool for the promotion of regional trade. Medium-term credit lines opened to leasing companies for trade related purposes will enable them to offer their customers finance for capital expenditures on imports from other countries in the region," the document said.
7Tajik President Emomali Rahmon and his Turkmenistan's President Gurbanguly Berdymukhammedov have discussed relations between their two former Soviet republics in Central Asia. Tajikistan's presidential press service quotes Berdymukhammedov as saying that Tajikistan and Turkmenistan "have common positions on the issues related to peace and stability in the world and in the region."Rahmon said the two countries have a "common position towards the struggle against terrorism, [and] extremism [that] creates a base for developing economic ties." The presidents' concerns about terrorism follow reports in recent months that Taliban fighters have intruded into Turkmenistan and Tajikistan from neighboring Afghanistan.
8Kazakhstan's national gas supply company KazTransGas has signed with China Development Bank Corporation and Bank of China an agreement on a syndicated loan worth US $2.5 billion for the period until 2028. The loan will be used to finance the construction of the Beyneu-Bozoi-Shymkent gas pipeline, the press service of KazTransGas said on August 19. The Beyneu-Bozoi-Shymkent pipeline will deliver natural gas from gas fields in western Kazakhstan to southern parts of the country.
9The Azerbaijan Caspian Shipping CJSC will increase the number of the vessels engaged in cargo transportations in the Black Sea to four.The company said the 'Teymur Ahmadov' dry cargo ship, with an ability to carry a load of 3,000 metric tons, will reach the Black Sea through the internal waters of Russia.Aside from the 'Teymur Ahmadov' ship, the Azerbaijan Caspian Shipping CJSC has the 'Garadagh', 'Natavan' and 'Uzeyir Hajibeyli' vessels in the Black Sea.
10Kazakhstan's currency recovered some of its recent losses against the dollar Monday with a 15 percent rise, even as the country's stock market slumped. The tenge traded at 218.61 to the dollar in the morning session on the Kazakhstan stock exchange, down from 252.47. The tenge had slumped by over 25 percent against the dollar on Thursday when Kazakhstan's government and central bank moved to a free float, abandoning a trading corridor.
Youth Calls for Action to Build the Workforce of the Future
Over 400 youth representatives from Asia and the Pacific launched the Incheon Youth Declaration on the Future of Work, which calls upon the international community to invest in more inclusive, large-scale, and market-relevant solutions for youth employment and entrepreneurship.
The declaration, launched during the 6th Asian Youth Forum (AYF6) and coinciding with the celebration of the International Youth Day on 12 August, reflects the shared vision, commitments, and calls to action of the youth to inform future policy strategies and project initiatives to promote decent work. AYF6, with the theme "Building the workforce of the future," was organized by the Asian Development Bank (ADB), Incheon Metropolitan City, Incheon Tourism Organization, Plan International, and AIESEC.
"We at ADB commit to continue investing in youth through our operations, including through our work in education, and in many other sectors we are supporting. We appreciate that the declaration today covers various issues including partnerships, entrepreneurship, as well as environment," said Special Senior Advisor to the ADB President Mr. Ayumi Konishi, who also emphasized that the declaration will help guide ADB in advancing efforts to invest in education and empowering youth as key development partners in the region.
"Incheon will further boost its efforts to support youth employment and startups through various policies, such as the establishment of youth policy organization, cluster for startup incubators, funds, and forum for startups," said Vice Mayor of Incheon Metropolitan City Mr. Jong Sik Heo. Acting President of the Incheon Tourism Organization Mr. Yong Sik Lee also attended the event.
The declaration highlights several key issues affecting youth employment and the future of work and what several stakeholders including governments, private sector, civil society, multilateral institutions, academe, and the youth themselves can do to address them. These issues include ensuring decent work and inclusion; transitioning from education and training to work; fostering youth entrepreneurship; and preparing for jobs of the future.
Youth delegates from 20 developing member countries of ADB have expressed their commitment in carrying out the efforts outlined in the declaration. Ms. Priscilla Caluag, a delegate from the Philippines, shared that the Asian Youth Forum has given her and other young people from the region a unique opportunity to act in ways beyond their own personal interests but ultimately for the betterment of society.
Are Real Estate CEOs missing out on the technology opportunity?
In its 21st annual survey of CEOs from around the world PwC found that technology does not top the agenda for real estate CEOs either as a threat or an opportunity.
Only 17% of real estate CEOs cite cyber threats as a danger to their growth prospects, compared with 40% of all CEOs who took part in the survey.  While even fewer, only 10% of real estate CEOs, view the speed of technological change as a threat to their organisations compared with 38% of all CEOs.
Looking at opportunities only 20% of real estate CEOs said they clearly understood how robotics and artificial intelligence can improve customer services compared with 47% of all CEOs.
Real estate also appears to be a bit behind the curve when it comes to future talent with  just 43% of real estate CEOs rethinking their human resources function to attract digital talent compared with 60% of CEOs overall.
"For most of its history, the capital-intensive real estate industry has had good reason to be slow moving and conservative. But times are changing.  Technology, urbanisation and social changes are transforming how we live, work and play and therefore how we use real estate, meaning business leaders need to be bold and innovative if they will continue to succeed", said Craig Hughes, global real estate leader, PwC.
"Our survey results suggest that real estate CEOs have some way to go if they are to meet digital disruption head on and reap the benefits.  In our view, this process should start through building a more diverse group of talent, including data scientists and behavioural experts, to work alongside their existing talent and build the real estate champions of tomorrow."
Uzbekistan develops forest monitoring system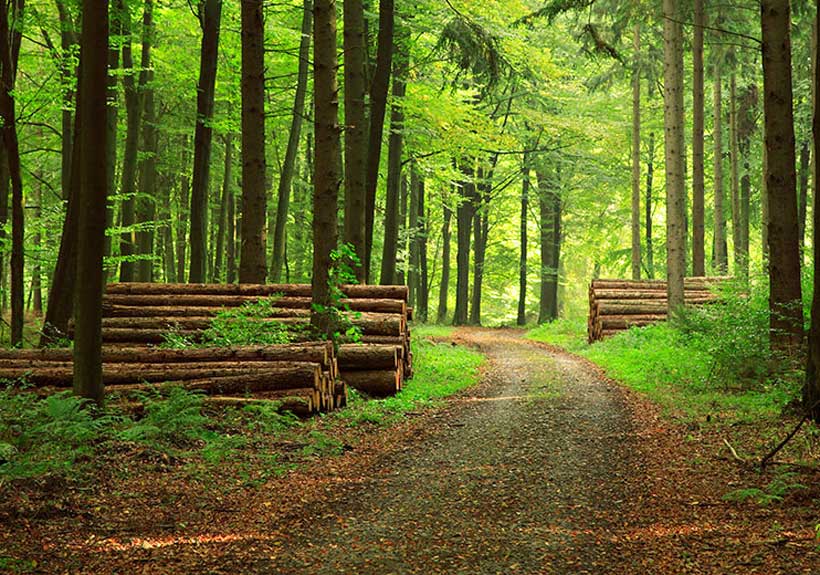 Uzbekistan took another step towards monitoring sustainable forest management in support of the Sustainable Development Goals.
On 8-10 August 2018, more than 30 forestry experts from Uzbekistan, Turkey and the Russian Federation met in Tashkent, Uzbekistan, to review a draft set of criteria and indicators for sustainable forest management developed over the past years.
National forest monitoring systems and assessments are designed to provide reliable information on how forests are managed and used, thus helping to improve national forest policy development, planning and sustainable management.
This was a priority noted by President Shavkat Mirziyoyev during a 2017 address to Parliament. There, he pointed out a need to develop criteria for assessing the effectiveness of state bodies in Uzbekistan.
"Based on this message of the President, the State Committee of Forestry in Uzbekistan is developing this specific criteria and indicator set for sustainable forest management," said Mr. Abduvokhid Zakhadullaev, representative of the committee, at this UNECE/FAO workshop.
The workshop was organized by the UNECE/FAO Forestry and Timber Section  in cooperation with the State Committee of Forestry of the Republic of Uzbekistan and is part of a 3-year United Nations Development Account project designed to support Armenia, Georgia, Kazakhstan, Kyrgyzstan, and Uzbekistan in the development of accountability systems for sustainable forest management.
The UNECE/FAO project has helped to bring sustainable forest management to the political agenda in Uzbekistan. "Having a functional forest reporting system will not only be beneficial for national forest monitoring", said Mr. Ekrem Yazici, Deputy Chief of the Forestry and Timber Section, "it will also enable Uzbekistan to progress on the Sustainable Development Goals and the Global Forest Resources Assessment".
Fourteen criteria are listed in the plan for sustainable forest management in Uzbekistan, covering such issues as forest policy, forest resources, desertification, legal and institutional matters, forest certification and ecotourism.
Moreover, in support of the Bonn Challenge, Uzbekistan has joined the regional effort of the Caucasus and Central Asia to restore 2.5 million hectares of degraded land by 2030. This is another example of the rapid pace with which Uzbekistan is moving forward to address forest-related challenges, bearing in mind that the State Committee of Forestry was established only in 2017.