The fate of the world cannot be determined by one country
Welcome to the Caspian Daily, where you will find the 10 most important things you need to know on Caspian Sea Region. We appreciate ideas, reports, news and interesting articles. Send along to Caspian[at]moderndiplomacy.eu or on Twitter: @DGiannakopoulos
1Russia says the fate of the world countries and nations cannot be put in the hands of a country or a limited number of countries seeking to keep their dominance over others, Russian Foreign Minister Sergei Lavrov wrote in an article titled "Lessons of History and New Milestones.The article was published on Sunday in Russia's Rossiyskaya Gazeta daily as well as China's Renmin Ribao newspaper on the occasion of the 70th anniversary of the end of the Second World War in August 1945. In an apparent reference to the interventionist policies of the US and its NATO allies in other countries, the Russian foreign minister said that global developments, including the occupation of Iraq and the conflict in Libya and Ukraine prove the "tragic consequences" of striving to capture and retain global dominance at any cost. "We are resolute opponents of imposing one's will on sovereign countries, including by military means, of unilateral sanctions pressure, and in general of employing the practice of 'double standards'," he wrote. Lavrov said that the "lessons of the Second World War" proved that global woes can only be resolved through collective efforts.
2Turkmenistan, Iran trade to hit USD60b in 10 years. An Iranian official said that the two nations are committed to grow relations in all sectors as its presidents stressed in Iran's Exhibition, therefore the trade between them is set to hit USD60 billion over the next decade. The oil, gas, construction, energy, water and engineering products and services exhibition resulted in Turkmen traders, economic activists and investors becoming acquainted with the capabilities of Iranian companies. The expo, called 'Iran Project', focused on increasing Iran's non-oil exports and paving the way for developing trade, mainly exchanging Turkmenistan's gas with Iranian goods and services.
3Japan has lodged a protest over Russian Prime Minister Dmitry Medvedev's visit to one of four disputed Pacific islands that have strained ties between the two countries since the end of World War II. The decades-old argument over the territory, claimed by both states, could set back Japanese Prime Minister Shinzo Abe's efforts to court resource-rich Russia and keep the door open to dialogue, despite the Ukraine crisis. While on the island, Mr Medvedev said Japan's attitude would not stop more such visits."Our position is simple: we want to be friends with Japan, Japan is our neighbour. We have a good attitude towards Japan, but this shouldn't be linked in any way with the Kuril islands, which are part of the Russian Federation," he said."Therefore, we have made visits, we are visiting and we will make visits to the Kurils." Mr Medvedev emphasised economic development plans for a region potentially rich in oil and gas and invited foreign investors. Russia ordered a quicker build-up of military facilities in the disputed islands in June, following comments by Mr Putin in April that he was ready to discuss the issue, while blaming Japan for a lack of dialogue.
4Despite the forecasts announced by investment group Bank of America Merrill Lynch, Kazakhstani experts say that the probability of a default in Kazakhstan remains low, Tengrinews reports citing business newspaper Kursiv. Last week, the American bank placed Kazakhstan on the ninth place among ten countries with the highest likelihood of sovereign default. Experts in the country acknowledge certain risks exist but contend that a default is not on the horizon.
5Iran and the Republic of Azerbaijan are in talks for the establishment of a joint bank whose branches would conduct financial operations in the two countries, Press TV reports. Speaking in an exclusive interview with Azerbaijan's Trend News Agency, Iran's Minister of Communications and Information Technology Mahmoud Vaezi emphasized that further development of the two countries' banking cooperation is necessary for expansion of trade relations between Tehran and Baku. "Currently, the trade volume between our countries is about USD 500 million…. I think that it's not a very good indicator for the two neighboring countries and peoples so close to each other. Azerbaijan and Iran have set a goal to increase this figure by four times to USD 2 billion," he said.
6The Black Sea Trade and Development Bank is seeking to increase the number of financial intermediaries in Azerbaijan. This was noted in the BSTDB cooperation strategy with Azerbaijan in 2015-2018, published on its website. The bank hopes to find suitable partners for the development of leasing in Azerbaijan."It is an area of great potential in Azerbaijan and the Bank intends to use the leasing product not only for financing capital expenditure of SMEs but also for other companies as an effective financing tool for the promotion of regional trade. Medium-term credit lines opened to leasing companies for trade related purposes will enable them to offer their customers finance for capital expenditures on imports from other countries in the region," the document said.
7Tajik President Emomali Rahmon and his Turkmenistan's President Gurbanguly Berdymukhammedov have discussed relations between their two former Soviet republics in Central Asia. Tajikistan's presidential press service quotes Berdymukhammedov as saying that Tajikistan and Turkmenistan "have common positions on the issues related to peace and stability in the world and in the region."Rahmon said the two countries have a "common position towards the struggle against terrorism, [and] extremism [that] creates a base for developing economic ties." The presidents' concerns about terrorism follow reports in recent months that Taliban fighters have intruded into Turkmenistan and Tajikistan from neighboring Afghanistan.
8Kazakhstan's national gas supply company KazTransGas has signed with China Development Bank Corporation and Bank of China an agreement on a syndicated loan worth US $2.5 billion for the period until 2028. The loan will be used to finance the construction of the Beyneu-Bozoi-Shymkent gas pipeline, the press service of KazTransGas said on August 19. The Beyneu-Bozoi-Shymkent pipeline will deliver natural gas from gas fields in western Kazakhstan to southern parts of the country.
9The Azerbaijan Caspian Shipping CJSC will increase the number of the vessels engaged in cargo transportations in the Black Sea to four.The company said the 'Teymur Ahmadov' dry cargo ship, with an ability to carry a load of 3,000 metric tons, will reach the Black Sea through the internal waters of Russia.Aside from the 'Teymur Ahmadov' ship, the Azerbaijan Caspian Shipping CJSC has the 'Garadagh', 'Natavan' and 'Uzeyir Hajibeyli' vessels in the Black Sea.
10Kazakhstan's currency recovered some of its recent losses against the dollar Monday with a 15 percent rise, even as the country's stock market slumped. The tenge traded at 218.61 to the dollar in the morning session on the Kazakhstan stock exchange, down from 252.47. The tenge had slumped by over 25 percent against the dollar on Thursday when Kazakhstan's government and central bank moved to a free float, abandoning a trading corridor.
China-Eurasia Council condemns aggression of Azerbaijan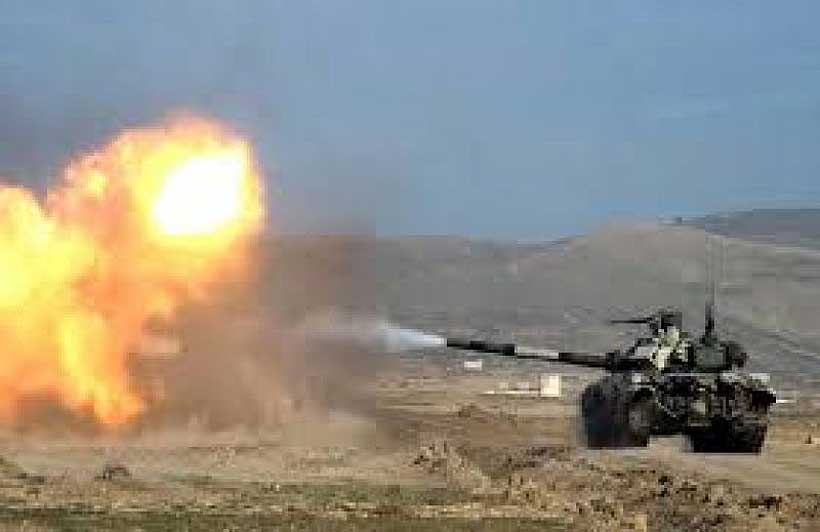 China-Eurasia Council for Political and Strategic Research strongly condemns Azerbaijani aggression which Baku started on July 12, 2020. Azerbaijani Ministry of Defense is a threat for the entire World as it is speaking about its aims to strike Metsamor Nuclear Plant, which is located in Armenia. Baku must understand that this is a crime against humanity, and it is equal to nuclear strike.The destruction of Metsamor Nuclear plant will be a disaster not only for Armenia, but also for Iran, Georgia and Azerbaijan, it will harm World's environment and stand a real problem for several generations of the World. It is worth mentioning, that this time Baku attacked the Northern borders of Armenia, which are sovereign territory of the Republic of Armenia according to International law. Azerbaijan violated the principle of territorial integrity of a sovereign state, which is one of the important pillars of International law.
China-Eurasia Council for Political and Strategic Research condemns Azerbaijan for using force against civilian population of Armenia and calls for peaceful negotiations. Baku must show solidarity and join global ceasefire initiated by the UN secretary general Antonio Guterres and must not try to escalate the situation on the border to deflect public attention from the situation concerning the outbreak of Covid-19 in Azerbaijan. We call official Baku to take care of Azerbaijani people in the hard times of Coronavirus and not send its soldiers to real death. Being multinational Council, for us It's terrible to hear about lossfrom both sides and we express our sincere condolences. Hopefully peace will come to South Caucasus, which is an important crossroad in Eurasian mainland and it can stand a very important link for Belt and Road Initiative, if all problems solved in a peaceful way.
Condemnation Of Armenian Aggression By Friends Of Azerbaijan (FoA)
Friends of Azerbaijan (FoA) strongly condemns the coward act of Armenians aggression in the Tovuz district of Azerbaijan that is a sheer violation of international borders and law. The act is an attempt of Armenia to drive global attention from the peaceful dialogue and negotiation process on Nagorno Karabakh.
In an online meeting of the delegates of the Friends of Azerbaijan (FoA), a joint declaration of condemnation has been issued by the honorable members of Friends of Azerbaijan (FoA).
According to this declaration, Armenian aggression can jeopardize the whole South Caucasus region. The incident on July 12, 2020, is being considered as a direct attack on Azerbaijan and the repercussions of this incident can result in massive catastrophe in the entire region.

The delegates of Friends of Azerbaijan (FoA) stressed the global powers to come forward and take serious action on Armenian intervention by violating the international border of Azerbaijan. The act of Armenia is an open challenge to the sovereignty of Azerbaijan.
Malik Ayub Sumbal founder of Friends of Azerbaijan (FoA) termed that Armenia is losing its legal and moral position on Nagorno Karabakh and there is mounting pressure on Armenia by the international community for the peaceful solution of Nagorno Karabakh according to the UN Resolutions. At this time to get rid of such kind of diplomatic moves, Armenia has launched another major front in Tovuz.
When the whole world is busy against the Covid19 Armenian Prime Minister has chosen a very dangerous path that can take the whole region into war and bloodshed.
Friends of Azerbijan (FoA) is firmly standing with shoulder by shoulder to the people of Azerbaijan and martyr's families at this hour.
Kyrgyz Republic to Enhance Quality of Education with World Bank Financing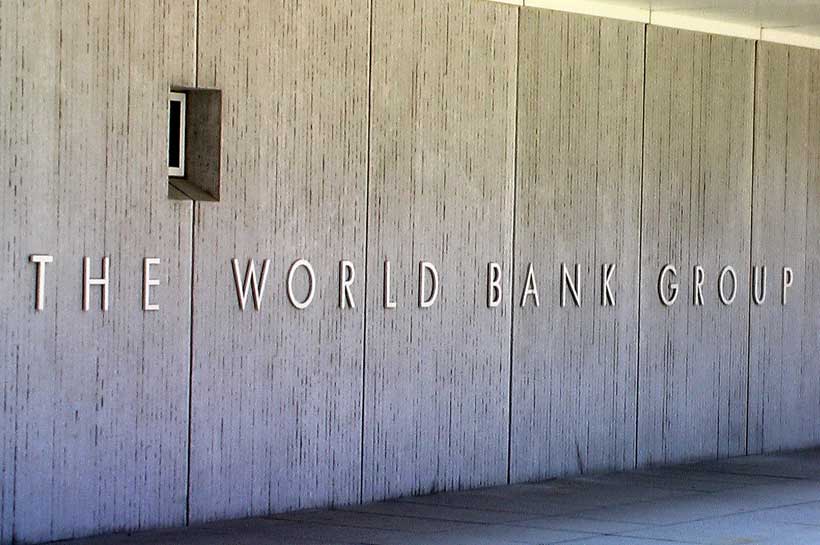 The Kyrgyz Republic will receive World Bank financing for the Learning for the Future Project in the amount of $50 million, on highly concessional terms. $25 million is allocated in the form of a grant, which requires no repayment, while the other $25 million is credit with a 0.75% interest rate, with repayments eased over 38 years, and a six-year grace period.
"The Learning for the Future Project aims to help raise the Kyrgyz Republic's human capital through enhancing school readiness and teacher effectiveness," says Bolormaa Amgaabazar, World Bank Country Manager for the Kyrgyz Republic. "The project puts special emphasis on distance and online learning, increasing digital literacy and building teacher capacity for best teaching-learning practice. Such support will help the country's education system better respond to learning from home during the current school closures and recovery period from the COVID-19 pandemic. In the long run, this approach will help better prepare children for learning and adapting to a fast-changing future economy."
The project has four main areas of support: expanding school readiness for underserved children; increasing effectiveness in teaching practice; enhancing technology-enabled support for learning; and enhancing measurement of learning. In the coming five years, the project will specifically help:
Establish 500 fully equipped community-based kindergartens in rehabilitated premises, thus enabling a successful transition to school for 20,000 children aged 3-5 years, in poor communities countrywide;
Build teacher competencies for more effective teaching of reading, mathematics and sciences in primary and secondary schools, through training in effective pedagogy and assessment, provision of digital learning content, resources and materials in 1,200 schools (53 percent of the total number of schools in the country);
Provide digital literacy training for 36,000 teachers to enhance their capacities to use digital technologies for professional development and effective teaching;
Equip 1,200 schools with an IT platform to support technology-enabled teaching and learning. The Republican Institute of In-Service Teacher Training will assist in developing digital content for teaching and learning;
Introduce a new criteria-based assessment instrument and methodology, develop and introduce standardized tests aligned with new learning standards, conduct the National Learning Assessment in 2023 for grades 4 and 8, and participate in the Program for International Student Assessment (PISA) 2024.
The project will be implemented by the Ministry of Education and Science of the Kyrgyz Republic during 2020-2025, using its existing institutional structures and in compliance with relevant World Bank procedures and standards.
The project supports the World Bank's 2019-2022 Country Partnership Framework for the Kyrgyz Republic and is closely aligned with the National Education Sector Strategy-2040 of the Ministry of Education and Science, which is now under development. The project was approved by the World Bank's Board of Executive Directors on March 31, 2020 and was ratified by the Parliament of the Kyrgyz Republic on June 11, 2020.