So, what if Iran does get nuclear weapons?
Welcome to the Caspian Daily, where you will find the 10 most important things you need to know on Caspian Sea Region. We appreciate ideas, reports, news and interesting articles. Send along to Caspian[at]moderndiplomacy.eu or on Twitter: @DGiannakopoulos
1Many states — including Britain, France and North Korea — have used nuclear weapons to permit greater independence from their senior allies. Indeed, fear of that independence has frequently driven the United States' surprisingly vigorous efforts to prevent even its allies from acquiring nuclear weapons, as several scholars have documented. To the extent that Iran's senior allies — Russia and China — now constrain Iranian behavior, we might expect Iran to behave more independently upon acquiring nuclear weapons. But Russia and China are (at best) loose allies of Iran, so this effect is likely to be limited. Mark S. Bell for The Washington Post
2Former US secretary of state Henry Kissinger has urged the United States to treat Russia as a "great power" and stop making efforts to break it."Breaking Russia has become an objective [for US officials] the long-range purpose should be to integrate it," the 92-year-old said during an interview with The National Interest published on Wednesday."If we treat Russia seriously as a great power, we need at an early stage to determine whether their concerns can be reconciled with our necessities," he told the policy magazine.In his interview, Kissinger accused the American and European governments for failing to recognize the historical context in which the confrontation between Russia and Ukraine started."The relationship between Ukraine and Russia will always have a special character in the Russian mind," he said."It can never be limited to a relationship of two traditional sovereign states, not from the Russian point of view, maybe not even from Ukraine's. So, what happens in Ukraine cannot be put into a simple formula of applying principles that worked in Western Europe," the veteran diplomat added.
3The Asian Development Bank (ADB) has approved a $1 billion loan to help Kazakhstan continue government programs to strengthen the economy in the face of recent challenges."This loan from ADB's Countercyclical Support Facility will give the country the fiscal leeway it needs to mitigate the unanticipated and significant negative impacts of the steep decline in world oil prices and the economic slowdown of the neighboring countries," said Lotte Schou-Zibell, Principal Economist in the Central and West Asia Department.
4Iran will cooperate with Azerbaijan on gas transportation to Europe through the Southern Gas Corridor, Mahmoud Vaezi told Trend on August 20.The Iranian Information and Communications Technology Minister, said that his country plans to export gas not only to Asian markets, but to Europe as well."Transportation through Azerbaijan is one of the routes of bringing Iranian gas to Europe," Vaezi noted. The Southern Gas Corridor is a priority energy project for the EU. It envisages the transit of gas from the Caspian Sea region to European countries through Georgia and Turkey.
5Azerbaijan: Back in the USSR? The conviction of two prominent dissidents conjures up the Soviet past. Political prisoners are nothing new in today's Azerbaijan, run by Ilham Aliev, its authoritarian president. But the Yunuses' case is especially egregious. They are veterans of the Soviet dissident movement and still the country's most prominent civil-rights activists. In the early 1980s they worked for a samizdat newspaper, Express Chronicle. In the late 1980s Mrs Yunus was at the forefront of Mikhail Gorbachev's perestroika reforms, which held out the promise of a free and dignified life. When Soviet tanks rolled into Baku in 1990 in a desperate attempt to stop the crumbling of the empire, she led a national independence movement. [The Economist]
6The Delegation of Azerbaijan to the OSCE rejects the allegations made by the US, EU, Canada and Norway with respect to the situation with human rights in Azerbaijan and find such statement as undermining bilateral relations with these countries, said the statement of the Delegation of Azerbaijan at the 1064th Special meeting of the OSCE Permanent Council on August 19. "Azerbaijan condemns the attempts to deliberately politicize and misinterpret ongoing legal cases against some individuals in our country," said the statement. "Azerbaijan calls on US, EU, its member states, EU officials and institutions concerned, Canada and Norway to respect the decisions of justice system in Azerbaijan and to refrain from interfering into ongoing legal cases. We consider the references made in the statements to some anonymous international monitor's observations in courts as seriously flawed and designed with a view to exert pressure on administration of justice."Every person in Azerbaijan is equal before the law and bears equal responsibility for his or her deeds, according to the statement.
7U.N. human rights experts have criticized a court in Azerbaijan for what they say were "politically motivated" convictions of a prominent rights defender and her husband.A court in Baku on Aug. 13 sentenced Leyla Yunus to 8½ years in prison on charges of fraud, tax evasion and illegal business activities. Her husband Arif Yunus was given a 7-year sentence for fraud.Six experts linked to the U.N.'s Human Rights Council in Geneva said in a statement Thursday that the convictions were a sign of "the continuing repression of independent civil society in Azerbaijan."The Yunuses both pleaded not guilty during the trial. They have suffered serious health problems in custody since their arrest a year ago, and the experts urged Azerbaijan authorities to provide proper medical care. [The Associated Press]
8China Petroleum & Chemical Corp. completed the purchase of a 50 percent stake in a Kazakh oil producer from Lukoil PJSC for $1.09 billion, gaining full control of a venture with stakes in five oil and gas fields.The sale of Caspian Investments Resources Ltd. received the required permits from the state authorities of the Kazakhstan in late July, Lukoil said in a statement Thursday. The deal concluded after more than a year of talks and the price is less than the $1.2 billion agreed on in April 2014.
9Is A Slow Putsch Against Putin Under Way? A quarter century after the fall of the USSR, Kremlinologists sense a putsch in the air, despite Vladimir Putin's overwhelming approval ratings. The tea leaves say that the Kremlin elite, dubbed by some as Politburo 2.0, is currently deciding whether Putin should go before he makes a bad situation worse. The founder of the respected daily Kommersant predicts that a dramatic change is about to take place and advises Russians who have the means to leave the country for a month or so and take their children with them. Paul Roderick Gregory for Forbes.
10Is Turkmenistan Opening Up?Turkmenistan remains the only Central Asian country that requires citizens of all neighboring countries to obtain a visa before visiting–with tiny exceptions (visits lasting five days or less) for people living in select bordering communities in Kazakhstan and Uzbekistan. Though many statements have been made in the past, both by Berdimuhamedov and other regional leaders, about the need to ease travel over borders, there is little overall progress on that front. [The Diplomat]
China-Eurasia Council condemns aggression of Azerbaijan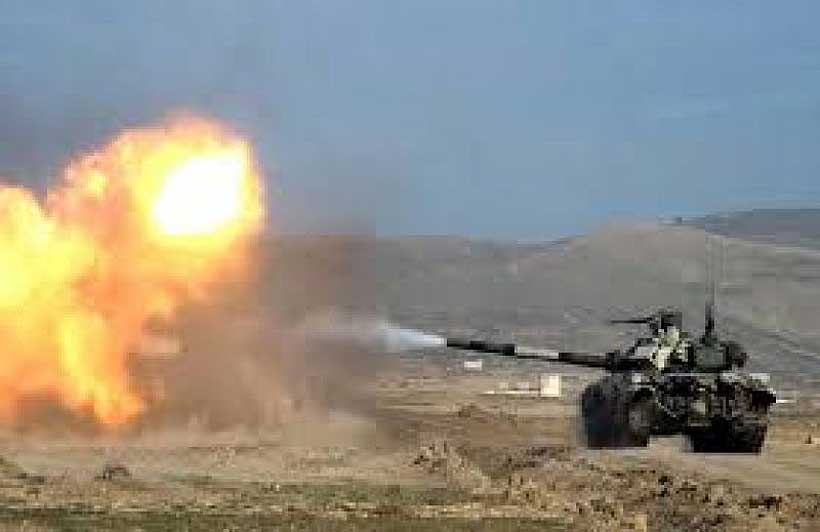 China-Eurasia Council for Political and Strategic Research strongly condemns Azerbaijani aggression which Baku started on July 12, 2020. Azerbaijani Ministry of Defense is a threat for the entire World as it is speaking about its aims to strike Metsamor Nuclear Plant, which is located in Armenia. Baku must understand that this is a crime against humanity, and it is equal to nuclear strike.The destruction of Metsamor Nuclear plant will be a disaster not only for Armenia, but also for Iran, Georgia and Azerbaijan, it will harm World's environment and stand a real problem for several generations of the World. It is worth mentioning, that this time Baku attacked the Northern borders of Armenia, which are sovereign territory of the Republic of Armenia according to International law. Azerbaijan violated the principle of territorial integrity of a sovereign state, which is one of the important pillars of International law.
China-Eurasia Council for Political and Strategic Research condemns Azerbaijan for using force against civilian population of Armenia and calls for peaceful negotiations. Baku must show solidarity and join global ceasefire initiated by the UN secretary general Antonio Guterres and must not try to escalate the situation on the border to deflect public attention from the situation concerning the outbreak of Covid-19 in Azerbaijan. We call official Baku to take care of Azerbaijani people in the hard times of Coronavirus and not send its soldiers to real death. Being multinational Council, for us It's terrible to hear about lossfrom both sides and we express our sincere condolences. Hopefully peace will come to South Caucasus, which is an important crossroad in Eurasian mainland and it can stand a very important link for Belt and Road Initiative, if all problems solved in a peaceful way.
Condemnation Of Armenian Aggression By Friends Of Azerbaijan (FoA)
Friends of Azerbaijan (FoA) strongly condemns the coward act of Armenians aggression in the Tovuz district of Azerbaijan that is a sheer violation of international borders and law. The act is an attempt of Armenia to drive global attention from the peaceful dialogue and negotiation process on Nagorno Karabakh.
In an online meeting of the delegates of the Friends of Azerbaijan (FoA), a joint declaration of condemnation has been issued by the honorable members of Friends of Azerbaijan (FoA).
According to this declaration, Armenian aggression can jeopardize the whole South Caucasus region. The incident on July 12, 2020, is being considered as a direct attack on Azerbaijan and the repercussions of this incident can result in massive catastrophe in the entire region.

The delegates of Friends of Azerbaijan (FoA) stressed the global powers to come forward and take serious action on Armenian intervention by violating the international border of Azerbaijan. The act of Armenia is an open challenge to the sovereignty of Azerbaijan.
Malik Ayub Sumbal founder of Friends of Azerbaijan (FoA) termed that Armenia is losing its legal and moral position on Nagorno Karabakh and there is mounting pressure on Armenia by the international community for the peaceful solution of Nagorno Karabakh according to the UN Resolutions. At this time to get rid of such kind of diplomatic moves, Armenia has launched another major front in Tovuz.
When the whole world is busy against the Covid19 Armenian Prime Minister has chosen a very dangerous path that can take the whole region into war and bloodshed.
Friends of Azerbijan (FoA) is firmly standing with shoulder by shoulder to the people of Azerbaijan and martyr's families at this hour.
Kyrgyz Republic to Enhance Quality of Education with World Bank Financing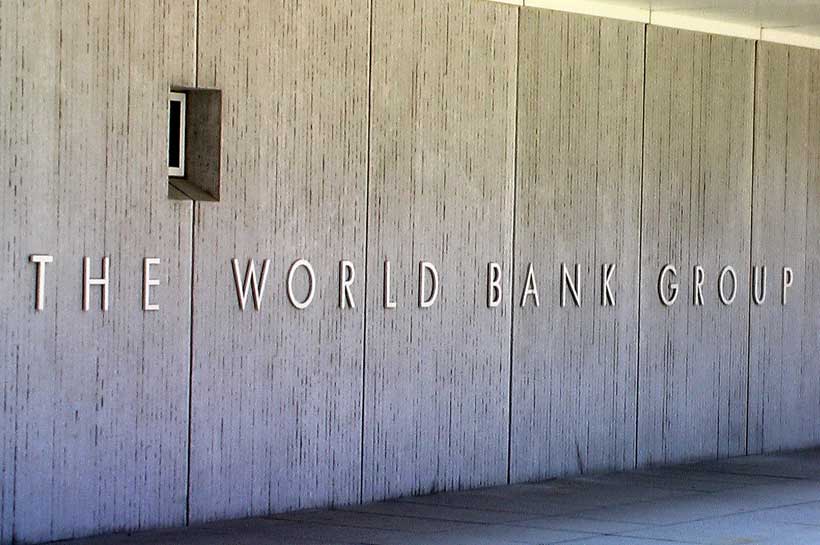 The Kyrgyz Republic will receive World Bank financing for the Learning for the Future Project in the amount of $50 million, on highly concessional terms. $25 million is allocated in the form of a grant, which requires no repayment, while the other $25 million is credit with a 0.75% interest rate, with repayments eased over 38 years, and a six-year grace period.
"The Learning for the Future Project aims to help raise the Kyrgyz Republic's human capital through enhancing school readiness and teacher effectiveness," says Bolormaa Amgaabazar, World Bank Country Manager for the Kyrgyz Republic. "The project puts special emphasis on distance and online learning, increasing digital literacy and building teacher capacity for best teaching-learning practice. Such support will help the country's education system better respond to learning from home during the current school closures and recovery period from the COVID-19 pandemic. In the long run, this approach will help better prepare children for learning and adapting to a fast-changing future economy."
The project has four main areas of support: expanding school readiness for underserved children; increasing effectiveness in teaching practice; enhancing technology-enabled support for learning; and enhancing measurement of learning. In the coming five years, the project will specifically help:
Establish 500 fully equipped community-based kindergartens in rehabilitated premises, thus enabling a successful transition to school for 20,000 children aged 3-5 years, in poor communities countrywide;
Build teacher competencies for more effective teaching of reading, mathematics and sciences in primary and secondary schools, through training in effective pedagogy and assessment, provision of digital learning content, resources and materials in 1,200 schools (53 percent of the total number of schools in the country);
Provide digital literacy training for 36,000 teachers to enhance their capacities to use digital technologies for professional development and effective teaching;
Equip 1,200 schools with an IT platform to support technology-enabled teaching and learning. The Republican Institute of In-Service Teacher Training will assist in developing digital content for teaching and learning;
Introduce a new criteria-based assessment instrument and methodology, develop and introduce standardized tests aligned with new learning standards, conduct the National Learning Assessment in 2023 for grades 4 and 8, and participate in the Program for International Student Assessment (PISA) 2024.
The project will be implemented by the Ministry of Education and Science of the Kyrgyz Republic during 2020-2025, using its existing institutional structures and in compliance with relevant World Bank procedures and standards.
The project supports the World Bank's 2019-2022 Country Partnership Framework for the Kyrgyz Republic and is closely aligned with the National Education Sector Strategy-2040 of the Ministry of Education and Science, which is now under development. The project was approved by the World Bank's Board of Executive Directors on March 31, 2020 and was ratified by the Parliament of the Kyrgyz Republic on June 11, 2020.