Why the JCPOA Won't Turn Iran Into the Next Saudi Arabia
Of all the anxieties surrounding this summer's groundbreaking accord between the United States and the Islamic Republic of Iran, concern over oil has been among the most prevalent. Once the terms of the Joint Comprehensive Plan of Action (JCPOA) are firmly in place, sanctions on Iran's economy, including a set of rigorous restrictions on its oil industry, will begin to recede.
This could unleash a potentially-gargantuan supply of Iranian oil onto an already-saturated world oil market and augment the abilities of the Islamic Republic to influence regional politics. The Washington Institute has warned that a "post-sanctions windfall" will allow Iran to "rescue the Syrian regime, reshape Iraq's political environment, expand its terrorist proxy activities in various theaters, and otherwise amplify the effects of its destabilizing regional posture."
There is fuel for such speculation. Iran has the fourth-highest proven oil reserves in the world, and the second-largest gas reserves. If it gains the ability to tap these enormous resources, Iran could potentially become a major world oil and gas producer, rivaling Saudi Arabia, its major regional competitor.
Yet it is far from certain that the JCPOA will have anything like the cataclysmic effect some have predicted. Moreover, it is questionable how far Iran will push its newly-freed oil economy once sanctions are lifted, with a host of infrastructural challenges, as well as some compelling historical experience, potentially foiling the country's rise into major petro-state status.
Before the U.S. began pressuring it to give up its nuclear ambitions, Iran was a major oil exporter, second only to Saudi Arabia among the OPEC member-states. Production reached 4 million barrels per-day (bpd) in 2007 before dropping to 3.6 million bpd in 2011; sanctions took that down to 2.85 million bpd by July of 2015, with exports dropping from 2.6 million bpd to 1.4 million bpd.
Expectations for Iran to immediately increase its production one sanctions begin to taper off are high. Iran's oil minister Bijan Zhanganeh boasted in July that Iran would increase its national production by 1 million bpd within one month of sanctions being lifted. While more moderate analysts debate this figure, most agree that Iranian production will increase by the end of 2015, dropping the anticipated price of crude by $10-12 per barrel.
While the impact of greater Iranian production could further depress oil prices which have struggled for over a year, Iran will likely experience a sudden economic stimulus. The World Bank estimates that Iran's economic growth forecast for 2016 could increase from 3% to a robust 5% if the JCPOA is approved, signaling a real end to the economic stagnation that set in with the sanctions regime.
Commentators and skeptics of the Iran deal have suggested that Iran's aspirations to regional hegemony will finally become attainable once oil revenues are freed from sanctions limitations. There is the immediate impact of $150 billion in frozen assets to consider, money Iran will potentially be able to access once sanctions are lifted. This enormous windfall along with greater oil revenues will lead to a more strident Iranian policy, challenging Saudi and Gulf interests and ratcheting up support for Bashar al-Assad's regime in Syria.
But considerable debate surrounds the precise amount of capital Iran has locked away in overseas accounts: $150 billion is the oft-quoted sum, but the Obama Administration has dropped its estimate from $100 billion to $50 billion, and one analysis in Fortune based on information from Iran's Central Bank suggests that only $29 billion will be immediately available.
Depressed world oil prices will likely increase Iran's oil revenues by a relatively small amount, from $50 billion to about $65 billion, roughly what it was earning in 2013 before prices fell. Rather than a sudden, tremendous surge in new assets, Iran will see a modest and gradual financial windfall over the course of 2016 and 2017.
How that new income will affect Iran's foreign policy is difficult to say with any precision. The regime spends an estimated $10 billion per year on foreign "adventures" like the wars in Syria and Yemen, yet this amount dropped in 2014 in light of lower oil prices and seems trifling when compared to the amounts spent by Riyadh on similar endeavors. Saudi Arabia military spending surpasses that of Iran by five times and the UAE's small force spends 50% more than Tehran on new weapon systems and arms. It is unlikely that any increase in oil revenues will upset this balance.
Support for Iran's regional allies, proxies and clients will likely be overshadowed by investment that Iran will direct towards is domestic oil industry. Some of Iran's most important oil fields are 70 years old and after a decade of sanctions the country's infrastructure, from the wellhead to the refinery, has suffered considerable degradation for want of investment. Even the CIA, in a recent intelligence analysis, predicts that Iran's economy will take precedence over support for regional allies.
An estimate from Iran's oil ministry puts the total cost of industry upgrades at $200 billion, roughly half of Iran's gross domestic product. Iran will have to pump a considerable amount of its new revenues into re-building its industry, and while external agents (including the massive Western oil firms like Royal Dutch-Shell, ENI and Total) have shown considerable interest in investing, the Obama Administration continues to warn off American companies, arguing that Iran's aging infrastructure makes it a poor candidate for increased investment.
Even if its production reaches former levels, Iran must fight to win back market share from Saudi Arabia, which has increased its own production to record levels in order to force out new producers and bring the price back up. Saudi Arabia dominates the oil market and will likely continue to do so, as its production level (nearly 10 mbd) dwarfs that of Iran. Iran must effectively triple its current production level in order to compete, a feat that could take decades to accomplish.
Finally, a strong historical argument exists that might very well deter Iran from aggressively embracing increased oil production. Oil revenues largely funded the 1960s and 1970s regime of Mohammed Reza Shah Pahlavi, who pumped most of the country's earnings into its military and expansive modernization programs. The Shah's policies made Iran a regional power but over-heated the economy, created powerful inflationary effects and so destabilized his regime that it collapsed in the 1978-79 Islamic Revolution.
Ayatalloh Ruhollah Khomeini, Iran's Supreme Leader, cut Iran's oil production in half after 1980, causing it to fall from 6.6 million bpd to 3 million bpd. He believed Iran needed a "revolutionary economy" separate from the wider capitalist world.
Khomeini may have been driven by ideological concerns more than hard economics, but his reasoning was largely validated by post-1970s scholarship. Influential texts by Terry Lynn Karl, Hossein Mahdavy and Richard Auty point to a "resource curse" that affects country's overly dependent on export earnings and rents from oil production. Today, oil-rich economies like Venezuela and Russia are struggling with such dependence.
If history is any guide, Iran will likely steer clear of such a policy, using its new oil revenues to bolster domestic economic growth and infrastructural development, shoring up the political support for its hardline regime (which has staked a considerable amount on reducing sanctions) while continuing its support for regional proxies and allies. The effect of a sanctions-free Iranian oil industry may take some years to reveal itself, but it is unlikely to be as dramatic as some have speculated. After all, the world oil market remains glutted; the Middle East remains a region riven by conflict; and neither the U.S. nor Iran have indicated that they plan to alter the nature of their postures towards one another. Iran's oil may alter this situation, but it probably won't upend it completely.
Gulf countries pivot towards Israel: Can Arab recognition be foresighted?
The visit of Israeli Prime Minister Benjamin Netanyahu to Oman surprised the entire world and delivered a message of smoothening of relations between Oman and Israel. This event has marked the first ever visit by any Israeli leader to Oman in 22 years. The Israeli Prime Minister and the Sultan discussed 'Ways to enhance the peace process in the Middle East' as well as other issues of 'joint interest'. For Netanyahu, a milestone was achieved in the form of Oman recognition of Israel as normalizing relations with fellow regional states is one of the important clause of Netanyahu's policy. Moreover, an Israeli Minister Yisrael Katz attended an International Transport Conference in Oman and proposed a railway link to connect Persian Gulf with the Mediterranean Sea. However, the railway link isn't confirmed yet, it was just proposed in the conference. In parallel, Israeli Culture and Sports Minister Miri Regev attended Abu Dhabi Grand Slam 2018 in United Arab Emirates, where for the first time in history the national anthem of Israel was played. Similar approach was adopted by Israel towards Qatar. These changing dynamics can foresight the future of Gulf politics, that is, gulf countries can align with Israel to counter the influence of Iran in the region and for this purpose gulf countries may recognize Israel.
An important thing to notice is that the countries smoothening their relations with Israel are members of GCC, where Saudi Arabia is at the top of hierarchy- the major decision maker in Middle East- which means without Saudi Arabia's willingness and its interests, GCC countries cannot take such a big decision. Now here a question arises, why would Saudi Arabia allow this approach?
The main reasons are; firstly, the crown prince Mohammad Bin Salman have cordial relations with Israel's top leadership and he(MBS) is seen as a potential ally by Israel in Middle East, the major reason why Israel demanded US to side by Saudi Arabia in Khashoggi murder case. Second, it would be very difficult for Saudi Arabia- the self-proclaimed leader of the Sunni Muslim world- to recognize Israel while other states in the region still oppose the existence of a Jewish state in Middle East. Recognition of Israel by other GCC countries would make it far easier for Saudi Arabia to recognize Israel or at least to melt ice. Lastly, the Khashoggi murder case have already deteriorated the international image of Saudi Arabia, at this point of time the country cannot afford to bear another blame as Muslim countries think it would be injustice to Palestinians if Israel is recognized.
So will Saudi Arabia follow the suit and recognize Israel? The question still remains ambiguous, but since Saudi Arabia haven't opposed these action of GCC countries and a continuous diplomatic support from Israel to Saudi Arabia have been visible although both countries do not have diplomatic relations, it can be predicted that something is going on, between both of these states which they have chosen  not to disclose now. Coming to Qatar, since Qatar is also involved in this process of developing diplomatic relations with Israel, it can prove to be a catalyst in the troubled Saudi/Qatar relations as helping Saudi Arabia to develop relations with Israel while other Arab states are doing the same can lift up the entire blame from Saudi Arabia. Maybe the sanctions over Qatar will be lifted or just become less intensified. Qatar sees it as an opportunity to regain the similar status in the region as well as to reconstruct relations with the other Arab countries.
Turkish Newspaper Implicates UAE's Crown Prince in Covering Up Murder of Khashoggi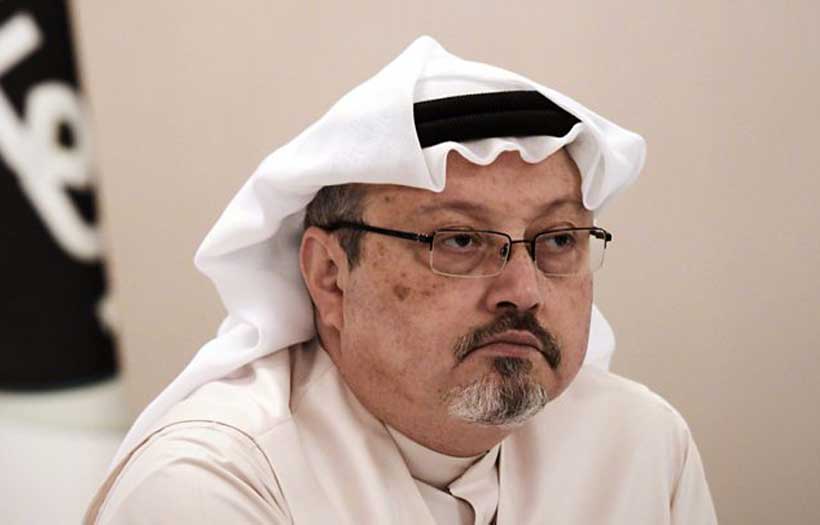 Saudi Crown Prince Mohammed bin Salman al-Saud, and UAE Crown Prince Mohammed bin Zayed al-Nahyan, are close friends and allies, who jointly lead the war against Houthi-led Yemen. On Sunday afternoon, November 18th, a leading Turkish newspaper, Yeni Şafak, reported the two leaders to have also collaborated in hiding the murder on October 2nd in Istanbul of Washington Post columnist Jamal Khashoggi.
Yeni Şafak headlined "Dahlan 'cover-up team' from Lebanon helps hide traces of Khashoggi murder" and reported that on October 2nd, "A second team that arrived in Istanbul to help cover-up the murder of Saudi journalist Jamal Khashoggi was dispatched by Muhammed Dahlan, UAE Crown Prince Muhammed bin Zayed's chief hitman in the region, … according to an informed source who spoke to Yeni Şafak daily on the condition of anonymity."
On November 16th, the Washington Post had headlined "CIA concludes Saudi crown prince ordered Jamal Khashoggi's assassination".
Bin Salman and bin Zayed are U.S. President Donald Trump's closest foreign allies other than, possibly, Israel's Prime Minister Benjamin Netanyahu. All four men are determined that there be regime-change in Shiite Iran. This anti-Shia position bonds them also against the Houthis, who are Shiites, in Yemen, where bin Salman and bin Zayed lead the war, and the United States provides the training, logistics, and weapons. Both bin Salman and bin Zayed are fundamentalist Sunnis who are against Shia Muslims. Israel and the United States are allied with these two princes. Saudi Arabia's royal family have been committed against Shia Muslims ever since 1744 when the Saud family made a pact with the fundamentalist Sunni preacher Mohammed ibn Wahhab, who hated Shia Muslims. Thus, Saudi Arabia is actually Saudi-Wahhabi Arabia, with Sauds running the aristocracy, and Wahhabists running the clergy.
In 2017, in Saudi Arabia's capital of Riyadh, Trump sold, to the Saudi Crown Prince, initially, $350 billion of U.S.-made weapons over a ten-year period (the largest weapons-sale in world history), and $110 billion in just the first year. That deal was soon increased to $404 billion. For Trump publicly to acknowledge that Salman had "ordered Jamal Khashoggi's assassination" would jeopardize this entire deal, and, perhaps, jeopardize the consequent boom in America's economy. It also would jeopardize the U.S. alliance's war against Shiites in Yemen.
Revisiting the Qatari crisis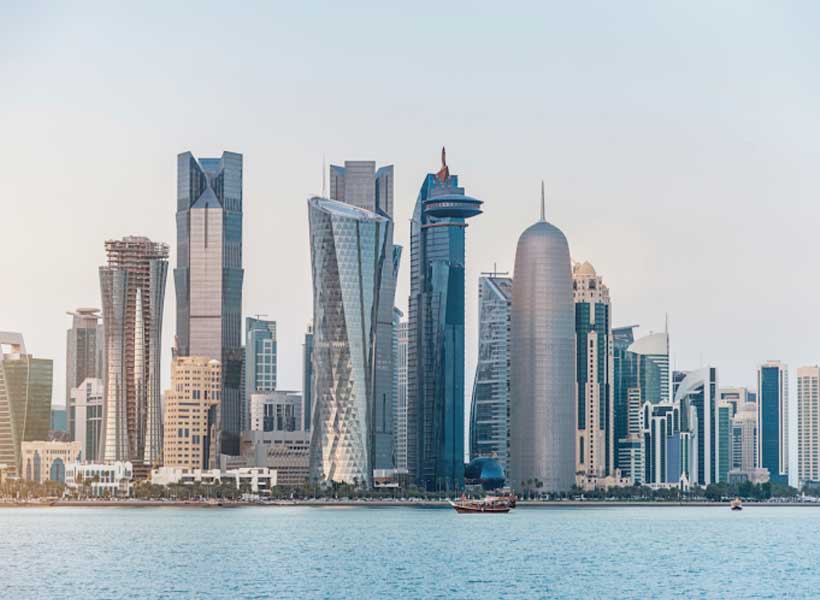 In 2017 the dispute between Qatar and a number of its neighbours Saudi Arabia, Egypt, the UAE and Oman has considered as the most serious crisis since years and could escalate in the future to destabilise an already turbulent region. The Qatari support to the extremist parties and terrorist entities in the region is the apparent reason, however, conflicting of interest between Qatar and the other states about the Iranian relations, the political Islam and the competition over the regional leadership are the main reasons. Egypt, Oman and the UAE with the leadership of Saudi Arabia withdrawing diplomats, closing borders, announcing a number of Qatari citizens as terrorist supporters and place an embargo on Qatar and most of its interests and businesses in the region.
The primary reason for the Saudi's camp blockade is the Qatari politically and financially support for violent extremist groups often affiliated with the Muslim Brotherhood which considers as a real threat for the other GCC states in particular because of the ability of these group to create a secretive organisation with extreme religious behaviour. However, Qatar is relatively weaker in terms of politically and militarily than the Saudi's camp, but it has continued to support its Islamist allies for many reasons: ideological sympathy; a believe that political Islam could reflect into Qatar's influence in the region; a desire to challenge the traditional regional influence especially Saudi Arabia and its followers. In addition, Qatar has used its owned media tool the Aljazeera channel to magnify the Muslim Brotherhood influence and to criticise leaders in Cairo, Riyadh and Abu Dhabi which has been the major thorn in the relations.
The Qatari-Iranian close tie is the second source of tension which seen by other GCC states as a threat to the stability and even the existence of the Sunni majority states in the Gulf. The growing Qatari Iranian relation is evident in many occasions such as the Qatari voting against the UNSC resolution that calling on Iran to stop its nuclear enrichment project and the signing of Qatari Iranian agreement in counterterrorism cooperation which is a Qatar approach to benefit from the Iranian forces due to the modest Qatari military capability. Moreover, the Amir of Qatar called the Iranian President Hassan Rouhani and congratulated him on his re-election on April 2017. Finally, Qatar paid the amount of $700 for Kataab Hezbollah Iraq (Iranian baked militia) for the exchange of a member of the Qatari royal family who has been a hostage in Iraq, (probably falsely) was the act that irritated most of the GCC states and triggering the crisis.
The Trump's administration policy in the region gives Riyad, Cairo and Abu Dhabi the green light to punish Qatar for its support to the Islamic movement. Trump expressed a passive acceptance to the Saudi and its allies in an attempt to contain the greedy Iranian strategy in the region and to confront the rising of the radical Islam. However, it seems that Saudi and its allies are unqualified for such a containment scheme to Iran the giant regional power. Trump also took credit on Twitter and describe the Qatari Amir as "high-level founder of terrorism." Thus, the blockade can see as an attempt from the Saudi's camp to push Qatar back to the line, an opportunity to satisfy their allies in Washington and to shift the public opinion to the Qatari issues instead of many internal issues and shortcoming.
The crisis involved a number of unpredictable stakeholders with huge interests in the region which could turn the situation into uncontrollable in many ways. The blockade camp clearly desires that Qatar recognise how serious they are, rapidly back to the line and admit unambiguously their list of demands which include shutting down Aljazeera, end the cooperating with Iran, stop supporting the Islamic parties and recognise the Saudi leadership in the GCC region. On the other hand, Qatar with its relatively small population 300,000 citizens and fund over $300 billion ensures the state will never face a serious financial issue in the future. Moreover, Qatar is the home of the U.S. air base Al-Udeid which is a critical component of the U.S. campaign in the Middle East. Therefore, Qatar knows that the U.S. has an immediate interest in emphasising the stability and the security in Qatar in particular while the U.S. does not have an alternative to Al-Udeid base to support its strategy in the Middle East. The Saudi's camp is unlikely to abandon their demands. The crisis shows how much the GCC leaders are threatening and in a confusing situation toward support specific radical Islam movements and relation with Iran. In addition, the blockade camp can maintain the sanctions for a long time rather than take a military action due to its economic cost and the lack of suitable capabilities to conduct such a war. For instance, the Saudi campaign in Yemen now and after three years, shows a significant failure to achieve its strategic goals.
The current situations for both sides show that the crisis could easily continue for more years which is a critical concern to all the stakeholders in the region. Now Iran and Turkey are playing a significant role in supporting Qatar needs of foods and goods to minimise the inconvenient of the embargo. Also, Ankara is considering enhancing its military presence in Qatar which seen as a direct threat to Saudi Arabia the major regional compotator for the Turkish influence. That also shows a high possibility of an Iranian Turkish large-scale involvement in case of a military confrontation.
The U.S. mission should focus on balancing the support to the Gulf States and their core interests as well as supporting the stability by avoiding encouraging them from adopting a risky diplomatic offensives options that can backfire into the whole region. It seems that the U.S. should adopt nuanced diplomacy to end the crisis which is not that simple for the current U.S. administration. Since the conflicting parties of this crisis will not likely find a comprehensive solution on their own, the U.S. should make it a priority to help them do so before the costs of the dispute continue to escalate in unpredictable ways.