Why the JCPOA Won't Turn Iran Into the Next Saudi Arabia
Of all the anxieties surrounding this summer's groundbreaking accord between the United States and the Islamic Republic of Iran, concern over oil has been among the most prevalent. Once the terms of the Joint Comprehensive Plan of Action (JCPOA) are firmly in place, sanctions on Iran's economy, including a set of rigorous restrictions on its oil industry, will begin to recede.
This could unleash a potentially-gargantuan supply of Iranian oil onto an already-saturated world oil market and augment the abilities of the Islamic Republic to influence regional politics. The Washington Institute has warned that a "post-sanctions windfall" will allow Iran to "rescue the Syrian regime, reshape Iraq's political environment, expand its terrorist proxy activities in various theaters, and otherwise amplify the effects of its destabilizing regional posture."
There is fuel for such speculation. Iran has the fourth-highest proven oil reserves in the world, and the second-largest gas reserves. If it gains the ability to tap these enormous resources, Iran could potentially become a major world oil and gas producer, rivaling Saudi Arabia, its major regional competitor.
Yet it is far from certain that the JCPOA will have anything like the cataclysmic effect some have predicted. Moreover, it is questionable how far Iran will push its newly-freed oil economy once sanctions are lifted, with a host of infrastructural challenges, as well as some compelling historical experience, potentially foiling the country's rise into major petro-state status.
Before the U.S. began pressuring it to give up its nuclear ambitions, Iran was a major oil exporter, second only to Saudi Arabia among the OPEC member-states. Production reached 4 million barrels per-day (bpd) in 2007 before dropping to 3.6 million bpd in 2011; sanctions took that down to 2.85 million bpd by July of 2015, with exports dropping from 2.6 million bpd to 1.4 million bpd.
Expectations for Iran to immediately increase its production one sanctions begin to taper off are high. Iran's oil minister Bijan Zhanganeh boasted in July that Iran would increase its national production by 1 million bpd within one month of sanctions being lifted. While more moderate analysts debate this figure, most agree that Iranian production will increase by the end of 2015, dropping the anticipated price of crude by $10-12 per barrel.
While the impact of greater Iranian production could further depress oil prices which have struggled for over a year, Iran will likely experience a sudden economic stimulus. The World Bank estimates that Iran's economic growth forecast for 2016 could increase from 3% to a robust 5% if the JCPOA is approved, signaling a real end to the economic stagnation that set in with the sanctions regime.
Commentators and skeptics of the Iran deal have suggested that Iran's aspirations to regional hegemony will finally become attainable once oil revenues are freed from sanctions limitations. There is the immediate impact of $150 billion in frozen assets to consider, money Iran will potentially be able to access once sanctions are lifted. This enormous windfall along with greater oil revenues will lead to a more strident Iranian policy, challenging Saudi and Gulf interests and ratcheting up support for Bashar al-Assad's regime in Syria.
But considerable debate surrounds the precise amount of capital Iran has locked away in overseas accounts: $150 billion is the oft-quoted sum, but the Obama Administration has dropped its estimate from $100 billion to $50 billion, and one analysis in Fortune based on information from Iran's Central Bank suggests that only $29 billion will be immediately available.
Depressed world oil prices will likely increase Iran's oil revenues by a relatively small amount, from $50 billion to about $65 billion, roughly what it was earning in 2013 before prices fell. Rather than a sudden, tremendous surge in new assets, Iran will see a modest and gradual financial windfall over the course of 2016 and 2017.
How that new income will affect Iran's foreign policy is difficult to say with any precision. The regime spends an estimated $10 billion per year on foreign "adventures" like the wars in Syria and Yemen, yet this amount dropped in 2014 in light of lower oil prices and seems trifling when compared to the amounts spent by Riyadh on similar endeavors. Saudi Arabia military spending surpasses that of Iran by five times and the UAE's small force spends 50% more than Tehran on new weapon systems and arms. It is unlikely that any increase in oil revenues will upset this balance.
Support for Iran's regional allies, proxies and clients will likely be overshadowed by investment that Iran will direct towards is domestic oil industry. Some of Iran's most important oil fields are 70 years old and after a decade of sanctions the country's infrastructure, from the wellhead to the refinery, has suffered considerable degradation for want of investment. Even the CIA, in a recent intelligence analysis, predicts that Iran's economy will take precedence over support for regional allies.
An estimate from Iran's oil ministry puts the total cost of industry upgrades at $200 billion, roughly half of Iran's gross domestic product. Iran will have to pump a considerable amount of its new revenues into re-building its industry, and while external agents (including the massive Western oil firms like Royal Dutch-Shell, ENI and Total) have shown considerable interest in investing, the Obama Administration continues to warn off American companies, arguing that Iran's aging infrastructure makes it a poor candidate for increased investment.
Even if its production reaches former levels, Iran must fight to win back market share from Saudi Arabia, which has increased its own production to record levels in order to force out new producers and bring the price back up. Saudi Arabia dominates the oil market and will likely continue to do so, as its production level (nearly 10 mbd) dwarfs that of Iran. Iran must effectively triple its current production level in order to compete, a feat that could take decades to accomplish.
Finally, a strong historical argument exists that might very well deter Iran from aggressively embracing increased oil production. Oil revenues largely funded the 1960s and 1970s regime of Mohammed Reza Shah Pahlavi, who pumped most of the country's earnings into its military and expansive modernization programs. The Shah's policies made Iran a regional power but over-heated the economy, created powerful inflationary effects and so destabilized his regime that it collapsed in the 1978-79 Islamic Revolution.
Ayatalloh Ruhollah Khomeini, Iran's Supreme Leader, cut Iran's oil production in half after 1980, causing it to fall from 6.6 million bpd to 3 million bpd. He believed Iran needed a "revolutionary economy" separate from the wider capitalist world.
Khomeini may have been driven by ideological concerns more than hard economics, but his reasoning was largely validated by post-1970s scholarship. Influential texts by Terry Lynn Karl, Hossein Mahdavy and Richard Auty point to a "resource curse" that affects country's overly dependent on export earnings and rents from oil production. Today, oil-rich economies like Venezuela and Russia are struggling with such dependence.
If history is any guide, Iran will likely steer clear of such a policy, using its new oil revenues to bolster domestic economic growth and infrastructural development, shoring up the political support for its hardline regime (which has staked a considerable amount on reducing sanctions) while continuing its support for regional proxies and allies. The effect of a sanctions-free Iranian oil industry may take some years to reveal itself, but it is unlikely to be as dramatic as some have speculated. After all, the world oil market remains glutted; the Middle East remains a region riven by conflict; and neither the U.S. nor Iran have indicated that they plan to alter the nature of their postures towards one another. Iran's oil may alter this situation, but it probably won't upend it completely.
The message behind the release of Iranian oil tanker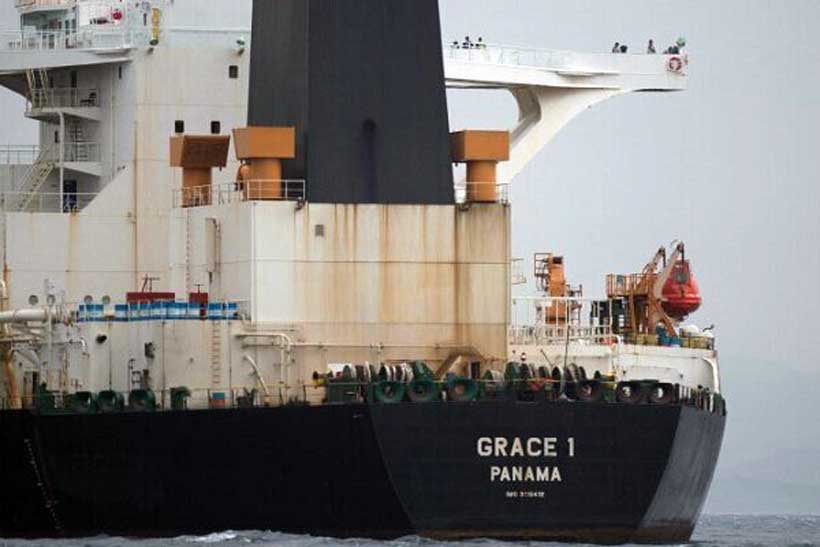 The Gibraltar court ordered the Iranian oil tanker Grace 1 to be released. The tanker was seized by the British Royal Marines about a month ago.
This verdict was the ending of an elaborate game designed by John Bolton National Security Advisor of the United States and Mike Pompeo, carried out by the Britain government.
With seizing the tanker, Bolton was trying to put psychological and political pressures on Iran and force other countries to form a consensus against Iran, but he couldn't fulfill any of these goals.
Iran's firm, logical and wise answer to the seizure of Grace 1 (like making solid legal arguments) and the seriousness of our country's armed forces in giving a proper response to Britain's contemptuous act, made the White House lose the lead on reaching its ends.
Washington imagined that the seizure of Grace 1 will become Trump's winning card against Iran, but the release of the tanker (despite disagreement of the U.S.) became another failure for the White House in dealing with Iran.
Obviously, London was also a total loser in this game. It is worth noting that U.S. was so persistent about keeping the oil tanker in custody that John Bolton traveled to London and insisted on British officials to continue the seizure of the ship. Their failure, however, clearly shows that the White House and its traditional ally, Britain, have lost a big part of their power in their relations with Iran.
Clearly, the illegal seizure of the Iranian oil tanker by Britain proceeded by the seizure of a British tanker by Iran and the following interactions between the two countries is not the whole story and there is more to it that will be revealed in coming days.
What we know for sure is that London has to pay for its recent anti-Iran plot in order to satisfy Washington; the smallest of these consequences was that Britain lost some of its legal credibility in international arena as it illegally captured an Iranian oil tanker.
The order of the Gibraltarian court revealed that London had no legal right to seize the Iranian oil tanker and nobody can defend this unlawful action. Surely, Iran will take all necessary legal actions to further pursue the matter.
In this situation, the Islamic Republic of Iran is firm on its position that it doesn't have to follow the sanctions imposed by the European Union on other countries (including Syria).
No entity can undermine this argument as it is based on legal terms; therefore, Iran will keep supporting Syrian nation and government to fight terrorism. This is the strategic policy of the Islamic Republic and will not be changed under the pressure or influence of any other third country.
Finally, it should be noted that the release of Grace 1 oil tanker was not only a legal and political failure for Washington and London and their allies but it was also a strategic failure. Undoubtedly, the vast consequences of this failure will be revealed in near future.
From our partner Tehran Times
Business and boxing: two sides of the same coin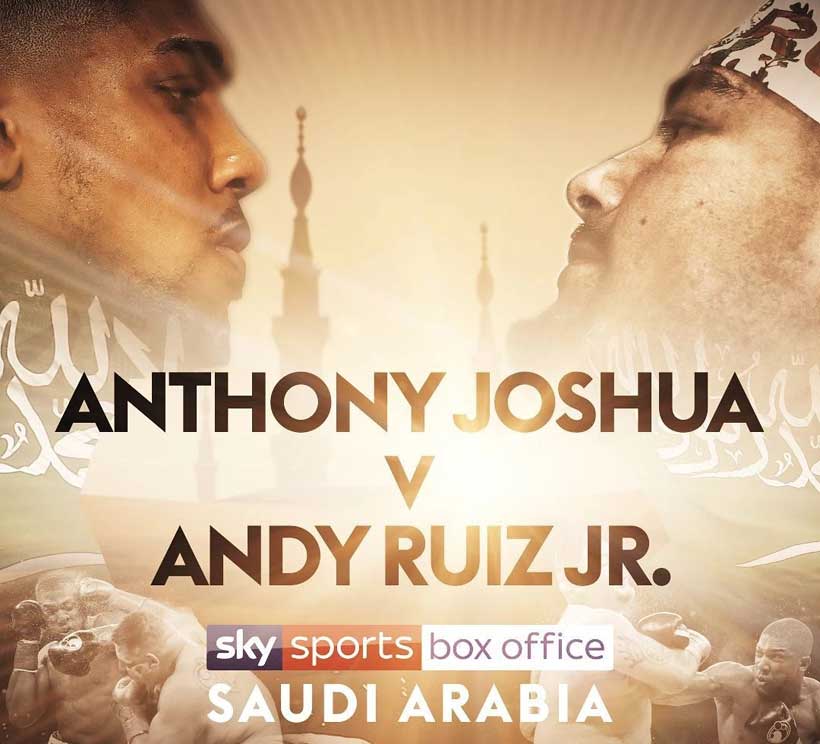 What do a planned US$15 billion Saudi investment in petroleum-related Indian businesses and a controversial boxing championship have in common?
Both reflect a world in which power and economics drive policy, politics and business at the expense of fundamental rights.
And both underscore an emerging new world order in which might is right, a jungle in which dissenters, minorities and all other others are increasingly cornered and repressed.
Rather than furthering stability by building inclusive, cohesive societies both support trends likely to produce an evermore unstable and insecure world marked by societal strife, mass migration, radicalization and violence.
A world in which business capitalizes on decisions by a critical mass of world leaders who share autocratic, authoritarian and illiberal principles of governance and often reward each other with lucrative business deals for policies that potentially aggravate rather than reduce conflict.
No doubt, the planned acquisition by Saudi Arabia's state-owned national oil company Aramco of 20 percent of the petroleum-related businesses of Reliance Industries, one of India's biggest companies, makes commercial and strategic economic and business sense.
Yet, there is equally little doubt that the announcement of the acquisition will be read by Indian prime minister Narendra Modi, days after he scrapped the autonomous status of the troubled, majority Muslim region of Kashmir, as a license to pursue his Hindu nationalist policies that discriminate against Muslims and other minorities and fuel tensions with Pakistan, the subcontinent's other nuclear power.
The ultimate cost of the fallout of policies and business deals that contribute or give license to exclusion rather than inclusion of all segments of a population and aggravate regional conflict could be far higher than the benefits accrued by the parties to a deal.
Underscoring the risk of exclusionary policies and unilateral moves, cross border skirmishes between Indian and Pakistani forces erupted this week along the Kashmiri frontier in which at least five people were killed.
The timing of the announcement of the Aramco Reliance deal in a global environment in which various forms of racism and prejudice, including Islamophobia, are on the rise, assures Indian political and business leaders that they are unlikely to pay an immediate price for policies that sow discord and risk loss of life.
Like in the case of Saudi and Muslim acquiescence in China's brutal clampdown on Turkic Muslims in the troubled, north-western Chinese province of Xinjiang, the most frontal assault on a faith in recent history, the announcement risks convincing embattled Muslim minorities like the Uighurs, the Kashmiris or Myanmar's Rohingya who are lingering in refugee camps in Bangladesh that they are being hung out to dry.
To be sure, Kashmiris can count on the support of Pakistan but that is likely to be little more than emotional, verbal and political.
Pakistan is unlikely to risk blacklisting by the Financial Action Task Force (FATF), an international anti-money laundering and terrorism finance watchdog, at its next scheduled meeting in October by unleashing its anti-Indian militants.
Anthony Joshua's controversial fight with Andy Ruiz scheduled for December in Saudi Arabia, the first boxing championship to be held in the Middle East, pales in terms of its geopolitical or societal impact compared to the Saudi Indian business deal.
Fact is that Saudi Arabia's hosting of the championship has provoked the ire of activists rather than significant population groups. The fight is furthermore likely to be seen as evidence and a strengthening of Crown Prince Mohammed bin Salman's selective efforts to socially liberalize the once austere kingdom.
Nonetheless, it also reinforces Prince Mohammed's justified perception that Saudi Arabia can get away with imprisoning activists who argued in favour of his reforms as well as the lack of transparency on judicial proceedings against the alleged perpetrators of the killing of journalist Jamal Khashoggi in the Saudi consulate in Istanbul. Saudi Arabia insists the killing was perpetrated by rogue operatives.
What Saudi investment in India and the scheduled boxing championship in the kingdom have in common is that both confirm the norms of a world in which 'humane authority,' a concept developed by prominent Chinese international relations scholar Yan Xuetong, is a rare quantity.
Mr. Yan employs the concept to argue without referring to President Xi Jinping, Xinjiang, China's aggressive approach towards the South China Sea or its policy towards Taiwan and Hong Kong that China lacks the humane authority to capitalize on US President Donald J. Trump's undermining of US leadership.
Mr. Yan defines a state that has humane authority as maintaining strategic credibility and defending the international order by becoming an example through adherence to international norms, rewarding states that live up to those norms and punishing states that violate them. Garnering humane authority enables a state to win allies and build a stable international order.
Mr. Yan's analysis is as applicable to India and Saudi Arabia as it is to China and others that tend towards civilizational policies like the United States, Russia, Hungary and Turkey.
It is equally true for men like Anthony Joshua promoter Eddie Hearn and business leaders in general.
To be sure, Aramco is state-owned and subject to government policy. Nonetheless, as it prepares for what is likely to be the world's largest initial public offering, even Aramco has to take factors beyond pure economic and financial criteria into account.
At the end of the day, the consequence of Mr. Yan's theory is that leadership, whether geopolitical, economic or business, is defined as much by power and opportunity as it is by degrees of morality and ethics.
Failure to embrace some notion of humane authority and reducing leadership and business decisions to exploiting opportunity with disregard for consequences or the environment in which they are taken is likely to ultimately haunt political and business leaders alike.
Said Mr. Yan: "Since the leadership of a humane authority is able to rectify those states that disturb the international order, the order based on its leadership can durably be maintained."
What is true for political leaders is also true for business leaders even if they refuse to acknowledge that their decisions have as much political as economic impact.
Iran: What is in store for the JCPOA?
The Islamic Republic of Iran (IRI) continues to be in the spotlight of global politics. And even though the "Iranian problems" go beyond the Joint Comprehensive Plan of Action (JCPOA), it is the "dying" JCPOA that is the main cause of tensions in and around Iran, be it the financial and economic blow of the United States, which uses the "oil baton" to strike at the Iranian economy, the threat of war in the Persian Gulf and tanker conflicts, or Iran's geostrategic and regional position in general.
Regrettably, we have to admit that because of Washington's destructive moves on the global scene the JCPOA is coming under corrosion and may well turn into dust in the near future. Such a negative outcome runs counter to the interests of Russia, China, and the European Union. Therefore, they are making tremendous efforts to preserve these agreements, even if in a slightly different format after the withdrawal of the US.
Political analysts reveal two conflicting views on the future of the JCPOA. Some are sure that the days of the nuclear deal are numbered. Others believe that it can still be "saved", but this requires the concerted efforts of the countries participating in it.
On July 28, members of the Joint Commission on the Implementation of the JCPOA gathered in Vienna at the level of political directors to focus on pressing issues the JCPOA is confronted with. Participating in the meeting were delegations from Russia, China, Great Britain, France, Germany and Iran. They discussed the negative effect of Iran's measures to curtail its commitments under the agreement thereby aggravating the situation in the Persian Gulf.
Iran's partners called on Tehran to refrain from further withdrawal from a number of obligations under the JCPOA. The Iranian leaders have announced that, starting from May 8, they introduce 60-day rounds to gradually curtail compliance with the requirements of the JCPOA . Early September will see a new, third phase of the Iranian struggle against US sanctions. The essence of such moves on the part of Iran is to force the European Union, and, first of all, Britain, France and Germany, to launch at full capacity the INSTEX settlement mechanism, which serves to guarantee the export of Iranian oil. Apparently, this presents a lot of difficulty and causes a lot of doubts among the founders of this financial mechanism.
Reporting on the Vienna consultations, Iranian Foreign Ministry spokesman Abbas Mousavi said that "the meeting in Vienna did not give us any guarantees about the future the JCPOA." He pointed out that Iran is not sure of the effectiveness of European efforts within the framework of INSTEX and, therefore, about maintaining the JCPOA. Iran will decide on further steps after the forthcoming ministerial meeting of countries that act as guarantors of the JCPOA, the diplomat said.
The head of the Russian delegation in Vienna, Deputy Foreign Minister Sergey Ryabkov, remarked in this connection: "We urged the Iranians to refrain from this [from the phased exit from the JCPOA, V.S.] and explained why: the more measures are taken to reconsider commitments, even if voluntary ones, the higher the political temperature and the higher the chances that some of the participants in the JCPOA may lose temper and trigger aggravation. "
The Russian diplomat went on to comment: "Certainly, you can follow this course, but it is getting ever more precarious. If we want Iran to refrain, and we also talked about this, the rest of the countries must redouble their efforts in order to provide Iran with an acceptable level of oil export despite all the odds and set the stage for at least some normalization of foreign economic activity."
To what extent is this possible amid the unprecedented US pressure on Iran? Federica Mogherini, head of the EU for foreign affairs, has cautiously suggested the possibility of intensifying the work of INSTEX. "The question whether INSTEX will deal with oil is currently being discussed by the shareholders,"- she said.
But it is this very issue that determines Iran's policy, and the choice of the directions of this policy clearly correlates with the following possible developments regarding the JCPOA.
The first way is possible if the authors of the JCPOA, the European Union, and other countries concerned can provide an "acceptable level of oil export". In this case, Iran will return to the meticulous fulfillment of its nuclear deal commitments. However, there are great doubts that Iran's partners will be able to satisfy its oil export needs.
American officials have warned European countries that they risk violating sanctions against Iran if they promote a barter system that could allow the export of Iranian oil. A senior White House administration official told Washington Examiner that the US Department of the Treasury had contacted the INSTEX Council to "signal dissatisfaction with the creation of a tool that helps to dodge sanctions and the dangers associated with it."
No matter how much European politicians and diplomats would like to support the JCPOA, it seems that European business is not ready to take chances with the US sanctions.
The American oil embargo has created a situation which is unparalleled, even compared to the tough international sanctions of 2012-2016. In July, the export of Iranian oil fell to 100 – 120 (taking into account condensate and light oil) thousand barrels per day . In June, this indicator ranged between 300 and 500 thousand. In April 2018, Iran exported 2.5 million bpd , which is 25 times more than this July.
According to experts, to determine the exact amount of oil currently sold by Iran is difficult, since Tehran is using "gray" and other export options. However, the current estimates range within the above mentioned figures.
Thus, even if INSTEX begins to operate at its full "oil" capacity, even if oil is sold on a daily basis to China , Russia , and European countries, and even if the oil export is carried out with the use of all possible legal and semi-legal ways, it is unlikely that all this will compensate Iran's losses in oil exports and, accordingly, in petrodollars.
However, even in the event of such a far from optimistic scenario, and even considering financial losses, Tehran will not profit from leaving the JCPOA, first of all, for political reasons.
The second option for Iranian policy, will most likely take shape in the context of the EU's inability to circumvent US sanctions and thereby fulfill its obligations under the JCPOA. In this case, there could be two scenarios.
The first hypothetical option for Iranian policy amid INSTEX futility: Iran openly leaves the JCPOA. On July 29, the Iranian Foreign Ministry issued a statement in which it demanded yet again that European countries act on the conditions of the JCPOA. Otherwise, the statement said, Iran would cease to pursue its obligations under this agreement.
As part of this option, Iran terminates the implementation of the Additional Protocol to the IAEA guarantees, puts an end to the activities of the IAEA inspectors and control by the Agency, restores its nuclear potential and activates the implementation of its nuclear program under plans which were in force before the adoption of the JCPOA. In its most radical version, Iran withdraws from the Treaty on the Non-Proliferation of Nuclear Weapons (NPT). Such a policy, in its best version for the Iranians, will lead to the complete isolation of Iran and the resumption of international sanctions, possibly under the patronage of the UN Security Council. At worst, it will lead to possible air and missile strikes by the United States and / or Israel at Iran's nuclear facilities (let's recall the troubled year 2012). Clearly, such a development does not suit anyone, first of all, Iran.
It should be borne in mind that the European Union (Britain, France and Germany), while opposing the United States on the JCPOA, backs Donald Trump and his team on other issues concerning Iran and its policies. These are as follows: Iran's missile program, Tehran's military and political activities in the Middle East, Iran's support of Hezbollah, Hamas and other Shiite groups, which are deemed terrorist in most Western countries. Therefore, in the event of the collapse of the JCPOA, the EU will concentrate all its political, diplomatic and propaganda campaigns and, possibly, military potential, on Iran.
The second possible political option of Tehran in the conditions of INSTEX incapacity is the continuation of the policy which is currently pursued by the Iranian leadership. On the one hand, there is a well-structured and well-thoughtout phasing out of obligations under the JCPOA, which does not envisage going beyond the "red lines". On the other hand, bringing partners as close as possible and at the same time lifting tensions in relations with opponents with a view to set the stage for negotiations
On January 29, 2019, addressing a conference on defense and security in Iran, Chief Military Advisor to the Commander-in-Chief and Supreme Leader of the Islamic Republic of Iran, Brigadier-General Yahya Rahim Safavi said that "the development of Iran's strategic relations with global competitors of the United States, including Russia and China, is one of Iran's major defense strategies."
In June, China and Iran held joint naval exercises at the strategic Strait of Hormuz. In July, Iran unilaterally introduced a visa-free regime for citizens of China, as well as for residents of Hong Kong and Macau.
According to Iranian politicians and political analysts, Russia is Iran's strategic ally in the region and elsewhere in the world. The Commander of the Iranian Navy, Rear Admiral Hossein Khanzadi, has said that Iran and Russia intend to step up maritime cooperation. According to the admiral, a memorandum of understanding was signed in Moscow on naval cooperation and the two sides plan joint military exercises in the Indian Ocean before the end of the year. "By the Indian Ocean, we mean a vast area in the northern part of the ocean, including … the Strait of Hormuz, as well as the Persian Gulf." Later, on July 30, the command of the Iranian Navy stated that Rear Admiral Khanzadi's words about the location of the exercises were misinterpreted. He meant the northern part of the Indian Ocean and the Oman Sea.
On August 1, the Russian Defense Ministry did not confirm either the signing of any document, or any plans for joint maneuvers of the Russian Navy and the Iranian Navy.
Judging by these facts, Tehran is trying to use Iran's good relations with China and Russia for its political agenda and for an effective struggle against its antagonists.
Simultaneously, Iran is seeking to alleviate tensions with its opponents as part of its policy of moderate withdrawal from the JCPOA. A few days ago, Iranian Foreign Minister Mohammad Javad Zarif announced his country's readiness for a dialogue with Saudi Arabia, Iran's most fierce rival in the Middle East. The two countries disagree on many issues and support parties that are at war with one another.
The most significant event of recent days is an appeal of the Iranian Foreign Minister Mohammad Javad Zarif to U.S. President Donald Trump to settle the differences between the two countries through negotiation and not succumb to the influence of advisers and allies, who, in his opinion, are pushing Washington into war with Tehran. As Mr. Zarif said "diplomacy is tantamount to common sense, not weakness."
The Iranian diplomacy is thus demonstrating political flexibility and, at the same time, pragmatism. It seems that Tehran is playing a simultaneous game with many parties and, an all likelihood, there are two major points for Iran to gain from these games.
The first is to prolong the time it takes to make drastic decisions. In any case, it will play for time until the presidential election in the United States, due to take place in November 2020, hoping for the victory of the Democrats and, accordingly, the revival of the JCPOA and the return of Iranian-American relations to the period of 2015-2016.
The second is to score as many points as possible on playing venues around the world to create favorable conditions for undoubtedly welcome future negotiations, in the first place, with the Americans, and, preferably, with a Democratic administration.
Despite its daring and independent position, Tehran has no other pragmatic choice but negotiations. In all likelihood, the American pressure on Iran under Donald Trump will not dwindle. Given the situation, Iran's foreign policy of the near future will move along a thorny path full of unpredictable pitfalls and unexpected turns. But obviously, all these efforts are oriented at the only option possible – negotiations. Other ways are either unrealistic, or lead to war. And this, I dare say, is something no one wants, including the United States.
From our partner International Affairs