Wars of Aggression as Cultural Events
The International Community has been witnessing in the recent months a dramatic upsurge in the exploitation of cultural heritage, be it its destruction or the ambiguous endorsement of its ownership.
This brought to the lime light the relationship between culture, terrorism and warfare; making it progressively clearer that the protection of the common cultural heritage of mankind is a security imperative and a crucial component of sustainable development.
What we have here is a dual manifestation of the exploitation of peoples' cultural heritage. In one occasion, the promoted narrative is served by the absolute obliteration of the cultural heritage; and in another occasion the promoted narrative is served by claiming ownership or rights to stewardship of certain cultural property.
For the purpose of this article, I will focus on the pressing reality of terrorist activities; and I will leave aside the aspect of state actors using cultural heritage to claim territorial rights, as an extremely complex, sensitive and by nature inconclusive and irresolute subject, that is meant to be dealt independently from any association with terrorism.
The complexity that the destruction of cultural heritage entails when serving the needs of terrorist organizations is rather daunting. In fact, the trafficking of cultural heritage objects can serve not only as means of financing, but also as means of recruitment through the creation of jobs for extremely impoverished, with no other viable alternative of livelihood, people.
At the same time, the trafficking and the demolition of cultural property and the subsequent obliteration of cultural heritage have often been linked with destabilizing efforts. Cultural heritage, as associated with statehood, hinders many terrorist groups, such as ISIS, in their quest to create a crushing homogenization of vast territories, under the group's core identity; be it religion or political ideology. Cultural heritage is a record of the past; hence, its trivialization and destruction sets the stage for the new, imposed upon, cultural and historical narrative.
These activities are not an innovative means of warfare ascribed to the contemporary terrorist organizations such as ISIS. It has been a practice of aggression against communities and their distinct cultural heritage for centuries; taking the most known examples of the early Christian Church against idolatry, aggression during civil wars (such as the Yugoslav war in the 90s), or Nazi tactics.
Being aware of the danger I run here, by citing the Church, the Nazis and brutal civil wars in the same line; my point is that destruction of the cultural past is a widely and inter-temporally used tactic and a very effective one. It has the devastating effect of acting as a centrifugal force within communities; accelerating the process of "divide and conquer" and at the same time hindering the post-conflict reconstruction and rehabilitation, including the return of displaced persons (who after the destruction of their environment as they knew it, they face problems in being accepted and integrated into the new status quo).
Cultural heritage has a strong link with the formation and the fostering of national identity. It is a powerful enabler and driver of sustainable development, by attracting investment and promoting green stable job opportunities. Moreover, it represents the continuum of the re-creation and alteration of the expressions of cultural heritage, in response to the historical evolution of a given group or many groups that could be found in historical/cultural connection. The obliteration of cultural heritage of local populations denies them the chance to employ Cultural Diplomacy, for the purpose of creating alliances with other groups sharing common cultural heritage expressions, isolates these groups and ultimately this identity confusion fuels political manipulation and demagogy.
Cultural heritage is also a source of local development which has immediate repercussions on employment and the economic vitality of various sectors and specific traditional activities. It can be a positive ground for unity within the community. The promotion of cultural heritage improves self-image and confidence in a shared future and reinforces the social cohesion . Ergo, the destruction of cultural heritage could function as a serious weapon of social fragmentation and destabilization.
This is particularly true for collectivist cultures, or else high-context cultures, tend to define the group as "the basic unit of social perception; the self is defined in terms of in-group relationships; in-group goals have primacy or overlap with personal goals; in-group harmony is a value" (Carnevale and Choi, 2000: 106). The categorization of a society as collectivist is particularly important, in the effort to understand the social dynamics, where groups have such an ideology, culture and/or philosophy that aim to inform the identity of its members in a way that, it permeates all social contexts, not merely those in which the group's social identity is explicitly made salient.
With a cyclical mode of argumentation, cultural heritage preservation helps also to rebuild broken communities, re-establish their identities and link their past with their present and future. Cultural heritage tied with identity of the community to which it belongs, represents unique relationships that populations have with their surroundings. Hence, the process of post-conflict rehabilitation and reconciliation would become much more volatile, in the absence of cultural heritage acting as common ground.
Cultural heritage is critical component of resilient societies before-during and after crises. So, my point is that, dealing with the phenomenon is not an unrealistic and cruel prioritization of stones over human lives, but rather an insightful and pro-active approach to security and stability; learning from the past and actually acting timely for a change.
Despite falling attacks, ISIL terrorists remain 'global threat'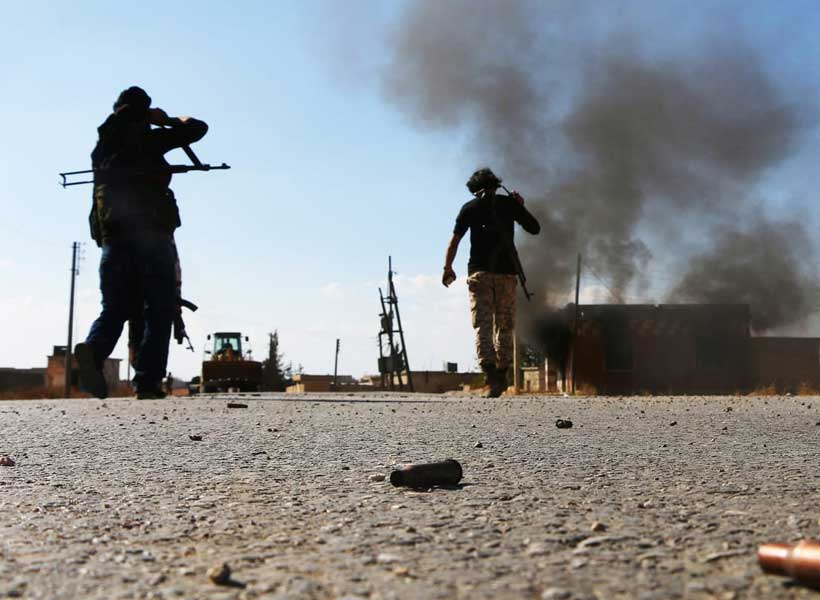 Though attacks were down last year, a new United Nations report to the Security Council on Monday shows that ISIL is still a global threat, despite evolving into a "covert" terrorism network, with countries continuing to face challenges from the growing scourge of violent extremism.
"Despite the more concealed or locally embedded activities of ISIL cells, its central leadership retains an influence and maintains an intent to generate internationally-directed attacks and thereby still plays an important role in advancing the group's objectives," explained Vladimir Voronkov, who heads the UN Office of Counter-Terrorism (UNOCT).
"This is exacerbated by the challenge of foreign terrorist fighters who either are leaving conflict zones, or those who are returning or who are about to be released from prison. In this context, radicalization in prison settings, is seen as a particular challenge in Europe and Iraq," Under-Secretary-General Voronkov added.
He said that so-called "frustrated travelers" were adding to the complexity of the threat, namely fighters who'd failed to reach main battlegrounds, but been diverted instead elsewhere, either by ISIL commanders or of their own volition.
The report notes that the "centre of gravity" of the organization, known in the Arab world as Da'esh, remains in Iraq and Syria, with up to 18,000 remaining in the ranks, including some 3,000 foreign fighters.
"In terms of ISIL's financial strength, the report notes that despite some loss of revenue due to territorial setbacks, ISIL could sustain its operations through accessible reserves, in cash or investment in businesses, ranging between $50 and $300 million. ISIL cells are also reported to generate revenue through criminal activities", explained Mr. Voronkov.
The document, the eighth report on ISIL – which proclaimed its so-called caliphate across northern Syria and Iraq in 2014 – was prepared on behalf of the UN Secretary-General by the Counter-Terrorism Committee Executive Directorate (CTED) and the Analytical Support and Sanctions Monitoring Team of the 1267/1989/2253 ISIL (Da'esh) and Al-Qaida Sanctions Committee, in close collaboration with the UNOCT and other UN entities and international organisations.
After being driven from its city strongholds of Mosul and Raqqa, intense fighting in recent months has left Da'esh defending a small enclave against US-backed fighters in eastern Syria, close to the Iraqi border. According to news reports, around 600 terrorist fighters continue to battle with coalition forces, which have labelled this the "final battle" to crush ISIL.
Challenges faced by Member States
The UN analysis shows that Member States continue to face tremendous challenges across the world in tackling the threats posed by ISIL, with the threat level continuing to expand. This is especially true in North, West and East Africa as well as in Central Asia. Training camps have been identified in Afghanistan, and in South-East Asia, where women and youth are increasingly mobilized for terrorist operations across the region.
The head of CTED, Michele Coninsx, highlighted three of those major challenges faced by Member States:
The "destructive legacy" left in Syria and Iraq, most noticeable in the high number of families who remain internally-displaced due to the destruction of homes and infrastructure overall: She noted that "reconstruction will take many years and will require significant resources, as will restoring and reconciling communities after so many years of conflict."
The growth in the number of terrorist suspects and offenders in custody: The risk posed by such prisoners is difficult to assess and manage.
ISIL's ability to exploit new technologies and find innovative ways to finance itself and find new recruits: Ms. Coninsx noted for example the risks linked to anonymous technologies like blockchain and cryptocurrencies, and other internet-based ways of avoiding detection.
The UN's support to Member States
For several years, various parts of the UN have supported Member States in the fields of prosecution, rehabilitation and reintegration (PRR) of former fighters; international judicial cooperation; countering terrorist financing; border management and law enforcement; countering terrorist narratives and engaging communities to prevent violent extremism.
Specifically, explained CTED's Executive Director Coninsx, the UN Office on Drugs and Crime (UNODC) and UNOCT are leading a joint project to provide tailored capacity-building assistance to prison staff.
In the Lake Chad Basin, she said CTED and UNODC are working to provide Member States with technical expertise to develop comprehensive strategies to prosecute, rehabilitate and reintegrate persons associated with the Boko Haram extremist group.
Other initiatives include the development of a practical guide for requesting electronic evidence across borders, and the deployment of a specialized consultant to support Iraq in its efforts to develop a holistic and comprehensive counter-terrorism strategy.
"The Secretary-General has stressed that despite recent successes against ISIL / Da'esh and its affiliates, the threat posed by returning and relocating fighters, as well as from individuals inspired by them, remains high and has a global reach," stressed Mr. Voronkov. "I would therefore emphasize, the recent ISIL losses should not lead to complacency at any level," he concluded.
Impact of Death Penalty on reduction of Terrorism in Pakistan
Pakistan is the country which suffered the worst impact of terrorism. We suffered more than all the other countries of the world combined. Especially during the period of 2007- 2013, there were almost 730 terrorist attacks, causing thousands of death causalities and so many more injured. Only in the year 2012, the country witnessed 217 acts of terrorism.
Terrorism in Pakistan originated with the Afghan War in the 1980s when the US and its allies gathered "mujahideen" i.e. holy warriors, from all over the world. They trained them, armed them and funded them to be used in a proxy war against USSR. Extremism, Intolerance, Terrorism, and hate was promoted in Pakistani society. Traditionally, Pakistan was a peaceful and tolerant society. In the 1960s and 1970s, Pakistan was a paradise for western tourists. It was among one of the safest countries with an abundance of natural beauty and pleasant climate. Affordable cost of living had attracted many western tourists at that period of time. All religious factions were enjoying very cordial relations. Pakistan was a multi-ethnic society and was living in perfect harmony since ages. The Afghan War turned everything and the society faced increasing divide and intolerance.
In fact, after the withdrawal of USSR's troops from Afghanistan, and lack of US interest from Afghanistan left the fighting forces directionless. Such fighters who were deemed heroes in the US and the western world were left jobless. They were not educated, trained for any skill, except for war and fighting. Their funding was also suspended. Under such scenario, they were left with no other option, except indulging in terrorism on behest of foreign agendas for easy earning of their livelihood.
After the 9/11 incident in 2011, these heroes trained and armed by US and Allies were labeled terrorists and war on terror was waged against them.  Pakistan sided with the US and NATO during its war on terror and became the victim of terrorism.
On 17 December 2014, a major incident of terrorism happened in APS School, in Peshawar, northwest of Pakistan. It was a major act of terrorism where school children and teachers were martyred. The incident jolted the Government of Pakistan and the whole nation was united to fight against the menace of terrorism.
On 24 December the Prime Minister (PM) in a televised address to the nation announced the 'National Action Plan' (NAP) to deal with terrorism. According to the Interior Minister, the plan was prepared in the light of the decisions taken by All Parties Conference. For this purpose, the PM established the National Action Committee consisting of the members from all the political parties and decision were taken in the light of the recommendations of this committee. Prime Minister of Pakistan reached consensus over the issue of "National Action Plan" to fight against terrorism on war footings. Sufficient resources were allocated to fight against terrorism. Adequate legislation were formulated and relevant amendments were introduced to the judiciary, law enforcement organizations. Among many decisions, one of them was "setting up military courts" for tackling terrorism cases in the country, along with a wider plan to tackle terrorism. The death penalty was also approved for terrorists. Previously, the death penalty was banned in Pakistan and criminals were very confident that they can come out of jails after some time and again get involved in similar activities on a much larger scale. Slow access to justice has made it impossible to eradicate terrorism. Additional amendments were unavoidable.
Implementation of "National Action Plan" has shown great achievement and terrorism has been reduced to a huge extent. Death penalty to terrorists proved to be a key to success in eradication of terrorism in Pakistan. There is a comprehensive consensus among all political parties and the general public over the death penalty for terrorists.
Prime Minister of Pakistan has announced, "Continuation of Death Penalty" recently representing the voice of 220 million people of Pakistan. Being an elected Prime Minister, he has to represent the people of Pakistan. Pakistan is a free country and constitution of Pakistan ensures the freedom of expression to its citizens. We enjoy the highest degree of press freedom, however, only a few misuse it and work on the agenda of enemies of Pakistan.
I believe, Pakistan is very mature and civilized. We understand our situation and needs. We hope to decide our own destiny and make our policies indigenously to suit our needs. It is possible, after some time, when we have rooted out terrorism completely, we may ban the death penalty forever. I request the international community to strengthen Pakistan's drive against terrorism, which are the enemies of humanity. Please extend your full cooperation and all possible support to make Pakistan successful against terrorism. I trust that our friends and civilized nations will come forward to support Pakistan. However, we are committed to eliminate terrorism from Pakistan absolutely.
Al Shabaab : Imitating Boko Haram's Scenario in Kenya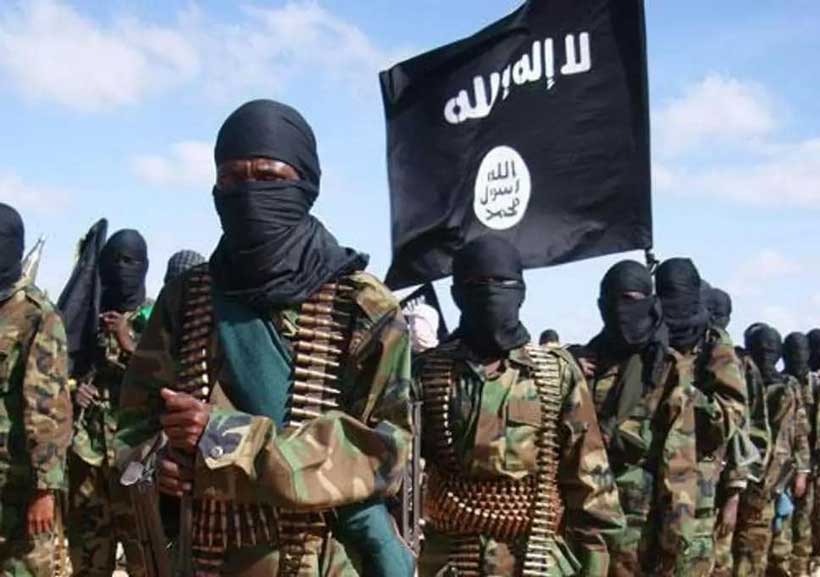 Recently Kenya has Unexpectedly seen a various wave of Jihadist Group attacks from what so-called the Somalian Jihadist of Al Shabaab. Which endangered and killed more than14 people were in a luxury hotel complex. This incident surprised and frightened the Kenyan people as well as the government. This extremist attacks led to rising so many questions among Kenyan public opinion about targeting Kenya's security and national surveillance which opens the door for Kenyan national security challenge to prevent this terrorist armed groups or to failed as Nigerian government did to end Boko Haram's movement in Northern Nigeria.
Yet, this area where took place of Bombing and attacking was in the west of Nairobi, the direction to many banks, embassies, and governmental offices zones, with the Australian high commission, placed just down the road. Also, a University of Nairobi dormitory is nearby; several students were displaced and evacuated as security officials set foot in the scene. As fear and panic spread throughout Kenya, entire national Media started questioning what, how and why happened this incident which took place in well secured and more controlled area? Basically, at the first observation, there was vast disorientation in whether the outbreak was an armed attack or a suspected terrorist attack. So far Kenya has already been the target of various deadly attacks carried out by the Somali extremist's group al-Shabaab. The group is considered one of the most dreadful terrorist group in Africa.
The Origin of Al Shabaab Group and Its Functionalism Role
With the original creation of the Islamist group Al Shabaab in 2006 by Young men up to now still located and controlled Southern Somalia. This Jihadist group became the most dreadful terrorist group in Africa. According to Al Shabaab, the group's key mission is to fight against the 'West' and they stand against anything that is affiliated with the western civilization or western ideology hence its name Al Shabaab, which literally means "The Youth" or "Mujahedeen Youth Movement" that Western civilization and education is fully in a sin. The Islamist group also opposed the creation of schools and seeks to enforce Sharia law over entire Somalia territory. Al Shabaab has not taken too long to attack openly the West especially the Americans. In several audio messages, the leader of the group frightened to attack the interests of the Americans by destroying the oil and military facilities in the south of the country. Additionally, this Jihadist group has engaged in a longstanding uprising to enforce its strict and radical version of Islamic law on Somalia and, though it has been forced out of main cities, controls much of the chaotic failed state's southern and central provincial areas. In October 2017, an al-Shabaab Group truck explosive killed more than 500 people in Mogadishu, the capital. So far the group has been associated with al-Qaeda since 2012 when its last leader, Ahmed Abdi Godane, promised "obedience" to his fellow Ayman al-Zawahiri in 2012. Gobdane was afterward murdered in a US drone strike and al-Shabaab is now guided and functioned by Ahmad Umar, also named as Abu Ubaidah. He got between 7,000 and 9,000 boots among them children at his power. The Islamist group is also estimated to have connects to al-Qaeda in Islamic Maghreb and Boko Haram in Nigeria and Algeria accordingly.
The Al Shabaab Group and Kenya's Scenario Attacks
In the last year, which took place in a town around 100 kilometers far from the frontier with Somalia, in which shooter crashed down into a university in the early morning and murdered more than140 students and several security guards, has completely shacked Kenya. Across the country, families, and relatives started the bleak task of identifying the corpse of the innocent victims and burying their dead. It was a dreadful incident has been happening across Kenya.
Indeed, Al-Shabaab Group has been the goal of an extreme attack of American airstrikes. These have exposed important victims and massacred many governmental leaders. This current Nairobi attack is only a sign first and last to the airstrikes. They are dispatching a message that the US strikes have not deprived them as the US military and several media have claimed. But some observers and experts have raised the question of the full influence of the unexpected attack and its indications for the upcoming of Kenya. The fundamental panic and terror is that the Extremist al-Shabaab Groups could increasingly open up the religious divisions within this East African state that was once seen as an control of stability and process development in a unstable and rebellious region, with the final aim of imitating the victory of the Nigerian terrorist Group Boko Haram , which has controlled over Northern territory in Nigeria and forced the set of Sharia law.
Due to this, another point regarding Al Shabaab militia issue is the impact of public opinion in Kenya. The Kenyan boots are deployed in Somalia as an element of multinational cooperation to combat al-Shabaab group. Basically, The Nairobi attack took place on the third anniversary of a vast strike on a Kenyan base in Somalia by militants in which several Kenyan soldiers may have died. According to Rashid Abdi, a Nairobi-based expert on al-Shabaab with the NGO International Crisis Group, point out: " the terror group's propaganda frequently highlighted the Kenyan presence in Somalia, but pointed out that international links meant there was a wider agenda driving the extremists too ".Hence, If the Kenyans boots withdrew it would cut out a big [ why] why an al-Shabaab group like to attack Kenya but if you have a group like al-Shabaab which is the element of a universal jihad activity then they would still come up with another reason. They notice Kenya with its large western existence and omnipresence as a stronghold of West Africa, The Jihadist group got few contacts and personal links in Kenya itself, In general managing logistic tools and advocating recruits management process. Yet Militia members are frequently trained and brought in from Somalia.
Al Shabaab Against US Foreign Policy involvement in Somalia
As internationally labeled Somalia "Failed State" could bring into account some questions about the benefits and outcomes achieved from the anarchical state under the doctrine of so-called the US National Interests in Africa. Washington's main interest in Somalia is to put an end to the country from becoming a source for terrorist groups to plan attacks on the United States ground and undermine the Horn of Africa, where long-term conflicts among Ethiopia, Eritrea, and Somalia issue. In current years, The U.S. representatives have been very cautious on going into cooperation and collusion between militant Islamist groups in the region, including Boko Haram, Al Shabaab, Al-Qaeda in the Islamic Maghreb, and al-Qaeda in the Middle East. The American government also stay concerned about the Extremist group's capabilities to recruit new members of the Somali Diaspora existing in the United States soil. Al-Shabaab organization has influenced and invited several American members to engage fighting in Somalia.
The American policy has fully depended on intermediary agent forces in Somalia to combat Al-Shabaab group and has hired proxy special contractors to assist some of them, according to the American Newsmedia. By 2007, Washington has financed and equipped hundreds of millions of dollars to prepare and supply AMISOM and recognized Somali security forces, but it issued in late 2017 it was stopping financial aid to most Somali units over corruption issues. In April of that year, President Donald J. Trump gave orders the first deployment of regular U.S. boots to the country since 1994, participating in a small unit of counterterrorism advisors already there. Defense agents' mention some five hundred U.S. personnel are now located in Somalian area. At the same time, the United Nations Security Council called the African Union to take command a peacekeeping force in Somalia borders as well as the capital Mogadishu, which is known by its abbreviation, AMISOM, in early 2007. Its main task was to promote stability among civilians and safeguard the country's transitional government, which was established in 2004 but had just regained to power in Mogadishu. Uganda was the prior African country to deploy soldiers into Somalia under AMISOM, and it sustains the vast unconditional in the regional force, at more than six thousand troops. Other military boots come from Kenya, Burundi, Ethiopia, and Djibouti. In number, AMISOM covers approximately twenty thousand troops.
To conclude, Al-Shabaab Islamist Group has been in difficult dilemma internally so far, facing a big loss in term of recruiting new volunteers to join the group, a lack of financial support, and overseas funds. The organization is ongoing by divergent disagreement and suffers tremendous competition from the Islamic State (ISIS). Though, Al Shabaab is becoming one of the dreadful regional armed groups in the African continent.