Kazakhstan joins currency war as tenge plummets after float
Welcome to the Caspian Daily, where you will find the 10 most important things you need to know on Caspian Sea Region. We appreciate ideas, reports, news and interesting articles. Send along to Caspian[at]moderndiplomacy.eu or on Twitter: @DGiannakopoulos
1Kazakhstan switched to a floating exchange rate, creating fears that the world is about to witness a new round of "currency wars." After currency devaluations in neighboring Russia and China, oil and mineral-rich Kazakhstan's currency fell 36 percent overnight after its government introduced a floating exchange rate for its currency, the tenge. While Kazakhstan's economy is more dependent on oil prices than Russia's, it has been able to avoid currency devaluations until now. After the country's currency collapsed, many stores closed, apparently to change price tags. The Alser electronics store in the central department store of Almaty, Kazakhstan's largest city hung up a sign saying it is "closed for technical reasons." [Sputnik]
2Iran, Kazakhstan discuss launching energy trade zone. Iran, Kazakhstan's provincial officials discussed mutual ties, including establishment of a free trade zone of energy, oil and gas in the Caspian Sea. Rabi' Fallah Jolodar the governor-general of Iran's Mazandaran Province and Rakimbek Amirjanov a deputy governor-general of Kazakhstan's Mangystau Province have conferred over ways to further develop bilateral ties, Fars News Agency reported August 19. During the meeting, the two sides focused on the establishment of a free trade zone of energy, oil and gas in the Caspian Sea. Amirjanov noted that launching the Aktau-Sari flight would further facilitate economic cooperation between the two provinces.Data released by Iran's Customs Administration shows last year Iran exported $205.11 million of non-oil goods to Kazakhstan while importing $175.95 million worth non-oil goods.
3Russian lawmakers are calling the largest allied airborne drills in Europe since the Cold War a threat and provocation rather than a defensive exercise. The war games, dubbed Swift Reponse 15, involve nearly 5,000 soldiers from 11 NATO countries flying across Germany, Italy, Bulgaria, and Romania, and will continue from August 15 to September 13.In announcing the games August 18, the U.S. Army said they were aimed at demonstrating "high-readiness" and the capacity to maintain "a strong and secure Europe."But Vladimir Komoyedov, head of the State Duma Defense Committee, said August 19 that Russia in response is keeping its forces "on alert."Konstantin Kosachyov, head of the Federation Council International Affairs Committee, said the exercises are egging on a recent escalation of fighting in eastern Ukraine."Conducting large-scale NATO drills is tantamount to conducting an operation to cover or support another adventure of Kyiv." He said the "hyper exercise" is actually undermining security in Europe rather than increasing it. "Europe is secure and strong precisely when sabers are rattled less," he said.
4IS Releases Russian Propaganda App. Islamic State (IS) militants from the extremist group's Russian-speaking faction have released a propaganda app for Google's popular Android platform. The app, called Caucas, is not available through the Google Play Store, where Android users obtain mainstream apps. Instead, it was made available for download on August 18 via links posted on sites such as archive.org, a U.S.-based digital archive that IS often uses to post videos. The app provides several types of IS propaganda in Russian. [RFERL]
5Almaty among Top 100 liveable cities. Economist Intelligence Unit (EIU) rated 140 cities by livability. The cities were ranked based on "stability, healthcare, culture and environment, education and infrastructure". Almaty landed on the 100th place of the rating earning 65.3 points out of 100. The City of Apples earned 77 points for stability, 66.7 for healthcare, 57.6 for culture and environment, 66.7 for education and 60.7 for infrastructure. [Tengrinews]
6Azerbaijan has developed six projects under the Harmonizing Digital Markets Initiative and submitted them to the European Commission for financing, according to remarks made by Tofig Babayev on August 17. The director of the Regional Information Technologies Academy told Trend that the main projects to be financed in 2016-2017 will be determined by the end of 2015."The projects developed in six areas of HDM Initiative, including e-customs, e-commerce, e-business, and e-security, will be further implemented in Azerbaijan," he noted. The HDM Initiative includes countries of the Eastern Partnership (Belarus, Moldova, Ukraine, Azerbaijan, Georgia and Armenia).
7What makes Kazakhstan right for the bank deal? "Kazakhstan is home to some of the world's most abundant uranium deposits, making it a key contributor to nuclear fuel supplies around the globe. In 2011, Kazakhstan increased uranium production to almost 20,000 tonnes, making it the largest uranium-producing country. Russia, China and Japan all export significant percentages of their uranium supplies from Kazakhstan. Although Kazakhstan currently does not generate nuclear power, the country is exploring assistance from Russia and Japan to construct nuclear power plants" [Gulf News]
8Russia's top diplomat has said his country doesn't care about the United States' unilateral sanctions against Iran over the delivery of the Russian-made S-300 anti-aircraft missile defense system to the Islamic Republic. "The U.S. sanctions are no concern of ours," Sergei Lavrov said on August 19, emphasizing that Moscow stands only by its own international commitments, Press TV reported. This came as Washington voiced concern a day earlier over delivery of the S-300 missiles to the Islamic Republic. John Kirby, U.S. State Department spokesman, said that Washington is concerned about the delivery of the defense system to Tehran despite the fact the move does not violate any UN Security Council resolutions.
9The oil sector, which determined direct investments in Azerbaijan for two months running, failed to restore this status for March-July. In July direct investments in the Azerbaijan's oil sector increased by 2.1% against June providing only 47.9% of all investments in the economy against 64.1% in January, abc.az reports. The State Statistics Committee (SSC) informs that over Jan-Jul 2015 it was invested AZN 4.125 bn in the oil sector ($3.9 bn on the exchange rate by the end of reported period of AZN 1.0495 to the US dollar) that is by 19.57% higher against the 2014 same term. The non-oil sector was invested AZN 5.2 bn (-6.7%). Oil investments for the reported period made up 44% and non-oil investments -56% of all investments in the economy.
10Iran is going to inaugurate eight new petrochemical projects during the current Iranian fiscal year, Ali Mohammad Bosaqzadeh, an official with the Iranian National Petrochemical Industries Company, said. He added that Iran's petrochemical production increased by 4 percent in the current Iranian calendar year (since March 21). According to Bosaqzadeh, 18 million metric tons of petrochemical products were produced from March 21 to July 22. He said eight petrochemical firms across the country had productions above 90 of their nominal capacities in the meantime.During the period, Iran sold about 4.4 million metric tons of petrochemical products worth 860 trillion rials ($28.8 billion) in the domestic market.
New ADB Platform to Help Boost Financing for Climate Action
The Asian Development Bank (ADB) has launched a new platform aimed at helping its developing member countries in Asia and the Pacific mobilize funding to meet their goals under the Paris Agreement.
The NDC Advance platform will help countries mobilize finance to implement Nationally Determined Contributions (NDCs) regarding greenhouse gas emissions that each country has voluntarily committed to under the Paris Agreement. NDCs also describe priority actions for countries to adapt to climate change.
The announcement was made at the 24th Session of the Conference of the Parties to the United Nations Framework Convention on Climate Change (COP24) in Katowice, Poland, which is aiming to finalize a rulebook for the Paris Agreement when it goes into effect on 1 January 2020.
The agreement aims to limit the increase in the global average temperature to below 2°C, while aiming for 1.5°C.
"Through their NDCs, our developing member countries have made ambitious commitments to respond to climate change," said ADB Vice-President for Knowledge Management and Sustainable Development Mr. Bambang Susantono. "We need to ensure that countries are able to mobilize the needed financing to deliver on their commitments. NDC Advance will help countries devise investment plans to tap financing from a variety of sources and to implement priority projects effectively."
NDC Advance is funded through a $4.55 million grant from ADB and will have three aims: providing technical assistance that helps countries better engage with potential sources of climate finance and to make use of innovative finance mechanisms; identifying and prioritizing climate projects; and supporting countries in tracking how projects deliver against their NDC goals.
The new initiative will help propel the climate actions ADB has committed to under its Strategy 2030 program.
ADB earlier this year committed to ensuring that 75% of its operations will support climate change mitigation and adaptation by 2030, while providing cumulative climate financing of $80 billion from its own sources between 2019 and 2030.
Egypt: Shifting Public Funds from Infrastructure to Investing in People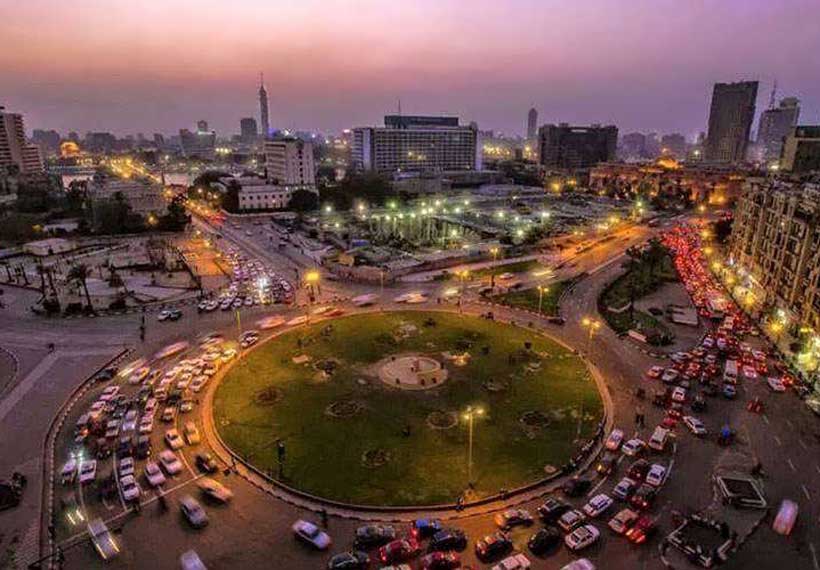 Egypt has an opportunity to capitalize on current reforms by enabling more private investment in infrastructure and freeing up public funds for investments in people's education, health and social protection. This is according to a new World Bank report launched today in Cairo,''Egypt: Enabling Private Investment and Commercial Financing in Infrastructure'', which calls for increasing the public funds available for building human capital by expanding successful energy reforms to other key sectors, such as transport, logistics, water and agriculture.
"Egypt can learn from global experience and gain by increasing the use of private sector finance, management expertise and innovation in commercial infrastructure and agriculture, conserving public sector resources for where they are needed most", said Clive Harris, Head for Maximizing Finance for Development for the World Bank.
Egypt is now beginning to reap the benefits of its transformative economic reform program. Macroeconomic stability and market confidence have been largely restored, growth has resumed, fiscal accounts are improving, and the public debt ratio is projected to fall for the first time in a decade.
"Egypt has demonstrated that by having a package aimed at reducing economic risks, pursuing sector level reforms and well-prepared bankable projects, large scale foreign and domestic investment can be achieved, This is visible through the  US$ 2 billion invested in the largest solar park in the world, Benban, as well as US$ 13 billion in the Zohr field and other natural gas projects" said Ashish Khanna, Program Leader for Sustainable Development at the World Bank.
The report indicates that the action plan to further enabling private investment requires clear policy actions to resolve four cross cutting barriers to private investment – namely better management of land, transparency in Government procurement, efficiency in state owned enterprise and encouraging long term domestic financing. This needs to be complemented with developing projects for private investments with maximum economic impact, like the regional energy hub, logistics corridors, freight transport and agricultural transformation hubs.
The gains from reforms would also free up scarce public resources and allow for them to be re-allocated to investments in the education and health of Egyptians, the country's human capital. Reforms in the energy sector provide an example of what is possible. The reform of energy subsidies freed up US$14 billon, reduced the pressure on the national budget and allowed the quadrupling of the investments in social safety net programs.
According to the report, for Egypt to maintain its reform momentum and focus on investing in its citizens, it will need to broaden and deepen its reform agenda to other sectors. This would be part of a fundamental shift away from the state as a provider of employment and output to an enabler of private investment; with the economy driven by a dynamic private sector generating jobs for the youth.
The report identifies four sectors which have huge potential for private investments and illustrates how successfully attracting those investments would generate growth, create jobs and ultimately contribute to developing Egypt's human capital. The four sectors analyzed in the report are: transport, energy, water and sanitation, and agriculture.
The World Bank provides technical, analytical and financial support to help Egypt reduce poverty and boost shared prosperity. The focus of Bank support includes social safety nets, energy, transport, rural water and sanitation, irrigation, social housing, health care, job creation, and financing for micro and small enterprises. The World Bank currently has a portfolio of 16 projects with a total commitment of US$6.69 billion.
New Initiative to Mitigate Risk for Global Solar Scale-up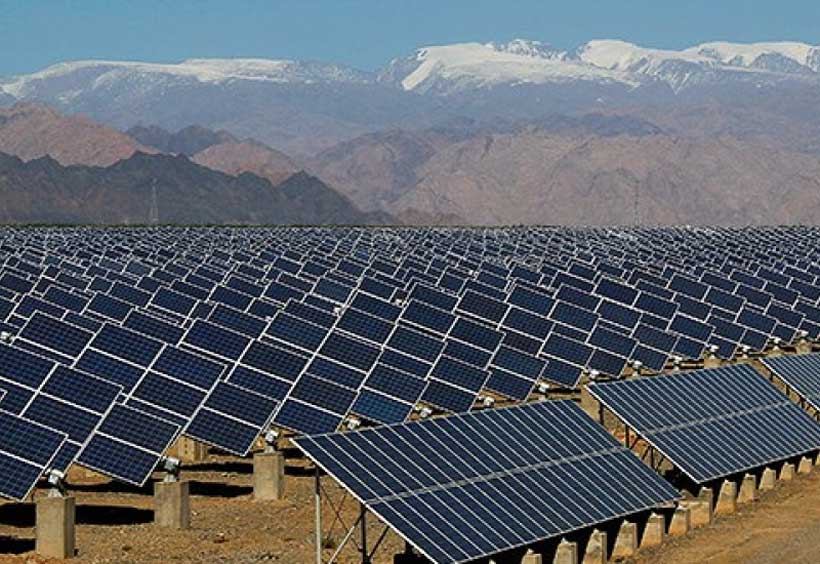 The World Bank and Agence Française de Développement (AFD) are developing a joint Global Solar Risk Mitigation Initiative (SRMI), an integrated approach to tackle policy, technical and financial issues associated with scaling up solar energy deployment, especially in some of the world's poorest countries.
Initiated in Delhi at the first International Solar Alliance (ISA) summit in March 2018, the initiative will support the ISA's goal to reduce costs and mobilize $1,000 billion in public and private investments to finance 1,000 GW of global solar capacity by 2030.
"The World Bank, in partnership with AFD, remains committed to the International Solar Alliance's goals and to global efforts to fight climate change. Through this new, integrated approach, we hope to further scale up solar energy use by reducing the cost of financing for solar projects and de-risking them, especially in low-income countries," said Riccardo Puliti, Senior Director of Energy and Extractives at the World Bank.
As the costs for solar power have fallen steadily, solar power is increasingly viewed as a key component in the fight against climate change. However, solar deployment has been slow in some emerging markets, particularly Africa, due to layers of risks perceived by the private sector in financing solar projects. The SRMI aims to change that.
"This partnership with ISA and the World Bank is another step towards achieving the objective of the Paris Agreement of redirecting financial flows in favor of low carbon and resilient development pathways.  AFD is glad to join forces with these partners to deliver on the commitments made at COP21, to bring solutions to de-risk potential solar investments and mobilize the private sector to invest in sustainable development" said Rémy RIOUX, CEO of AFD.
The SRMI's integrated approach will include:
Support for the development of an enabling policy environment in targeted countries
A new digital procurement (e-tendering) platform to facilitate and streamline solar auctions
Targeting relatively small (under 20 MW) solar projects, offering a more comprehensive risk mitigation package of support to a wider range of investors and financiers to promote scale up at later stages. The financial risk mitigation package offered by SRMI will be supported by technical assistance and concerted engagement on planning, resource mapping and power sector reforms to ensure the creditworthiness of utilities in these countries
Mitigating the residual project's risks through adequate risk mitigation financial instruments for both on and off-grid projects
The governments of India and France launched the ISA, an international organization as part of the Paris Climate Agreement in 2015 to scale up solar energy resources, reduce the cost of financing for solar projects around the world and ultimately help reach the Sustainable Development Goal on energy (SDG7) of providing access to affordable, reliable, sustainable and modern energy to all. To date, 71 countries have signed the constituting treaty of the ISA, and 48 have ratified it.