Kazakhstan joins currency war as tenge plummets after float
Welcome to the Caspian Daily, where you will find the 10 most important things you need to know on Caspian Sea Region. We appreciate ideas, reports, news and interesting articles. Send along to Caspian[at]moderndiplomacy.eu or on Twitter: @DGiannakopoulos
1Kazakhstan switched to a floating exchange rate, creating fears that the world is about to witness a new round of "currency wars." After currency devaluations in neighboring Russia and China, oil and mineral-rich Kazakhstan's currency fell 36 percent overnight after its government introduced a floating exchange rate for its currency, the tenge. While Kazakhstan's economy is more dependent on oil prices than Russia's, it has been able to avoid currency devaluations until now. After the country's currency collapsed, many stores closed, apparently to change price tags. The Alser electronics store in the central department store of Almaty, Kazakhstan's largest city hung up a sign saying it is "closed for technical reasons." [Sputnik]
2Iran, Kazakhstan discuss launching energy trade zone. Iran, Kazakhstan's provincial officials discussed mutual ties, including establishment of a free trade zone of energy, oil and gas in the Caspian Sea. Rabi' Fallah Jolodar the governor-general of Iran's Mazandaran Province and Rakimbek Amirjanov a deputy governor-general of Kazakhstan's Mangystau Province have conferred over ways to further develop bilateral ties, Fars News Agency reported August 19. During the meeting, the two sides focused on the establishment of a free trade zone of energy, oil and gas in the Caspian Sea. Amirjanov noted that launching the Aktau-Sari flight would further facilitate economic cooperation between the two provinces.Data released by Iran's Customs Administration shows last year Iran exported $205.11 million of non-oil goods to Kazakhstan while importing $175.95 million worth non-oil goods.
3Russian lawmakers are calling the largest allied airborne drills in Europe since the Cold War a threat and provocation rather than a defensive exercise. The war games, dubbed Swift Reponse 15, involve nearly 5,000 soldiers from 11 NATO countries flying across Germany, Italy, Bulgaria, and Romania, and will continue from August 15 to September 13.In announcing the games August 18, the U.S. Army said they were aimed at demonstrating "high-readiness" and the capacity to maintain "a strong and secure Europe."But Vladimir Komoyedov, head of the State Duma Defense Committee, said August 19 that Russia in response is keeping its forces "on alert."Konstantin Kosachyov, head of the Federation Council International Affairs Committee, said the exercises are egging on a recent escalation of fighting in eastern Ukraine."Conducting large-scale NATO drills is tantamount to conducting an operation to cover or support another adventure of Kyiv." He said the "hyper exercise" is actually undermining security in Europe rather than increasing it. "Europe is secure and strong precisely when sabers are rattled less," he said.
4IS Releases Russian Propaganda App. Islamic State (IS) militants from the extremist group's Russian-speaking faction have released a propaganda app for Google's popular Android platform. The app, called Caucas, is not available through the Google Play Store, where Android users obtain mainstream apps. Instead, it was made available for download on August 18 via links posted on sites such as archive.org, a U.S.-based digital archive that IS often uses to post videos. The app provides several types of IS propaganda in Russian. [RFERL]
5Almaty among Top 100 liveable cities. Economist Intelligence Unit (EIU) rated 140 cities by livability. The cities were ranked based on "stability, healthcare, culture and environment, education and infrastructure". Almaty landed on the 100th place of the rating earning 65.3 points out of 100. The City of Apples earned 77 points for stability, 66.7 for healthcare, 57.6 for culture and environment, 66.7 for education and 60.7 for infrastructure. [Tengrinews]
6Azerbaijan has developed six projects under the Harmonizing Digital Markets Initiative and submitted them to the European Commission for financing, according to remarks made by Tofig Babayev on August 17. The director of the Regional Information Technologies Academy told Trend that the main projects to be financed in 2016-2017 will be determined by the end of 2015."The projects developed in six areas of HDM Initiative, including e-customs, e-commerce, e-business, and e-security, will be further implemented in Azerbaijan," he noted. The HDM Initiative includes countries of the Eastern Partnership (Belarus, Moldova, Ukraine, Azerbaijan, Georgia and Armenia).
7What makes Kazakhstan right for the bank deal? "Kazakhstan is home to some of the world's most abundant uranium deposits, making it a key contributor to nuclear fuel supplies around the globe. In 2011, Kazakhstan increased uranium production to almost 20,000 tonnes, making it the largest uranium-producing country. Russia, China and Japan all export significant percentages of their uranium supplies from Kazakhstan. Although Kazakhstan currently does not generate nuclear power, the country is exploring assistance from Russia and Japan to construct nuclear power plants" [Gulf News]
8Russia's top diplomat has said his country doesn't care about the United States' unilateral sanctions against Iran over the delivery of the Russian-made S-300 anti-aircraft missile defense system to the Islamic Republic. "The U.S. sanctions are no concern of ours," Sergei Lavrov said on August 19, emphasizing that Moscow stands only by its own international commitments, Press TV reported. This came as Washington voiced concern a day earlier over delivery of the S-300 missiles to the Islamic Republic. John Kirby, U.S. State Department spokesman, said that Washington is concerned about the delivery of the defense system to Tehran despite the fact the move does not violate any UN Security Council resolutions.
9The oil sector, which determined direct investments in Azerbaijan for two months running, failed to restore this status for March-July. In July direct investments in the Azerbaijan's oil sector increased by 2.1% against June providing only 47.9% of all investments in the economy against 64.1% in January, abc.az reports. The State Statistics Committee (SSC) informs that over Jan-Jul 2015 it was invested AZN 4.125 bn in the oil sector ($3.9 bn on the exchange rate by the end of reported period of AZN 1.0495 to the US dollar) that is by 19.57% higher against the 2014 same term. The non-oil sector was invested AZN 5.2 bn (-6.7%). Oil investments for the reported period made up 44% and non-oil investments -56% of all investments in the economy.
10Iran is going to inaugurate eight new petrochemical projects during the current Iranian fiscal year, Ali Mohammad Bosaqzadeh, an official with the Iranian National Petrochemical Industries Company, said. He added that Iran's petrochemical production increased by 4 percent in the current Iranian calendar year (since March 21). According to Bosaqzadeh, 18 million metric tons of petrochemical products were produced from March 21 to July 22. He said eight petrochemical firms across the country had productions above 90 of their nominal capacities in the meantime.During the period, Iran sold about 4.4 million metric tons of petrochemical products worth 860 trillion rials ($28.8 billion) in the domestic market.
Are Nature Based Solutions the key to Africa's climate response?
While the UN climate talks are celebrating their 25th year, carbon emissions around the world have continued to climb. For many, that is where natural solutions could play a key role in managing a dramatic climate transition.
Nature-based solutions or the process of working with and around natural ecosystems to deliver real-world benefits for climate resilience and sustainable development, took center stage on day 4 of COP25 in Madrid).
The African Development Bank has three main approaches to nature-based solutions; namely, restoring damaged ecosystems (land, forests and water bodies), conserving biodiversity, and integrated natural resources management.
Vanessa Ushie, Manager of the Policy Analysis Division at the Bank's African Natural Resource Centre, briefed delegates at COP 25 about the Centre's work during a panel discussion on Tuesday.
"Nature-based solutions are easy to use, and very effective in improving community livelihoods and resilience to climate change. The AfDB is scaling up the use of nature-based solutions to address climate impacts on critical ecosystems and biodiversity in Africa," Ushie said.
UN biodiversity expert Valerie Kapos described a range of natural solutions being implemented across Africa, and around the world. These included protecting rivers, forests, and marine solutions, to benefit local economies.
"We need to be applying that argument to whichever solutions we are choosing," said Kapos, Head of Climate Change and Biodiversity at the UN Environment Programme World Conservation Monitoring Centre (UNEP-WCMC).
This is definitely true for the Seychelles, which has been appointed by the African Union to be the champion of the blue or ocean economy across the continent. While the continent is known for its deserts and jungles, a blue economic transition will be essential for the 48 coastal states that collectively make up the world's longest coastline.
"We have protected 47% of our land, and are moving toward 50%. But our ocean territory is 3,000 times bigger than our land territory, and we are on track to protect 30% of that area," said Ronald Jumeau, Permanent Representative of the Seychelles at the UN.
This was made possible by one of the world's biggest debt-swap programs. The debt-for-nature deal was made possible through The Nature Conservancy, which bought the island nation's $400 million sovereign debt at a discount. That money will be re-invested in nature conservation programmes.
"Through this program we have funded mangrove restoration and climate education programmes," said Angelique Pouponneau, who runs a Seychelles-based trust fund focusing on climate adaptation and conservation.
Ushie from the African Development Bank pointed out that "one thing we are looking at is changing the way in which lending is being channeled to Africa, and how nature can be integrated in the measurement of national wealth and sovereign credit ratings for African countries."
Aviation Safety: EU Commission adopts new EU Air Safety List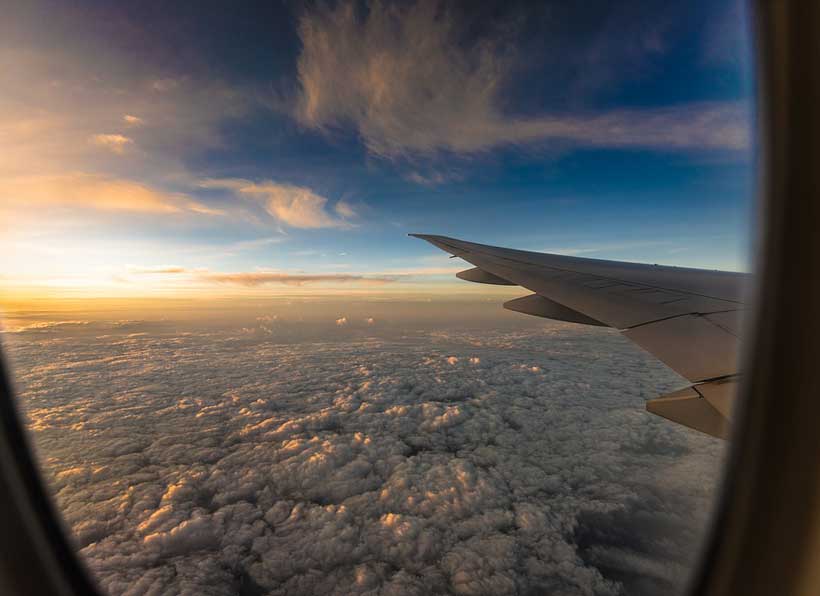 The European Commission today updated the EU Air Safety List, the list of airlines that do not meet international safety standards, and are therefore subject to an operating ban or operational restrictions within the European Union. The EU Air Safety List seeks to ensure the highest level of air safety for Europeans and all other passengers travelling in the European Union.
There is positive news for Gabon as all airlines certified in Gabon have been released from the list following improvements to the aviation safety situation in that country. However, the Armenian Civil Aviation Committee has been put under heightened scrutiny because of signs of a decrease in safety oversight.
Commissioner for Transport Adina Vălean said: "Today's decision illustrates our continuous efforts to offer the highest level of safety. Not only to European travellers, but to travellers worldwide, because aviation safety knows no border or nationalities. I am pleased to announce that the European Commission was able today to clear all Gabonese air carriers from the EU Air Safety List. Gabon was on the List already since 2008, so it is very good that we can recognise the efforts the aviation safety authorities in Gabon have made."
The EU Air Safety List not only helps to maintain high levels of safety in the EU, but also helps affected airlines and countries to improve their levels of safety, in order for them to eventually be taken off the list. In addition, the EU Air Safety List has become a major preventive tool, as it motivates countries with safety problems to act upon them before a ban under the EU Air Safety List would become necessary.
Following today's update, a total of 115 airlines are banned from EU skies:
109 airlines certified in 15 states, due to a lack of safety oversight by the aviation authorities from these states;
Six individual airlines, based on safety concerns with regard to these airlines themselves: Avior Airlines (Venezuela), Iran Aseman Airlines (Iran), Iraqi Airways (Iraq), Blue Wing Airlines (Suriname), Med-View Airlines (Nigeria) and Air Zimbabwe (Zimbabwe).
An additional three airlines are subject to operational restrictions and can only fly to the EU with specific aircraft types: Air Koryo (Democratic People's Republic of Korea), Air Service Comores (the Comoros) and Iran Air (Iran).
Background information
Today's update of the Air Safety List is based on the unanimous opinion of the aviation safety experts from the Member States who met from 20 to 21 November 2019 under the auspices of the EU Air Safety Committee (ASC). This Committee is chaired by the European Commission with the support of the European Union Aviation Safety Agency (EASA). The update equally got the support from the European Parliament's Transport Committee. Assessment is made against international safety standards, and notably the standards promulgated by the International Civil Aviation Organization (ICAO).
The Commission is constantly looking at ways to improve aviation safety, notably through collaborative efforts with aviation authorities worldwide to raise global safety standards. With this in mind, the Commission, through EASA, will implement two cooperation projects in the course of 2020 to assist Angola and Mozambique to further improve their safety oversight systems.
The role of data and statistics for evidence based policy making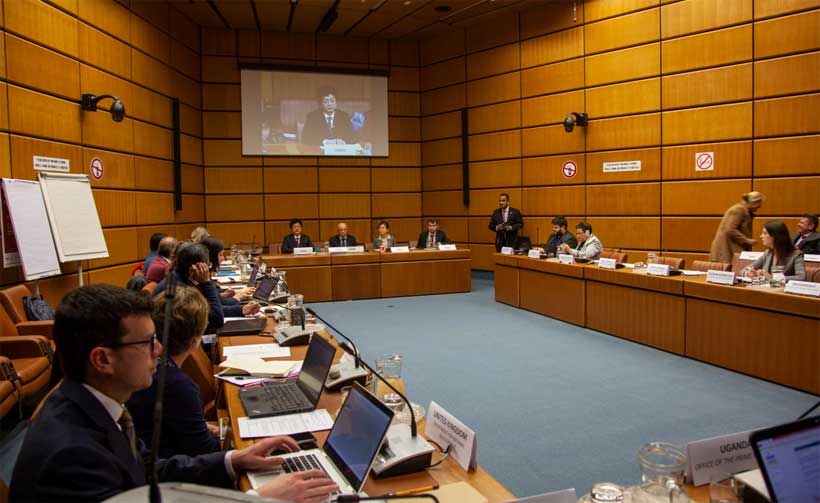 An international workshop on data and statistics for evidence-based Voluntary National Reviews (VNRs) taking place at the headquarters of the United Nations Industrial Development Organization (UNIDO) is a joint initiative of UN Statistics Division (UNSD), New York and UNIDO Statistics Division. The voluntary national review is a mechanism for the regular reviews of the Sustainable Development Goal (SDG) process which are prepared by Member States and presented to High-Level Political Forum. It facilitates sharing of experiences in monitoring the implementation and achievements towards the achievement of the 2030 Agenda for Sustainable Development.
Opening the workshop, Hiroshi Kuniyoshu, UNIDO's Deputy to the Director General and the Managing Director of the External Relations and Policy Research Directorate, welcomed the participants and hailed the role of data and statistics for evidence based policy making. He thanked UN Statistics Division for maintaining a close cooperation with the UNIDO statistics division in undertaking such important international event.
The workshop is attended by more than 40 participants representing national statistical offices and policy making bodies of different member-states as well as by representatives from UN agencies and international non-governmental organizations. Participants are presenting the national SDG monitoring mechanisms and processes and discussing the measurement gaps that impede monitoring of national policies. The workshop will continue till 12 December 2019.