Kazakhstan joins currency war as tenge plummets after float
Welcome to the Caspian Daily, where you will find the 10 most important things you need to know on Caspian Sea Region. We appreciate ideas, reports, news and interesting articles. Send along to Caspian[at]moderndiplomacy.eu or on Twitter: @DGiannakopoulos
1Kazakhstan switched to a floating exchange rate, creating fears that the world is about to witness a new round of "currency wars." After currency devaluations in neighboring Russia and China, oil and mineral-rich Kazakhstan's currency fell 36 percent overnight after its government introduced a floating exchange rate for its currency, the tenge. While Kazakhstan's economy is more dependent on oil prices than Russia's, it has been able to avoid currency devaluations until now. After the country's currency collapsed, many stores closed, apparently to change price tags. The Alser electronics store in the central department store of Almaty, Kazakhstan's largest city hung up a sign saying it is "closed for technical reasons." [Sputnik]
2Iran, Kazakhstan discuss launching energy trade zone. Iran, Kazakhstan's provincial officials discussed mutual ties, including establishment of a free trade zone of energy, oil and gas in the Caspian Sea. Rabi' Fallah Jolodar the governor-general of Iran's Mazandaran Province and Rakimbek Amirjanov a deputy governor-general of Kazakhstan's Mangystau Province have conferred over ways to further develop bilateral ties, Fars News Agency reported August 19. During the meeting, the two sides focused on the establishment of a free trade zone of energy, oil and gas in the Caspian Sea. Amirjanov noted that launching the Aktau-Sari flight would further facilitate economic cooperation between the two provinces.Data released by Iran's Customs Administration shows last year Iran exported $205.11 million of non-oil goods to Kazakhstan while importing $175.95 million worth non-oil goods.
3Russian lawmakers are calling the largest allied airborne drills in Europe since the Cold War a threat and provocation rather than a defensive exercise. The war games, dubbed Swift Reponse 15, involve nearly 5,000 soldiers from 11 NATO countries flying across Germany, Italy, Bulgaria, and Romania, and will continue from August 15 to September 13.In announcing the games August 18, the U.S. Army said they were aimed at demonstrating "high-readiness" and the capacity to maintain "a strong and secure Europe."But Vladimir Komoyedov, head of the State Duma Defense Committee, said August 19 that Russia in response is keeping its forces "on alert."Konstantin Kosachyov, head of the Federation Council International Affairs Committee, said the exercises are egging on a recent escalation of fighting in eastern Ukraine."Conducting large-scale NATO drills is tantamount to conducting an operation to cover or support another adventure of Kyiv." He said the "hyper exercise" is actually undermining security in Europe rather than increasing it. "Europe is secure and strong precisely when sabers are rattled less," he said.
4IS Releases Russian Propaganda App. Islamic State (IS) militants from the extremist group's Russian-speaking faction have released a propaganda app for Google's popular Android platform. The app, called Caucas, is not available through the Google Play Store, where Android users obtain mainstream apps. Instead, it was made available for download on August 18 via links posted on sites such as archive.org, a U.S.-based digital archive that IS often uses to post videos. The app provides several types of IS propaganda in Russian. [RFERL]
5Almaty among Top 100 liveable cities. Economist Intelligence Unit (EIU) rated 140 cities by livability. The cities were ranked based on "stability, healthcare, culture and environment, education and infrastructure". Almaty landed on the 100th place of the rating earning 65.3 points out of 100. The City of Apples earned 77 points for stability, 66.7 for healthcare, 57.6 for culture and environment, 66.7 for education and 60.7 for infrastructure. [Tengrinews]
6Azerbaijan has developed six projects under the Harmonizing Digital Markets Initiative and submitted them to the European Commission for financing, according to remarks made by Tofig Babayev on August 17. The director of the Regional Information Technologies Academy told Trend that the main projects to be financed in 2016-2017 will be determined by the end of 2015."The projects developed in six areas of HDM Initiative, including e-customs, e-commerce, e-business, and e-security, will be further implemented in Azerbaijan," he noted. The HDM Initiative includes countries of the Eastern Partnership (Belarus, Moldova, Ukraine, Azerbaijan, Georgia and Armenia).
7What makes Kazakhstan right for the bank deal? "Kazakhstan is home to some of the world's most abundant uranium deposits, making it a key contributor to nuclear fuel supplies around the globe. In 2011, Kazakhstan increased uranium production to almost 20,000 tonnes, making it the largest uranium-producing country. Russia, China and Japan all export significant percentages of their uranium supplies from Kazakhstan. Although Kazakhstan currently does not generate nuclear power, the country is exploring assistance from Russia and Japan to construct nuclear power plants" [Gulf News]
8Russia's top diplomat has said his country doesn't care about the United States' unilateral sanctions against Iran over the delivery of the Russian-made S-300 anti-aircraft missile defense system to the Islamic Republic. "The U.S. sanctions are no concern of ours," Sergei Lavrov said on August 19, emphasizing that Moscow stands only by its own international commitments, Press TV reported. This came as Washington voiced concern a day earlier over delivery of the S-300 missiles to the Islamic Republic. John Kirby, U.S. State Department spokesman, said that Washington is concerned about the delivery of the defense system to Tehran despite the fact the move does not violate any UN Security Council resolutions.
9The oil sector, which determined direct investments in Azerbaijan for two months running, failed to restore this status for March-July. In July direct investments in the Azerbaijan's oil sector increased by 2.1% against June providing only 47.9% of all investments in the economy against 64.1% in January, abc.az reports. The State Statistics Committee (SSC) informs that over Jan-Jul 2015 it was invested AZN 4.125 bn in the oil sector ($3.9 bn on the exchange rate by the end of reported period of AZN 1.0495 to the US dollar) that is by 19.57% higher against the 2014 same term. The non-oil sector was invested AZN 5.2 bn (-6.7%). Oil investments for the reported period made up 44% and non-oil investments -56% of all investments in the economy.
10Iran is going to inaugurate eight new petrochemical projects during the current Iranian fiscal year, Ali Mohammad Bosaqzadeh, an official with the Iranian National Petrochemical Industries Company, said. He added that Iran's petrochemical production increased by 4 percent in the current Iranian calendar year (since March 21). According to Bosaqzadeh, 18 million metric tons of petrochemical products were produced from March 21 to July 22. He said eight petrochemical firms across the country had productions above 90 of their nominal capacities in the meantime.During the period, Iran sold about 4.4 million metric tons of petrochemical products worth 860 trillion rials ($28.8 billion) in the domestic market.
China-Eurasia Council condemns aggression of Azerbaijan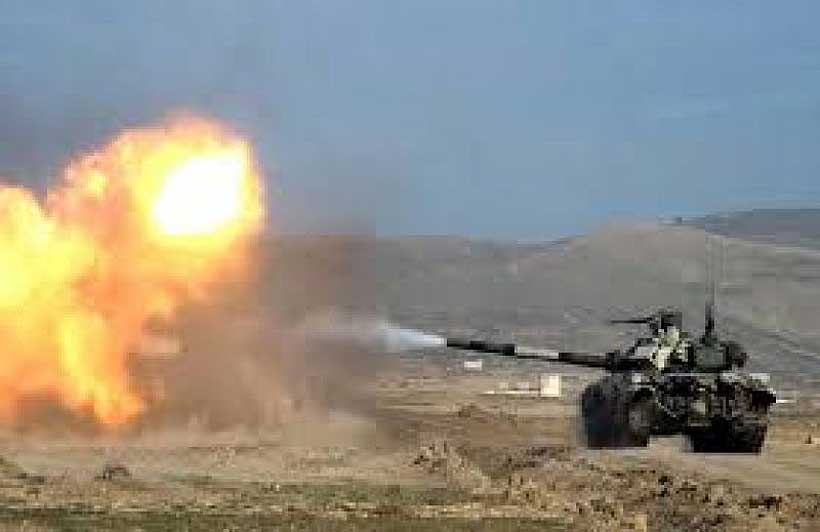 China-Eurasia Council for Political and Strategic Research strongly condemns Azerbaijani aggression which Baku started on July 12, 2020. Azerbaijani Ministry of Defense is a threat for the entire World as it is speaking about its aims to strike Metsamor Nuclear Plant, which is located in Armenia. Baku must understand that this is a crime against humanity, and it is equal to nuclear strike.The destruction of Metsamor Nuclear plant will be a disaster not only for Armenia, but also for Iran, Georgia and Azerbaijan, it will harm World's environment and stand a real problem for several generations of the World. It is worth mentioning, that this time Baku attacked the Northern borders of Armenia, which are sovereign territory of the Republic of Armenia according to International law. Azerbaijan violated the principle of territorial integrity of a sovereign state, which is one of the important pillars of International law.
China-Eurasia Council for Political and Strategic Research condemns Azerbaijan for using force against civilian population of Armenia and calls for peaceful negotiations. Baku must show solidarity and join global ceasefire initiated by the UN secretary general Antonio Guterres and must not try to escalate the situation on the border to deflect public attention from the situation concerning the outbreak of Covid-19 in Azerbaijan. We call official Baku to take care of Azerbaijani people in the hard times of Coronavirus and not send its soldiers to real death. Being multinational Council, for us It's terrible to hear about lossfrom both sides and we express our sincere condolences. Hopefully peace will come to South Caucasus, which is an important crossroad in Eurasian mainland and it can stand a very important link for Belt and Road Initiative, if all problems solved in a peaceful way.
Condemnation Of Armenian Aggression By Friends Of Azerbaijan (FoA)
Friends of Azerbaijan (FoA) strongly condemns the coward act of Armenians aggression in the Tovuz district of Azerbaijan that is a sheer violation of international borders and law. The act is an attempt of Armenia to drive global attention from the peaceful dialogue and negotiation process on Nagorno Karabakh.
In an online meeting of the delegates of the Friends of Azerbaijan (FoA), a joint declaration of condemnation has been issued by the honorable members of Friends of Azerbaijan (FoA).
According to this declaration, Armenian aggression can jeopardize the whole South Caucasus region. The incident on July 12, 2020, is being considered as a direct attack on Azerbaijan and the repercussions of this incident can result in massive catastrophe in the entire region.

The delegates of Friends of Azerbaijan (FoA) stressed the global powers to come forward and take serious action on Armenian intervention by violating the international border of Azerbaijan. The act of Armenia is an open challenge to the sovereignty of Azerbaijan.
Malik Ayub Sumbal founder of Friends of Azerbaijan (FoA) termed that Armenia is losing its legal and moral position on Nagorno Karabakh and there is mounting pressure on Armenia by the international community for the peaceful solution of Nagorno Karabakh according to the UN Resolutions. At this time to get rid of such kind of diplomatic moves, Armenia has launched another major front in Tovuz.
When the whole world is busy against the Covid19 Armenian Prime Minister has chosen a very dangerous path that can take the whole region into war and bloodshed.
Friends of Azerbijan (FoA) is firmly standing with shoulder by shoulder to the people of Azerbaijan and martyr's families at this hour.
Kyrgyz Republic to Enhance Quality of Education with World Bank Financing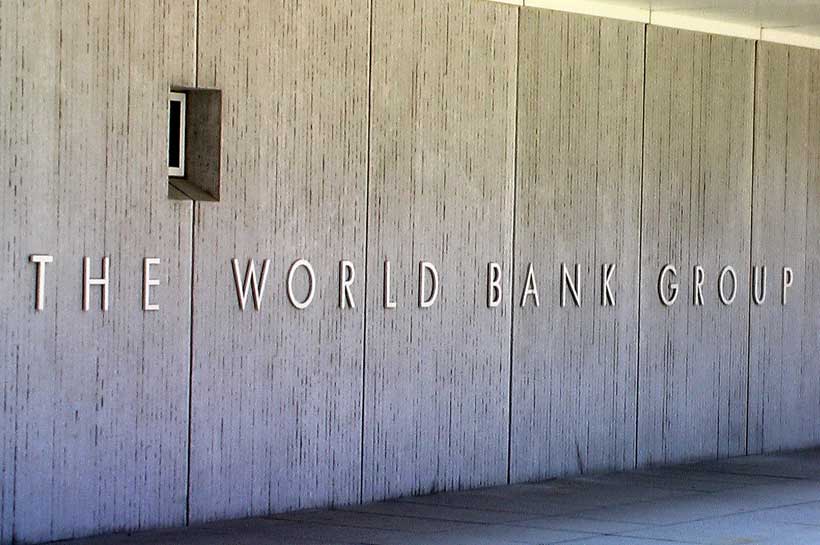 The Kyrgyz Republic will receive World Bank financing for the Learning for the Future Project in the amount of $50 million, on highly concessional terms. $25 million is allocated in the form of a grant, which requires no repayment, while the other $25 million is credit with a 0.75% interest rate, with repayments eased over 38 years, and a six-year grace period.
"The Learning for the Future Project aims to help raise the Kyrgyz Republic's human capital through enhancing school readiness and teacher effectiveness," says Bolormaa Amgaabazar, World Bank Country Manager for the Kyrgyz Republic. "The project puts special emphasis on distance and online learning, increasing digital literacy and building teacher capacity for best teaching-learning practice. Such support will help the country's education system better respond to learning from home during the current school closures and recovery period from the COVID-19 pandemic. In the long run, this approach will help better prepare children for learning and adapting to a fast-changing future economy."
The project has four main areas of support: expanding school readiness for underserved children; increasing effectiveness in teaching practice; enhancing technology-enabled support for learning; and enhancing measurement of learning. In the coming five years, the project will specifically help:
Establish 500 fully equipped community-based kindergartens in rehabilitated premises, thus enabling a successful transition to school for 20,000 children aged 3-5 years, in poor communities countrywide;
Build teacher competencies for more effective teaching of reading, mathematics and sciences in primary and secondary schools, through training in effective pedagogy and assessment, provision of digital learning content, resources and materials in 1,200 schools (53 percent of the total number of schools in the country);
Provide digital literacy training for 36,000 teachers to enhance their capacities to use digital technologies for professional development and effective teaching;
Equip 1,200 schools with an IT platform to support technology-enabled teaching and learning. The Republican Institute of In-Service Teacher Training will assist in developing digital content for teaching and learning;
Introduce a new criteria-based assessment instrument and methodology, develop and introduce standardized tests aligned with new learning standards, conduct the National Learning Assessment in 2023 for grades 4 and 8, and participate in the Program for International Student Assessment (PISA) 2024.
The project will be implemented by the Ministry of Education and Science of the Kyrgyz Republic during 2020-2025, using its existing institutional structures and in compliance with relevant World Bank procedures and standards.
The project supports the World Bank's 2019-2022 Country Partnership Framework for the Kyrgyz Republic and is closely aligned with the National Education Sector Strategy-2040 of the Ministry of Education and Science, which is now under development. The project was approved by the World Bank's Board of Executive Directors on March 31, 2020 and was ratified by the Parliament of the Kyrgyz Republic on June 11, 2020.