Azerbaijan, the most stable country in the South Caucasus
Welcome to the Caspian Daily, where you will find the 10 most important things you need to know on Caspian Sea Region. We appreciate ideas, reports, news and interesting articles. Send along to Caspian[at]moderndiplomacy.eu or on Twitter: @DGiannakopoulos
1Azerbaijan is the most stable country in the South Caucasus in terms of stability in domestic and foreign policy, economic power and the ability to resist extremism, says a report published by Minchenko Consulting. The report mentions that the collapse of the USSR gave birth to six armed conflicts, the majority of which still remain unsettled. "The South Caucasus is the only region in the post-Soviet area where some of the states do not have diplomatic relations. There are no diplomatic relations between Azerbaijan and Armenia, Georgia and Russia, Armenia and Turkey," says the report.Azerbaijan is mentioned as the most stable country among the three South Caucasian countries in terms of stability in domestic and foreign policy, economic power and the ability to resist extremism. Azerbaijan comes first thanks to its monolithic political system and strong economy.
2Russia's Defense Ministry broadcasting channel, Zvezda-TV, reports that Moscow has plans to start building new early warning radar stations in Azerbijan and near the Arctic Circle. The radar stations are meant to provide long-distance monitoring of airspace. Construction of the Voronezh-DM radar will start at Azerbaijan's Soviet-era Qabala military complex in 2017 and is scheduled to be completed during 2019. The new radar will replace old Soviet radar system Daryal, which Russia stopped using in December 2012 due to differences with Baku over the Qabala lease fee.
3Some 234 trains have been launched via the China-Europe-China railway route through Kazakhstan for the first seven months of 2015, which is almost three times more than in the same period of last year, Kazakhstan Temir Zholy (Railway of Kazakhstan) said."As of 2015, the number of organized container trains is expected to increase up to 510 or more than 40,000 containers, which is almost 40 times more than in 2011," a statement said."Kazakhstan Temir Zholy is actively working to implement the transit-transport potential of the country in three main vectors: East-West (China-Europe-China), TRACECA (China, Turkey, the Caucasus); North-South (China, Russia, India, Gulf countries)," a statement said. "Great success in this area was observed in transcontinental transportation via the China-Europe-China route." The container transportation via this route increased, mainly due to redirecting the cargo flow from marine transport to railway transport.
4Kazakhstan Power Market Outlook To 2025. This report elaborates Kazakhstans power market structure and provides historical and forecast numbers for generation, capacity and consumption up to 2025. Detailed analysis of the Kazakhstan power markets regulatory structure, import and export trends, competitive landscape and power projects at various stages of the supply chain is provided. The report also gives a snapshot of the power sector in Kazakhstan on broad parameters of macroeconomics, supply security, generation infrastructure, transmission infrastructure, degree of competition, regulatory scenario and future potential. Financial performance of the leading power companies is also analyzed in the report. [Market Research Reports]
5Turkmenistan has seen a 7.8-percent GDP growth in oil and gas condensate production in the January-July 2015 period. This data was announced at a meeting of the Turkmen Cabinet of Ministers, which summarized the results from various sectors of the national economy for the first seven months of the current year. It was also noted that the country's GDP growth was at the level of 8.7 percent, including an industrial sector growth rate of about 4.4 percent, 12.6 percent in the construction sector, 13 percent in trade, and 12.2 percent in agricultural production. The volume of investments from all financing resources amounted to 27.7 billion manat, representing a 7.9 percent growth from that of the same period in 2014.
6How Much Pressure Will Iran Put On Oil Prices? "According to Robin Mills, Head of Consulting at Manaar Energy, the anticipation of the Iranian deal has already caused prices to fall and further falls will depend on the pace of the increase in Iranian exports."Iranian exports will increase somewhat ahead of the formal confirmation of lifting sanctions, about 6 months after the approval of the deal by the U.S. and Iran (which itself takes 3 months from signing), but the return of ~1 million bpd of Iranian exports will depress prices by $5-10 per barrel. In the long term, growing production from Iran will help keep prices moderate," stated Mills to Oilprice" source: investing.com
7Central Asian Cities: Between Demography and Politics. "We live in a rapidly urbanizing world, where city populations are growing in across the globe at an impressive rate. In 1950, 28.8 percent of the world's population lived in cities, in 1975 – this figure was 37.2 percent and in 2000 – 45.0 percent, while more recently, in 2009, it exceeded 50 percent. This trend is also apparent in the post-Soviet space, chiefly in Central Asia. In 1959, city-dwellers accounted for 38.5 percent of the population, whereas in 2014 this figure had risen to 47.6 percent, with the population increasing from 8.9 to 32.1 million. According to UN forecasts, by 2050 the region is to become home to 82 million people, with 45 million or 55 percent residing in cities. The fastest increase takes place in major cities, which are gradually becoming into megalopolises, and this gives rise to a range of political challenges for Central Asian states" Artem Dankov for RIAC.
8Kazakhstan's Mining Fiscal Regime. Kazakhstan has significant fossil fuel reserves, and mineral and metal deposits. It produces a variety of mineral resources such as coal, uranium, lead, zinc, tungsten, molybdenum, borates, phosphorite, copper, potassium and cadmium. The fiscal regime report covers mining industry of Kazakhstan which is governed by the Ministry of Industry and New Technology and Ministry of Environmental Protection. The Law of Subsoil and Subsoil Use is the main regulating law for mining activities in the country. The report outlines governing bodies, governing laws, licenses, rights, obligations and key fiscal terms which includes upfront payments and taxes on subsurface usage, land tax, vehicle tax, deductions, depreciation, loss carry forward, withholding taxes and value added tax (VAT) [Research and Markets]
9Three-day consultations of heads of customs services of the participating countries of international transport project North-South, including Azerbaijan, will start in Delhi tomorrow. Indian ambassador to Russia Pundi Srinivasan Raghavan has informed today that the parties are actively working on launching this project as it will halve the costs on the delivery of goods. Transport corridor from Nava Sheva (Mumbai, India) through Bandar Abbas (Iran) to Astrakhan (Russia) and Baku (Azerbaijan) is expected to reduce much the time of transporting cargo from India to the regions of Central Asia and Russia. Currently, an important issue in the running of transport corridor North-South is the completion of railway line Qazvin-Rasht-Astara with length of 375 km.
10Kazakhstan, Azerbaijan, Kyrgyzstan and Turkey agreed to create a common Turkic-speaking channel.Memo was signed during the first meeting of the ministers in the sphere of information and media council of cooperation in Astana. The channel will broadcast in the language of the member-states which signed a memo on its creation.
China-Eurasia Council condemns aggression of Azerbaijan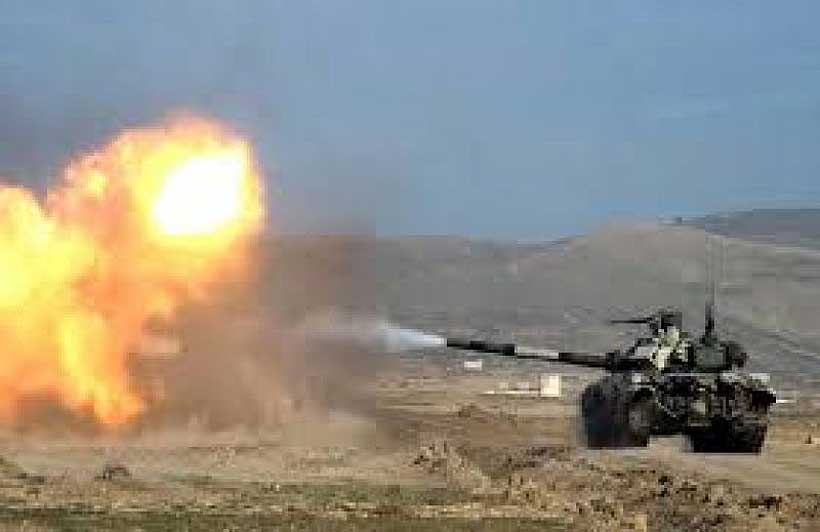 China-Eurasia Council for Political and Strategic Research strongly condemns Azerbaijani aggression which Baku started on July 12, 2020. Azerbaijani Ministry of Defense is a threat for the entire World as it is speaking about its aims to strike Metsamor Nuclear Plant, which is located in Armenia. Baku must understand that this is a crime against humanity, and it is equal to nuclear strike.The destruction of Metsamor Nuclear plant will be a disaster not only for Armenia, but also for Iran, Georgia and Azerbaijan, it will harm World's environment and stand a real problem for several generations of the World. It is worth mentioning, that this time Baku attacked the Northern borders of Armenia, which are sovereign territory of the Republic of Armenia according to International law. Azerbaijan violated the principle of territorial integrity of a sovereign state, which is one of the important pillars of International law.
China-Eurasia Council for Political and Strategic Research condemns Azerbaijan for using force against civilian population of Armenia and calls for peaceful negotiations. Baku must show solidarity and join global ceasefire initiated by the UN secretary general Antonio Guterres and must not try to escalate the situation on the border to deflect public attention from the situation concerning the outbreak of Covid-19 in Azerbaijan. We call official Baku to take care of Azerbaijani people in the hard times of Coronavirus and not send its soldiers to real death. Being multinational Council, for us It's terrible to hear about lossfrom both sides and we express our sincere condolences. Hopefully peace will come to South Caucasus, which is an important crossroad in Eurasian mainland and it can stand a very important link for Belt and Road Initiative, if all problems solved in a peaceful way.
Condemnation Of Armenian Aggression By Friends Of Azerbaijan (FoA)
Friends of Azerbaijan (FoA) strongly condemns the coward act of Armenians aggression in the Tovuz district of Azerbaijan that is a sheer violation of international borders and law. The act is an attempt of Armenia to drive global attention from the peaceful dialogue and negotiation process on Nagorno Karabakh.
In an online meeting of the delegates of the Friends of Azerbaijan (FoA), a joint declaration of condemnation has been issued by the honorable members of Friends of Azerbaijan (FoA).
According to this declaration, Armenian aggression can jeopardize the whole South Caucasus region. The incident on July 12, 2020, is being considered as a direct attack on Azerbaijan and the repercussions of this incident can result in massive catastrophe in the entire region.

The delegates of Friends of Azerbaijan (FoA) stressed the global powers to come forward and take serious action on Armenian intervention by violating the international border of Azerbaijan. The act of Armenia is an open challenge to the sovereignty of Azerbaijan.
Malik Ayub Sumbal founder of Friends of Azerbaijan (FoA) termed that Armenia is losing its legal and moral position on Nagorno Karabakh and there is mounting pressure on Armenia by the international community for the peaceful solution of Nagorno Karabakh according to the UN Resolutions. At this time to get rid of such kind of diplomatic moves, Armenia has launched another major front in Tovuz.
When the whole world is busy against the Covid19 Armenian Prime Minister has chosen a very dangerous path that can take the whole region into war and bloodshed.
Friends of Azerbijan (FoA) is firmly standing with shoulder by shoulder to the people of Azerbaijan and martyr's families at this hour.
Kyrgyz Republic to Enhance Quality of Education with World Bank Financing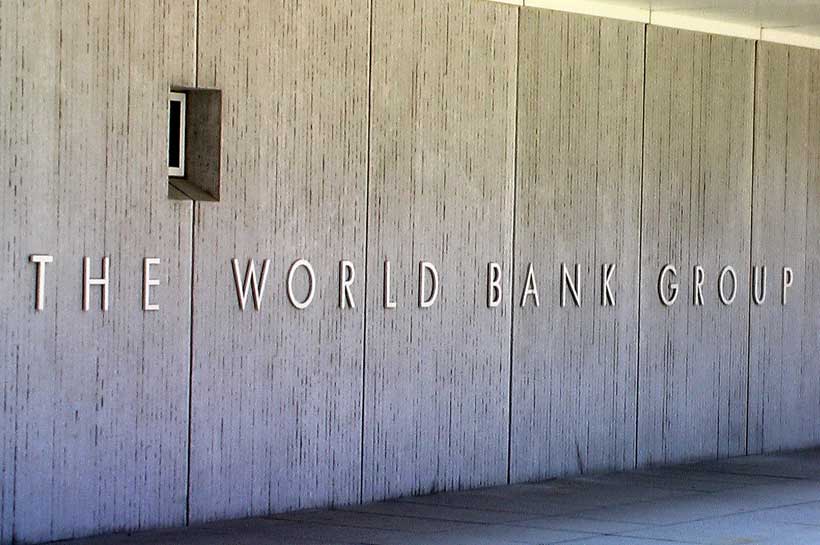 The Kyrgyz Republic will receive World Bank financing for the Learning for the Future Project in the amount of $50 million, on highly concessional terms. $25 million is allocated in the form of a grant, which requires no repayment, while the other $25 million is credit with a 0.75% interest rate, with repayments eased over 38 years, and a six-year grace period.
"The Learning for the Future Project aims to help raise the Kyrgyz Republic's human capital through enhancing school readiness and teacher effectiveness," says Bolormaa Amgaabazar, World Bank Country Manager for the Kyrgyz Republic. "The project puts special emphasis on distance and online learning, increasing digital literacy and building teacher capacity for best teaching-learning practice. Such support will help the country's education system better respond to learning from home during the current school closures and recovery period from the COVID-19 pandemic. In the long run, this approach will help better prepare children for learning and adapting to a fast-changing future economy."
The project has four main areas of support: expanding school readiness for underserved children; increasing effectiveness in teaching practice; enhancing technology-enabled support for learning; and enhancing measurement of learning. In the coming five years, the project will specifically help:
Establish 500 fully equipped community-based kindergartens in rehabilitated premises, thus enabling a successful transition to school for 20,000 children aged 3-5 years, in poor communities countrywide;
Build teacher competencies for more effective teaching of reading, mathematics and sciences in primary and secondary schools, through training in effective pedagogy and assessment, provision of digital learning content, resources and materials in 1,200 schools (53 percent of the total number of schools in the country);
Provide digital literacy training for 36,000 teachers to enhance their capacities to use digital technologies for professional development and effective teaching;
Equip 1,200 schools with an IT platform to support technology-enabled teaching and learning. The Republican Institute of In-Service Teacher Training will assist in developing digital content for teaching and learning;
Introduce a new criteria-based assessment instrument and methodology, develop and introduce standardized tests aligned with new learning standards, conduct the National Learning Assessment in 2023 for grades 4 and 8, and participate in the Program for International Student Assessment (PISA) 2024.
The project will be implemented by the Ministry of Education and Science of the Kyrgyz Republic during 2020-2025, using its existing institutional structures and in compliance with relevant World Bank procedures and standards.
The project supports the World Bank's 2019-2022 Country Partnership Framework for the Kyrgyz Republic and is closely aligned with the National Education Sector Strategy-2040 of the Ministry of Education and Science, which is now under development. The project was approved by the World Bank's Board of Executive Directors on March 31, 2020 and was ratified by the Parliament of the Kyrgyz Republic on June 11, 2020.