Azerbaijan, the most stable country in the South Caucasus
Welcome to the Caspian Daily, where you will find the 10 most important things you need to know on Caspian Sea Region. We appreciate ideas, reports, news and interesting articles. Send along to Caspian[at]moderndiplomacy.eu or on Twitter: @DGiannakopoulos
1Azerbaijan is the most stable country in the South Caucasus in terms of stability in domestic and foreign policy, economic power and the ability to resist extremism, says a report published by Minchenko Consulting. The report mentions that the collapse of the USSR gave birth to six armed conflicts, the majority of which still remain unsettled. "The South Caucasus is the only region in the post-Soviet area where some of the states do not have diplomatic relations. There are no diplomatic relations between Azerbaijan and Armenia, Georgia and Russia, Armenia and Turkey," says the report.Azerbaijan is mentioned as the most stable country among the three South Caucasian countries in terms of stability in domestic and foreign policy, economic power and the ability to resist extremism. Azerbaijan comes first thanks to its monolithic political system and strong economy.
2Russia's Defense Ministry broadcasting channel, Zvezda-TV, reports that Moscow has plans to start building new early warning radar stations in Azerbijan and near the Arctic Circle. The radar stations are meant to provide long-distance monitoring of airspace. Construction of the Voronezh-DM radar will start at Azerbaijan's Soviet-era Qabala military complex in 2017 and is scheduled to be completed during 2019. The new radar will replace old Soviet radar system Daryal, which Russia stopped using in December 2012 due to differences with Baku over the Qabala lease fee.
3Some 234 trains have been launched via the China-Europe-China railway route through Kazakhstan for the first seven months of 2015, which is almost three times more than in the same period of last year, Kazakhstan Temir Zholy (Railway of Kazakhstan) said."As of 2015, the number of organized container trains is expected to increase up to 510 or more than 40,000 containers, which is almost 40 times more than in 2011," a statement said."Kazakhstan Temir Zholy is actively working to implement the transit-transport potential of the country in three main vectors: East-West (China-Europe-China), TRACECA (China, Turkey, the Caucasus); North-South (China, Russia, India, Gulf countries)," a statement said. "Great success in this area was observed in transcontinental transportation via the China-Europe-China route." The container transportation via this route increased, mainly due to redirecting the cargo flow from marine transport to railway transport.
4Kazakhstan Power Market Outlook To 2025. This report elaborates Kazakhstans power market structure and provides historical and forecast numbers for generation, capacity and consumption up to 2025. Detailed analysis of the Kazakhstan power markets regulatory structure, import and export trends, competitive landscape and power projects at various stages of the supply chain is provided. The report also gives a snapshot of the power sector in Kazakhstan on broad parameters of macroeconomics, supply security, generation infrastructure, transmission infrastructure, degree of competition, regulatory scenario and future potential. Financial performance of the leading power companies is also analyzed in the report. [Market Research Reports]
5Turkmenistan has seen a 7.8-percent GDP growth in oil and gas condensate production in the January-July 2015 period. This data was announced at a meeting of the Turkmen Cabinet of Ministers, which summarized the results from various sectors of the national economy for the first seven months of the current year. It was also noted that the country's GDP growth was at the level of 8.7 percent, including an industrial sector growth rate of about 4.4 percent, 12.6 percent in the construction sector, 13 percent in trade, and 12.2 percent in agricultural production. The volume of investments from all financing resources amounted to 27.7 billion manat, representing a 7.9 percent growth from that of the same period in 2014.
6How Much Pressure Will Iran Put On Oil Prices? "According to Robin Mills, Head of Consulting at Manaar Energy, the anticipation of the Iranian deal has already caused prices to fall and further falls will depend on the pace of the increase in Iranian exports."Iranian exports will increase somewhat ahead of the formal confirmation of lifting sanctions, about 6 months after the approval of the deal by the U.S. and Iran (which itself takes 3 months from signing), but the return of ~1 million bpd of Iranian exports will depress prices by $5-10 per barrel. In the long term, growing production from Iran will help keep prices moderate," stated Mills to Oilprice" source: investing.com
7Central Asian Cities: Between Demography and Politics. "We live in a rapidly urbanizing world, where city populations are growing in across the globe at an impressive rate. In 1950, 28.8 percent of the world's population lived in cities, in 1975 – this figure was 37.2 percent and in 2000 – 45.0 percent, while more recently, in 2009, it exceeded 50 percent. This trend is also apparent in the post-Soviet space, chiefly in Central Asia. In 1959, city-dwellers accounted for 38.5 percent of the population, whereas in 2014 this figure had risen to 47.6 percent, with the population increasing from 8.9 to 32.1 million. According to UN forecasts, by 2050 the region is to become home to 82 million people, with 45 million or 55 percent residing in cities. The fastest increase takes place in major cities, which are gradually becoming into megalopolises, and this gives rise to a range of political challenges for Central Asian states" Artem Dankov for RIAC.
8Kazakhstan's Mining Fiscal Regime. Kazakhstan has significant fossil fuel reserves, and mineral and metal deposits. It produces a variety of mineral resources such as coal, uranium, lead, zinc, tungsten, molybdenum, borates, phosphorite, copper, potassium and cadmium. The fiscal regime report covers mining industry of Kazakhstan which is governed by the Ministry of Industry and New Technology and Ministry of Environmental Protection. The Law of Subsoil and Subsoil Use is the main regulating law for mining activities in the country. The report outlines governing bodies, governing laws, licenses, rights, obligations and key fiscal terms which includes upfront payments and taxes on subsurface usage, land tax, vehicle tax, deductions, depreciation, loss carry forward, withholding taxes and value added tax (VAT) [Research and Markets]
9Three-day consultations of heads of customs services of the participating countries of international transport project North-South, including Azerbaijan, will start in Delhi tomorrow. Indian ambassador to Russia Pundi Srinivasan Raghavan has informed today that the parties are actively working on launching this project as it will halve the costs on the delivery of goods. Transport corridor from Nava Sheva (Mumbai, India) through Bandar Abbas (Iran) to Astrakhan (Russia) and Baku (Azerbaijan) is expected to reduce much the time of transporting cargo from India to the regions of Central Asia and Russia. Currently, an important issue in the running of transport corridor North-South is the completion of railway line Qazvin-Rasht-Astara with length of 375 km.
10Kazakhstan, Azerbaijan, Kyrgyzstan and Turkey agreed to create a common Turkic-speaking channel.Memo was signed during the first meeting of the ministers in the sphere of information and media council of cooperation in Astana. The channel will broadcast in the language of the member-states which signed a memo on its creation.
ADB Supports 275 MW Power Plant to Boost Energy Access in Sumatra, Indonesia
The Asian Development Bank (ADB) today signed a private sector financing package to support the construction of a 275-megawatt combined-cycle gas turbine power plant in Riau province in central Sumatra, Indonesia, to help secure the country's energy future and provide communities with more affordable and reliable electricity.
The financing consists of a $70 million A loan from ADB's ordinary capital resources and $82 million B loan from Sumitomo Mitsui Banking Corporation and MUFG Bank, with ADB providing a partial risk guarantee (PRG) to the participating commercial banks. The International Finance Corporation (IFC) will provide $50 million for the Riau Natural Gas Power Project in the first-ever cofinancing of an infrastructure project by ADB and IFC in Indonesia.
ADB will also administer a $20 million loan from the Leading Asia's Private Sector Infrastructure Fund (LEAP), supported by the Japan International Cooperation Agency. Established in March 2016, LEAP's mandate is to help fill financing gaps and increase access to finance for ADB-supported infrastructure projects in Asia and the Pacific.
"ADB's involvement in the project has helped secure long-term commercial bank financing necessary for any large-scale infrastructure investment, which has remained a challenge in Indonesia," said Infrastructure Finance Division Director for Southeast Asia, East Asia, and the Pacific at ADB's Private Sector Operations Department Mr. Jackie B. Surtani. "ADB's role as a lender and provider of PRG to the project's B loan lenders will enable the project to mobilize a significant amount of long-term debt."
The project is being implemented through PT. Medco Ratch Power Riau, a special purpose vehicle partially owned by PT. Medco Power Indonesia, a leading developer and operator of small and medium-sized independent power producers (IPP) in the country, and Ratchaburi Electricity Generating Holding Public Company Limited, Thailand's largest IPP.
"ADB's role was key in getting this transaction closed from the negotiation stage of the power purchase agreement to the structuring of the financing package," said PT. Medco Power Indonesia Chief Executive Officer Mr. Eka Satria.
The plant is expected to provide stable and reliable power to the domestic grid, amounting to about 1,445 gigawatt-hour annually. The use of combined-cycle gas-fired power generation will improve the environmental sustainability of the current energy mix in Sumatra by displacing diesel and coal as fuels for electricity generation.
Education critical to ensure future of forests, and reverse their destruction
The UN drew attention to the vital role that forests play in addressing some of the world's greatest environmental challenges on Thursday, and the importance of tackling the issues that threaten them, such as deforestation, and land degradation.
The UN drew attention to the vital role that forests play in addressing some of the world's greatest environmental challenges on Thursday, and the importance of tackling the issues that threaten them, such as deforestation, and land degradation.
Marking the 2019 International Day of Forests, the UN Food and Agriculture Organization (FAO) launched new forestry education initiatives aimed at raising awareness amongst young people about their sustainable use and conservation, and some of the major challenges related to forestry education.
Despite the well documented and important role that forests play in keeping the environment healthy and helping to address global challenges such as climate change through the capture of greenhouse gases, many people have little knowledge of the many ways that forests support human life, or the grave dangers many forests face.
As more and more people move to cities, becoming oblivious to the plight of rural areas, says the FAO, this problem is growing.
In a statement, José Graziano da Silva, FAO's Director-General, said that "education is a critical step to safeguarding natural resources for future generations. It is essential for children to learn about forests at an early age."Education, however, can challenge and reverse this situation. The FAO has identified deficiencies in the way that forest-related issues are taught, describing forestry education as generally "inadequate," and failing to address emerging challenges. The opportunities to study forestry at all levels, the Organization says, are few and far between.
As part of the global celebrations marking the day, the UN Department of Economic and Social Affairs (DESA) held a special event at UN Headquarters in New York on Thursday, featuring remarks by senior UN and government officials, as well as a panel discussion and general discussion by Member States and UN bodies.
Opening the event, Mr. Hossein Moeini Meybodi, Senior Forest Policy Officer at the UN Forum on Forests, was positive about the effect that education, awareness raising measures and improved forestry management can have on the future of forests: "It is our sincere hope that by sharing positive messages on solutions that exist for forests, and the communities that they support, we can learn from each other and together create a greener, more sustainable world for future generations."
UNESCO research on AI's implications on human rights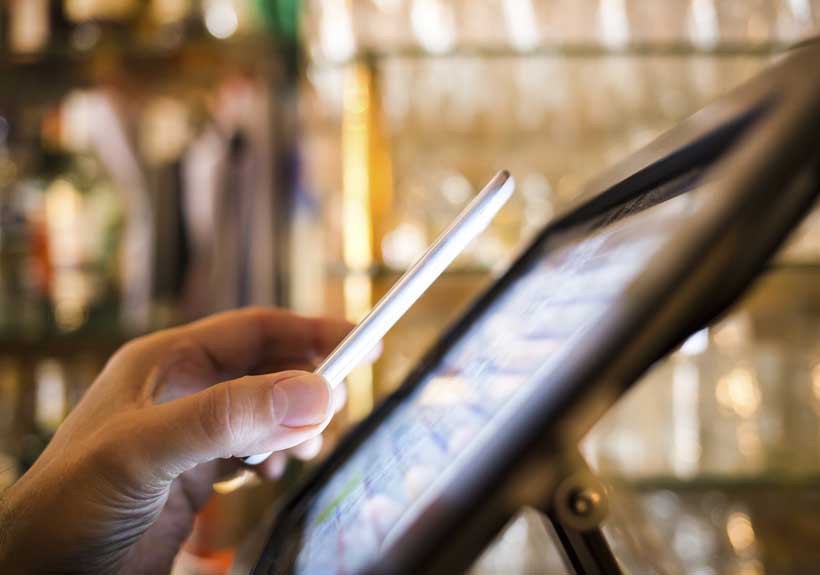 "Artificial Intelligence (AI) is increasingly becoming the veiled decision-maker of our times. AI has profound implications on human rights ranging from freedom of expression, privacy, to right to equality and participation; a human rights based approach must be mainstreamed to guide the development AI through inclusive multi-stakeholder participation," said UNESCO programme specialist Xianhong Hu, when she spoke at the 40th Session of the United Nations Human Rights Council last week.
She was presenting the summary findings of UNESCO's new report Steering AI for Knowledge Societies: A ROAM Perspective, during the panel discussion on Human Rights in the Era of Artificial Intelligence: Exploring the AI development from UNESCO's prism of Internet Universality, this report shows these principles are intended for all interested stakeholders and AI development should align with human Rights, Openness, Accessibility and Multi-stakeholder governance.
This ROAM approach can serve to guide the ensemble of values, norms, policies, regulations, codes and ethics that govern the development and use of AI – a theme that was echoed by a number of delegates in the room.
"The complexity of AI calls for an interdisciplinary, comprehensive, global and multi-stakeholder reflection on the opportunities and challenges that come with such advanced ICTs," stated Abdulaziz Almuzaini, Director of the UNESCO Geneva Liaison Office.
UNESCO's ROAM framework was highly commended by delegates, professionals and academic representatives present during the panel session. "We appreciate our cooperation with UNESCO. AI is transforming our lives, the use of AI in the exploitation of big data is essential. These are all areas we need to protect human rights," said Omar Zniber, Permanent Representative of Morocco. H.E. Zniber elaborated that AI-generated content sometimes boosts "fake news" and blurs the lines for accountability of produced content. Moreover, AI's consequences will be felt strongly the Global South, where the potential for digital divide are stronger.
Further insight was provided by Francois Gave, Deputy Permanent Representative of France, regarding France's position on AI and technology. Stating that AI has been placed on the G7 agenda, he noted that democracy itself could be at stake in the grander scheme of human rights, because some people do not realise that their information is being gathered and retained. At the level of the European Union, many principles surrounding human rights and data privacy exist. However, he held that "now is the time to take things further and work together."
Dr. Eileen Donahoe, Executive Director, Stanford Global Digital Policy Incubator, moderated the session and pointed that the implication of AI for human rights are vast and multilayered. She believes the existing universal human rights framework including UNESCO's ROAM principles, can serve as a primary guide for technologist and for policy-makers to help ensure that AI development is beneficial for humanity.
The UNESCO summary report also reveals that privacy is often infringed when AI involves opaque data collection, de-anonymization, third-party data-sharing, and the tracking and profiling of individuals.
"Increasing Information personalization and content moderation by AI enhance users' access to information, but at the same time can narrow down the scope of Information and the pluralism of ideas to which they are exposed. Particularly, when Internet intermediaries are pressured to use AI to combat hate speech and disinformation, this can risk removing legitimate content and thus undermine the free flow of information", stressed UNESCO's Hu in her presentation.
Vidushi Marda, Legal Scholar from Article 19, stressed that some people may be "forsaken" with the development of AI. She held that the unintended consequences of AI are not being considered as much as they ought to be.
Coining AI as a "trend" word, Jovan Kurbalija, Executive Director and Co-Lead of the United Nations Secretary General High Level Panel on Digital Cooperation, emphasised that using AI in local scenarios is of utmost importance. In addition to the protection of human rights, "human happiness and appreciation" must also be considered.
UNESCO's new summary report is about ongoing research and the final publication will elaborate key options for actions for different stakeholders as well as overarching options for shaping the future of AI development. The preliminary brochure is online at https://en.unesco.org/sites/default/files/unesco-steering_ai_for_knowledge_societies.pdf as well as on UNESCO's webpage dedicated to Artificial Intelligence https://en.unesco.org/artificial-intelligence.