Kazakhstan readies itself for EXPO2017
Welcome to the Caspian Daily, where you will find the 10 most important things you need to know on Caspian Sea Region. We appreciate ideas, reports, news and interesting articles. Send along to Caspian[at]moderndiplomacy.eu or on Twitter: @DGiannakopoulos
1In 2017, Astana, the capital city of my home country of Kazakhstan, will host the next Universal World Exposition, joining a long heritage that includes Shanghai's extraordinary effort in 2010. EXPO-2017 is a national project that provides a great opportunity for the Republic of Kazakhstan to investigate new sources of energy and current developments in green technologies. We have set ambitious goals to ensure that this exhibition is held at the highest level, meeting the expectations and hopes of other countries. The president of Kazakhstan has set up some challenging objectives; we need to turn EXPO-2017 into the central point for the third industrial revolution, which includes the development of an alternative economy and the creation of new high-tech materials, sources of renewable power and a skilled workforce. The promotion of EXPO-2017 is gaining significant feedback from across the world" Rapil Zhoshybayev, first deputy minister of foreign affairs of Kazakhstan. [Global times]
2Mayor of Almaty replaced with fresh face: analysis. Kazakhstani political analysts Andrey Chebotarev and Dosym Satpayev talked to Tengrinews about the meaning of the new appointments. The first believes that both appointments are a sign of trust that the President put into the two men. The second thinks Yessimov was downgraded, and Baibek's appointment was a way to encourage the younger generation of civil servants. Director of the Center of Topical Research Alternative Andrey Chebotarev contended that rotation of high-level officials was a normal occurrence. Yessimov had served as Akim (Mayor) of Almaty for quite a long time – since 2008. The expert believes that appointing Yessimov as head of the National Company Astana EXPO – 2017 was a sign of confidence that the President had in him.
3The Pluto of International Organizations: The Evolution of the SCO. "The SCO seems to be structured in a manner that undermines its own development, as IO evolution is understood by the scholarly community. The member states simultaneously support and undermine the organization via individualized micro-agendas because of their worries about the tricks each might play upon the other. Interestingly, what the literature does not do is question the legitimacy of the SCO. This is one of the main contentions here: membership of the SCO in the IO community should be questioned instead of simply de facto bestowed. Until now, its membership has always been a given" Dr. Matthew Crosston for Modern Diplomacy.
4Off the Coast of Iran, a High-Stakes Version of Spy Versus Spy. "In the skies and waters of the Persian Gulf, the Strait of Hormuz, the Arabian Sea and the Gulf of Aden, the two continue to constantly watch each other. American naval ships openly roam the waters along Iran's 1,100-mile-long southern coastline, their radar trained on the Iranian shore and on Iranian ships leaving their harbors. Iranian fighter jets patrol the skies, keeping an eye on American combat planes that take off from an aircraft carrier in the Persian Gulf every time an Iranian jet comes close to their ship. "It's a little bit of a game we play," said Capt. Benjamin Hewlett, the commander of the air wing aboard the aircraft carrier Theodore Roosevelt, which is in the Persian Gulf keeping an eye on Iran right now. "When they launch, we launch. We consider this our sovereign territory, so we make sure they're not unescorted in and around the aircraft carrier" Helene Cooper for New York Times.
5Enagás making investment in important gas pipeline connecting Azerbaijan with Europe. We are investing in an important gas pipeline connecting Azerbaijan with Europe, CEO of Enagás, Marcelino Oreja said while speaking about Trans-Adriatic Pipeline (TAP) project in an interview with "European CEO" newspaper. He said that this gas pipeline would supply gas to the European Union.
6The "Azerbaijan: Land of Tolerance" exhibition will open its doors to all art lovers in Paris on August 18.World famous for his intrepid style of photographing the world's most exotic places, Reza is putting on display a series of photographs on the Christian, Muslim, and Jewish communities cohabitating in Azerbaijan. All are driven by a deep commitment for sharing, mutual respect, and dialogue with each other. The exhibition, to be held between August 18 and September 10, highlights the millennial ties that all of these religious communities have forged with each other.
7The Russia-OPEC-America Nexus: Reimagining the Great Oil Game. "The most intriguing geopolitical connection with oil prices collapsing is the Western sanction regime on Russia. As inflation hit the Russian economy and protracted recession weighed on Russian morale, OPEC ramped up production. Similarly, Russia has (as of May 2015) produced more oil since the end of the Soviet era. Interestingly, this economic stand-off brought the two biggest oil-producing countries (Saudi Arabia and Russia) to the bargaining table as Russia considers closer ties to OPEC. This tantalizing prospect of a Russian-OPEC alliance has almost always been an illusion since OPEC's formation and would drastically increase OPEC's global power in determining oil prices. OPEC has never really trusted Russia and an alliance may only form out of dire necessity. But that is something the United States would staunchly oppose" Brian Hughes for Modern Diplomacy.
8An Azerbaijani delegation will attend the international forum of the Asian Infrastructure Investment Bank to be held in Tbilisi on August 23-25. The event will bring together government and state officials, economists, experts from 57 countries. The forum will focus on the activity of AIIB, investment in infrastructure projects in partner countries of AIIB, as well as economic cooperation. AIIB is newly created bank that is expected to be established by the end of this year for the purpose of providing loans for infrastructure projects in developing countries in Asia.
9An Iranian official says Iran and Azerbaijan have been talking on transiting gas to Europe. Azerbaijani and Iranian officials have in recent weeks discussed in Tehran ways to export Iran's gas to Europe via Azerbaijan, the Fars news agency quoted an unnamed official as saying Aug. 18. Recently, on Aug. 4, an Azerbaijani delegation headed by Economy and Industry Minister Shahin Mustafayev traveled to Iran and met with Iranian top officials, including Oil Minister Bijan Namdar Zanganeh."Azerbaijani delegation offered their Iranian counterparts to cooperate in the gas export to Europe via Azerbaijan, as Iran's involvement will leave no concern in terms of providing Europe with gas," the source said.According to the report, the two parties stressed that the Iranian gas export to Europe through Azerbaijan is easier than its direct export to the West. The head of Azerbaijan's state oil company SOCAR, Rovnag Abdullayev said in April that Iran is interested in purchasing a stake in the Trans-Anatolian Natural Gas Pipeline (TANAP).
10North Korea's Balancing Act in the Persian Gulf. "In March 2015, Saudi Arabia signed a deal with South Korea to build two small and medium-sized nuclear reactors. This move grabbed the attention of the White House, as it symbolized Saudi dissatisfaction with U.S. attempts to forge a nuclear deal with Iran. The synchronized timing of North Korea's missile shipments to Yemen and the North Korean regime's defiant rejection of Iran-style nuclear talks with the U.S. is therefore intriguing. Pyongyang's extension of assistance to Yemen could be its way of retaliating against Saudi nuclear cooperation with South Korea, which will probably increase should the US Congress ratify the Iran deal" Samuel Ramani for The Huffington Post.
China-Eurasia Council condemns aggression of Azerbaijan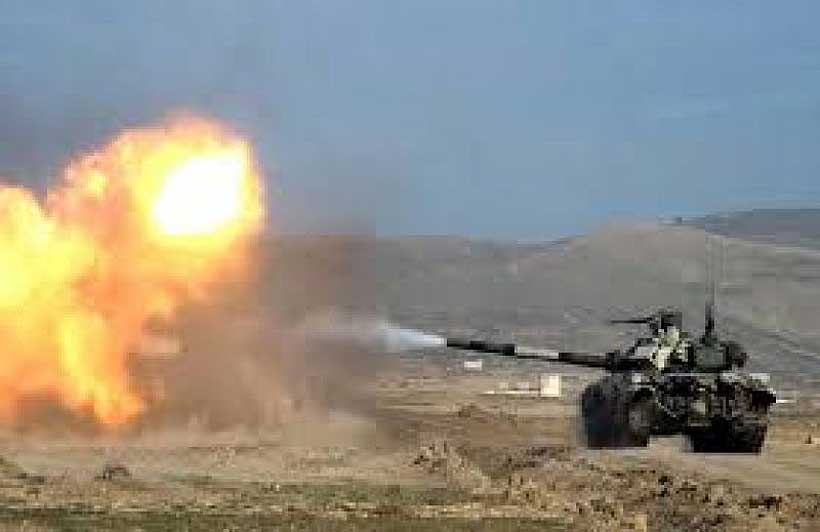 China-Eurasia Council for Political and Strategic Research strongly condemns Azerbaijani aggression which Baku started on July 12, 2020. Azerbaijani Ministry of Defense is a threat for the entire World as it is speaking about its aims to strike Metsamor Nuclear Plant, which is located in Armenia. Baku must understand that this is a crime against humanity, and it is equal to nuclear strike.The destruction of Metsamor Nuclear plant will be a disaster not only for Armenia, but also for Iran, Georgia and Azerbaijan, it will harm World's environment and stand a real problem for several generations of the World. It is worth mentioning, that this time Baku attacked the Northern borders of Armenia, which are sovereign territory of the Republic of Armenia according to International law. Azerbaijan violated the principle of territorial integrity of a sovereign state, which is one of the important pillars of International law.
China-Eurasia Council for Political and Strategic Research condemns Azerbaijan for using force against civilian population of Armenia and calls for peaceful negotiations. Baku must show solidarity and join global ceasefire initiated by the UN secretary general Antonio Guterres and must not try to escalate the situation on the border to deflect public attention from the situation concerning the outbreak of Covid-19 in Azerbaijan. We call official Baku to take care of Azerbaijani people in the hard times of Coronavirus and not send its soldiers to real death. Being multinational Council, for us It's terrible to hear about lossfrom both sides and we express our sincere condolences. Hopefully peace will come to South Caucasus, which is an important crossroad in Eurasian mainland and it can stand a very important link for Belt and Road Initiative, if all problems solved in a peaceful way.
Condemnation Of Armenian Aggression By Friends Of Azerbaijan (FoA)
Friends of Azerbaijan (FoA) strongly condemns the coward act of Armenians aggression in the Tovuz district of Azerbaijan that is a sheer violation of international borders and law. The act is an attempt of Armenia to drive global attention from the peaceful dialogue and negotiation process on Nagorno Karabakh.
In an online meeting of the delegates of the Friends of Azerbaijan (FoA), a joint declaration of condemnation has been issued by the honorable members of Friends of Azerbaijan (FoA).
According to this declaration, Armenian aggression can jeopardize the whole South Caucasus region. The incident on July 12, 2020, is being considered as a direct attack on Azerbaijan and the repercussions of this incident can result in massive catastrophe in the entire region.

The delegates of Friends of Azerbaijan (FoA) stressed the global powers to come forward and take serious action on Armenian intervention by violating the international border of Azerbaijan. The act of Armenia is an open challenge to the sovereignty of Azerbaijan.
Malik Ayub Sumbal founder of Friends of Azerbaijan (FoA) termed that Armenia is losing its legal and moral position on Nagorno Karabakh and there is mounting pressure on Armenia by the international community for the peaceful solution of Nagorno Karabakh according to the UN Resolutions. At this time to get rid of such kind of diplomatic moves, Armenia has launched another major front in Tovuz.
When the whole world is busy against the Covid19 Armenian Prime Minister has chosen a very dangerous path that can take the whole region into war and bloodshed.
Friends of Azerbijan (FoA) is firmly standing with shoulder by shoulder to the people of Azerbaijan and martyr's families at this hour.
Kyrgyz Republic to Enhance Quality of Education with World Bank Financing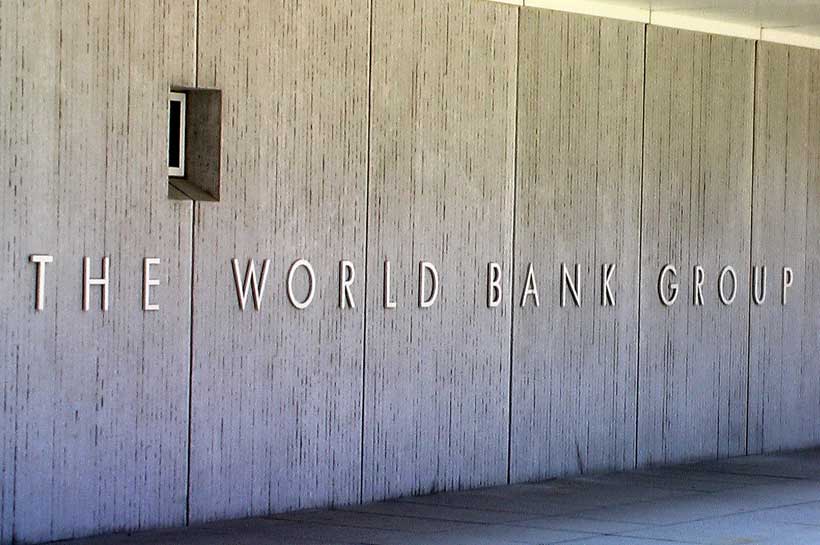 The Kyrgyz Republic will receive World Bank financing for the Learning for the Future Project in the amount of $50 million, on highly concessional terms. $25 million is allocated in the form of a grant, which requires no repayment, while the other $25 million is credit with a 0.75% interest rate, with repayments eased over 38 years, and a six-year grace period.
"The Learning for the Future Project aims to help raise the Kyrgyz Republic's human capital through enhancing school readiness and teacher effectiveness," says Bolormaa Amgaabazar, World Bank Country Manager for the Kyrgyz Republic. "The project puts special emphasis on distance and online learning, increasing digital literacy and building teacher capacity for best teaching-learning practice. Such support will help the country's education system better respond to learning from home during the current school closures and recovery period from the COVID-19 pandemic. In the long run, this approach will help better prepare children for learning and adapting to a fast-changing future economy."
The project has four main areas of support: expanding school readiness for underserved children; increasing effectiveness in teaching practice; enhancing technology-enabled support for learning; and enhancing measurement of learning. In the coming five years, the project will specifically help:
Establish 500 fully equipped community-based kindergartens in rehabilitated premises, thus enabling a successful transition to school for 20,000 children aged 3-5 years, in poor communities countrywide;
Build teacher competencies for more effective teaching of reading, mathematics and sciences in primary and secondary schools, through training in effective pedagogy and assessment, provision of digital learning content, resources and materials in 1,200 schools (53 percent of the total number of schools in the country);
Provide digital literacy training for 36,000 teachers to enhance their capacities to use digital technologies for professional development and effective teaching;
Equip 1,200 schools with an IT platform to support technology-enabled teaching and learning. The Republican Institute of In-Service Teacher Training will assist in developing digital content for teaching and learning;
Introduce a new criteria-based assessment instrument and methodology, develop and introduce standardized tests aligned with new learning standards, conduct the National Learning Assessment in 2023 for grades 4 and 8, and participate in the Program for International Student Assessment (PISA) 2024.
The project will be implemented by the Ministry of Education and Science of the Kyrgyz Republic during 2020-2025, using its existing institutional structures and in compliance with relevant World Bank procedures and standards.
The project supports the World Bank's 2019-2022 Country Partnership Framework for the Kyrgyz Republic and is closely aligned with the National Education Sector Strategy-2040 of the Ministry of Education and Science, which is now under development. The project was approved by the World Bank's Board of Executive Directors on March 31, 2020 and was ratified by the Parliament of the Kyrgyz Republic on June 11, 2020.