China Ready to Gulp in South China Sea
Speedily and surreptitiously moving ahead in reclamations, constructions and deployment of its military bases in South China Sea (SCS), China seems definitely not using SCS only for economic factors, but also in the business of a stealthy development of a strategic military base.
Generally, territorial reclamations are done proximate to a country's coastline, whereas China is reclaiming it all over the SCS region. There is a provocative surge in China's most strategically and methodically developing sea capable fortresses to enable its military ambitions especially after President Xi Jinping took power in 2012. The artificial islands are being developed to station Chinese military to project its military power and might to the small regional powers. These military bases will definitely be rendered with radars and electronic listening equipments that will help them in reconnaissance and other maritime investigations. Recently, China built World's largest aircraft carrier dock in the SCS naval base, which is 700 meters long, it is able to accommodate ships on both sides. It seems Beijing wants to have a perpetual plan to safe guard and equip its southern part which geographically opens up to this vast water body and to intimidate the small regional claimants. Secondly, China wants to use, explore and utilize these natural sources solely and egocentrically.
The major concern is the silent acceleration and the scale of its building islets in the SCS. Although, currently the sizes of the islets are small for any large military function but definitely it will support the air and marine patrolling. No matter that China is reiterating that the islets are mainly for maritime search, rescue operations and surveillance at the same time it has never denied its military agendas too for the same. China's growing military influence in the SCS and brooding by rest of the claimants has now become more or less a quotidian issue. The concept of political liberalisation i.e. China rising is somewhat seems to be an illusion term as it appears from China's actions that China is morally falling. Surprisingly China is least bothered about its adamant actions in the SCS and the consequences it may reflect in the region. Most significantly China's actions are creating lot of insecurity and threat perception to the other claimants. One of the World's biggest economic power and leading Asian Nation China is least expected to be cavalier in this kind of regional security matters. It is easily palpitated that China is coercively and brazenly changing the status quo of the SCS. The main conclusion could be behind the building of artificial territories is to enhance and fortify their claims in SCS, probably Beijing is reinforcing these claims for legal advantages in international law. Since China is the most leading and powerful country in the Asian sub continent it has to show the responsibility of being powerful and has to maintain peace and tranquillity in the region.
Recently Chinese Foreign ministry spokesperson Lu kang said that island construction will not hamper the freedom of navigation and air flights of various countries and this is to be with accordance to the International law. But despite this statement in last few months there are incidences of Chinese military governing the orders to leave US naval planes and Philippines air force plane immediately from SCS while they were on patrol. China is also taking every measure to avoid discussing this potential issue in the International forums like ASEAN summit held in this month, also clearly indicating non interference of the countries outside ASEAN. China is playing an open, dominating and challenging game in the International waters; Beijing knows that through satellite images and media vigilance World knows its affairs and operations in SCS but still it is continuing with its purpose with determent ambitions. That clearly explains two things firstly that China knows what may be the consequences and secondly it is very well prepared for those consequences, Probably that is one of the major cause of exhaustive and speedy construction work for military purpose. Avoiding the SCS issue in the ASEAN summit 2015 clearly indicates that China knows that there is a legitimacy crisis in the SCS region on her part probably that's the reason for avoiding interference and involvement by other Nations. Moving with sheer boldness in an explicit manner obviating the small regional claimants and avoiding the diplomatic dialogues, China has carefully adopted this method to strategically deal the issue. Moreover China is successfully imposing its will over the weaker claimants and restricting them to a limited area of respective coastlines with restricted economic prospects.
China is also taking advantage over USA's managing of soft diplomatic phase of US-China relations. USA's deliberate inactions towards this dispute could have serious implications for her alliances in the region; it is also noteworthy that it could lead to an understanding of acceptance of China's action on Washington's part. More importantly its gradual pushing away of USA from the SCS theatre and tardy, soft and candied diplomacy of USA may become a heavy payoff. China wants to simply reduce U.S. influence and negate American alliances in the region. This growing complacency of China on her set historical evidences before the international community for SCS is gradually shooting up and disguising her illegitimate functioning in the SCS. Over the time, this big Asian Giant has never restricted herself from criticising USA for militarising the SCS along with her alliances. China was avariciously trying to gulp the rich fishing areas, oil and other commodities in the SCS, but suddenly it has started military advancements aggressively in the region which is worrisome and alarming. The continuous defiance by China to the International Law underscores latent hostility in the water of South China Sea. Moreover it is also tarring the relationship with the ASEAN Nations, and increasing the trust deficit within the region.
How China is helping Iran skirt US sanctions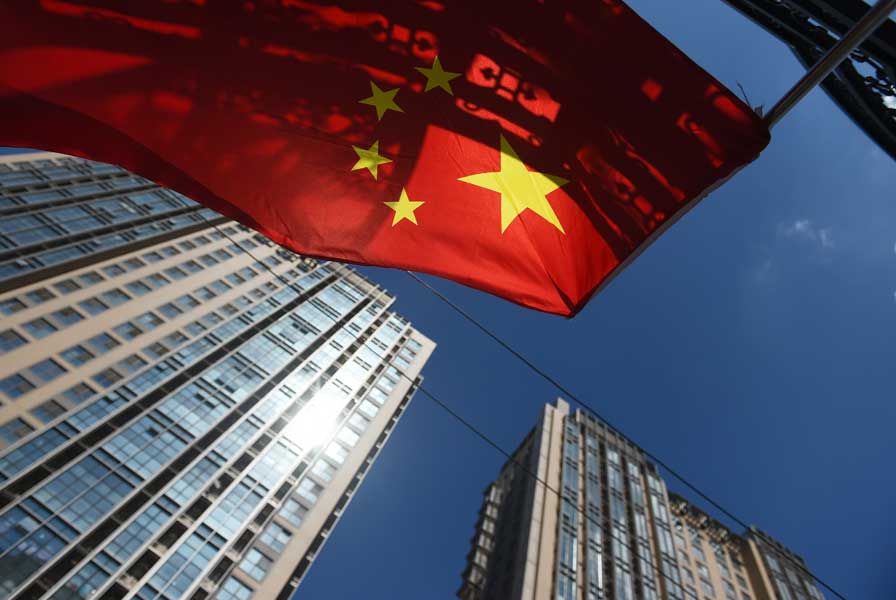 Shortly after the Trump administration reimposed sweeping sanctions on Iran, Secretary of State Mike Pompeo said eight countries, most notable China, would be exempted from the draconian sanctions on buying Iranian crude oil.
Shortly after the Trump administration reimposed sweeping sanctions on the Islamic Republic of Iran, Secretary of State Mike Pompeo made an important announcement. It was a calculated move to avoid a major embarrassment. The hawks in the power corridors of Washington had anticipated the backlash of sanctions on US foreign policy with many global powers rebuffing Trump's foolhardy move.
Pompeo said eight countries would be exempted from the draconian sanctions on buying Iranian crude oil due to special circumstances. The countries included China, India, Italy, Greece, Japan, South Korea, Taiwan, and Turkey.
Many of these countries had quite clearly indicated that they would not be cutting oil imports from Iran under the US pressure, most importantly China, Turkey, and India – three of Iran's largest oil customers.
While India has its own strategic interests in maintaining good relations with Tehran, for instance, the Chabahar port project in Sistan-Baluchistan, Turkey's relations with Washington have hit a new low following sanctions and trade tariffs imposed by the US.
China, which has emerged as a viable counterweight to US hegemony in the world and a protagonist of new international economic policy, has unambiguously reaffirmed its commitment to keep alive the Iran nuclear deal and stand by the Islamic Republic of Iran.
On November 5, when the petroleum-related sanctions came into effect, Chinese foreign ministry said it will continue to "hold a fair, objective and responsible attitude" and "resolutely safeguard its legitimate rights", while reiterating its opposition to the unilateral US sanctions.
"China feels sorry for the US' decision and we noticed that the international world as a whole opposes the practice of such unilateral sanctions," foreign ministry spokesperson Hua Chunying said at a press briefing.
She said Iran has been seriously fulfilling its obligations under the JCPOA and its efforts have been recognized by the International Atomic Energy Agency dozen times. She also affirmed that China will firmly safeguard its lawful rights while continuing to adhere to JCPOA and urged relevant parties to stand on the "right side of history".
China has maintained that implementing the Iranian nuclear deal is akin to safeguarding the authority of UN Security Council, basic norms of international law, international non-proliferation treaty and peace and stability in the Middle East.
As one of the remaining signatories of the JCPOA, along with European Union countries who are exploring options to circumvent the US sanctions, Beijing wants to keep the deal alive. China, believe experts, is in a better position compared to other Asian countries as it is not subservient to US interests and is already embroiled in a bitter trade war with Washington.
For all parties of the JCPOA, Iranian crude oil is the main commodity of interest, particularly for Beijing. In 2017, one-third of Iran's oil was supplied to China, which underlines the significance of oil trade between the two countries. China's commitment to continue importing oil from Iran is very likely to deal a body blow to US ploy of reducing Iranian oil imports to zero and 'starving' the Iranian nation.
Hu Xijin, chief editor of the influential Chinese daily Global Times, told Tehran Times that there was no possibility of Washington reducing the Iranian oil exports to zero, "because Washington lacks righteousness to do so, therefore it can't have the full support of the international community".
To continue oil trade in different currencies other than dollar, Iran has been in talks with key allies, including China. On September 29, Foreign Minister Javad Zarif said Tehran would circumvent sanctions by conducting trade in all currencies to avoid using the US dollar. "You can use your own currency. Sell stuff in your own currency, buy stuff in the other country's currency, and at the end of a specific period, balance it out in a non-dollar currency. It's quite possible and may even be profitable,"
China, which is the largest oil importer in the world with around nine million barrels imports every day, has been making concerted efforts to reshape the global oil market with increased usage of its currency in oil trading. If Chinese currency manages to replace the US dollar, it will be a masterstroke.
US has been rendered friendless and isolated in its quest to tear up the Iran deal and force countries to cut oil imports from Iran. European Union has already refused to back down on the Iran deal, exploring ways to develop payment channels to facilitate payments related to Iran's exports. The goal, according to a statement issued by EU, "is to protect the freedom of other economic operators to pursue legitimate business with Iran".
Beijing has expressed its full support to the EU's proposal to set up a "special payments system" to facilitate trade with Iran and safeguard the Iranian nuclear deal, which experts believe will significantly reduce reliance on the US dollar in the global oil trade. That will be a game-changer.
First published in our partner MNA
The Implication of China's Diplomacy in APEC and ASEAN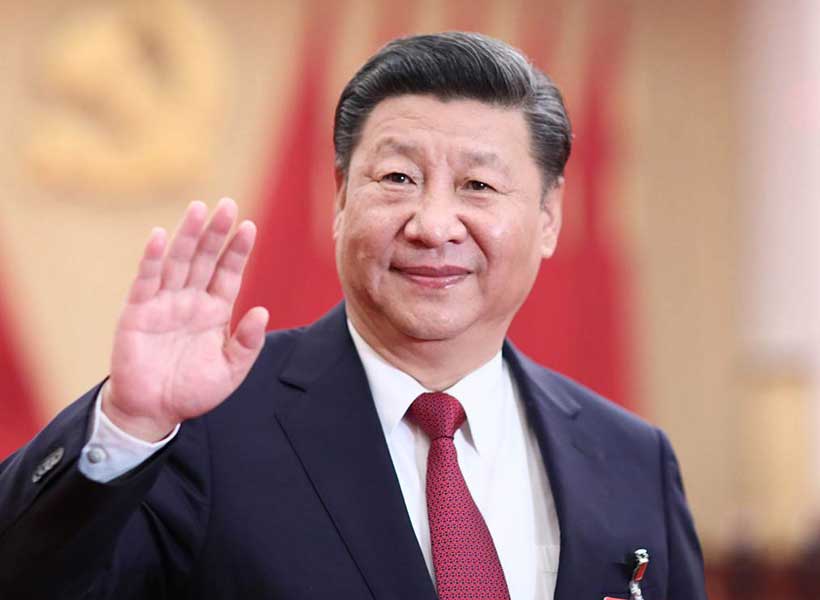 It is truly unusual that the Chinese President Xi Jinping and its Premier Li Keqiang are visiting the same area during nearly the same time: Xi's visit to APEC from15th to 21st November and Li's visit to ASEAN on 15th November. Yet, if we look into China's foreign policy towards this area over the past years since President Xi took power, it is not difficult to understand both Xi's and Li's official visits to the "larger Pacific" and the meaning beyond.
As we know, President Xi has reiterated that the Pacific is large enough for the countries involved to share the prosperity with each other. In order to achieve the inclusive rather than exclusive benefits for all, China's diplomacy aims to reject any kind of unilateralism, trade protectionism and anti-globalization. Given this, Xi's at APEC and Li's at AEASN is defined as a signal of China's diplomacy to further reform and bold openness.
As a rising great country, China is surely eager to expand its investment and trade with the south Pacific area, and Papua New Guinea (PNG) is the first country visited by Chinese president. What is more, PNG joined the Asian Infrastructure Investment Bank (AIIB) early 2018 and then became the first state of Pacific islands to sign the MoU on "The Belt and Road Initiative" construction. As the theme "Harnessing Inclusive Opportunities, Embracing the Digital Future," the APEC summit will focus on Regional economic integration, digital economy, connectivity, sustainable and inclusive growth and so forth.
Also during Premier Li's visit to the ASEAN, he highlighted the necessity of the collaboration and mutual benefit among the countries involved on the 21st China-ASEAN leaders meeting. This is also the 21st ASEAN Plus Three Summit (10+3) and the 13th East Asia Summit (EAS).
Quite understandable, since the 1960s, the center of world economy has shifted from North Atlantic to Asia-Pacific, its dynamic growth in the region create countless jobs and push the development of world economy. This is the reason that Asia-Pacific region has the most trade agreements and the most complicated economic architecture around world. APEC and ASEAN, as two institutions that possess most member states, are the very pillars of the tumbledown regional economic architecture. APEC was launched by Australia and later included 21 member states in the region, amongst are United States, China, Japan, the economic giant three of the world economy. ASEAN is an institution that consist of ten small and middle states. Though they are not strong enough to meet the challenges from the power politics alone, ASEAN is a core force that firmly facilitate the economic integration of the whole region of East Asia and the Pacific. No matter what the way they embrace, they are the de facto basic regionalism of Asia-Pacific. The withdrawing of United States from Trans-Pacific Partnership (TPP) and hard-achieved Regional Comprehensive Economic Partnership (RCEP) once brought the regional economic architecture a fig leave and strengthened the impact of APEC and ASEAN.
As a result, the two visits of Chinese top leaders to the same region at the same time definitely attract worldwide attention, because they not only represent China's recent diplomatic focus but also mark the fact that Asia-Pacific region has become one of the vital fields where China's diplomacy will be actively conducting in terms of the Belt and Road Initiative, and carry on the good-neighbor policy. Since China has argued for creating a peaceful development milieu, to enhance economic transformation and upgrading oversea markets and partners in Asia-Pacific region.
Consider these facets, China, as the second largest economy, aims to promote its well-articulated stance on multilateralism and inclusiveness and globalization. As both President Xi and Premier Li have strongly said that China is ready to work with Pacific island countries to endeavor together and sail for a better future for bilateral relations. For the sake of that goal, China always believes that as long as all the countries involved have firm confidence in each other's development, cooperation and the future of East Asia, and work closely together and forge ahead, all sides would achieve more and reach a higher level in the next 15 years.
For sure, China belongs to the part of a larger Asia-Pacific family, and the Chinese government defines its goal as the shared prosperity of this region. Therefore, China will continue to work hard and constructively to promote the overall development of impoverished but promising Pacific island countries under the Belt and Road Initiative.
An uncertain step in moving China-Japan relations
Authors: Meshach Ampwera  & Luo Xinghuan
On October 26, Chinese President Xi Jinping met Japanese PM Shinzo Abe and praised that both China and Japan have pledged to strengthen bilateral ties amid continuous efforts made by the two nations. Xi said, "Bilateral relations have returned to the right track and gained positive momentum, which is something the two sides should cherish." As the two largest economies in Asia, China and Japan are also the vital players in Asian security and the global development.
In addition, since this is the first official visit to China by a Japanese PM in a seven-year "Cold Peace" period, it is widely assumed that Abe's visit symbolizes the resumption of high-level visits and will be followed by an increasing rapprochement between China and Japan. True, the leaders of the two economic giants witnessed a wide range of agreements, including a 30 billion US dollar worth of currency swap pact, the establishment of a maritime and air liaison mechanism, and enhancing people-to-people exchanges.
Yet, three factors have to be considered seriously in looking into Japanese foreign policy given the current changing geopolitical landscape regionally and globally. First, Japan has still regarded itself as a "defeated" state during the WWII. Since then, Japan's postwar posture has frequently described as a new pacifism; yet in fact it is considerably more complex. As Henry Kissinger put it: "Japan had acquiesced in the U.S. predominance and followed the strategic landscape and the imperatives of Japan's survival and long-term success." This means that the governing elites in Tokyo used to hold the constitution drafted by U.S. occupying authorities with its stringent prohibition on military action, and adapted to their long-term strategic purposes. As a result, Japan was transformed from the pacific aspects of the postwar order (that prohibited military action) into a nation that has focused on other key elements of national strategy, particularly using economic leverage regionally and globally, though not uncontroversial.
Second, in a recently-released paper written by the former US Secretary of Defense Ash Carter, he maintained that "Japan is a close ally of the U.S. and a rising military power, too, because of legal and constitutional changes of great significance championed by Prime Minister Abe." In practice, the Japanese administration has engineered an expansion to enable its military to operate regionally and even globally in response to the rise of China, violent extremist activity in Asia, and the alleged North Korean belligerence.
Actually in 2013, Japanese Government White Paper revealed a desire to become a "normal country" with an active alliance policy. In a searching for a new role in the Asia-pacific region, Japan aims to act as an "anchor" of the Comprehensive and Progressive Agreement for Trans-Pacific Partnership (CPTPP) concluded in 2018 after the withdrawal of the United States. Now it involves 11 countries and representing 13.4% of global GDP ($ 13.5tri.). As the largest economy of the CPTPP, Japan has been active in moving it forward. Early this year when the British government stated it is exploring becoming a member of the CPTPP to stimulate exports after Brexit in 2019, Abe stated that the United Kingdom would be welcomed to join the partnership. It is said that even the U.S. reconsiders possibly rejoining the CPTPP if it were a "substantially new deal" for the United States.
Japan's ardent involvement into the US-led strategy in Asia has also been endorsed to expand steadily as a normal power regionally and globally. For example, the Asia-Africa Growth Corridor (AAGC) is the result of the joint declaration issued by the India and Japan in 2016. Although it is premised on four pillars of development and cooperation, it is self-evident that the AAGC reflects a growing special "strategic and global partnership between India and Japan" in which both sides have viewed China's growing, pragmatic and successful presence in Africa as a menace. There is no question that AAGC is a well-crafted vision and agenda of both India and Japan, linking with their own development priorities. But with increasing pressure from Washington and Brussels, Japan and India are in effect driven by the option for the AAGC to rebalance China's Belt and Road Initiative (BRI).
From the inception of the BRI, they have more than ever before been concerned with being isolated in Africa by Beijing's initiative. But, as Ampwera Meshach, a researcher at Jilin University put it, "Africa is on the growth trend and offers potential markets and raw materials. For this reason, Africa largely needs pragmatic and scientific, technological and development- oriented initiatives and these are clearly reflected in China's BRI." In light of this, the AAGC does neither reflect a novel nor pragmatic approach on how it fits within the African agenda. Instead, AAGC's foundational pillars seem more inclined to the Western cooperation approaches that have for decades not been translated into development.
Controversially, two days before Abe's visit to Beijing, Japan had decided to scrap official development assistance (ODA) to China, which is a program where Japan provides aids to developing countries starting back in 1954. Even though some people argue that Japan's ODA is reasonably cancelled because China's GDP is even 2.5 times larger than that of Japan, yet, it is necessary for Chinese to be aware of the reality that Japan is a longstanding ally of the United States. As Japan has long been an economic power, its impressive military capabilities would not be confined to a strict policy of territorial defense—no projection of Japanese power or the U.S.-Japan alliance to the region as a whole.
It is during the Abe's administration which has recognized an environment of growing Chinese assertiveness, violent extremist activity in Asia, and North Korean hostility, and therefore, Japan has eagerly participated in Asian security, including training and exercising with other nations, beyond a purely passive, home-island defense role. This makes it an increasingly important player serving the US strategy in Asia but challenging the rise of China globally.
It is true that Abe tweeted about the trip — while recognizing the challenges in moving bilateral relations forward, he said that he would still work to "push Sino-Japan relations to the next level". Given the two countries' economic links, it is only understandable that there is a need for the two sides to come closer. Moreover, Japanese businesses has been an extremely active force behind the government's shift of attitude on the Belt and Road Initiative (BRI).
Yet, all in all, we should never ignore that Japan's ambitious foreign policy has gone beyond the economic goal.