Remaining Rogue? Iran and the Caspian Consequences of the JCPOA
Could the Joint Comprehensive Plan of Action (JCPOA) create a pathway toward democracy in the Islamic Republic of Iran or is the United States investing in a nation whose political portfolio has continually displayed a diminishing return?
We know that democratic nations tend to be less willing to engage in conflict and are generally more cooperative in the realm of international relations. Moreover, democratic nations tend to be economically independent and more developed, and are more likely to hold alliances with other nations. While this is political theory, there is a significant amount of weight behind its importance. So how could the JCPOA lead to the promotion of democracy within Iran and the greater Caspian Region?
If we take the above-mentioned political theory of increased cooperation among democratic states and apply it to the diverse political environment of the Caspian region we observe a series of rivalries exacerbated by political, economic, and religious ideologies that have remained as relics of the Soviet Era. Take, for example, the nations of Iran and Azerbaijan. Iran is a nation whose political structure follows that of a theocracy, which allows for a single "Supreme Leader" to exercise total ideological and political control throughout a system dominated by clerics who manage every function of the state. Iran is home to the world's largest population of Shi'a Muslims, with its northern neighbor, Azerbaijan, home to the second largest. Due to their contiguity these two countries share a mutual past and hold common links between their cultures. Despite this common culture—which should be a strong element for any relationship—the two nations are stuck in a continual paradox of competition. The reasoning behind this competition lies in the Islamic Republic of Iran's ideologically-motivated foreign and domestic agenda, where its version of Shia Islam influences all aspects of political, social, and economic life.
Unlike Iran, which has observed multiple economic sanctions from the international community, Azerbaijan has been the recipient of over $967 million in U.S. foreign aid. The Obama administration has stated that U.S. assistance to Azerbaijan is to develop democratic institutions and civil society; support the growth of economic sectors not related to oil; strengthen the interoperability of the nation's armed forces with NATO; as well as increase maritime border security, combat terrorism, eliminate corruption, and prevent the growth of transnational crime. After the September 2001 terrorist attacks, Azerbaijan allowed U.S. over-flight of its airspace, as well as approved numerous landings and refueling operations at Baku's civilian airport to assist coalition military operations occurring in Afghanistan. It was the threat of an emerging common enemy—global terrorism—that created a new positive relationship between the two nations, regardless of cultural differences and/or political structures.
These efforts have later become scrutinized by mainly Iran and Russia—the other major super power in the region—which signed a political declaration barring foreign militaries from having a presence in the Caspian Sea region. This is a geostrategic attempt on behalf of Iran and Russia to prevent Western influence in the smaller states making up the region. This is because Western support would undoubtedly come in the form of developing the trans-Caspian pipeline, a move that would diversify other littoral states' (specifically Azerbaijan and Turkmenistan) energy dependence and break the monopoly of Russia's exports of natural gas to European countries. Moreover, Tehran may observe a Western presence in the Caspian Basin as an attempt to place more pressure on its long-term geostrategic ambitions, including the nuclear issue.
The international isolation of economic sanctions placed upon Iran by the United States and European Union (EU) severely crippled its petroleum-dependent economy. After decades of failing economic polices driven by religious ideology, Iran is now ranked last out of fifteen countries in the Middle East-North Africa (MENA) region. While religious beliefs are a cultural trait and should be embraced with deep conviction by any believer, Iran's failure to separate religious propaganda from economic, political, and social realities has fueled this decline. Moreover, these failures have impacted not just Iran, but also the bordering states within the Caspian Region, with cascade effects throughout the MENA Region. The JCPOA would undoubtedly lead to socio-economic developments within Iran and create new dynamics–intentional or not–for the Caspian region. Despite the controversy surrounding the nuclear deal, it is these resultant economic developments that could possibly create a pathway to democracy within Iran. However, when Iran has remained the world's largest state sponsor of terrorism despite the crippling sanctions, which seem to have had little effect on quelling Iranian support, can Iran be trusted to not utilize its JCPOA-inspired economic advancement to fund or equip terror organizations more effectively? Iran has previously deceived and defied world powers as well as covertly constructed nuclear facilities throughout the last two decades. And while Iranian leadership declared these nuclear pursuits peaceful, its disregard for democratic processes and cooperation with the international community earned it the label of rogue nation. I think the question that needs to be asked is whether the JCPOA will be ultimately hopeful diplomacy or political folly? Is the U.S. allowing a rogue state to increase its use of proxy forces to build regional hegemony or is it leading said regime out of its 'roguishness'?
The JCPOA has seen divided support among the political elites of both the U.S. and Iran. So could the agreement rouse a pathway to democratic promotion within Iran or is the deal simply a distraction that holds the potential to create more instability in both the Caspian region and the Middle East? I believe there is a possibility of democracy within Iran because of two hopeful dynamics. First, the historical and religious commonalities shared between Azerbaijan and Iran and the established partnership between the U.S. and Azerbaijan prove that democratic processes can gain ground even in a radically ideological nation. Second, if the agreement is approved by the U.S. Congress, the socio-economic developments that will arise from the lifting of sanctions and the economic opportunities for Iranian citizens will likely produce both social and political change, mostly from a bottom-up approach that is from the citizens themselves.
Acceptance of the JCPOA could possibly establish a pathway to renewed relations with the hopeful prospect of promoting democracy within Iran, while a Congressional rejection could aggravate historical grievances due to economic and political isolation. While either outcome will not be zero-sum in nature, the regional dynamics in trade, terrorism, and energy will be dramatically shaped through the consequential shifts in power. These shifts could either exacerbate the paradox of continual competition as observed in the Iranian-Azerbaijani model or lead to the acceptance of democratic processes through socio-economic developments within Iran. For now only time will tell if Iran will continue to be an isolated nation or if constructive actions can create new American engagement, proving the JCPOA was a positive investment.
Turkey signals sweeping regional ambitions
A nationalist Turkish television station with close ties to President Recep Tayyip Erdogan has dug up a 12-year-old map that projects Turkey's sphere of influence in 2050 as stretching from South-eastern Europe on the northern coast of the Mediterranean and Libya on its southern shore across North Africa, the Gulf and the Levant into the Caucasus and Central Asia.
Buoyed by last year's Azerbaijani defeat of Armenia, TGRT, a subsidiary of Ihlas Holding, a media and construction conglomerate that has won major government tenders, used the map to advance a policy that has long constituted the agenda of some of Mr. Erdogan's closest advisors.
The broadcasting of the map, first published in a book authored by George Freidman, the founder of Stratfor, an influential American corporate intelligence group, followed calls by pan-Turkic daily Turkiye, Ihlas' daily newspaper that has the fourth-largest circulation in Turkey, to leverage the Azerbaijani victory to create a military alliance of Turkic states.
In a country that ranks only second to China as the world's foremost jailer of journalists, Ihlas Holding media would not be pushing a pan-Turkic, Islam-laced Turkish regional policy without tacit government approval at the very least.
The media group's push reflects Turkish efforts to capitalize on the fact that Turkey's latest geopolitical triumph with Azerbaijan's Turkish-backed victory is already producing tangible results. The military victory has positioned Azerbaijan, and by extension Turkey, as an alternative transportation route westwards that would allow Central Asian nations to bypass corridors dominated by either Russia or Iran.
Turkmenistan, recognizing the changing geopolitical map, rushed in January to end a long-standing dispute with Azerbaijan and agree on the joint exploitation of Caspian Sea oil deposits. The agreement came on the heels of a deal in December for the purchase from ENI Turkmenistan of up to 40,000 tonnes of petroleum a month by the State Oil Company of Azerbaijan Republic (SOCAR).
The agreement could boost the completion of a Trans-Caspian natural gas pipeline (TPC) that would feed into the recently operational Southern Gas Corridor (SGC), bypass Russia and Iran, and supply Greece and Bulgaria via the former Soviet republic.
Last month, Azerbaijan agreed with Turkmenistan and Afghanistan to develop the Lapis Lazuli transport corridor that would link the war-ravaged country to Turkey. At about the same time, Kazakhstan began exporting copper cathodes to Turkey via Azerbaijan in a first step intended to capitalize on the Caucasian nation's position as a transit hub.
Azerbaijan and Turkey's newly found advantage has rung alarm bells among Russian and Iranian analysts with close ties to their respective governments even though the TGRT broadcast may have been primarily intended to whip up nationalist fervour at home and test regional responses.
Russian and Iranian politicians and analysts appeared to take the broadcast in that vein. Nonetheless, they were quick to note that Friedman's projection includes Russia's soft underbelly in the northern Caucasus as well as Crimea while Iranians took stock of the fact that the Turkish sphere of influence would border on Iran to the north, south and west.
Turkey and Ukraine have in recent months agreed to cooperate in the development of technologies with military applications related to engines, avionics, drones, anti-ship and cruise missiles, radar and surveillance systems, robotics, space, and satellites. Turkey has refused to recognize Russia's annexation of Crimea, home to Crimean Tartars, and criticized Russian support for Ukrainian rebels.
Most Russian commentators sought to downplay the significance of the map, leaving Andrei Krasov, deputy chairman of the defence committee of the Russian parliament's lower house to warn that "if they (the Turks) want to test the strength of the Russian spirit and our weapons, let them try."
With Iran excluded from TGRT and Stratfor's projection of Turkey's emerging sphere of influence, Iranian officials and analysts have largely not responded to the revival of the map.
Yet, Iran's actions on the ground suggest that the Islamic republic has long anticipated Turkish moves even though it was caught off guard by last year's Azerbaijani-Armenian war.
For one, Iran has in the past year sought to bolster its military presence in the Caspian Sea and forge close naval ties with the basin's other littoral states – Russia, Azerbaijan, Turkmenistan, and Kazakhstan.
Viewed from Tehran, TGRT's broadcasting of the Stratfor map was the latest in a series of provocative Turkish moves.
They include Mr. Erdogan's recital of a nationalist poem while attending a military parade in Azerbaijan that calls for reuniting two Iranian ethnic Azeri provinces with the former Soviet republic and publication by state-run Turkish Radio and Television's Arabic service of a map on Instagram, depicting Iran's oil-rich province of Khuzestan with its large population of ethnic Arabs as separate from Iran.
The Instagram posting came days after the disclosure that Habib Chaab, a leader of the Arab Struggle Movement for the Liberation of Ahvaz, or ASMLA, had been kidnapped in Istanbul by an Iraqi Kurdish drug baron in cooperation with Iranian intelligence and transported to Iran.
While senior Iranian officials talked down the Turkish provocations, Iran's semi-official Fars News Agency left little doubt about what Iran's true sentiments were.
"Those who have greedy eyes on the territories this side of the Aras River had better study history and see that Azerbaijan, specifically the people of Tabriz, have always pioneered in defending Iran. If Iran had not helped you on the night of the coup, you would have had a fate like that of former Egyptian President Mohammed Morsi,' protesters chanted in front of the Turkish consulate in Tabriz, the capital of Iran's East Azerbaijan province.
The protesters were responding to Mr. Erdogan's poem recital and referring to the failed military coup against him in 2016 as well as the toppling of Mr. Morsi in 2013 in a takeover by the Egyptian armed forces.
Notes on Turkish Politics (5): The Need for a Vibrant Civil Society
This is the last piece of my "Turkish politics" article series. In this piece, I will try to address the role of civil society in Turkish political life and democracy in a brief way.
The role of civil society is very important in shaping the democratic institutions and processes in a polity. Turkish political culture has long been characterized by having a weak civil society and strong state mechanism. As noted in my earlier piece titled "Notes On Turkish Politics (I): Strong State Tradition"Turkey has a "strong state tradition" as first stressed by distinguished Turkish academic Metin Heper. The non-state units and grass-roots movements have been weak in Turkish political life due to a number of reasons which also lead to democratic erosion.
Civil society is related with autonomous social units and organizations like voluntary associations, private companies, private associations etc. These social units or organizations that make up civil society are based on the principle of recognition of basic human and civil rights. It is known that civil society is seen as one of the basic social bases of liberal democracy.
The historical background of Turkey from the very beginning of the Republic experienced an evident antagonism between the state and the society. The military, the high bureaucracy and some academics along with some particular media actors used to show a certain amount of distrust towards the society until the multi-party politics.
In the post-1980 period, a revival of civil society was witnessed. Turkey went through important changes in the 1980s as the free market economy policies were accepted. One of the most important consequences of this change was the development of the systems of communication and information and this development empowered civil society actors as well. Turgut Özal has been one of the influential political elites paving the way for the strengthening of Turkish civil society. Özal challenged Kemalist state tradition to some degree. As an extension of Özal's liberal policies, a free market economy was formed and legal obstacles to political freedom were also removed by abolishing Articles 141, 142, and 163 of the 1982 Constitution, which prohibited the free expression of thought (Çaha, 2001).
The 1990s witnessed a military intervention and this "post-modern" coup narrowed the arena for civil society associations and certain identities like that of Islamic identity were vilified by the state elites.
In the early years of the AK Party rule (up until 2010 referendum) Turkey saw positive developments in terms of democratization and this played a positive role for civil society as well. However, in the last years, Turkish civil society has begun to weaken once again. A recent example of this is Turkey's NGO bill that was introduced in late 2020. In a news article published by Duvar English, the warnings of Human Right Watch were addressed. According to HRW, the bill introduces "annual inspections of nongovernmental groups, which will severely affect their activities since the inspections frequently last months and reduce the group's capacity to operate. It introduces severe fines if the Interior Ministry deems a group's online fundraising unlawful."
In one of my articles titled "Turkish Political Culture and Civil Society: An Unsettling Coupling?" published in 2011, I wrote the following about the relationship between civil society and political culture for Turkish context:
"The Turkish case indicates that the advancement of civil society is closely related to the function of and the role of state. The governance of state in accordance with the rule of law and its neutrality is necessary for the advancement of a competitive social environment where social groups can freely compete. Also, it is important to note that there is almost a direct relationship between civil society and democracy."
Turkey needs a vibrant civil society to have a working democracy and of course civil society is only one piece of the prerequisites for democracy!
Cited resources
Burak Begüm, 2011, "Turkish Political Culture and Civil Society: An Unsettling Coupling?" 19264 (dergipark.org.tr) (Access Date: 20.02.2021)
Çaha Ömer, 2001, "The Inevitable Coexistence of Civil Society and Liberalism: The Case of Turkey", Journal of Economic and Social Research 3, 2.
Duvar English, (Dec. 24, 2020), "Turkey's NGO bill threatens civil society, says HRW" Turkey's NGO bill threatens civil society, says HRW (duvarenglish.com) (Access Date: 20.02.2021)
The Influence of Persian Racism on Status of Azerbaijani Turks in Iran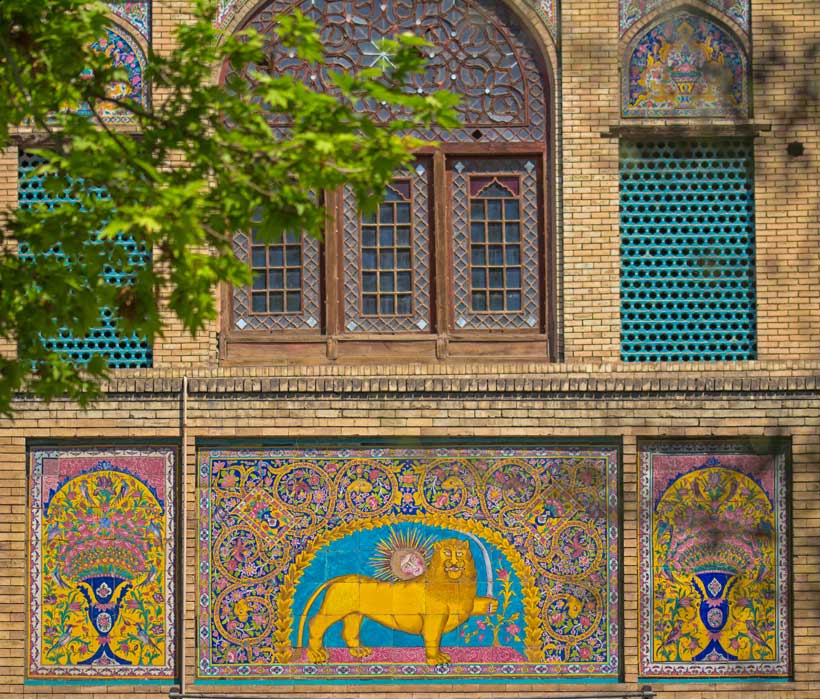 Language is the carrier of the people's culture and is one of the fundamental national identity elements. Therefore, the culture and identity of the nation can strengthen by the powerful and widespread language. Reinforcing the language needs official and systematic support. Otherwise, in the age of informational technology and communication, the languages spoken by a small group of people may disappear under the influence of powerful languages and cultures widely used by influential ethnics and nations worldwide. Indeed, the fade or thrive of native languages depends on the government, socio-economic development, and cultural context. Deliberately, racist states fulfill the assimilation policy to decay the other native languages to reinforce imposed language. They mobilize all their resources to implement this policy by resorting to military and security forces. Iran is a diverse society with several ethnicities, languages, and cultures. In order to Persianization of the other non-Persian people like Turk, Arab, Kurd, Baloch, Lor, Persian-centered government performs the racist politics against them across the country. Turk ethnicity is the largest ethnic group in Iran that has been subjected to Persian racism and internal colonization since 1925.
There are no accurate statistics about the number of Turkish ethnicity members in Iran because the authoritarian racist Iranian state has not allowed independent censuses, and statistics are mostly based on estimates. According to the Ethnologue, more than 38 percent of Iran's population are Turks, mainly Azerbaijani Turks who live in the northwest of Iran, and that region is known as South Azerbaijan. Since 1925, with the beginning of the Pahlavi regime, people with Turkish identity and other non-Persian ethnic groups have been deprived of primary rights like education to the mother language. This racist process has aimed to indicate and impose the language, history, culture, and identity of the Persian ethnic group as the only authentic and superior for all Iranians. Since establishing the Pahlavi regime in Iran, assimilation and alienation of Turkish ethnic groups have been continuing, and widespread protests for racist policies have not succeeded, and Turk activists' peaceful actions have not sustained the Iranian regime from its inhumane racist behavior. Turks do not have any right to promote their culture and language. Turkish children must educate in Farsi, and all official correspondences have to be in the inflicted language. Since the formation of the Pahlavi monarchy, approximately the name of more than 500 areas like village, city, river, lake, and forest has been changed from Turkish to Persian terms. Furthermore, depriving Turk children of learning and education in their mother language is one of the main reasons for high illiteracy rates, the decline in academic performance, and a sense of humiliation of those children compared with Persian children. That racist ideology has accompanied most scholars, academicians, writers, journalists, poets, thinkers, teachers, and intellectuals' support, and it has reached the Persian society sphere. They humiliate Turks in their writing, interviews, newspapers, and particularly in state media. For example, they analogized the Turkish people to cockroaches with feeding on toilets in the state-run Iran newspaper in May 2006 that sparked extensive protests in various Turkish cities, especially Tehran; dozens of protestors were killed and injured, hundreds of demonstrators detained and sentenced to long prison terms. Consequently, the policies that have been implemented against the Turks in Iran since the commencing of Pahlavi monarchy have been a linguistic and identity genocide for the benefit of strengthening the Persian language culture and identity. Because in their thought, Turkish language, culture, and identity are significant threats to the existence and expansion of the Persian language and culture and could jeopardize the territorial integrity.
Simultaneously, with linguistic assimilation and identity alienation policies, Persian-oriented colonial plans against the Turks have been plotted after the Raza Khan coup. Based on colonial policies, every year the bulk of the country's budget flowed to the Persian regions to create prosperity and establish manufacturing companies and industrial centers. For instance, the comparison of Ardakan located on the desert in central Iran and Varzegan surrounded with copper and gold mines and forest represents that Ardakan is provided with many factories, but Varzegan is deprived. Overall, most Persian regions are in a good situation regarding welfare amenities, prosperity, and workplaces compared with non-Persian areas. Besides, the Turkish regions' colonialization causes severe desperation and migration of Azerbaijani Turks to the Persian regions who confront with humiliation by racist society with a high level of supremacy. Under such conditions, they become more assimilated into the Persian language and culture and alienated from their original identity. Indeed, economic colonialization, assimilation, and alienation policies are positively correlated in Iran and reinforce each other against non-Persian ethnic groups.
Despite the repression atmosphere and oppressive politics of governing apparatuses in Iran, South Azerbaijan National Movement activists continue their peaceful struggle against the racist Iranian government's colonial policies. In contrast, the Islamic Republic security forces raid demonstrations and activists' homes, detain them, and sentence them to long prison terms by holding arbitrary trials on baseless and false accusations like "Propaganda against the regime", "acting against national security" and separatism. For instance, Abbas Lesani is a famous Azerbaijani activist who was recently sentenced to 15 years in prison for his legal activities such as demanding education in the mother language at schools by the Ardabil appeal court. The supreme court of Iran rejected his objection and upheld the appeal court decision. Therefore, Azerbaijani Turk activists' initial demands are establishing the schools in the Turkish language and ending the economic discrimination, which has hindered the equitable development of the Turkish-populated areas in Iran.
Although the linguistic assimilation, alienation, and systematic racist activities of the government to eradicate the language, culture, and identity of the Turkish society in Iran have caused the Persianization of different generations during the last century, with the awakening and spontaneity of Turks, Turkish language and culture are a critical requirement to retrieve their ethnic identity. Moreover, their national values, beliefs, culture, and identity are embedded within the language. For this reason, education in the mother tongue can play vital role for the extrication of the Turks from the bondage of Persian colonialism. Also, it can neutralize the adverse effects of racist policies against these oppressed people. However, denial, repression, and government oppression have led to an increase in identity-seeking in the Turkic-speaking regions, especially in South Azerbaijan, and it intensifies exponentially over time. The Director-General of the Civil and Personal Status Registration office recently talked to the media that 40 percent of the people names in East Azerbaijan province are in Turkish. Despite official restrictions, it demonstrates that activities to revive the Turkish language, culture, and identity continue between Azerbaijani Turks and other tribes with Turkish identity throughout Iran. On the other hand, the Iranian government's racist policies against the Turks have intensified ethnic divisions and divergence among the Turks, and the denial policy and repression cause a gradual reduction in their desire for territorial belonging to Iran.