Asia was in 2014 based on the Heidelberg Institute for International Conflict Research (HIIK) Conflict Barometer for 2014 report accounted for the most conflicts among five regions in the world with a total of 127, thus covering almost 30 percent of all conflicts in 2014.
A Tibet issue even after 65 years remains a controversy in China and around the world. Starting year of conflict for autonomy, system, ideology and resources is 1950. The situation is defined by HIIK as a conflict at the stage three out of fife as a violent crisis.
Source: BBC
How many more monks and citizens must set it on fire to reach an agreement that would satisfy both sides? How many protests must end up exiled, killed, detained or imprisoned? How many swift and extreme responses to the actions of Tibetans will we see from China's government in the future?
The last year, China's government published 16 new rules to prevent self-immolations and establishing collective penalties for families and supporters of self-immolators. Drills on how to stop self-immolation has been going on in this region. Severe restrictions were imposed on Tibetan religion and culture. Many private schools for monks were forced to close their doors, based on accusation of encouragement of separatism, furthermore, many campaigns against Buddhist monasteries were seen and many needed to pledge loyalty to the ruling Communist Party.
China is concerned over its security and sovereignty. One need to have in mind that Tibet independence could inspire other similar movements in China such as Taiwan, Inner Mongolia and Xinjiang. Tibet represents also a buffer zone from foreign influence. Even though the overall economic situation in Tibet has improved as China's leaders are pointing out, many problems regarding finding a job as a Tibetan have been raised. Speculation that Han immigrants in this region get the most of the China economic help and therefor little political, working and culture freedom remain for Tibetans that are in majority living in poverty have been pointed out in recent years. Marginalization of ethnic Tibetans and economic benefit for Chinese residents is a common thing in Tibet. Beijing stance is that Tibetan communities enjoy a great deal of autonomy and that economic growth is the biggest in the history. Different interpretation of history and real situations are seen.
Freedom House that measures freedom in the world, this year ranked Tibet on the worst place possible and gave Tibet status not free with worst freedom, political rights and civil liberties. Freedom House reported of 11 Tibetans self-set on fire the numbers are declining from previous years. This has resulted in communication blackouts, "patriotic education", campaigns, travel restrictions, and intrusive controls on monasteries. Decision making power is concentrated in the hands of ethnic Chinese officials. All political activity outside the Chinese Communist Party is forbidden and punished. Fears of cultural assimilation are rising. International broadcast is jammed and communication is enabled with periodical confiscation of equipment. Online restrictions exist and are even greater as in other part of China's rule. Many have been arrested because of transmitting banned information. Foreign journalists have been prevented from entering Tibetan areas where special permission for entrance is needed. Harassment and threatening to journalists is not unusual thing. Furthermore ideological education campaigns are happening in the region. Participants must recognize a claim that China "liberated" Tibet and to denounce the Dalai Lama. People are forced to participate in discussions, singing sessions and propaganda film screenings. Some topics are prevented from discussion and education system. Nongovernmental organizations operate under highly restrictive government policies. Judicial system in Tibet is highly criticized. Without imposing the rule of law torture is widespread. Disappearance, arrests, no legal presentation for Tibetans, uninformed families of detainees are just some of the areas and questions that needs urgent improvements.
So far many possible solutions of conflict were suggested. Some Tibetans want total independence, some just autonomy under Chinas rule with violent or nonviolent means. How will ethnic and religious conflict end is in the hands of officials. Official dialogue between Lhasa or Dalai Lama and Beijing is needed with or without outside mediation and help. With United Nations handicap because of possible China veto on resolutions as permanent member we must not forget the important role of Nobel Prize winner Dalai Lama that could help in resolving the conflict. Failure to address these problems will lead to greater tensions, no real improvement for Tibetans and also blocking political and economic engagement with the outside world. Will the people of Tibet live to see freedom of expression, culture and worship?
It's when not if China's Middle Eastern tightrope snaps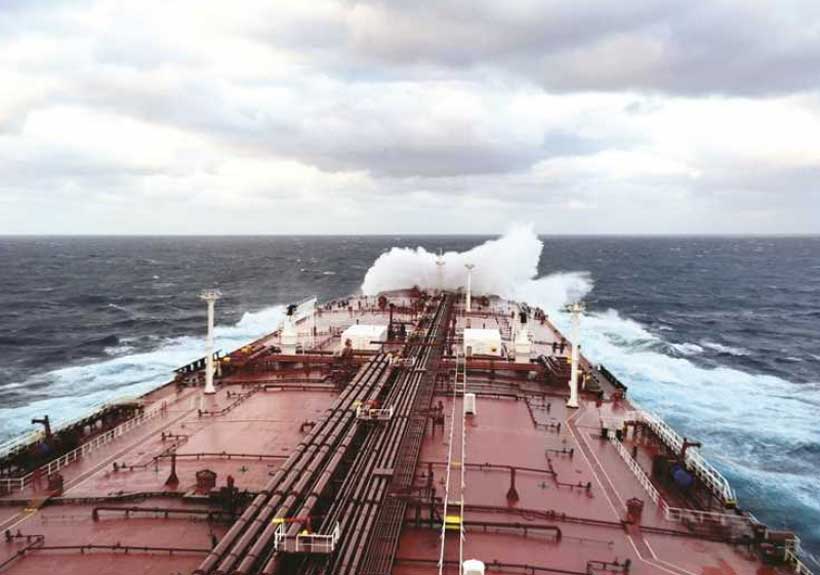 China is manoeuvring to avoid being sucked into the Middle East's numerous disputes amid mounting debate in Beijing on whether the People's Republic will be able to remain aloof yet ensure the safety and security of its mushrooming interests and sizeable Diaspora community.
China's challenge is starkest in the Gulf. It was compounded when US President Donald J. Trump effectively put China on the spot by implicitly opening the door to China sharing the burden of guaranteeing the security of the free flow of energy from the region.
It's a challenge that has sparked debate in Beijing amid fears that US efforts to isolate Iran internationally and cripple it economically could lead to the collapse of the 2015 international agreement that curbed Iran's nuclear program, accelerate Iran's gradual breaching of the agreement in way that would significantly increase its ability to build a nuclear weapon, and potentially spark an unwanted military confrontation.
All of which are nightmare scenarios for China. However, Chinese efforts so far to reduce its exposure to risk are at best temporary band aid solutions. They do little to address the underlying dilemma: it is only a matter of time before China will have no choice but to engage politically and militarily at the risk of surrendering its ability to remain neutral in regional conflicts.
Israeli intelligence reportedly predicted last year that Iran's gradual withdrawal from an agreement that Mr. Trump abandoned in May 2018 would ultimately take Iran to a point where it could create a nuclear military facility within a matter of months. That in turn could provoke a regional nuclear arms race and/or a pre-emptive military strike.
That is precisely the assessment that Iran hopes will persuade China alongside Russia and the European Union to put their money where their mouth is in countering US sanctions and make it worth Iran's while to remain committed to the nuclear accord.
The problem is that controversy over the agreement is only one of multiple regional problems. Those problems require a far more comprehensive approach for which China is currently ill-equipped even if it is gradually abandoning its belief that economics alone offers solutions as well as its principle of no foreign military bases.
China's effort to reduce its exposure to the Gulf's energy supply risks by increasing imports from Russia and Central Asia doesn't eliminate the risk. The Gulf will for the foreseeable future remain a major energy supplier to China, the region's foremost trading partner and foreign investor.
Even so, China is expected to next month take its first delivery of Russian gas delivered through a new pipeline, part of a US$50 billion gas field development and pipeline construction project dubbed Power of Siberia.
Initially delivering approximately 500 million cubic feet of gas per day or about 1.6 percent of China's total estimated gas requirement in 2019, the project is expected to account with an increased daily flow of 3.6 billion cubic feet for 9.5 percent of China's supply needs by 2022.
The Russian pipeline kicks in as China drastically cuts back on its import of Iranian liquified petroleum gas (LPG) because of the US sanctions and is seeking to diversify its supply as a result of Chinese tariffs on US LPG imports imposed as part of the two countries' trade war.
China is likely hoping that United Arab Emirates efforts to stimulate regional talks with Iran and signs that Saudi Arabia is softening its hard-line rejection of an unconditional negotiation with the Islamic republic will either help it significantly delay engagement or create an environment in which the risk of being sucked into the Saudi-Iranian rivalry is substantially reduced.
Following months of quietly reaching out to Iran, UAE minister of state for foreign affairs Anwar Gargash told a recent security dialogue in Abu Dhabi that there was "room for collective diplomacy to succeed."
Mr. Gargash went on to say that "for such a process to work, it is essential that the international community is on the same page, especially the US and the EU, as well as the Arab Gulf states." Pointedly, Mr. Gargash did not put Russia and China on par with Western powers in that process.
The UAE official said the UAE envisions a regional order undergirded by "strong regional multilateralism" that would provide security for all.
Mr. Gargash made his remarks against the backdrop of a Chinese-backed Russian proposal for a multilateral security arrangement in the Gulf that would incorporate the US defense umbrella as well as an Iranian proposal for a regional security pact that would exclude external players.
Presumably aware that Gulf states were unlikely to engage with Iran without involvement of external powers, Iran appeared to keep its options open by also endorsing the Russian proposal.
The various manoeuvres to reduce tension and break the stalemate in the Gulf put Mr. Trump's little noticed assertion in June that energy buyers should protect their own ships rather than rely on US protection in a perspective that goes beyond the president's repeated rant that US allies were taking advantage of the United States and failing to shoulder their share of the burden.
Potentially, Mr. Trump opened the door to an arrangement in which the United States would share with others the responsibility for ensuring the region's free flow of energy even if he has given no indication of what that would mean in practice beyond demanding that the United States be paid for its services.
"China gets 91 percent of its oil from the Straight, Japan 62 percent, & many other countries likewise. So why are we protecting the shipping lanes for other countries (many years) for zero compensation. All of these countries should be protecting their own ships…," Mr. Trump tweeted.
China has not rejected Mr. Trump's position out of hand. Beyond hinting that China could escort Chinese-flagged commercial vessels in the Gulf, Chinese officials have said that they would consider joining a US-backed maritime security framework in the region that would create a security umbrella for national navy vessels to accompany ships flying their flag.
Chinese participation would lay the groundwork for a more comprehensive regional security arrangement in the longer term.
China's maritime strategy, involving the development of a blue water navy, suggests that China already de facto envisions a greater role at some point in the future.
Scholars Julia Gurol and Parisa Shahmohammadi noted in a recent study that China has already "decided to take security concerns in the (Indian Ocean) into its own hands, instead of relying on the USA and its allies, who have long served as the main security providers in this maritime region… If tensions continue to escalate in the Persian Gulf, Beijing may find it has no other choice but to provide a security presence in the Middle East."
Implications of French President's Visit to China on the International Arena
French President Emmanuel Macron pursues a policy of opening up to China and solving problems that may arise peacefully and diplomatically. France and Germany are the main pillars of the European Union, and the French opening to China is a European recognition of the importance of China's role internationally.
Last Monday, the French president paid a three-day official visit to China amidst the US-China trade war. The French president has previously promised to visit China once a year throughout his term. These official exchanges between China and France strengthen China's international standing, and prove the theory that China is a peaceful country seeking cooperation and opening up to the world.
Fifty-five years after the establishment of diplomatic relations between China and France, a bilateral relationship based on respect and friendship despite some differences in regimes or strategic alliances. The Chinese model is mainly based on people-to-people communication and peaceful cooperation, and these are the main pillars of the Belt and Road Initiative launched by Chinese President Xi Jinping in 2013.
Despite Washington's withdrawal from the Paris climate agreement in 2015, Beijing and Paris have kept their promises to contain global warming, a positive point in the bilateral relationship. The French president considered that China and France should lead the climate agreement. Cooperation between the two countries has emerged considerably in the industrial sector, such as the development of nuclear energy, aerospace, and the automotive industry. Academic cooperation between the two countries has also been boosted through student exchange programs and the high demand for Chinese language learning in France, which was previously rare.
Commenting on the importance of trade exchanges between China and the EU, the Chinese Ministry of Commerce showed that trade between China and the EU exceeded 322.5 billion US dollars in the first half of 2018, up 13 percent year on year. Chinese Ambassador to France Zhai Jun recently expressed that China and France are to expand cooperation in agriculture, energy, advanced manufacturing and artificial intelligence.
From the ancient city of Xi'an, the French president announced that an alliance between Beijing, Europe and Paris should be established for a better future for the world, and Macron stressed the need for a balanced relationship between China and Europe. The French president praised the Belt and Road Initiative and called for its activation in order to enhance the trade role of Asia and Europe.
France was the first Western country to recognize the People's Republic of China. In a meeting with French ambassadors, the French president stressed that the West is in a moment of decline and China is progressing at a tremendous speed. During his visit to China, the French president took advantage of the trade war between the United States and China and worked to develop France-China trade relations, increase French trade partners to China, and promoting the French tourism, agriculture and services sectors.
France is seeking to strengthen Sino-European relations because of its great benefit to the European economy, but it is contrary to the Western orientation. China is also a beneficiary of good relations with France, because France has influence in Africa and many regions in the world and is a permanent member of the Security Council and it is a developed country at the military, technological and technical levels. China's cooperation with a powerful country like France will bring many benefits and opportunities.
China's great economic, technological and military progress indicates that China has become an important country in international relations, and it is in the interest of any country in the world to establish good relations with China. The best evidence is that France is seeking to establish good relations with China, as well as the European Union countries to make their relationship with China distinctive.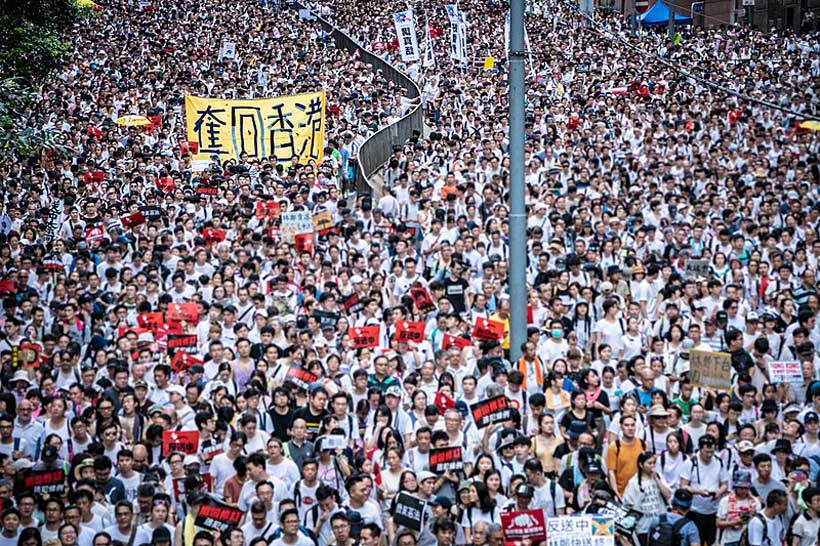 After about three months of riots, often particularly violent and destructive, on October 23, 2019 the Chief Executive of Hong Kong, Carrie Lam, aliasChen Yuet-Ngor, withdrew the bill on mandatory extradition to China, which had sparked protests in the former British colony.
Never evaluate a mass protest on the basis of the reason triggering it, which can often be irrelevant.
The extradition bill, announced in September, was withdrawn a few days after the resumption of works in Hong Kong's Parliament.
With a view to partially repressing the insurgency, the now former Chief Executive of the city-state resorted to emergency legislation, by mainly using the colonial law of 1922, which prohibits the use of masks and disguises during public demonstrations.
The protesters were and still are approximately one million, out of about eight million inhabitants.
The subsequent riots, designed to last well beyond the bill withdrawal, strained the always tense relations between the former British colony and China, with the result of throwing into crisis also the Chinese governance of the city-State and, in particular, the traditional Chinese model of "One Nation, Two Systems".
If this model fails, the formula devised by Deng Xiaoping will not even apply to Taiwan, or possibly to the North Pacific islands, and it will anyway undermine the current Chinese idea of peaceful expansion and win-win collaboration between the Chinese motherland and all the bordering areas both in the Pacific and in Central Asia.
Since 1977 – when the Fragrant Harbour came under Chinese control – all riots in Hong Kong have been triggered by strong dissatisfaction with the Chinese motherland.
The deep economic and social dissatisfaction has always been targeted against China and never towards local power elites. In psychoanalysis, this phenomenon is called transference.
In 2003 many thousands of people living in the former British colony had protested against a law that, in their opinion, would make it difficult to express opinions and feelings defined as "anti-Chinese" and the law was postponed indefinitely.
Further riots broke out in 2012, when a clearly pro-Chinese school program was proposed and once again the local authorities (upon direct instructions from the national government) avoided implementing that law.
In 2014, there were the sit-in street protests of the Occupy Central movement, the so-called "Umbrella Revolution", which lasted three months to ask – this time unsuccessfully – for the Chief Executive of Hong Kong to be elected by universal suffrage.
Currently, however, the real reason underlying the protests in Hong Kong is not so much the request for implementing – in the former British colony – democratic mechanisms typical of the Western culture, but rather the tension resulting from great economic inequalities.
Not to mention the broken social elevator, which is probably the real trigger of the youth rebellion in the Fragrant Harbour.
People, especially the skilled workers, cannot be ensured acceptable wages and salaries. This is the reason why many inhabitants of the old city-state migrate to Canada or Taiwan. Another blow to China.
Young graduates' wages and salaries have dropped by at least 10% compared to 25 years ago. There is a very severe housing crisis, but anyway the choice to create a local oligarchy that tries to convince the other inhabitants is an old British idea.
In Hong Kong an oligarchy of very few families dominates the local economic system, which is worth a GDP of 343.5 billion US dollars.
The five most powerful families are still those led by Li Ka-shing, Kwong Siu-hing, Lee Shau-kee, Henry Cheng and Joseph Lau.
These five families alone control 70% of the entire Hong Kong market, including real estate and telecommunications, as well as TV channels.
The 21 leading families in Hong Kong control a wealth equal to 1,893 billion US dollars.
Obviously in China no family controls such a huge amount of wealth. In the People's Republic of China the five major real estate operators put together control only 9% of the entire Chinese construction market.
China, however, has tried to gain support in Hong Kong, especially among entrepreneurs, with the Greater Bay Area plan, i.e. the new megalopolis on the Pearl River Delta between Hong Kong, Guangdong and Macao.
This is, in fact, Hong Kong's infrastructure aggregation to the Autonomous Economic Zone of the Pearl River Delta, between Guangzou, Shenzhen, Zhuhai, Foshan, Zhongshan amd Jiangmen, which are the most dynamic economic areas in China.
Taxes are very low in Hong Kong, as in all business-friendly countries but, coincidentally, there is no inheritance tax.
The administrative machinery is therefore very simple: Hong Kong'sgovernment does not gain sufficient revenue from taxation and hence has no funds to invest in schools, hospitals and infrastructure.
A city like Hong Kong, with over seven million inhabitants, provides for a statutory minimum wage of 4.82 US dollars per hour. Almost all flats are illegal and, considering the cost of rents and properties, they are so small that they are about half of the "tiny apartments" in large U.S. cities, which are already very small.
The average size of Hong Kong flats per inhabitant is 16 square metres, while in Shanghai the average size per inhabitant is 36 square metres.
45% of Hong Kong's inhabitants live in state-owned or subsidised apartments, while 90% of the Chinese people own at least their own houses.
Hong Kong's tax reserves are at least 147 billion US dollars, but the local political system is too fragmented – even from the viewpoint of the complex electoral system – to mediate between different interests and to really solve the main problems of the city-state, namely housing, health and education costs.
Those who are ill must wait an average of 150 weeks before being examined, with 43 public hospitals that, however, employ 40% of the doctors available, since the private sector attracts many of the best professionals.
The solution of employing doctors from abroad is not very practicable, considering the low attractiveness of Hong Kong's wages and salaries and the poor quality of health facilities.
One in six people living in Hong Kong suffers from mental disorders due to social, economic and health conditions.
The graduates' average wages and salaries in the former British colony have fallen by over 10% compared to a decade ago. Nowadays graduates are easily paid the best salaries and wages of workers without university qualifications.
As already said, there is no social elevator.
The cost per square metre is much higher in Hong Kong than the average price in a central neighbourhood of New York.
As happens also in the West, the career prospects of young graduates in Hong Kong are very limited. They never have a house of their own and their prospects are much worse than those of their colleagues who lived in Hong Kong a few decades ago.
In Hong Kong the Gini Index, which is used as a gauge of economic inequality, is 5+, one of the highest and most unequal indexes in the world.
This is the real political core of the issue: for those who protested in Hong Kong – as currently happens everywhere in the world – "democracy" in the Euro-American sense means above all greater social equality, many opportunities and efficient public services.
This is obviously not true, but it is the model that took to the streets the crowds of the Arab Spring, the Euromaidan citizens in Ukraine and the "colourful" rebellions in Georgia.
Paradoxically, just when Western democracies are turned into States based on unearned income and the extent and quality of their Welfare diminish, they are mythicized as efficient and open.
In this case, Vilfredo Pareto would have spoken of "residues", i.e. memories of a time that no longer exists, but that are still in action in the crowds' deep psyche.
In 1997, at the time of unification based on the "One Country, Two Systems" model, Hong Kong's GDP accounted for 18% of whole China's GDP.
Currently, after China's fast growth, the importance of the Fragrant Harbour is the same as the relevance of Guangdong or Shenzhen.
The current protests, however, have also put Hong Kong's business community in severe difficulty.
The majority of Hong Kong's leading companies do most of their business with China. It is not by chance that last August the Chinese authorities gathered 500 of the most important businessmen and political leaders in Shenzen to support the Hong Kong government and, possibly, sufficiently improve the social situation of the city-state, which, however, remains explosive.
Hong Kong's financial market has suffered the greatest damage.
The Chinese company Alibaba has postponed its listing on the local Stock Exchange until the uprising has finally abated, while Fitch has lowered Hong Kong's rating.
Pending a systemic integration with the regulatory network of mainland China.
Another problem that the riots in the Flagrant Harbour may cause is migration.
Last year 24,300 highly-skilled young people left the country and the rate of migration requests has risen by 15% per year.
Where do they go? To Canada, Australia, New Zealand and Taiwan.
On the other hand, the number of Chinese people migrating to Hong Kong has decreased by 14,000 per year.
Furthermore, this November there will be the Hong Kong District Council elections and it is very likely that youth discontent will find a way to assert itself in the polls.
A fragmented society under crisis creates many problems for those planning business cycles and Hong Kong is likely to see its growth rate decrease by at least 3%.
Where will capital go? Obviously in the Chinese area bordering on Hong Kong, with an expected investment growth of almost 6.5%, largely consisting of capital outflows from Hong Kong.
The differences between Hong Kong and China, however, are much wider than those shown with violence during the recent long protests, which often followed the same tactics of the color revolutions organized by the US Services, according to the old model developed by the Einstein Institute.
For China, Deng Xiaoping's criterion "One Country, Two Systems" means that China takes over Hong Kong despite the differences in political and economic systems, which will eventually tend to overlap. Conversely, for Hong Kong leaders the "Country" is just lip service paid in view of maintaining the separation from China, both from a cultural as well as an economic and political viewpoint.
China has so far controlled Hong Kong with the same logic with which it has supervised its "dangerous" territories, namely Tibet, Xinjiang and Manchuria.
The current Chinese centralization stems from the analysis of the inglorious collapse of the almost federalist Soviet Union. In this regard, suffice to recall the ironic smiles that welcomed Gorbachev on his visit to China, just when the Tiananmen Square protests had reached their climax.
It does not matter that the right to secession was established in Lenin's Sacred Texts. The fact is that, for the Chinese leadership, the unity of the Country and the repression of every regionalist secession is fundamental to the permanence of the State – and of the Party.
China, however, still depends on the financial hub of Hong Kong, the only one completely open to the world capital flows.
According to 2018 data, the Hong Kong Stock Exchange capitalizes 29.9 trillion local dollars.
Shenzhen and Shanghai cannot replace Hong Kong in this respect.
Therefore, China could not intervene in Hong Kong because otherwise it would have destroyed on its own the way connecting China to international capital flows.
Furthermore, the repression of the Hong Kong movements would have destroyed the model "One Country, Two Systems", which is exactly the one that will be applied to Taiwan, at the right time.
Nor should we forget that, pending the New Silk Road promoted by China, the Western Powers are conceiving political mechanisms for disrupting and possibly stopping the "Road", by organizing rebellions and anti-Chinese parties and movements in the various countries where the passage of the Chinese One Belt One Road (OBOR) is planned.
Obviously China does not stand by and wait to see.
From this viewpoint, the Hong Kong uprising is a model that will soon be imitated and that China will oppose exactly with the same political tactics.
As is recommended in the Thirty-Six Stratagems, "Befriend a distant State and strikes a neighbouring one".