Asia was in 2014 based on the Heidelberg Institute for International Conflict Research (HIIK) Conflict Barometer for 2014 report accounted for the most conflicts among five regions in the world with a total of 127, thus covering almost 30 percent of all conflicts in 2014.
A Tibet issue even after 65 years remains a controversy in China and around the world. Starting year of conflict for autonomy, system, ideology and resources is 1950. The situation is defined by HIIK as a conflict at the stage three out of fife as a violent crisis.
Source: BBC
How many more monks and citizens must set it on fire to reach an agreement that would satisfy both sides? How many protests must end up exiled, killed, detained or imprisoned? How many swift and extreme responses to the actions of Tibetans will we see from China's government in the future?
The last year, China's government published 16 new rules to prevent self-immolations and establishing collective penalties for families and supporters of self-immolators. Drills on how to stop self-immolation has been going on in this region. Severe restrictions were imposed on Tibetan religion and culture. Many private schools for monks were forced to close their doors, based on accusation of encouragement of separatism, furthermore, many campaigns against Buddhist monasteries were seen and many needed to pledge loyalty to the ruling Communist Party.
China is concerned over its security and sovereignty. One need to have in mind that Tibet independence could inspire other similar movements in China such as Taiwan, Inner Mongolia and Xinjiang. Tibet represents also a buffer zone from foreign influence. Even though the overall economic situation in Tibet has improved as China's leaders are pointing out, many problems regarding finding a job as a Tibetan have been raised. Speculation that Han immigrants in this region get the most of the China economic help and therefor little political, working and culture freedom remain for Tibetans that are in majority living in poverty have been pointed out in recent years. Marginalization of ethnic Tibetans and economic benefit for Chinese residents is a common thing in Tibet. Beijing stance is that Tibetan communities enjoy a great deal of autonomy and that economic growth is the biggest in the history. Different interpretation of history and real situations are seen.
Freedom House that measures freedom in the world, this year ranked Tibet on the worst place possible and gave Tibet status not free with worst freedom, political rights and civil liberties. Freedom House reported of 11 Tibetans self-set on fire the numbers are declining from previous years. This has resulted in communication blackouts, "patriotic education", campaigns, travel restrictions, and intrusive controls on monasteries. Decision making power is concentrated in the hands of ethnic Chinese officials. All political activity outside the Chinese Communist Party is forbidden and punished. Fears of cultural assimilation are rising. International broadcast is jammed and communication is enabled with periodical confiscation of equipment. Online restrictions exist and are even greater as in other part of China's rule. Many have been arrested because of transmitting banned information. Foreign journalists have been prevented from entering Tibetan areas where special permission for entrance is needed. Harassment and threatening to journalists is not unusual thing. Furthermore ideological education campaigns are happening in the region. Participants must recognize a claim that China "liberated" Tibet and to denounce the Dalai Lama. People are forced to participate in discussions, singing sessions and propaganda film screenings. Some topics are prevented from discussion and education system. Nongovernmental organizations operate under highly restrictive government policies. Judicial system in Tibet is highly criticized. Without imposing the rule of law torture is widespread. Disappearance, arrests, no legal presentation for Tibetans, uninformed families of detainees are just some of the areas and questions that needs urgent improvements.
So far many possible solutions of conflict were suggested. Some Tibetans want total independence, some just autonomy under Chinas rule with violent or nonviolent means. How will ethnic and religious conflict end is in the hands of officials. Official dialogue between Lhasa or Dalai Lama and Beijing is needed with or without outside mediation and help. With United Nations handicap because of possible China veto on resolutions as permanent member we must not forget the important role of Nobel Prize winner Dalai Lama that could help in resolving the conflict. Failure to address these problems will lead to greater tensions, no real improvement for Tibetans and also blocking political and economic engagement with the outside world. Will the people of Tibet live to see freedom of expression, culture and worship?
Political unrest in Hong Kong and Global Pandemic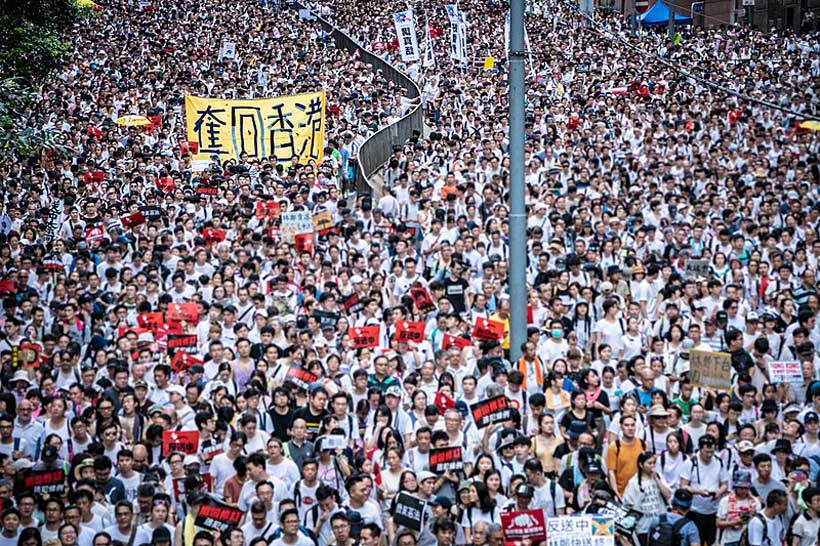 Things started from a murder of a girl in Taiwan ending up into an unseen scenario in Hong Kong. Rising tensions in the region of China and Hong Kong, situation is getting worse. First of all the episode of extradition bill and now becoming the series of different surprises, the advent of National Security Bill is not acceptable among the Hong Kong citizens. According to the 1984 Sino-British Joint Declaration, Hong Kong is ought to be the autonomous and free liberal region along china being constituted as a "one country, two systems." As per this treaty, China is violating International law: which is a direct threat to its soft policy and international image.
Secondly, the role of United States in Hong Kong is mainly concerned about the large number of U.S. Nationals working there especially at naval ports and their security. While on the national level the sustainability of democratic values and freedom in Hong Kong to whom these acts of China's Communist party are challenging. United States being the global hegemon owns the responsibility to protect and keep the check on practice of international laws and its violation in any region of the world. Although the whole global community is concerned about the present situation of Hong Kong and its upcoming outcomes. States sign treaties and agreements on the basis of one's predetermined political and social culture and works accordingly, so following the current scenario the Protest in Hong Kong is going to be game changing event. If the bill passed, Hong Kong will be a Chinese administered territory like another small city of Chinese Communist party but on the other hand if failed to pass this bill Hong Kong can have a victory to win the democracy and write the fate of their state in a new way.
Furthermore, the wave of global pandemic in the form of COVID 19 has already questioned the worth of human security. Millions of people are dying due to this disease originated from Wuhan, China. World is already questioning the Chinese role. Above all the differences, we all are human beings living in the world of chaos. Divisions led towards the more divisions. There is a dire need to fight collectively to this coronavirus. Being humans, we need to apply the only global value that is being human fellow. Social distancing is the new normal now but Hong Kong's political situation is getting more anti distance campaign due to the political unrest. China needs to slow down the process. Human security needs to be the priority. Although to raise the voice of Hong Kong's people social media can be a better platform. Let's shake hands for peace rather than division.
All eyes on China's post-lockdown Twin Sessions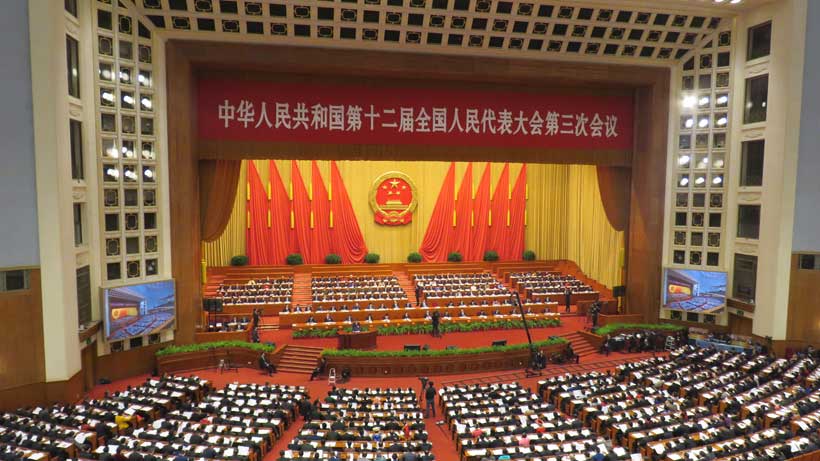 Even though parts of the country are still battling a minor rebound of Covid-19 cases, the general message is clear: China has emerged from the abysmal months of lockdown and is ready to resume business. This was made clear to the entire nation on 29 April with the announcement of new dates for the "Twin Sessions" meeting, the country's most significant annual political and legislative affair, involving the National People's Congress (NPC) and Chinese People's Political Consultative Conference (CPPCC).

Starting from 21 May, thousands of legislators and political advisors will gather in Beijing's Hall of the People to discuss and vote on pressing issues facing the country. The gathering, which should have happened in early March, was postponed for more than two months this year due to Covid-19. Now its restart, reportedly cut short from a two-week event to just one week, is widely considered a reflection of the top leadership's confidence that a level of normalcy can be restored in Chinese society.

Despite the reassuring symbolic meaning of the Twin Sessions, the social and economic landscape is bleak as China begins its slow recovery from Covid-19. The country's economy shrank 6.8% in the first quarter of 2020, and a full recovery is far from a certainty given the ongoing nature of the global pandemic. The unemployment rate has risen in the same period. The world will be watching how the Chinese government addresses these challenges through the outcomes of the annual conference. Measures will not just shape the trajectory of the Chinese economy but also global objectives of economic recovery, fighting climate change and achieving long-term sustainability. Here are a few key items to watch for at the Twin Sessions.

Economic growth target

At every year's Twin Sessions, the Chinese premier will make a formal report to legislators about the government's work in the past year and, more importantly, lay out key economic and social development targets for the coming year. These targets include rates of GDP growth, unemployment, Consumer Price Index (CPI) change reflecting inflation, and poverty reduction. By the end of the meeting, legislators will vote to adopt those targets to make them binding for the executive branch. That is the order of business in a normal year.

In a year of pandemic, the severe disruption to economic and political processes have made setting the 2020 targets a contentious business. Now all eyes are on Premier Li Keqiang's Report on the Work of the Government as the country enters the last week of May without a clear idea how the central government plans to set the speed for the economic engine this year.

This is a year of paramount importance for the Party. By the end of 2020, the country's GDP is supposed to achieve a doubling from 2010 levels, a key political commitment made by the Party to Chinese society. The growth rate needs to hit about 5.5% this year to secure the objective. But Covid-19 has knocked the economy off track by a wide margin.

Prominent Chinese economists have weighed in. Justin Lin, a top economic advisor and former Chief Economist at the World Bank, recommended a moderate target of 3% to avoid maxing out China's monetary and fiscal policy tools. As the economy shrank in the first quarter and is only mildly recovering in the second, China needs to achieve a 15% growth rate in the second half of 2020 to maintain the 2020 "doubling" goal. Lin argues that even if China is able to stimulate economic expansion to that level, it should opt for a slightly lower target to save some ammunition for next year. "It is totally acceptable to defer the (doubling) goal to next year," he told the audience of a Peking University webinar on 15 May.
On the other hand, Ma Jun, chairman of China Green Finance Committee and a member of the People's Bank of China's monetary policy committee, has advocated for an outright abandonment of any economic growth target for 2020, citing concerns that chasing unrealistic targets will lead to massive stimulus measures in debt-driven infrastructure building that is often short-sighted and ill-considered.

A 13 May article by He Lifeng, the head of the National Development and Reform Commission (NDRC), China's top economic policymaking body, indicates that the government may still choose to adhere to its original economic goal. "We should make sure we complete the task of building a moderately prosperous society," he wrote. Doubling GDP by 2020 is a key component of that vision.

Stimulus package

The growth rate target is closely linked with how China determines the size of its economic stimulus package. According to the 2015 Budget Law, key components of the fiscal toolbox, including quotas for central government and local government bond issuance, must be approved by the National People's Congress.

Liu Yuanchun, vice president of Renmin University, told Caijing magazine that to create 1% GDP growth, fiscal spending should reach 1.2-1.4 trillion yuan (US$170-200 billion).

By the end of April, the Ministry of Finance had front-loaded the local government bond issuance quota to the tune of 2.29 trillion yuan (US$320 billion), and before total annual quotas could be approved at the Twin Sessions. The majority of local government special bonds go into infrastructure projects such as railway construction and public transportation, whose carbon footprints will have implications for global efforts to address climate change.

Green legislation and planning

Covid-19 has triggered a national conversation about the relationship between humans and nature, as scientists have linked the novel coronavirus to human contact with wild animals. The conversation was quickly followed by legislative actions. On 24 February, the NPC Standing Committee passed a decision banning consumption of wild animals for food, leaving only limited exemptions for certain species commonly bred in captivity. The national legislature is expected to revamp the Wildlife Protection Law following the decision. According to a legislative plan released by the NPC Standing Committee, the law revision process will likely culminate in 2021. Therefore, this year's Twin Sessions probably won't see definitive progress on the Wildlife Protection law, even though legislators may use the platform to submit proposals and recommendations.

Meanwhile, deliberations on the 14th Five Year Plan (2021-2025) will start in earnest this year, ready for its delivery to the next Twin Sessions in 2021 for final approval. According to schedules released by national authorities, draft versions of sectoral 14th Five Year Plans (such as for renewable energy) should be available for comment in late 2020.

In a critical year for China's political and economic calendar, the pandemic has created unprecedented disruption. The coming week will demonstrate how China plans to pull itself back on track, with outcomes that will have far-reaching global consequences.
From our partner chinadialogue
Covid-19 pandemic: Legal, political and environmental questions for China
The outbreak and worldwide spread of COVID-19 is bound to raise questions about where and how the infection originated and turned into a global pandemic, what legal and political implications this may have and how a recurrence can be prevented. Despite the rather farfetched allegation that "the US army might have brought the epidemic to Wuhan" and the sobering assertion that "we may never know where this deadly coronavirus originated," there is general consensus that the disease originated in China where it had been confined to animal hosts before turning into a human killing pathogen.
The actual mode of spread of the disease has been in dispute with prominent figures in the American administration claiming incompetence in ensuring safety in a Chinese virology center. The least contentious view, however, is that the initial medium of transmission was contaminated flesh of wild animals sold for human consumption in a wet market in the city of Wuhan in central China.
This is not the first zoonotic epidemic to surface in China and spread to other parts of the world. Although never before on such devastating scale, previous epidemics were also serious enough to prompt warnings about causing "significant public health concern" and "considerable socio-economic problems globally". It is for the World Health Organization (WHO) as an independent international body entrusted with protecting the health of the world population to investigate and ascertain the origin of the illness and its human outbreak. If necessary, the organization should be expected to advise and intervene in order to prevent a repetition.
Doubts have also been cast on the reliability of official Chinese reports of the time of the outbreak of the illness, its progression into an epidemic and the extent of the ensuing infection and fatality in that country. It has also been suggested that the reporting may not have been entirely transparent, and this may have adversely affected preventive planning by other countries.
Despite sings of diplomatic reticence in view of China's upper hand in supplying medical materials needed by other countries to combat COVID-19, allegations have been made by the US Secretary of State that "China didn't report the outbreak of the new coronavirus in a timely fashion to the WHO" and that "even after the CCP did notify the WHO of the coronavirus outbreak, China didn't share all of the information it had" (Pompeo, 24 April 2020). As regards information supplied by the Chinese, too, suspicion has been voiced by France's President Macron that "there are clearly things that have happened that we don't know about".
In response, the Chinese authorities have vehemently denied any coverup and have even offered additional explanations about the apparent discrepancies between the impacts of the virus there and in other countries. To resolve the conflict and provide a clear picture, it is again the responsibility of the WHO, as an impartial institution in charge of international exchange of vital medical information, to investigate these allegations and if verified, decide on the appropriate response.
From the legal point of view, too, there is the need for expert opinion on whether there should or should not be international consequences for China if the country is proven to be the origin of the pandemic. Assuming that the source of the infection was contaminated meat, it has to be ascertained whether the meat was on sale in an authorized and regulated market in Wuhan, in which case Chinese officials in charge of food hygiene and consumer safety may be liable for criminal negligence. Or, as suggested by some sources, it had been smuggled and sold illegally, which would intimate professional incompetence on the part of the country's law enforcement agencies.
It is up to international lawyers and legal entities to determine whether either or both cases constitute grounds for domestic and/or international litigation against the Chinese state or its functionaries, as was, for example, in the case of the contaminated blood scandal of 1980s or are only matters for internal disciplinary action for the Chinese government to pursue.
Less urgent, but perhaps more significant implication of the outbreak and spread of COVID-19 for the future of international relations are possible reasons behind the Chinese government's long-running neglect of the need to take serious action to stem the insalubrious trade in wild animals, including endangered species. In a country where the state keeps a watchful eye on citizens and has firm control over many aspects of their lives, lax attitude of the officialdom toward the destruction of wildlife cannot be put down to lack of information or want of power to intervene. Rather, it has to be seen as part and parcel of politics in a country where political development has lagged far behind the impressive transformation and colossal progress of the economy.
Before the People's Republic of China gradually opened its economy to the outside world from late 1970s, the country was under an ideological regime obsessed with economic autarky and political regimentation at home and a belligerent, isolationist stance in foreign relations. Thanks to two decades of ideological compromise over the economy, China entered the 21st Century as a fast-growing economic power and has remained the singularly most impressive example of success of an emerging economy.
What has changed little over these decades has been a totalitarian, one-party political system that "sees human rights as an existential threat" and denies the citizens many of the rights and freedoms taken for granted in democratic countries. The Chinese officialdom may present the ossified one-party rule in the People's Republic of China as essential for "political stability" but in fact, not only it is no guarantee against internal political instability, it can pose a serious threat to world economic and political security.
It is natural to sympathize with people living under totalitarian regimes as victims of tyrannical rule, but in a wider picture, authoritarian rulers themselves are unwitting victims of their own tyranny. Of course, it is they who deprive their citizens of basic human rights and political freedoms because they are conscious of their own lack of political legitimacy and consensual authority and live in constant fear that without political and social control, the undercurrent of public discontent and frustration may erupt into open rebellion and subvert the regime.
Yet, by suppressing freedom of expression and repressing open dissention, the authoritarian state fosters a political culture of disingenuous acquiescence and false conformity which deprives the rulers of reliable means of identifying and responding to people's expectations and grievances and assessing their genuine opinion of the actions of their government. Moreover, unlike democratic countries where people assume ultimate responsibility for the actions of the state by virtue of the right to elect and dismiss their government, the authoritarian regime alone bears the blame for failing to recognize and respond to people's expectations, legitimate and rational or otherwise.
In this atmosphere of mutual fear and distrust, state politics and policy is governed by a bizarre rationale. Having deprived citizens of many of their legitimate rights and freedoms, the authoritarian regime is reluctant to put into effect measures that are likely to add to limitations already imposed on people's lives even if such limitations are clearly in the public interest. In choosing between restrictions that protect the regime against public frustration, and those that serve public interest, the authoritarian ruler prefers to forgo the latter because of the fear that people's limit of forbearance may be reached and the fragile veneer of political and civil compliance give in to conflict and confrontation.
The Chinese government's handling of the outbreak and spread of COVID-19 epidemic reveals the mindset of a political establishment fearful of further antagonizing a nation that lives under controlling, authoritarian rule. It is alleged that official acknowledgement of the outbreak was delayed because the state did not wish it to interfere with public celebration of the Chinese New Year.
The tendency to understate the extent of the fatalities, in contrast to largely transparent public awareness campaign by democratic governments, can only point to a regime that is wary of citizens' accusing fingers even in the case of a natural disaster. The whole episode is symptomatic of a regime uncertain of its popular-based legitimacy and suggests a fundamental rift and lack of understanding between state and citizen in the People's Republic of China.
This atmosphere of mutual mistrust must also be blamed for the Chinese government's failure to prevent this global tragedy in the first place by persistently turning a blind eye to the harm done to wildlife by a section, perhaps only a small section of its population. These are people who continue to kill even rare species not to satisfy their hunger, but to gratify antiquated gastronomic obsessions or practice superstitious pseudo-medical rituals. The Chinese authorities' neglect of the need not only to strengthen and seriously enforce legislation on prohibition of consumption of wildlife but more importantly, their hesitation to take the necessary corrective cultural steps can only speak of concern about further alienating a people already deprived of many democratic rights and freedoms.
Today, China's political stagnation can no longer be overlooked as an internal matter because it can have wide-reaching global consequences. An authoritarian regime is inherently unstable. Instead of free consensus of the people, its survival depends on successfully manipulating some into acceptance and coercing others into submissiveness. In this age of global communication and globalization of ideas, neither can ensure but a fragile existence.
The problem is that China is no longer a reclusive, isolated country on the fringes of world political and economic stage with a population on the breadline. As the rapid spread of COVID-19 outside China showed, the country interacts extensively with the rest of the world and has extensive worldwide connections and contacts. Political turmoil in a major economic and military world power and home to nearly one-fifth of humanity is certain to entail grave ramifications for the political and economic security of the world in the same way that its rich market for rhinoceros horn, tiger body parts, bear paws and elephant tusk can drive endangered species to the brink of extinction.
The Chinese rulers may consider it too costly and unsettling to set in motion the necessary political reformation in the interest of long-term national and international security, but they can act upon their declared commitment to wildlife and environmental protection to redeem themselves.
The People's Republic has the propaganda machinery to advocate faith in the blessings of single-party rule, the facilities to "re-educate" doubters and the apparatus to detect and suppress dissent. It is hard to accept that it is incapable of promoting universal values of the modern age among those in the population who are still unaware of their country's newly gained international status and the responsibilities that go with it.