Away From Dollar: Russia, China creating own gold market
Welcome to the Caspian Daily, where you will find the 10 most important things you need to know on Caspian Sea Region. We appreciate ideas, reports, news and interesting articles. Send along to Caspian[at]moderndiplomacy.eu or on Twitter: @DGiannakopoulos
1As Western central banks continue their manipulation of the gold price in order to prop up flagging fiat currencies, two of the world's largest bullion hoarders are fashioning their own gold market which will function outside the dollar system. This new approach is connected closely with the China-led New Silk Road project and the Shanghai-based Asian Infrastructure Investment Bank (AIIB). In May 2015 Beijing announced it had established a state-run gold investment fund, aiming to bolster China's role in global gold trade. The new initiative is a part of China's ambitious One Belt and One Road plan. The "Silk Road Gold Fund" will invest in mining projects in the regions along the New Silk Road encouraging central banks of its members to increase their holdings in the precious metal. [mining.com]
2Russia, Iran Plan To Expand Military Cooperation. Russian Foreign Minister Sergei Lavrov says the Kremlin plans to develop military and technical cooperation with Iran after international sanctions against Tehran are lifted under a nuclear deal between Iran and world powers. Lavrov made the remarks following talks in Moscow with Iranian Foreign Minister Mohammad Javad Zarif on August 17. Russian media reports said the two discussed the possible delivery of S-300 surface-to-air missiles from Russia to Iran and new contracts to build nuclear power plants in Iran.
3Trans-Caspian transport route: what does it mean for Azerbaijan? The member-states of the Trans-Caspian international transport route will be able to earn $1 billion in freight transportation for the first few years, Akif Mustafayev, TRACECA (Europe-Caucasus-Asia) transport cooperation program national secretary on Azerbaijan, told Trend News. The profit of Kazakhstan, Azerbaijan, Georgia and Turkey as a result of the transportation via this route will increase in the future. "The train has arrived from China to Azerbaijan, but it is necessary that this route gets extended through Georgia and Turkey, and then further to Europe," he said. "Work is currently underway in this regard, and the arrival of the first train gives hope that the work will be completed in the near future."In general, as the national secretary said, all the projects realized recently, including the construction and reconstruction of the railway in Azerbaijan, the construction of the Baku-Tbilisi-Kars railway's section and a new international seaport in Alat, are aimed at high-level cargo transportation from China to Europe.
4Azerbaijan's model of interfaith harmony. The Valley Outreach Synagogue, one of the most influential Jewish synagogues in Los Angeles, hosted a presentation on Azerbaijan on August 14, 2015. Attended by over 500 members of the Synagogue, the event featured Nasimi Aghayev, Azerbaijan's Consul General in Los Angeles. Synagogue's Spritual Leader Rabbi Ron Li-Paz noted that during the turbulent times of religious intolerance and violence in various parts of the world, especially in the Middle East, Azerbaijan stands out as a beacon of tolerance, interfaith harmony and secularism. He called Azerbaijan "a ray of hope in the darkness" and an exemplary model of religious tolerance and acceptance.
5Iran's energy ministry and the State Agency on Alternative and Renewable Energy Sources (SAARES) are set to enter into a deal on enhancing generation of renewable energies, a deputy energy minister said. Houshang Falahatian was quotes by shana as saying on Tuesday that Iran plans to add 1,000mg it to power generation by renewables. Once sealed, Azeri companies active in the field of renewable energies will start cooperating with MAPNA group in Iran for developing projects for generation of power from renewable energy resources.
6Goods transfered from Central Asian countries to Bandar Abbas – port by Persian Gulf in southern Iran – will recieve 35 percent transfer discount, Hossein Ashouri, an official with Iran's railroad organization said. He added that Iran also gives 40 percent discount to the transfer of goods from Central Asia to Pakistan via the Iranian railroad, IRNA news agency reported August 17. The official further said that a two-way discount is also to be given to the transfer of goods between Iran's northeastern border city of Sarakhs and Turkey.
7Russian energy company Rosneft said on Monday it had registered to take part in the 13th licensing round organised by Brazilian national energy agency Agencia Nacional do Petroleo, Gas Natural e Biocombustiveis. Rosneft said that 10 oil basins and blocks, located onshore and offshore, would be put up for sale at the licensing round.
8More than 700 Russian and foreign companies from 30 countries will put their products on display at the MAKS-2015 aerospace show. According to exhibition director, 40 Iranian companies are also due to showcase their products and achievements in MAKS-2015, including Iran Air Show, Qom International Airport, and Sharif Hamrah Pazhouhan Science and Technology Co. Unlike previous years, Iranian firms and companies have been provided with a larger space in the exhibition this year. Several satellites and launchers, jet engines, navigation systems, helicopters and airplanes are among the Iranian products to go on display in MAKS-2015.
9Yuan's devaluation to impact Kazakh economy. The decision of the world's second-largest economy – China – to devalue its national currency has unsettled global financial markets. Sabit Khakimjanov, the director of research at the Halyk Finance JSC, believes that the depreciation of the yuan might increase the likelihood for the devaluation of Kazakhstan's national currency, the tenge. "First, yuan's depreciation will further strengthen overvaluation of tenge. This is certainly an additional handicap for Kazakh producers, but when considering the fact that tenge has greatly overvalued against the ruble by 20-25 percent in real terms, the devaluation of yuan by 2 percent is relatively not too big," he told local media. Several experts consider the devaluation of yuan as a positive factor for Kazakh exporters; while others claim that the depreciation of the Chinese currency not will have any impact on either the Kazakh economy, or the tenge, as Kazakhstan is not a rival of China. [Azernews]
10Three days for Constitution Day in Kazakhstan. This year, Kazakhstan celebrates the 20 years anniversary of the Constitution. The anniversary of the Constitution will be celebrated along with the 20th anniversary of the Assembly of People of Kazakhstan.
China-Eurasia Council condemns aggression of Azerbaijan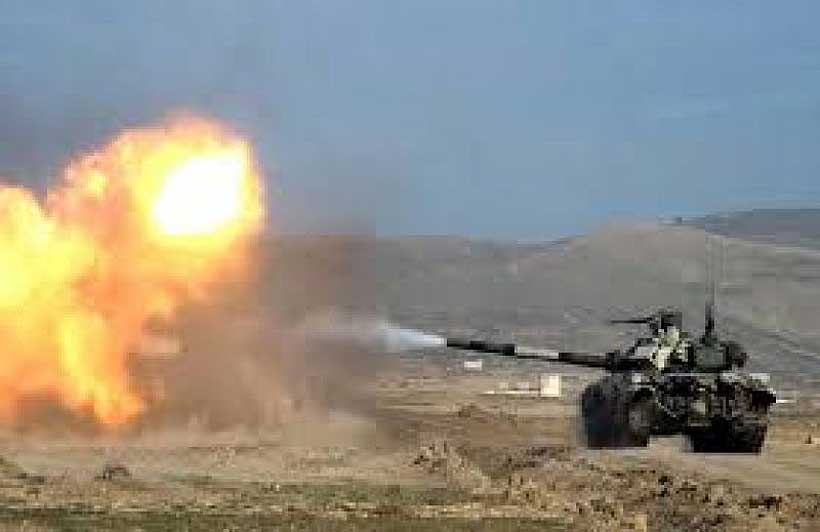 China-Eurasia Council for Political and Strategic Research strongly condemns Azerbaijani aggression which Baku started on July 12, 2020. Azerbaijani Ministry of Defense is a threat for the entire World as it is speaking about its aims to strike Metsamor Nuclear Plant, which is located in Armenia. Baku must understand that this is a crime against humanity, and it is equal to nuclear strike.The destruction of Metsamor Nuclear plant will be a disaster not only for Armenia, but also for Iran, Georgia and Azerbaijan, it will harm World's environment and stand a real problem for several generations of the World. It is worth mentioning, that this time Baku attacked the Northern borders of Armenia, which are sovereign territory of the Republic of Armenia according to International law. Azerbaijan violated the principle of territorial integrity of a sovereign state, which is one of the important pillars of International law.
China-Eurasia Council for Political and Strategic Research condemns Azerbaijan for using force against civilian population of Armenia and calls for peaceful negotiations. Baku must show solidarity and join global ceasefire initiated by the UN secretary general Antonio Guterres and must not try to escalate the situation on the border to deflect public attention from the situation concerning the outbreak of Covid-19 in Azerbaijan. We call official Baku to take care of Azerbaijani people in the hard times of Coronavirus and not send its soldiers to real death. Being multinational Council, for us It's terrible to hear about lossfrom both sides and we express our sincere condolences. Hopefully peace will come to South Caucasus, which is an important crossroad in Eurasian mainland and it can stand a very important link for Belt and Road Initiative, if all problems solved in a peaceful way.
Condemnation Of Armenian Aggression By Friends Of Azerbaijan (FoA)
Friends of Azerbaijan (FoA) strongly condemns the coward act of Armenians aggression in the Tovuz district of Azerbaijan that is a sheer violation of international borders and law. The act is an attempt of Armenia to drive global attention from the peaceful dialogue and negotiation process on Nagorno Karabakh.
In an online meeting of the delegates of the Friends of Azerbaijan (FoA), a joint declaration of condemnation has been issued by the honorable members of Friends of Azerbaijan (FoA).
According to this declaration, Armenian aggression can jeopardize the whole South Caucasus region. The incident on July 12, 2020, is being considered as a direct attack on Azerbaijan and the repercussions of this incident can result in massive catastrophe in the entire region.

The delegates of Friends of Azerbaijan (FoA) stressed the global powers to come forward and take serious action on Armenian intervention by violating the international border of Azerbaijan. The act of Armenia is an open challenge to the sovereignty of Azerbaijan.
Malik Ayub Sumbal founder of Friends of Azerbaijan (FoA) termed that Armenia is losing its legal and moral position on Nagorno Karabakh and there is mounting pressure on Armenia by the international community for the peaceful solution of Nagorno Karabakh according to the UN Resolutions. At this time to get rid of such kind of diplomatic moves, Armenia has launched another major front in Tovuz.
When the whole world is busy against the Covid19 Armenian Prime Minister has chosen a very dangerous path that can take the whole region into war and bloodshed.
Friends of Azerbijan (FoA) is firmly standing with shoulder by shoulder to the people of Azerbaijan and martyr's families at this hour.
Kyrgyz Republic to Enhance Quality of Education with World Bank Financing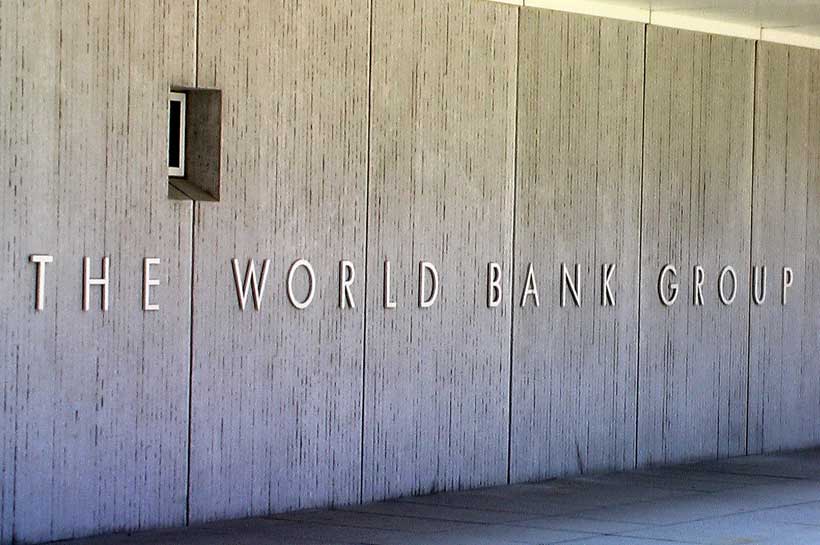 The Kyrgyz Republic will receive World Bank financing for the Learning for the Future Project in the amount of $50 million, on highly concessional terms. $25 million is allocated in the form of a grant, which requires no repayment, while the other $25 million is credit with a 0.75% interest rate, with repayments eased over 38 years, and a six-year grace period.
"The Learning for the Future Project aims to help raise the Kyrgyz Republic's human capital through enhancing school readiness and teacher effectiveness," says Bolormaa Amgaabazar, World Bank Country Manager for the Kyrgyz Republic. "The project puts special emphasis on distance and online learning, increasing digital literacy and building teacher capacity for best teaching-learning practice. Such support will help the country's education system better respond to learning from home during the current school closures and recovery period from the COVID-19 pandemic. In the long run, this approach will help better prepare children for learning and adapting to a fast-changing future economy."
The project has four main areas of support: expanding school readiness for underserved children; increasing effectiveness in teaching practice; enhancing technology-enabled support for learning; and enhancing measurement of learning. In the coming five years, the project will specifically help:
Establish 500 fully equipped community-based kindergartens in rehabilitated premises, thus enabling a successful transition to school for 20,000 children aged 3-5 years, in poor communities countrywide;
Build teacher competencies for more effective teaching of reading, mathematics and sciences in primary and secondary schools, through training in effective pedagogy and assessment, provision of digital learning content, resources and materials in 1,200 schools (53 percent of the total number of schools in the country);
Provide digital literacy training for 36,000 teachers to enhance their capacities to use digital technologies for professional development and effective teaching;
Equip 1,200 schools with an IT platform to support technology-enabled teaching and learning. The Republican Institute of In-Service Teacher Training will assist in developing digital content for teaching and learning;
Introduce a new criteria-based assessment instrument and methodology, develop and introduce standardized tests aligned with new learning standards, conduct the National Learning Assessment in 2023 for grades 4 and 8, and participate in the Program for International Student Assessment (PISA) 2024.
The project will be implemented by the Ministry of Education and Science of the Kyrgyz Republic during 2020-2025, using its existing institutional structures and in compliance with relevant World Bank procedures and standards.
The project supports the World Bank's 2019-2022 Country Partnership Framework for the Kyrgyz Republic and is closely aligned with the National Education Sector Strategy-2040 of the Ministry of Education and Science, which is now under development. The project was approved by the World Bank's Board of Executive Directors on March 31, 2020 and was ratified by the Parliament of the Kyrgyz Republic on June 11, 2020.