Away From Dollar: Russia, China creating own gold market
Welcome to the Caspian Daily, where you will find the 10 most important things you need to know on Caspian Sea Region. We appreciate ideas, reports, news and interesting articles. Send along to Caspian[at]moderndiplomacy.eu or on Twitter: @DGiannakopoulos
1As Western central banks continue their manipulation of the gold price in order to prop up flagging fiat currencies, two of the world's largest bullion hoarders are fashioning their own gold market which will function outside the dollar system. This new approach is connected closely with the China-led New Silk Road project and the Shanghai-based Asian Infrastructure Investment Bank (AIIB). In May 2015 Beijing announced it had established a state-run gold investment fund, aiming to bolster China's role in global gold trade. The new initiative is a part of China's ambitious One Belt and One Road plan. The "Silk Road Gold Fund" will invest in mining projects in the regions along the New Silk Road encouraging central banks of its members to increase their holdings in the precious metal. [mining.com]
2Russia, Iran Plan To Expand Military Cooperation. Russian Foreign Minister Sergei Lavrov says the Kremlin plans to develop military and technical cooperation with Iran after international sanctions against Tehran are lifted under a nuclear deal between Iran and world powers. Lavrov made the remarks following talks in Moscow with Iranian Foreign Minister Mohammad Javad Zarif on August 17. Russian media reports said the two discussed the possible delivery of S-300 surface-to-air missiles from Russia to Iran and new contracts to build nuclear power plants in Iran.
3Trans-Caspian transport route: what does it mean for Azerbaijan? The member-states of the Trans-Caspian international transport route will be able to earn $1 billion in freight transportation for the first few years, Akif Mustafayev, TRACECA (Europe-Caucasus-Asia) transport cooperation program national secretary on Azerbaijan, told Trend News. The profit of Kazakhstan, Azerbaijan, Georgia and Turkey as a result of the transportation via this route will increase in the future. "The train has arrived from China to Azerbaijan, but it is necessary that this route gets extended through Georgia and Turkey, and then further to Europe," he said. "Work is currently underway in this regard, and the arrival of the first train gives hope that the work will be completed in the near future."In general, as the national secretary said, all the projects realized recently, including the construction and reconstruction of the railway in Azerbaijan, the construction of the Baku-Tbilisi-Kars railway's section and a new international seaport in Alat, are aimed at high-level cargo transportation from China to Europe.
4Azerbaijan's model of interfaith harmony. The Valley Outreach Synagogue, one of the most influential Jewish synagogues in Los Angeles, hosted a presentation on Azerbaijan on August 14, 2015. Attended by over 500 members of the Synagogue, the event featured Nasimi Aghayev, Azerbaijan's Consul General in Los Angeles. Synagogue's Spritual Leader Rabbi Ron Li-Paz noted that during the turbulent times of religious intolerance and violence in various parts of the world, especially in the Middle East, Azerbaijan stands out as a beacon of tolerance, interfaith harmony and secularism. He called Azerbaijan "a ray of hope in the darkness" and an exemplary model of religious tolerance and acceptance.
5Iran's energy ministry and the State Agency on Alternative and Renewable Energy Sources (SAARES) are set to enter into a deal on enhancing generation of renewable energies, a deputy energy minister said. Houshang Falahatian was quotes by shana as saying on Tuesday that Iran plans to add 1,000mg it to power generation by renewables. Once sealed, Azeri companies active in the field of renewable energies will start cooperating with MAPNA group in Iran for developing projects for generation of power from renewable energy resources.
6Goods transfered from Central Asian countries to Bandar Abbas – port by Persian Gulf in southern Iran – will recieve 35 percent transfer discount, Hossein Ashouri, an official with Iran's railroad organization said. He added that Iran also gives 40 percent discount to the transfer of goods from Central Asia to Pakistan via the Iranian railroad, IRNA news agency reported August 17. The official further said that a two-way discount is also to be given to the transfer of goods between Iran's northeastern border city of Sarakhs and Turkey.
7Russian energy company Rosneft said on Monday it had registered to take part in the 13th licensing round organised by Brazilian national energy agency Agencia Nacional do Petroleo, Gas Natural e Biocombustiveis. Rosneft said that 10 oil basins and blocks, located onshore and offshore, would be put up for sale at the licensing round.
8More than 700 Russian and foreign companies from 30 countries will put their products on display at the MAKS-2015 aerospace show. According to exhibition director, 40 Iranian companies are also due to showcase their products and achievements in MAKS-2015, including Iran Air Show, Qom International Airport, and Sharif Hamrah Pazhouhan Science and Technology Co. Unlike previous years, Iranian firms and companies have been provided with a larger space in the exhibition this year. Several satellites and launchers, jet engines, navigation systems, helicopters and airplanes are among the Iranian products to go on display in MAKS-2015.
9Yuan's devaluation to impact Kazakh economy. The decision of the world's second-largest economy – China – to devalue its national currency has unsettled global financial markets. Sabit Khakimjanov, the director of research at the Halyk Finance JSC, believes that the depreciation of the yuan might increase the likelihood for the devaluation of Kazakhstan's national currency, the tenge. "First, yuan's depreciation will further strengthen overvaluation of tenge. This is certainly an additional handicap for Kazakh producers, but when considering the fact that tenge has greatly overvalued against the ruble by 20-25 percent in real terms, the devaluation of yuan by 2 percent is relatively not too big," he told local media. Several experts consider the devaluation of yuan as a positive factor for Kazakh exporters; while others claim that the depreciation of the Chinese currency not will have any impact on either the Kazakh economy, or the tenge, as Kazakhstan is not a rival of China. [Azernews]
10Three days for Constitution Day in Kazakhstan. This year, Kazakhstan celebrates the 20 years anniversary of the Constitution. The anniversary of the Constitution will be celebrated along with the 20th anniversary of the Assembly of People of Kazakhstan.
Palestinian Economy Struggles as Coronavirus Inflicts Losses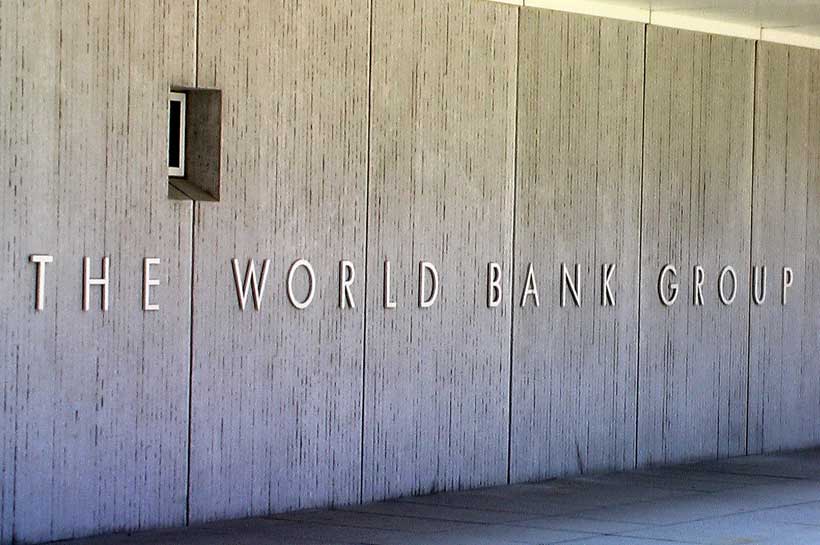 An abrupt decline in economic activities and pressure on the Palestinian Authority (PA)'s finances have placed Palestinian livelihoods at high risks, as the impact of the Coronavirus (COVID-19) continues to hit the economy hard. After growth of a mere 1% in 2019, the economy is projected to contract by at least 7.6% in 2020. Beyond the immediate crisis, lifting restrictions on the development of digital infrastructure and fostering better regulations could play an important role in stimulating an already faltering economy.
"With the COVID-19 pandemic in its third month, the crisis is affecting Palestinian lives and livelihoods. The Palestinian Authority has acted early and decisively to save lives. However, several years of declining donor support and the limited economic instruments available have turned the ability of the government to protect livelihoods into a monumental task. Hence, external support will be critical to help grow the economy during this unprecedented period," said Kanthan Shankar, World Bank Country Director for West Bank and Gaza.
The new World Bank economic monitoring report* highlights critical challenges facing the Palestinian economy. The economy may shrink by at least 7.6%, based on a gradual return to normality from the containment, and by up to 11% in the case of a slower recovery or further restrictions. The PA's fiscal situation is expected to become increasingly difficult, due to a decline in revenues and substantial increase in public spending on people's medical, social and economic needs. Even with reallocations of some expenditures, the financing gap could increase alarmingly, from an already high $800 million in 2019 to over $1.5 billion in 2020 to adequately address these needs.
Even prior to the Coronavirus pandemic, more than a quarter of Palestinians lived below the poverty line. The share of poor households is now expected to increase to 30% in the West Bank and to 64% in Gaza. Even more striking is the youth unemployment rate of 38%, well beyond the Middle East & North Africa's regional average. The economy's potential remains confined by restrictions on the movement of people and goods. The report makes a case for developing a digital economy to help bridge this divide and create high-end jobs.
"The digital economy can overcome geographic obstacles, foster economic growth and create better job opportunities for Palestinians. With its tech-savvy young population, the potential is huge. However, Palestinians should be able to access resources similar to those of their neighbors', and they should be able to rapidly develop their digital infrastructure as well," added Shankar.
The report emphasizes that digital infrastructure is foundational to the development of a digital economy. At a time when other countries are contemplating the use of 5G, the Palestinian territories are among the last places in the Middle East to launch 3G in the West Bank and 2G in Gaza. The operators are at a competitive disadvantage, facing restrictions on access to spectrum, sites for network coverage and import of certain telecom equipment. They compete against operators who can offer unlicensed 4G/LTE services in the West Bank and 3G in Gaza for those in proximity to Israeli networks (through pre-paid SIM cards).
The World Bank report recommends specific reforms to be made in collaboration with Israel, including the revival of the Joint Telecommunications Committee to resolve bilateral issues, agreeing on a timeframe for the allocation of 4G spectrum and ultimately 5G, lifting restrictions on equipment needed to introduce new technologies, and mitigating the effect of unauthorized telecom activity in the Palestinian territories.
It also calls on the PA to act on developing a comprehensive strategy for the sector, establishing an independent regulator and prioritizing the passing of a new telecommunications law in line with international best practice. The role of the donors is vital to provide support for the institutional development needed in the telecom sector, help with innovative financing schemes to mitigate the political risks and increase private sector investment.
*The report will be presented to the Ad Hoc Liaison Committee (AHLC) during a virtual meeting on June 2, 2020. This will be a policy-level meeting for development assistance to the Palestinian people.
How to promote the resilience of the food production sector during a pandemic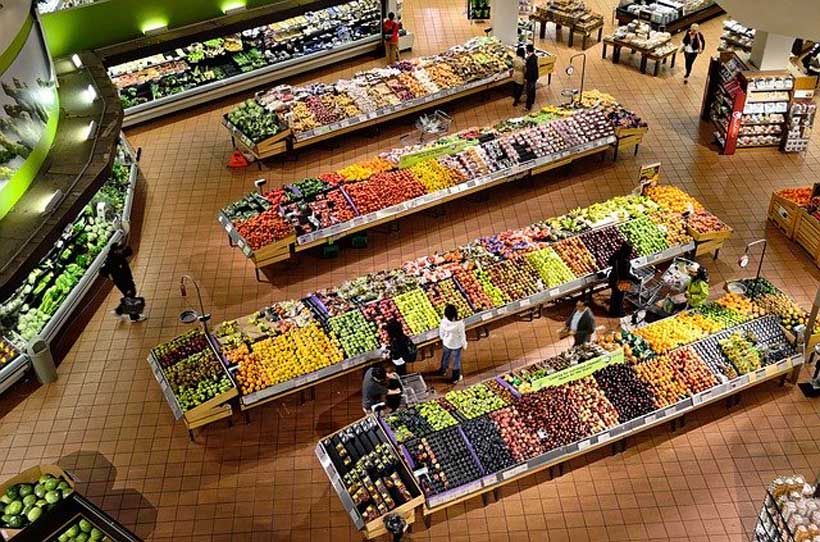 A scientific roundtable, organized through a webinar, gathered food regulators and representatives of the food production sector from Asia, Europe, South America and the Middle East. It was co-hosted by the International Union of Food Science and Technology (IUFoST), the Sustainable Food Systems Division of the United Nations Industrial Development Organization (UNIDO) and the Food Risk Analysis and Regulatory Excellence Platform(PARERA) of Université Laval, Québec, Canada.
The roundtable enabled participants to share perspectives of the food production sector and food regulators on the challenges they face, some of the solutions they have developed and the lessons learnt as part of their efforts to prevent the disruption of food production and to contribute to maintaining the safety of products and consumer confidence.
The roundtable highlighted key enablers to the food supply chain's ability to cope with the pandemic, in particular the ability to adapt to the constraints of limited transportation and to diversify suppliers by introducing more local and/or regional providers, and to prevent and mitigate food and ingredient shortages while encouraging and supporting the local production sectors minimally affected by the consequences of the pandemic.
Participants highlighted the importance of collaboration and partnerships established amongst regulators and between regulators and food producers to support each other in the development and dissemination of guidance related to COVID-19 mitigation measures and how they can be adapted and applied in the context of food production settings. The development of innovative solutions to execute food regulatory functions such as remote audits, inspections and assessments have contributed to limiting the constraints associated with the current pandemic.
The roundtable concluded with agreement on the need to continue investments to address food production sector deficiencies, such as making available more localized processing operations in order to create more opportunities for the primary production sector and to contribute to its resilience. It also highlighted the need to further examine food supply chains towards a better redistribution between global and local/regional supply, while supporting additional efforts towards innovative operationalization of food regulatory requirements and functions by regulators and food producers alike.
ADB, JICA to Strengthen Collaboration to Help Asia in Fight Against COVID-19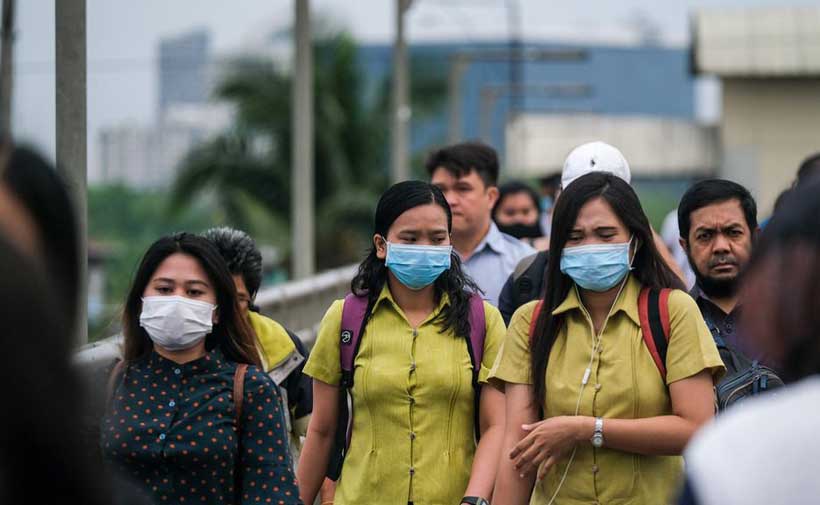 Asian Development Bank (ADB) President Masatsugu Asakawa and Japan International Cooperation Agency (JICA) President Shinichi Kitaoka today reaffirmed their commitment to strengthen collaboration to assist ADB's developing member countries (DMCs) in their response to the novel coronavirus disease (COVID-19) pandemic.
"ADB and JICA have a long history of collaboration and partnership in a number of key areas including supporting DMCs to accelerate progress toward achieving universal health coverage (UHC) and cofinancing on quality infrastructure," said Mr. Asakawa. "COVID-19 poses serious health, social, and economic threats to the region. It is important that we find ways to enhance our collaboration, including cofinancing, to help developing member countries address the pandemic."
In their call, the two presidents discussed the economic and social status of Asian and Pacific economies in the wake of the pandemic and their organization's respective assistance packages.
ADB announced a $20 billion assistance package on 13 April to address the needs of its DMCs as they respond to the COVID-19 pandemic. The package includes $13 billion for quick and affordable budget support to help DMCs counter the severe macroeconomic impacts arising from the pandemic with countercyclical expenditure with the focus on the poor and the vulnerable. Some $2.5 billion of the package is available as concessional and grant resources, and about $2 billion is earmarked for loans and guarantees to the private sector to rejuvenate trade and supply chains. ADB will expand its technical assistance to DMCs in designing, improving, implementing, and monitoring health and other sector actions against COVID-19.
JICA is preparing a COVID-19 crisis response emergency support loan program to strengthen countries' capacity to respond to COVID-19 and revitalize economic activities in those hit hard by the pandemic. Its assistance will be provided as standalone loans or cofinancing with multilateral development banks, including ADB.
ADB and JICA have a strategic partnership to cofinance $10 billion in quality public infrastructure investment between 2016 and 2020. The two organizations also established in 2016 the $1.5 billion Leading Asia's Private Sector Infrastructure (LEAP) Trust Fund to promote private financing for infrastructure development, including through public-private partnerships.
The two organizations are also collaborating at country and regional levels in the areas of health security, UHC, and specific health issues concerning the elderly under a partnership signed in May 2017.