All Eyes on Me: The Emergence of a Russian Surveillance State
Before analyzing the activities and assessing the ethics of any intelligence organization, it is first necessary to remember that intelligence organizations are secretive by nature and it's impossible to assess their methods in full given most countries' secrecy laws.
This is especially the case with Russia's Federal Security Service (FSB). Much like its predecessor, the KGB, its activities continue to be troublesome for diplomats, journalists, and citizens alike. The Russian government uses propaganda, deception, and manipulation to a much higher degree and with great effectiveness. The Russian surveillance state, largely powered by the FSB and driven by the threat of terrorism, is resurgent and becoming ever more intrusive.
One example of Russia's use of deception and propaganda, according to David Frum on The Atlantic website on April 18, 2014, even went so far as to include the notorious former NSA contractor Edward Snowden in a propaganda stunt (Q & A forum) with Russian President Vladimir Putin. During the session, which was televised on Russian television, Edward Snowden challenged Putin on government surveillance in Russia. To this, Putin simply stated: "We don't have a mass system for such interception and according to our law it cannot exist." This is typical of the deception that the government uses and this statement was widely regarded by experts and watch-dog agencies as false.
It would also be foolish to assert that the American intelligence establishment does not continue to engage in covert operations involving ethically questionable methods given the information available. However, it has found itself at the heart of major controversies concerning its collection methods just in the last decade which have forced greater transparency and greater debate, both internally and externally. An analysis of the outcome of the controversy over the NSA's collection of bulk data, for example, sparked a greater discussion on the legality of the NSA's collection programs and took place both within Congress and the public media. The constitutional legality of these covert programs caused a lot of problems for the government in the courts. The President, the Director of National Intelligence, and other senior officials were made to answer for the programs before the Supreme Court and Congress. (Mornin, 2014)
This level of transparency cannot and likely will never be found in Russia. Political and legal discourse between academia, the justice system, and the general public is certainly lacking as well. The evidence is clear: as noted in the Atlantic article cited previously regarding Putin's interaction with Edward Snowden:
"Russian journalists will not 'revisit' (as he puts it) the truthfulness of Putin's answers. Russian journalists who do that end up dead, in at least 56 cases since 1992. Anna Politkovskaya, the journalist who pressed Putin hardest, was shot dead in her own apartment building in 2006, after years of repeated arrests, threats, and in one case, attempted poisoning." (The Atlantic, April 2014)
Detailed statistics provided by the Committee to Protect Journalists (CPJ) do indeed support these claims. (Akhmednabiyev, Beketov & Gekkiyev)
It wouldn't be completely inaccurate to think of Russia as an American surveillance state on PEDs (performance-enhancing drugs). It's asserted that "over the last two years, the Kremlin has transformed Russia into a surveillance state—at a level that would have made the Soviet KGB (Committe for State Security) envious." (Borogan and Soldatov, 2013) The 2014 Winter Olympic Games in Sochi demonstrated Russia's resurgent surveillance state. The System of Operative-Investigative Measures (SORM) was Russia's strategy to legally analyze all electronic traffic and it was used to its maximum extent at the Games. The U.S. Department of State issued travel warnings to Americans traveling to Sochi to watch the Games, giving advice such as "sanitizing" electronic devices, restraining from using local wireless internet, and considering the use of "burn phones" and destroying materials when leaving the country. Joshua Kopstein noted in 'Sochi's Other Legacy' that drones, soldiers, surveillance blimps, thousands of cameras, and high-tech scanning devices were also used. (New Yorker, February 2014)
Naturally, this surveillance state extends far beyond Sochi. According to Soldatov and Borogan, the Russian government has tightened its grip on the country in the name of national security and safety. Seven investigative and security agencies have been granted permission to legally intercept everything from phone calls to emails, with the FSB establishing the procedures. What's more, these agencies are only required to show warrants (once obtained) to their superiors in the FSB; the parties being investigated have no right to see the warrant, unlike in the United States. The FSB itself has control centers directly connected to computer servers and their usage of SORM systems has increased. These surveillance methods are not restricted to Russian citizens, either.
British Journalist Luke Harding claimed in 2014 that he was constantly followed around Moscow when he lived there, his flat was repeatedly broken into by FSB agents (who purposely left clues to let him know who it was), and that Russian agents made it clear that they were eavesdropping once by cutting phone service after he made jokes about President Putin. The author was finally kicked out of Moscow in 2011 after living there for four years. Aside from this, it is clear that other states, such as the British government, know that the FSB targets foreign diplomats using the same techniques.
The FSB and the Russian surveillance state, driven by the Putin administration's Soviet-style political maneuvers, has seen a resurgence particularly in the last decade. This is a divergent path from that of the American intelligence community, which, while it may be no less controversial in it activities around the globe, is certainly more beholden to domestic laws and the system of checks and balances hallmarked in American democracy, thereby rendering it open to debate and criticism.
---
References
Akhmednabiyev, A., Beketov, M., & Gekkiyev, K. (2015). 56 journalists killed in russia since 1992/Motive confirmed. Statistics compiled and featured on the Committee to Protect Journalists (CPJ) website. Retrieved from: https://cpj.org/killed/europe/russia/
Borogan, I. & Soldatov, A. (Fall, 2013). Russia's Surveillance State. Secrecy and Security, World Policy Journal, Volume 30, Number 9 (Fall, 2013). Retrieved from: http://www.worldpolicy.org/journal/fall2013
Frum, D. (April 18, 2014). The lies edward snowden tells. Article featured on The Atlantic website. Retrieved from: http://www.theatlantic.com/international/archive/2014/04/the-lies- edward-snowden-tells/360893/
Harding, L. (Nov. 19, 2014). Spies, Sleepers and Hitmen: How the Soviet Union's KGB Never Went Away. Article featured by The Guardian (November, 2014). Retrieved from: http://www.theguardian.com/world/2014/nov/19/spies-spooks-hitmen-kgb-never-went-away russia-putin
Kopstein, J. (Feb. 13, 2014). Sochi's Other Legacy. Article featured on The New Yorker website. Retrieved from: http://www.newyorker.com/tech/elements/sochis-other-legacy
Mornin, J.D. (Aug, 2014). NSA metadata collection and the fourth amendment, 29 Berkeley Tech. L.J. (2014). Retrieved from: http://scholarship.law.berkeley.edu/btlj/vol29/iss4/19
OSINT in Current and Future Military Operations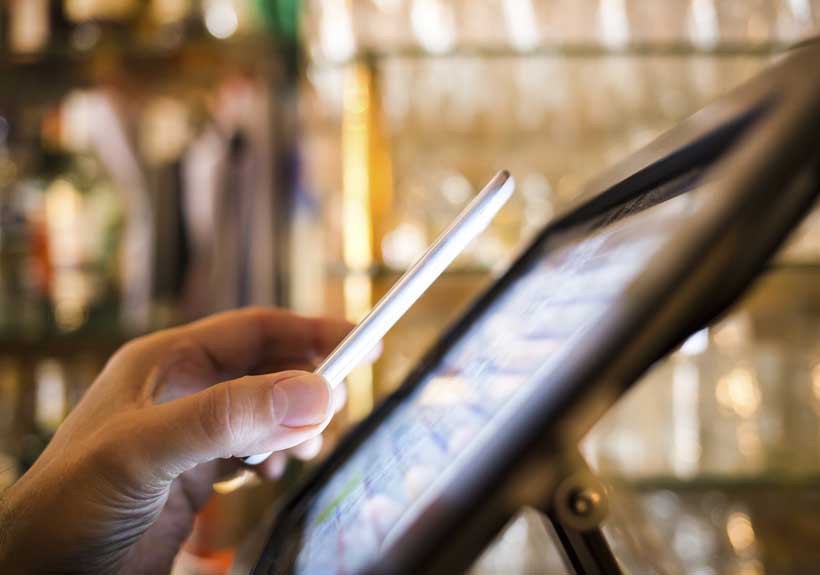 In recent years, the international security environment has evolved in a way that lays greater emphasis on information gathering and analysis. This is largely due to the proliferation of digital technologies and the internet, which have made it easier for individuals, organisations, and governments to access, share, and disseminate information. As a result, the traditional concept of 'national security' has expanded to include cyber security, information security, and online propaganda.
In this context, 'Open-Source Intelligence' (OSINT) has emerged as an important tool and resource for governments, militaries, intelligence organisations, and individuals. It refers to information that is publicly available and can be collected from a wide range of sources, including the internet, social media, newspapers, and government websites.
The rise of information warfare and the need for intelligence on digital fronts has made OSINT an even more crucial resource for organisations dealing with the national security of a state. Various examples and case studies show it can provide valuable information that can be used to make informed decisions about foreign policy, intelligence operations, and military strategy; understand and respond to global security threats; support military operations; and gain a deeper understanding of conflicts. By analysing data from various sources such as social media, online forums, and satellite imagery, OSINT analysts can gain a better understanding of movements and activities in conflict areas. For instance, the US military used OSINT to track and monitor the Islamic State of Iraq and Syria (ISIS), through information on the location, movements, and activities of ISIS leaders and fighters, as well as its financial and logistical networks. Thereby, becoming a true force multiplier.
Not only this, OSINT can be used to monitor and counter disinformation, propaganda, and misinformation, which are widely used by state and non-state actors to influence public opinion and political decisions. The ongoing Russia-Ukraine War, characterised by a high degree of disinformation and propaganda on both sides, is also a case study of OSINT. One of the key aspects of OSINT in this war has been the use of social media. Social media platforms such as Twitter, Facebook, and YouTube have been used to disseminate information by the warring parties. OSINT analysts have been able to use these platforms to track the movement of troops, equipment, and weapons. They have also been able to identify and track individuals and organisations that have been involved in the conflict. Besides social media, another important aspect of OSINT in the Russia-Ukraine War is the use of satellite imagery. Analysts on both sides have been able to use satellite imagery to accurately track the movement of troops and equipment, as well as to identify and track changes in the terrain. OSINT specialists have also been able to track the flow of money to different groups and individuals involved in the conflict, which has helped to identify potential sources of funding for the war.
Since OSINT allows for the collection of information from a wide variety of sources, it enables a more comprehensive understanding of the situation on the ground, while also allowing for cross-referencing and verification of the information. Another advantage of OSINT is that it is relatively low cost and accessible to a wide range of individuals and organisations. This has enabled a diverse group of actors, including journalists, researchers, and analysts, to play an active role in monitoring and analysing conflicts worldwide.
Despite these advantages, it is important to note that OSINT is not without its limitations. The information collected from open sources may be incomplete, biased, or even deliberately misleading. It is also important to be aware of 'information pollution' where a large amount of false or misleading information is spread deliberately to confuse or mislead.
In short, OSINT has become increasingly relevant in today's strategic environment due to the abundance of open-source information. As conflicts become more complex and globalised, it is essential for governments, military organisations, and other stakeholders to have access to accurate and timely information in order to make informed decisions in a variety of fields, including cyber security, intelligence, surveillance, and national security. As the world becomes more interconnected and the amount of publicly available information continues to grow, the use of OSINT is likely to assume a critical role alongside traditional means of intelligence gathering.
Chinese spy balloon over Latin America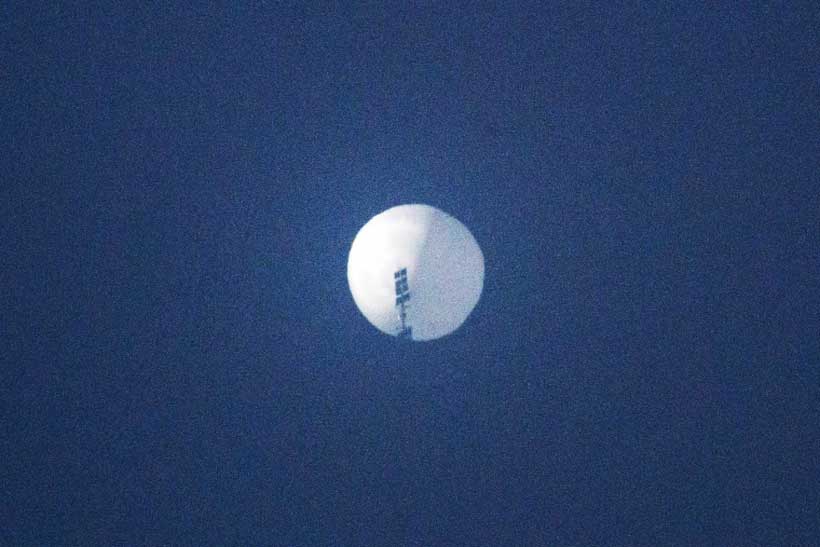 Intelligence gathering has been conducted using balloons since the 19th century, and their usefulness has significantly declined. During the 1950s, the U-2 spy plane was used to spy on the Soviet Union, and the country's satellites were eventually replaced by the Corona reconnaissance units. A Chinese balloon that drifted across the US has raised concerns about people's knowledge.
Sending out balloons is not an ideal strategy for gathering intelligence. They are not designed to be easily hidden, and they tend to go where the winds lead. During World War II, Japan launched incendiary devices known as firebombs into Washington state in an attempt to destroy Seattle. Unfortunately, they were unable to get them to fly over the city. Since a balloon will never return to its base, it has to find a way to retrieve the data it collects. During the 1960s, the US developed a system that allows a plane to snatch the payload from a reconnaissance satellite. Unfortunately, using this method would be very risky for China.
If China wants to collect intelligence, it should consider using a parachute to land the payload on the ground. This would prevent the people from recovering it unless the country has people in places such as Labrador or Montana. The balloon could also transmit data to a Chinese satellite. Not being able to retrieve the data collected by a balloon is a waste of money and time. China has numerous spy satellites that fly over the US every day. These satellites collect various data points, such as radio signals and photos. The country launched four more satellites last year. Since China has never used balloons for espionage, it is believed that the incident was caused by an error. The country's meteorological agency might have lost the balloon, which is the basis of numerous UFO sightings.
Despite China's claims that it does not spy on the US, it is still conducting a massive espionage campaign against the country's allies and the US. This is more extensive than the operations carried out by the Soviet Union during the Cold War. Until 2015, America was still accepting Chinese espionage as a cost of doing business with the country. The U.S. was wrong when it believed that China was using a balloon for espionage. The country reacted after the Office of Personnel was hacked in 2015, which revealed the private information of millions of employees. If the U.S. is truly interested in learning what the balloon is capable of, it should shoot it down. The incident has highlighted the need for China to reduce its espionage activities as the U.S. is on edge. Americans must learn from this and act more aggressively to prevent this kind of behavior from happening in the future. Some of the measures the U.S. can take include increasing the number of FBI agents, establishing more effective cyber security measures, and negotiating with the Chinese government directly. The use of Chinese balloons is a distraction, and this will not stop the country from carrying out its espionage activities. As aggressive as China is, focusing on them is like looking into the bedroom every night for its spies.
Current Scenerio:
Montana has long been a location for the US' nuclear weapons. One of the country's major missile silos is situated in the state. The Pentagon revealed that a Chinese spy balloon was detected flying over various sensitive sites in the US. It's believed that the route the object took could be linked to Montana's nuclear facilities. During a briefing in Washington DC, the Pentagon confirmed that the object was spotted in Montana. It was revealed that the balloon had flown over the Alaskan islands and Canada before it entered the US.
The Air Force's Malmstrom facility is situated in central Montana and houses 150 intercontinental ballistic missiles (ICBM) silos. The Pentagon stated that the balloon did not pose a threat to civilians and was currently flying at an altitude well above the commercial air traffic. This type of activity has been observed in the past. After learning about the incident, the US government launched an immediate response to protect the sensitive data inside the balloon. The country's fighter jets were dispatched to intercept the object. Despite the government's initial response, the Pentagon decided not to launch a missile against the object. The agency noted that the balloon's size could create a dangerous debris field. On which, China responded about the incident and it stated that it was looking into the matter and urged the US to remain calm. According to the country, it has no intention of violating other nations' airspace and territory. China is a responsible nation that follows international laws. It does not intend to violate the airspace or territory of any country. Foreign Ministry spokesperson Mao said that the country was taking the matter seriously. The public should refrain from speculation and hype until the details of the incident are clear. This official also stated that the public should wait for more information before making judgements.
According to a statement released by the Chinese government, the balloon was a civilian airship that was used for meteorological research and it was malfunctioned due to wind. It deviated from its intended flight path due to the Westerlies. China expressed its regret over the incident and noted that it would continue to communicate with the US. The country's foreign ministry also said that it would handle the situation properly.
India's Strategic Use of TTP to Undermine Pakistan's Stability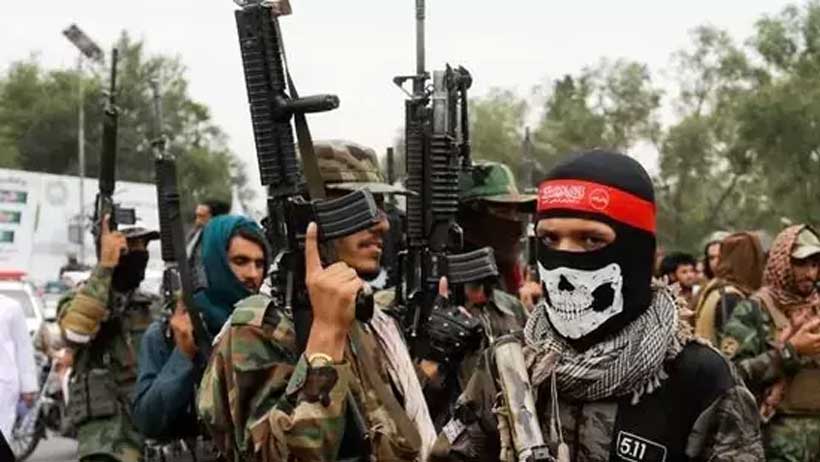 Again, bloodshed in the city of flowers, with more than 90 martyrs and at least 250 injured in a suicide attack by the Tehrik-i-Taliban Pakistan in Peshawar. India's backing for the TTP and its participation in the group's avowed jihad against Pakistan have emerged as the most important security challenges in South Asia, with significant ramifications for regional stability and peace.
The Tehrik-i-Taliban Pakistan (TTP), commonly known as the Taliban in Pakistan, is a Pakistan-based Islamist extremist group. The group, which was founded in 2007, has claimed responsibility for a number of fatal assaults against Pakistani civilians and military personnel. TTP has proclaimed war against Pakistan's government and military forces, arguing that they are not Islamic enough.
TTP has become a major security danger to Pakistan over the years, spreading widespread fear and instability. The group's constant strikes on civilians and military targets have resulted in hundreds of deaths and massive devastation. The rising frequency and savagery of TTP assaults has caused considerable alarm among Pakistanis and the international world. Despite significant international criticism, the TTP continues to carry out atrocities with impunity.
Evidence of India's Support for TTP:
Over the last decade, Pakistani security services have often reported on the Indian intelligence agency (RAW) providing support to the TTP. This assistance has been reported to include financing, training, and weaponry, all of which have aided the TTP's capacity to carry out strikes against Pakistan. Pakistani officials, security professionals, and independent investigators have claimed India's participation with TTP, citing proof of Indian involvement in TTP activities and divulging the false flag operations.
TTP commanders obtaining safe shelter in India is another piece of evidence pointing to India's connection with TTP. TTP commanders have been said to have crossed the border into India for medical treatment and then stayed for lengthy periods of time. The granting of safe haven to TTP commanders implies that India is not only supporting the organization, but also shielding its leaders from prosecution and reprisal.
In addition to the Indian intelligence agency's direct backing for TTP, there have been claims of Indian media outlets distributing misinformation in favor of TTP. This has included interviews with TTP officials and positive coverage of TTP's efforts by Indian news sources. The media coverage has been interpreted as a means for India to legitimize the TTP's conduct and seek sympathy from the world community.
India is contributing to Pakistan's instability by supplying TTP with the money, safety, and legitimacy it requires to carry out its assaults.
India's Motives Behind Supporting TTP:
One of India's key motivations for supporting the TTP is to undermine Pakistan's government and military. By assisting the organization, India is able to undermine Pakistan's ability to maintain security and stability, creating an atmosphere in which the TTP may operate with impunity. The ultimate purpose of this assistance is to weaken Pakistan's military and political institutions, making it easier for India to achieve a regional advantage.
Another reason India backs the TTP is to create a political and security vacuum in Pakistan. By assisting the organization, India may foment turmoil and instability in the country, creating possibilities for India to exploit the situation. The political and security vacuum left by the TTP's operations can then be utilized by India to further its own goals and acquire more influence in the area.
India's backing for the TTP might also be interpreted as an attempt to shift attention away from its own human rights violations in Kashmir. By assisting the TTP and producing turmoil and instability in Pakistan, India is able to divert attention away from its own activities in Kashmir, which have been severely condemned for abusing the human rights of Kashmiris. By helping TTP, India can divert attention away from its own acts and position itself as a responsible regional actor.
The Consequences of India's Actions:
One of the most serious consequences of India's backing for the TTP is the worsening of terrorism in Pakistan. India is feeding the fire of terrorism in the area by supplying finance, training, and equipment to the group, making it easier for TTP to carry out its heinous actions. This has had a significant influence on Pakistan's security and stability, as well as the safety of its population. Terrorism has exacerbated violence and loss of life, creating an environment of dread and insecurity throughout the country.
India's backing for TTP worsens regional tensions and instability. The rise of terrorism in Pakistan has heightened tensions between Pakistan and India, as well as between Pakistan and its neighbors. This has produced a climate of insecurity and uncertainty in the region, threatening regional peace and security. As each side gets more entrenched in its stance, the international community's ability to find a solution to the crisis has become more difficult.
India's backing for TTP has had a significant influence on regional peace and security. The rise in terrorism and tensions has made it increasingly difficult to establish regional peace and stability. This has had a detrimental influence on the region's economic development, social advancement, and people's well-being. The continuation of violence and insecurity has also made it more difficult for the international community to address the underlying causes of conflict and work toward a long-term solution.
Conclusion:
The international community must take steps to confront India's backing for TTP. India's activities are clearly against international law and standards, and they endanger regional peace and security. The international community must strongly denounce India's conduct and endeavor to hold those involved accountable for their acts.
Holding those involved accountable for their conduct is critical to preventing such incidents in the future. The international community must act to bring individuals who promote terrorism and destabilize the area to account. This involves investigating and punishing individuals responsible for supplying TTP with support, as well as those involved in planning and carrying out terrorist actions. Only by taking firm action can we expect to restore stability and security to the area and prevent such actions in the future.