All Eyes on Me: The Emergence of a Russian Surveillance State
Before analyzing the activities and assessing the ethics of any intelligence organization, it is first necessary to remember that intelligence organizations are secretive by nature and it's impossible to assess their methods in full given most countries' secrecy laws.
This is especially the case with Russia's Federal Security Service (FSB). Much like its predecessor, the KGB, its activities continue to be troublesome for diplomats, journalists, and citizens alike. The Russian government uses propaganda, deception, and manipulation to a much higher degree and with great effectiveness. The Russian surveillance state, largely powered by the FSB and driven by the threat of terrorism, is resurgent and becoming ever more intrusive.
One example of Russia's use of deception and propaganda, according to David Frum on The Atlantic website on April 18, 2014, even went so far as to include the notorious former NSA contractor Edward Snowden in a propaganda stunt (Q & A forum) with Russian President Vladimir Putin. During the session, which was televised on Russian television, Edward Snowden challenged Putin on government surveillance in Russia. To this, Putin simply stated: "We don't have a mass system for such interception and according to our law it cannot exist." This is typical of the deception that the government uses and this statement was widely regarded by experts and watch-dog agencies as false.
It would also be foolish to assert that the American intelligence establishment does not continue to engage in covert operations involving ethically questionable methods given the information available. However, it has found itself at the heart of major controversies concerning its collection methods just in the last decade which have forced greater transparency and greater debate, both internally and externally. An analysis of the outcome of the controversy over the NSA's collection of bulk data, for example, sparked a greater discussion on the legality of the NSA's collection programs and took place both within Congress and the public media. The constitutional legality of these covert programs caused a lot of problems for the government in the courts. The President, the Director of National Intelligence, and other senior officials were made to answer for the programs before the Supreme Court and Congress. (Mornin, 2014)
This level of transparency cannot and likely will never be found in Russia. Political and legal discourse between academia, the justice system, and the general public is certainly lacking as well. The evidence is clear: as noted in the Atlantic article cited previously regarding Putin's interaction with Edward Snowden:
"Russian journalists will not 'revisit' (as he puts it) the truthfulness of Putin's answers. Russian journalists who do that end up dead, in at least 56 cases since 1992. Anna Politkovskaya, the journalist who pressed Putin hardest, was shot dead in her own apartment building in 2006, after years of repeated arrests, threats, and in one case, attempted poisoning." (The Atlantic, April 2014)
Detailed statistics provided by the Committee to Protect Journalists (CPJ) do indeed support these claims. (Akhmednabiyev, Beketov & Gekkiyev)
It wouldn't be completely inaccurate to think of Russia as an American surveillance state on PEDs (performance-enhancing drugs). It's asserted that "over the last two years, the Kremlin has transformed Russia into a surveillance state—at a level that would have made the Soviet KGB (Committe for State Security) envious." (Borogan and Soldatov, 2013) The 2014 Winter Olympic Games in Sochi demonstrated Russia's resurgent surveillance state. The System of Operative-Investigative Measures (SORM) was Russia's strategy to legally analyze all electronic traffic and it was used to its maximum extent at the Games. The U.S. Department of State issued travel warnings to Americans traveling to Sochi to watch the Games, giving advice such as "sanitizing" electronic devices, restraining from using local wireless internet, and considering the use of "burn phones" and destroying materials when leaving the country. Joshua Kopstein noted in 'Sochi's Other Legacy' that drones, soldiers, surveillance blimps, thousands of cameras, and high-tech scanning devices were also used. (New Yorker, February 2014)
Naturally, this surveillance state extends far beyond Sochi. According to Soldatov and Borogan, the Russian government has tightened its grip on the country in the name of national security and safety. Seven investigative and security agencies have been granted permission to legally intercept everything from phone calls to emails, with the FSB establishing the procedures. What's more, these agencies are only required to show warrants (once obtained) to their superiors in the FSB; the parties being investigated have no right to see the warrant, unlike in the United States. The FSB itself has control centers directly connected to computer servers and their usage of SORM systems has increased. These surveillance methods are not restricted to Russian citizens, either.
British Journalist Luke Harding claimed in 2014 that he was constantly followed around Moscow when he lived there, his flat was repeatedly broken into by FSB agents (who purposely left clues to let him know who it was), and that Russian agents made it clear that they were eavesdropping once by cutting phone service after he made jokes about President Putin. The author was finally kicked out of Moscow in 2011 after living there for four years. Aside from this, it is clear that other states, such as the British government, know that the FSB targets foreign diplomats using the same techniques.
The FSB and the Russian surveillance state, driven by the Putin administration's Soviet-style political maneuvers, has seen a resurgence particularly in the last decade. This is a divergent path from that of the American intelligence community, which, while it may be no less controversial in it activities around the globe, is certainly more beholden to domestic laws and the system of checks and balances hallmarked in American democracy, thereby rendering it open to debate and criticism.
---
References
Akhmednabiyev, A., Beketov, M., & Gekkiyev, K. (2015). 56 journalists killed in russia since 1992/Motive confirmed. Statistics compiled and featured on the Committee to Protect Journalists (CPJ) website. Retrieved from: https://cpj.org/killed/europe/russia/
Borogan, I. & Soldatov, A. (Fall, 2013). Russia's Surveillance State. Secrecy and Security, World Policy Journal, Volume 30, Number 9 (Fall, 2013). Retrieved from: http://www.worldpolicy.org/journal/fall2013
Frum, D. (April 18, 2014). The lies edward snowden tells. Article featured on The Atlantic website. Retrieved from: http://www.theatlantic.com/international/archive/2014/04/the-lies- edward-snowden-tells/360893/
Harding, L. (Nov. 19, 2014). Spies, Sleepers and Hitmen: How the Soviet Union's KGB Never Went Away. Article featured by The Guardian (November, 2014). Retrieved from: http://www.theguardian.com/world/2014/nov/19/spies-spooks-hitmen-kgb-never-went-away russia-putin
Kopstein, J. (Feb. 13, 2014). Sochi's Other Legacy. Article featured on The New Yorker website. Retrieved from: http://www.newyorker.com/tech/elements/sochis-other-legacy
Mornin, J.D. (Aug, 2014). NSA metadata collection and the fourth amendment, 29 Berkeley Tech. L.J. (2014). Retrieved from: http://scholarship.law.berkeley.edu/btlj/vol29/iss4/19
The relations between Malta and Libya and economic crimes inside Libya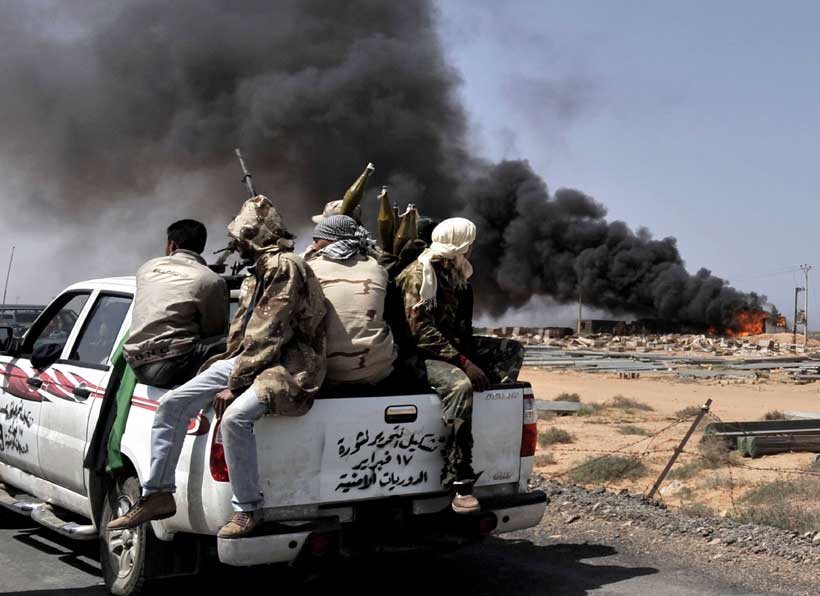 Since the beginning of hostilities against Gaddafi, operations – carried out mainly by the French intelligence services -started from Malta to send weapons, intelligence, instructors and trainers to the "rebel" forces in Cyrenaica who were fighting the Rais.
The French military reached the coast of Benghazi with two nuclear submarines and the Brigade Action of the intelligence services, while the links had already been established abroad, and sometimes just outside Rome – even with the help of the United States.
I also watched the first internal documentaries of the anti-Gaddafi rebel forces, trained with materials and means which were usually available to the best hit squads of the Western intelligence services.
It was hard to believe how the Libyan "rebels" were so able to use very refined weapons.
The French agents also used "covert" flights to monitor the arrival and distribution of weapons, especially to avoid they could end up in the hands of the wrong people. Since the first attacks in Tripoli, the French agents had also provided to their "rebels" as many as 9.1 billion US dollars of weapons and had later continued to supply other weapons to their local champions, for large sums of money and always using Malta as a base.
The preferred channel of the French agents was General Abdul Fatah Younis Al Obeidi, who had been the Head of the Libyan National Liberation Army, a force of Cyrenaica made up of approximately 13,000 soldiers originated from a tribal rebellion within Gaddafi's army.
Yunis Al-Obeidi, however, had been murdered on July 28, 2011 near Benghazi.
As reported at the time, he had probably been killed by jihadists, who had already penetrated the pro-Western "rebel" armies – a 1968-style stupid terminology that immediately reveals what the operational and intelligence culture of Western politicians is.
Nevertheless, according to Wikileaks data, the United States also knew that Yunis was a very secret contact with Saif Al-Islam Gaddafi, while it was very likely that the 9 billion US dollars for the French weapons sold to Malta came from Gaddafi's frozen accounts in Belgian banks – accounts not yet fully investigated.
On the one hand, France was afraid that – after the fall of Gaddafi's regime, the various Libyan "revolutionaries" could carry out a series of terrorist actions directly in France, but hence why promoting the anti-Gaddafi insurgency? We will never know.As Ennio Flaiano used to say, also stupidity has its mysteries and unfathomable depths.
On the other hand, France heavily controlled the migrant networks, already active at the time, and finally selected their forces of reference mainly to avoid the US hegemony in the fight against Gaddafi.
Nevertheless, everything started from Malta, which always acted as a support base and a remote intelligence and economic control area.
In fact, since its establishment, the Government of National Accord (GNA) secretly granted to France 35% of Libyan oil to thank it for its support in the "liberation" struggle. A 35% which added to the already used 15% of oil processed regularly by Total, much more linked to the French intelligence services than ENI is to the Italian ones.
France officially supports the National Transitional Council of Libya (NTC) (as well as Khalifa Haftarin Cyrenaica) and, in fact, believes that the issue of migrants – which financially also takes place in Malta – shall be central to Libya's future economy: in fact, France believes that the issue must be solved only on the spot, namely in Libya.
This means that the refugees present on the Libyan territory, who possibly passed through the areas controlled by the French Armed Forces to Agadez and elsewhere between Chad, Niger and Mali, can be divided as it still happens today: since 2011 as many as 696,000 migrants have fled to neighbouring countries, such as Tunisia, Egypt, Niger, Chad, Algeria and Sudan, while other 30,000 ones have left, by sea, to Italy or to Malta.
The migration issue that is solved on its own and to Italy's detriment – this is the French strategic idea.
Many other migrants have reached Italy through other ways, often certainly not unknown to many of its traditional allies in Europe.
Great Britain, the other actor of the anti-Gaddafi conflict besides France, carried out a set of military actions between Zilla and Southern Libya – starting from Malta and with a series of forward bases along the coast – to collect and expatriate mainly non-British oil workers – the imaginary core of some hit squads active in the anti-Gaddafi "revolution".
Coincidentally, the airlift – useful for 150 foreign operators in the Libyan desert – was always based in Malta.
The Libyan oil smuggling from the coast of Tripolitania and Sirte to many small ports in Malta continues – a trafficking that, under the cover of the Sicilian Mafia and of some Maltese politicians and members of Parliament, has permitted annual earnings of over 82 million euros.
This was exactly what the investigative journalist Daphne Caruana Galizia had been dealing with before being killed in a car bomb attack – a technique well known to the Sicilian Mafia clans.
The oil is supposed to come from the port of Zuwara, mainly with the support of Ben Khalifa's Libyan militia, but the oil hidden in vessels suitable for fishing and later sent off Malta's coast – with ship-to-ship transfers – arrives at the ports controlled by the same Maltese company and is distributed throughout Europe in a traditional way.
The Maltese fishermen of Marsaxlokk have often noted how the ship-to-ship exchange of oil cargoes has never been stopped by the Maltese maritime police authorities, while the (fake) certificates held by the oil traffickers refer to products originating from "Saudi Arabia".
Moreover, the Italian law enforcement agencies have well-grounded reasons to believe that the fake certificates have been regularized by a Maltese notary public and also signed by a Director of the Maltese Ministry for Foreign Affairs.
All this in favour of well-known Mafia families and clans from Catania.
According to local insurance experts, oil smuggling costs Libya at least 750 million US dollars a year, which is equivalent to the commercial tampering of 35-40% of the Libyan oil extracted every year.
Another issue to be analyzed in depth at the next conference on Libya.
Furthermore, the Italian and non-Italian investigators report that the Maltese smugglers, jointly with many Libyan ringleaders, always devise new traffic routes and new methods to conceal their trafficking, with a route that currently prefers the small ports in Southern Spain so as to later head for Cyprus.
Initially, until 2011 hashish left mainly from the Moroccan coast, with small ships (as is currently the case for migrant trafficking) and arrived directly on the Southern or Eastern-Southern coasts of Spain.
After the famous "revolution" against Gaddafi, currently all hashish leaves from Tobruk, where the big stacks of hashish for smoking are stored and protected by local militiamen.
Then the Sicilian Mafia clans distribute these loads in Italy and in the rest of Europe.
Nowadays, however, there is still something new: while, in the past,drugs were brought to Europe by large ships, often owned by Syria, now the small loads of drugs are transferred from the Libyan to the European coasts by Italian or Maltese fishing vessels, which later leave their royalties in the Maltese banks.
The mechanism is always the same: on the high seas, hashish is transferred from smaller to larger ships.
The same holds true for the illegal trafficking of cigarettes- an old Mafia business which, however, is always a source of excellent profits.
In this case, the third port used by smugglers is still the port of Bar in Montenegro.
It was the area where Slobodan Milosevic was hidden, while everyone was looking for him elsewhere, although NATO knew where he was.
In the past, smuggling – somehow permitted by Gaddafi for his most trusted friends – was mainly related to lawful goods, but rare on the Libyan market, while – after 2011 – smuggling has been no longer focused only on goods not available on the Libyan market, but rather on clearly illegal goods (weapons, drugs) and migrants.
The Libyan economy, however, is still a war economy, where the predatory and violent actions prevail over all the others.
Nevertheless, it is above all the smuggling of migrants that is still essential for Libya's internal economy, regardless of the area considered.
In fact, in 2017 the Libyan factions obtained almost one billion US dollars from migrant trafficking, while in the current year they have already gained 985,000 dollars of net income, by using other routes and other methods.
According to the Libyan offices, 30% of the oil used for transport is traded illegally, with as many as 105 phantom distributors, while the oil for other types of consumption is traded illegally via Darfur or South Sudan to the sub-Saharan rich marketnot covered by large distributors.
Diesel is usually stolen at sea and later sold to Italian and other European distributors by people in contact with the Libyan gangs.
Every year 18% of the proceeds from Libyan oil is hence left in the hands of smugglers.
With specific reference to drugs, after 2011 Libya has become a point of transit, but also of consumption (as is currently the case with Afghanistan), particularly for heroin and cocaine, while there are signs that the internal market for methamphetamines is spreading, which are widely traded also towards Italy and the Spanish ports.
Moreover, the executives of the Central Bank of Libya in the Tobruk Parliament have accused as many as 24 foreign companies and 44 Libyan companies of being involved in currency trafficking from the areas for cash collection in Libya to the Maltese banks and, sometimes, to Cypriot and Spanish banks.
Hence this is the link between the EU illegal economies and the criminal economies of Libya, divided into factions fighting one another at military, but above all at economic levels, while the State disappears or is divided into two parts.
Cyber Terrorism and its Securitization in Pakistan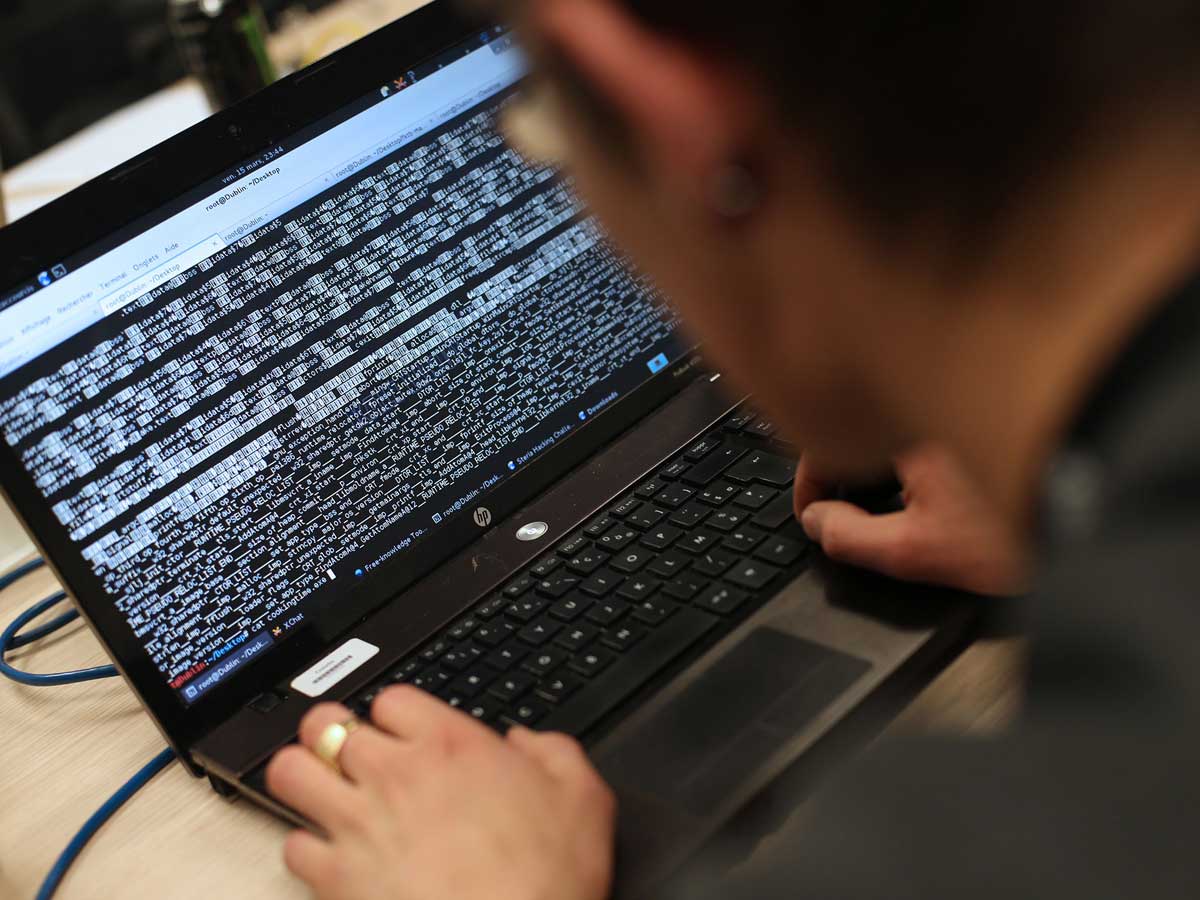 One of the biggest threat of 21st century is terrorism, all states whether developing or underdeveloped are equally getting affected by it.  The alarming new component of terrorism is its spread in cyber space. Cyber space is a virtual world where all essential sectors of national life of state have presence and thus, it makes it an attractive target for terrorist groups which are driven by political agenda. The common difficulty in identification of terrorist is that they blend in with general population and are thus harder to identify. This benefit of anonymity is also present in cyber space that terrorist are utilizing all over the world to spread their ideology, carry out their recruitment process and to generate funding.
In this era of globalization cyber space allows a person sitting in one end of the world to carry out action in other part of the world without even being identified.  All person might need to carry out such an action is access to information technology and knowhow. Owning to the fact that information technology is easily accessible and its knowhow is not some secret, makes it excellent medium for state and non-state actors to carry out malicious activities against other states and non-states actors. Threat of terrorism or cyber terrorism is from which no country is safe, even most secure countries with world largest armies. However, countries such as Pakistan which are unfortunate to be located in a region that is prone to all types of conflicts whether they are traditional or non-traditional; are more exposed to threats like cyber terrorism. According to scholars cyber terrorism could be defined as "Cyber terrorism is socially or politically illegal attack on computers, network systems and stored information for political gains".   Although, there are no mass events of cyber terrorism reported in Pakistan but according to former NSA contractor Edward Snowden, Pakistan is the second most spied on country and NSA has intercepted more than 13.5 billion pieces of information from Pakistan. But, if one talks about cyber terrorism specifically in Pakistan, many terrorist organizations are running their recruitment pages and financial set-up electronically.
These groups and their online presence is serious issue because through these pages, websites, blogs and video they spread hate, sectarianism, violence and messages to overthrow the governments. Absence of strong filters and blocking mechanisms is helping these organizations to carry on their malicious activities. Pakistan is already fighting against terrorism by conducting military operations on state level. In future when it would become harder for terrorists to launch physical activities against state they will move towards the unguarded territory of cyber space. So, it is necessary for Pakistan to nip the evil in the bud.
So far to stop the cyber terrorism different govt. in Pakistan have taken few actions but most of these actions are to regularize different crimes that are taking place in realm of cyber space. Such initiatives include Pakistan Telecommunication Reorganization Act 1996, Electronic Transaction Ordinance 2002, Payment systems and Electronic Fund Transfer Act 2007, Electronic Crime Ordinance 2007, Cyber Security Strategy Bill, Prevention of Electronic Crime Bill and National Action Plan.
However, due to lack of proper institution handling emerging threats in cyber space implementation of these legislative measures is very weak reason being the politicization of the issue of cyber security rather than its securitization. It is true that security measures taken by states in arena of cyber security fall under the grey area where they step on the human liberties but security comes with the price. To securitize Pakistani society from the evil of cyber terrorism it is necessary that strong executive measures shall be taken, separate institutions shall be made to handle all threats emerging from cyber space because one small branch under one federal investigation authority is not dynamic enough to handle threat of cyber terrorism.
Killing of Mulana Samiul Haq and Afghan Peace Process
On 2nd November, Jamiat Ulema Islam-Sami (JUI-S) chief and former Senator Mulana Samiul Haq was assassinated at his residence in Rawalpindi. According to reports he stabbed multiple times. Samiul Haq's spokesperson Mulana Abdul Majeed said there was no one present at the residence when he was killed. He further said "We do not know who attacked him. He was alone, the person who was supposed to be with him had gone to the market."The assassination of Maulana Samiul Haq, chief of his faction of the Jamiat Ulema-e-Islam (JUI), has sent shockwaves and sorrows throughout the country. The respected religious scholar exercised significant influence through his seminary Darul Uloom Haqqania based in Akora Khattak, which produced many leaders of the Taliban movement in Afghanistan. He also wielded political weight, having served as a senator for many years, and was currently aligned with the ruling PTI. He was also connected to the politics in Afghanistan and was sought after for advice by many stakeholders.
The assassination of Mulana Samiul Haq is considered as a big loss for peace process in Afghanistan. Along with it everybody in Pakistan is gloomy on the brutal killing of the Mulana. Indeed he was peace loving person. Despite his hardline religious and political views, the 80-year-old Samiul Haq was a patriot and upheld the national cause in the face of external and internal threats. He opposed taking up arms against the state and instead advocated the use of peaceful means to work for enforcement of the Islamic law in Pakistan. He strived to be on the right side of the civil and military establishment despite differing with them on certain issues, such as Pakistan's close relations with the US in the past, particularly in the aftermath of the 9/11 event when Islamabad broke ties with the Afghan Taliban under pressure from Washington. His dedication for peace in Pakistan and especially in Afghanistan will never forgotten.
According to experts on Afghanistan affairs his death is the huge setback for Afghan peace process. Mulana Samiul Haq was known as "Father of Taliban" and interestingly he took much pride in this title. It was because his seminary of the Deobandi school of thought and alma mater to some of the most prominent of the Taliban, including their leader Mullah Muhammad Omer, Mullah Akhtar Mansour and Jalal ud din Haqqani. Mulana Samiul Haq was much influential on Taliban leadership in Afghanistan and that is why that delegations twice led by the Afghan Ambassador himself asked him to play a role in initiating the peace process. In post 9/11 period till his assassination he remained involved in many negotiations between Taliban leadership and Afghan government. Last month there were at least five known meetings between him and Afghan delegates. In meetings he had suggested that the religious leaders from Pakistan and Afghanistan meet without the inference of the United States. Suggesting that the peace process should be locally initiated, he had stressed that there should be a clear timeline on the withdrawal of NATO forces. While many considered the Mulana's influence had decreased with time, his stature was best known by the people who came to seek his advice. Many times Afghan government and even Western diplomats approached him in the hope that he would be able to persuade the Afghan Taliban to stop fighting and start talking peace.
According to different reports the killing of Late Mulana will halt and hurt Afghan peace process. Different experts on Afghan affairs denote that the people as well as organizations which want to sabotage peace process in Afghanistan will benefitted. There are reports that the killing of late Mulana was plotted in Afghanistan. Basically it was the revenge of Kandahar Police Chief General Raziq and NDS Chief of Kandahar province. After the killing of notorious General Raziq his brother Tadeen Khan took charge as police Chief and determined to continue Raziq's 'mission'. NDS, RAW and CIA nexus is taking all kind of steps to sabotage peace in Afghanistan. Disreputable 888 brigade remained involved in counterproductive activates in Afghanistan. Killing of Mulana is linked with 888 brigade which is known as the cover organization of RAW CIA and NDS. After his killing it is quite evident that CIA, RAW and NDS are not willing to resolve Afghan issue. This unholy nexus is responsible for the killing of thousands of innocent Afghanis. In this scenario it is the obligation of international community to raise voice against unholy nexus of NDS, CIA and RAW which are involved in terrorist activates in Afghanistan and in the whole region.