One of the biggest mysteries in the oil market: Iran's secret stash of oil
Welcome to the Caspian Daily, where you will find the 10 most important things you need to know on Caspian Sea Region. We appreciate ideas, reports, news and interesting articles. Send along to Caspian[at]moderndiplomacy.eu or on Twitter: @DGiannakopoulos
1One of the biggest mysteries in the oil market surrounds just how much oil Iran is hoarding at sea. That's a key question because Iran's nuclear deal with the West could lift crippling sanctions, and pave the way for tons of Iranian oil to hit the market. A surge in Iranian exports would only deepen the oil supply glut that has sent prices to fresh six-year lows this week to below $43. Maritime surveillance firm Windward has harnessed sophisticated technology to determine Iran is actually hoarding 50 million barrels of oil. That's up nearly 150% from April 2014 when Windward started tracking this closely-watched metric. "That means when sanctions are lifted, there is going to be a flood of crude hitting the market because boy could they use the money," said Tom Kloza, chief oil analyst at the Oil Price Information Service. It's important to remember the oil hiding at sea is ready to be shipped to a buyer — likely in Asia — at a moment's notice. It's already been pumped out of the ground, cleaned up and processed. [CNN]
2Why we disagree with Chuck Schumer on the Iran deal. "Rejection of the agreement would severely undermine the U.S. role as a leader and reliable partner around the globe. If Washington walks away from this hard-fought multilateral agreement, its dependability would likely be doubted for decades.Rejection would also destroy the effective coalition that brought Iran to the negotiating table. China and Russia would likely resume trade with Iran. U.S. allies, unsettled by Washington's behavior, would move their own separate ways.The other five negotiators would likely have little stomach for going back to Iran "for a better deal." The ambassadors of the five countries recently assured members of Congress that their governments would not return to the negotiating table should Washington reject the agreement" Richard Lugar and J. Bennett Johnston for Reuters.
3Russia has extended its list of countries subject to a food import ban in retaliation for Western sanctions over the Ukraine crisis. Prime Minister Dmitry Medvedev said the ban would now apply to Iceland, Liechtenstein, Albania and Montenegro. He said Ukraine would be added in 2016 if an economic agreement between Kiev and the European Union came into force. Speaking at a cabinet of ministers on Thursday, Aug 13, the PM said Iceland, Liechtenstein, Albania and Montenegro would also now be affected because they had joined EU sanctions against Russia."Joining the sanctions is a conscious choice which means readiness for retaliatory measures from our part, which have been adopted," Medvedev said in comments broadcast on state-owned channel Rossiya 24.
4Kazakhstan has seen an increase in oil and natural gas production in January-July 2015, the country's Statistics Committee under the National Economy Ministry reported. The production of oil, including gas condensate, increased by 0.7 percent to reach 47 million tons in the reported period.The committee also said that the production of gasoline decreased by 2.8 percent to 1.6 million tons, and diesel fuel by 2.7 percent to 2.7 million tons in the first seven months of 2015. Energy-rich Kazakhstan produces oil mainly from its largest fields – Karachaganak and Tengiz.
5The new industrial zone in the Akhal province of Turkmenistan contains the production of materials and articles for construction industry, including glass, armature boards, paint and paint products, polyurethane products, hoisting slings, decorative stone, composite panels, hardware, electronic components, furniture, doors and windows, and packing containers.The implementation of the new industrial objects by the Turkmen Union of Industrialists and Entrepreneurs will create over 10,000 new jobs.
6The success in the negotiation process over the resolution of the nuclear dispute between the West and Iran and the positive developments following it, have lead to a boom in Iran's tourism sector. Iranian officials have released recent figures showing an increase in a number of the people visiting the Islamic Republic, especially from Europe. Iran is seen as one of the world's top potential tourist destinations, as it contains a countless number of ancient sites. The country ranks fourth in Asia and first in the Middle East in terms of the number of world heritage sites, with an impressive 17 historic sites that have been added to UNESCO's World Heritage List.
7Azerbaijan's next Parliamentary elections will be in the fall of 2015.Many political parties and groups have already expressed their wish to participate in the elections; however, not all have yet managed to hold meetings.Meanwhile, Representatives of the OSCE Office for Democratic Institutions and Human Rights (ODIHR) met with the Chairman of the Central Election Commission Mazahir Panahov on August 12. During the meeting, it was noted that the Central Election Commission of Azerbaijan appreciates relations with international organizations and intends to continue working with them closely.
8This is Azerbaijan's parliamentary elections and CEC is the key actor, so we are mainly fine to play our part of helping in the trainings which the European Union is doing in many countries in the world", said Malena Mard, head of the EU Delegation to Azerbaijan. "We review key recommendations from the OSCE and the Council of Europe regarding the candidates' registration. We hope to play our part in assisting the Central Election Commission for which we have had cooperation for a long time. We are happy to be a part of this project here in Azerbaijan and we are not only doing it in Baku, but we will several workshops and trainings all over the country, she said.
9The Altau district of China and East Kazakhstan region signed a framework agreement on cooperation in the tourism sector on August 13.This agreement was signed by travel agencies of respective countries at the third International Forum on economic cooperation held as part of the Economic Belt of Silk Road.The sides committed to support the cooperation in cross-border tourism and interaction between tour operators of the two countries.Kazakhstan plays significant strategic and diplomatic role for China as it is the first stop on China's Silk Road Economic Belt.
10US has joined hands with China and Russia to oppose negotiations for reforming the UN body. India and some other developing nations have worked hard for long to prepare a framework on UNSC reform. They had suggested that the UNSC include more countries as its permanent members and work in a transparent manner. However, the US, Russia and China strongly opposed the proposal – which can be described as an outcome of inter-governmental negotiations
Youth Calls for Action to Build the Workforce of the Future
Over 400 youth representatives from Asia and the Pacific launched the Incheon Youth Declaration on the Future of Work, which calls upon the international community to invest in more inclusive, large-scale, and market-relevant solutions for youth employment and entrepreneurship.
The declaration, launched during the 6th Asian Youth Forum (AYF6) and coinciding with the celebration of the International Youth Day on 12 August, reflects the shared vision, commitments, and calls to action of the youth to inform future policy strategies and project initiatives to promote decent work. AYF6, with the theme "Building the workforce of the future," was organized by the Asian Development Bank (ADB), Incheon Metropolitan City, Incheon Tourism Organization, Plan International, and AIESEC.
"We at ADB commit to continue investing in youth through our operations, including through our work in education, and in many other sectors we are supporting. We appreciate that the declaration today covers various issues including partnerships, entrepreneurship, as well as environment," said Special Senior Advisor to the ADB President Mr. Ayumi Konishi, who also emphasized that the declaration will help guide ADB in advancing efforts to invest in education and empowering youth as key development partners in the region.
"Incheon will further boost its efforts to support youth employment and startups through various policies, such as the establishment of youth policy organization, cluster for startup incubators, funds, and forum for startups," said Vice Mayor of Incheon Metropolitan City Mr. Jong Sik Heo. Acting President of the Incheon Tourism Organization Mr. Yong Sik Lee also attended the event.
The declaration highlights several key issues affecting youth employment and the future of work and what several stakeholders including governments, private sector, civil society, multilateral institutions, academe, and the youth themselves can do to address them. These issues include ensuring decent work and inclusion; transitioning from education and training to work; fostering youth entrepreneurship; and preparing for jobs of the future.
Youth delegates from 20 developing member countries of ADB have expressed their commitment in carrying out the efforts outlined in the declaration. Ms. Priscilla Caluag, a delegate from the Philippines, shared that the Asian Youth Forum has given her and other young people from the region a unique opportunity to act in ways beyond their own personal interests but ultimately for the betterment of society.
Are Real Estate CEOs missing out on the technology opportunity?
In its 21st annual survey of CEOs from around the world PwC found that technology does not top the agenda for real estate CEOs either as a threat or an opportunity.
Only 17% of real estate CEOs cite cyber threats as a danger to their growth prospects, compared with 40% of all CEOs who took part in the survey.  While even fewer, only 10% of real estate CEOs, view the speed of technological change as a threat to their organisations compared with 38% of all CEOs.
Looking at opportunities only 20% of real estate CEOs said they clearly understood how robotics and artificial intelligence can improve customer services compared with 47% of all CEOs.
Real estate also appears to be a bit behind the curve when it comes to future talent with  just 43% of real estate CEOs rethinking their human resources function to attract digital talent compared with 60% of CEOs overall.
"For most of its history, the capital-intensive real estate industry has had good reason to be slow moving and conservative. But times are changing.  Technology, urbanisation and social changes are transforming how we live, work and play and therefore how we use real estate, meaning business leaders need to be bold and innovative if they will continue to succeed", said Craig Hughes, global real estate leader, PwC.
"Our survey results suggest that real estate CEOs have some way to go if they are to meet digital disruption head on and reap the benefits.  In our view, this process should start through building a more diverse group of talent, including data scientists and behavioural experts, to work alongside their existing talent and build the real estate champions of tomorrow."
Uzbekistan develops forest monitoring system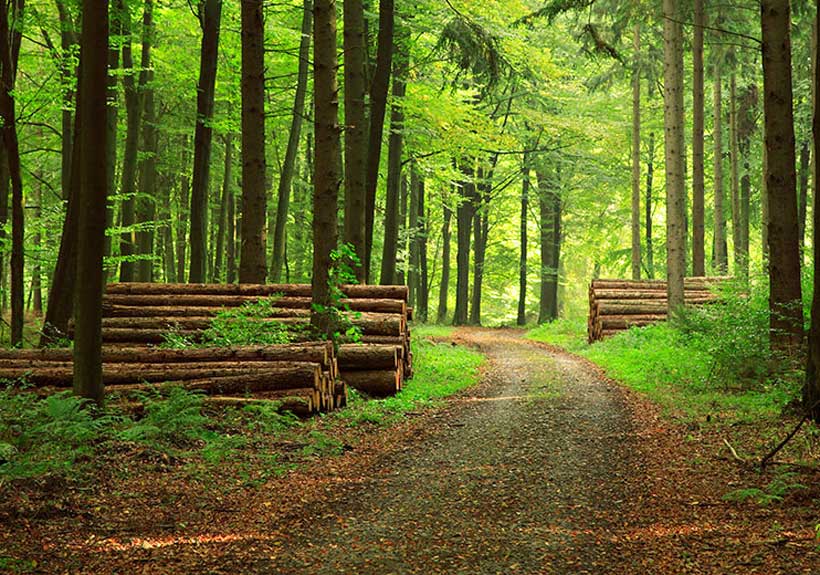 Uzbekistan took another step towards monitoring sustainable forest management in support of the Sustainable Development Goals.
On 8-10 August 2018, more than 30 forestry experts from Uzbekistan, Turkey and the Russian Federation met in Tashkent, Uzbekistan, to review a draft set of criteria and indicators for sustainable forest management developed over the past years.
National forest monitoring systems and assessments are designed to provide reliable information on how forests are managed and used, thus helping to improve national forest policy development, planning and sustainable management.
This was a priority noted by President Shavkat Mirziyoyev during a 2017 address to Parliament. There, he pointed out a need to develop criteria for assessing the effectiveness of state bodies in Uzbekistan.
"Based on this message of the President, the State Committee of Forestry in Uzbekistan is developing this specific criteria and indicator set for sustainable forest management," said Mr. Abduvokhid Zakhadullaev, representative of the committee, at this UNECE/FAO workshop.
The workshop was organized by the UNECE/FAO Forestry and Timber Section  in cooperation with the State Committee of Forestry of the Republic of Uzbekistan and is part of a 3-year United Nations Development Account project designed to support Armenia, Georgia, Kazakhstan, Kyrgyzstan, and Uzbekistan in the development of accountability systems for sustainable forest management.
The UNECE/FAO project has helped to bring sustainable forest management to the political agenda in Uzbekistan. "Having a functional forest reporting system will not only be beneficial for national forest monitoring", said Mr. Ekrem Yazici, Deputy Chief of the Forestry and Timber Section, "it will also enable Uzbekistan to progress on the Sustainable Development Goals and the Global Forest Resources Assessment".
Fourteen criteria are listed in the plan for sustainable forest management in Uzbekistan, covering such issues as forest policy, forest resources, desertification, legal and institutional matters, forest certification and ecotourism.
Moreover, in support of the Bonn Challenge, Uzbekistan has joined the regional effort of the Caucasus and Central Asia to restore 2.5 million hectares of degraded land by 2030. This is another example of the rapid pace with which Uzbekistan is moving forward to address forest-related challenges, bearing in mind that the State Committee of Forestry was established only in 2017.