One of the biggest mysteries in the oil market: Iran's secret stash of oil
Welcome to the Caspian Daily, where you will find the 10 most important things you need to know on Caspian Sea Region. We appreciate ideas, reports, news and interesting articles. Send along to Caspian[at]moderndiplomacy.eu or on Twitter: @DGiannakopoulos
1One of the biggest mysteries in the oil market surrounds just how much oil Iran is hoarding at sea. That's a key question because Iran's nuclear deal with the West could lift crippling sanctions, and pave the way for tons of Iranian oil to hit the market. A surge in Iranian exports would only deepen the oil supply glut that has sent prices to fresh six-year lows this week to below $43. Maritime surveillance firm Windward has harnessed sophisticated technology to determine Iran is actually hoarding 50 million barrels of oil. That's up nearly 150% from April 2014 when Windward started tracking this closely-watched metric. "That means when sanctions are lifted, there is going to be a flood of crude hitting the market because boy could they use the money," said Tom Kloza, chief oil analyst at the Oil Price Information Service. It's important to remember the oil hiding at sea is ready to be shipped to a buyer — likely in Asia — at a moment's notice. It's already been pumped out of the ground, cleaned up and processed. [CNN]
2Why we disagree with Chuck Schumer on the Iran deal. "Rejection of the agreement would severely undermine the U.S. role as a leader and reliable partner around the globe. If Washington walks away from this hard-fought multilateral agreement, its dependability would likely be doubted for decades.Rejection would also destroy the effective coalition that brought Iran to the negotiating table. China and Russia would likely resume trade with Iran. U.S. allies, unsettled by Washington's behavior, would move their own separate ways.The other five negotiators would likely have little stomach for going back to Iran "for a better deal." The ambassadors of the five countries recently assured members of Congress that their governments would not return to the negotiating table should Washington reject the agreement" Richard Lugar and J. Bennett Johnston for Reuters.
3Russia has extended its list of countries subject to a food import ban in retaliation for Western sanctions over the Ukraine crisis. Prime Minister Dmitry Medvedev said the ban would now apply to Iceland, Liechtenstein, Albania and Montenegro. He said Ukraine would be added in 2016 if an economic agreement between Kiev and the European Union came into force. Speaking at a cabinet of ministers on Thursday, Aug 13, the PM said Iceland, Liechtenstein, Albania and Montenegro would also now be affected because they had joined EU sanctions against Russia."Joining the sanctions is a conscious choice which means readiness for retaliatory measures from our part, which have been adopted," Medvedev said in comments broadcast on state-owned channel Rossiya 24.
4Kazakhstan has seen an increase in oil and natural gas production in January-July 2015, the country's Statistics Committee under the National Economy Ministry reported. The production of oil, including gas condensate, increased by 0.7 percent to reach 47 million tons in the reported period.The committee also said that the production of gasoline decreased by 2.8 percent to 1.6 million tons, and diesel fuel by 2.7 percent to 2.7 million tons in the first seven months of 2015. Energy-rich Kazakhstan produces oil mainly from its largest fields – Karachaganak and Tengiz.
5The new industrial zone in the Akhal province of Turkmenistan contains the production of materials and articles for construction industry, including glass, armature boards, paint and paint products, polyurethane products, hoisting slings, decorative stone, composite panels, hardware, electronic components, furniture, doors and windows, and packing containers.The implementation of the new industrial objects by the Turkmen Union of Industrialists and Entrepreneurs will create over 10,000 new jobs.
6The success in the negotiation process over the resolution of the nuclear dispute between the West and Iran and the positive developments following it, have lead to a boom in Iran's tourism sector. Iranian officials have released recent figures showing an increase in a number of the people visiting the Islamic Republic, especially from Europe. Iran is seen as one of the world's top potential tourist destinations, as it contains a countless number of ancient sites. The country ranks fourth in Asia and first in the Middle East in terms of the number of world heritage sites, with an impressive 17 historic sites that have been added to UNESCO's World Heritage List.
7Azerbaijan's next Parliamentary elections will be in the fall of 2015.Many political parties and groups have already expressed their wish to participate in the elections; however, not all have yet managed to hold meetings.Meanwhile, Representatives of the OSCE Office for Democratic Institutions and Human Rights (ODIHR) met with the Chairman of the Central Election Commission Mazahir Panahov on August 12. During the meeting, it was noted that the Central Election Commission of Azerbaijan appreciates relations with international organizations and intends to continue working with them closely.
8This is Azerbaijan's parliamentary elections and CEC is the key actor, so we are mainly fine to play our part of helping in the trainings which the European Union is doing in many countries in the world", said Malena Mard, head of the EU Delegation to Azerbaijan. "We review key recommendations from the OSCE and the Council of Europe regarding the candidates' registration. We hope to play our part in assisting the Central Election Commission for which we have had cooperation for a long time. We are happy to be a part of this project here in Azerbaijan and we are not only doing it in Baku, but we will several workshops and trainings all over the country, she said.
9The Altau district of China and East Kazakhstan region signed a framework agreement on cooperation in the tourism sector on August 13.This agreement was signed by travel agencies of respective countries at the third International Forum on economic cooperation held as part of the Economic Belt of Silk Road.The sides committed to support the cooperation in cross-border tourism and interaction between tour operators of the two countries.Kazakhstan plays significant strategic and diplomatic role for China as it is the first stop on China's Silk Road Economic Belt.
10US has joined hands with China and Russia to oppose negotiations for reforming the UN body. India and some other developing nations have worked hard for long to prepare a framework on UNSC reform. They had suggested that the UNSC include more countries as its permanent members and work in a transparent manner. However, the US, Russia and China strongly opposed the proposal – which can be described as an outcome of inter-governmental negotiations
World Bank, Gates Foundation, DFID Join Forces to Improve Education Quality Around the World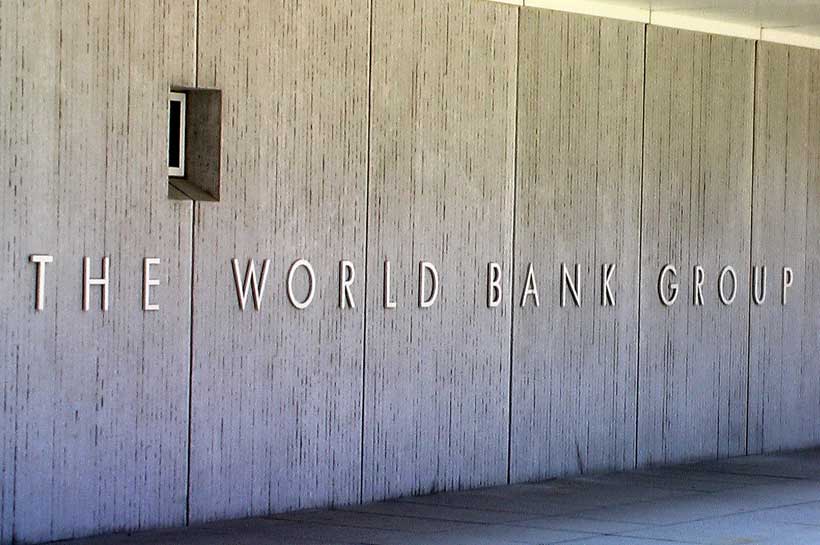 The World Bank, the Bill and Melinda Gates Foundation, and the UK's Department for International Development today announced a new partnership that will develop tools governments can use to better monitor the quality of their education systems, allowing policymakers to take real-time decisions to ensure that all children are learning. This collaboration will advance the goals of the Human Capital Project, a global effort to accelerate more and better investments in people for greater equity and economic growth.
The multi-year partnership, which was announced during the Education World Forum in London, will provide countries with an integrated system for tracking the how well education is delivered and how well countries are progressing toward their policy goals. The World Bank will take the lead on developing the new tools under a multidimensional Global Education Policy Dashboard, working together with education and governance experts from around the world. The Dashboard will soon be tested in 13 countries and it will be progressively expanded to more countries.
"All children should have the right to learn how to read and write so they have the voice and skills needed to advocate a better and prosperous future for themselves and their communities. UK aid is making sure millions of children around the world can access 12 years of quality education, to help them reach their potential and help lift their countries out of poverty," said Penny Mordaunt, the UK's International Development Secretary and Human Capital Champion. "Our innovative partnership with the World Bank and Gates Foundation will help governments analyze evidence to show why children aren't developing these essential skills and recognize what interventions they can put in place to improve their education systems and invest in their most important assets – their own people," she added.
As the recent World Development Report 2018 highlighted, being in school isn't the same thing as learning, and much of the world is facing a learning crisis. The new partnership seeks to upend that crisis by empowering countries with new data on the most important indicators linked to better learning outcomes. These indicators cover three dimensions at different levels of the system—quality of service delivery, policies, and political commitment to education—to allow more holistic monitoring of progress than is currently possible.
"Tackling the learning crisis requires improving the quality of every child's experience in school," said Jaime Saavedra, World Bank Senior Director for Education. "As the largest financier of education in the developing world, the World Bank is committed to supporting the measurement of what students are learning and how well school systems are performing. This is critical in allowing policymakers to see which aspects of the system are working, and which need fixing."
Improving education systems requires a multi-faceted approach: children have to be ready to learn, teachers need to teach successfully, schools need to have the right materials, and school management has to provide appropriate leadership and oversight. To get this right, education polices need to be aligned with the goals. This partnership will provide countries with reliable data on the functioning of the whole education system along these dimensions while highlighting the gaps between their actions and best practices.
"The ability to read fluently by grade 3 is critical and underpins learning in later grades which is why the education dashboard emphasizes foundational learning as a key outcome," said Girindre Beeharry, Global Education Director at the Bill & Melinda Gates Foundation. "The dashboard provides actionable information on key bottlenecks to learning in the education system which will make it a valuable tool for reform-minded policy-makers."
In this way, the Global Education Policy Dashboard will allow governments to track progress with their investments and policy reforms to improve learning, starting from what's happening in the classroom all the way to the decisions taken in ministerial meetings. It will provide countries with data to make decisions that have a real impact on student learning, boosting human capital and giving the next generation the ability to succeed.
On One-Year Anniversary of China's Ivory Ban, New Campaign Targets Travelers Abroad
More than one year after China implemented a full ban on commercial ivory sales, several surveys indicate Chinese travelers are still purchasing ivory at souvenir shops in neighboring countries. To counter this trend, China Customs and the National Forestry and Grasslands Administration (NFGA) are partnering with WildAid and World Wildlife Fund (WWF) on a national campaign to remind travelers that their "souvenirs could be contraband."
In the new public awareness campaign, popular Chinese actor Huang Xuan, dressed as a Customs officer, informs travelers that purchasing wildlife products is driving certain species toward extinction and reminds them that it is illegal to bring ivory into China, even as souvenirs.
The campaign comes as part of a three-year initiative by China Customs to tighten security at borders and halt imports of illegal wildlife products. Since 2018, Customs has made two trips to Africa to extradite Chinese nationals involved in wildlife smuggling.
Since domestic sales of ivory were banned in China, there's been a clear decline in illegal sales and demand for ivory on the mainland, according to a survey released by TRAFFIC and WWF in September 2018. Twelve percent of respondents claim to have purchased ivory in the past 6 months compared to 26 percent of respondents who reported doing so in a similar 2017 pre-ban survey, a 54% decline.
Yet the same TRAFFIC and WWF study shows that more than 18 percent of outbound travelers bought ivory products on trips abroad, with Thailand and Hong Kong being the top two markets. Other destinations popular with Chinese travelers are also of concern. In Laos, more outlets are selling new ivory items to meet Chinese demand, according to a Save the Elephants investigation, with nearly all vendors in the market being Chinese and prices quoted in Chinese yuan. And just this month, more than 73 kilograms of ivory products were confiscated from a souvenir shop in Laos. The ivory products were hidden in secret drawers under the shop's counters.
The new public awareness campaign will appear on public media and customs entry and exit points at airports, train stations, and border crossings, particularly where China borders Myanmar, Laos, and Vietnam.
"WildAid brings decades of experience delivering high-impact media campaigns to protect wildlife to this partnership," CEO of WildAid Peter Knights said. "We've seen how these campaigns generate results in increased awareness and reduced consumption of wildlife products such as shark fin. This message with Huang Xuan will reach tens of millions of people, and will help build on the recent momentum to end the devastation caused by ivory consumption."
"WWF's goal is to reach Chinese travelers who have the means to buy ivory and access to it in popular destinations where ivory can still be found," said Jan Vertefeuille, senior director for advocacy at WWF. "This campaign is the kind of collaboration we need between government agencies and conservation groups to get the word out that ivory is illegal to bring home and it's not socially acceptable."
Another 170 migrants disappear in shipwrecks: UN call for an end to Mediterranean tragedy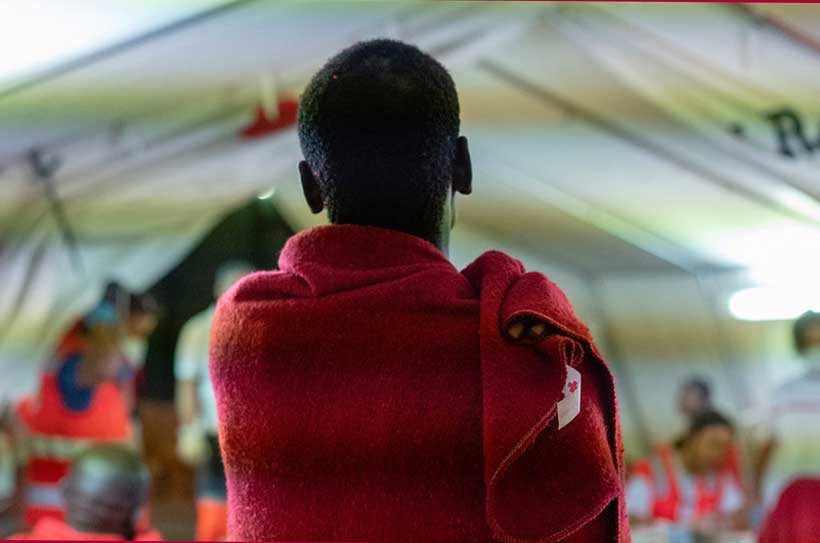 The United Nations refugee agency, UNHCR, stated on Saturday that "no effort should be spared" in saving lives at sea, following reports of two new shipwrecks on the Mediterranean Sea, in which some 170 people either died or went missing.
"The tragedy of the Mediterranean cannot be allowed to continue," said Filippo Grandi, the UN High Commissioner for Refugees.
According to various NGOs, about 53 people died on the Alborán Sea, in the western part of the Mediterranean. One survivor is understood to have been rescued by a passing fishing boat after being stranded for more than 24 hours at sea and is receiving medical treatment in Morocco.
According to UNHCR, Moroccan and Spanish rescue vessels have been searching for the boat and survivors for several days to no avail.
The Italian Navy are also reporting another shipwreck on the central Mediterranean. Three survivors, who were taken for treatment on the island of Lampedusa, reported that another 117 people, currently dead or missing, had boarded the ship with them in Libya.
UNHCR has been unable to independently verify the death tolls for these two shipwrecks, but in 2018, 2,262 people lost their lives attempting to reach Europe via the Mediterranean Sea.