Europe in crisis: everyone from Putin to ordinary savers are stockpiling gold
Welcome to the Caspian Daily, where you will find the 10 most important things you need to know on Caspian Sea Region. We appreciate ideas, reports, news and interesting articles. Send along to Caspian[at]moderndiplomacy.eu or on Twitter: @DGiannakopoulos
1European investors snapped up gold bars and coins at a rapid pace in the second quarter as turmoil in Greece threatened to push the country out of the eurozone.The World Gold Council (WGC) said demand in Europe for the precious metal rose sharply in the three months to June compared with the same quarter last year amid rapid buying of bullion, even as global demand fell by 12pc to a six-year low of 915 tonnes. Szu Ping Chan for the telegraph.
2Switzerland Lifts Sanctions On Iranian Oil, Precious Metals Sales. Switzerland is lifting some sanctions against Iran in what it calls a sign of support for the agreement between Tehran and world powers over its nuclear program. The neutral country's governing Federal Council decided on August 12 to lift a ban on precious-metals transactions with Iranian state entities, and end requirements to report trade in Iranian petrochemical products and transport of Iranian crude oil, among other measures.The government, which also cited its "interest in deepening bilateral relations with Iran," said it reserves the right to reimpose the sanctions if implementation of the nuclear deal fails.
3At least nine foreign national leaders, including Russian President Vladimir Putin, have confirmed they will attend Beijing's military parade to mark the 70th anniversary of victory in the War of Resistance against Japanese Aggression (1937-45), media reports say. South Korean President Park Geun-hye will announce her decision no later than next week, her spokesman said. The leaders of Russia, Kazakhstan, Kyrgyzstan, Tajikistan and Uzbekistan – all members of the Shanghai Cooperation Organisation – have confirmed they will come to Beijing for the celebration.
4Greece and Azerbaijan discussed the sale of a package of shares of DESFA gas transportation system operator to SOCAR.This issue was discussed at a meeting of Greek Minister Panos Skurletis with SOCAR Energy SA Greece director general Anar Mammadov, the ministry of industrial reform, environmental protection and energy of Greece said. During the meeting the minister stressed the positive attitude of the government in the field of energy cooperation with Azerbaijan. The sides reviewed the technical issues and agreed to hold a meeting soon to discuss and resolve the remaining issues to intensify the further actions that will allow beginning the design work for TAP in Greece.
5Whither Azerbaijan's Islamists? The overall atmosphere in Azerbaijan is grim when it comes to freedom of speech and freedom of conscience. Yet, the release from prison of Taleh Baghirov, a young, charismatic Shia Muslim cleric, goes against the general trend in Azerbaijan. While it is certainly premature to call Baghirov's release a "game changer," it has implications for Azerbaijan's Islamist politics that are worth pondering. [Eurasianet]
6Turkmenistan's national gas company TurkmenGaz has agreed to acquire a 51% stake in the proposed $10bn Turkmenistan-Afghanistan-Pakistan-India (TAPI) natural gas pipeline project.StateTAPI is a consortium formed by the state-owned gas companies of the four countries to manage the project.Other partners in the project include Afghan Gas Enterprise, Pakistan-based Inter State Gas Systems and Gail (India).The consortium leader is expected to be selected in September and construction on the project would begin in December.
7US general: Russia main threat for USA.Russia is among the most dangerous countries for the United States, US army chief of staff, general Raymond Odierno said.at a briefing in Pentagon."I think Russia is most dangerous for a number of reasons. Primarily because it is better prepared than our other potential opponents", the general believes.In particular, Russia 'has serious potential for holding really complex operations in Ukraine", he says.In this connection, Odierno finds it essential to expand the military potential of NATO-led troops in Eastern Europe.
8Development of the largest natural gas field in Turkmenistan, Galkynysh, continues, according to the newspaper "Neutral Turkmenistan."More than 20 production wells have been drilled during the preparation for the launch of refining capacities in the central part of the oil and gas area of the field. In 2014, the departments of Turkmen state concern "Turkmenraz" completed construction of three production wells with a depth of over 4,500 meters with a total flow rate of more than 6.5 million cubic meters of natural gas per day. Teams of the "Turkmengeologiya" State Corporation commissioned three more wells. This year, geologists plan to drill another four deep wells with high flow rate of gas on the field.
9A nuclear guide to the Kazakhstan Steppe. The Soviet Union's rise and fall as a superpower has left a toxic legacy on a large corner of the planet. Semipalatinsk Test Site or simply "The Polygon" is an 18,000-square-kilometre area on the Kazakh Steppe where the Soviet Union conducted 456 nuclear tests before the site was officially closed for testing in 1991.Today the Polygon is home to research on the effects of the tests on the surrounding ecology. And it's also open for tours.Fifty years ago intruders would have been shot on sight. Now tourists are doing the shooting through viewfinders. [ABCnews]
10Azerbaijan will take part in the sessions of the commission on regulation of use of radio frequency spectrum and satellite orbits RRU (Regional Communication Union) and working group on preparations for the World radio frequency conference from September 7 to September 11 in Moscow.
Youth Calls for Action to Build the Workforce of the Future
Over 400 youth representatives from Asia and the Pacific launched the Incheon Youth Declaration on the Future of Work, which calls upon the international community to invest in more inclusive, large-scale, and market-relevant solutions for youth employment and entrepreneurship.
The declaration, launched during the 6th Asian Youth Forum (AYF6) and coinciding with the celebration of the International Youth Day on 12 August, reflects the shared vision, commitments, and calls to action of the youth to inform future policy strategies and project initiatives to promote decent work. AYF6, with the theme "Building the workforce of the future," was organized by the Asian Development Bank (ADB), Incheon Metropolitan City, Incheon Tourism Organization, Plan International, and AIESEC.
"We at ADB commit to continue investing in youth through our operations, including through our work in education, and in many other sectors we are supporting. We appreciate that the declaration today covers various issues including partnerships, entrepreneurship, as well as environment," said Special Senior Advisor to the ADB President Mr. Ayumi Konishi, who also emphasized that the declaration will help guide ADB in advancing efforts to invest in education and empowering youth as key development partners in the region.
"Incheon will further boost its efforts to support youth employment and startups through various policies, such as the establishment of youth policy organization, cluster for startup incubators, funds, and forum for startups," said Vice Mayor of Incheon Metropolitan City Mr. Jong Sik Heo. Acting President of the Incheon Tourism Organization Mr. Yong Sik Lee also attended the event.
The declaration highlights several key issues affecting youth employment and the future of work and what several stakeholders including governments, private sector, civil society, multilateral institutions, academe, and the youth themselves can do to address them. These issues include ensuring decent work and inclusion; transitioning from education and training to work; fostering youth entrepreneurship; and preparing for jobs of the future.
Youth delegates from 20 developing member countries of ADB have expressed their commitment in carrying out the efforts outlined in the declaration. Ms. Priscilla Caluag, a delegate from the Philippines, shared that the Asian Youth Forum has given her and other young people from the region a unique opportunity to act in ways beyond their own personal interests but ultimately for the betterment of society.
Are Real Estate CEOs missing out on the technology opportunity?
In its 21st annual survey of CEOs from around the world PwC found that technology does not top the agenda for real estate CEOs either as a threat or an opportunity.
Only 17% of real estate CEOs cite cyber threats as a danger to their growth prospects, compared with 40% of all CEOs who took part in the survey.  While even fewer, only 10% of real estate CEOs, view the speed of technological change as a threat to their organisations compared with 38% of all CEOs.
Looking at opportunities only 20% of real estate CEOs said they clearly understood how robotics and artificial intelligence can improve customer services compared with 47% of all CEOs.
Real estate also appears to be a bit behind the curve when it comes to future talent with  just 43% of real estate CEOs rethinking their human resources function to attract digital talent compared with 60% of CEOs overall.
"For most of its history, the capital-intensive real estate industry has had good reason to be slow moving and conservative. But times are changing.  Technology, urbanisation and social changes are transforming how we live, work and play and therefore how we use real estate, meaning business leaders need to be bold and innovative if they will continue to succeed", said Craig Hughes, global real estate leader, PwC.
"Our survey results suggest that real estate CEOs have some way to go if they are to meet digital disruption head on and reap the benefits.  In our view, this process should start through building a more diverse group of talent, including data scientists and behavioural experts, to work alongside their existing talent and build the real estate champions of tomorrow."
Uzbekistan develops forest monitoring system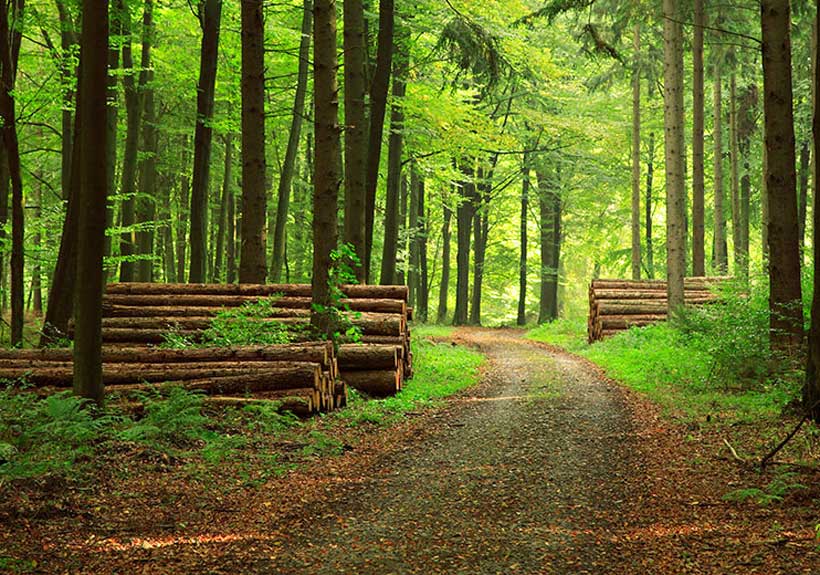 Uzbekistan took another step towards monitoring sustainable forest management in support of the Sustainable Development Goals.
On 8-10 August 2018, more than 30 forestry experts from Uzbekistan, Turkey and the Russian Federation met in Tashkent, Uzbekistan, to review a draft set of criteria and indicators for sustainable forest management developed over the past years.
National forest monitoring systems and assessments are designed to provide reliable information on how forests are managed and used, thus helping to improve national forest policy development, planning and sustainable management.
This was a priority noted by President Shavkat Mirziyoyev during a 2017 address to Parliament. There, he pointed out a need to develop criteria for assessing the effectiveness of state bodies in Uzbekistan.
"Based on this message of the President, the State Committee of Forestry in Uzbekistan is developing this specific criteria and indicator set for sustainable forest management," said Mr. Abduvokhid Zakhadullaev, representative of the committee, at this UNECE/FAO workshop.
The workshop was organized by the UNECE/FAO Forestry and Timber Section  in cooperation with the State Committee of Forestry of the Republic of Uzbekistan and is part of a 3-year United Nations Development Account project designed to support Armenia, Georgia, Kazakhstan, Kyrgyzstan, and Uzbekistan in the development of accountability systems for sustainable forest management.
The UNECE/FAO project has helped to bring sustainable forest management to the political agenda in Uzbekistan. "Having a functional forest reporting system will not only be beneficial for national forest monitoring", said Mr. Ekrem Yazici, Deputy Chief of the Forestry and Timber Section, "it will also enable Uzbekistan to progress on the Sustainable Development Goals and the Global Forest Resources Assessment".
Fourteen criteria are listed in the plan for sustainable forest management in Uzbekistan, covering such issues as forest policy, forest resources, desertification, legal and institutional matters, forest certification and ecotourism.
Moreover, in support of the Bonn Challenge, Uzbekistan has joined the regional effort of the Caucasus and Central Asia to restore 2.5 million hectares of degraded land by 2030. This is another example of the rapid pace with which Uzbekistan is moving forward to address forest-related challenges, bearing in mind that the State Committee of Forestry was established only in 2017.