Europe in crisis: everyone from Putin to ordinary savers are stockpiling gold
Welcome to the Caspian Daily, where you will find the 10 most important things you need to know on Caspian Sea Region. We appreciate ideas, reports, news and interesting articles. Send along to Caspian[at]moderndiplomacy.eu or on Twitter: @DGiannakopoulos
1European investors snapped up gold bars and coins at a rapid pace in the second quarter as turmoil in Greece threatened to push the country out of the eurozone.The World Gold Council (WGC) said demand in Europe for the precious metal rose sharply in the three months to June compared with the same quarter last year amid rapid buying of bullion, even as global demand fell by 12pc to a six-year low of 915 tonnes. Szu Ping Chan for the telegraph.
2Switzerland Lifts Sanctions On Iranian Oil, Precious Metals Sales. Switzerland is lifting some sanctions against Iran in what it calls a sign of support for the agreement between Tehran and world powers over its nuclear program. The neutral country's governing Federal Council decided on August 12 to lift a ban on precious-metals transactions with Iranian state entities, and end requirements to report trade in Iranian petrochemical products and transport of Iranian crude oil, among other measures.The government, which also cited its "interest in deepening bilateral relations with Iran," said it reserves the right to reimpose the sanctions if implementation of the nuclear deal fails.
3At least nine foreign national leaders, including Russian President Vladimir Putin, have confirmed they will attend Beijing's military parade to mark the 70th anniversary of victory in the War of Resistance against Japanese Aggression (1937-45), media reports say. South Korean President Park Geun-hye will announce her decision no later than next week, her spokesman said. The leaders of Russia, Kazakhstan, Kyrgyzstan, Tajikistan and Uzbekistan – all members of the Shanghai Cooperation Organisation – have confirmed they will come to Beijing for the celebration.
4Greece and Azerbaijan discussed the sale of a package of shares of DESFA gas transportation system operator to SOCAR.This issue was discussed at a meeting of Greek Minister Panos Skurletis with SOCAR Energy SA Greece director general Anar Mammadov, the ministry of industrial reform, environmental protection and energy of Greece said. During the meeting the minister stressed the positive attitude of the government in the field of energy cooperation with Azerbaijan. The sides reviewed the technical issues and agreed to hold a meeting soon to discuss and resolve the remaining issues to intensify the further actions that will allow beginning the design work for TAP in Greece.
5Whither Azerbaijan's Islamists? The overall atmosphere in Azerbaijan is grim when it comes to freedom of speech and freedom of conscience. Yet, the release from prison of Taleh Baghirov, a young, charismatic Shia Muslim cleric, goes against the general trend in Azerbaijan. While it is certainly premature to call Baghirov's release a "game changer," it has implications for Azerbaijan's Islamist politics that are worth pondering. [Eurasianet]
6Turkmenistan's national gas company TurkmenGaz has agreed to acquire a 51% stake in the proposed $10bn Turkmenistan-Afghanistan-Pakistan-India (TAPI) natural gas pipeline project.StateTAPI is a consortium formed by the state-owned gas companies of the four countries to manage the project.Other partners in the project include Afghan Gas Enterprise, Pakistan-based Inter State Gas Systems and Gail (India).The consortium leader is expected to be selected in September and construction on the project would begin in December.
7US general: Russia main threat for USA.Russia is among the most dangerous countries for the United States, US army chief of staff, general Raymond Odierno said.at a briefing in Pentagon."I think Russia is most dangerous for a number of reasons. Primarily because it is better prepared than our other potential opponents", the general believes.In particular, Russia 'has serious potential for holding really complex operations in Ukraine", he says.In this connection, Odierno finds it essential to expand the military potential of NATO-led troops in Eastern Europe.
8Development of the largest natural gas field in Turkmenistan, Galkynysh, continues, according to the newspaper "Neutral Turkmenistan."More than 20 production wells have been drilled during the preparation for the launch of refining capacities in the central part of the oil and gas area of the field. In 2014, the departments of Turkmen state concern "Turkmenraz" completed construction of three production wells with a depth of over 4,500 meters with a total flow rate of more than 6.5 million cubic meters of natural gas per day. Teams of the "Turkmengeologiya" State Corporation commissioned three more wells. This year, geologists plan to drill another four deep wells with high flow rate of gas on the field.
9A nuclear guide to the Kazakhstan Steppe. The Soviet Union's rise and fall as a superpower has left a toxic legacy on a large corner of the planet. Semipalatinsk Test Site or simply "The Polygon" is an 18,000-square-kilometre area on the Kazakh Steppe where the Soviet Union conducted 456 nuclear tests before the site was officially closed for testing in 1991.Today the Polygon is home to research on the effects of the tests on the surrounding ecology. And it's also open for tours.Fifty years ago intruders would have been shot on sight. Now tourists are doing the shooting through viewfinders. [ABCnews]
10Azerbaijan will take part in the sessions of the commission on regulation of use of radio frequency spectrum and satellite orbits RRU (Regional Communication Union) and working group on preparations for the World radio frequency conference from September 7 to September 11 in Moscow.
Discover the new Right to education handbook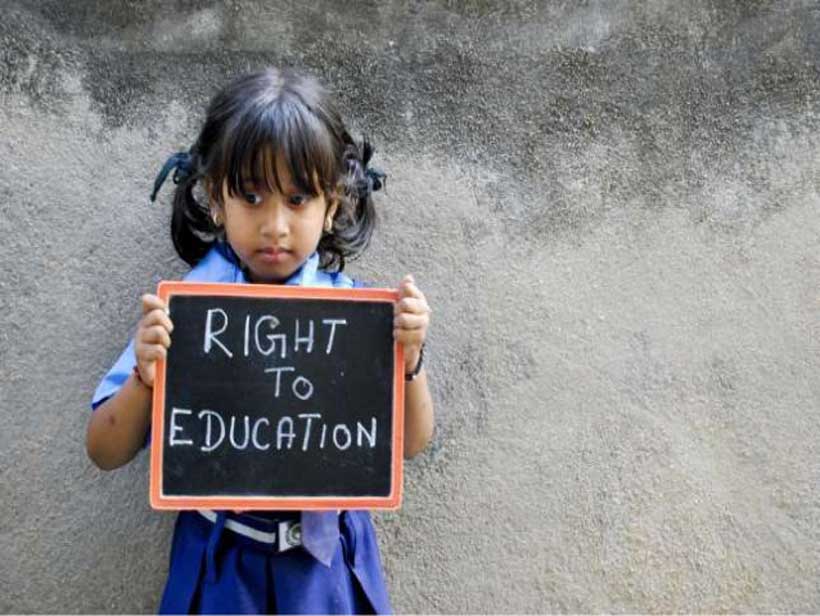 Education is a fundamental human right of every woman, man and child. However, millions are still deprived of educational opportunities every day, many as a result of social, cultural and economic factors.
UNESCO and the Right to Education Initiative (RTE) recently released the Right to education handbook, a key tool for those seeking to understand and advance that right. It is also an important reference for people working towards achieving Sustainable Development Goal 4 by offering guidance on how to leverage legal commitment to the right to education.
Why is this handbook important?
The aim of this handbook is to make sure that everyone enjoys their right to education. Its objective is not to present the right to education as an abstract, conceptual, or purely legal concept, but rather to be action-oriented. It provides practical guidance on how to implement and monitor the right to education along with recommendations to overcome persistent barriers. It seeks to do this by:
Increasing awareness and knowledge of the right to education. This includes the normative angle of the right to education, states' legal obligations, the various sources of law, what states must do to implement it, how to monitor it, and how to increase accountability.
Providing a summary of current debates and issues regarding education and what human rights law says about them, including on forced migration, education in emergencies, the privatization of education, and the challenge of reaching the most marginalized.
Providing an overview of the UN landscape and its mechanisms, including a clear understanding of the role of UNESCO and more generally the United Nations, as well as all relevant actors in education, particularly civil society.
Who should use this handbook?
The handbook was developed to assist all stakeholders who have a crucial role to play in the promotion and implementation of the right to education. This includes:
State officials, to ensure that education policies and practices are better aligned with human rights.
Civil servants, policy-makers, ministers, and the ministry of education staff, officials working in ministries and departments of justice, development, finance, and statistics, as well as National Human Rights Institutions.
Parliamentarians, their researchers and members of staff will find this handbook useful in evaluating and formulating education, human rights, and development legislation, and in implementing international human rights commitments to national law.
Judges, magistrates, clerks, and lawyers and other judicial officials can use the material to explain the legal obligations of the state and how to apply them.
Civil society including NGOs, development organizations, academics, researchers, teachers and journalists will benefit from this handbook as it includes guidance on how to incorporate the right to education in programmatic, research, and advocacy work.
Those who work for inter-governmental organizations, including at key UN agencies, will find this handbook useful in carrying out the mandate of their organizations. Private actors, multilateral and bilateral donors, and investors can use this handbook to ensure their involvement complies with human rights and that they understand and can apply their specific responsibilities.
How to use this handbook?
The handbook was designed to be accessible. Each chapter starts with the key questions addressed in the chapter and ends with a short summary consisting of key points and 'ask yourself' questions, designed to make the reader think deeper about issues raised in the chapter or to encourage people find out more about the situation in their own country.
For more than 70 years, UNESCO has been defending and advancing the right to education, which lies at the heart of its mandate. It recently ran a digital campaign on the #RightToEducation to mark the 70th anniversary of the Universal Declaration of Human Rights.
IEA launches World Energy Outlook in China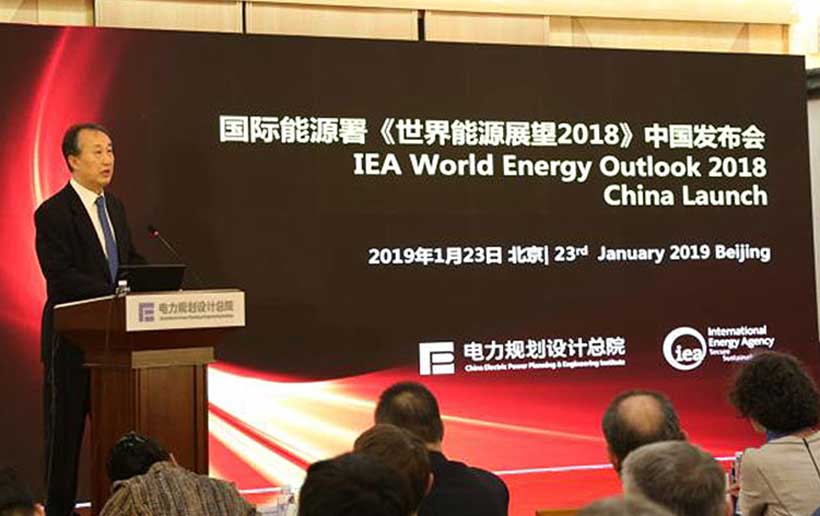 IEA Chief Modeller Laura Cozzi launched the latest World Energy Outlook in Beijing on 23 January. The China launch brought together over 120 officials and experts drawn from government, academia and the power industry to discuss the latest global energy trends, and the outlook for the electricity.
During his opening remarks, Li Ye, Executive Director General of China's National Energy Agency noted the strong IEA-China relationship that has delivered key results across a range of important areas of reform for China including: power market reform, distributed energy, renewables and gas market design.
At the IEA Ministerial meeting in 2015, China became one of the first countries to activate Association status with the Agency. Since then the IEA and China have been working closely together to achieve energy reform in China. In 2017, the IEA and China agreed a Three Year Work programme to boost energy policy analysis, promote clean energy systems, build capacity on energy regulation, and improve exchange of data on renewable energy and other resources.  The launch in Beijing was organised by the China Electricity Power Planning and Engineering Institute, which hosts IEA's China Liaison Office.
The IEA's work with China includes collaboration to draw upon best international practice in carbon emissions trading, and power market reforms that enables renewable energy to make a greater contribution to electricity supply. Work is ongoing with Chinese counterparts as the new Five Year Plan, and longer-term plans, are put in place to accelerate China's clean energy transition.  The IEA will launch its latest work on China's Power System Reform in Beijing on 25 February.
UNIDO to pilot Better Cotton Initiative in Egypt towards sustainable cotton production
The United Nations Industrial Development Organization (UNIDO), under the framework of The Egyptian Cotton Project, launched the Better Cotton Initiative (BCI) pilot in the country to support the Egyptian Cotton branding as part of a renewed drive to increase product sustainability, improve working conditions along the supply chain, and support cotton growers and relevant institutions in paving the way towards the pilot's national upscaling.
"The project's vision is to pilot the BCI standard system in Egypt to advance the cotton industry in a way that cares for the environment and the farmers growing it, through a multi-stakeholder programme jointly coordinated by UNIDO, relevant governmental entities, farmers' cooperatives, cotton and textile associations, and local and international private sector stakeholders," said The Egyptian Cotton Project's spokesperson.
The BCI will  strengthen the competitiveness of the Egyptian textile industry in the global market through an holistic approach to sustainable cotton production which covers all three pillars of sustainability: environmental, social and economic. Farmers will receive trainings and those who meet rigorous levels of sustainable production and employee welfare will be granted the BCI standard.
Funded by the Italian Agency for Development Cooperation, the Egyptian Cotton project is implemented by UNIDO in collaboration with the Ministry of Trade and Industry, the Ministry of Agriculture and Land Reclamation as well as with local and international textile private sector stakeholders. It also leverages the "Cottonforlife" CSR initiative by Filmar Group.