Selective Amnesia on Debt Relief in today's EU
In the ongoing Euro Zone drama, the sovereign debt held by Greece is the crux of the issue occupying centre stage. The economy of Greece has seen its debt-to-GDP ratio increase from around 120 per cent in 2010 to nearly 180 per cent today.
Greece, as is well known, belongs to a polity which calls itself the European Union and in theory conceived of itself as a community based on democratic ideals and political solidarity in the spirit of shared responsibility and distributive justice.
All that in theory or on paper. The practice however, is a different story. Germany, the main creditor of Greece, is still insisting, as we speak, that Athens must agree to more painful austerity measures and reforms, and be made to pay for past profligacy before any sort of debt relief can be put on the table. There seems to be a sort of selective amnesia at work here, given that Germany benefited not so long ago from more lenient terms from its Western allies (which included Greece) than it is now prepared to offer. The photo below is revealing: it was taken in 1953, some eight years after the end of World War II, a destructive unnecessary war provoked by Germany itself.
It is an undeniable historical fact that Germany has been the major beneficiary of debt write-off in the 20th century, not excluding Greece as a creditor, and not to speak of the Marshall Plan which helped the whole continent get back on its economic feet. This is a fact often overlooked by Greek bashers of all stripes and conveniently forgotten today.
It is also a fact that Greece's present financial situation is the result not only of profligacy but also of a toxic combination of austerity policies that have caused its GDP to fall by more than a quarter and continuous increases in debt. These do not reflect new resources coming into the economy, but loans extended to enable Greece pay on the interest on previously incurred debt, which then get piled on to the earlier principal amount and further compounded. Almost everyone but the Germans now recognises that this level of debt is simply unsustainable and some of it must be written off.
It bear mentioning that this was a common practice in the ancient world till the Romans at the height of their imperial power put an end to it. But the German leadership and most of the people protest that this is unacceptable use of taxpayers' money (ignoring the fact that most of the debt has gone to repay banks in their own and other "core" European countries) and will create moral hazard problems, leading other debtor countries in Europe to try and do the same. In reality is concern is more political than economic; a misguided fear that left-leaning groups may resurface in a Europe; in reality what has resurfaced are fascist leaning parties (usually anti EU) who promise law and order devoid of social justice.
But beyond serving as a reminder of German hypocrisy, the photo above offers a more important lesson: These sorts of things have actually been dealt with successfully before. "I've seen this movie so many times before, it is very easy to get hung up on the idiosyncrasies of each individual situation and miss the recurring pattern." said Carmen M. Reinhart, a professor at the Kennedy School of Government at Harvard who is perhaps the world's foremost expert on sovereign debt crises. She is convinced that it is a general lesson about the nature of debt that crises end and economies improve only after the debt is cut.
And what is "the recurring, historical pattern?" This: major debt overhangs are only solved after deep write-downs of the debt's face value. The longer it takes for the debt to be cut, the bigger the necessary write-down will turn out to be. Nobody should understand this better than the Germans. It's not just that they benefited from the deal in 1953, which underpinned Germany's postwar economic miracle. Twenty years earlier, Germany had defaulted on its debts from World War I, after undergoing a bout of hyperinflation and economic depression that helped usher Hitler to power. Indeed, nations in economic depression will often look for a savior who usually turns up to be a tyrant. This is a lesson that one would have hoped the Germans had not forgotten so fast.
The next two charts are instructive here:
The 20th century offers a rich road map of policy failure and success addressing sovereign debt crises. The good news is that by now economists generally understand the contours of a successful approach. The bad news is that too many policy makers still take too long to heed their advice — insisting on repeating failed political policies first that end up harming economic solutions.
I would preface this piece by mentioning that not being an economist myself, I have culled the economic facts from various public documents and statistics as mentioned throughout. In any case, let us consider two crucial 20th century economic events: one in the 1930s, in which Germany unilaterally defaulted on its external debt; and another in the 1950s when, as the above photo illustrates, Germany was granted substantial debt relief on very generous terms that enabled it to recover and grow into the powerful economy that it now is.
The first story has its origins in the peace conference after the First World War, leading to the Treaty of Versailles, which imposed 132 billion gold marks ($33 billion), of reparation payments on Germany. This was the "transfer system" famously excoriated by economist John Maynard Keynes in his Economic Consequences of the Peace, who presciently warned that this would create economic and social devastation in Germany and fuel the rise of a dictatorship bent on revenge.
The US provided credit to Germany and also reduced the amount of these debt through the Dawes Plan over 1924-29, which enabled Germany to make these reparation payments by borrowing from abroad. However, when Wall Street crashed in 1929, the US demanded full repayment of its loans, which rapidly became impossible and generated the forces leading to the fall of the Weimar Republic. In 1931, as the external public debt to GDP ratio reached 100 per cent, fiscal austerity to make transfer payments and service the debt pushed the country into Depression. Reparation payments were cancelled in August 1932, but the creditor payments remained in the form of short term debt that was continuously rolled over.
In 1933, the Nazi government in Germany declared unilateral default on all its sovereign debts and instituted capital controls. Interestingly, this default paved the way for a major debt write-off by the US and UK, cancelling a significant proportion of debts of 19 of their World War I allies in 1934 (see Chart 1 above). Of these countries only Finland repaid its debts in full. A recent study by Reinhart and Trebesch (Sovereign debt reduction and its aftermath, Harvard Kennedy School Working Paper, June 2015) has shown that this led to significant improvement in the economic landscape of these countries. They also note that debt write-offs are much more effective in generating economic growth and higher credit ratings than softer options like maturity extensions and interest rate reductions.
The second episode, initially mentioned in this piece, is even more relevant to the present times: I refer to the London Debt Agreement of 1953 that saw the abolition of all of Germany's sovereign external debt. This was the outcome of negotiations of Germany with 20 of its creditors (including Greece and Italy, and even Pakistan). The conference was the outcome of lessons learned by the US and other creditors in the interwar period, particularly the economic and political dangers of forcing countries into depression through austerity generated by the need to repay debts.
Germany at that time held a significant amount of pre-war debt (mostly incurred for reparation payments and taken on by the Nazi government) as well as slightly more than half of the total debt that was the result of US Marshall Plan soft loans to revive the economy, which had already contributed to infrastructure reconstruction. As Chart 2 above indicates, there was significant write-off of both kinds of debt: the pre-war debt was reduced by 46 per cent and the post war debt by 52 per cent. The remaining debt was converted into very easy terms: DM 2.5 billion carrying no interest; DM 5.5 billion at 2.5 per cent annual interest; and DM 6.3 million at 4.5-5 per cent annual interest. No compound interest was charged for the long period when debt had not been services (since the default of 1933, and a five year grace period was provided until 1957, during which only DM 567.2 million would have to be paid each year.
As one German economist has noted, "The result of this debt-trade-link was a substantial contribution to Germany reaching full employment very quickly, thanks to a strong export performance". (Jurgen Kaiser, One made it out of the debt trap: Lessons from the London Debt Agreement of 1953 for the current debt crisis, FES International Policy Analysis Paper June 2013)
Greeks are now justifiably shocked that the country that they had treated so generously when they were its creditors is now choosing to take such a hard and punishing line with them. It is true that the London Agreement took place in a Cold War context in which it was politically important to strengthen West Germany as an alternative to the Communist East. Nevertheless, the recognition of shared responsibility that was originally the underlying philosophy of the agreement was crucial in making it so effective and its outcomes so satisfactory.
Obviously the spirit of shared responsibility does not exist any longer even if the group continues to consider itself a community and a union that cares for the common good. Perhaps even more than German selective amnesia, this lack of genuine solidarity is the present real problem of the EU. The urgent question "what kind of political community are we?" remains to be answered, and not only on paper but in practice.
Note: this article, slightly modified has already appeared in Ovi Magazine
Geopolitical considerations on the conflict in Ukraine and the faint-hearted European Union
The Ukrainian crisis has changed the post-Cold War status quo ante in Europe. Viewing the Western partners' support for a regime change in Ukraine as a betrayal, Russia has defended its vital interests, while the West regards all this as pure aggression by a superpower.
The Ukrainian crisis has opened a period of Russian-US rivalry, even of confrontation, reminiscent of the Great Game of the 19th century: the struggle for supremacy between the Russian and British empires. This competition is asymmetrical and highly unequal. Since February the current conflict, extending into the political, economic and information spheres, has also included the war side. It differs from the Cold War insofar as people-to-people contacts, trade and information flows are not completely disrupted and cooperation between the parties is partially preserved.
Russia's interests are focused on post-Soviet integration in Eurasia, while the United States starts to re-establish Truman-style policy of containment against Russia in Europe.
The US approach to Russia reflects traditional fears, even phobias, and is not based on an adequate understanding of the country, not least because Russia has ceased to be the focus of the US foreign policy, as it was in the 1945-1991 period – a "fear" currently replaced by the People's Republic of China.
The international system is becoming more balanced and the United States must prepare for this by developing a policy line that takes into account the interests of the major players, including Russia. Ukraine, Moldova and Georgia are becoming the focus of a struggle for influence between the United States and Russia. This rivalry is also affecting a number of other countries and territories, including Armenia, Belarus, Kazakhstan, the Russian North Caucasus, Crimea and the Baltic States, as we will see later. Meanwhile, in Central Europe, Poland – the most closely connected to the Ukrainian crisis – is hardening its stance against Russia.
With the development of the Ukrainian crisis, relations between Western Europe and Russia are changing significantly. The period of cooperation and mutual understanding that began with the reunification of Germany is over. This is also because Europe's ruling classes – that have been living for 77 years in a pseudo-Kantian land of plenty – are largely devoted to issues that real Marxists once called "bourgeoisie itches". Their greatest political effort is their attempt at imitating the US melting-pot, which is pursued by trying to remove the racist veneer that has characterised the Western world for the crimes of its imperialist-capitalist production system: the slave trade, ruthless colonialism, the massacres of World War I and II, the nuclear bombs on Japan, the Holocaust, the devastation of the Near and Middle East, the current geographically distant and invisible plunder of Africa.
The desire to appear good and sympathetic at all costs, under the US umbrella that – in the opinion of the aforementioned unprepared and incompetent ruling classes – should free us from all evils coming from the East. A new Athens of unconscious slaves, of metics, of women with few rights, and about whom there is much talk – just to beat around the bush by deceiving the eye. A political world halfway between a boarding school for scions of rich and noble families, and a middle school class of ignorant people.
Hence, faced with the growing hostility of the felix West of human rights and democracy-bringing bombings, Russia is turning more towards the East. The People's Republic of China and the Russian Federation are also getting closer through the signing of gas agreements. They are also holding joint naval manoeuvres and expanding trade ties.
At the same time, Russia's tough policy in Ukraine and its willingness to defy the United States have strengthened its reputation in the Middle East and West Asia. Just recall what the liberal West did in those places close to the World Cup in Qatar: four Arab-Israeli wars (1948, 1956, 1967, 1973); three Gulf wars (1980-1988, 1990-1991, 2003); civil war in Iraq (2003-2011); war in Afghanistan (1979-2022); Syrian civil war (2011-2002); first civil war in Libya (2011) and second civil war in Libya (2014-2022), not to mention the colour "revolutions", the so-called Afro-Mediterranean "springs", the wars in Africa, always with the blessing of the Western war industry.
We reiterate that the political and military crisis that broke out in Ukraine in early 2014 marked the end of the constructive relationship between Russia and the West that had developed after the fall of the Berlin Wall in 1989. As a result, we witness a new period of heightened rivalry with former Cold War adversaries, who were thought to be dead and buried, or at best drunk on Coke and Hollywood soft power.
This confrontation is reminiscent of the Cold War, but differs from it in many ways. In the current situation, the value component is represented to a lesser extent than the conflict between communism and liberal democracy, which had a permeating ideological and political depth – hence a moral justification.
It should be said that the traditional military dimension – which is always present – has not become predominant and exclusive, or at least not yet. The Ukrainian crisis is fraught with global consequences but, in itself, is not central to the international system and does not become an organising principle of world politics and the foreign policy of the main parties to the conflict, primarily the United States of America. If historical analogies are appropriate here, it is better to draw a comparison with the aforementioned 19th century Russian-British Great Game, with the exception that today the Russian-American rivalry is asymmetrical.
The severity of the crisis came as a surprise to many people in Ukraine itself, in Russia, and in the United States of America, not to mention in the faint-hearted European Union-Christmas land. This does not obviously mean that the ongoing crisis and the deteriorating atmosphere in Russia's relations with the West have been ignored. Nevertheless, many Ukraine experts, who believed that – as in the book Il Gattopardo by Tomasi di Lampedusa, when referring to the political practice of making reforms that are only apparent and not substantial – "the more this country changes, the more it stays the same", were taken aback by the dynamic development of events.
At the end of February 2014, Ukraine "swang" too strongly and abruptly to the West and lost its strategic equilibrium that had held it together for almost a quarter of a century. Shortly before, US support for "liberal" change in Ukraine – achieved by overthrowing a democratically elected President – had gone beyond its usual boundaries. The backlash from Russia, which felt cornered, surprised everyone.
A new phase in the struggle for influence is quite real and today we cannot clearly predict either its duration or outcome. One thing is clear: a new era has begun for the Euro-Atlantic region.
The Ukrainian crisis was preceded by a competition between the European Union and Russia over Ukraine's geoeconomic orientation. The roots of the crisis are related to the Russian-Georgian war of 2008, which put an end to the possibility of Georgia and Ukraine joining NATO, and to the turbulence in the global financial market, which increased the relevance of regional economic structures. The European Union and Russia assessed the outcome of the war and the relevance of the crisis differently. Having developed the Eastern Partnership programme in 2009, the Europeans moved towards the political and economic association of Ukraine and five other former Soviet republics (Armenia, Azerbaijan, Belarus, Georgia and Moldova). That initiative was not so much a step towards EU expansion, but rather an attempt to create a comfort zone on its Eastern border and strengthen the pro-Western orientation of the participating countries.
The Russian Federation, in turn, sought to involve Ukraine and most other post-Soviet States in the implementation of its Customs Union project. The work for its establishment also intensified in 2009 and ended in May 2014 with the signing of an agreement on the creation of the Eurasian Economic Union and on the improvement of its position in the relations with its large continental neighbours: the EU in the West and the People's Republic of China in the East.
Ukraine's inclusion in that scheme, which Russian President Vladimir Putin has been trying to achieve since 2003-2004, as early as the time of the "single economic space" project, was supposed to provide the new association with a "critical mass" of 200 million consumers, of which the Ukrainians would be almost a quarter. At the same time, President Putin remained faithful to his De Gaulle's vision of a Greater Europe from the Atlantic to Vladivostok, which he revived in 2010.
Therefore, both the EU and Russia considered Ukraine an important element of their geopolitical plans. The Russian side also tried to explore the possibility for Ukraine to be simultaneously integrated with the EU and the Customs Union, which would enable it to maintain a balance within the country and in international relations. Nevertheless, Westerners – on behalf of third parties – categorically rejected negotiations with "another" party on Ukraine's association. Both Russia and the EU eventually began to see Ukraine's choice as a zero-sum game and spared no effort to influence its outcome. We are witnessing the results day by day on TV, and reading about it in the newspapers.
Fifth report on the EU visa-free regime with Western Balkans and Eastern Partnership countries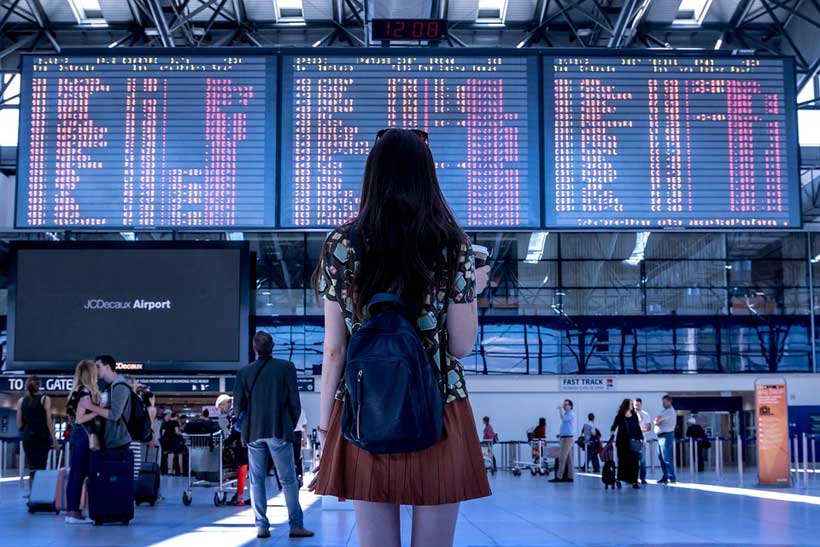 What is the Commission presenting today?
Today, the Commission reports on results of its monitoring of the EU visa-free regime with Albania, Bosnia and Herzegovina, Montenegro, North Macedonia, and Serbia as well as Georgia, Moldova and Ukraine. For the countries that obtained visa exemptions less than 7 years ago (Georgia and Ukraine), the report also provides a more detailed assessment of other actions taken to ensure the continuous fulfilment of the benchmarks.
What is the general assessment?
The Commission considers that all countries concerned have taken action to address the recommendations made in the previous report and continue to fulfil the visa liberalisation requirements. However, all 8 countries need to continue to take further measures to address different concerns related to the fight against organised crime, financial fraud and money laundering, as well as addressing high-level corruption and irregular migration. To ensure a well-managed migration and security environment, and to prevent irregular migration flows to the EU, the assessed countries must ensure further alignment with the EU's visa policy. Countries concerned should also take action to effectively phase out investor citizenship schemes or refrain from systematically granting citizenship by investment.
It is imperative that the reform process undertaken during the visa liberalisation negotiations is sustained and that the countries do not backtrack on their achievements.
What is a visa liberalisation requirement (benchmark)?
While 61 countries around the world benefit from visa-free travel to the EU, in some cases, visa free access can be decided following bilateral negotiations, called 'visa liberalisation dialogues'. They are based on the progress made by the countries concerned in implementing major reforms in areas such as strengthening the rule of law, combatting organised crime, corruption and migration management and improving administrative capacity in border control and security of documents.
Visa liberalisation dialogues were successfully conducted between the EU and the 8 countries covered by today's report. On this basis, the EU granted visa-free travel to nationals of these countries; for Montenegro, Serbia and North Macedonia in December 2009, for Albania and Bosnia and Herzegovina at the end 2010, for Moldova in April 2014, for Georgia in March 2017 and for Ukraine in June 2017.
These dialogues were built upon 'Visa Liberalisation Roadmaps' for the Western Balkan countries and 'Visa Liberalisation Action Plans' for the Eastern Partnership countries.
During the visa liberalisation dialogues, the Commission closely monitored the implementation of the Roadmaps and Action Plans through regular progress reports. These progress reports were then transmitted to the European Parliament and the Council and are publicly accessible (see here for the Western Balkan countries and here for Eastern Partnership countries).
Why does the report only assess 8 countries out of all those which have visa-free regimes with the EU?
The report only focuses on countries that have successfully completed a visa liberalisation dialogue: Albania; Bosnia and Herzegovina; Montenegro; North Macedonia; Serbia; Georgia; Moldova and Ukraine.
Under the EU rules, the Commission is responsible for reporting to the European Parliament and the Council on the continuous fulfilment of visa liberalisation requirements by non-EU countries which have successfully concluded a visa liberalisation dialogue less than seven years ago.
Georgia and Ukraine have been visa-exempt for less than seven years, therefore the Commission is required to report on the continuous fulfilment of the benchmarks. As regards Moldova and the visa-free countries in the Western Balkans, which are visa exempt since more than 7 years, the report focuses on the follow-up to the specific recommendations the Commission made in the fourth report adopted in August 2021, and assesses the actions taken to address them. An assessment of aspects related to the visa liberalisation benchmarks for the Western Balkans is included in the European Commission's annual Enlargement Package.
What is the Commission doing to help partner countries to address organised crime and irregular migration?
The Commission together with EU agencies and Member States are stepping up operational cooperation to address both organised crime and irregular migration with the countries assessed in the report.
On 5 December the Commission presented an EU Action Plan on the Western Balkans. It aims to strengthen the cooperation on migration and border management with partners in Western Balkans in light of their unique status with EU accession perspective and their continued efforts to align with EU rules.
Partner countries are encouraged to actively participate in all relevant EU Policy Cycle/EMPACT operational action plans, undertaken to fight serious and organised crime. The EU-Western Balkans Joint Action Plan on Counter-Terrorism is an important roadmap and evidence of our strengthened cooperation to address key priority actions in the area of security, including the prevention of all forms of radicalisation and violent extremism, and challenges posed by returning foreign terrorist fighters and their families.
The EU has signed a number of Status Agreements with Western Balkan countries on border management cooperation. The agreements allow the European Border and Coast Guard Agency (Frontex) to carry out deployments and joint operations on the territory of neighbouring non-EU countries. A number of agreements have been successfully implemented and the remaining agreements should be swiftly finalised.
Cooperation between Frontex and partner countries takes place though different level working arrangements, and includes cooperation on return operations as well as information exchange, sharing best practices and conducting joint risk analyses.
The Commission is also providing significant financial support to partner countries to support capacity building and the law enforcement reforms.
What is the Commission doing to ensure the partner countries' alignment with the EU's visa policy?
Visa policy alignment is a pre-condition to ensure a continuous fulfilment of the visa liberalisation benchmarks as well as to ensure a well-managed migration and security environment.
All countries covered in the report are required to take further actions to align their visa policies with the EU's. The Commission has consistently recommended, both in the visa suspension mechanism reports and in the annual enlargement packages, that the countries should ensure further alignment of their respective visa policies with the EU lists of visa-required third countries, in particular as regards those third countries which present irregular migration or security risks for the EU.
What are the next steps?
The report sets out actions to be taken by the partner countries to ensure the sustainability of reforms. Close monitoring is an ongoing process, including through senior officials meetings as well as the regular Justice, Freedom and Security subcommittee meetings and dialogues between the EU and visa-free countries, the regular enlargement reports, including, where relevant, EU accession negotiations.
What is the revised visa suspension mechanism?
The visa suspension mechanism was first introduced as part of the EU's visa policy in 2013. The mechanism gives a possibility to temporarily suspend the visa exemption for a non-EU country, for a short period of time, in case of a substantial increase in irregular migration from the partner countries.
The European Parliament and the Council adopted a revised mechanism which entered into force in 2017. Under the revised mechanism, the Commission can trigger the suspension mechanism, whereas previously only Member States could do so. In addition, the revised mechanism introduced an obligation for the Commission to:
monitor the continuous fulfilment of the visa liberalisation requirements which were used to assess to grant visa free travel to a non-EU country as a result of a successful conclusion of a visa liberalisation dialogue;
report regularly to the European Parliament and to the Council, at least once a year, for a period of seven years after the date of entry into force of visa liberalisation for that non-EU country.
The new measures allow the European Union to react quicker and in a more flexible manner when faced with a sudden increase in irregular migration or in internal security risks relating to the nationals of a particular non-EU country.
When can the suspension mechanism be triggered?
The suspension mechanism can be triggered in the following circumstances:
a substantial increase (more than 50%) in the number people arriving irregularly from visa-free countries, including people found to be staying irregularly, and persons refused entry at the border;
a substantial increase (more than 50%) in the number of asylum applications with from countries low recognition rate (around 3-4%);
a decline in cooperation on readmission;
an increased risk to the security of Member States.
The Commission can also trigger the mechanism in case certain requirements are no longer met as regards the fulfilment of the visa liberalisation benchmarks by non-EU countries that have gone through a visa liberalisation dialogue.
Hungary's Victor Orban uses soccer to project Greater Hungary and racial exclusivism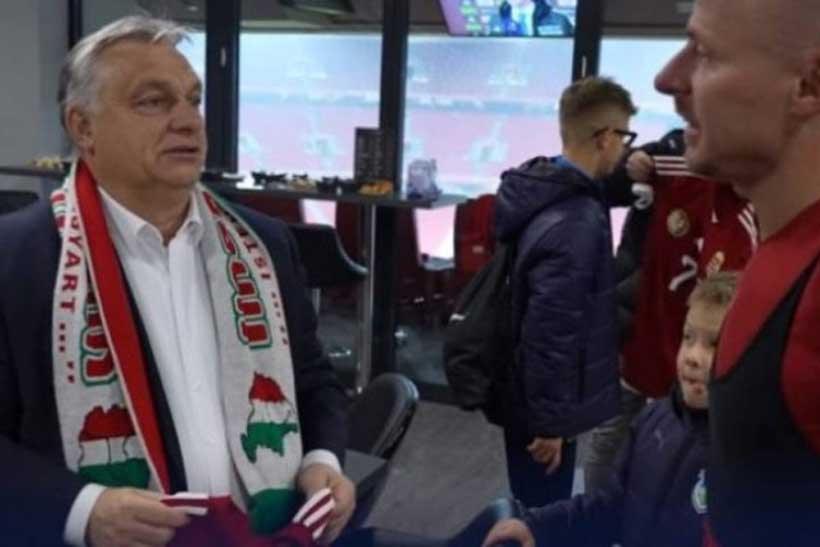 Hungary didn't qualify for the Qatar World Cup, but that hasn't stopped Prime Minister Victor Orban from exploiting the world's current focus on soccer to signal his Putinesque definition of central European borders as defined by civilization and ethnicity rather than internationally recognized frontiers.
Mr. Orban drew the ire of Ukraine and Romania for wearing to a local Hungarian soccer match a scarf depicting historical Hungary, which also includes chunks of Austria, Slovakia, Slovenia, Croatia, and Serbia.
It was the second time in a matter of months that Mr. Orban spelt out his irredentist concept of geography that makes him a member of a club of expansionist leaders that includes Russia's Vladimir Putin, China's Xi Jinping, Israel's Benyamin Netanyahu, and members of the Indian power elite, who define their countries' borders in civilisational rather than national terms.
Speaking in July to university summer camp students in Romania, which is home to 1.2 million ethnic Hungarians, Mr. Orban insisted that "Hungary has…national…and even European ambitions. This is why…the motherland must stand together, and Transylvania and the other areas in the Carpathian Basin inhabited by Hungarians must stand together."
Responding to Ukrainian and Romanian objections to his scarf, Mr. Orban insisted that "soccer is not politics. Do not read things into it that are not there. The Hungarian national team belongs to all Hungarians, wherever they live!"
Hungary has accused Ukraine of restricting the right of an estimated 150,000 ethnic Hungarians to use Hungarian in education because of a 2017 law that curbs the usage of minority languages in schools.
Slovak Prime Minister Eduard Heger presented Mr. Orban with a new scarf at a recent summit of Central European leaders in a twist of satire. "I noticed that Viktor Orban has an old scarf, so I gave him a new one today," Mr. Heger said on Facebook.
Mr. Orban's territorial ambitions may pose a lesser threat than his supremacist and racist attitudes.
Those attitudes constitute building blocks of a cvilisationalist world that he shares with Christian nationalists and Republicans in the United States, as well as a new Israeli coalition government that Mr. Netanyahu is forming. Mr. Putin has used similar arguments to justify his invasion of Ukraine.
In contrast to Mr. Putin and potentially Mr. Netanyahu, depending on how the Biden administration responds to his likely coalition, Mr. Orban is on a far tighter leash regarding territorial ambition as a member of NATO and the European Union.
As a result, far more insidious is what amounts to a mainstreaming of racism and supremacism by men like Mr. Orban, Mr. Netanyahu, and former US President Donald Trump, who consistently mainstream norms of decency and propriety by violating them with impunity.
Speaking a language shared by American Christian nationalists and Mr. Netanyahu's potential coalition partners, Mr. Orban rejected in his July speech a "mixed-race world" defined as a world "in which European peoples are mixed together with those arriving from outside Europe."
The prime minister asserted that mixed-race countries "are no longer nations: They are nothing more than conglomerations of peoples" and are no longer part of what Mr. Orban sees as "the Western world." The prime minister stopped short of identifying those countries, but the United States and Western European nations would fit the bill.
In a similar vein, Mr. Trump recently refused to apologise for having dinner with Ye, a rapper previously known as Kanye West, who threatened he would go "death on con 3 on Jewish people," and Nick Fuentes, a 24-year old pro-Russian trafficker in Holocaust denial and white supremacism.
Mr. Trump hosted the two men at Mar-a-Lago, his Florida resort, just after launching his 2024 presidential election campaign. Mr. Ye "was really nice to me," Mr. Trump said.
Candidates backed by Mr. Trump in last month's US midterm elections, including Hershel Walker, who is competing in next week's runoff in Georgia, have similarly felt comfortable associating themselves with Messrs. Ye and Fuentes.
Mr. Fuentes asserted days before the dinner that "Jews have too much power in our society. Christians should have all the power, everyone else very little," while Mr. Ye's manager, Milo Yannopoulos, announced that "we're done putting Jewish interests first."
Mr. Yonnopoulos added that "it's time we put Jesus Christ first again in this country. Nothing and no one is going to get in our way to make that happen."
Featured on notorious far-right radio talk show host Alex Jones' Infowars, Mr. Ye professed his admiration of Adolf Hitler. "I like Hitler," Mr. Ye said, listing the various reasons he admired the notorious Nazi leader.
Mr. Netanyahu's likely coalition partners seek to legislate discriminatory distinctions between adherents of different Jewish religious trends, hollow out Israeli democracy, introduce an apartheid-like system, disband the Palestinian Authority, expel Palestinians "disloyal to Israel" in what would amount to ethnic cleansing, deprive women of their rights, and re-introduce homophobia.
Avraham Burg, an Israeli author, politician, businessman, and scion of a powerful leader of a defunct once mainstream religious political party, warned in 2018 that Messrs. Orban, Trump, and Netanyahu "are the leaders of paranoia and phobia."
Mr. Burg cautioned that they represent "a global phenomenon that crosses all boundaries, ethnic, racial, or religious, gathering into a tribal ghetto that is smaller than the modern state, which is diverse and inclusive of all its citizens. Their fierce antagonism to the foundations of democracy and the attempt to do detriment to as many accomplishments and benefits of the open society as possible are evidence of inherent weaknesses and real existential fears."
Mr. Burg's dire vision is even more a reality today than when he spoke out four years ago.