Iran deal signals a radical shift in U.S. approach to the Mideast
Welcome to the Caspian Daily, where you will find the 10 most important things you need to know on Caspian Sea Region. We appreciate ideas, reports, news and interesting articles. Send along to Caspian[at]moderndiplomacy.eu or on Twitter: @DGiannakopoulos
1At least since 9/11 and arguably for two decades before that, two propositions have informed U.S. policy in the Mideast. The first is that U.S. interests there are best served by the United States establishing a position of unquestioned preeminence. The second is that military might, wielded unilaterally if necessary, holds the key to maintaining that dominant position. Call it the Big Enchilada policy, with attitude. As implemented, however, that approach has yielded almost uniformly unfavorable results. Iraq and Afghanistan provide exhibits A and B, of course. But Libya, Somalia and Yemen don't look much better. Even so, some hawkish types argue that trying a little harder militarily will produce better outcomes. Their ranks include a platoon of Republican presidential candidates vowing if elected to get tough on the ayatollahs, Andrew J. Bacevich for the Los Angeles Times.
2India Opens Gateway to Central Asian Gas Riches After Iran Deal. With U.S. sanctions easing, India is racing to build a port in Iran that will get around the fact that its land access to energy-rich former Soviet republics in Central Asia has been blocked by China and its ally Pakistan."We're seeing the latest manifestation of the Great Game in Central Asia, and India is the new player," said Michael Kugelman, a South Asia expert at the Washington-based Woodrow Wilson International Center for Scholars. "It's had its eyes on Central Asia for a long time." While the world focuses on what Iran's opening means for Israel and Arab nations, the ramifications are also critical for Asia. Closer Iran-India ties would allow New Delhi's leaders to secure cheaper energy imports to bolster economic growth and reduce the influence of both China and Pakistan in the region. Natalie Obiko Pearson for Bloomberg.
3Turkmenistan's government-owned TurkmenGaz will lead a consortium of the national oil companies of the four nations that will build and operate the ambitious Turkmenistan-Afghanistan-Pakistan-India (TAPI) pipeline, the petroleum ministry said without clarifying whether foreign private companies can still participate in the $7.6 billion project.
4Kazakhstan will establish an energy efficiency fund, which will become a tool for supporting energy service companies by allocating them credits and loans on preferential terms, said Albert Rau, Kazakhstan's Deputy Investment and Development Minister."Currently, works on the establishment of an energy efficiency fund are already being conducted together with the World Bank and the United Nations Development Program," he said. "This will give additional impetus for the development of this sector in Kazakhstan. In this regard, we should follow the example of Europe, in particular Germany, which has made significant progress in the field of energy saving." According to the "100 concrete steps" plan voiced by President Nursultan Nazarbayev, one of the important directions of Kazakhstan's industrial development is the reduction of energy intensity in the gross domestic product of the country.
5A sophisticated cyber-attack on an email network at the Pentagon affected 4,000 military and civilian personnel working for the Joint Chiefs of Staff, and the network was shut down for two weeks. It was a so-called spear-phishing attack in which people are tricked into opening bogus emails which then infect the network.US officials did not say whether the attack has been linked to individuals or the Russian government but said it was "sophisticated."One official said: "It was a spear-phishing attack traced to that country (Russia)," Another told NBC News: "It was clearly the work of a state actor." No classified information was obtained but the Pentagon decided to shut the email system down.
6S-400 Triumf missile defense systems have entered service in the Russian Armed Forces on the Kamchatka Peninsula, the head of the Defense Ministry's press service for the Eastern Military District said Friday."The S-300 missile defense systems that were deployed earlier reliably defended the airspace for over a quarter of a century. The capabilities of the new technology will allow for the detection of air targets at more than 600 kilometers away and are several times better than the military efficiency of anti-air defense of foreign states," Roman Martov said. The S-400 Triumf (SA-21 Growler) is a Russia's next-generation anti-aircraft weapon system, carrying three different types of missiles capable of destroying aerial targets at short-to-extremely long range.
7A Business Incubation Center at Mingachevir Tech Park will be created before the end of this year, says executive director of the High Tech Park Seymur Agayev. Currently, the general plan of progress for selected areas and the very structure of the Mingachevir Tech Park is under development, he said."There are a number of measures concerning the activities of the Mingachevir technology park that will be adopted, and the business incubator is one of them. We are developing a comprehensive program that will at once launch the activity of the Tech Park. In addition, discussions are underway with potential investors and members," Agayev said.
8Will Vladimir Putin save Russia's ailing firms, like EkoNiva, Rosneft, Gazprom? Including the money in the sovereign wealth funds, the government has $US358 billion in foreign currency reserves and gold. So why not put some to work aiding businesses? One problem is that some banks and companies are poorly managed and deserve to go under, says Bernie Sucher, a longtime US investor in Russia who serves on the board of Moscow-based UFG Asset Management. Bailing them out only delays the day of reckoning, he says. That's what happened in the 2008 financial crisis in Russia, when "the government sprayed liquidity all over the economy", he says. "The big miss in 2008 was the failure to use the crisis to pursue deep structural reforms." Carol Matlack for Sydney Morning Herald.
9Kazakhstan government has revised the decree that made many popular resorts a special border zone requiring special passes. Foreigners will no longer have to obtain permits to visit them. It greatly widened the strip of nearborder land considered a special zone not supposed to be visited by foreigners without obtaining a prior permit from the local authorities. A lot of popular destinations, including Big Almaty Lake, Medeo high altitude skating rink, Shymbulak skiing resort, Lake Alakol, Kolsay Lakes and Charyn Canyon ended up in that zone.
10An agreement to build "Wind Parks" in the vicinities of the Iranian city of Khaf has been reached. According to the agreement, the project will be implemented by LLC "Azalternativenerji". The project will be implemented within the framework of the Memorandum of Understanding, which was held in Baku in October 2014.
ADB Program to Help Improve Education and Health in Armenia
The Asian Development Bank (ADB) has approved a $10 million policy-based loan (in euro equivalent) to assist the Government of Armenia's efforts to improve the quality and accessibility of education and health services.
Armenia is experiencing a demographic shift with the share of children under the age of 18 declining from 37% of the national population in 1990 to 25% now, signaling an impending decline of the country's labor force. Access to and funding for quality education and health services are poor, resulting in many people not having the skills to meet employers' needs and avoidable ill health having a detrimental effect on the population.
In 2017, for instance, public expenditure on education was about 2.2% of gross domestic product (GDP), which is lower than the 5% recommended by the Organisation for Economic Co-operation and Development. Government health spending was at 1.3% of GDP, below the 5% threshold observed by the World Health Organization as expenditure of countries with low shares of out-of-pocket payments.
To address this, the Government of Armenia has implemented reforms since 2010 to improve education and health services, with a focus on helping women and girls. A preschool law was endorsed to the National Assembly with the aim of boosting the number of children in elementary schools to 70% in 2023, from around 30% in 2017. Teachers have also been receiving training and skills development. A new set of guidelines and protocols, meanwhile, have been implemented in most of the country's hospitals and health centers, covering topics ranging from preventing hospital-acquired infections to methods in continuing medical education.
"A well-educated and healthy population is essential for the growth and development of a country like Armenia, where human capital is significantly unrealized," said ADB Senior Health Specialist for Central and West Asia Ms. Rouselle Lavado. "ADB's assistance will support the government's ongoing efforts to ensure that citizens are educated, healthy, and productive.
The main focus of the Human Development Enhancement Program is children and youth, starting from the preschool age. As well as improving the accessibility and enhancing the quality of education and health services in the country, the program will also increase financing for these efforts.
ICC gives greenlight for probe into violent crimes against Rohingya
Judges of the International Criminal Court (ICC) on Thursday authorized an investigation into alleged crimes against humanity, namely deportation, which have forced between 600,000 and one million Rohingya refugees out of Myanmar, into neighboring Bangladesh since 2016.
The pre-trial judges "accepted that there exists a reasonable basis to believe widespread and/or systematic acts of violence may have been committed that could qualify as crimes against humanity of deportation across the Myanmar-Bangladesh border" the Court said in a press statement, in addition to "persecution on grounds of ethnicity and/or religion against the Rohingya population."
After a reported military-led crackdown, widespread killings, rape and village burnings, nearly three-quarters of a million Rohingya fled Myanmar's Rakhine state in August 2017 to settle in crowded refugee camps in neighboring Bangladesh.
This is the second strike against the alleged crimes this week, as the tribunal's decision follows a Monday submission by Gambia to the UN's principal judicial organ, the International Court of Justice (ICJ), accusing Myanmar of "mass murder, rape, and genocidal acts" which violate its obligations under the Genocide Convention, in addition to destruction of villages, arbitrary detention, and torture.
As a member to the Genocide prevention treaty, Gambia "refused to stay silent", and as a member of the Organisation of Islamic Cooperation (OIC), the small African nation has taken legal action to assist the persecuted majority-Muslim Rohingya, with support by other Muslim countries.
In July, the ICC's top Prosecutor, Fatou Bensouda, requested an investigation be open into the alleged crimes committed since October of 2016, concerning Myanmar and Bangladesh.
At that time, her Office's preliminary examination found "a reasonable basis" to believe that at least 700,00 Rohingya were deported from Myanmar to Bangladesh "through a range of coercive acts causing suffering and serious injury."
Under the Rome Statute that created the ICC, which highlights crimes against humanity as one of its four crucial international crimes, the top Prosecutor concluded sufficient legal conditions had been met to open an investigation.
While Myanmar is not a State party to the treaty, Bangladesh ratified the Statute in 2010, meaning authorization to investigate does not extend to all crimes potentially committed in Myanmar, but will focus on violations committed in part on Bangladeshi territory, the ICC said in July.
'Only justice and accountability' can stop the violence
Judges forming the pre-trial chamber, Judge Olga Herrera Carbuccia, Judge Robert Fremr, and Judge Geofreey Henderson received views on this request by or on behalf of hundreds of thousands of alleged victims.
According to the ICC Registry, victims insist they want an investigation by the Court, and many "believe that only justice and accountability can ensure that the perceived circle of violence and abuse comes to an end."
"Noting the scale of the alleged crimes and the number of victims allegedly involved, the Chamber considered that the situation clearly reaches the gravity threshold," the Court said.
The pre-trial Chamber in addition authorized the commencement of the investigation in relation to any crime, including future crime, so long as it is within the jurisdiction of the Court, and is allegedly committed at least in part in the Rome Statute State Party, Bangladesh, or any other territory accepting the jurisdiction.
The alleged crime must also be sufficiently linked to the present situation, and must have been committed on or after the date of the Statute's entry into force for Bangladesh or the relevant State Party.
Judges from the ICC have given the greenlight for prosecutors to commence collection of necessary evidence, which could result in the judge's issuance of summonses to appear in court or warrants of arrest. Parties to the Statute have a legal obligation to cooperate fully with the ICC, nonmembers invited to cooperate may decide to do so voluntarily.
Hyatt Launches Three Global Initiatives to Significantly Reduce Single-Use Plastics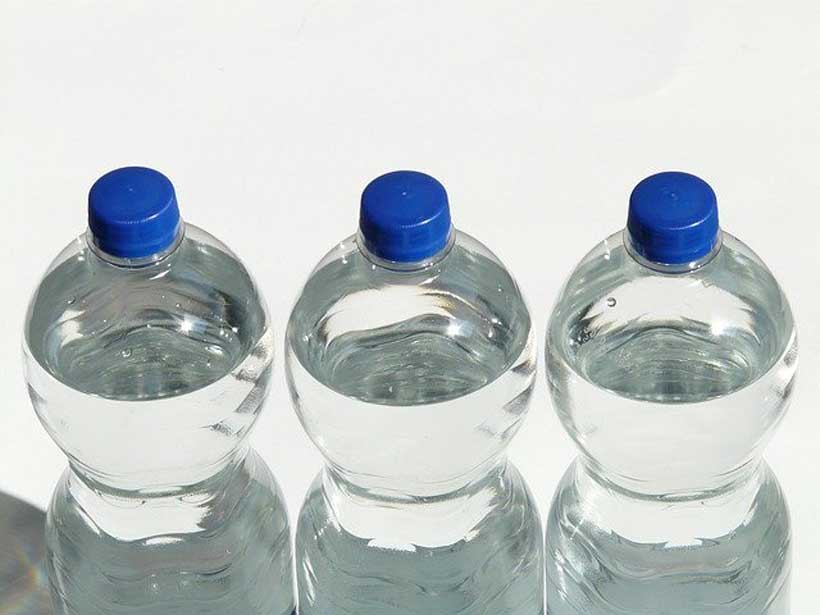 Hyatt Hotels Corporation is announcing a series of initiatives to reduce waste at Hyatt hotels globally, including introducing large-format bathroom amenities and reducing single-use water bottles by June 2021. The following initiatives will be introduced as soon as possible in properties around the world, and no later than June 2021:
Transitioning to large-format bathroom amenities to replace traditional small bottles of shower gel, shampoo, conditioner and lotion.
Increasing the number of water stations in key public spaces at hotels for guests who wish to refill reusable water bottles.
Serving water in carafes or other containers for meetings and events; bottled water will be available by request.
"At Hyatt, our purpose – we care for people so they can be their best – guides all business decisions, including our global sustainability framework, which focuses on using resources responsibly and helping address today's most pressing environmental issues," said Mark Hoplamazian, president and CEO, Hyatt. "Plastic pollution is a global issue, and we hope our efforts will motivate guests, customers and, indeed, ourselves to think more critically about our use of plastic."
These new initiatives represent a significant step in Hyatt's global sustainability program and underscore Hyatt's commitment to wellbeing. As promoted in Hyatt's landmarks of wellbeing – Feel, Fuel and Function – proper hydration is essential to living well. Offering increased access to water stations across Hyatt hotels around the world will ensure guests will have hydration choices that align with both their wellbeing and sustainability priorities while traveling.
Transitioning to large-format bathroom amenities and reducing single-use water bottles builds on Hyatt's broader commitment to reduce disposables and select environmentally preferable options whenever possible, with the exception of when single-use bottles are needed for water quality reasons.
Other recent global initiatives have included removing plastic straws and drink picks and making alternative options available only by request at Hyatt hotels, and increasing the use of compostable, recyclable, or recycled content packaging for to-go food containers.
While these global efforts ensure guests – both leisure and business – will consistently have the option to avoid single-use water bottles while staying at Hyatt hotels, many properties have already been introducing additional efforts to create best-in-class solutions. Examples include:
In-house water bottling plants that reuse glass bottles and replace single-use bottles. Hotels with this solution currently include Alila Villas Koh Russey, Alila Manggis, Alila Ubud, Alila Villas Uluwatu, Alila Bangsar, Alila Jabal Akhdar, Hyatt Regency Addis Ababa, Hyatt Regency Delhi, Andaz Costa Rica Resort at Peninsula Papagayo and Park Hyatt Maldives Hadahaa.
Reusable bottles distributed to all guests at check-in at resorts such as Hyatt Regency Maui Resort and Spa, Andaz Maui at Wailea Resort, Grand Hyatt Kauai Resort & Spa, Hyatt Ziva Cancun, Miraval Arizona and Miraval Austin.
Filtered water spouts installed in all guest rooms at Park Hyatt Istanbul – Macka Palas to provide fresh drinking water.