Iran deal signals a radical shift in U.S. approach to the Mideast
Welcome to the Caspian Daily, where you will find the 10 most important things you need to know on Caspian Sea Region. We appreciate ideas, reports, news and interesting articles. Send along to Caspian[at]moderndiplomacy.eu or on Twitter: @DGiannakopoulos
1At least since 9/11 and arguably for two decades before that, two propositions have informed U.S. policy in the Mideast. The first is that U.S. interests there are best served by the United States establishing a position of unquestioned preeminence. The second is that military might, wielded unilaterally if necessary, holds the key to maintaining that dominant position. Call it the Big Enchilada policy, with attitude. As implemented, however, that approach has yielded almost uniformly unfavorable results. Iraq and Afghanistan provide exhibits A and B, of course. But Libya, Somalia and Yemen don't look much better. Even so, some hawkish types argue that trying a little harder militarily will produce better outcomes. Their ranks include a platoon of Republican presidential candidates vowing if elected to get tough on the ayatollahs, Andrew J. Bacevich for the Los Angeles Times.
2India Opens Gateway to Central Asian Gas Riches After Iran Deal. With U.S. sanctions easing, India is racing to build a port in Iran that will get around the fact that its land access to energy-rich former Soviet republics in Central Asia has been blocked by China and its ally Pakistan."We're seeing the latest manifestation of the Great Game in Central Asia, and India is the new player," said Michael Kugelman, a South Asia expert at the Washington-based Woodrow Wilson International Center for Scholars. "It's had its eyes on Central Asia for a long time." While the world focuses on what Iran's opening means for Israel and Arab nations, the ramifications are also critical for Asia. Closer Iran-India ties would allow New Delhi's leaders to secure cheaper energy imports to bolster economic growth and reduce the influence of both China and Pakistan in the region. Natalie Obiko Pearson for Bloomberg.
3Turkmenistan's government-owned TurkmenGaz will lead a consortium of the national oil companies of the four nations that will build and operate the ambitious Turkmenistan-Afghanistan-Pakistan-India (TAPI) pipeline, the petroleum ministry said without clarifying whether foreign private companies can still participate in the $7.6 billion project.
4Kazakhstan will establish an energy efficiency fund, which will become a tool for supporting energy service companies by allocating them credits and loans on preferential terms, said Albert Rau, Kazakhstan's Deputy Investment and Development Minister."Currently, works on the establishment of an energy efficiency fund are already being conducted together with the World Bank and the United Nations Development Program," he said. "This will give additional impetus for the development of this sector in Kazakhstan. In this regard, we should follow the example of Europe, in particular Germany, which has made significant progress in the field of energy saving." According to the "100 concrete steps" plan voiced by President Nursultan Nazarbayev, one of the important directions of Kazakhstan's industrial development is the reduction of energy intensity in the gross domestic product of the country.
5A sophisticated cyber-attack on an email network at the Pentagon affected 4,000 military and civilian personnel working for the Joint Chiefs of Staff, and the network was shut down for two weeks. It was a so-called spear-phishing attack in which people are tricked into opening bogus emails which then infect the network.US officials did not say whether the attack has been linked to individuals or the Russian government but said it was "sophisticated."One official said: "It was a spear-phishing attack traced to that country (Russia)," Another told NBC News: "It was clearly the work of a state actor." No classified information was obtained but the Pentagon decided to shut the email system down.
6S-400 Triumf missile defense systems have entered service in the Russian Armed Forces on the Kamchatka Peninsula, the head of the Defense Ministry's press service for the Eastern Military District said Friday."The S-300 missile defense systems that were deployed earlier reliably defended the airspace for over a quarter of a century. The capabilities of the new technology will allow for the detection of air targets at more than 600 kilometers away and are several times better than the military efficiency of anti-air defense of foreign states," Roman Martov said. The S-400 Triumf (SA-21 Growler) is a Russia's next-generation anti-aircraft weapon system, carrying three different types of missiles capable of destroying aerial targets at short-to-extremely long range.
7A Business Incubation Center at Mingachevir Tech Park will be created before the end of this year, says executive director of the High Tech Park Seymur Agayev. Currently, the general plan of progress for selected areas and the very structure of the Mingachevir Tech Park is under development, he said."There are a number of measures concerning the activities of the Mingachevir technology park that will be adopted, and the business incubator is one of them. We are developing a comprehensive program that will at once launch the activity of the Tech Park. In addition, discussions are underway with potential investors and members," Agayev said.
8Will Vladimir Putin save Russia's ailing firms, like EkoNiva, Rosneft, Gazprom? Including the money in the sovereign wealth funds, the government has $US358 billion in foreign currency reserves and gold. So why not put some to work aiding businesses? One problem is that some banks and companies are poorly managed and deserve to go under, says Bernie Sucher, a longtime US investor in Russia who serves on the board of Moscow-based UFG Asset Management. Bailing them out only delays the day of reckoning, he says. That's what happened in the 2008 financial crisis in Russia, when "the government sprayed liquidity all over the economy", he says. "The big miss in 2008 was the failure to use the crisis to pursue deep structural reforms." Carol Matlack for Sydney Morning Herald.
9Kazakhstan government has revised the decree that made many popular resorts a special border zone requiring special passes. Foreigners will no longer have to obtain permits to visit them. It greatly widened the strip of nearborder land considered a special zone not supposed to be visited by foreigners without obtaining a prior permit from the local authorities. A lot of popular destinations, including Big Almaty Lake, Medeo high altitude skating rink, Shymbulak skiing resort, Lake Alakol, Kolsay Lakes and Charyn Canyon ended up in that zone.
10An agreement to build "Wind Parks" in the vicinities of the Iranian city of Khaf has been reached. According to the agreement, the project will be implemented by LLC "Azalternativenerji". The project will be implemented within the framework of the Memorandum of Understanding, which was held in Baku in October 2014.
Discover the new Right to education handbook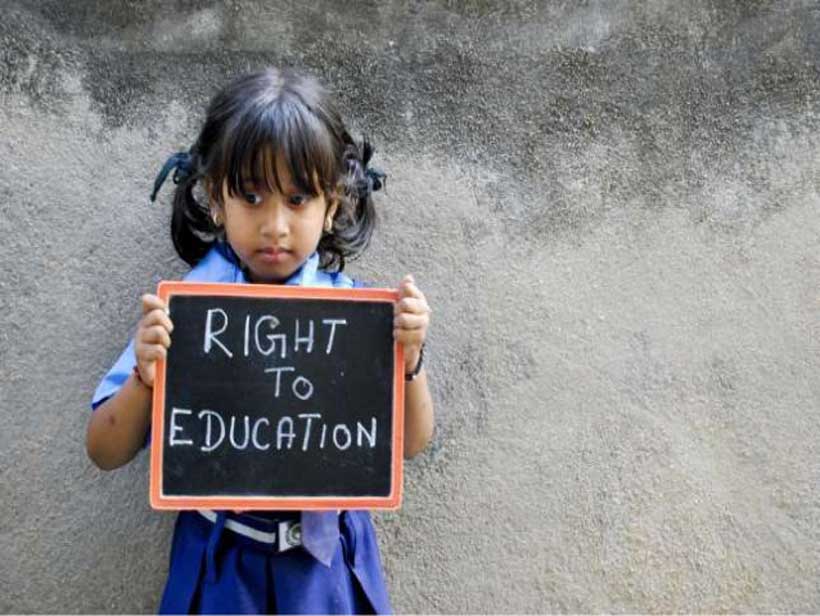 Education is a fundamental human right of every woman, man and child. However, millions are still deprived of educational opportunities every day, many as a result of social, cultural and economic factors.
UNESCO and the Right to Education Initiative (RTE) recently released the Right to education handbook, a key tool for those seeking to understand and advance that right. It is also an important reference for people working towards achieving Sustainable Development Goal 4 by offering guidance on how to leverage legal commitment to the right to education.
Why is this handbook important?
The aim of this handbook is to make sure that everyone enjoys their right to education. Its objective is not to present the right to education as an abstract, conceptual, or purely legal concept, but rather to be action-oriented. It provides practical guidance on how to implement and monitor the right to education along with recommendations to overcome persistent barriers. It seeks to do this by:
Increasing awareness and knowledge of the right to education. This includes the normative angle of the right to education, states' legal obligations, the various sources of law, what states must do to implement it, how to monitor it, and how to increase accountability.
Providing a summary of current debates and issues regarding education and what human rights law says about them, including on forced migration, education in emergencies, the privatization of education, and the challenge of reaching the most marginalized.
Providing an overview of the UN landscape and its mechanisms, including a clear understanding of the role of UNESCO and more generally the United Nations, as well as all relevant actors in education, particularly civil society.
Who should use this handbook?
The handbook was developed to assist all stakeholders who have a crucial role to play in the promotion and implementation of the right to education. This includes:
State officials, to ensure that education policies and practices are better aligned with human rights.
Civil servants, policy-makers, ministers, and the ministry of education staff, officials working in ministries and departments of justice, development, finance, and statistics, as well as National Human Rights Institutions.
Parliamentarians, their researchers and members of staff will find this handbook useful in evaluating and formulating education, human rights, and development legislation, and in implementing international human rights commitments to national law.
Judges, magistrates, clerks, and lawyers and other judicial officials can use the material to explain the legal obligations of the state and how to apply them.
Civil society including NGOs, development organizations, academics, researchers, teachers and journalists will benefit from this handbook as it includes guidance on how to incorporate the right to education in programmatic, research, and advocacy work.
Those who work for inter-governmental organizations, including at key UN agencies, will find this handbook useful in carrying out the mandate of their organizations. Private actors, multilateral and bilateral donors, and investors can use this handbook to ensure their involvement complies with human rights and that they understand and can apply their specific responsibilities.
How to use this handbook?
The handbook was designed to be accessible. Each chapter starts with the key questions addressed in the chapter and ends with a short summary consisting of key points and 'ask yourself' questions, designed to make the reader think deeper about issues raised in the chapter or to encourage people find out more about the situation in their own country.
For more than 70 years, UNESCO has been defending and advancing the right to education, which lies at the heart of its mandate. It recently ran a digital campaign on the #RightToEducation to mark the 70th anniversary of the Universal Declaration of Human Rights.
IEA launches World Energy Outlook in China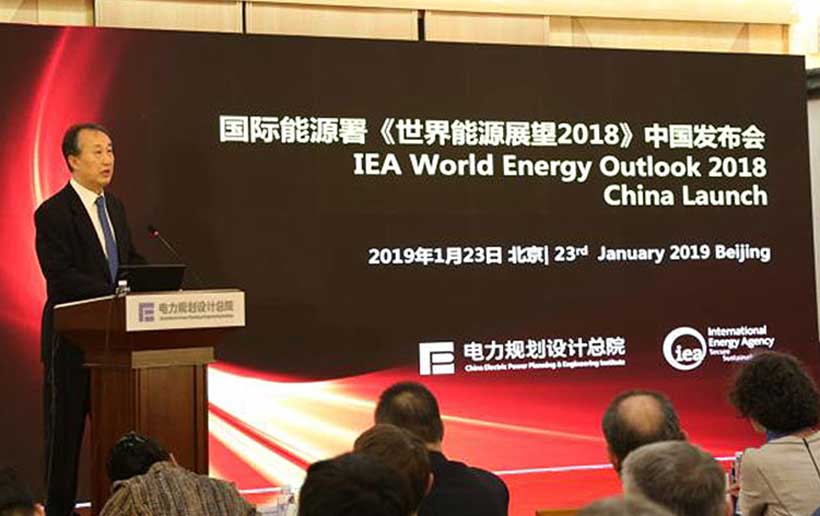 IEA Chief Modeller Laura Cozzi launched the latest World Energy Outlook in Beijing on 23 January. The China launch brought together over 120 officials and experts drawn from government, academia and the power industry to discuss the latest global energy trends, and the outlook for the electricity.
During his opening remarks, Li Ye, Executive Director General of China's National Energy Agency noted the strong IEA-China relationship that has delivered key results across a range of important areas of reform for China including: power market reform, distributed energy, renewables and gas market design.
At the IEA Ministerial meeting in 2015, China became one of the first countries to activate Association status with the Agency. Since then the IEA and China have been working closely together to achieve energy reform in China. In 2017, the IEA and China agreed a Three Year Work programme to boost energy policy analysis, promote clean energy systems, build capacity on energy regulation, and improve exchange of data on renewable energy and other resources.  The launch in Beijing was organised by the China Electricity Power Planning and Engineering Institute, which hosts IEA's China Liaison Office.
The IEA's work with China includes collaboration to draw upon best international practice in carbon emissions trading, and power market reforms that enables renewable energy to make a greater contribution to electricity supply. Work is ongoing with Chinese counterparts as the new Five Year Plan, and longer-term plans, are put in place to accelerate China's clean energy transition.  The IEA will launch its latest work on China's Power System Reform in Beijing on 25 February.
UNIDO to pilot Better Cotton Initiative in Egypt towards sustainable cotton production
The United Nations Industrial Development Organization (UNIDO), under the framework of The Egyptian Cotton Project, launched the Better Cotton Initiative (BCI) pilot in the country to support the Egyptian Cotton branding as part of a renewed drive to increase product sustainability, improve working conditions along the supply chain, and support cotton growers and relevant institutions in paving the way towards the pilot's national upscaling.
"The project's vision is to pilot the BCI standard system in Egypt to advance the cotton industry in a way that cares for the environment and the farmers growing it, through a multi-stakeholder programme jointly coordinated by UNIDO, relevant governmental entities, farmers' cooperatives, cotton and textile associations, and local and international private sector stakeholders," said The Egyptian Cotton Project's spokesperson.
The BCI will  strengthen the competitiveness of the Egyptian textile industry in the global market through an holistic approach to sustainable cotton production which covers all three pillars of sustainability: environmental, social and economic. Farmers will receive trainings and those who meet rigorous levels of sustainable production and employee welfare will be granted the BCI standard.
Funded by the Italian Agency for Development Cooperation, the Egyptian Cotton project is implemented by UNIDO in collaboration with the Ministry of Trade and Industry, the Ministry of Agriculture and Land Reclamation as well as with local and international textile private sector stakeholders. It also leverages the "Cottonforlife" CSR initiative by Filmar Group.