Iran deal signals a radical shift in U.S. approach to the Mideast
Welcome to the Caspian Daily, where you will find the 10 most important things you need to know on Caspian Sea Region. We appreciate ideas, reports, news and interesting articles. Send along to Caspian[at]moderndiplomacy.eu or on Twitter: @DGiannakopoulos
1At least since 9/11 and arguably for two decades before that, two propositions have informed U.S. policy in the Mideast. The first is that U.S. interests there are best served by the United States establishing a position of unquestioned preeminence. The second is that military might, wielded unilaterally if necessary, holds the key to maintaining that dominant position. Call it the Big Enchilada policy, with attitude. As implemented, however, that approach has yielded almost uniformly unfavorable results. Iraq and Afghanistan provide exhibits A and B, of course. But Libya, Somalia and Yemen don't look much better. Even so, some hawkish types argue that trying a little harder militarily will produce better outcomes. Their ranks include a platoon of Republican presidential candidates vowing if elected to get tough on the ayatollahs, Andrew J. Bacevich for the Los Angeles Times.
2India Opens Gateway to Central Asian Gas Riches After Iran Deal. With U.S. sanctions easing, India is racing to build a port in Iran that will get around the fact that its land access to energy-rich former Soviet republics in Central Asia has been blocked by China and its ally Pakistan."We're seeing the latest manifestation of the Great Game in Central Asia, and India is the new player," said Michael Kugelman, a South Asia expert at the Washington-based Woodrow Wilson International Center for Scholars. "It's had its eyes on Central Asia for a long time." While the world focuses on what Iran's opening means for Israel and Arab nations, the ramifications are also critical for Asia. Closer Iran-India ties would allow New Delhi's leaders to secure cheaper energy imports to bolster economic growth and reduce the influence of both China and Pakistan in the region. Natalie Obiko Pearson for Bloomberg.
3Turkmenistan's government-owned TurkmenGaz will lead a consortium of the national oil companies of the four nations that will build and operate the ambitious Turkmenistan-Afghanistan-Pakistan-India (TAPI) pipeline, the petroleum ministry said without clarifying whether foreign private companies can still participate in the $7.6 billion project.
4Kazakhstan will establish an energy efficiency fund, which will become a tool for supporting energy service companies by allocating them credits and loans on preferential terms, said Albert Rau, Kazakhstan's Deputy Investment and Development Minister."Currently, works on the establishment of an energy efficiency fund are already being conducted together with the World Bank and the United Nations Development Program," he said. "This will give additional impetus for the development of this sector in Kazakhstan. In this regard, we should follow the example of Europe, in particular Germany, which has made significant progress in the field of energy saving." According to the "100 concrete steps" plan voiced by President Nursultan Nazarbayev, one of the important directions of Kazakhstan's industrial development is the reduction of energy intensity in the gross domestic product of the country.
5A sophisticated cyber-attack on an email network at the Pentagon affected 4,000 military and civilian personnel working for the Joint Chiefs of Staff, and the network was shut down for two weeks. It was a so-called spear-phishing attack in which people are tricked into opening bogus emails which then infect the network.US officials did not say whether the attack has been linked to individuals or the Russian government but said it was "sophisticated."One official said: "It was a spear-phishing attack traced to that country (Russia)," Another told NBC News: "It was clearly the work of a state actor." No classified information was obtained but the Pentagon decided to shut the email system down.
6S-400 Triumf missile defense systems have entered service in the Russian Armed Forces on the Kamchatka Peninsula, the head of the Defense Ministry's press service for the Eastern Military District said Friday."The S-300 missile defense systems that were deployed earlier reliably defended the airspace for over a quarter of a century. The capabilities of the new technology will allow for the detection of air targets at more than 600 kilometers away and are several times better than the military efficiency of anti-air defense of foreign states," Roman Martov said. The S-400 Triumf (SA-21 Growler) is a Russia's next-generation anti-aircraft weapon system, carrying three different types of missiles capable of destroying aerial targets at short-to-extremely long range.
7A Business Incubation Center at Mingachevir Tech Park will be created before the end of this year, says executive director of the High Tech Park Seymur Agayev. Currently, the general plan of progress for selected areas and the very structure of the Mingachevir Tech Park is under development, he said."There are a number of measures concerning the activities of the Mingachevir technology park that will be adopted, and the business incubator is one of them. We are developing a comprehensive program that will at once launch the activity of the Tech Park. In addition, discussions are underway with potential investors and members," Agayev said.
8Will Vladimir Putin save Russia's ailing firms, like EkoNiva, Rosneft, Gazprom? Including the money in the sovereign wealth funds, the government has $US358 billion in foreign currency reserves and gold. So why not put some to work aiding businesses? One problem is that some banks and companies are poorly managed and deserve to go under, says Bernie Sucher, a longtime US investor in Russia who serves on the board of Moscow-based UFG Asset Management. Bailing them out only delays the day of reckoning, he says. That's what happened in the 2008 financial crisis in Russia, when "the government sprayed liquidity all over the economy", he says. "The big miss in 2008 was the failure to use the crisis to pursue deep structural reforms." Carol Matlack for Sydney Morning Herald.
9Kazakhstan government has revised the decree that made many popular resorts a special border zone requiring special passes. Foreigners will no longer have to obtain permits to visit them. It greatly widened the strip of nearborder land considered a special zone not supposed to be visited by foreigners without obtaining a prior permit from the local authorities. A lot of popular destinations, including Big Almaty Lake, Medeo high altitude skating rink, Shymbulak skiing resort, Lake Alakol, Kolsay Lakes and Charyn Canyon ended up in that zone.
10An agreement to build "Wind Parks" in the vicinities of the Iranian city of Khaf has been reached. According to the agreement, the project will be implemented by LLC "Azalternativenerji". The project will be implemented within the framework of the Memorandum of Understanding, which was held in Baku in October 2014.
Fight against human trafficking must be strengthened in Ethiopia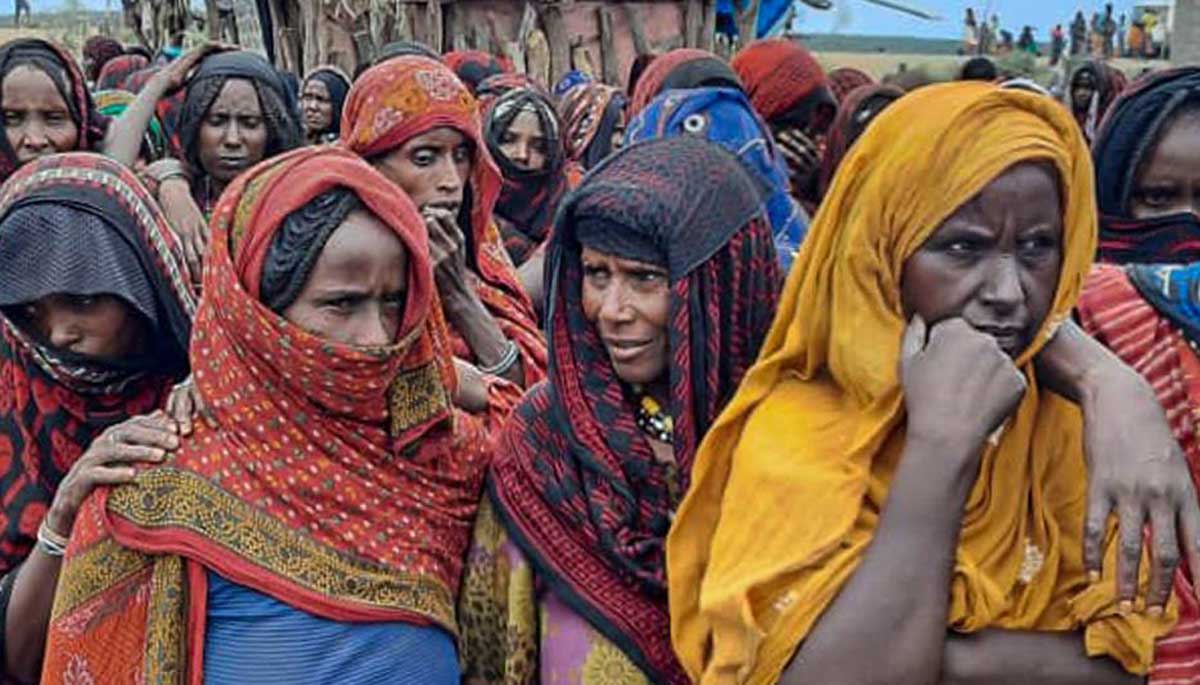 Throughout Ethiopia's Tigray, Afar and Amhar regions, women and girls are becoming increasingly vulnerable to abduction and sex trafficking as they flee ongoing armed conflict, a group of UN-appointed independent human rights experts warned on Monday.
The protracted conflict in the three northern regions have heightened risks of trafficking for sexual exploitation as a form of sexual violence in conflict, the experts said in a statement.
"We are alarmed by reports of refugee and internally displaced women and girls in the Tigray, Afar, and Amhara regions being abducted while attempting to move to safer places," they said.
Tweet URL
"We are concerned at the risks of trafficking, in particular for purposes of sexual exploitation, including sexual slavery."
Women and children in crosshairs
Amidst abductions and displacement, the UN experts raised serious concerns over Eritrean refugee women and children being at particular risk of sex trafficking.
"Urgent action is needed to prevent trafficking, especially for purposes of sexual exploitation, and to ensure assistance and protection of all victims, without discrimination on grounds of race or ethnicity, nationality, disability, age or gender," they said.
Meanwhile, the hundreds of children who have been separated from their families, especially in the Tigray region, are particularly vulnerable, warned the independent experts.
"The continuing lack of humanitarian access to the region is a major concern," the experts continued, urging immediate national, bilateral and multilateral measures to prevent all forms of trafficking of children and to ensure their protection.
Identifying victims
They added that sufficient measures were not being taken to identify victims of trafficking, or support their recovery in ways that fully takes account of the extreme trauma being suffered.
"The failure to provide accountability for these serious human rights violations and grave crimes creates a climate of impunity, allows trafficking in persons to persist and perpetrators to go free," underscored the six UN experts.
They urged all relevant stakeholders to ensure that victims of trafficking can adequately access medical assistance, including sexual and reproductive healthcare services and psychological support.
The experts said they had made their concerns known to both the Governments of Ethiopia and neighbouring Eritrea.
35 years of Cultural Routes: Safeguarding European Values, Heritage, and Dialogue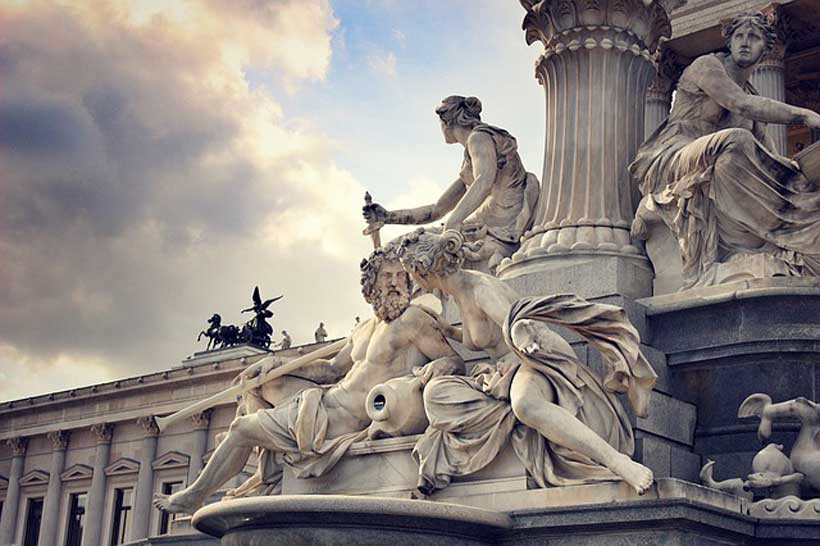 A Europe rich in history, heritage, dialogue and values: the Council of Europe Cultural Routes' programme celebrates its 35th anniversary, on the occasion of the 11th Advisory Forum in Minoa Palace Hotel, Chania, Crete (Greece) on 5-7 October, with a special event to highlight the relevance of Cultural Routes for the promotion of cultural diversity, intercultural dialogue and sustainable tourism.
The Forum is organised by the Enlarged Partial Agreement on Cultural Routes of the Council of Europe and the European Institute of Cultural Routes, in co-operation with the Hellenic Ministry of Culture and Sports, the Hellenic Ministry of Tourism, the Greek National Tourism Organization, the Region of Crete, the Municipality of Chania, the Chamber of Industry and Commerce of Chania, and the Historic Cafes Route. The 2022 edition will be the opportunity to underline the growing relevance of the Cultural Routes methodology and practices in promoting Europe's shared cultural heritage while fostering viable local development.
Deputy Secretary General Bjørn Berge will participate in the high-level dialogue, together with Minister of Culture and Sports of Greece Lina Mendoni, Minister of Tourism of Greece Vassilis Kikilias, Parliamentary Assembly (PACE) Vice-President and Chairperson of the Greek Delegation Dora Bakoyannis and Chair of the Statutory Committee of Cultural Routes Ambassador Patrick Engelberg (Luxembourg).
Over three days of workshops and interactive debates, three main general sessions will be explored:
Promoting European Values and Intercultural Dialogue;
Safeguarding Heritage in Times of Crisis;
Fostering Creative Industries, Cultural Tourism, Innovative Technologies for Sustainable Communities.
The Forum will discuss trends and challenges in relation to Cultural Routes, providing a platform for sharing experiences, reviewing progress, analysing professional practices, launching new initiatives and developing partnerships across Europe and beyond. Participants range from managers among the 48 cultural routes to representatives of national ministries, International Organisations, academics, experts and tourism professionals.
Little progress combating systemic racism against people of African descent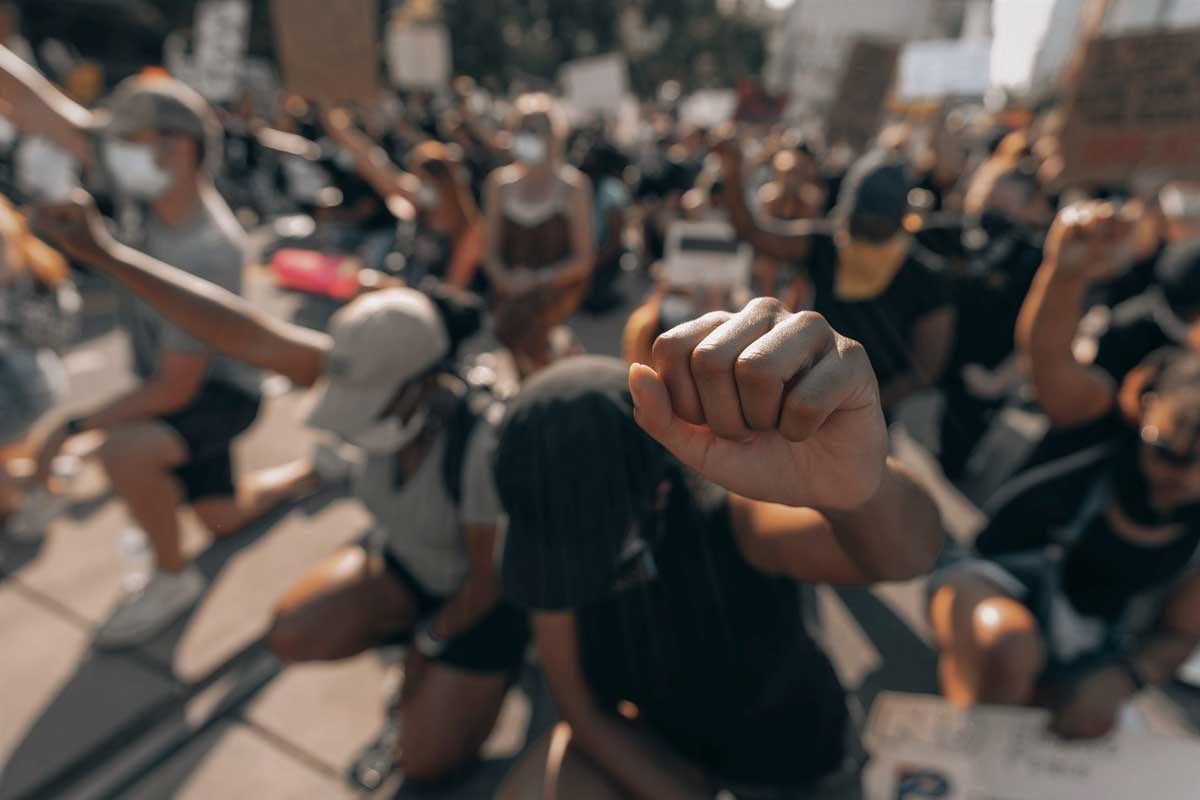 More than two years since the murder of George Floyd by a police officer in the United States sparked the global Black Lives Matter movement, there's been only "piecemeal progress" in addressing systemic racism, the UN human rights office (OHCHR) said on Friday, in a new report.While more people have been made aware of systemic racism and concrete steps have been taken in some countries, the Acting High Commissioner for Human Rights called on States to demonstrate greater political will to accelerate action.
"There have been some initiatives in different countries to address racism, but for the most part they are piecemeal. They fall short of the comprehensive evidence-based approaches needed to dismantle the entrenched structural, institutional and societal racism that has existed for centuries, and continues to inflict deep harm today," said Nada Al-Nashif, who will present the report to the UN Human Rights Council on Monday.
Triggering change
The report describes international, national and local initiatives that have been taken, towards ending the scourge of racism.
These include an Executive Order from the White House on advancing effective, accountable policing and criminal justice practices in federal law enforcement agencies; an Anti-Racism Data Act in British Columbia, Canada; measures to evaluate ethnic profiling by police in Sweden; and census data collection to self-identify people of African descent in Argentina.
The European Commission has issued guidance on collecting and using data based on racial or ethnic origin; formal apologies issued, memorialization, revisiting public spaces, and research, to assess links to enslavement and colonialism in several countries.
'Barometer for success'
The report notes that poor outcomes continue for people of African descent in many countries, notably in accessing health and adequate food, education, social protection, and justice – while poverty, enforced disappearance and violence continues.
It highlights "continuing…allegations of discriminatory treatment, unlawful deportations, excessive use of force, and deaths of African migrants and migrants of African descent by law enforcement officials"
"The barometer for success must be positive change in the lived experiences of people of African descent," continued Ms. Al-Nashif.
"States need to listen to people of African descent, meaningfully involve them and take genuine steps to act upon their concerns."
Higher death rates
Where available, recent data still points to disproportionately high death rates faced by people of African descent, at the hands of law enforcement, in different countries.
"Families of African descent continued to report the immense challenges, barriers and protracted processes they faced in their pursuit of truth and justice for the deaths of their relatives", the report says.
It details seven cases of police-related deaths of people of African descent, namely George Floyd and Breonna Taylor (US); Adama Traoré (France); Luana Barbosa dos Reis Santos and João Pedro Matos Pinto (Brazil); Kevin Clarke (UK) and Janner [Hanner] García Palomino (Colombia).
While noting some progress towards accountability in a few of these emblematic cases, "unfortunately, not a single case has yet been brought to a full conclusion, with those families still seeking truth, justice and guarantees of non-repetition, and the prosecution and sanction of all those responsible," the report says.
Ms. Al-Nashif called on States to "redouble efforts to ensure accountability and redress wherever deaths of Africans and people of African descent have occurred in the context of law enforcement, and take measures to confront legacies that perpetuate and sustain systemic racism".