Iran deal signals a radical shift in U.S. approach to the Mideast
Welcome to the Caspian Daily, where you will find the 10 most important things you need to know on Caspian Sea Region. We appreciate ideas, reports, news and interesting articles. Send along to Caspian[at]moderndiplomacy.eu or on Twitter: @DGiannakopoulos
1At least since 9/11 and arguably for two decades before that, two propositions have informed U.S. policy in the Mideast. The first is that U.S. interests there are best served by the United States establishing a position of unquestioned preeminence. The second is that military might, wielded unilaterally if necessary, holds the key to maintaining that dominant position. Call it the Big Enchilada policy, with attitude. As implemented, however, that approach has yielded almost uniformly unfavorable results. Iraq and Afghanistan provide exhibits A and B, of course. But Libya, Somalia and Yemen don't look much better. Even so, some hawkish types argue that trying a little harder militarily will produce better outcomes. Their ranks include a platoon of Republican presidential candidates vowing if elected to get tough on the ayatollahs, Andrew J. Bacevich for the Los Angeles Times.
2India Opens Gateway to Central Asian Gas Riches After Iran Deal. With U.S. sanctions easing, India is racing to build a port in Iran that will get around the fact that its land access to energy-rich former Soviet republics in Central Asia has been blocked by China and its ally Pakistan."We're seeing the latest manifestation of the Great Game in Central Asia, and India is the new player," said Michael Kugelman, a South Asia expert at the Washington-based Woodrow Wilson International Center for Scholars. "It's had its eyes on Central Asia for a long time." While the world focuses on what Iran's opening means for Israel and Arab nations, the ramifications are also critical for Asia. Closer Iran-India ties would allow New Delhi's leaders to secure cheaper energy imports to bolster economic growth and reduce the influence of both China and Pakistan in the region. Natalie Obiko Pearson for Bloomberg.
3Turkmenistan's government-owned TurkmenGaz will lead a consortium of the national oil companies of the four nations that will build and operate the ambitious Turkmenistan-Afghanistan-Pakistan-India (TAPI) pipeline, the petroleum ministry said without clarifying whether foreign private companies can still participate in the $7.6 billion project.
4Kazakhstan will establish an energy efficiency fund, which will become a tool for supporting energy service companies by allocating them credits and loans on preferential terms, said Albert Rau, Kazakhstan's Deputy Investment and Development Minister."Currently, works on the establishment of an energy efficiency fund are already being conducted together with the World Bank and the United Nations Development Program," he said. "This will give additional impetus for the development of this sector in Kazakhstan. In this regard, we should follow the example of Europe, in particular Germany, which has made significant progress in the field of energy saving." According to the "100 concrete steps" plan voiced by President Nursultan Nazarbayev, one of the important directions of Kazakhstan's industrial development is the reduction of energy intensity in the gross domestic product of the country.
5A sophisticated cyber-attack on an email network at the Pentagon affected 4,000 military and civilian personnel working for the Joint Chiefs of Staff, and the network was shut down for two weeks. It was a so-called spear-phishing attack in which people are tricked into opening bogus emails which then infect the network.US officials did not say whether the attack has been linked to individuals or the Russian government but said it was "sophisticated."One official said: "It was a spear-phishing attack traced to that country (Russia)," Another told NBC News: "It was clearly the work of a state actor." No classified information was obtained but the Pentagon decided to shut the email system down.
6S-400 Triumf missile defense systems have entered service in the Russian Armed Forces on the Kamchatka Peninsula, the head of the Defense Ministry's press service for the Eastern Military District said Friday."The S-300 missile defense systems that were deployed earlier reliably defended the airspace for over a quarter of a century. The capabilities of the new technology will allow for the detection of air targets at more than 600 kilometers away and are several times better than the military efficiency of anti-air defense of foreign states," Roman Martov said. The S-400 Triumf (SA-21 Growler) is a Russia's next-generation anti-aircraft weapon system, carrying three different types of missiles capable of destroying aerial targets at short-to-extremely long range.
7A Business Incubation Center at Mingachevir Tech Park will be created before the end of this year, says executive director of the High Tech Park Seymur Agayev. Currently, the general plan of progress for selected areas and the very structure of the Mingachevir Tech Park is under development, he said."There are a number of measures concerning the activities of the Mingachevir technology park that will be adopted, and the business incubator is one of them. We are developing a comprehensive program that will at once launch the activity of the Tech Park. In addition, discussions are underway with potential investors and members," Agayev said.
8Will Vladimir Putin save Russia's ailing firms, like EkoNiva, Rosneft, Gazprom? Including the money in the sovereign wealth funds, the government has $US358 billion in foreign currency reserves and gold. So why not put some to work aiding businesses? One problem is that some banks and companies are poorly managed and deserve to go under, says Bernie Sucher, a longtime US investor in Russia who serves on the board of Moscow-based UFG Asset Management. Bailing them out only delays the day of reckoning, he says. That's what happened in the 2008 financial crisis in Russia, when "the government sprayed liquidity all over the economy", he says. "The big miss in 2008 was the failure to use the crisis to pursue deep structural reforms." Carol Matlack for Sydney Morning Herald.
9Kazakhstan government has revised the decree that made many popular resorts a special border zone requiring special passes. Foreigners will no longer have to obtain permits to visit them. It greatly widened the strip of nearborder land considered a special zone not supposed to be visited by foreigners without obtaining a prior permit from the local authorities. A lot of popular destinations, including Big Almaty Lake, Medeo high altitude skating rink, Shymbulak skiing resort, Lake Alakol, Kolsay Lakes and Charyn Canyon ended up in that zone.
10An agreement to build "Wind Parks" in the vicinities of the Iranian city of Khaf has been reached. According to the agreement, the project will be implemented by LLC "Azalternativenerji". The project will be implemented within the framework of the Memorandum of Understanding, which was held in Baku in October 2014.
New Solar Project to Restore Electricity to Over One Million Yemenis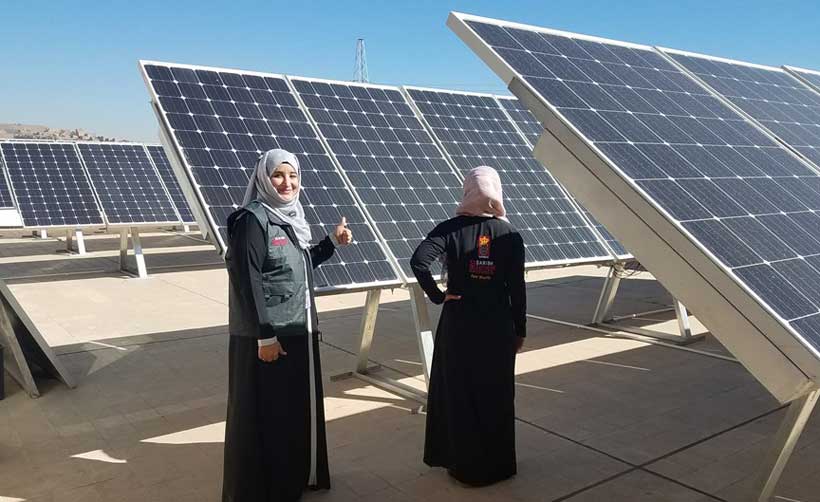 The World Bank announced today a new project to finance off-grid solar systems in Yemen to power vital basic services, and improve access to electricity for vulnerable Yemenis in rural and outlying urban areas.
Funded by a US$50 million grant from IDA, the World Bank's fund for the world's poorest countries, the new project will rely on the commercial solar market, which has grown despite the conflict, providing further support to the local economy and creating jobs.
Solar power has proved to be the most immediate solution for severe energy shortages in Yemen. A booming solar industry has developed driven by the private sector, but the costs have put the technology beyond the reach of public facilities and the most vulnerable populations.
The Yemen Emergency Electricity Access Project will work with the current solar supply chain and the existing network of microfinance institutions, to finance and deliver off-grid solar systems to rural and peri-urban areas. The aim is to restore or improve access to electricity to 1.4 million people, around half of them women. The project will also fund solar power for critical infrastructure, such hospitals, schools, water corporations, and rural electricity providers.
"The lack of electricity in Yemen has had a devastating impact on Yemenis and the provision of services," said Dr. Asad Alam, World Bank Group Country Director for Yemen, Egypt, and Djibouti. "While responding to immediate need, the project will contribute to building a more inclusive and sustainable solar market in Yemen through targeted financing to the private sector which will expand its reach to the poor and vulnerable."
The project will be implemented in partnership with the United Nations Office for Project Services (UNOPS) and in collaboration with the local private sector, including Micro Finance Institutions, solar equipment suppliers and technicians. Working with the Yemeni private sector will help create hundreds of jobs.
"Investing in solar will make Yemen's electricity more resilient, reduce the dependence on fuels for critical service facilities, and create jobs in the private sector," said Joern Torsten Huenteler, World Bank Energy Specialist and Task Team Leader of the project, "What Yemenis need today more than ever is a quick and innovative energy solutions to help ease the crisis."
With this new financing, IDA emergency grants to Yemen issued since July 2016 have totaled US$1.183 billion.
These projects have been prepared – and are being implemented – in partnership with Yemeni institutions and UN organizations such as the United Nations Development Program, the United Nations Children's Fund, the World Health Organization, the United Nations Food and Agriculture Organization, and the United Nations Office for Project Services.
Japan works with UNIDO to boost employment in Lebanon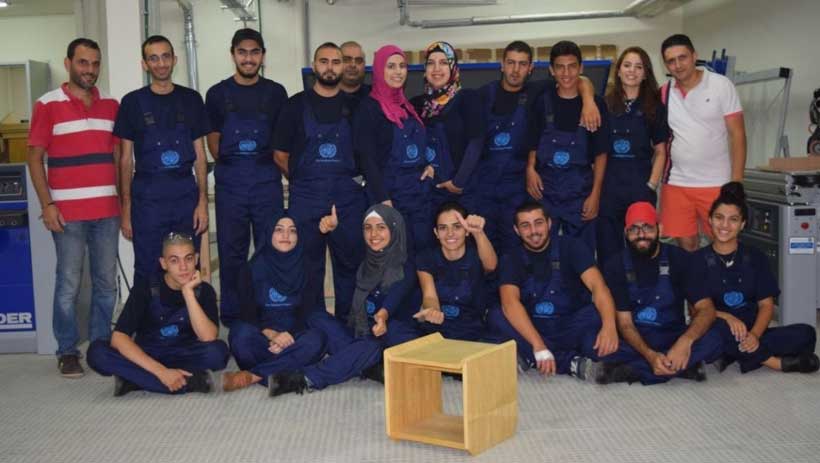 The Government of Japan has announced that it will fund a project to create jobs in the carpentry and construction sectors in northern Lebanon. This is one of eight new projects implemented by the United Nations Industrial Development Organization (UNIDO) in Ethiopia, Iraq, Jordan, Lebanon, Liberia, Nigeria, Somalia and the Syrian Arab Republic, with Japanese funding totaling US$5.2m.
The project will build upon previous interventions to create economic opportunities, particularly among host and refugee communities, in the northern areas of the country. The technical assistance will focus on the design of new training modules for construction skills training and the delivery of marketable vocational skills training to vulnerable individuals.
Matahiro Yamaguchi, Ambassador of Japan to Lebanon, stated, "Japan is very keen on creating employment opportunities in productive sectors such as carpentry and construction, in order to promote economic development in the country." He expressed hope that the project assists both Lebanese residents and Syrian refugees in gaining access to job markets and entrepreneurship by equipping them with essential technical skills and practical knowledge.
Speaking at the kick-off event held on 28 March at UNIDO headquarters in Vienna, during which the eight projects and the funding from the Government of Japan were announced, UNIDO Director General, LI Yong, highlighted that the projects aim to strengthen the humanitarian-development nexus and promote inclusive and sustainable industrial development by taking a human security approach.
Ambassador Mitsuru Kitano, the Permanent Representative of Japan to the International Organizations in Vienna, stated that the projects will "help individuals to live under healthy conditions, consolidate their livelihoods and, with all of this, gain optimism for their future."
Lebanon continues to be by far the largest host of Syrian refugees in proportion to population. The country is currently hosting more than one million refugees, resulting in a 25% increase in the population. In particular, interventions aimed at creating jobs and economic opportunities are considered urgent by the government and the United Nations.
This project will target individuals in areas that have been significantly impacted by the humanitarian crisis in Lebanon in order to upgrade their skills and knowledge to be better prepared to handle any external shocks to the labour market, as well as to enhance their employability. Given the backdrop of high youth unemployment (30%), falling oil prices and a slow in economic growth, this training couldn't come at a better time for participants in the north of Lebanon.
Economy and Human Welfare to Grow Under IRENA's 2050 Energy Transformation Roadmap
Increasing the speed of global renewable energy adoption by at least a factor of six – critical to meeting energy-related emission reduction needs of the Paris Climate Agreement – can limit global temperature rise to two degrees, according to the latest edition of the International Renewable Energy Agency's (IRENA) long-term renewable energy outlook. At the same time, the report finds that by 2050, the global economy would grow by one per cent and global welfare, including benefits not captured by GDP, such as health benefits from reduced air pollution and reduced climate impacts, among others, would improve by 15 per cent, compared to the current trajectory.
Global Energy Transformation: A Roadmap to 2050, launched today at the Berlin Energy Transition Dialogue, also finds that increasing cumulative energy system investment by 30 per cent to 2050 in favour of renewable energy and energy efficiency, can create over 11 million additional energy-sector jobs, completely offsetting job losses in the fossil fuel industry. Immediate action will also reduce the scale and value of stranded energy-related assets in the future. The roadmap currently anticipates up to USD 11 trillion of stranded energy assets by 2050 – a value that could double if action is further delayed.
"Renewable energy and energy efficiency together form the cornerstone of the world's solution to energy-related CO2 emissions, and can provide over 90 per cent of the energy-related CO2 emission reductions required to keep global temperature rise to two degrees Celsius," said IRENA Director General Adnan Z. Amin. "If we are to decarbonise global energy fast enough to avoid the most sever impacts of climate change, renewables must account for at least two-thirds of total energy by 2050.
"Transformation will not only support climate objectives, it will support positive social and economic outcomes all over the world, lifting millions out of energy poverty, increasing energy independence and stimulating sustainable job growth," continued Mr. Amin. "An opportunity exists to ramp up investment in low-carbon technologies, and shift the global development paradigm from one of scarcity, inequality and competition to one of shared prosperity – in our lifetimes. That is an opportunity we must rally behind by adopting strong policies, mobilizing capital and driving innovation across the energy system."
Current government plans fall short of emission reduction needs. At today's trajectory, the world would exhaust its energy-related "carbon budget" (CO2) for 2oC in under 20 years, despite continued strong growth in renewable capacity additions. By the end of 2017, global renewable generation capacity increased by 167 GW and reached 2,179 GW worldwide – yearly growth of 8.3 per cent.
However, without an increase in deployment, fossil fuels such as oil, natural gas and coal would continue to dominate the global energy mix by 2050. The roadmap analysis outlines an energy system in which renewables account for up two-thirds of total final energy consumption, and 85 per cent of power generation by 2050 – up from 18 per cent and 25 per cent respectively today.
To achieve this, at least a six-fold acceleration of renewable energy is needed, both through increased electrification of transport and heat, and more direct use of renewables. Electrification, and renewable power are key drivers outlined in the report, with solar and wind capacity leading the energy transformation.
Visit the IRENA website to download Global Energy Transformation: A Roadmap to 2050