Danger of undefined territories in the South and East China Sea
The number of disputes has risen over the decades in the region known for dynamic economy, competition, rich waters, possible big oil and gas reserves, important international roads, global trade flows, distrust, inability to define territory boundaries and lack of share of information between countries. Various actions, including harassing vessels, blockading islets and shoals and destroying equipment have increased diplomatic tensions.
Many unresolved territorial disputes till this day exists. From the map below we can see that almost all countries in this part of Asia have some unresolved maritime or other long lasting territorial dispute waiting for salvation.
Conflicts in the South and East China's sea
Source: Thomas Wright's "Outlaw of the Sea" in Foreign Affairs.
Resources are important drivers of competition in this area. The sea is deep and no official records of oil and natural gas, so far only assumptions exist for the area has not been entirely researched yet but it has great potential. In the rising importance of energy and its price, desire to control this area is also rising. Estimates of reserves differ and reach up to 213 billion barrels of oil and 900 trillion cubic feet of natural gas, which is in oil reserves 10 times the proven US reserves and with natural gas equal to Qatar reserves. Another reason and source of conflict are also fishery resources. All coastal countries have developed fishing industry and with fishing in the disputes waters different incidents such as harassment, confiscation of catches and equipment and also imprisonment of fisherman happen. Many of these areas are being patrolled by coastal guard and local maritime agencies. Another reason for rising tensions has been pointed out and that is China's rise and evolving regional dynamic. With growing capabilities, globalization and rising economic capabilities is China more and more dependent on other countries to trade and that's why open access and water corridors to China represents great importance. China's growing military budget also poses some concerns to other countries in the region. Also growing nationalism has been seen in Asia.
To understand the basis of the conflicts one needs to look way back into the history, international laws, agreements and conventions and last but not least every country's interpretation for every single conflict alone.
China Sea Territory Disputes
Source: Money Morning staff research.
Spartly islands and Paracel islands are lying in the South China Sea, where the People's Republic of China makes extensive claims so called "nine-dash line" (claims almost 90% of areas of the South China Sea) seen also on the map above. Brunei, Malaysia, Philippines, Vietnam and Taiwan have claims over some part of mentioned territories. China and Vietnam claim they have historic rights. Philippines on the other hand, invoke its geographical proximity. Malaysia and Brunei (does not claim any of the disputed islands) claims of territory have a background in the United Nations Convention on the Law of the Sea and their economic exclusive zones. Bigger disputes exist in the South as they do in the East, where have we seen also more escalations and tensions in recent times.
In the East China Sea, China, Japan, and Taiwan each claim a Japan-administered island that Japan calls the Senkakus, China the Diaoyu Islands, and Taiwan the Diaoyutai Islands. The BBC has reported of the importance of the islands in its rich fishery grounds, potential oil and gas reserves, strategic positions and rising competition between the United States and primacy for military primacy in Asia-Pacific region. The dispute over inhabited land began escalating after the United Nations Law of Sea codified access to maritime resources based on control of nearby land features.
The Scarborough Shoal is claimed by China and Taiwan. China defines territory as it's one based on the line that no other country recognizes. The Philippines filed the case at the Permanent Court of Arbitration in 2013 but China has refused to take part in the process. Even successful pursue at the United Nation tribunal will not make China obliging by the ruling. This could also have a negative impact in a case of Philippines failure because it will be less likely that other countries in the region that have similar disputes will turn to international institution to resolve their disagreements. Another two disputed in the region are among others The Macclesfield Bank which is claimed by China, Taiwan, Vietnam and the Philippines and Pratas islands that are claimed by China and Taiwan.
Council of the Foreign Relations has suggested some preemptive potential measures should be made: resource sharing, military – to- military communication, bilateral management of the disputes, dispute resolution mechanisms with third party get involved, International court of justice and international arbitration. Peace and stability should be guaranteed also by ASEAN, which plays an important role in this region. The question lingers is Asia pacific diplomacy going to be able to settle the disputes in Asia-Pacific region?
Chinese Game: U.S. Losing Asia and Africa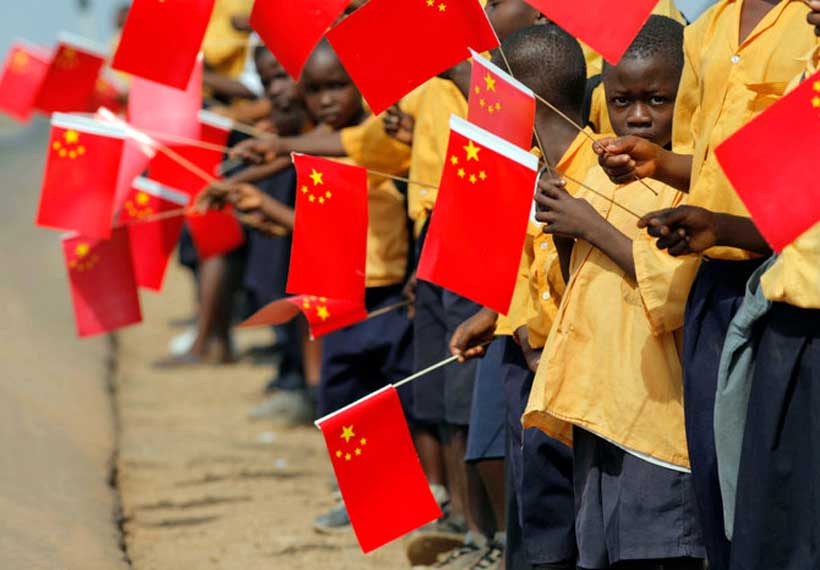 As the US sanction pressure on Russia intensifies, the US economic and political competition with their most important economic partner, China, is noticeably getting more fierce. Simultaneously, Washington has been exchanging direct and indirect economic strikes with Turkey and the EU. (In the case of the European Union, an exchange of blows occurs in connection with Washington's threat to punish European companies that are set to ignore the US ban on cooperation with Iran.)
Two Lines of Confrontation
The aggravation of the US-Chinese rivalry proceeds along two lines: first, the rates in the "tariff war" between the two countries are rising; second, the struggle between Washington and Beijing for lucrative markets in Asia and Africa is intensifying. Both these processes are interrelated, but in the current circumstances the main focus of the second line  is the fight for markets.
In the first place, I would like to talk briefly about the "tariff war" between the US and China as an important element in relations between the two countries, without which it is impossible to understand all the subtleties of competition between these two countries in Asia and Africa. As is known, the "tariff war" worsened after the US president first introduced a 25-percent duty on the import of 818 products from China, the total value of which was estimated at 34 billion dollars a year. Then came the even more threatening statement of the US Trade Representative Robert Lighthizer: "On July 18, the President instructed me to compile the list of Chinese goods worth 200 billion dollars for imposing additional duties of 10 percent … The President ordered me to consider an increase in the proposed level from 10 to 25 percent ". After China responded with a 25-percent duty on 34 billion dollars' worth of American goods, Trump did not rule out the possibility of raising duties on all Chinese imports in the US. The total value of Chinese commodities in the US is currently estimated at about $ 500 billion.
Simultaneously, the United States has loudly announced its intention to compete with China in influencing countries that participate in the Chinese transport project "One Belt, One Road", which is designed to revive the Great Silk Road, which ran throughout the whole of Eurasia in the Middle Ages. As he set off for  the Regional Cooperation Forum in Singapore in July this year, US Secretary of State Mike Pompeo announced his intention to counteract China's so-called "silk" influence. According to Pompeo's plans, the appropriate measures should cost the US budget a trifling $ 113 million against China's hundreds of billions which is exactly the amount Beijing is planning to allocate for the implementation of "One Belt, One Road" project.
Influence at Low Cost
If the United States intends to squeeze China out of Asia at such miniscule costs, they obviously underestimate the rival. At least two factors work for Beijing: first of all, China is one of the region's oldest "aborigines"; besides, Washington, waging a "tariff" war against Beijing, can thus deprive itself of a part of the Chinese oil market, making China even more attractive for oil traders from Iran and Russia – the key players in the project "One Belt, One Road".
The American Oil Price news site has described the impact of the US-China "tariff war" on the Asian oil players as follows: "China has threatened to impose a 25- percent import tariff on crude oil and oil products from the United States. If this threat comes into effect, crude oil from the US can become non-competitive in terms of value. Such a tariff from China will not only reduce the income of oil exporters from the US, forcing them to look for new markets … it can become a source of additional revenues for the OPEC countries. And the OPEC countries are the suppliers that the US has pushed into the background in recent years", says Oil Price researcher Irina Slav. oilprice.com
Considering that for the American oil industry China is the largest export market after Canada, it becomes clear that this matter is fraught with so huge losses, billions in fact, that Secretary of State Mike Pompeo with his 113 million dollars sounds ridiculous.
Psychological Error
Judging by Pompeo's statements, Americans are committing a psychological mistake in Asia. This is the mistake that led to China pushing the US to the sidelines in many countries of Africa. The matter is that the US is trying to replace genuine assistance by self-praise, flaunting any of its measures as valuable and corruption-free, alleging that whatever it does is a good example to follow. "The world knows that with American companies you get what you see. Honest contracts, honest conditions, there is no need for behind-the-scenes machinations. Decency in business is the pillar of our economic vision in the Indo-Pacific Region", the Secretary of State told CNN.
Meanwhile, South-East Asian nations know only too well about the US policy in this region. Alas, it is simply impossible to describe this policy as ever humanistic, open and devoid of corruption – it would mean contradicting the historical truth. The brutal war in Vietnam in the 1960s and 1970s, the support of the dictatorial and corrupt regime of Ferdinand Marcos in the Philippines (1965-1986), the "secret wars" of the CIA in Laos and Cambodia during military operations in Vietnam – the memory of all these is still fresh in the region. All the countries affected (Vietnam, the Philippines, Laos, Cambodia) are members of ASEAN. In such circumstances, the self-praising speeches by American officials at ASEAN forums trigger a skeptical attitude, to say the least. And although many ASEAN countries may feel wary of China and are unlikely to have cloudless relations with Beijing in the near future, the US' psychologically wrong tactics have already antagonized many of these states pushing them toward Russia and China. This is proved by the recent attempts by Filipino President Rodrigo Duterte to diversify the traditionally pro-American policy of his country, enlisting the support of Russia and even China, a long-term rival. Duterte's historic visit to China in 2016 showed who had actually won the fight for the "heart and mind" of the Philippine leader – a struggle in which the United States initially had very strong positions. aljazeera.com
The anti-Duterte media campaign, which was launched in the US and the EU soon afterwards, has no direct consequences so far. American accusations against Duterte in connection with an excessively fierce fight against the drug mafia sounded hypocritical amid the "war on drugs" which was imposed by the United States on Mexico and Colombia in the 2000s and in which at least 45,000 people were killed.
Lost In Asia – Will Lose In Africa
As far as Africa is concerned, in recent years China has outplayed not only the Americans, but the seemingly familiar with the local specifics former colonial masters of this region – the French and the British.
After the first Forum on China-Africa Cooperation (FOCAC) in 2000, the Chinese side found the right approach to its African partners – without instruction, without interference in internal affairs, with investment proposals supported by the banking sector of the Middle Kingdom. The first ministerial meeting of FOCAC attracted representatives of 44 countries from 53 states of the African continent. Fairly soon, China made these forums pan-African by removing Taiwan. Until the middle of the 2000s Taiwan had its diplomatic missions in several African countries (including Chad and Senegal), which excluded the possibility of communication between these countries and the PRC.
Orientation – Bandung
The African-Chinese "union of values" began with the Bandung Conference of 1955, during which 29 countries of Asia and Africa proclaimed the principles of non-interference, respect for each other's sovereignty and comprehensive economic cooperation. The figures of the Indian Jewaharlal Nehru, the Egyptian Gamal-Abdel Nasser and the Chinese Zhou Enlai, which live in the memory of many in connection with their participation in the Bandung Conference, have 'sanctified' a new approach to China's cooperation with Africa. All three became heroes in their countries, and the Chinese leadership, headed by the then Secretary-General Hu Jintao, was not mistaken in the choice of a model: in the coming years China will most likely gain an economic foothold in Angola, South Africa and the Congo-Brazzaville state. According to the long-term president of this country Denis Sassou Nguesso, "Africans for the first time do not expect foul play from people with a different skin color who build their roads and power lines." (Source: the book by French journalists Serge Michel, Michel Beuret "Cinafrica, Pechino qalla conquista del continente nero" – "Beijing in the process of conquering the black continent." Milano, 2009, p. 23)
At present, Africa's trade with China amounts to 220 billion dollars, with the US – 37 billion. Foreign direct investment from China to African countries is estimated at $ 50 billion, although many experts claim that the real figure is higher: too much infrastructure, new plants and modern services have appeared in Africa for such "modest" Chinese money. (Source: book by French journalists Serge Michel, Michel Beuret "Cinafrica, Pechino qalla conquista del continente nero" – "Beijing in the process of conquering the black continent." Milano, 2009, p. 22).
It should be noted that Africa did its best to repay all their benefactors with loyalty: together with China, leaders of the African Union reacted negatively to the armed, violent overthrow of the leader of the African Union – Libyan Muammar Gaddafi. China knows that it can count on the majority of African votes in the UN. But the main thing is gratitude, which in the case of Africa-China relations is absolutely sincere.
First published in our partner International Affairs
The Uyghur militant threat: China cracks down and mulls policy changes
China, responding to United Nations criticism, academic and media reports, and an embarrassing court case in Kazakhstan, has come closer to admitting that it has brutally cracked down on the strategic north-western province of Xinjiang in what it asserts is a bid to prevent the kind of mayhem that has wracked countries like Syria and Libya.
The Chinese Communist Party's Global Times charged in its Chinese and English editions that the criticism and reports were aimed at stirring trouble and destroying hard-earned stability in Xinjiang, China's gateway to Central Asia and home to its Turkic Uyghur and ethnic minority Central Asian Muslim communities.
The crackdown, involving introduction of the world's most intrusive surveillance state and the indefinite internment of large numbers of Muslims in re-education camps, is designed to quell potential Uyghur nationalist and religious sentiment and prevent blowback from militants moving to Central Asia's borders with China after the Islamic State and other jihadist groups lost most of their territorial base in Iraq and Syria.
Concern that national and religious sentiment and/or militancy could challenge China's grip on Xinjiang, home to 15  percent of its proven oil reserves, 22  per cent of its gas reserves, and 115 of the 147 raw materials found in the People's Republic as well as part of its nuclear arsenal, has prompted Beijing to consider a more interventionist policy in the Middle East and Central and South Asia in contradiction to its principle of non-interference in the affairs of others.
The Global Times asserted that the security situation in Xinjiang had been "turned around and terror threats spreading from there to other provinces of China are also being eliminated. Peaceful and stable life has been witnessed again in all of Xinjiang… Xinjiang has been salvaged from the verge of massive turmoil. It has avoided the fate of becoming 'China's Syria' or 'China's Libya,'" the paper said.
Five Chinese mining engineers were wounded last week in a suicide attack in the troubled Pakistan province of Balochistan, a key node in the US$ 50 billion plus China Pakistan Economic Corridor (CPEC) intended to link the strategic port of Gwadar with Xinjiang and fuel economic development in the Chinese region. The attack was claimed by the Balochistan Liberation Army (BLA) rather than Uyghurs.
The Global Times admitted that the Chinese effort to ensure security had "come at a price that is being shouldered by people of all ethnicities in Xinjiang."
China has not acknowledged the existence of re-education camps but the U.N. Committee on the Elimination of Racial Discrimination said last week that it had credible reports that one million Uyghurs, were being held in what resembled a "massive internment camp that is shrouded in secrecy."
The UN assertion of the existence of the camps is corroborated by academic research and media reports based on interviews with former camp inmates and relatives of prisoners, testimony to a US Congressional committee, and recent testimony in a Kazakh court by a former employee in one of the camps.
Writing in The Wall Street Journal, US Republican Senator Marco Rubio, the chair of the congressional committee, called for the sanctioning of Xinjiang Communist Party Secretary and Politburo member Chen Quanguo and "all government officials and business entities assisting the mass detentions and surveillance". He also demanded that Chinese security agencies be added "to a restricted end-user list to ensure that American companies don't aid Chinese human-rights abuses."
Stymying the international criticism and demands for action before they gain further momentum is imperative if China wants to ensure that the Muslim world continues to remain silent about what amounts to a Chinese effort, partly through indoctrination in its re-education camps, to encourage the emergence of what it would call an Islam with Chinese characteristics. China is pushing other faiths to adopt a similar approach.
Concern that Uighur militants exiting Syria and Iraq will again target Xinjiang is likely one reason why Chinese officials suggested that despite their adherence to the principle of non-interference in the affairs of others China might join the Syrian army in taking on militants in the northern Syrian province of Idlib.
Syrian forces have bombarded Idlib, a dumping ground for militants evacuated from other parts of the country captured by the Syrian military and the country's last major rebel stronghold, in advance of an expected offensive.
Speaking to Syrian pro-government daily Al-Watan, China's ambassador to Syria, Qi Qianjin, said that China was 'following the situation in Syria, in particular after the victory in southern (Syria), and its military is willing to participate in some way alongside the Syrian army that is fighting the terrorists in Idlib and in any other part of Syria."
Chinese participation in a campaign in Idlib would be China's first major engagement in foreign battle in decades.
China has similarly sought to mediate a reduction of tension between Pakistan and Afghanistan in an effort to get them to cooperate in the fight against militants and ensure that Uyghur jihadists are denied the ability to operate on China's borders. It has also sought to facilitate peace talks between the Afghan government and the Taliban.
Chinese officials told a recent gathering in Beijing of the Afghan-Pakistan-China Trilateral Counter-Terrorism dialogue that militant cross-border mobility represented a major threat that needed to be countered by an integrated regional approach.
Potentially, there's a significant economic upside to facilitating regional cooperation in South Asia and military intervention in Syria. Post-conflict, both countries offer enormous reconstruction opportunities.
Said Middle East scholar Randa Slim discussing possible Chinese involvement in the clearing of Idlib: "You have to think about this in terms of the larger negotiations over Chinese assistance to reconstruction. Syria doesn't have the money, Russia doesn't have the money. China has a stake in the fighting." It also has the money.
Sino-American Strategic Rivalry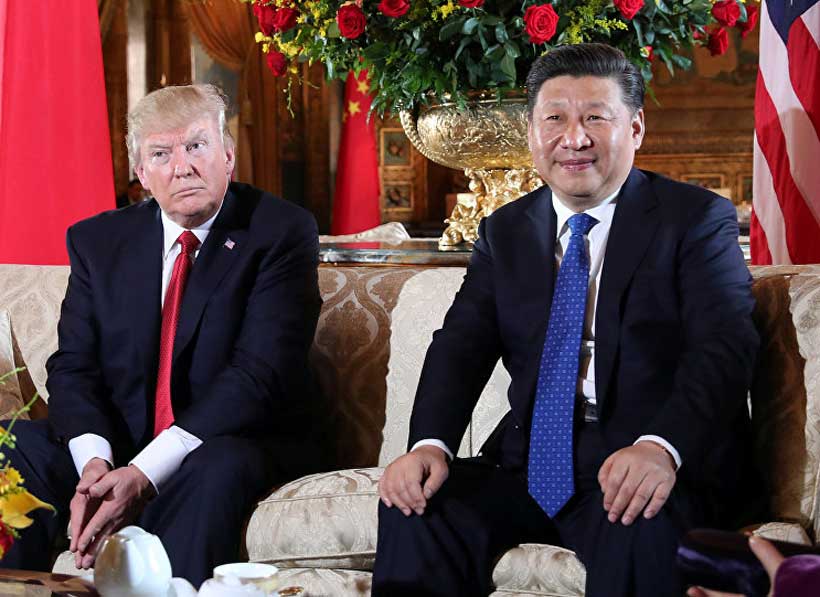 From a strategy point of view, Clausewitz and Sun Tzu are similar in least in one respect: Sun Tzu's idea of moving swiftly to overcome resistance is similar to the one endorsed by Clausewitz and practiced by Napoleon.
The modern day example can be traced to the 2003 "shock and awe" campaign by the U.S. in Iraq and the Iraqi reliance on a strategy similar to Russian defense against Napoleon's attack in his Russian Campaign of 1812. Napoleon's invasion of Russia was the beginning of the end of his ambition. He won many battles but lost the war.
And America is suffering from the same fate as the struggle for a new Iraqi political identity is not going to go the American way. The same can be said about Afghanistan.
This is precisely why discussions on war must be assessed from a geopolitical point of view as Clausewitz has noted that "war is an extension of politics". And the reverse is also true, one may add.
A quick tour of modern history reveals the true winners and losers of wars, by comparing a country's power before and after a war. The United Kingdom and Germany were both losers of the two World Wars. And the difference of losses between them is a matter of degree.
But the U.K. suffered greater and irreversible losses than Germany.  The British ceded its number one geopolitical leadership position in the world to the United States. But Germany has been able to regain its position as Europe's great economic and political power, while the prospects of the U.K. taking back the world leadership position from the U.S. are next to none.
America has been a geopolitical winner overall since the two World Wars. But its power has been in relative decline. It has failed to advance its power after the wars in Afghanistan, Iraq, Libya, and most recently Syria. It has failed so far to advance the momentum created by the Arab Spring as it has since become the Arab Winter, or to make much headway in Latin America, in Ukraine, and in Africa.
America's key failures in the past decade are failures in being able to offer tangible economic benefits to target countries while expanding its military involvements. The country can win military battles because of its overwhelming fire power but has not been successful in its after-war "nation building" efforts.
Despite China's numerous shortcomings, many developing countries quietly wish they could become a mini-China economically. They want to live better with more consumption but they probably want to do it by being able to build up their country's infrastructure and an industrial base.
America's recent announcement that it will invest $113 million in technology, energy and infrastructure initiatives in the Indo-Pacific as part of a new strategy to deepen ties with the region has received jaw-dropping reception – sarcastically speaking.
As an example, a survey of North American light rail projects shows that costs of most LRT systems range from $15 million to over $100 million per mile. So how far $113 million or even $1.13 billion can go even if one is to factor in some discounts if projects are implemented in lower cost Indo-Pacific countries? Remember, $113 million is for countries as in plural!
This pales in comparison to China's Belt and Road initiative (BRI) that ranges between $1 trillion and $8 trillion. BRI is not without its problems and critics. Concerns have been raised about increases in some participating countries' level of national debt as a result of massive infrastructure building. But because of the scale of the initiative, even if it could only succeed at the lowest end of the range, would offer some real and substantial benefits to countries that can benefit from it.
While freedom and democracy are ideals that have universal support in the abstract – the key words here are "in the abstract" – successful nation-building efforts are realized in the nitty-gritty of people's everyday economic well-being. This is particularly true among developing countries.
Cheap Chinese smart phones have enabled Africans to get market information to transact with one another more beneficially, to acquire news and information, to lower transaction costs through mobile payments. Inexpensive Chinese motor bikes have become life-saving vehicles for rural populations carrying goods to markets as well as the sick to clinics or hospitals many miles away that they previously could not do.
While the U.S. is no doubt keen on promoting democracy, it is the Chinese that provide affordable smart phones to the masses that allow the spread of information.
While some of the best and the brightest, the elites, the upper middle class in developing countries may desire to have an opportunity to earn an Ivey League degree, to emigrate to the U.S. for better opportunities, to acquire an American passport as an insurance policy, it's the Chinese that are doing the grunt work of building and training local personnel to conduct trains, to train electrical power linemen to install and repair of overhead or underground power lines as well as to maintain and repair of other electrical and hydro-electrical subsystems and components.
Regardless of how one's view of China's strategic intents in its international involvements, the strategies between the U.S. and China cannot be more different. China builds and America destroys.
But many countries especially in the Indo-Pacific region are taking advantage of the rivalry between these two powers to extract the best deals for themselves and you can't blame them. Economically they want to cooperate with China but militarily they want to get a free ride from the U.S. and the U.S. does not mind that as long as it falls within America's China Containment strategy.
And time will tell which strategy will work better – economic cooperation or military encirclement?