Could a Ukraine-style crisis happen in Kazakhstan?
Welcome to the Caspian Daily, where you will find the 10 most important things you need to know on Caspian Sea Region. We appreciate ideas, reports, news and interesting articles. Send along to Caspian[at]moderndiplomacy.eu or on Twitter: @DGiannakopoulos
1In a region described as the "pivot of history', where great power rivalry has often been a cause of conflict and tension, governments are sensitive to anything that might upset the existing balance of relations. This is already having an effect in fostering new alignments and complicating plans for Eurasian integration under Russian leadership. David Clark for New Statesman.
2Turkmen President Gurbanguly Berdymukhammedov has pledged to move forward in constructing a railroad line from Turkmenistan to China. Berdymukhammedov, on his first official visit to Kyrgyzstan on August 5, said after talks with Kyrgyz counterpart Almazbek Atambaev that the two discussed energy and security issues that hold "great importance for the whole world.""The construction of a gas pipeline from Turkmenistan to China via Uzbekistan, Tajikistan, and Kyrgyzstan will be implemented in the very near future," Berdymukhammedov said, without elaborating. Atambaev said Berdymukhammedov's two-day visit to Bishkek was "the new phase of the development of ties between the two nations."
3Russia and France cancel $1.3 billion warship deal. The two countries have terminated a contract worth 1.2 billion euros ($1.3 billion) for France to supply two Mistral-class amphibious assault ships to Russia. The deal was signed in 2011 but France faced pressure to withdraw from the arrangement after Russia annexed Crimea from Ukraine. The French government suspended delivery of the ships last year. Russian President Vladimir Putin and French President Francois Hollande said in a joint statement that the parties had reached a "mutually acceptable agreement." Russia will be reimbursed for money already paid under the contract, and France will retain ownership of the helicopter carriers. Russian media reported that more than one billion euros had already been deposited in a Russian bank account by France.
4Kazakhstan: United Nations Security Council 2017-2018. Kazakhstan is scooping up high-profile chairmanships in regional organizations for two primary reasons: to advance Kazakhstan's image as a peacemaker and mediator; and to fulfill President Nazarbayev's vision for Kazakhstan of being the "Eurasian Bridge," linking Asia to Europe. With a track record of high participation in international organizations, Kazakhstan can benefit from and build lasting trade and political and economic relationships. Obtaining the UNSC seat reinforces Nazarbayev's multi-vector foreign policy and adds diversity to the Asia bloc of countries of the 15 member UNSC. Samantha Brletich for Modern Diplomacy.
5Tourism sector observes growth in Azerbaijan. The tourism sector of Azerbaijan has marked a minimum of 20 percent growth, said Tural Aleskerov, an independent expert in the field of tourism. The first European Games held in June in Baku is the reason for this increase, he believes. To attract more tourists into the country, Azerbaijan facilitated visa procedures for foreign citizens wishing to watch the Games.Over 2 million tourists came to Azerbaijan last year, which amounted to about one billion manats (over $950,000 million) in revenue from tourism. In the near future, the country is expected to increase its tourist flow up to 5 million a year. Nigar Orujova for Azernews.
6What opportunities will Azerbaijan get as result of lifting of sanctions against Iran? Azerbaijan has several advantages over the West. First of all, the geographical location plays a major role here. The proximity to Iran simplifies trade relations. Currently, the trade turnover between the countries is not high. As of 2014, it amounted to only $186.6 million (0.6 percent of the total trade turnover of Azerbaijan). However, after the lifting of sanctions, one can be confident in the growth of trade between the countries.Second, Europe and Iran have a certain lack of confidence. Being a neighbor of Iran, Azerbaijan has much in common with this country. Therefore, one can assume that Azerbaijan will have an advantage over the European companies.Of course, most likely, the oil and gas sector will remain the basis of economic cooperation between the two countries. But, nevertheless, there are other areas where Azerbaijan and Iran could cooperate, for example, Iran's mining sector. Azad Hasanli for Trend.
7The Irony of Revolution: JCPOA as Youth Coercion Tool in Iran. When one considers that Iran has expended a great deal of resources over previous decades on building up its nuclear program, there has to be a serious reason for it to give up its nuclear aspirations now. Iran has spent billions of dollars on building infrastructure: nuclear reactors, centrifuges, and facilities; attaining nuclear materials; and thousands of man-hours expended on uranium enrichment. So why after all that material, time, and man-power investment does Iran reverse course and agree to curb its nuclear aspirations? Dr. Matthew Crosston for Modern Diplomacy.
8Pakistan and Turkmenistan are set to engage in talks in a bid to take a giant leap forward in executing the US-backed transnational pipeline project that will connect four countries in Central and South Asia. Gas companies of Turkmenistan, Afghanistan, Pakistan and India have already established a company that will build, own and operate the natural gas pipeline, which will be 1,800km long, starting from Turkmenistan and reaching India after passing through Afghanistan and Pakistan. The four state-run gas companies will have an equal share in the pipeline operator. According to officials, the shareholding agreement was reached before selecting the consortium leader.
9The International Monetary Fund has improved its forecast for GDP growth in Kazakhstan in 2016. The organization reported that Kazakhstan's GDP growth will be 3.25 percent in 2016 while the country's economy will increase by 2 percent."Real GDP growth is projected to decelerate to 2 percent in 2015. Weaker demand from Russia and China, lower oil prices, confidence effects, and continuing delays in the Kashagan oil field are the main factors behind the projected slowdown. Next year, growth is projected to pick up to 3.25 percent, driven by gradual recovery in oil prices and external demand," the IMF said on August 5.
10Resolving territorial disputes in the Far East – Kuril Islands. A dispute over Kuril Islands is the reason why Russia and Japan still after more than 70 years have not signed a peace treaty to end the World War II. Could compromise about so long stagnating conflict which was so far discussed by Gorbachev, Yeltsin and also by Putin, be found this year during Russian planned visit in Japan? Teja Palko for Modern Diplomacy.
World Bank Group Releases Little Data Book on Gender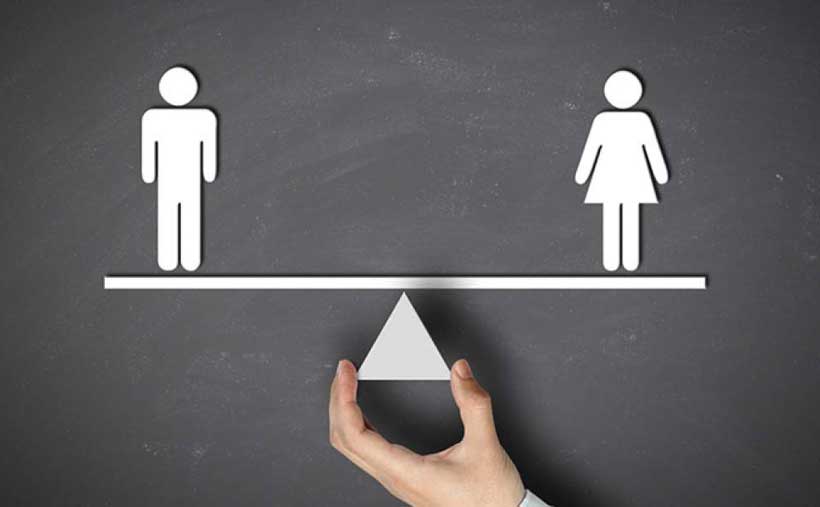 The World Bank Group today released the Little Data Book on Gender 2019 to provide an easily accessible entry point to statistics tracking gaps between men and women, boys and girls for 217 economies around the world with comparable data for 2000 and 2017.
In addition to demographic and economic information, the Little Data Book on Gender indicators include the proportion of women and men who use the internet, sex-disaggregated smoking prevalence, and the percentage of female graduates from science, technology, engineering and mathematics programs in tertiary education.
The book includes two indicators from the Women, Business and the Law database: the length of paid maternity leave and whether women are legally able to work in the same industries as men.
"Progress in eliminating poverty and ensuring shared prosperity can be enhanced and accelerated when we have good data," said Caren Grown, World Bank Group Senior Director for Gender. "The Little Data Book on Gender offers policymakers and development practitioners easy access to data on males and females in the domains in which we work – health, education, and economic life. As sex-disaggregated data becomes increasingly available, there is no excuse to not use it in our policy dialogue and to inform choices about interventions."
This edition of the Little Data Book on Gender also features online tables that will be updated quarterly.
"Regular online updates will make it easier than ever to see how women and men are faring across a range of global indicators, and to track progress over time," said Haishan Fu, Director, Development Data Group. "This supplements the fuller, curated data and analysis tools provided by the World Bank Group, including through the Gender Data Portal."
The Little Data Book on Gender shows remarkable broad progress toward gender equality in education enrollment and health, while gender inequality remains stubbornly persistent in access to economic opportunities. On virtually every global measure, the Little Data Book on Gender reveals that women are more likely than men to be engaged in low productivity activities, and to work more in vulnerable employment.
The Little Data Book on Gender can be accessed online through the World Bank's Gender Data Portal, and can be used by researchers, journalists, policy makers, and anyone interested in gaps between men and women.
UNIDO and Italy further strengthen cooperation with focus on Africa and innovative partnerships
The Director General of the United Nations Industrial Development Organization (UNIDO), LI Yong, spoke at the opening ceremony of the 'International Cooperation Expo: job creation and innovation for sustainable development' (EXCO 2019), which was organized under the patronage of the Italian Ministry of Foreign Affairs and International Cooperation, the Italian Agency for Development Cooperation, the European Commission and IFAD.
"I welcome the organization of the EXCO, as it is very clear that the ambitious goals of the 2030 Agenda cannot be achieved by one country or by one institution alone," said Li. "Our experience shows that a multilateral approach, and particularly working in partnerships, is key to addressing these challenges."
The UNIDO Director General then opened the UNIDO International Award Ceremony, 'Innovative ideas and technology on agribusiness', as well as the 'EXCO 2019 Hackathon: solutions for sustainable development', with both also taking place in the Fiera di Roma. Organized by the UNIDO Investment and Technology Promotion Office (ITPO) in Italy jointly with the Future Food Institute, the Award Ceremony invited submissions of the best technologies and the most innovative and sustainable worldwide solutions in the agriculture and agro-industry sectors.
"The role of UNIDO and in particular the interventions by our ITPO network to transfer new technologies and sustainable production models including investments are fundamental to overcome barriers and help countries achieve the goals of the 2030 Agenda," said the UNIDO Director General. "Indeed, this award aims to support developing countries with innovative models to increase production in a sustainable manner and to build a resilient agribusiness environment."
Li also met with Deputy Minister of Foreign Affairs and International Cooperation, Emanuela Claudia Del Re, to discuss scaling-up interventions in the agribusiness sector, including with long-standing private sector partners such as Illy Caffé, also how to benefit from the important expertise and interest of the Italian private sector. During their meeting, the Director General and the Deputy Minister also discussed opportunities to diversify the ongoing cooperation to new sectors of mutual interest, such as energy and the environment.
"The significant and vital relationships between UNIDO and the Italian Government for implementing development initiatives in the partner countries of the Italian Development Cooperation have been reviewed," said Del Re. "From the Italian side, interest has been shown toward the new approach set by UNIDO in defining integrated projects with the private sector, such as the new initiative 'UNIDO partnership model for de- risking investments in the Ethiopian coffee sector'."
The UNIDO Director General also met Executive Vice President of ENI, Alberto Piatti, together with Director General of the Italian Ministry of Foreign Affairs and International Cooperation, Giorgio Marrapodi, to explore cooperation opportunities, notably in the field of applied research on energy as well as agro-value chains.
Small Business in Kosovo to Gain Improved Access to Finance with World Bank Support
The World Bank's Board of Executive Directors has approved the Kosovo Financial Sector Strengthening Project, to improve access to finance for Micro, Small and Medium Enterprises (MSMEs), including startups, young entrepreneurs and women-owned businesses, by strengthening the financial and technical capacity of the Kosovo Credit Guarantee Fund (KCGF). The financial support for the project is €22.3 million ($25 million equivalent).
"The World Bank is pleased to support Kosovo authorities' efforts to increase access to finance and ultimately enhance private sector job creation," said Marco Mantovanelli, World Bank Country Manager for Kosovo.
The project will provide funds through the Ministry of Finance to KCGF to issue credit guarantees to support access to finance to MSMEs. As these types of businesses dominate the real economy and the labor market, improving their access to finance will support job creation and economic growth. With a focus on the underserved and productive segments of the economy, the project has the potential to directly impact poverty reduction, especially among youth and women. Currently, some creditworthy MSMEs do not have access to finance due to high collateral requirements, lack of credit history, or lack of financial reporting. The project will focus on these firms along with improving financial terms for firms who already have access to finance. It also aims to crowd in private sector funds to financing MSMEs by providing support to the partial guarantee scheme.
The project will support KCGF to develop special products targeted to women-owned businesses, startups and young entrepreneurs and develop monitoring and evaluation framework to track financial and economic impact of beneficiaries of KCGF.
This initiative is financed with a credit from the International Development Association (IDA) of the World Bank Group. IDA credits are provided on concessional terms with zero or very low interest rates and long repayment periods. The financing for this project has a maturity of 30 years, including a 5-year grace period. The KCGF, a local, independent, sustainable, credit guarantee facility, will be responsible for the implementation of the project. KCGF enjoys full operational and administrative autonomy. It offers credit guarantees to Registered Financial Institutions on selected loans to MSMEs.