Could a Ukraine-style crisis happen in Kazakhstan?
Welcome to the Caspian Daily, where you will find the 10 most important things you need to know on Caspian Sea Region. We appreciate ideas, reports, news and interesting articles. Send along to Caspian[at]moderndiplomacy.eu or on Twitter: @DGiannakopoulos
1In a region described as the "pivot of history', where great power rivalry has often been a cause of conflict and tension, governments are sensitive to anything that might upset the existing balance of relations. This is already having an effect in fostering new alignments and complicating plans for Eurasian integration under Russian leadership. David Clark for New Statesman.
2Turkmen President Gurbanguly Berdymukhammedov has pledged to move forward in constructing a railroad line from Turkmenistan to China. Berdymukhammedov, on his first official visit to Kyrgyzstan on August 5, said after talks with Kyrgyz counterpart Almazbek Atambaev that the two discussed energy and security issues that hold "great importance for the whole world.""The construction of a gas pipeline from Turkmenistan to China via Uzbekistan, Tajikistan, and Kyrgyzstan will be implemented in the very near future," Berdymukhammedov said, without elaborating. Atambaev said Berdymukhammedov's two-day visit to Bishkek was "the new phase of the development of ties between the two nations."
3Russia and France cancel $1.3 billion warship deal. The two countries have terminated a contract worth 1.2 billion euros ($1.3 billion) for France to supply two Mistral-class amphibious assault ships to Russia. The deal was signed in 2011 but France faced pressure to withdraw from the arrangement after Russia annexed Crimea from Ukraine. The French government suspended delivery of the ships last year. Russian President Vladimir Putin and French President Francois Hollande said in a joint statement that the parties had reached a "mutually acceptable agreement." Russia will be reimbursed for money already paid under the contract, and France will retain ownership of the helicopter carriers. Russian media reported that more than one billion euros had already been deposited in a Russian bank account by France.
4Kazakhstan: United Nations Security Council 2017-2018. Kazakhstan is scooping up high-profile chairmanships in regional organizations for two primary reasons: to advance Kazakhstan's image as a peacemaker and mediator; and to fulfill President Nazarbayev's vision for Kazakhstan of being the "Eurasian Bridge," linking Asia to Europe. With a track record of high participation in international organizations, Kazakhstan can benefit from and build lasting trade and political and economic relationships. Obtaining the UNSC seat reinforces Nazarbayev's multi-vector foreign policy and adds diversity to the Asia bloc of countries of the 15 member UNSC. Samantha Brletich for Modern Diplomacy.
5Tourism sector observes growth in Azerbaijan. The tourism sector of Azerbaijan has marked a minimum of 20 percent growth, said Tural Aleskerov, an independent expert in the field of tourism. The first European Games held in June in Baku is the reason for this increase, he believes. To attract more tourists into the country, Azerbaijan facilitated visa procedures for foreign citizens wishing to watch the Games.Over 2 million tourists came to Azerbaijan last year, which amounted to about one billion manats (over $950,000 million) in revenue from tourism. In the near future, the country is expected to increase its tourist flow up to 5 million a year. Nigar Orujova for Azernews.
6What opportunities will Azerbaijan get as result of lifting of sanctions against Iran? Azerbaijan has several advantages over the West. First of all, the geographical location plays a major role here. The proximity to Iran simplifies trade relations. Currently, the trade turnover between the countries is not high. As of 2014, it amounted to only $186.6 million (0.6 percent of the total trade turnover of Azerbaijan). However, after the lifting of sanctions, one can be confident in the growth of trade between the countries.Second, Europe and Iran have a certain lack of confidence. Being a neighbor of Iran, Azerbaijan has much in common with this country. Therefore, one can assume that Azerbaijan will have an advantage over the European companies.Of course, most likely, the oil and gas sector will remain the basis of economic cooperation between the two countries. But, nevertheless, there are other areas where Azerbaijan and Iran could cooperate, for example, Iran's mining sector. Azad Hasanli for Trend.
7The Irony of Revolution: JCPOA as Youth Coercion Tool in Iran. When one considers that Iran has expended a great deal of resources over previous decades on building up its nuclear program, there has to be a serious reason for it to give up its nuclear aspirations now. Iran has spent billions of dollars on building infrastructure: nuclear reactors, centrifuges, and facilities; attaining nuclear materials; and thousands of man-hours expended on uranium enrichment. So why after all that material, time, and man-power investment does Iran reverse course and agree to curb its nuclear aspirations? Dr. Matthew Crosston for Modern Diplomacy.
8Pakistan and Turkmenistan are set to engage in talks in a bid to take a giant leap forward in executing the US-backed transnational pipeline project that will connect four countries in Central and South Asia. Gas companies of Turkmenistan, Afghanistan, Pakistan and India have already established a company that will build, own and operate the natural gas pipeline, which will be 1,800km long, starting from Turkmenistan and reaching India after passing through Afghanistan and Pakistan. The four state-run gas companies will have an equal share in the pipeline operator. According to officials, the shareholding agreement was reached before selecting the consortium leader.
9The International Monetary Fund has improved its forecast for GDP growth in Kazakhstan in 2016. The organization reported that Kazakhstan's GDP growth will be 3.25 percent in 2016 while the country's economy will increase by 2 percent."Real GDP growth is projected to decelerate to 2 percent in 2015. Weaker demand from Russia and China, lower oil prices, confidence effects, and continuing delays in the Kashagan oil field are the main factors behind the projected slowdown. Next year, growth is projected to pick up to 3.25 percent, driven by gradual recovery in oil prices and external demand," the IMF said on August 5.
10Resolving territorial disputes in the Far East – Kuril Islands. A dispute over Kuril Islands is the reason why Russia and Japan still after more than 70 years have not signed a peace treaty to end the World War II. Could compromise about so long stagnating conflict which was so far discussed by Gorbachev, Yeltsin and also by Putin, be found this year during Russian planned visit in Japan? Teja Palko for Modern Diplomacy.
The COVID-19 Shock to Kazakhstan's Economy Largest in Two Decades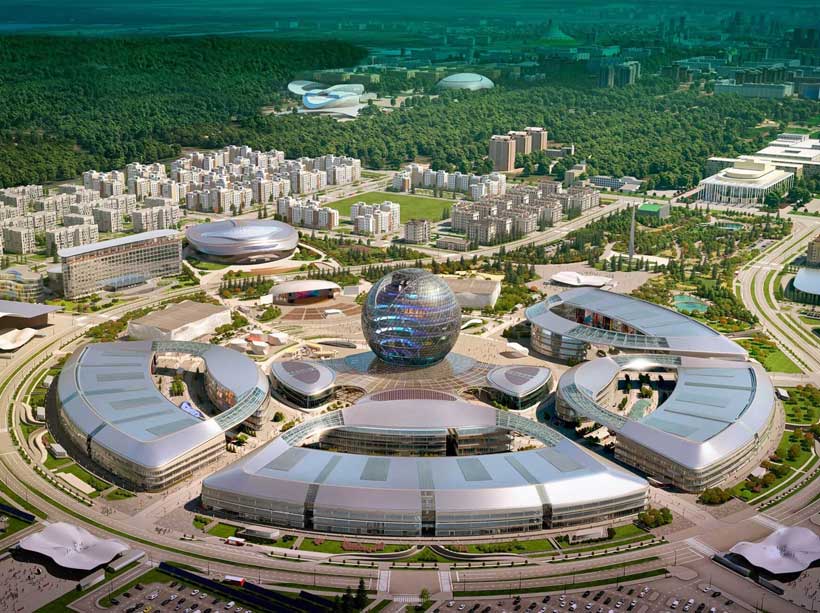 For the first time since the late 1990s Kazakhstan's economy is expected to contract by projected 3 percent in 2020 with a moderate recovery by 2.5 percent in 2021, according to the World Bank's latest Kazakhstan Economic Update (Summer 2020) – Navigating the Crisis report.
Although Kazakhstan's GDP showed mild growth at 2.3 percent in the first quarter, economic activities weakened in the following months as commodity prices dropped, trade declined, and COVID-19 preventive measures slowed economic activity. Consumer demand showed moderate growth at at 1.2 percent, reflecting growing concerns over COVID-19 and the restriction measures. Investment is expected to ease to 1.0 percent annually, supported mostly by the on-going foreign direct investments into the oil and gas industry and residential construction. Supply disruptions and currency depreciation pushed up inflation to above the upper bound of the National Bank target range.
"The authorities acted early to contain the COVID-19 pandemic, and the accumulated fiscal buffers allow the government to introduce a relief package to mitigate the impacts of COVID-19 on the economy," said Sjamsu Rahardja, Senior Country Economist, World Bank in Kazakhstan. "Weak demand and oil prices, as well as the protacted pandemic expose significant risks to the economic outlook. Authorities may want to consider using the available resources to provide relief to the poor and vulnerable, protect productive assets, and introduce reforms to sustain economic recovery."
A prolonged crisis is likely to increase poverty and can increase inequality in Kazakhstan. Preliminary estimates suggest that poverty rate may rise in 2020 from a projected 8.3 to 12.7 percent – equating to more than 800 thousand additional people living in poverty. The shock to the labor market in Kazakhstan due to both the pandemic and the mitigation measures, is expected to have severe implications for jobs, particularly in sectors that employ low-skilled workers.
The report also argues that COVID-19 has a negative impact on human capital development in Kazakhstan. Unequal access to quality education, especially during lockdown, can negatively impact human capital development for the poor. School closures could result in learning loss of more than one-third of a school year and the impact could mean a decline in the Program for International Student Assessement (PISA) points. As most students in the country currently perform around the threshold for functional literacy and assuming some will lose more than others, the estimates suggest that the percentage of students performing below functional literacy will increase by 3 percentage points (from 64 to 67 percent).
"The impact of COVID-19 on education and learning losses will have a decades-long impact on the economy by an estimated 2.9 percent, amounting to an overall economic loss of up to $1.9 billion every year", says Jean-Francois Marteau, World Bank Country Manager for Kazakhstan. "A focus on improving access to quality education, including distance learning, would be important to prevent a decline in the quality of human capital, especially among Kazakhstan's low-income population."
The report concludes that under the risk of a prolonged slump in the global oil market, Kazakhstan's pathway for a resilient recovery may focus on strengthening the effectiveness of public administration and services, including the use of e-platforms to deliver key public services, better tax administration, and a mechanism to review and redeploy fiscal resources toward better state programs. A renewed emphasis on reforms in the logistics, digital telecommunications, and financial sectors could help the overall private sector explore new opportunities.
China-Eurasia Council condemns aggression of Azerbaijan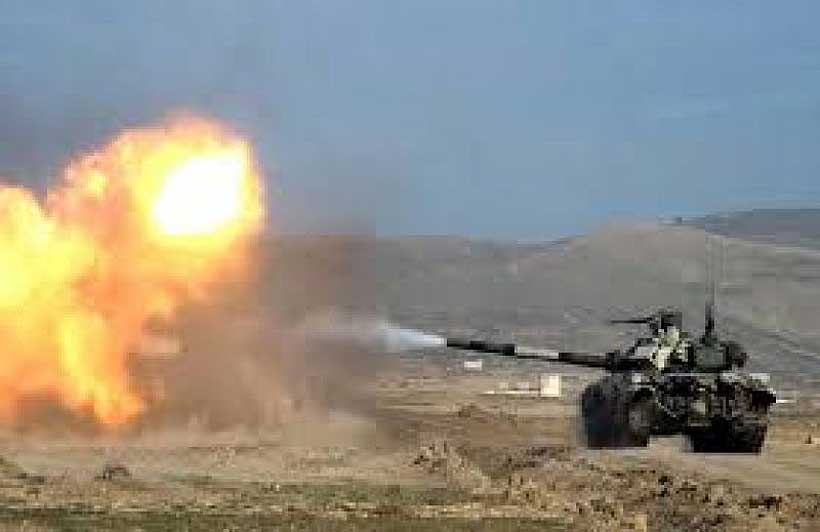 China-Eurasia Council for Political and Strategic Research strongly condemns Azerbaijani aggression which Baku started on July 12, 2020. Azerbaijani Ministry of Defense is a threat for the entire World as it is speaking about its aims to strike Metsamor Nuclear Plant, which is located in Armenia. Baku must understand that this is a crime against humanity, and it is equal to nuclear strike.The destruction of Metsamor Nuclear plant will be a disaster not only for Armenia, but also for Iran, Georgia and Azerbaijan, it will harm World's environment and stand a real problem for several generations of the World. It is worth mentioning, that this time Baku attacked the Northern borders of Armenia, which are sovereign territory of the Republic of Armenia according to International law. Azerbaijan violated the principle of territorial integrity of a sovereign state, which is one of the important pillars of International law.
China-Eurasia Council for Political and Strategic Research condemns Azerbaijan for using force against civilian population of Armenia and calls for peaceful negotiations. Baku must show solidarity and join global ceasefire initiated by the UN secretary general Antonio Guterres and must not try to escalate the situation on the border to deflect public attention from the situation concerning the outbreak of Covid-19 in Azerbaijan. We call official Baku to take care of Azerbaijani people in the hard times of Coronavirus and not send its soldiers to real death. Being multinational Council, for us It's terrible to hear about lossfrom both sides and we express our sincere condolences. Hopefully peace will come to South Caucasus, which is an important crossroad in Eurasian mainland and it can stand a very important link for Belt and Road Initiative, if all problems solved in a peaceful way.
Condemnation Of Armenian Aggression By Friends Of Azerbaijan (FoA)
Friends of Azerbaijan (FoA) strongly condemns the coward act of Armenians aggression in the Tovuz district of Azerbaijan that is a sheer violation of international borders and law. The act is an attempt of Armenia to drive global attention from the peaceful dialogue and negotiation process on Nagorno Karabakh.
In an online meeting of the delegates of the Friends of Azerbaijan (FoA), a joint declaration of condemnation has been issued by the honorable members of Friends of Azerbaijan (FoA).
According to this declaration, Armenian aggression can jeopardize the whole South Caucasus region. The incident on July 12, 2020, is being considered as a direct attack on Azerbaijan and the repercussions of this incident can result in massive catastrophe in the entire region.

The delegates of Friends of Azerbaijan (FoA) stressed the global powers to come forward and take serious action on Armenian intervention by violating the international border of Azerbaijan. The act of Armenia is an open challenge to the sovereignty of Azerbaijan.
Malik Ayub Sumbal founder of Friends of Azerbaijan (FoA) termed that Armenia is losing its legal and moral position on Nagorno Karabakh and there is mounting pressure on Armenia by the international community for the peaceful solution of Nagorno Karabakh according to the UN Resolutions. At this time to get rid of such kind of diplomatic moves, Armenia has launched another major front in Tovuz.
When the whole world is busy against the Covid19 Armenian Prime Minister has chosen a very dangerous path that can take the whole region into war and bloodshed.
Friends of Azerbijan (FoA) is firmly standing with shoulder by shoulder to the people of Azerbaijan and martyr's families at this hour.