Russia renews bid for Arctic regions
Welcome to the Caspian Daily, where you will find the 10 most important things you need to know on Caspian Sea Region. We appreciate ideas, reports, news and interesting articles. Send along to Caspian[at]moderndiplomacy.eu or on Twitter: @DGiannakopoulos
1Russia has renewed its efforts to get the United Nations to recognise 1.2 million sq km (463,000 sq miles) of the Arctic shelf that it lays claim to. It made a similar move for the resource-rich territory in 2001, but that was rejected by a UN commission because of insufficient evidence. Russia's foreign ministry said the fresh bid is backed by scientific data.But all other countries bordering the Arctic – Norway, Denmark, Canada and the US – reject Moscow's claim. All five nations have been trying to assert jurisdiction over parts of the Arctic, which is believed to hold up to a quarter of the world's undiscovered oil and gas.The competition for Arctic resources has intensified in recent years as the shrinking polar ice opens new opportunities for exploration.
2Tehran and Baku have recently intensified bilateral relations with an expectation to further deepen the all-out cooperation between the two close neighbors. As part of the measures to broaden the longstanding ties in various fields, an Azerbaijani delegation that included several representatives from oil, telecommunication, banking, and energy companies, led by Azerbaijan's Economic Development Minister Shahin Mustafayev, visited Tehran. Referring to the role that the North-South corridor can play in consolidating the bilateral ties between the two countries, Rouhani stressed that Azerbaijan can act as Iran's gateway to the Caucasus region while Tehran can ease Baku's access to the Gulf and Oman Sea.
3Over 200 fields to be developed in Turkmenistan. Besides the hydrocarbon resources of global importance, Turkmenistan has rich and diverse solid minerals and hydro-mineral reserves of commercial scale. There are more than 200 deposits of various solid minerals and hydro-mineral raw materials prepared for industrial development at the state balance of Turkmenistan. Among them are a variety of mineral salts, iodine-bromine industrial waters, celestine, sulfur, bentonite and kaolin clays, ozocerite, barite, gypsum, ornamental and facing stones, carbonate raw materials for the chemical industry, a variety of mineral raw materials for the production of building materials.
4Ukraine is Intensifying the Transnistria Conflict."The deteriorating relationship between Moscow and Kiev may be having profound regional consequences, with the Transnistrian Moldovan Republic (TMR) becoming a clear victim due to the abruptly worsening international environment. The Russian public has focused on the military aspects, although the problem is multidimensional and armed confrontation breaking out in Transnistria is unlikely" Igor Istomin [RIAC]
5Syrian Minister In Tehran For Talks On Ending Civil War. Syrian Foreign Minister Walid al-Moualem arrived in Tehran on August 4 for talks with Iranian and Russian officials aimed at ending the four-year-old war in his country. Moallem will meet Mikhail Bogdanov, President Vladimir Putin's special envoy to the Middle East, before holding talks with Iranian Foreign Minister Mohammad Javad Zarif on August 5, Iranian media reported."Fortunately, we see a change in the strategy of regional players in the Syrian crisis. If four years ago they believed war is the only solution, now they prefer to focus on diplomacy," Amir-Abdollahian was quoted as saying by the Fars News Agency.
6Obama to make his case on Iran, drawing on lessons from the Cold War. "President Obama will ask Americans on Wednesday to give his tentative nuclear agreement with Iran a chance when he delivers a history lesson on the most prominent U.S. adversary of his lifetime — the Soviet Union.In an address heavy with homage to President Kennedy's 1963 nuclear talks with Soviet Premier Nikita Khrushchev, Obama will talk about the importance of engaging with a hostile and seemingly intransigent opponent in the hopes of achieving peace.The Cold War allusion has been a common theme in public conversations with White House officials all week, and always with a sharp point: "We clearly know who won," Press Secretary Josh Earnest said Tuesday" Christi Parsons and Michael A. Memoli [Los Angeles Times]
7Kazakhstan Temir Zholy national railways company plans to transit 42,000 containers on the China-Europe-China route, and this figure is almost 40 times more than in 2011. The additional volume of container transportation from China to Europe and vise-versa in 2014 allowed for an increase of revenues from transit traffic by 13.7 percent compared to 2013, Kazakhstan's Samruk-Kazyna National Welfare Fund reported. China emerged as a major economic player in Central Asia, driving billions into promoting Chinese-Central Asian trade. According to International Monetary Fund estimates, these investments reached $50 billion last year.
8Azerbaijan will be hosting the first International Eurasian Conference on energy economics on August 31–September 3, 2016 in Baku. The event that will be organized by the International Association for Energy Economics is of crucial importance both for energy and tourism spheres. Nearly 200 state, private and academic circles will attend the event.
9Europe must wake up before Iran falls into the arms of Russia and China. "European leaders seem to have been caught somewhat off-guard as regards Iran's opening up. The Greek saga alone could explain this. The problem is that other competitors have already stolen a march and this is not the US, as it could appear as first sight by looking at the newspaper headlines. Europe's key competitors to make business with Iran are Russia and China.Although Iran's historical relationship with Russia has not always been cordial, President Vladimir Putin has become more of a partner as both countries fight against Sunni insurgent groups, such as the Islamic State. Furthermore, Russia was one of the key players pressing for a positive outcome from the nuclear negotiations and there seems to be no doubt that Iran will be grateful" writes Alicia García-Herrero for Bruegel.
10Azerbaijan may join the international GMO-analysis networking. The Genetic Resources Institute (GEI) of the National Academy of Sciences of Azerbaijan informs that GEI senior researcher and member of the Expert Council on GMOs Ayaz Mammadov participated in the 2nd international seminar of the network, held in the Italian town of Varese. Mammadov voiced a hope for Azerbaijan's accession to the network and European Commission's courses and seminars in the country for research on GMOs.
World Bank Financing to Help Kazakhstan Unleash Full Potential of its Livestock Industry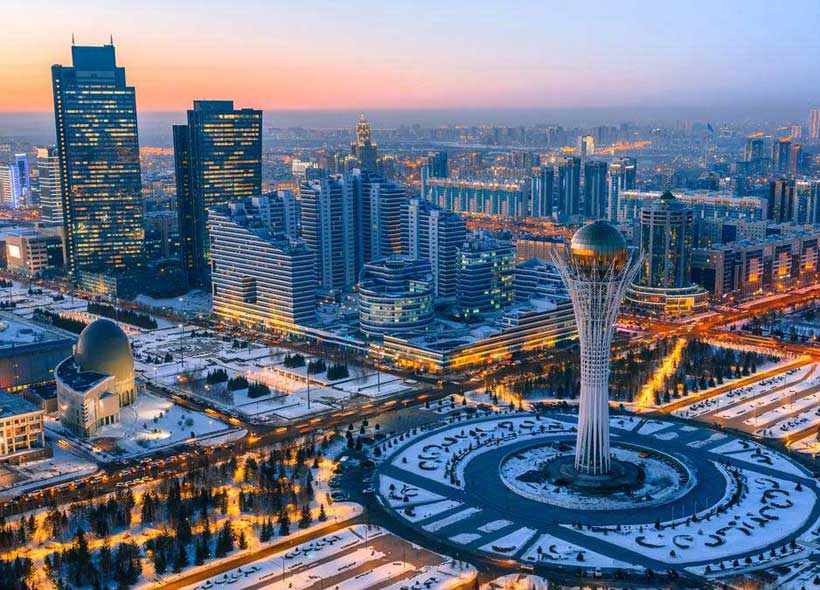 The World Bank Board of Executive Directors approved today a $500 million loan for the Sustainable Livestock Development Program to support the development of environmentally sustainable, inclusive, and competitive beef production in Kazakhstan.
The program financing will support Kazakhstan's state Agro-Industrial Complex Development program in improving veterinary services and animal recording systems, scaling-up a farmer-centric service delivery model, and improving agro-environmental policies for the sector.
Over a period of five years, the program aims to achieve a 10 percent increase in the share of public expenditure for sustainable beef production and processing, and a three-fold increase in the value of beef exports. In addition, around 20,000 small and medium farmers will be connected to export value chains.
"We are very happy to support Kazakhstan in developing its high-value export-oriented beef sector," said Jean-Francois Marteau, World Bank's Country Manager for Kazakhstan. "The country has a huge natural potential and favorable geographic position, which are conducive to export-oriented beef sector development. These can be utilized to benefit Kazakhstan's long-term economic development goals, namely, diversification of exports and improving rural livelihoods. The Program is particularly important in a COVID-19 environment which is affecting employment countrywide."
An export-oriented, high-value beef sector provides an opportunity for Kazakhstan to achieve its national development objectives, by mobilizing significant investments from domestic and foreign agribusiness firms and expansion of production by small and medium farmers.
A potentially competitive expanded resource base and geographical proximity to important consumer markets will also help attract private investment in meat processing, packaging, and logistics companies to Kazakhstan.
The program will promote green growth and sustainability policies aimed at promoting climate-smart practices for beef cattle production, reducing greenhouse gas emissions and improving the overall agri-environmental outcomes of the government's beef sector support programs.
The five-year (2021-2025) implementation of the Sustainable Livestock Development Program for Results will be financed through a $500 million IBRD loan, which will be disbursed on the basis of Program-for-Results (PforR) – a financing instrument that links the disbursement of funds directly to the achievement of specific program results.
Turkey's Rail Connectivity and Logistics will Improve with World Bank Financing
The World Bank's Board of Executive Directors today approved a loan in the amount of EUR 314.5 million ($350 million equivalent) for the Turkey Rail Logistics Improvement Project. The project aims to reduce transport costs in selected rail freight corridors and to strengthen institutional capacity at the Turkish Ministry of Transport and Infrastructure (MoTI) to deliver rail freight connectivity and manage rail-enabled logistics centers.
The project will support delivery of last-mile rail and multimodal connectivity infrastructure at well-prioritized nodes of Turkey's national railway network. These interventions will help revitalize the transport and logistics sector, and by extension, contribute to the sustainability of the cargo owners operating supply-chains in the project's target corridors in the aftermath of the COVID-19 pandemic.
"Despite having economic geography and commodity specialization characteristics that are in-principle favorable to the use of rail freight, rail accounts for only 4% of Turkey's transported tonnage, leaving a large share of freight to be moved by road. This leaves significant economic value on the table in terms of avoidable logistics costs and environmental externalities," says Auguste Kouame, World Bank Country Director for Turkey. "The project's investments will contribute towards more fully realizing rail freight's potential in Turkey."
The project will be implemented by the Ministry of Transport and Infrastructure's (MoTI), and has three components:
Component 1 includes construction of railway branch lines and multimodal connections at priority network nodes, including Filyos Port, Çukurova Region Industrial Zones, Iskenderun Bay Maritime Ports, and at additional priority sites to be selected during implementation;
Component 2 includes feasibility studies, detailed engineering designs, environmental and social documentation, and construction supervision for rail last-mile connectivity infrastructure at additional freight nodes;
Component 3 focuses on Phase 2 COVID-19 response support, institutional strengthening, capacity building, and project implementation support, including technical assistance on uniformization of rail technical standards across the national rail network, support in preparation of a strategy document for rail freight sector performance improvement, and support to Turkish State Railways through development of an operational and management model for rail-enabled logistics centers.
"Strengthened management and decision-making capacity at MoTI to promote multimodality, expand the use of rail freight, and improve the quality of rail freight services nationally will be the other benefits," remarked Murad Gürmeriç and Luis Blancas, Task Team Leaders of the Project. "The project is expected to reduce transport costs, reduce emissions of greenhouse gases (GHGs) and local pollutants, and increased share of rail in the freight transport task of the corridors targeted by the project."
The project is aligned with Turkey's Country Partnership Framework (CPF) for FY18-FY21, which focuses on the three strategic objectives of growth, inclusion, and sustainability.The project will contribute to the growth focus area which has the objective of enhancing the competitiveness of selected industries. The project is also aligned with the WBG approach to supporting client countries in mitigating the impact of COVID-19 on their economies, firms and workers.
The impact assessment envisioned in Component 3 of this project will help mitigate the impacts of COVID-19 by supporting MoTI in diagnosing the medium- and long-term impacts of COVID-19 on multi-modal logistics of both the demand and supply sides, and helping design public, public-private, and/or private interventions – including interventions aimed at tackling behavioral and occupational aspects of risk prevention.
Second phase of the Nurek Hydropower Rehabilitation Project in Tajikistan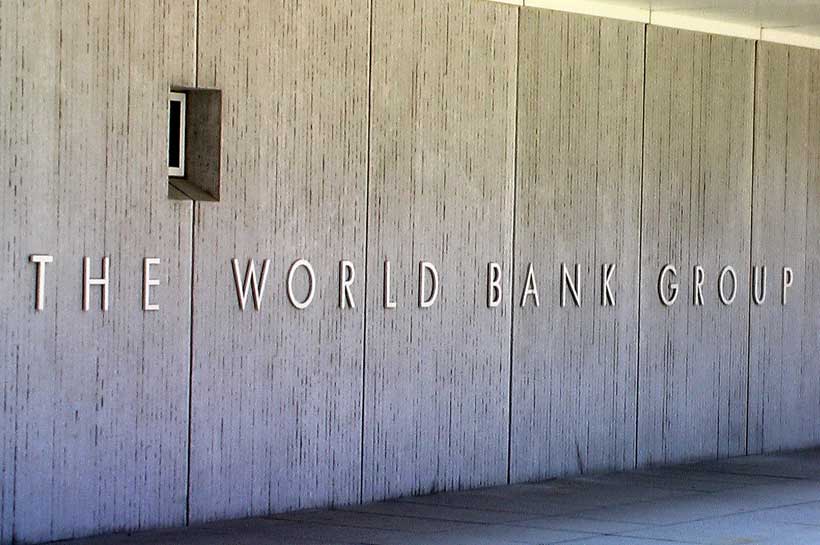 The World Bank's Board of Executive Directors approved additional grant financing of $50 million from the International Development Association (IDA) for the second phase of the Nurek Hydropower Rehabilitation Project in Tajikistan. The Nurek Hydropower Plant (HPP) is the most important asset of Tajikistan's energy system.
"The restoration of the generation capacity of the Nurek HPP is essential for ensuring energy security for the people of Tajikistan," said Jan-Peter Olters, World Bank Country Manager in Tajikistan. "Especially in these difficult times, the combination of inherent climate benefits from this renewable source of energy and the ability to support job creation and incomes for the local population, including by their engagement in this large-scale rehabilitation process, makes this a critical investment for a fast and sustainable post-crisis recovery."
The Nurek HPP, with an installed capacity of over 3,000 megawatts, generates about 50 percent of total annual energy demanded in Tajikistan. Operational at currently about three-quarter of its installed generation capacity, the HPP is undergoing its first major rehabilitation since its commissioning in 1972. Once completed, the rehabilitation will allow the Nurek HPP to increase electricity generation by about 300 million kWh, supporting the Government's efforts to ensure that energy demand can be met even during the cold winter months.
At the same time, during summer, Tajikistan would be in a position to expand electricity exports from its hydro resources, including through the CASA-1000 transmission line and upon synchronization of the country's electricity network with Central Asian Power System (CAPS). This would generate much-needed additional revenues for the sustainability of the power sector, thereby reducing pressures on the pace of tariff adjustments.
The first phase of the Nurek Hydropower Rehabilitation Project, financed by the World Bank ($225.7 million), the Asian Infrastructure Investment Bank ($60 million) and the Eurasian Development Bank ($40 million), was launched in March 2019. It has focused on rehabilitating three of the nine generating units, replacing and refurbishing hydromechanical equipment and the key infrastructural components of the power plant, replacing six auto-transformers that are used to evacuate the generated electricity, and enhancing dam safety with a special focus on protection against seismic hazards and floods.
Through a separate project, the World Bank is supporting Government's efforts in strengthening the institutional capacity and financial viability of the open joint stock holding company Barqi Tojik (BT).
The project's second phase will finance the rehabilitation of the remaining six generating units, the Nurek bridge, the powerhouse, and other key buildings, while strengthening the HPP's capacity to operate and maintain the power plant.
Capacity building will be provided to Nurek HPP and BT to enhance dam safety monitoring and the operation and management of hydro facilities. With a total cost of $192 million for the project's second phase, the Government of Tajikistan is currently finalizing its discussions with other development partners to secure the required additional resources.
Given Tajikistan's long history of power outages, particularly during the cold winter months, the climate co-benefits, and the socio-economic development impact of using available hydro resources effectively, Tajikistan's energy sector has been a priority area of engagement for the World Bank. Its current energy-related investments exceed $530 million.
These investments aim at supporting the sector's sustainability, eliminating seasonal energy rationing, ensuring an affordable and stable electricity supply to families and businesses and much needed revenues from increased export of clean, non-fossil energy resources.
The World Bank Group's active portfolio in Tajikistan includes 21 projects, totaling US$938 million that aim at helping Tajikistan to take advantage of emerging regional opportunities, transform its economy and improve the livelihoods of its citizens. Since 1996, the World Bank has provided US$1.9 billion in grants, highly concessional IDA credits, and trust fund resources.