Turkmenistan prepares large gas breakthrough in Europe
Welcome to the Caspian Daily, where you will find the 10 most important things you need to know on Caspian Sea Region. We appreciate ideas, reports, news and interesting articles. Send along to Caspian[at]moderndiplomacy.eu or on Twitter: @DGiannakopoulos
1The West has long been waiting for this step, lobbying for the idea of the Trans-Caspian Pipeline as a part of the Southern Gas Corridor, hoping to take away the convenient instrument of pressure on Europe, that is, Russian gas from the Kremlin's hands.However, previously, Turkmenistan wasn't ready for an open confrontation with Russia and to start major gas deliveries to the West. Meanwhile, selling almost all of its gas to China, Ashgabat found highly risky, as both the single customer, and the single seller meant constant dependence. And today, Ashgabat has an opportunity to get away from that dependence on the buyer, and to diversify its supplies to the West" Elmira Tariverdiyeva – [Trend.az]
2Iran's Mahmoud Ahmadinejad seeks political comeback. Iran's former President Mahmoud Ahmadinejad has launched a political campaign ahead of February's parliamentary elections in what could prove a challenge to the moderates behind a landmark nuclear agreement reached last month. Few expect a rerun of Ahmadinejad's surprise victory in the 2005 elections, which kicked off an eight-year presidency marked by confrontation with the West, incendiary rhetoric toward Israel and refusal to compromise on the disputed nuclear program.[Associated Press]
3Russia, together with Azerbaijan and Kazakhstan, will hold two joint naval exercises in the Caspian Sea by the end of 2015, Navy Commander-in-Chief Adm. Viktor Chirkov said Monday.Between August 3 and 11, the Caspian Sea is hosting the open naval competitions Caspian Cup-2015 and Caspian Derby-2015, as part of the International Army Games."We are planning to hold at least two international naval drills in the Caspian Sea before the end of 2015," Chirkov said at the competitions' opening ceremony. He added that one of the exercises would be tripartite, with the participation of the Russian Caspian Flotilla, the Azerbaijani Navy and the Kazakh Navy. The second round of naval drills will involve only the Azerbaijani and Russian forces.
4Iran offers Azerbaijan to supply oil to Gulf. Iran stands ready to carry out the swap deliveries of Azerbaijani oil to the Persian Gulf, the Iranian Oil Minister Bijan Namdar Zanganeh said.He made the remarks August 4 in Tehran addressing a meeting with Azerbaijan's Economy and Industry Minister Shahin Mustafayev.Zanganeh said that oil can be transported from Iran's Caspian port of Neka via a pipeline (with a capacity of 500,000 barrels per day) to the Tehran Oil Refinery."Instead, Azerbaijan will get oil on the southern borders of Iran," said Zanganeh.
5The construction of a $US10 billion ($A13.74 billion) gas pipeline stretching from Central to South Asia is set to begin in December, Pakistani officials said on Monday after meeting with a delegation from Turkmenistan.Turkmenistan, Afghanistan, Pakistan and India have long planned the ambitious project to meet growing energy needs in the three South Asian countries but administrative issues and unrest in Afghanistan have so far delayed its realization. But the project is politically complex, requiring cooperation between at least four governments, and logistically challenging, as the pipeline would pass through areas of Afghanistan and Pakistan plagued by Taliban and separatist insurgents.
6Sweden has expelled a Russian diplomat and Moscow has retaliated by throwing out a Swedish diplomat.A Swedish Foreign Ministry spokesman said the Russian's activities had not been in accordance with the Vienna Convention, a diplomatic code of behavior.But he did not disclose any details, nor did he say when either expulsion occurred.Sweden has been highly critical of Russia's actions in Ukraine, and increased military activity by Russian planes and vessels in the Baltic Sea region has intensified regional tensions.
7Russia: Gazprom, A Behemoth No More."It was not too long ago that Gazprom, the state-controlled energy conglomerate, was one of the Kremlin's most potent geopolitical weapons. But those days now seem like a distant memory: Gazprom is a financial shadow of its former self.The speed of Gazprom's decline is breathtaking. At its peak in May 2008, the company's market capitalization reached $367.27 billion, making it one of world's most valuable companies, according to a survey compiled by the Financial Times. Gazprom's deputy chair, Alexander Medvedev, repeatedly predicted at the time that within a decade the Russian energy giant could be worth $1 trillion.That prediction now seem foolhardy" [EurasiaNet]
8Iran's Ambassador to India has told the country's media that Tehran is eager to cooperate with New Delhi in mega connectivity projects in the region. Gholamreza Ansari has specifically cited an agreement between the two countries over the development of Iran's southeastern port of Chabahar as a key connectivity project. "India can be always part of any big ticket projects in Iran," Ansari told The Times of India in an exclusive interview.Asked about the possibility of reviving the Iran-Pakistan- India gas pipeline project, the envoy said it was up to India and Pakistan to sort out their differences.
9Elections in Donetsk and Russia's New Conflict-Freeze Model. "Holding an electoral mandate, but fronting for Russia, the authorities of Donetsk and Luhansk could then be seated at the table with Ukraine's central government, to negotiate an "internal" Ukrainian constitutional settlement. That would introduce an entirely new paradigm of "conflict freeze" in Europe's East. For the first time in the 25-year history of those conflicts, Moscow and the main Western chancelleries are urging the aggressed country—Ukraine in this case—to authorize elections in the territory under Russian military and secessionist control, then bargain with the predetermined winners of those elections" [Jamestown]
10Research Report: Coffee in Kazakhstan. Kazakhstan is a nation of tea drinkers and drinking coffee is not a normal habit. Despite this, the interest in coffee increased over the review period with Kazakhstanis traveling more and getting to know other cultures and their cuisines better. The westernisation of Kazakhstani culture has also created a noticeable move towards coffee drinking. The increasing number of foreigners in Kazakhstan has had a positive effect on sales of coffee as well. [Fast Market Research]
New ADB Platform to Help Boost Financing for Climate Action
The Asian Development Bank (ADB) has launched a new platform aimed at helping its developing member countries in Asia and the Pacific mobilize funding to meet their goals under the Paris Agreement.
The NDC Advance platform will help countries mobilize finance to implement Nationally Determined Contributions (NDCs) regarding greenhouse gas emissions that each country has voluntarily committed to under the Paris Agreement. NDCs also describe priority actions for countries to adapt to climate change.
The announcement was made at the 24th Session of the Conference of the Parties to the United Nations Framework Convention on Climate Change (COP24) in Katowice, Poland, which is aiming to finalize a rulebook for the Paris Agreement when it goes into effect on 1 January 2020.
The agreement aims to limit the increase in the global average temperature to below 2°C, while aiming for 1.5°C.
"Through their NDCs, our developing member countries have made ambitious commitments to respond to climate change," said ADB Vice-President for Knowledge Management and Sustainable Development Mr. Bambang Susantono. "We need to ensure that countries are able to mobilize the needed financing to deliver on their commitments. NDC Advance will help countries devise investment plans to tap financing from a variety of sources and to implement priority projects effectively."
NDC Advance is funded through a $4.55 million grant from ADB and will have three aims: providing technical assistance that helps countries better engage with potential sources of climate finance and to make use of innovative finance mechanisms; identifying and prioritizing climate projects; and supporting countries in tracking how projects deliver against their NDC goals.
The new initiative will help propel the climate actions ADB has committed to under its Strategy 2030 program.
ADB earlier this year committed to ensuring that 75% of its operations will support climate change mitigation and adaptation by 2030, while providing cumulative climate financing of $80 billion from its own sources between 2019 and 2030.
Egypt: Shifting Public Funds from Infrastructure to Investing in People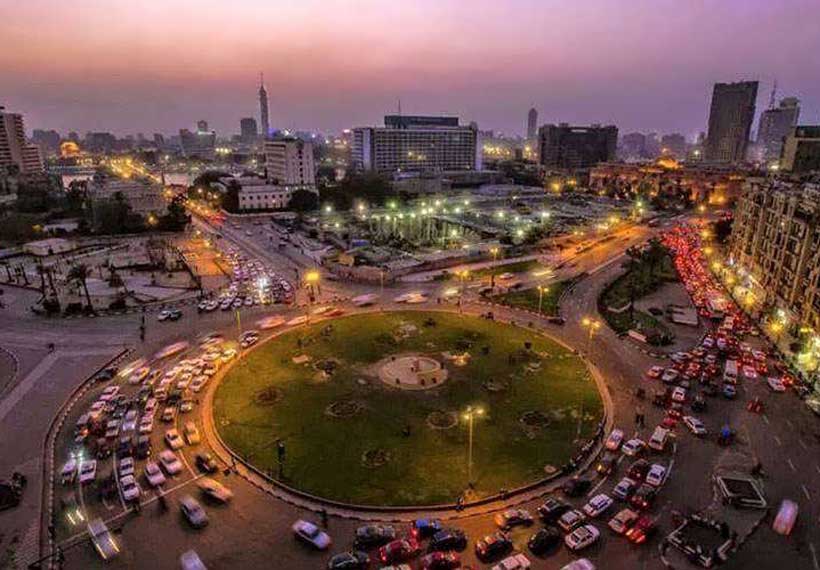 Egypt has an opportunity to capitalize on current reforms by enabling more private investment in infrastructure and freeing up public funds for investments in people's education, health and social protection. This is according to a new World Bank report launched today in Cairo,''Egypt: Enabling Private Investment and Commercial Financing in Infrastructure'', which calls for increasing the public funds available for building human capital by expanding successful energy reforms to other key sectors, such as transport, logistics, water and agriculture.
"Egypt can learn from global experience and gain by increasing the use of private sector finance, management expertise and innovation in commercial infrastructure and agriculture, conserving public sector resources for where they are needed most", said Clive Harris, Head for Maximizing Finance for Development for the World Bank.
Egypt is now beginning to reap the benefits of its transformative economic reform program. Macroeconomic stability and market confidence have been largely restored, growth has resumed, fiscal accounts are improving, and the public debt ratio is projected to fall for the first time in a decade.
"Egypt has demonstrated that by having a package aimed at reducing economic risks, pursuing sector level reforms and well-prepared bankable projects, large scale foreign and domestic investment can be achieved, This is visible through the  US$ 2 billion invested in the largest solar park in the world, Benban, as well as US$ 13 billion in the Zohr field and other natural gas projects" said Ashish Khanna, Program Leader for Sustainable Development at the World Bank.
The report indicates that the action plan to further enabling private investment requires clear policy actions to resolve four cross cutting barriers to private investment – namely better management of land, transparency in Government procurement, efficiency in state owned enterprise and encouraging long term domestic financing. This needs to be complemented with developing projects for private investments with maximum economic impact, like the regional energy hub, logistics corridors, freight transport and agricultural transformation hubs.
The gains from reforms would also free up scarce public resources and allow for them to be re-allocated to investments in the education and health of Egyptians, the country's human capital. Reforms in the energy sector provide an example of what is possible. The reform of energy subsidies freed up US$14 billon, reduced the pressure on the national budget and allowed the quadrupling of the investments in social safety net programs.
According to the report, for Egypt to maintain its reform momentum and focus on investing in its citizens, it will need to broaden and deepen its reform agenda to other sectors. This would be part of a fundamental shift away from the state as a provider of employment and output to an enabler of private investment; with the economy driven by a dynamic private sector generating jobs for the youth.
The report identifies four sectors which have huge potential for private investments and illustrates how successfully attracting those investments would generate growth, create jobs and ultimately contribute to developing Egypt's human capital. The four sectors analyzed in the report are: transport, energy, water and sanitation, and agriculture.
The World Bank provides technical, analytical and financial support to help Egypt reduce poverty and boost shared prosperity. The focus of Bank support includes social safety nets, energy, transport, rural water and sanitation, irrigation, social housing, health care, job creation, and financing for micro and small enterprises. The World Bank currently has a portfolio of 16 projects with a total commitment of US$6.69 billion.
New Initiative to Mitigate Risk for Global Solar Scale-up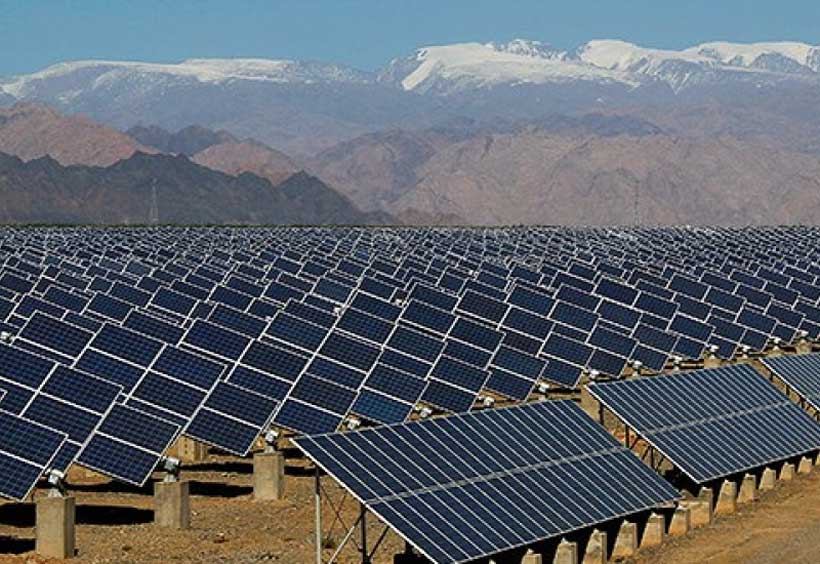 The World Bank and Agence Française de Développement (AFD) are developing a joint Global Solar Risk Mitigation Initiative (SRMI), an integrated approach to tackle policy, technical and financial issues associated with scaling up solar energy deployment, especially in some of the world's poorest countries.
Initiated in Delhi at the first International Solar Alliance (ISA) summit in March 2018, the initiative will support the ISA's goal to reduce costs and mobilize $1,000 billion in public and private investments to finance 1,000 GW of global solar capacity by 2030.
"The World Bank, in partnership with AFD, remains committed to the International Solar Alliance's goals and to global efforts to fight climate change. Through this new, integrated approach, we hope to further scale up solar energy use by reducing the cost of financing for solar projects and de-risking them, especially in low-income countries," said Riccardo Puliti, Senior Director of Energy and Extractives at the World Bank.
As the costs for solar power have fallen steadily, solar power is increasingly viewed as a key component in the fight against climate change. However, solar deployment has been slow in some emerging markets, particularly Africa, due to layers of risks perceived by the private sector in financing solar projects. The SRMI aims to change that.
"This partnership with ISA and the World Bank is another step towards achieving the objective of the Paris Agreement of redirecting financial flows in favor of low carbon and resilient development pathways.  AFD is glad to join forces with these partners to deliver on the commitments made at COP21, to bring solutions to de-risk potential solar investments and mobilize the private sector to invest in sustainable development" said Rémy RIOUX, CEO of AFD.
The SRMI's integrated approach will include:
Support for the development of an enabling policy environment in targeted countries
A new digital procurement (e-tendering) platform to facilitate and streamline solar auctions
Targeting relatively small (under 20 MW) solar projects, offering a more comprehensive risk mitigation package of support to a wider range of investors and financiers to promote scale up at later stages. The financial risk mitigation package offered by SRMI will be supported by technical assistance and concerted engagement on planning, resource mapping and power sector reforms to ensure the creditworthiness of utilities in these countries
Mitigating the residual project's risks through adequate risk mitigation financial instruments for both on and off-grid projects
The governments of India and France launched the ISA, an international organization as part of the Paris Climate Agreement in 2015 to scale up solar energy resources, reduce the cost of financing for solar projects around the world and ultimately help reach the Sustainable Development Goal on energy (SDG7) of providing access to affordable, reliable, sustainable and modern energy to all. To date, 71 countries have signed the constituting treaty of the ISA, and 48 have ratified it.