Turkmenistan prepares large gas breakthrough in Europe
Welcome to the Caspian Daily, where you will find the 10 most important things you need to know on Caspian Sea Region. We appreciate ideas, reports, news and interesting articles. Send along to Caspian[at]moderndiplomacy.eu or on Twitter: @DGiannakopoulos
1The West has long been waiting for this step, lobbying for the idea of the Trans-Caspian Pipeline as a part of the Southern Gas Corridor, hoping to take away the convenient instrument of pressure on Europe, that is, Russian gas from the Kremlin's hands.However, previously, Turkmenistan wasn't ready for an open confrontation with Russia and to start major gas deliveries to the West. Meanwhile, selling almost all of its gas to China, Ashgabat found highly risky, as both the single customer, and the single seller meant constant dependence. And today, Ashgabat has an opportunity to get away from that dependence on the buyer, and to diversify its supplies to the West" Elmira Tariverdiyeva – [Trend.az]
2Iran's Mahmoud Ahmadinejad seeks political comeback. Iran's former President Mahmoud Ahmadinejad has launched a political campaign ahead of February's parliamentary elections in what could prove a challenge to the moderates behind a landmark nuclear agreement reached last month. Few expect a rerun of Ahmadinejad's surprise victory in the 2005 elections, which kicked off an eight-year presidency marked by confrontation with the West, incendiary rhetoric toward Israel and refusal to compromise on the disputed nuclear program.[Associated Press]
3Russia, together with Azerbaijan and Kazakhstan, will hold two joint naval exercises in the Caspian Sea by the end of 2015, Navy Commander-in-Chief Adm. Viktor Chirkov said Monday.Between August 3 and 11, the Caspian Sea is hosting the open naval competitions Caspian Cup-2015 and Caspian Derby-2015, as part of the International Army Games."We are planning to hold at least two international naval drills in the Caspian Sea before the end of 2015," Chirkov said at the competitions' opening ceremony. He added that one of the exercises would be tripartite, with the participation of the Russian Caspian Flotilla, the Azerbaijani Navy and the Kazakh Navy. The second round of naval drills will involve only the Azerbaijani and Russian forces.
4Iran offers Azerbaijan to supply oil to Gulf. Iran stands ready to carry out the swap deliveries of Azerbaijani oil to the Persian Gulf, the Iranian Oil Minister Bijan Namdar Zanganeh said.He made the remarks August 4 in Tehran addressing a meeting with Azerbaijan's Economy and Industry Minister Shahin Mustafayev.Zanganeh said that oil can be transported from Iran's Caspian port of Neka via a pipeline (with a capacity of 500,000 barrels per day) to the Tehran Oil Refinery."Instead, Azerbaijan will get oil on the southern borders of Iran," said Zanganeh.
5The construction of a $US10 billion ($A13.74 billion) gas pipeline stretching from Central to South Asia is set to begin in December, Pakistani officials said on Monday after meeting with a delegation from Turkmenistan.Turkmenistan, Afghanistan, Pakistan and India have long planned the ambitious project to meet growing energy needs in the three South Asian countries but administrative issues and unrest in Afghanistan have so far delayed its realization. But the project is politically complex, requiring cooperation between at least four governments, and logistically challenging, as the pipeline would pass through areas of Afghanistan and Pakistan plagued by Taliban and separatist insurgents.
6Sweden has expelled a Russian diplomat and Moscow has retaliated by throwing out a Swedish diplomat.A Swedish Foreign Ministry spokesman said the Russian's activities had not been in accordance with the Vienna Convention, a diplomatic code of behavior.But he did not disclose any details, nor did he say when either expulsion occurred.Sweden has been highly critical of Russia's actions in Ukraine, and increased military activity by Russian planes and vessels in the Baltic Sea region has intensified regional tensions.
7Russia: Gazprom, A Behemoth No More."It was not too long ago that Gazprom, the state-controlled energy conglomerate, was one of the Kremlin's most potent geopolitical weapons. But those days now seem like a distant memory: Gazprom is a financial shadow of its former self.The speed of Gazprom's decline is breathtaking. At its peak in May 2008, the company's market capitalization reached $367.27 billion, making it one of world's most valuable companies, according to a survey compiled by the Financial Times. Gazprom's deputy chair, Alexander Medvedev, repeatedly predicted at the time that within a decade the Russian energy giant could be worth $1 trillion.That prediction now seem foolhardy" [EurasiaNet]
8Iran's Ambassador to India has told the country's media that Tehran is eager to cooperate with New Delhi in mega connectivity projects in the region. Gholamreza Ansari has specifically cited an agreement between the two countries over the development of Iran's southeastern port of Chabahar as a key connectivity project. "India can be always part of any big ticket projects in Iran," Ansari told The Times of India in an exclusive interview.Asked about the possibility of reviving the Iran-Pakistan- India gas pipeline project, the envoy said it was up to India and Pakistan to sort out their differences.
9Elections in Donetsk and Russia's New Conflict-Freeze Model. "Holding an electoral mandate, but fronting for Russia, the authorities of Donetsk and Luhansk could then be seated at the table with Ukraine's central government, to negotiate an "internal" Ukrainian constitutional settlement. That would introduce an entirely new paradigm of "conflict freeze" in Europe's East. For the first time in the 25-year history of those conflicts, Moscow and the main Western chancelleries are urging the aggressed country—Ukraine in this case—to authorize elections in the territory under Russian military and secessionist control, then bargain with the predetermined winners of those elections" [Jamestown]
10Research Report: Coffee in Kazakhstan. Kazakhstan is a nation of tea drinkers and drinking coffee is not a normal habit. Despite this, the interest in coffee increased over the review period with Kazakhstanis traveling more and getting to know other cultures and their cuisines better. The westernisation of Kazakhstani culture has also created a noticeable move towards coffee drinking. The increasing number of foreigners in Kazakhstan has had a positive effect on sales of coffee as well. [Fast Market Research]
The COVID-19 Shock to Kazakhstan's Economy Largest in Two Decades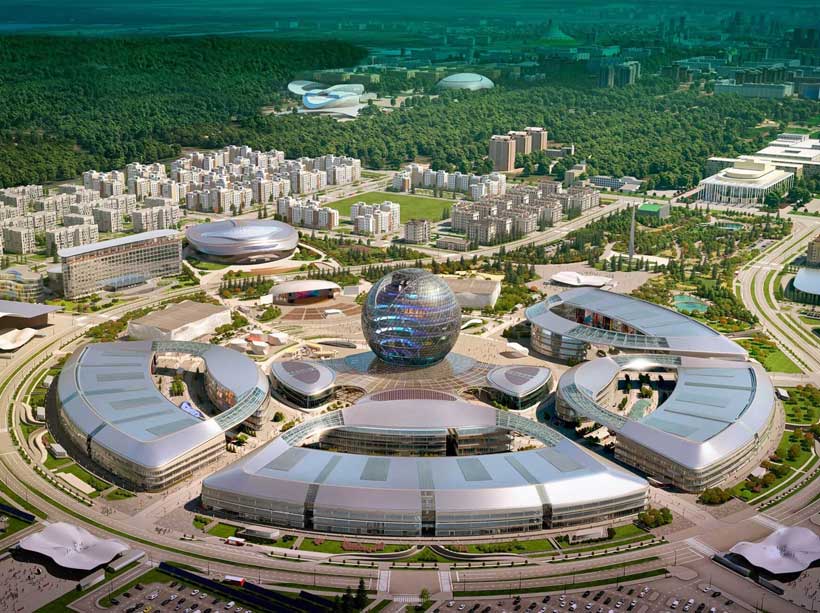 For the first time since the late 1990s Kazakhstan's economy is expected to contract by projected 3 percent in 2020 with a moderate recovery by 2.5 percent in 2021, according to the World Bank's latest Kazakhstan Economic Update (Summer 2020) – Navigating the Crisis report.
Although Kazakhstan's GDP showed mild growth at 2.3 percent in the first quarter, economic activities weakened in the following months as commodity prices dropped, trade declined, and COVID-19 preventive measures slowed economic activity. Consumer demand showed moderate growth at at 1.2 percent, reflecting growing concerns over COVID-19 and the restriction measures. Investment is expected to ease to 1.0 percent annually, supported mostly by the on-going foreign direct investments into the oil and gas industry and residential construction. Supply disruptions and currency depreciation pushed up inflation to above the upper bound of the National Bank target range.
"The authorities acted early to contain the COVID-19 pandemic, and the accumulated fiscal buffers allow the government to introduce a relief package to mitigate the impacts of COVID-19 on the economy," said Sjamsu Rahardja, Senior Country Economist, World Bank in Kazakhstan. "Weak demand and oil prices, as well as the protacted pandemic expose significant risks to the economic outlook. Authorities may want to consider using the available resources to provide relief to the poor and vulnerable, protect productive assets, and introduce reforms to sustain economic recovery."
A prolonged crisis is likely to increase poverty and can increase inequality in Kazakhstan. Preliminary estimates suggest that poverty rate may rise in 2020 from a projected 8.3 to 12.7 percent – equating to more than 800 thousand additional people living in poverty. The shock to the labor market in Kazakhstan due to both the pandemic and the mitigation measures, is expected to have severe implications for jobs, particularly in sectors that employ low-skilled workers.
The report also argues that COVID-19 has a negative impact on human capital development in Kazakhstan. Unequal access to quality education, especially during lockdown, can negatively impact human capital development for the poor. School closures could result in learning loss of more than one-third of a school year and the impact could mean a decline in the Program for International Student Assessement (PISA) points. As most students in the country currently perform around the threshold for functional literacy and assuming some will lose more than others, the estimates suggest that the percentage of students performing below functional literacy will increase by 3 percentage points (from 64 to 67 percent).
"The impact of COVID-19 on education and learning losses will have a decades-long impact on the economy by an estimated 2.9 percent, amounting to an overall economic loss of up to $1.9 billion every year", says Jean-Francois Marteau, World Bank Country Manager for Kazakhstan. "A focus on improving access to quality education, including distance learning, would be important to prevent a decline in the quality of human capital, especially among Kazakhstan's low-income population."
The report concludes that under the risk of a prolonged slump in the global oil market, Kazakhstan's pathway for a resilient recovery may focus on strengthening the effectiveness of public administration and services, including the use of e-platforms to deliver key public services, better tax administration, and a mechanism to review and redeploy fiscal resources toward better state programs. A renewed emphasis on reforms in the logistics, digital telecommunications, and financial sectors could help the overall private sector explore new opportunities.
China-Eurasia Council condemns aggression of Azerbaijan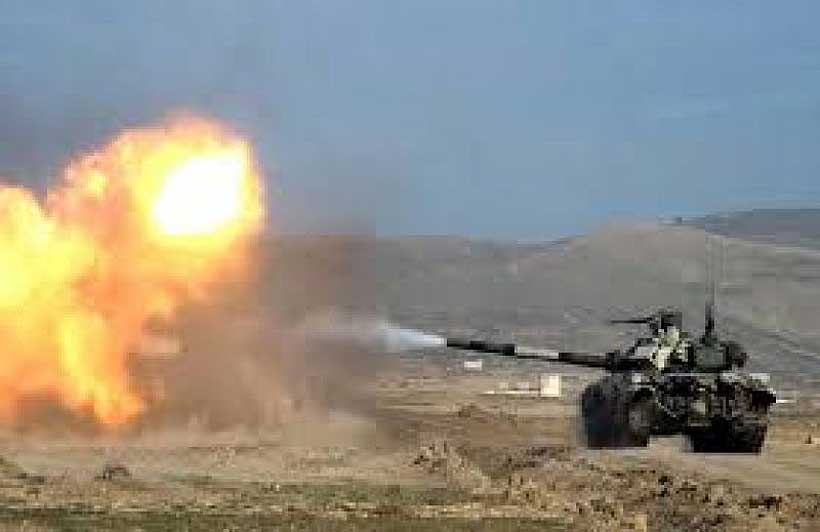 China-Eurasia Council for Political and Strategic Research strongly condemns Azerbaijani aggression which Baku started on July 12, 2020. Azerbaijani Ministry of Defense is a threat for the entire World as it is speaking about its aims to strike Metsamor Nuclear Plant, which is located in Armenia. Baku must understand that this is a crime against humanity, and it is equal to nuclear strike.The destruction of Metsamor Nuclear plant will be a disaster not only for Armenia, but also for Iran, Georgia and Azerbaijan, it will harm World's environment and stand a real problem for several generations of the World. It is worth mentioning, that this time Baku attacked the Northern borders of Armenia, which are sovereign territory of the Republic of Armenia according to International law. Azerbaijan violated the principle of territorial integrity of a sovereign state, which is one of the important pillars of International law.
China-Eurasia Council for Political and Strategic Research condemns Azerbaijan for using force against civilian population of Armenia and calls for peaceful negotiations. Baku must show solidarity and join global ceasefire initiated by the UN secretary general Antonio Guterres and must not try to escalate the situation on the border to deflect public attention from the situation concerning the outbreak of Covid-19 in Azerbaijan. We call official Baku to take care of Azerbaijani people in the hard times of Coronavirus and not send its soldiers to real death. Being multinational Council, for us It's terrible to hear about lossfrom both sides and we express our sincere condolences. Hopefully peace will come to South Caucasus, which is an important crossroad in Eurasian mainland and it can stand a very important link for Belt and Road Initiative, if all problems solved in a peaceful way.
Condemnation Of Armenian Aggression By Friends Of Azerbaijan (FoA)
Friends of Azerbaijan (FoA) strongly condemns the coward act of Armenians aggression in the Tovuz district of Azerbaijan that is a sheer violation of international borders and law. The act is an attempt of Armenia to drive global attention from the peaceful dialogue and negotiation process on Nagorno Karabakh.
In an online meeting of the delegates of the Friends of Azerbaijan (FoA), a joint declaration of condemnation has been issued by the honorable members of Friends of Azerbaijan (FoA).
According to this declaration, Armenian aggression can jeopardize the whole South Caucasus region. The incident on July 12, 2020, is being considered as a direct attack on Azerbaijan and the repercussions of this incident can result in massive catastrophe in the entire region.

The delegates of Friends of Azerbaijan (FoA) stressed the global powers to come forward and take serious action on Armenian intervention by violating the international border of Azerbaijan. The act of Armenia is an open challenge to the sovereignty of Azerbaijan.
Malik Ayub Sumbal founder of Friends of Azerbaijan (FoA) termed that Armenia is losing its legal and moral position on Nagorno Karabakh and there is mounting pressure on Armenia by the international community for the peaceful solution of Nagorno Karabakh according to the UN Resolutions. At this time to get rid of such kind of diplomatic moves, Armenia has launched another major front in Tovuz.
When the whole world is busy against the Covid19 Armenian Prime Minister has chosen a very dangerous path that can take the whole region into war and bloodshed.
Friends of Azerbijan (FoA) is firmly standing with shoulder by shoulder to the people of Azerbaijan and martyr's families at this hour.