Turkmenistan prepares large gas breakthrough in Europe
Welcome to the Caspian Daily, where you will find the 10 most important things you need to know on Caspian Sea Region. We appreciate ideas, reports, news and interesting articles. Send along to Caspian[at]moderndiplomacy.eu or on Twitter: @DGiannakopoulos
1The West has long been waiting for this step, lobbying for the idea of the Trans-Caspian Pipeline as a part of the Southern Gas Corridor, hoping to take away the convenient instrument of pressure on Europe, that is, Russian gas from the Kremlin's hands.However, previously, Turkmenistan wasn't ready for an open confrontation with Russia and to start major gas deliveries to the West. Meanwhile, selling almost all of its gas to China, Ashgabat found highly risky, as both the single customer, and the single seller meant constant dependence. And today, Ashgabat has an opportunity to get away from that dependence on the buyer, and to diversify its supplies to the West" Elmira Tariverdiyeva – [Trend.az]
2Iran's Mahmoud Ahmadinejad seeks political comeback. Iran's former President Mahmoud Ahmadinejad has launched a political campaign ahead of February's parliamentary elections in what could prove a challenge to the moderates behind a landmark nuclear agreement reached last month. Few expect a rerun of Ahmadinejad's surprise victory in the 2005 elections, which kicked off an eight-year presidency marked by confrontation with the West, incendiary rhetoric toward Israel and refusal to compromise on the disputed nuclear program.[Associated Press]
3Russia, together with Azerbaijan and Kazakhstan, will hold two joint naval exercises in the Caspian Sea by the end of 2015, Navy Commander-in-Chief Adm. Viktor Chirkov said Monday.Between August 3 and 11, the Caspian Sea is hosting the open naval competitions Caspian Cup-2015 and Caspian Derby-2015, as part of the International Army Games."We are planning to hold at least two international naval drills in the Caspian Sea before the end of 2015," Chirkov said at the competitions' opening ceremony. He added that one of the exercises would be tripartite, with the participation of the Russian Caspian Flotilla, the Azerbaijani Navy and the Kazakh Navy. The second round of naval drills will involve only the Azerbaijani and Russian forces.
4Iran offers Azerbaijan to supply oil to Gulf. Iran stands ready to carry out the swap deliveries of Azerbaijani oil to the Persian Gulf, the Iranian Oil Minister Bijan Namdar Zanganeh said.He made the remarks August 4 in Tehran addressing a meeting with Azerbaijan's Economy and Industry Minister Shahin Mustafayev.Zanganeh said that oil can be transported from Iran's Caspian port of Neka via a pipeline (with a capacity of 500,000 barrels per day) to the Tehran Oil Refinery."Instead, Azerbaijan will get oil on the southern borders of Iran," said Zanganeh.
5The construction of a $US10 billion ($A13.74 billion) gas pipeline stretching from Central to South Asia is set to begin in December, Pakistani officials said on Monday after meeting with a delegation from Turkmenistan.Turkmenistan, Afghanistan, Pakistan and India have long planned the ambitious project to meet growing energy needs in the three South Asian countries but administrative issues and unrest in Afghanistan have so far delayed its realization. But the project is politically complex, requiring cooperation between at least four governments, and logistically challenging, as the pipeline would pass through areas of Afghanistan and Pakistan plagued by Taliban and separatist insurgents.
6Sweden has expelled a Russian diplomat and Moscow has retaliated by throwing out a Swedish diplomat.A Swedish Foreign Ministry spokesman said the Russian's activities had not been in accordance with the Vienna Convention, a diplomatic code of behavior.But he did not disclose any details, nor did he say when either expulsion occurred.Sweden has been highly critical of Russia's actions in Ukraine, and increased military activity by Russian planes and vessels in the Baltic Sea region has intensified regional tensions.
7Russia: Gazprom, A Behemoth No More."It was not too long ago that Gazprom, the state-controlled energy conglomerate, was one of the Kremlin's most potent geopolitical weapons. But those days now seem like a distant memory: Gazprom is a financial shadow of its former self.The speed of Gazprom's decline is breathtaking. At its peak in May 2008, the company's market capitalization reached $367.27 billion, making it one of world's most valuable companies, according to a survey compiled by the Financial Times. Gazprom's deputy chair, Alexander Medvedev, repeatedly predicted at the time that within a decade the Russian energy giant could be worth $1 trillion.That prediction now seem foolhardy" [EurasiaNet]
8Iran's Ambassador to India has told the country's media that Tehran is eager to cooperate with New Delhi in mega connectivity projects in the region. Gholamreza Ansari has specifically cited an agreement between the two countries over the development of Iran's southeastern port of Chabahar as a key connectivity project. "India can be always part of any big ticket projects in Iran," Ansari told The Times of India in an exclusive interview.Asked about the possibility of reviving the Iran-Pakistan- India gas pipeline project, the envoy said it was up to India and Pakistan to sort out their differences.
9Elections in Donetsk and Russia's New Conflict-Freeze Model. "Holding an electoral mandate, but fronting for Russia, the authorities of Donetsk and Luhansk could then be seated at the table with Ukraine's central government, to negotiate an "internal" Ukrainian constitutional settlement. That would introduce an entirely new paradigm of "conflict freeze" in Europe's East. For the first time in the 25-year history of those conflicts, Moscow and the main Western chancelleries are urging the aggressed country—Ukraine in this case—to authorize elections in the territory under Russian military and secessionist control, then bargain with the predetermined winners of those elections" [Jamestown]
10Research Report: Coffee in Kazakhstan. Kazakhstan is a nation of tea drinkers and drinking coffee is not a normal habit. Despite this, the interest in coffee increased over the review period with Kazakhstanis traveling more and getting to know other cultures and their cuisines better. The westernisation of Kazakhstani culture has also created a noticeable move towards coffee drinking. The increasing number of foreigners in Kazakhstan has had a positive effect on sales of coffee as well. [Fast Market Research]
World Bank Group Releases Little Data Book on Gender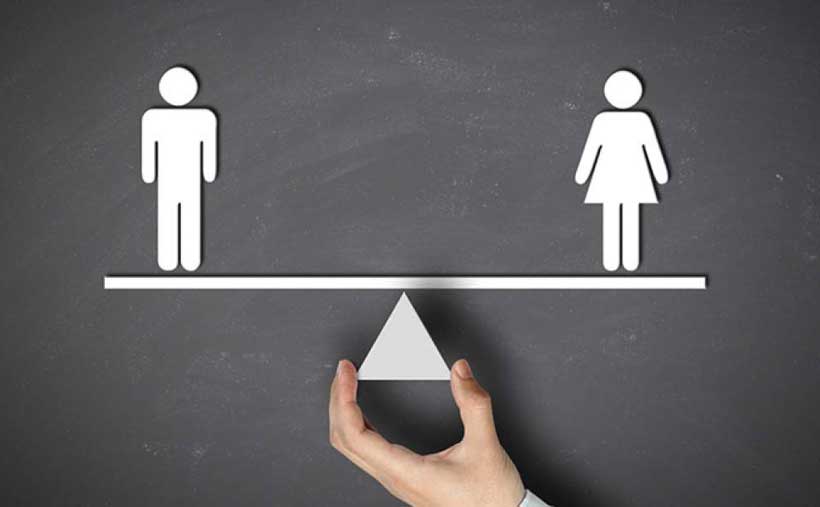 The World Bank Group today released the Little Data Book on Gender 2019 to provide an easily accessible entry point to statistics tracking gaps between men and women, boys and girls for 217 economies around the world with comparable data for 2000 and 2017.
In addition to demographic and economic information, the Little Data Book on Gender indicators include the proportion of women and men who use the internet, sex-disaggregated smoking prevalence, and the percentage of female graduates from science, technology, engineering and mathematics programs in tertiary education.
The book includes two indicators from the Women, Business and the Law database: the length of paid maternity leave and whether women are legally able to work in the same industries as men.
"Progress in eliminating poverty and ensuring shared prosperity can be enhanced and accelerated when we have good data," said Caren Grown, World Bank Group Senior Director for Gender. "The Little Data Book on Gender offers policymakers and development practitioners easy access to data on males and females in the domains in which we work – health, education, and economic life. As sex-disaggregated data becomes increasingly available, there is no excuse to not use it in our policy dialogue and to inform choices about interventions."
This edition of the Little Data Book on Gender also features online tables that will be updated quarterly.
"Regular online updates will make it easier than ever to see how women and men are faring across a range of global indicators, and to track progress over time," said Haishan Fu, Director, Development Data Group. "This supplements the fuller, curated data and analysis tools provided by the World Bank Group, including through the Gender Data Portal."
The Little Data Book on Gender shows remarkable broad progress toward gender equality in education enrollment and health, while gender inequality remains stubbornly persistent in access to economic opportunities. On virtually every global measure, the Little Data Book on Gender reveals that women are more likely than men to be engaged in low productivity activities, and to work more in vulnerable employment.
The Little Data Book on Gender can be accessed online through the World Bank's Gender Data Portal, and can be used by researchers, journalists, policy makers, and anyone interested in gaps between men and women.
UNIDO and Italy further strengthen cooperation with focus on Africa and innovative partnerships
The Director General of the United Nations Industrial Development Organization (UNIDO), LI Yong, spoke at the opening ceremony of the 'International Cooperation Expo: job creation and innovation for sustainable development' (EXCO 2019), which was organized under the patronage of the Italian Ministry of Foreign Affairs and International Cooperation, the Italian Agency for Development Cooperation, the European Commission and IFAD.
"I welcome the organization of the EXCO, as it is very clear that the ambitious goals of the 2030 Agenda cannot be achieved by one country or by one institution alone," said Li. "Our experience shows that a multilateral approach, and particularly working in partnerships, is key to addressing these challenges."
The UNIDO Director General then opened the UNIDO International Award Ceremony, 'Innovative ideas and technology on agribusiness', as well as the 'EXCO 2019 Hackathon: solutions for sustainable development', with both also taking place in the Fiera di Roma. Organized by the UNIDO Investment and Technology Promotion Office (ITPO) in Italy jointly with the Future Food Institute, the Award Ceremony invited submissions of the best technologies and the most innovative and sustainable worldwide solutions in the agriculture and agro-industry sectors.
"The role of UNIDO and in particular the interventions by our ITPO network to transfer new technologies and sustainable production models including investments are fundamental to overcome barriers and help countries achieve the goals of the 2030 Agenda," said the UNIDO Director General. "Indeed, this award aims to support developing countries with innovative models to increase production in a sustainable manner and to build a resilient agribusiness environment."
Li also met with Deputy Minister of Foreign Affairs and International Cooperation, Emanuela Claudia Del Re, to discuss scaling-up interventions in the agribusiness sector, including with long-standing private sector partners such as Illy Caffé, also how to benefit from the important expertise and interest of the Italian private sector. During their meeting, the Director General and the Deputy Minister also discussed opportunities to diversify the ongoing cooperation to new sectors of mutual interest, such as energy and the environment.
"The significant and vital relationships between UNIDO and the Italian Government for implementing development initiatives in the partner countries of the Italian Development Cooperation have been reviewed," said Del Re. "From the Italian side, interest has been shown toward the new approach set by UNIDO in defining integrated projects with the private sector, such as the new initiative 'UNIDO partnership model for de- risking investments in the Ethiopian coffee sector'."
The UNIDO Director General also met Executive Vice President of ENI, Alberto Piatti, together with Director General of the Italian Ministry of Foreign Affairs and International Cooperation, Giorgio Marrapodi, to explore cooperation opportunities, notably in the field of applied research on energy as well as agro-value chains.
Small Business in Kosovo to Gain Improved Access to Finance with World Bank Support
The World Bank's Board of Executive Directors has approved the Kosovo Financial Sector Strengthening Project, to improve access to finance for Micro, Small and Medium Enterprises (MSMEs), including startups, young entrepreneurs and women-owned businesses, by strengthening the financial and technical capacity of the Kosovo Credit Guarantee Fund (KCGF). The financial support for the project is €22.3 million ($25 million equivalent).
"The World Bank is pleased to support Kosovo authorities' efforts to increase access to finance and ultimately enhance private sector job creation," said Marco Mantovanelli, World Bank Country Manager for Kosovo.
The project will provide funds through the Ministry of Finance to KCGF to issue credit guarantees to support access to finance to MSMEs. As these types of businesses dominate the real economy and the labor market, improving their access to finance will support job creation and economic growth. With a focus on the underserved and productive segments of the economy, the project has the potential to directly impact poverty reduction, especially among youth and women. Currently, some creditworthy MSMEs do not have access to finance due to high collateral requirements, lack of credit history, or lack of financial reporting. The project will focus on these firms along with improving financial terms for firms who already have access to finance. It also aims to crowd in private sector funds to financing MSMEs by providing support to the partial guarantee scheme.
The project will support KCGF to develop special products targeted to women-owned businesses, startups and young entrepreneurs and develop monitoring and evaluation framework to track financial and economic impact of beneficiaries of KCGF.
This initiative is financed with a credit from the International Development Association (IDA) of the World Bank Group. IDA credits are provided on concessional terms with zero or very low interest rates and long repayment periods. The financing for this project has a maturity of 30 years, including a 5-year grace period. The KCGF, a local, independent, sustainable, credit guarantee facility, will be responsible for the implementation of the project. KCGF enjoys full operational and administrative autonomy. It offers credit guarantees to Registered Financial Institutions on selected loans to MSMEs.