Turkmenistan prepares large gas breakthrough in Europe
Welcome to the Caspian Daily, where you will find the 10 most important things you need to know on Caspian Sea Region. We appreciate ideas, reports, news and interesting articles. Send along to Caspian[at]moderndiplomacy.eu or on Twitter: @DGiannakopoulos
1The West has long been waiting for this step, lobbying for the idea of the Trans-Caspian Pipeline as a part of the Southern Gas Corridor, hoping to take away the convenient instrument of pressure on Europe, that is, Russian gas from the Kremlin's hands.However, previously, Turkmenistan wasn't ready for an open confrontation with Russia and to start major gas deliveries to the West. Meanwhile, selling almost all of its gas to China, Ashgabat found highly risky, as both the single customer, and the single seller meant constant dependence. And today, Ashgabat has an opportunity to get away from that dependence on the buyer, and to diversify its supplies to the West" Elmira Tariverdiyeva – [Trend.az]
2Iran's Mahmoud Ahmadinejad seeks political comeback. Iran's former President Mahmoud Ahmadinejad has launched a political campaign ahead of February's parliamentary elections in what could prove a challenge to the moderates behind a landmark nuclear agreement reached last month. Few expect a rerun of Ahmadinejad's surprise victory in the 2005 elections, which kicked off an eight-year presidency marked by confrontation with the West, incendiary rhetoric toward Israel and refusal to compromise on the disputed nuclear program.[Associated Press]
3Russia, together with Azerbaijan and Kazakhstan, will hold two joint naval exercises in the Caspian Sea by the end of 2015, Navy Commander-in-Chief Adm. Viktor Chirkov said Monday.Between August 3 and 11, the Caspian Sea is hosting the open naval competitions Caspian Cup-2015 and Caspian Derby-2015, as part of the International Army Games."We are planning to hold at least two international naval drills in the Caspian Sea before the end of 2015," Chirkov said at the competitions' opening ceremony. He added that one of the exercises would be tripartite, with the participation of the Russian Caspian Flotilla, the Azerbaijani Navy and the Kazakh Navy. The second round of naval drills will involve only the Azerbaijani and Russian forces.
4Iran offers Azerbaijan to supply oil to Gulf. Iran stands ready to carry out the swap deliveries of Azerbaijani oil to the Persian Gulf, the Iranian Oil Minister Bijan Namdar Zanganeh said.He made the remarks August 4 in Tehran addressing a meeting with Azerbaijan's Economy and Industry Minister Shahin Mustafayev.Zanganeh said that oil can be transported from Iran's Caspian port of Neka via a pipeline (with a capacity of 500,000 barrels per day) to the Tehran Oil Refinery."Instead, Azerbaijan will get oil on the southern borders of Iran," said Zanganeh.
5The construction of a $US10 billion ($A13.74 billion) gas pipeline stretching from Central to South Asia is set to begin in December, Pakistani officials said on Monday after meeting with a delegation from Turkmenistan.Turkmenistan, Afghanistan, Pakistan and India have long planned the ambitious project to meet growing energy needs in the three South Asian countries but administrative issues and unrest in Afghanistan have so far delayed its realization. But the project is politically complex, requiring cooperation between at least four governments, and logistically challenging, as the pipeline would pass through areas of Afghanistan and Pakistan plagued by Taliban and separatist insurgents.
6Sweden has expelled a Russian diplomat and Moscow has retaliated by throwing out a Swedish diplomat.A Swedish Foreign Ministry spokesman said the Russian's activities had not been in accordance with the Vienna Convention, a diplomatic code of behavior.But he did not disclose any details, nor did he say when either expulsion occurred.Sweden has been highly critical of Russia's actions in Ukraine, and increased military activity by Russian planes and vessels in the Baltic Sea region has intensified regional tensions.
7Russia: Gazprom, A Behemoth No More."It was not too long ago that Gazprom, the state-controlled energy conglomerate, was one of the Kremlin's most potent geopolitical weapons. But those days now seem like a distant memory: Gazprom is a financial shadow of its former self.The speed of Gazprom's decline is breathtaking. At its peak in May 2008, the company's market capitalization reached $367.27 billion, making it one of world's most valuable companies, according to a survey compiled by the Financial Times. Gazprom's deputy chair, Alexander Medvedev, repeatedly predicted at the time that within a decade the Russian energy giant could be worth $1 trillion.That prediction now seem foolhardy" [EurasiaNet]
8Iran's Ambassador to India has told the country's media that Tehran is eager to cooperate with New Delhi in mega connectivity projects in the region. Gholamreza Ansari has specifically cited an agreement between the two countries over the development of Iran's southeastern port of Chabahar as a key connectivity project. "India can be always part of any big ticket projects in Iran," Ansari told The Times of India in an exclusive interview.Asked about the possibility of reviving the Iran-Pakistan- India gas pipeline project, the envoy said it was up to India and Pakistan to sort out their differences.
9Elections in Donetsk and Russia's New Conflict-Freeze Model. "Holding an electoral mandate, but fronting for Russia, the authorities of Donetsk and Luhansk could then be seated at the table with Ukraine's central government, to negotiate an "internal" Ukrainian constitutional settlement. That would introduce an entirely new paradigm of "conflict freeze" in Europe's East. For the first time in the 25-year history of those conflicts, Moscow and the main Western chancelleries are urging the aggressed country—Ukraine in this case—to authorize elections in the territory under Russian military and secessionist control, then bargain with the predetermined winners of those elections" [Jamestown]
10Research Report: Coffee in Kazakhstan. Kazakhstan is a nation of tea drinkers and drinking coffee is not a normal habit. Despite this, the interest in coffee increased over the review period with Kazakhstanis traveling more and getting to know other cultures and their cuisines better. The westernisation of Kazakhstani culture has also created a noticeable move towards coffee drinking. The increasing number of foreigners in Kazakhstan has had a positive effect on sales of coffee as well. [Fast Market Research]
Discover the new Right to education handbook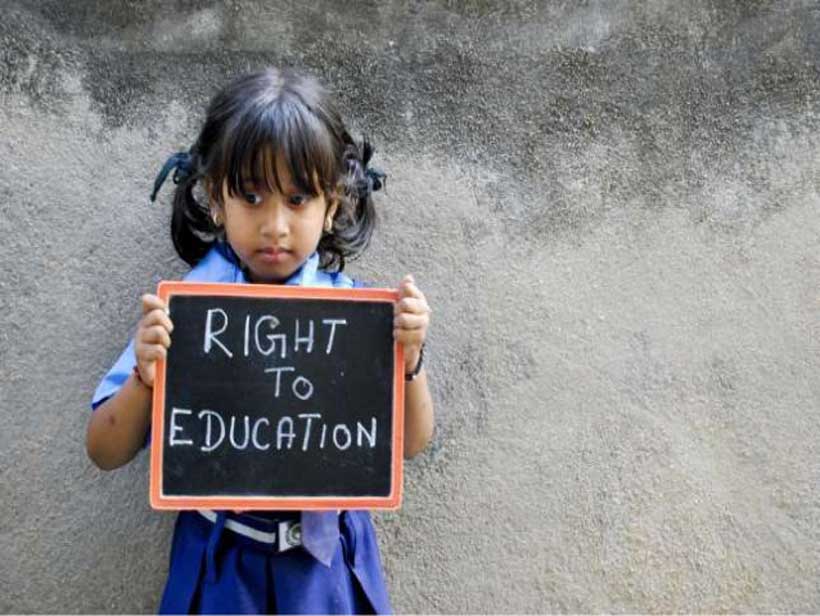 Education is a fundamental human right of every woman, man and child. However, millions are still deprived of educational opportunities every day, many as a result of social, cultural and economic factors.
UNESCO and the Right to Education Initiative (RTE) recently released the Right to education handbook, a key tool for those seeking to understand and advance that right. It is also an important reference for people working towards achieving Sustainable Development Goal 4 by offering guidance on how to leverage legal commitment to the right to education.
Why is this handbook important?
The aim of this handbook is to make sure that everyone enjoys their right to education. Its objective is not to present the right to education as an abstract, conceptual, or purely legal concept, but rather to be action-oriented. It provides practical guidance on how to implement and monitor the right to education along with recommendations to overcome persistent barriers. It seeks to do this by:
Increasing awareness and knowledge of the right to education. This includes the normative angle of the right to education, states' legal obligations, the various sources of law, what states must do to implement it, how to monitor it, and how to increase accountability.
Providing a summary of current debates and issues regarding education and what human rights law says about them, including on forced migration, education in emergencies, the privatization of education, and the challenge of reaching the most marginalized.
Providing an overview of the UN landscape and its mechanisms, including a clear understanding of the role of UNESCO and more generally the United Nations, as well as all relevant actors in education, particularly civil society.
Who should use this handbook?
The handbook was developed to assist all stakeholders who have a crucial role to play in the promotion and implementation of the right to education. This includes:
State officials, to ensure that education policies and practices are better aligned with human rights.
Civil servants, policy-makers, ministers, and the ministry of education staff, officials working in ministries and departments of justice, development, finance, and statistics, as well as National Human Rights Institutions.
Parliamentarians, their researchers and members of staff will find this handbook useful in evaluating and formulating education, human rights, and development legislation, and in implementing international human rights commitments to national law.
Judges, magistrates, clerks, and lawyers and other judicial officials can use the material to explain the legal obligations of the state and how to apply them.
Civil society including NGOs, development organizations, academics, researchers, teachers and journalists will benefit from this handbook as it includes guidance on how to incorporate the right to education in programmatic, research, and advocacy work.
Those who work for inter-governmental organizations, including at key UN agencies, will find this handbook useful in carrying out the mandate of their organizations. Private actors, multilateral and bilateral donors, and investors can use this handbook to ensure their involvement complies with human rights and that they understand and can apply their specific responsibilities.
How to use this handbook?
The handbook was designed to be accessible. Each chapter starts with the key questions addressed in the chapter and ends with a short summary consisting of key points and 'ask yourself' questions, designed to make the reader think deeper about issues raised in the chapter or to encourage people find out more about the situation in their own country.
For more than 70 years, UNESCO has been defending and advancing the right to education, which lies at the heart of its mandate. It recently ran a digital campaign on the #RightToEducation to mark the 70th anniversary of the Universal Declaration of Human Rights.
IEA launches World Energy Outlook in China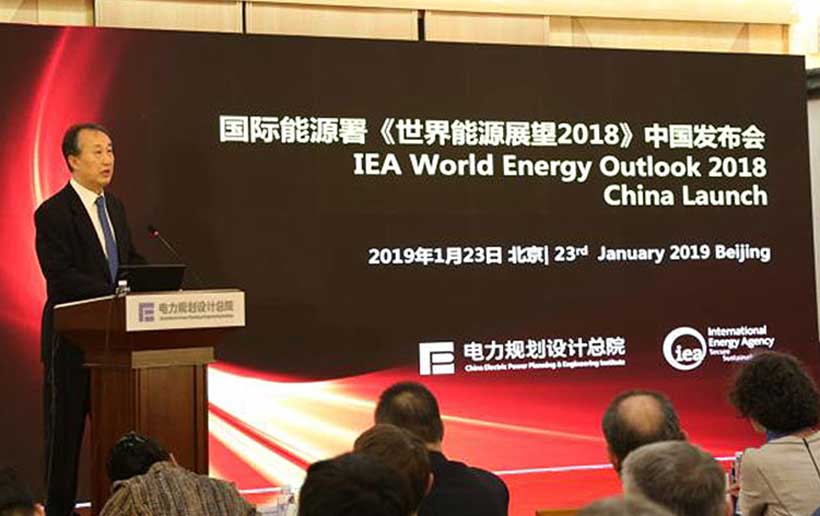 IEA Chief Modeller Laura Cozzi launched the latest World Energy Outlook in Beijing on 23 January. The China launch brought together over 120 officials and experts drawn from government, academia and the power industry to discuss the latest global energy trends, and the outlook for the electricity.
During his opening remarks, Li Ye, Executive Director General of China's National Energy Agency noted the strong IEA-China relationship that has delivered key results across a range of important areas of reform for China including: power market reform, distributed energy, renewables and gas market design.
At the IEA Ministerial meeting in 2015, China became one of the first countries to activate Association status with the Agency. Since then the IEA and China have been working closely together to achieve energy reform in China. In 2017, the IEA and China agreed a Three Year Work programme to boost energy policy analysis, promote clean energy systems, build capacity on energy regulation, and improve exchange of data on renewable energy and other resources.  The launch in Beijing was organised by the China Electricity Power Planning and Engineering Institute, which hosts IEA's China Liaison Office.
The IEA's work with China includes collaboration to draw upon best international practice in carbon emissions trading, and power market reforms that enables renewable energy to make a greater contribution to electricity supply. Work is ongoing with Chinese counterparts as the new Five Year Plan, and longer-term plans, are put in place to accelerate China's clean energy transition.  The IEA will launch its latest work on China's Power System Reform in Beijing on 25 February.
UNIDO to pilot Better Cotton Initiative in Egypt towards sustainable cotton production
The United Nations Industrial Development Organization (UNIDO), under the framework of The Egyptian Cotton Project, launched the Better Cotton Initiative (BCI) pilot in the country to support the Egyptian Cotton branding as part of a renewed drive to increase product sustainability, improve working conditions along the supply chain, and support cotton growers and relevant institutions in paving the way towards the pilot's national upscaling.
"The project's vision is to pilot the BCI standard system in Egypt to advance the cotton industry in a way that cares for the environment and the farmers growing it, through a multi-stakeholder programme jointly coordinated by UNIDO, relevant governmental entities, farmers' cooperatives, cotton and textile associations, and local and international private sector stakeholders," said The Egyptian Cotton Project's spokesperson.
The BCI will  strengthen the competitiveness of the Egyptian textile industry in the global market through an holistic approach to sustainable cotton production which covers all three pillars of sustainability: environmental, social and economic. Farmers will receive trainings and those who meet rigorous levels of sustainable production and employee welfare will be granted the BCI standard.
Funded by the Italian Agency for Development Cooperation, the Egyptian Cotton project is implemented by UNIDO in collaboration with the Ministry of Trade and Industry, the Ministry of Agriculture and Land Reclamation as well as with local and international textile private sector stakeholders. It also leverages the "Cottonforlife" CSR initiative by Filmar Group.