Oil giants in anticipation of sanctions lifting for Iran return
Welcome to the Caspian Daily, where you will find the 10 most important things you need to know on Caspian Sea Region. We appreciate ideas, reports, news and interesting articles. Send along to Caspian[at]moderndiplomacy.eu or on Twitter: @DGiannakopoulos
1Foreign energy giants, which have been waiting for return to the Iranian market, now have a real chance to restore their activity in the Islamic Republic.BP, Royal Dutch Shell and Italy's largest oil producer Eni are awaiting a lifting of the sanctions against Iran in order to assess the feasibility of participation in oil and gas projects in the country."For us, Iran is a huge gas province so it would be good to be there – in conventional gas – at the right terms," Shell's financial chief Simon Henry said in London according to Press TV.Though Shell is interested in returning to Iran, Henry said that the company did not expect any quick, easy deals."Anybody who thinks that we are going to suddenly swan in and end up with great contracts that make a difference within 12 months, I think is a little naive. It's not going to be easy, it will take time," the energy news provider Platts quoted Henry as saying. Despite Shell's long-term activities in Iran's upstream projects, including in South Pars, the firm pulled out of the world's largest gas field's Phase 13 development in 2008. Shell also operated Iran's Soroush and Nowruz oilfields in the Persian Gulf at a capacity of 200,000 barrels per day. An outstanding debt to the tune of $2.3 billion remains unpaid by the company to Iran since 2012.
2Baku, Moscow focus on military cooperation. Azerbaijani and Russian high-ranking officials have discussed the military cooperation between the two countries.Sergei Shoigu, the Russian Defense Minister and Zakir Hasanov, the Azerbaijani Defense Minister met on August 1 during latter's visit to Moscow, Azerbaijani defense ministry reported."I am very pleased that you have found time to take part in the opening ceremony of Army games. Hopefully, your team will show good results," RIA Novosti quoted Shoigu as saying at a meeting with his Azerbaijani counterpart.During the meeting, the Azerbaijani and Russian defense minsters exchanged views on topical issues of regional security, as well as on the state and prospects of military cooperation between Russia and Azerbaijan.
3Russia is Preparing the 4th Open Innovations Forum 2015. From October 28 to November 1, 2015, Moscow will host for the fourth time the annual Open Innovations Forum – the largest event in Russia that focuses on technology entrepreneurship and innovation-driven development. For the first time Open Innovations 2015 will comprise a five-day international professional congress and a popular exhibition for general public performed as Technology Show. The forum, centered around the main topic of Humanity in the Center of the Technological Revolution, will last for five days. Each day will be devoted to one of five specific spheres of the human life, dramatically changing under the impact of technologies – productivity, habitat, education, health and entertainment.
4Turkmenistan completing gas pipeline construction for Europe. The 'East-West' gas pipeline, under construction in Turkmenistan, will link major gas reserves, creating conditions for Turkmen fuel exports to world markets, said the 'Neutral Turkmenistan' newspaper Aug. 1. 'East-West' is over 800 kilometers long and has a capacity of 30 billion cubic meters a year, said the pipeline is being built by the divisions of the Turkmen state concerns, Turkmengaz and Turkmennebitgazgurlushyk. The pipeline starts at the 'Shatlyk' gas compressor station in the Mary province, and then, running westerly through the Mary and Ahal provinces, it will be connected to the 'Belek' gas compressor station in the Balkan province.
5Will gas become divisive point between Russia and Turkmenistan? "Gas sphere was one of the strategic areas of partnership between Turkmenistan and Russia until recently. Turkmenistan transports its gas to Russia via the Central Asia-Center gas pipeline that was constructed during the Soviet period and monopolized by Russia's Gazprom company. Turkmenistan's Ministry of Oil and Gas Industry and Mineral Resources said in mid-July that Gazprom Export LLC (100-percent subsidiary of Russia's Gazprom company) doesn't pay the remaining money for the actually delivered Turkmen natural gas, without explaining the reason. Later, the world media reported citing the sources close to Gazprom that the company has filed a lawsuit in Stockholm Court against Turkmenistan's Turkmengaz company demanding to revise the prices in the gas supply contract" [Azernews]
6Azerbaijan's cooperation with the Shanghai Cooperation Organization will create new opportunities for the country, Hikmet Hajiyev, the spokesman for Azerbaijan's Foreign Ministry said on July 30."Azerbaijan's foreign policy is multi-vector, and in this respect the country is further expanding cooperation on bilateral and multilateral bases," he noted. Hajiyev also noted that in this context, it is possible to highlight Azerbaijan's observer status in the Arab League, African Union, Organization of American States, and other regional and international organizations, which creates even greater opportunities for the country to develop relations with multilateral organizations and their member states.
7Kazakhstan seeks to reclaim historical role as the crossroads of East and West. "as more and more of its manufacturers move inland, China is looking to develop trade from the west, following the tracks of the fabled Silk Road and once again making Xian the gateway to Europe. While shipping by sea takes about five weeks, the new Silk Road train can deliver goods from China to Europe in three weeks. It's more expensive than sea freight, but the shorter transit time often makes it worthwhile for multi-national companies dependent on global trade. Railway officials in Kazakhstan told me the goal now is to optimize the inland route and reduce costs so the new Silk Road becomes even more viable for businesses" [Times of Oman]
8The Iran deal and South Asia. "India likes to regard itself as a rival of China for influence in Central Asia and has been making hectic plans to catch up with its northern neighbour. To match China's 'One Belt One Road' initiative for a network of infrastructure and energy projects to link China with Europe and the Middle East over land and by sea, Delhi has revived plans for a transit corridor to Europe and Russia through Iran. India has labelled it as the International North-South Transit Corridor (INSTC). It includes transport by rail, road and sea from Mumbai to Moscow via Bandar Abbas in Iran, with options for connectivity with Turkey and countries in Eastern Europe. Not surprisingly, given the availability of other more viable existing and planned transit routes between Asia and Europe, the INSTC has gained little traction so far" writes Asif Ezdi for thenews.com.pk
9Kazkommertsbank JSC ("KKB"), one of the largest banks in Kazakhstan and Central Asia, sold its 99.86 percent stake, representing 1,497,946 common shares, in "Subsidiary of BTA Bank "London-Almaty" Insurance Company" JSC July 21 2015, the press service of the bank said. The stake was earlier transferred to KKB in line with the Agreement on the simultaneous transfer of assets and liabilities between KKB and BTA.The value of the stake was based upon an independent appraisal prepared by international audit company. Earlier, Kazkommertsbank JSC received "Subsidiary of BTA Bank "London-Almaty" Insurance Company" JSC from BTA Bank JSC within the framework of the agreement on the simultaneous transfer of assets and liabilities.
10A delegation from Azerbaijan, to be led by the Minister of Economic Development, is slated to arrive in Tehran on Monday to consolidate bilateral relations and discuss implementation of previously accorded joint projects in the energy sector."We are presently hashing out organizational affairs such as setting the date for the working group's first meeting as well as specifying its agenda of activites," the deputy head of Azerbaijan's State Agency for Alternative and Renewable Energy Sources Jamil Melikov.The Azeri officals have voiced their willingness for Iran's partnership in Trans-Anatolian Natural Gas Pipeline (TANAP) project to transfer sour gas from Iran's South Pars field to EU markets.
The COVID-19 Shock to Kazakhstan's Economy Largest in Two Decades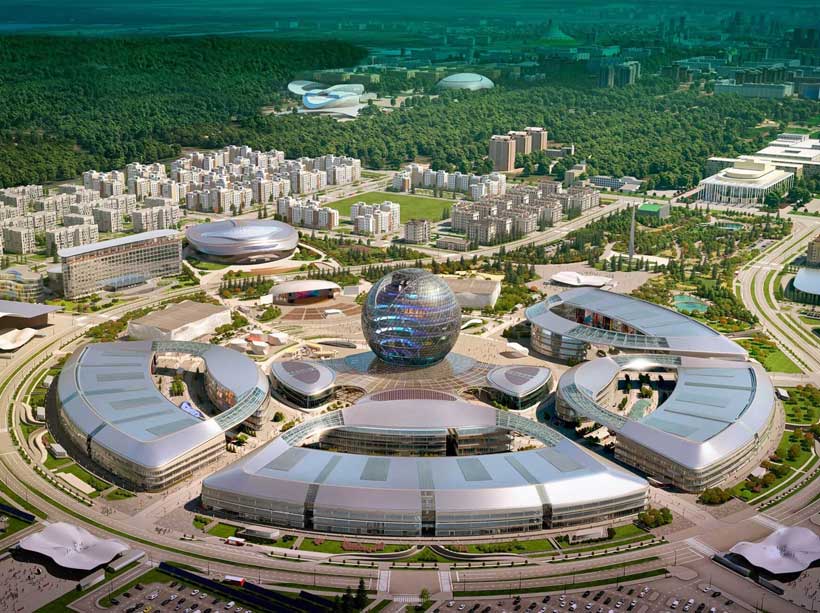 For the first time since the late 1990s Kazakhstan's economy is expected to contract by projected 3 percent in 2020 with a moderate recovery by 2.5 percent in 2021, according to the World Bank's latest Kazakhstan Economic Update (Summer 2020) – Navigating the Crisis report.
Although Kazakhstan's GDP showed mild growth at 2.3 percent in the first quarter, economic activities weakened in the following months as commodity prices dropped, trade declined, and COVID-19 preventive measures slowed economic activity. Consumer demand showed moderate growth at at 1.2 percent, reflecting growing concerns over COVID-19 and the restriction measures. Investment is expected to ease to 1.0 percent annually, supported mostly by the on-going foreign direct investments into the oil and gas industry and residential construction. Supply disruptions and currency depreciation pushed up inflation to above the upper bound of the National Bank target range.
"The authorities acted early to contain the COVID-19 pandemic, and the accumulated fiscal buffers allow the government to introduce a relief package to mitigate the impacts of COVID-19 on the economy," said Sjamsu Rahardja, Senior Country Economist, World Bank in Kazakhstan. "Weak demand and oil prices, as well as the protacted pandemic expose significant risks to the economic outlook. Authorities may want to consider using the available resources to provide relief to the poor and vulnerable, protect productive assets, and introduce reforms to sustain economic recovery."
A prolonged crisis is likely to increase poverty and can increase inequality in Kazakhstan. Preliminary estimates suggest that poverty rate may rise in 2020 from a projected 8.3 to 12.7 percent – equating to more than 800 thousand additional people living in poverty. The shock to the labor market in Kazakhstan due to both the pandemic and the mitigation measures, is expected to have severe implications for jobs, particularly in sectors that employ low-skilled workers.
The report also argues that COVID-19 has a negative impact on human capital development in Kazakhstan. Unequal access to quality education, especially during lockdown, can negatively impact human capital development for the poor. School closures could result in learning loss of more than one-third of a school year and the impact could mean a decline in the Program for International Student Assessement (PISA) points. As most students in the country currently perform around the threshold for functional literacy and assuming some will lose more than others, the estimates suggest that the percentage of students performing below functional literacy will increase by 3 percentage points (from 64 to 67 percent).
"The impact of COVID-19 on education and learning losses will have a decades-long impact on the economy by an estimated 2.9 percent, amounting to an overall economic loss of up to $1.9 billion every year", says Jean-Francois Marteau, World Bank Country Manager for Kazakhstan. "A focus on improving access to quality education, including distance learning, would be important to prevent a decline in the quality of human capital, especially among Kazakhstan's low-income population."
The report concludes that under the risk of a prolonged slump in the global oil market, Kazakhstan's pathway for a resilient recovery may focus on strengthening the effectiveness of public administration and services, including the use of e-platforms to deliver key public services, better tax administration, and a mechanism to review and redeploy fiscal resources toward better state programs. A renewed emphasis on reforms in the logistics, digital telecommunications, and financial sectors could help the overall private sector explore new opportunities.
China-Eurasia Council condemns aggression of Azerbaijan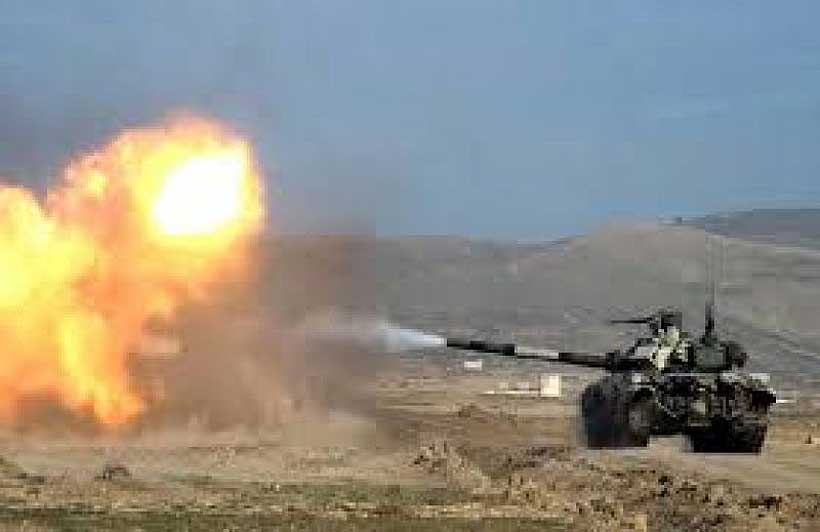 China-Eurasia Council for Political and Strategic Research strongly condemns Azerbaijani aggression which Baku started on July 12, 2020. Azerbaijani Ministry of Defense is a threat for the entire World as it is speaking about its aims to strike Metsamor Nuclear Plant, which is located in Armenia. Baku must understand that this is a crime against humanity, and it is equal to nuclear strike.The destruction of Metsamor Nuclear plant will be a disaster not only for Armenia, but also for Iran, Georgia and Azerbaijan, it will harm World's environment and stand a real problem for several generations of the World. It is worth mentioning, that this time Baku attacked the Northern borders of Armenia, which are sovereign territory of the Republic of Armenia according to International law. Azerbaijan violated the principle of territorial integrity of a sovereign state, which is one of the important pillars of International law.
China-Eurasia Council for Political and Strategic Research condemns Azerbaijan for using force against civilian population of Armenia and calls for peaceful negotiations. Baku must show solidarity and join global ceasefire initiated by the UN secretary general Antonio Guterres and must not try to escalate the situation on the border to deflect public attention from the situation concerning the outbreak of Covid-19 in Azerbaijan. We call official Baku to take care of Azerbaijani people in the hard times of Coronavirus and not send its soldiers to real death. Being multinational Council, for us It's terrible to hear about lossfrom both sides and we express our sincere condolences. Hopefully peace will come to South Caucasus, which is an important crossroad in Eurasian mainland and it can stand a very important link for Belt and Road Initiative, if all problems solved in a peaceful way.
Condemnation Of Armenian Aggression By Friends Of Azerbaijan (FoA)
Friends of Azerbaijan (FoA) strongly condemns the coward act of Armenians aggression in the Tovuz district of Azerbaijan that is a sheer violation of international borders and law. The act is an attempt of Armenia to drive global attention from the peaceful dialogue and negotiation process on Nagorno Karabakh.
In an online meeting of the delegates of the Friends of Azerbaijan (FoA), a joint declaration of condemnation has been issued by the honorable members of Friends of Azerbaijan (FoA).
According to this declaration, Armenian aggression can jeopardize the whole South Caucasus region. The incident on July 12, 2020, is being considered as a direct attack on Azerbaijan and the repercussions of this incident can result in massive catastrophe in the entire region.

The delegates of Friends of Azerbaijan (FoA) stressed the global powers to come forward and take serious action on Armenian intervention by violating the international border of Azerbaijan. The act of Armenia is an open challenge to the sovereignty of Azerbaijan.
Malik Ayub Sumbal founder of Friends of Azerbaijan (FoA) termed that Armenia is losing its legal and moral position on Nagorno Karabakh and there is mounting pressure on Armenia by the international community for the peaceful solution of Nagorno Karabakh according to the UN Resolutions. At this time to get rid of such kind of diplomatic moves, Armenia has launched another major front in Tovuz.
When the whole world is busy against the Covid19 Armenian Prime Minister has chosen a very dangerous path that can take the whole region into war and bloodshed.
Friends of Azerbijan (FoA) is firmly standing with shoulder by shoulder to the people of Azerbaijan and martyr's families at this hour.