Oil giants in anticipation of sanctions lifting for Iran return
Welcome to the Caspian Daily, where you will find the 10 most important things you need to know on Caspian Sea Region. We appreciate ideas, reports, news and interesting articles. Send along to Caspian[at]moderndiplomacy.eu or on Twitter: @DGiannakopoulos
1Foreign energy giants, which have been waiting for return to the Iranian market, now have a real chance to restore their activity in the Islamic Republic.BP, Royal Dutch Shell and Italy's largest oil producer Eni are awaiting a lifting of the sanctions against Iran in order to assess the feasibility of participation in oil and gas projects in the country."For us, Iran is a huge gas province so it would be good to be there – in conventional gas – at the right terms," Shell's financial chief Simon Henry said in London according to Press TV.Though Shell is interested in returning to Iran, Henry said that the company did not expect any quick, easy deals."Anybody who thinks that we are going to suddenly swan in and end up with great contracts that make a difference within 12 months, I think is a little naive. It's not going to be easy, it will take time," the energy news provider Platts quoted Henry as saying. Despite Shell's long-term activities in Iran's upstream projects, including in South Pars, the firm pulled out of the world's largest gas field's Phase 13 development in 2008. Shell also operated Iran's Soroush and Nowruz oilfields in the Persian Gulf at a capacity of 200,000 barrels per day. An outstanding debt to the tune of $2.3 billion remains unpaid by the company to Iran since 2012.
2Baku, Moscow focus on military cooperation. Azerbaijani and Russian high-ranking officials have discussed the military cooperation between the two countries.Sergei Shoigu, the Russian Defense Minister and Zakir Hasanov, the Azerbaijani Defense Minister met on August 1 during latter's visit to Moscow, Azerbaijani defense ministry reported."I am very pleased that you have found time to take part in the opening ceremony of Army games. Hopefully, your team will show good results," RIA Novosti quoted Shoigu as saying at a meeting with his Azerbaijani counterpart.During the meeting, the Azerbaijani and Russian defense minsters exchanged views on topical issues of regional security, as well as on the state and prospects of military cooperation between Russia and Azerbaijan.
3Russia is Preparing the 4th Open Innovations Forum 2015. From October 28 to November 1, 2015, Moscow will host for the fourth time the annual Open Innovations Forum – the largest event in Russia that focuses on technology entrepreneurship and innovation-driven development. For the first time Open Innovations 2015 will comprise a five-day international professional congress and a popular exhibition for general public performed as Technology Show. The forum, centered around the main topic of Humanity in the Center of the Technological Revolution, will last for five days. Each day will be devoted to one of five specific spheres of the human life, dramatically changing under the impact of technologies – productivity, habitat, education, health and entertainment.
4Turkmenistan completing gas pipeline construction for Europe. The 'East-West' gas pipeline, under construction in Turkmenistan, will link major gas reserves, creating conditions for Turkmen fuel exports to world markets, said the 'Neutral Turkmenistan' newspaper Aug. 1. 'East-West' is over 800 kilometers long and has a capacity of 30 billion cubic meters a year, said the pipeline is being built by the divisions of the Turkmen state concerns, Turkmengaz and Turkmennebitgazgurlushyk. The pipeline starts at the 'Shatlyk' gas compressor station in the Mary province, and then, running westerly through the Mary and Ahal provinces, it will be connected to the 'Belek' gas compressor station in the Balkan province.
5Will gas become divisive point between Russia and Turkmenistan? "Gas sphere was one of the strategic areas of partnership between Turkmenistan and Russia until recently. Turkmenistan transports its gas to Russia via the Central Asia-Center gas pipeline that was constructed during the Soviet period and monopolized by Russia's Gazprom company. Turkmenistan's Ministry of Oil and Gas Industry and Mineral Resources said in mid-July that Gazprom Export LLC (100-percent subsidiary of Russia's Gazprom company) doesn't pay the remaining money for the actually delivered Turkmen natural gas, without explaining the reason. Later, the world media reported citing the sources close to Gazprom that the company has filed a lawsuit in Stockholm Court against Turkmenistan's Turkmengaz company demanding to revise the prices in the gas supply contract" [Azernews]
6Azerbaijan's cooperation with the Shanghai Cooperation Organization will create new opportunities for the country, Hikmet Hajiyev, the spokesman for Azerbaijan's Foreign Ministry said on July 30."Azerbaijan's foreign policy is multi-vector, and in this respect the country is further expanding cooperation on bilateral and multilateral bases," he noted. Hajiyev also noted that in this context, it is possible to highlight Azerbaijan's observer status in the Arab League, African Union, Organization of American States, and other regional and international organizations, which creates even greater opportunities for the country to develop relations with multilateral organizations and their member states.
7Kazakhstan seeks to reclaim historical role as the crossroads of East and West. "as more and more of its manufacturers move inland, China is looking to develop trade from the west, following the tracks of the fabled Silk Road and once again making Xian the gateway to Europe. While shipping by sea takes about five weeks, the new Silk Road train can deliver goods from China to Europe in three weeks. It's more expensive than sea freight, but the shorter transit time often makes it worthwhile for multi-national companies dependent on global trade. Railway officials in Kazakhstan told me the goal now is to optimize the inland route and reduce costs so the new Silk Road becomes even more viable for businesses" [Times of Oman]
8The Iran deal and South Asia. "India likes to regard itself as a rival of China for influence in Central Asia and has been making hectic plans to catch up with its northern neighbour. To match China's 'One Belt One Road' initiative for a network of infrastructure and energy projects to link China with Europe and the Middle East over land and by sea, Delhi has revived plans for a transit corridor to Europe and Russia through Iran. India has labelled it as the International North-South Transit Corridor (INSTC). It includes transport by rail, road and sea from Mumbai to Moscow via Bandar Abbas in Iran, with options for connectivity with Turkey and countries in Eastern Europe. Not surprisingly, given the availability of other more viable existing and planned transit routes between Asia and Europe, the INSTC has gained little traction so far" writes Asif Ezdi for thenews.com.pk
9Kazkommertsbank JSC ("KKB"), one of the largest banks in Kazakhstan and Central Asia, sold its 99.86 percent stake, representing 1,497,946 common shares, in "Subsidiary of BTA Bank "London-Almaty" Insurance Company" JSC July 21 2015, the press service of the bank said. The stake was earlier transferred to KKB in line with the Agreement on the simultaneous transfer of assets and liabilities between KKB and BTA.The value of the stake was based upon an independent appraisal prepared by international audit company. Earlier, Kazkommertsbank JSC received "Subsidiary of BTA Bank "London-Almaty" Insurance Company" JSC from BTA Bank JSC within the framework of the agreement on the simultaneous transfer of assets and liabilities.
10A delegation from Azerbaijan, to be led by the Minister of Economic Development, is slated to arrive in Tehran on Monday to consolidate bilateral relations and discuss implementation of previously accorded joint projects in the energy sector."We are presently hashing out organizational affairs such as setting the date for the working group's first meeting as well as specifying its agenda of activites," the deputy head of Azerbaijan's State Agency for Alternative and Renewable Energy Sources Jamil Melikov.The Azeri officals have voiced their willingness for Iran's partnership in Trans-Anatolian Natural Gas Pipeline (TANAP) project to transfer sour gas from Iran's South Pars field to EU markets.
New ADB Platform to Help Boost Financing for Climate Action
The Asian Development Bank (ADB) has launched a new platform aimed at helping its developing member countries in Asia and the Pacific mobilize funding to meet their goals under the Paris Agreement.
The NDC Advance platform will help countries mobilize finance to implement Nationally Determined Contributions (NDCs) regarding greenhouse gas emissions that each country has voluntarily committed to under the Paris Agreement. NDCs also describe priority actions for countries to adapt to climate change.
The announcement was made at the 24th Session of the Conference of the Parties to the United Nations Framework Convention on Climate Change (COP24) in Katowice, Poland, which is aiming to finalize a rulebook for the Paris Agreement when it goes into effect on 1 January 2020.
The agreement aims to limit the increase in the global average temperature to below 2°C, while aiming for 1.5°C.
"Through their NDCs, our developing member countries have made ambitious commitments to respond to climate change," said ADB Vice-President for Knowledge Management and Sustainable Development Mr. Bambang Susantono. "We need to ensure that countries are able to mobilize the needed financing to deliver on their commitments. NDC Advance will help countries devise investment plans to tap financing from a variety of sources and to implement priority projects effectively."
NDC Advance is funded through a $4.55 million grant from ADB and will have three aims: providing technical assistance that helps countries better engage with potential sources of climate finance and to make use of innovative finance mechanisms; identifying and prioritizing climate projects; and supporting countries in tracking how projects deliver against their NDC goals.
The new initiative will help propel the climate actions ADB has committed to under its Strategy 2030 program.
ADB earlier this year committed to ensuring that 75% of its operations will support climate change mitigation and adaptation by 2030, while providing cumulative climate financing of $80 billion from its own sources between 2019 and 2030.
Egypt: Shifting Public Funds from Infrastructure to Investing in People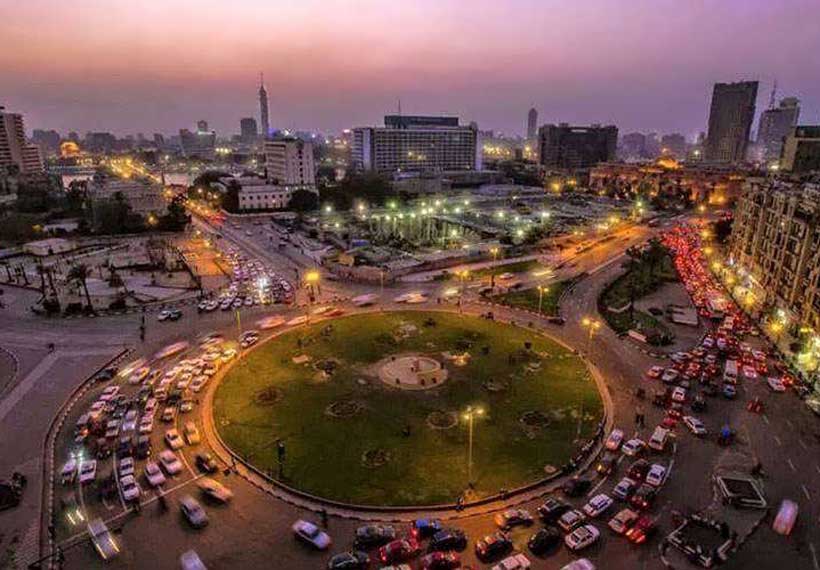 Egypt has an opportunity to capitalize on current reforms by enabling more private investment in infrastructure and freeing up public funds for investments in people's education, health and social protection. This is according to a new World Bank report launched today in Cairo,''Egypt: Enabling Private Investment and Commercial Financing in Infrastructure'', which calls for increasing the public funds available for building human capital by expanding successful energy reforms to other key sectors, such as transport, logistics, water and agriculture.
"Egypt can learn from global experience and gain by increasing the use of private sector finance, management expertise and innovation in commercial infrastructure and agriculture, conserving public sector resources for where they are needed most", said Clive Harris, Head for Maximizing Finance for Development for the World Bank.
Egypt is now beginning to reap the benefits of its transformative economic reform program. Macroeconomic stability and market confidence have been largely restored, growth has resumed, fiscal accounts are improving, and the public debt ratio is projected to fall for the first time in a decade.
"Egypt has demonstrated that by having a package aimed at reducing economic risks, pursuing sector level reforms and well-prepared bankable projects, large scale foreign and domestic investment can be achieved, This is visible through the  US$ 2 billion invested in the largest solar park in the world, Benban, as well as US$ 13 billion in the Zohr field and other natural gas projects" said Ashish Khanna, Program Leader for Sustainable Development at the World Bank.
The report indicates that the action plan to further enabling private investment requires clear policy actions to resolve four cross cutting barriers to private investment – namely better management of land, transparency in Government procurement, efficiency in state owned enterprise and encouraging long term domestic financing. This needs to be complemented with developing projects for private investments with maximum economic impact, like the regional energy hub, logistics corridors, freight transport and agricultural transformation hubs.
The gains from reforms would also free up scarce public resources and allow for them to be re-allocated to investments in the education and health of Egyptians, the country's human capital. Reforms in the energy sector provide an example of what is possible. The reform of energy subsidies freed up US$14 billon, reduced the pressure on the national budget and allowed the quadrupling of the investments in social safety net programs.
According to the report, for Egypt to maintain its reform momentum and focus on investing in its citizens, it will need to broaden and deepen its reform agenda to other sectors. This would be part of a fundamental shift away from the state as a provider of employment and output to an enabler of private investment; with the economy driven by a dynamic private sector generating jobs for the youth.
The report identifies four sectors which have huge potential for private investments and illustrates how successfully attracting those investments would generate growth, create jobs and ultimately contribute to developing Egypt's human capital. The four sectors analyzed in the report are: transport, energy, water and sanitation, and agriculture.
The World Bank provides technical, analytical and financial support to help Egypt reduce poverty and boost shared prosperity. The focus of Bank support includes social safety nets, energy, transport, rural water and sanitation, irrigation, social housing, health care, job creation, and financing for micro and small enterprises. The World Bank currently has a portfolio of 16 projects with a total commitment of US$6.69 billion.
New Initiative to Mitigate Risk for Global Solar Scale-up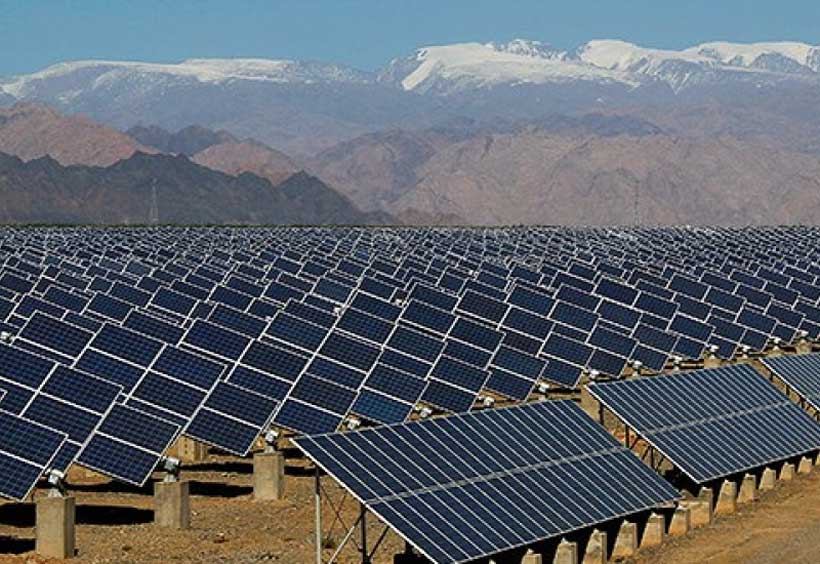 The World Bank and Agence Française de Développement (AFD) are developing a joint Global Solar Risk Mitigation Initiative (SRMI), an integrated approach to tackle policy, technical and financial issues associated with scaling up solar energy deployment, especially in some of the world's poorest countries.
Initiated in Delhi at the first International Solar Alliance (ISA) summit in March 2018, the initiative will support the ISA's goal to reduce costs and mobilize $1,000 billion in public and private investments to finance 1,000 GW of global solar capacity by 2030.
"The World Bank, in partnership with AFD, remains committed to the International Solar Alliance's goals and to global efforts to fight climate change. Through this new, integrated approach, we hope to further scale up solar energy use by reducing the cost of financing for solar projects and de-risking them, especially in low-income countries," said Riccardo Puliti, Senior Director of Energy and Extractives at the World Bank.
As the costs for solar power have fallen steadily, solar power is increasingly viewed as a key component in the fight against climate change. However, solar deployment has been slow in some emerging markets, particularly Africa, due to layers of risks perceived by the private sector in financing solar projects. The SRMI aims to change that.
"This partnership with ISA and the World Bank is another step towards achieving the objective of the Paris Agreement of redirecting financial flows in favor of low carbon and resilient development pathways.  AFD is glad to join forces with these partners to deliver on the commitments made at COP21, to bring solutions to de-risk potential solar investments and mobilize the private sector to invest in sustainable development" said Rémy RIOUX, CEO of AFD.
The SRMI's integrated approach will include:
Support for the development of an enabling policy environment in targeted countries
A new digital procurement (e-tendering) platform to facilitate and streamline solar auctions
Targeting relatively small (under 20 MW) solar projects, offering a more comprehensive risk mitigation package of support to a wider range of investors and financiers to promote scale up at later stages. The financial risk mitigation package offered by SRMI will be supported by technical assistance and concerted engagement on planning, resource mapping and power sector reforms to ensure the creditworthiness of utilities in these countries
Mitigating the residual project's risks through adequate risk mitigation financial instruments for both on and off-grid projects
The governments of India and France launched the ISA, an international organization as part of the Paris Climate Agreement in 2015 to scale up solar energy resources, reduce the cost of financing for solar projects around the world and ultimately help reach the Sustainable Development Goal on energy (SDG7) of providing access to affordable, reliable, sustainable and modern energy to all. To date, 71 countries have signed the constituting treaty of the ISA, and 48 have ratified it.