Oil giants in anticipation of sanctions lifting for Iran return
Welcome to the Caspian Daily, where you will find the 10 most important things you need to know on Caspian Sea Region. We appreciate ideas, reports, news and interesting articles. Send along to Caspian[at]moderndiplomacy.eu or on Twitter: @DGiannakopoulos
1Foreign energy giants, which have been waiting for return to the Iranian market, now have a real chance to restore their activity in the Islamic Republic.BP, Royal Dutch Shell and Italy's largest oil producer Eni are awaiting a lifting of the sanctions against Iran in order to assess the feasibility of participation in oil and gas projects in the country."For us, Iran is a huge gas province so it would be good to be there – in conventional gas – at the right terms," Shell's financial chief Simon Henry said in London according to Press TV.Though Shell is interested in returning to Iran, Henry said that the company did not expect any quick, easy deals."Anybody who thinks that we are going to suddenly swan in and end up with great contracts that make a difference within 12 months, I think is a little naive. It's not going to be easy, it will take time," the energy news provider Platts quoted Henry as saying. Despite Shell's long-term activities in Iran's upstream projects, including in South Pars, the firm pulled out of the world's largest gas field's Phase 13 development in 2008. Shell also operated Iran's Soroush and Nowruz oilfields in the Persian Gulf at a capacity of 200,000 barrels per day. An outstanding debt to the tune of $2.3 billion remains unpaid by the company to Iran since 2012.
2Baku, Moscow focus on military cooperation. Azerbaijani and Russian high-ranking officials have discussed the military cooperation between the two countries.Sergei Shoigu, the Russian Defense Minister and Zakir Hasanov, the Azerbaijani Defense Minister met on August 1 during latter's visit to Moscow, Azerbaijani defense ministry reported."I am very pleased that you have found time to take part in the opening ceremony of Army games. Hopefully, your team will show good results," RIA Novosti quoted Shoigu as saying at a meeting with his Azerbaijani counterpart.During the meeting, the Azerbaijani and Russian defense minsters exchanged views on topical issues of regional security, as well as on the state and prospects of military cooperation between Russia and Azerbaijan.
3Russia is Preparing the 4th Open Innovations Forum 2015. From October 28 to November 1, 2015, Moscow will host for the fourth time the annual Open Innovations Forum – the largest event in Russia that focuses on technology entrepreneurship and innovation-driven development. For the first time Open Innovations 2015 will comprise a five-day international professional congress and a popular exhibition for general public performed as Technology Show. The forum, centered around the main topic of Humanity in the Center of the Technological Revolution, will last for five days. Each day will be devoted to one of five specific spheres of the human life, dramatically changing under the impact of technologies – productivity, habitat, education, health and entertainment.
4Turkmenistan completing gas pipeline construction for Europe. The 'East-West' gas pipeline, under construction in Turkmenistan, will link major gas reserves, creating conditions for Turkmen fuel exports to world markets, said the 'Neutral Turkmenistan' newspaper Aug. 1. 'East-West' is over 800 kilometers long and has a capacity of 30 billion cubic meters a year, said the pipeline is being built by the divisions of the Turkmen state concerns, Turkmengaz and Turkmennebitgazgurlushyk. The pipeline starts at the 'Shatlyk' gas compressor station in the Mary province, and then, running westerly through the Mary and Ahal provinces, it will be connected to the 'Belek' gas compressor station in the Balkan province.
5Will gas become divisive point between Russia and Turkmenistan? "Gas sphere was one of the strategic areas of partnership between Turkmenistan and Russia until recently. Turkmenistan transports its gas to Russia via the Central Asia-Center gas pipeline that was constructed during the Soviet period and monopolized by Russia's Gazprom company. Turkmenistan's Ministry of Oil and Gas Industry and Mineral Resources said in mid-July that Gazprom Export LLC (100-percent subsidiary of Russia's Gazprom company) doesn't pay the remaining money for the actually delivered Turkmen natural gas, without explaining the reason. Later, the world media reported citing the sources close to Gazprom that the company has filed a lawsuit in Stockholm Court against Turkmenistan's Turkmengaz company demanding to revise the prices in the gas supply contract" [Azernews]
6Azerbaijan's cooperation with the Shanghai Cooperation Organization will create new opportunities for the country, Hikmet Hajiyev, the spokesman for Azerbaijan's Foreign Ministry said on July 30."Azerbaijan's foreign policy is multi-vector, and in this respect the country is further expanding cooperation on bilateral and multilateral bases," he noted. Hajiyev also noted that in this context, it is possible to highlight Azerbaijan's observer status in the Arab League, African Union, Organization of American States, and other regional and international organizations, which creates even greater opportunities for the country to develop relations with multilateral organizations and their member states.
7Kazakhstan seeks to reclaim historical role as the crossroads of East and West. "as more and more of its manufacturers move inland, China is looking to develop trade from the west, following the tracks of the fabled Silk Road and once again making Xian the gateway to Europe. While shipping by sea takes about five weeks, the new Silk Road train can deliver goods from China to Europe in three weeks. It's more expensive than sea freight, but the shorter transit time often makes it worthwhile for multi-national companies dependent on global trade. Railway officials in Kazakhstan told me the goal now is to optimize the inland route and reduce costs so the new Silk Road becomes even more viable for businesses" [Times of Oman]
8The Iran deal and South Asia. "India likes to regard itself as a rival of China for influence in Central Asia and has been making hectic plans to catch up with its northern neighbour. To match China's 'One Belt One Road' initiative for a network of infrastructure and energy projects to link China with Europe and the Middle East over land and by sea, Delhi has revived plans for a transit corridor to Europe and Russia through Iran. India has labelled it as the International North-South Transit Corridor (INSTC). It includes transport by rail, road and sea from Mumbai to Moscow via Bandar Abbas in Iran, with options for connectivity with Turkey and countries in Eastern Europe. Not surprisingly, given the availability of other more viable existing and planned transit routes between Asia and Europe, the INSTC has gained little traction so far" writes Asif Ezdi for thenews.com.pk
9Kazkommertsbank JSC ("KKB"), one of the largest banks in Kazakhstan and Central Asia, sold its 99.86 percent stake, representing 1,497,946 common shares, in "Subsidiary of BTA Bank "London-Almaty" Insurance Company" JSC July 21 2015, the press service of the bank said. The stake was earlier transferred to KKB in line with the Agreement on the simultaneous transfer of assets and liabilities between KKB and BTA.The value of the stake was based upon an independent appraisal prepared by international audit company. Earlier, Kazkommertsbank JSC received "Subsidiary of BTA Bank "London-Almaty" Insurance Company" JSC from BTA Bank JSC within the framework of the agreement on the simultaneous transfer of assets and liabilities.
10A delegation from Azerbaijan, to be led by the Minister of Economic Development, is slated to arrive in Tehran on Monday to consolidate bilateral relations and discuss implementation of previously accorded joint projects in the energy sector."We are presently hashing out organizational affairs such as setting the date for the working group's first meeting as well as specifying its agenda of activites," the deputy head of Azerbaijan's State Agency for Alternative and Renewable Energy Sources Jamil Melikov.The Azeri officals have voiced their willingness for Iran's partnership in Trans-Anatolian Natural Gas Pipeline (TANAP) project to transfer sour gas from Iran's South Pars field to EU markets.
J.P. Morgan to Support New World Bank Fund for Skills Development of India's Workforce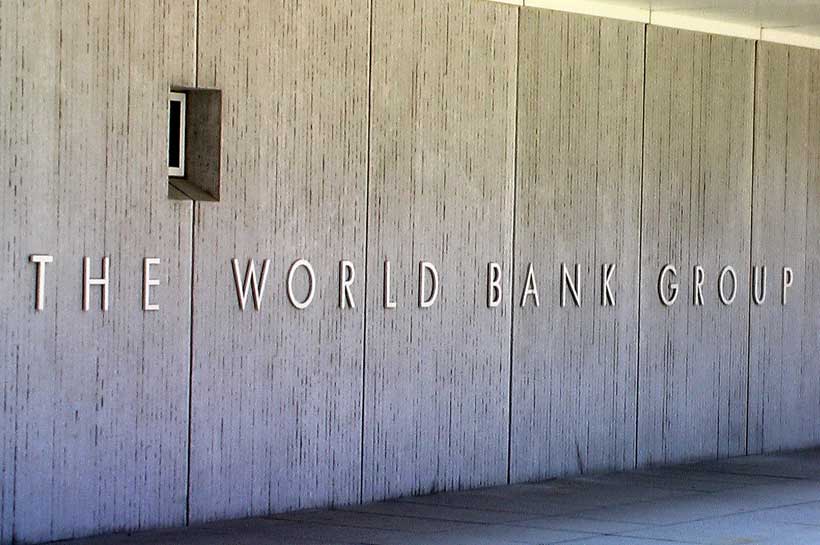 J.P. Morgan today announced an up to $10 million commitment to a new World Bank Multi Donor Trust Fund focused on improving the quality of skills development for young people in India.
The program – School to Work: Skilling India's Youth – will improve access to quality and market-relevant training for youth in select states of India. The program will support innovative models in curriculum development; provide appropriate training for teachers as well as career counselling for students; develop and match skills development programs to emerging demand in the future of work; foster inclusion of marginalized communities; and reduce gender gaps in accessing skills development programs. Pilot projects will be launched in Maharashtra and Rajasthan.
"Children who are in primary school today are likely to work in jobs that do not even exist right now. To prepare for a fundamentally altered world of work, investing in people and their skills, is going to be a critical policy decision countries can make to secure the future of their citizens," said Junaid Ahmad, World Bank Country Director in India.
"This collaboration with J.P. Morgan, focused on improving the quality of skills development for young people, will support India's efforts to tap into the future job market as it strives to transition to a high middle-income country," he added.
The investment in the World Bank program is part of J.P. Morgan's $25 million, five-year commitment to help low- and middle-income communities in India develop the skills needed by the country's workforce in the future. The firm will apply lessons learned from its initiatives in the U.S. that help connect young and long-term unemployed adults with rewarding career pathways and will also use insights from India to maximize the impact of future investments across the world.
"India is in a unique position as, for the next two decades, more than two-thirds of its population will be of working age," said Kalpana Morparia, Chairman, South and South East Asia, J.P. Morgan. "We believe integrating work skill training with core academic curriculum will create an efficient workforce for the country's economic progress."
J.P. Morgan is the first private sector organization to partner with the World Bank on improving skills in India. The partnership is one example of the World Bank's efforts to mobilize funding, ideas and innovations from private sector and philanthropic actors in solving development challenges around the world, including the need to prepare the workforce for a changing job market.
According to World Bank's World Development Report (WDR) 2019 on the The Changing Nature of Work, technology is playing a key role in reshaping every industry and in raising the bar for skills in every profession. More than 12 million youth between 15 and 29 years of age are expected to enter the working age population in India every year for the next two decades. The government's recent skill gap analysis concludes that by 2022, another 109 million or so skilled workers will be needed in 24 keys sectors of the economy.
At present, however, school leavers have few opportunities to acquire job specific skills; only 2.3 percent of India's workforce has received some formal skills training. To address the issue, the Government of India's National Skill Development Mission aims to train approximately 400 million people across the country by 2022. To support the country's vision, the World Bank is currently working through the $250 million Skill India Mission Operation (SIMO) to help India's growing young workforce acquire market-relevant skills needed in today's highly competitive job market.
"Through the new program, we hope to strengthen our engagement with the private sector in India, support interventions that are innovative, improve the quality of school education and deepen our work in the area of skills development," said Shabnam Sinha, World Bank's Lead Education Specialist in India.
Libya: €2 million in humanitarian assistance to cover basic needs
As many continue to suffer from the ongoing conflict in Libya, the European Commission has announced today €2 million in additional humanitarian aid to help those most in need. The assistance will cover emergency health care services, food, livelihood support and protection services.
"The EU is committed to supporting the most vulnerable in Libya who have now suffered years of conflict. This additional funding will help our humanitarian partners to continue to deliver aid in hard-to-reach areas. It is crucial that parties to the conflict respect International Humanitarian Law, and allow humanitarian workers full access to help those in need and save lives," said Commissioner for Humanitarian Aid and Crisis Management, Christos Stylianides.
EU humanitarian aid supports access to essential healthcare for victims of the conflict, including emergency war surgery, physical rehabilitation, provision of essential medicines as well as prosthesis and psychosocial support. This assistance helps to restore primary healthcare services in conflict-affected areas, as well as providing education for children.
The EU funding will be closely monitored and channelled through international non-governmental organizations and the International Committee of the Red Cross.
Background
Since 2014, the European Union has allocated more than €46 million in humanitarian aid to respond to the most pressing needs in Libya. EU humanitarian funding amounted to €9 million in 2018 and €8 million in 2019. Humanitarian aid is part of the EU's broader support for Libya to address the ongoing crisis in the country. The EU has also allocated around € 367.7 million under the North of Africa window of the EU Emergency Trust Fund for Africa and bilateral assistance for protection and assistance of migrants, refuges and internally displaced people.
Through its partners, the EU also provides protection services, emergency food and other supplies to support conflict affected populations. We also provide education in emergencies to crisis-affected children. The EU provides aid to all vulnerable people, including forcibly displaced and vulnerable host populations, migrants, refugees and asylum seekers, regardless of their status and solely based on needs. The EU is providing assistance across all geographic areas in Libya, including in the Southern and Eastern part of the country.
UNIDO supports Budapest Appeal to prevent and manage looming water crises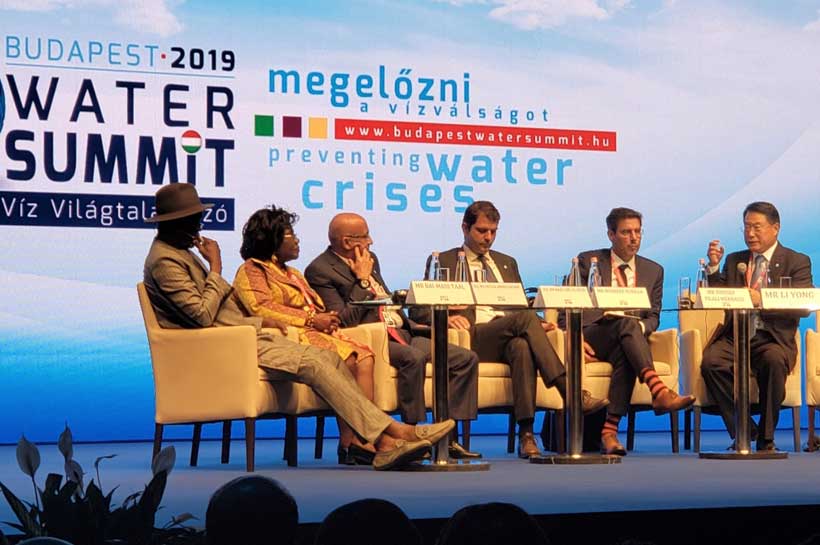 LI Yong, the Director General of the United Nations Industrial Development Organization (UNIDO) acted as a panelist during the opening session of Budapest Water Summit 2019, which was convened under the motto 'Preventing Water Crises' and which aimed at promoting solutions to tackle the emerging water crises.
"Industries can be instrumental to prevent any kind of water crisis: in situations where water is scarce, the application of resource efficient and cleaner production allows industries to drastically reduce their own water consumption", said LI Yong. "In situations where water is too polluted, green industries can offer solutions for the cost and energy effective treatment of municipal, agricultural and industrial waste water. Even in situations where abundant water results in floods, industries can engage as water stewards and drive the collaborative process of restoring water regulating eco-system services".
The UNIDO Director General further emphasized the need for pro-active cooperation, dedicated and well-concerted efforts as well as considerable resources. At the same time, and given the importance of water for sustainable development, Li urged not to underestimate the importance of these efforts.
"The United Nations Industrial Development Organization will continue its efforts to support industries to become environmentally friendly", said LI Yong. "In this way, industries will play an active role to prevent water crises, in terms of water becoming too little, too much or too polluted".
During the closing session of the Summit, the Budapest Appeal was presented that formulates messages and guidelines for the international community to prevent and manage the looming water crises. In addition, the Appeal provides a comprehensive summary of findings and recommendations from the Summit and introduces the preliminary online consultation process.
The Summit gathered over 2,200 participants from 117 countries in Budapest, including Hungarian President János Áder and Cambodian Prime Minister Samdech Techo Hun Sen as well as numerous ministers, secretaries of state, representatives of United Nations organizations and heads of multilateral financial institutions.