Nuclear Power Supports Growing Development
In August 2014, Viktor Polikarpov was appointed as the Regional Vice -President of Rosatom International Network. His key responsibilities include overseeing, implementing and managing all Russian nuclear projects in Sub-Sahara African region. In this interview, Viktor Polikarpov discusses the potential nuclear energy requirements and nuclear safety as well as how to use nuclear energy in agricultural, health and other sectors of the economy in Africa.
How would you estimate the potential nuclear energy requirements in Africa? Which African countries have shown interest and point out if Rosatom already have some projects on the continent?
Viktor Polikarpov: Africa, being a continent suffering from electricity deficit, won't be able to bring all its potential into life without meeting energy needs for its growing economy. It is vital for African countries to create viable energy mix, which will guarantee their own energy security and drive the industrial development. That is the reason why more and more African countries are currently studying the opportunities for nuclear power development.
In our opinion, these countries must be supported by the global community, which must ensure an equal, non-discriminated access for every state to such a safe and reliable source of energy as nuclear. At the same time, as the majority of African countries are newcomers in nuclear energy, the basic principles of non-proliferation, as well as nuclear safety and security, must come at the first place.
With the recent spike in electricity emergency declarations in South Africa, the need for additional baseload power has become a matter of urgency. Ninety five percent of electricity generated in South Africa is through coal-fired power stations. Koeberg Power Station, based in Western Cape, with a net output of 1,830MW accounts for about five percent to the total power grid, which in relevant terms means it powers the whole of Cape Town.
This proves the tested reliance on nuclear energy as additional baseload power generation for the country. South Africa was one of the first countries to publicly declare its stance on peaceful nuclear energy use for power generation in Africa.
Rosatom is intensively developing cooperation with African countries. The company already has own history of cooperation with Africa in nuclear sphere. In 2012, we signed an intergovernmental agreement with Nigeria on cooperation in NPP construction and are currently in the process of elaborating the comprehensive structure of the project. We have been working in Namibia and Tanzania in terms of uranium exploration and mining. With the Republic of South Africa, cooperation is the most lasting and dates back to 1995 with the supply of enriched uranium supplies for the Koeberg Power Station in Cape Town.
Rosatom assigns high priority to the development of cooperation with the South African nuclear industry. We confirm that our proposal for a strategic partnership in the development of nuclear energy in this country, keeps in force.
In your view, how really sustainable is nuclear energy for Africa? How is that compared to other alternative power resources such as solar and hydro, and what are the positive sides for the use of nuclear power?
VP: Today, nuclear power is one of the most important vectors of the world economic development. Electric power consumption growth under deficit of energy resources and CO2 emission restrictions make nuclear power industry practically beyond competition on a global scale. Despite of active investments to the wind and solar power generation facilities, general power balance in the world market of energetics will remain the same as now for long years ahead: hydrocarbons and nuclear power.
The question is in the optimum way of such energetic balance. Full costs of alternative generation are still considerably high and should not be passed on to final consumer. Due to technological limitations alternative energy sources cannot serve as reliable and consistent sources of electrical energy. On the other hand traditional sources of energy generation do not always meet ecological standards and demand considerable amounts of raw materials.
Nuclear generation is a most energy intensive sphere of power. I would explain this with an explicit example. In order to generate 1 MW hour of electricity you would need approximately 340 kg of coal, or 210 kg of oil, or 1-3 g of enriched uranium. And under calculation of yearly demand for 1000 MW generation object numbers tell stories best: 24 tons of enriched uranium against 1.7 million tons of oil, 2.7 million tons of coal or 2.4 billion m3 of natural gas.
Today, nuclear power is the only source of energy that meets all the challenges of a rapidly developing world. Nuclear power is unique because of the significantly low cost of electricity generated by it. That is why nuclear power plants may well feed the energy-hungry regions as well as provide for significant electricity exporting potential. Another proven advantage of nuclear power is its environmental friendliness. NPP's do not emit any harmful substances in the atmosphere during their operation and they are totally free of the greenhouse gas emission. The main advantage of nuclear power is the unique and large-scale impact it has on social and economic development of the whole country.
Nuclear power is much more than just energy. When a country goes with nuclear, it is stimulating development of local industry, including civil construction and equipment manufacturing competencies. Development of nuclear power provides for creation of a large number of jobs – both on construction and operation stages – and these are also jobs created in related areas, not only at the actual NPP site.
Another important aspect is encouraging the development of sciences and education, as nuclear power is high technology, which requires qualified staff and strong scientific base. For some of countries, "nuclear" status would not only mean their own energy security, but also set conditions for change of their regional status and influence of the country mainly due to an opportunity of electricity export to neighboring countries. All in all, nuclear power plays a role of a certain driver for active development in other spheres of economy and social infrastructure.
Can you also discuss other aspects, for example, the use of nuclear energy as applied in agricultural, health and other sectors on the economy?
VP: Nuclear technologies include not only NPP construction. The peaceful atom concept manifests itself in nuclear medicine, a major area of our interest that includes nuclear imaging techniques and proton beam treatment for cancer and other diseases. Along with oncology, nuclear medical technologies can be applied in cardiology, endocrinology and neurology.
Rosatom focuses on the development of nuclear medicine – something whose use is still very limited in Russia – and collaborates with the Federal Biomedical Agency and international companies in manufacturing a wide range of products used in nuclear medicine, from isotopes to imaging equipment. In its efforts to make nuclear medicine affordable for the Russian people, Rosatom strives to be a global leader in producing the high-end materials needed in nuclear medicine. All such efforts are carried out under the Radiation Technologies umbrella programme and are coordinated by the United Corporation for Innovations.
As part of these activities, Rosatom has launched production of Molybdenum-99, an important radionuclide used for extraction of Technetium-99m generators, a key radioactive tracer with applications as a diagnostic tool. Molybdenum-99 is now available in Russia for testing purposes.
The Russian Federation Institute for Atomic Research (known as RIAR) provides a unique research platform for its highly skilled staff. RIAR is the No. 2 producer of isotopes in Russia. It offers the broadest range of products available in the country, including Iodine-131, Iodine-125, Tungsten-188, Strontium-89 (a Rhenium-188 generator), Lutetium-177, etc.
Another area of significant interest within the nuclear medicine field is the production of CT scanners and medical accelerators. Rosatom is ready to produce equipment for nuclear medicine centers, including self-engineered gamma cameras, emission scanners, cyclotrons for short-living isotopes production. This product line makes possible comprehensive fitting out PET centers.
Rosatom's interest in innovations goes beyond the nuclear field – we are active in developing carbon fibre composite materials containing 92–99.99% of carbon. When compared to conventional construction materials (aluminium, steel, etc.), carbon fibre composites boast extremely high ratings for material strength, fatigue resistance, elasticity modulus, chemical and corrosion resistance – many times higher than the equivalent steel properties, while weighing much less. We are now able to produce carbon composites that are 10 times stronger and 5 times lighter than steel. These materials are essential in load bearing structures where it is critical to increase strength while reducing weight. Polymer composites are widely used in the aerospace, nuclear, automotive, construction, and ship building industries, as well as for the construction of bridges and pipelines.
Russia operates the world's only nuclear icebreaker fleet and, therefore, has unique expertise in the design, construction and maintenance of such vessels. The Russian nuclear fleet consists of four icebreakers and four service ships. Nuclear icebreakers are operated by Rosatomflot, a subsidiary of Rosatom, and are used to maintain the Northern Sea Route and the North Pole floating research stations, as well as for cruises to the North Pole.
To what extent, the use of nuclear power safe and secured for Africa? What technical precautions (measures) can you suggest for ensuring nuclear security?
VP: Rosatom provides an integrated solution for emerging countries in which energy solution of generation III+ construction itself combines with our key operating principles – job creation, attracting international investments, infrastructure development and general social responsibility.
VVER technology is one of the most referential in the world (70 units were constructed). 55 VVER units in 11 countries are successfully operated (18 units are in EU). Safety and efficiency of NNPs with VVER are highly respected by expert missions of international organisations, including the IAEA.
The competitive advantages of modern Gen 3+ NPPs with VVER reactors are
– advanced reactor control and shutdown systems, with priority to safety but also providing good fuel economy;
– advanced management of radiation in normal operation: very small radioactive releases, occupational radiation doses, and radioactive waste generation;
– effective protection against external hazards (hyrricanes, flooding, seismic loads, flight accidents etc.);
– unique balance of active and passive safety systems (active systems are able to function provided that, at least, one of alternative power supplies is available; passive systems are able to function independently without power supply and also without human intervention);
– innovative features of passive safety systems;
– full set of systems needed to manage any conceivable severe nuclear accident in a way that eliminates large radioactive releases to the environment, including core catcher, passive heat removal system etc.
– modern Russian NPP projects correspond with all international, including post-Fukushima safety requirements and the IAEA safety standards;
Rosatom is the world's only company of a complete nuclear power cycle. Rosatom may offer the complete range nuclear power products and services from nuclear fuel supply, technical services and modernization to personnel training and establishing nuclear infrastructure.
The advantages on nuclear among other things are the procurement of local suppliers to partner with Rosatom. This will have a powerful impact to the development of local businesses contributing to the country's economy and international investment which will boost the country's GDP. This increases the competitiveness of energy intensive industries in the country.
And cost effectiveness? Is it nuclear power really affordable for Africa? So, what's Rosatom's plan for future cooperation with African countries?
VP: Today the market demands offers related to the cost price of one kWh of electric power, which is essential for the consumer. Actually, the consumer is not much interested in how electrical energy is produced; the most important thing is the price. We can guarantee a certain price for electrical energy generated by NPPs built by Rosatom, since we have constructed the entire process chain: from uranium production to construction of NPPs and sale of electrical energy.
Rosatom has been purposefully creating the entire chain specifically in order to achieve this objective, for example, we have included a machine-building division into the Corporation. Now, the control of the cost of every stage of production also enables us to control and guarantee the price of electrical energy generated at nuclear power stations built by Rosatom.
One of the challenges faced nowadays by the nuclear energy sector is to ensure its competitive advantage in comparison with generation on the hydrocarbon raw materials. Today, they often say that nuclear energy is quite expensive, but this depends on calculations. It is true that NPPs are expensive to build, but the process of generation of electrical power is much cheaper in comparison with gas or coal generation. Which is most essential, it is much more predictable.
We have studied the volatility in raw materials markets in recent years, and the way the price for natural uranium and gas has been changing. The price range is quite broad in both cases. But the resulting ultimate cost of electrical energy is different, since for an NPP the share of the fuel component is only 25-30% of the operation cost, and for a gas or coal plant the share of the fuel component is 80-90%!
In this regard, the cost of production of kilowatt-hour of electric energy on the nuclear power plant is subject in the smallest way to changes in the commodity market and is most predictable for the investor and the end user.
NPP construction is a driver for active development in different spheres of economy and social infrastructure. We are ready to offer our integrated solutions. As we have already said these solutions include wide range of products and services – from uranium extraction to NPP construction, consulting national legislative and regulatory frameworks, personnel training and investment attraction.
Rosatom integrated solutions in nuclear power can be adapted to meet the client's needs and the specifics of a given project. It is only our proposal is able to provide a guarantee of the total cost of nuclear energy during its life cycle. Regarding the financial solution, we understand the importance of this ambitious project for South Africa and the necessity of choosing the right financial model. We are ready to offer our experience in two models (EPC and BOO) and create tailor made financial solution for South Africa, taking into account the scale of the project and duration of its project. We offer strategic partnership in the development of civil nuclear industry for South Africa and other African countries.
Why Young African Scholars Must Engage the Law and Politics of Africa through New Perspectives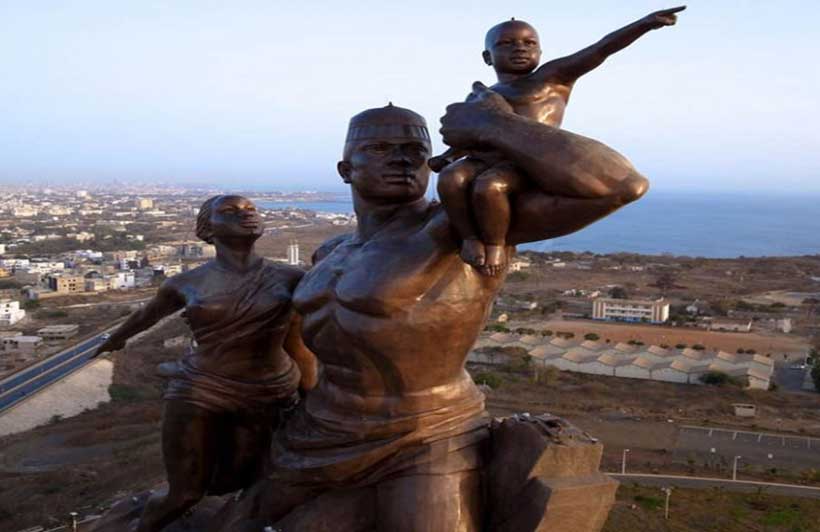 The Year of Africa was a powerful phase, a transitional moment that saw Africa in liberated black and white images. In one, a woman wearing sunglasses and sitting astride a motorcycle scooter communicated freedom and a promise of a bold future.In another, a smiling, young woman in a polka dot dress wore Independence in a sash, followed by a happy crowd. In yet another, a grinning man borne on the shoulders of two other men in a throbbing crowd, carried a placard that read: COMPLETE INDEPENDENCE 1961. It was the year that saw seventeen African states begin a journey of black statehood. Those images were metaphors of liberty in a continent that had been kept away from deciding the course of its own destiny. 1960 was a beginning and the end of the African struggle.
It was the beginning of the African struggle because Africans in the independent states were transitioning from struggling against colonialism to contending against the political realities of their post-independent states. And it was the end, because those Africans didn't have to contend against colonialism any more. In the true picture of things, it was a transition from the political control of people who sought the wealth of the continent to a struggle with murderous regimes, and the sad realization of the true damage that colonialism had wreaked in the political arrangement of the people.In Nigeria, it was the beginning of the weaponization of ethnicity and of resentful distrust in state politics.
Africa in the 1960s was a dramatic spectacle of violence, new beginnings and the creation of histories that has informed the present. Independence movements aspired towards liberated African states. The consciousness of colonial restraints inspired actions that marked the trajectory of the continent's destiny. The political history of Africa's becoming is a timeline of seesaw moments. Dictators have risen and have fallen in the hubris of forgetfulness thatthe powers that saw to their rise could see to their fall. The legal systems, processes, institutions and the politics of Africa were forged in the turbulence of African history.
Today it is easy to say that Africa has made progress in its strides towards social and political evolution, but the past is a mirror of solutions to present problems. This is why it has become imperative for newer approaches to emerge in the study of law and politics in the context of Africa. Founded in 2020 by me, the Carnelian Journal of Law and Politics is Africa's response to the need for new insights on law and politics in the African context. This new journal gives young African researchers the opportunity to contribute top quality perspectives to the discourse on the law and politics of Africa. This is important as newer voices are needed to give an inter-generational balance to the debate on African law and politics. And this is why the journal has emerged to bridge the scholarly gap.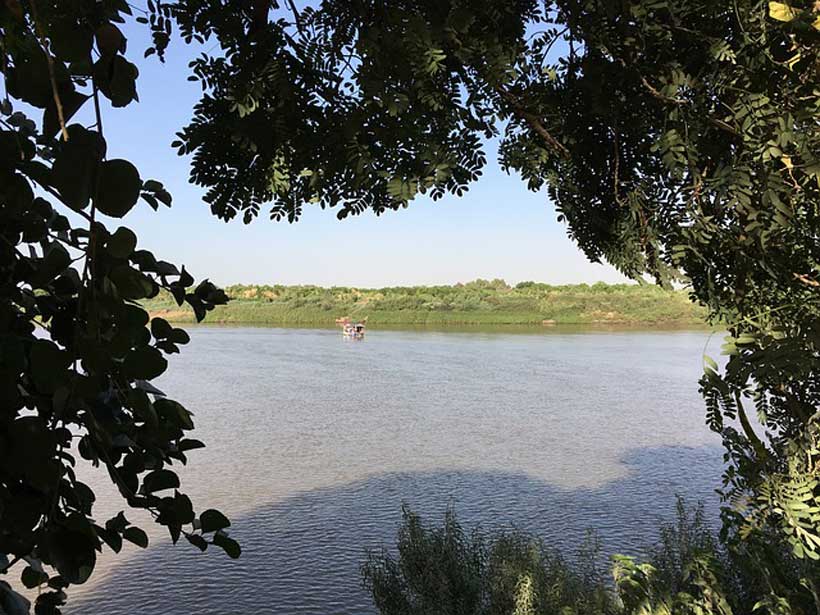 For the first time in decades, Sudan is on a path to peace and democracy, turning the fall of a dictatorial regime into a reckoning with entrenched societal fissures and the overhaul of the institutions that reinforced them. On the other hand, South Sudan and its unity government, once a darling of western governments and NGOs as a model for religious freedom and democratic potential, continues to struggle to build peace and stability in the absence of any consolidated, legitimate institutions of authority.

It may be time to re-examine what we think we know about the war that split them apart.

Sudan: A Case for Cautious Optimism

Since the 2019 protests and coup that ended the repressive 30-year reign of dictator Omar al-Bashir, Sudan's transitional government is slowly working to undo decades of damage and emerge from isolation.

In recent weeks, Sudan has signed successive peace deals with rebel forces addressing grievances that have long inhibited a permanent resolution to the conflict. The agreements separate religion from the state and establish a commission for religious freedom mandated to protect the country's Christian minority. They also grant autonomy to the contested regions of Blue Nile and South Kordofan and set Darfur on a path to reunification under its own governor. An August 31 agreement on Darfur also covers power sharing, security, transitional justice, land ownership and the return of internally displaced persons and refugees.

In addition to completing the peace processes mandated in Sudan's interim constitution, Sudan has also taken steps to reset relations internationally. Though the transitional government has limited power in this area, indications are encouraging for the potential normalisation of Sudan's relationship with Israel – which would, in turn, support Sudan's case for removal from the United States' list of state sponsors of terrorism.

Positive as the outlook appears to be, Sudan has a long, difficult road to recovery ahead. The transitional government has 26 months left to lay the groundwork for a civilian, democratically elected government to take over. In addition to the colossal challenge of rebuilding institutions nearly from scratch, the pandemic and the global commodity market collapse have generated urgent economic woes.

Moreover, anyone with experience on the ground in Sudan will warn against misplaced confidence at this early stage. Connection with the international community – and international markets – has long served as an incentive to end the conflict, but even the most promising of peace agreements has failed to produce sufficient stability for sustained development.

South Sudan: A Grim Reality

If Sudan calls for cautious optimism, South Sudan demands a reckoning with the failure of the international response.

When South Sudan seceded in 2011, observers were optimistic. Those in the international community – both in the omnipresent NGO sector as well as foreign governments (principally the United States) believed that the oppressed Christian South would finally be free from its Islamic subjugators in the North, and the resolution of this religious divide would finally bring peace to the region. Instead, two years after independence, a brutal civil war broke out between President Salva Kiir Mayardit and former First Vice President Riek Machar, displacing significant numbers of people and leaving large swathes of the country reliant on humanitarian aid. Best estimates of numbers killed are upwards of 400,000, which at times has rivaled the war in Syria that received far greater attention.'

So, what happened? How did the Cinderella story of South Sudan's independence become a nightmare?

The Sudanese People's Liberation Movement/Army (SPLM/A), the rebels turned political party who governed the country at independence, were ill-prepared to fulfil the functions of a state, despite the heavy investment and optimism afforded them by their international supporters leading up to 2011. Well before South Sudan split from the north, NGOs and aid groups had provided the overwhelming majority of state services, often with incorrect or incomplete knowledge of where resources were going. Some organisations even unwittingly provided direct financial to support to militias or funded 'dialogues' that served primarily as brand rehabilitation for war lords looking to take advantage of a sprawling and largely unregulated aid industry.

Arguably the international humanitarian response formed the economic, social and political foundations for the South Sudanese state that emerged in 2011. The sad irony is that these foundations have been purged by years of corruption and mismanagement since.

This dynamic followed South Sudan beyond independence, creating a cycle of escalating violence enabled by a steady flow in billions of dollars of humanitarian aid. The assumption that the Southern forces represented a unified Christian bloc fighting for religious freedom and human rights was convenient for warlords seeking resources and legitimacy and appealing to the international NGO and donor community – especially to faith-based aid efforts – but it has proved to be devastating for the millions affected by the ongoing conflict.

Ultimately, because the 2005 peace process took the Southern rebel forces' branding at face value – with the support of the aid industry – it failed to confront the fragmentation and factionalism that had destroyed South Sudan and anticipate that these fissures would continue and undermine state-building efforts today. Though a tragedy for the South Sudanese, lessons from the failure of peacebuilding efforts in South Sudan may prove valuable to its northern neighbour – and Sudan's transitional government appears to be learning already.
Russia Readies for Challenges and Opportunities in Africa
Within the framework of the joint declaration adopted at the historic Russia-Africa Summit, the Ministry of Foreign Affairs of the Russian Federation has established a Secretariat of the Russia-Africa Partnership Forum. The Secretariat of the Russia-Africa Partnership Forum has also moved to create an Association of Economic Cooperation with African States (AECAS).
The Secretariat of the Russia-Africa Partnership Forum primary task is to coordinate efforts for promoting cooperation between Russian and African integration associations, ensure political and diplomatic support for projects in Africa carried out with Russia's leading state-run and private companies' involvement, and for other aspects of preparations for Russia-Africa summits.
The Association of Economic Cooperation with African States was established as a non-profit organization on 12 April 2020 in accordance with a directive of the President of the Russian Federation Vladimir Putin dated 21 March 2020 with the assistance of the Russian Ministry of Foreign Affairs.
On September 9, the Roscongress Foundation and the Association of Economic Cooperation with African States (AECAS) held a ceremony in Moscow to sign a cooperation agreement as part of a presentation of the Secretariat of the Russia-Africa Partnership Forum. The agreement was signed by Roscongress Foundation CEO and Chairman of the Board, Head of the Russia—Africa Partnership Forum Coordinating Council Alexander Stuglev and the Head of AECAS Alexander Saltanov.
The speeches delivered at the meeting provided detailed information on the current and prospects of cooperation, and development of relations between the Russian Federation and African countries in the context of the results of the Sochi Summit. The discussions offered an insight into the main areas of activity of the Secretariat and the Association, their tasks to expand and strengthen Russian-African ties in within the framework of the dialogue mechanism of the Russia-Africa Partnership Forum.
"The Russia-Africa agenda has taken on special relevance today: the first Russia-Africa Summit and Economic Forum demonstrated the true potential of strategic relations between our countries. We are ready to make efforts and, jointly with the Association, help to create a favourable business climate, while serving as a bridge between Russian and African businesses and providing both sides with high-quality conditions for collaboration," Stuglev said at the signing ceremony.
On his part, Saltanov said "Russia's interest in economic, scientific, and cultural cooperation with African countries is long-term, sustainable and importantly, has historical roots. For their part, African countries are interested in Russian investments, technologies, and opportunities for training skilled personnel. The Association's current goal is to actively search for new growth points and build a structure to expand the scope of common interests and further cooperation with the African continent."
Mikhail Bogdanov, Special Presidential Representative for the Middle East and Africa and Deputy Minister of Foreign Affairs of the Russian Federation, attended the event. Delivering the opening speech, he said that "The first Russia-Africa Summit, a truly historic event that took place in Sochi in October last year was a response to these changing global challenges. It convincingly illustrated that Russia and its friends in Africa see each other as important and promising partners.
He further explained: "To provide efficient functionality for this new dialogue mechanism the Secretariat of the Russia-Africa Partnership Forum has been created. This structure aims to coordinate the entire range of relations with the African countries. It will oversee the formation of interagency expert groups that will come up with tangible solutions to develop and enrich economic, research, and humanitarian cooperation with the preparation for new Summits in mind."
Oleg Ozerov, Ambassador-at-Large and Head of the Secretariat of the Russia-Africa Partnership Forum, stressed that "The first Russia-Africa Summit and Economic Forum was a landmark event and achievement that made it possible to bring together all key politicians and business representatives from Russia and the African continent, establish contacts and agree on future cooperation areas. The second Russia-Africa event, in turn, will demonstrate the results of our efficient interaction, and, above all, economic results."
In May, Ozerov was appointed Ambassador-at-Large and Head of the Secretariat of the Russia-Africa Partnership Forum. The secretariat will prepare the second Russia-Africa Summit due in 2022 as per the agreements reached at the first ever Russia-Africa Summit held in Sochi. Biographical document made available says Ozerov is a diplomat with extensive experience at the Foreign Ministry, including with Arab and African countries.
As part of its preparation for the next Summit in 2022, the Secretariat of the Russia-Africa Partnership Forum has created three new Councils. (i) The Coordinating Council will be led by CEO and Chairman of the Roscongress Foundation Alexander Stuglev, (ii) The Research Council will be chaired by Irina Abramova, Director of the Institute for African Studies of the Russian Academy of Sciences and (iii) The Public Council will be headed by Yevgeny Primakov, Head of Rossotrudnichestvo.
These three councils will closely cooperate and hold regular meetings, under the control and with the participation of the Russian-Africa Partnership Forum Secretariat. Besides coordination, the Councils will deal with developing substantive conceptual offers for the development of economic, science-technical, humanitarian and other types of cooperation between Russia and the African states.
Russia has been looking for ways to continue building relations based not only on the nostalgic memories of shared past, that of the liberation of African states, but on new values as well: protection and reinforcement of the African states' sovereignty, the idea of maintaining and strengthening peace, good neighbourliness and cooperation with Russia.
Further, Russia is interested in the exploration and development of mineral resources and energy. It has not significantly invested in needed infrastructure in the continent, while agriculture remains only as a promising area for cooperation. That compared to the golden days, Soviet specialists built major infrastructure facilities, including hydroelectric power plants, roads and industrial enterprises across Africa.
Now, Russian companies are ready to work with their African partners to upgrade transport infrastructure, develop telecommunications and digital technologies, provide information security, and offer the most advanced technologies and engineering solutions.
In 2018, Russia's trade with African states grew more than 17 percent and exceeded $20 billion. During the Sochi summit, President Vladimir Putin said he would like to bring the trade figure to, at least, $40 billion in the next years. Experts, however, argue that with more than two decades of missed opportunities, Russia could significantly increase trade by improving its own export products and that means competing with other foreign players in Africa.
The first Russia-Africa Summit and Economic Forum was held in Sochi in October 2019 under the slogan – For Peace, Security, and Development. That event attracted over 6,000 participants, including representatives of all 54 African countries, 45 of which were represented by Heads of State and Governments.
The Summit culminated in the adoption of a final declaration that sets out the goals and objectives that have been endorsed for further development of Russia-Africa cooperation in different dimensions. It designated the Russia-Africa Partnership Forum as a new mechanism for dialogue in addition to summits in the Russia-Africa format once every three years. The second Russia-Africa Summit will be held in 2022.