Nuclear Power Supports Growing Development
In August 2014, Viktor Polikarpov was appointed as the Regional Vice -President of Rosatom International Network. His key responsibilities include overseeing, implementing and managing all Russian nuclear projects in Sub-Sahara African region. In this interview, Viktor Polikarpov discusses the potential nuclear energy requirements and nuclear safety as well as how to use nuclear energy in agricultural, health and other sectors of the economy in Africa.
How would you estimate the potential nuclear energy requirements in Africa? Which African countries have shown interest and point out if Rosatom already have some projects on the continent?
Viktor Polikarpov: Africa, being a continent suffering from electricity deficit, won't be able to bring all its potential into life without meeting energy needs for its growing economy. It is vital for African countries to create viable energy mix, which will guarantee their own energy security and drive the industrial development. That is the reason why more and more African countries are currently studying the opportunities for nuclear power development.
In our opinion, these countries must be supported by the global community, which must ensure an equal, non-discriminated access for every state to such a safe and reliable source of energy as nuclear. At the same time, as the majority of African countries are newcomers in nuclear energy, the basic principles of non-proliferation, as well as nuclear safety and security, must come at the first place.
With the recent spike in electricity emergency declarations in South Africa, the need for additional baseload power has become a matter of urgency. Ninety five percent of electricity generated in South Africa is through coal-fired power stations. Koeberg Power Station, based in Western Cape, with a net output of 1,830MW accounts for about five percent to the total power grid, which in relevant terms means it powers the whole of Cape Town.
This proves the tested reliance on nuclear energy as additional baseload power generation for the country. South Africa was one of the first countries to publicly declare its stance on peaceful nuclear energy use for power generation in Africa.
Rosatom is intensively developing cooperation with African countries. The company already has own history of cooperation with Africa in nuclear sphere. In 2012, we signed an intergovernmental agreement with Nigeria on cooperation in NPP construction and are currently in the process of elaborating the comprehensive structure of the project. We have been working in Namibia and Tanzania in terms of uranium exploration and mining. With the Republic of South Africa, cooperation is the most lasting and dates back to 1995 with the supply of enriched uranium supplies for the Koeberg Power Station in Cape Town.
Rosatom assigns high priority to the development of cooperation with the South African nuclear industry. We confirm that our proposal for a strategic partnership in the development of nuclear energy in this country, keeps in force.
In your view, how really sustainable is nuclear energy for Africa? How is that compared to other alternative power resources such as solar and hydro, and what are the positive sides for the use of nuclear power?
VP: Today, nuclear power is one of the most important vectors of the world economic development. Electric power consumption growth under deficit of energy resources and CO2 emission restrictions make nuclear power industry practically beyond competition on a global scale. Despite of active investments to the wind and solar power generation facilities, general power balance in the world market of energetics will remain the same as now for long years ahead: hydrocarbons and nuclear power.
The question is in the optimum way of such energetic balance. Full costs of alternative generation are still considerably high and should not be passed on to final consumer. Due to technological limitations alternative energy sources cannot serve as reliable and consistent sources of electrical energy. On the other hand traditional sources of energy generation do not always meet ecological standards and demand considerable amounts of raw materials.
Nuclear generation is a most energy intensive sphere of power. I would explain this with an explicit example. In order to generate 1 MW hour of electricity you would need approximately 340 kg of coal, or 210 kg of oil, or 1-3 g of enriched uranium. And under calculation of yearly demand for 1000 MW generation object numbers tell stories best: 24 tons of enriched uranium against 1.7 million tons of oil, 2.7 million tons of coal or 2.4 billion m3 of natural gas.
Today, nuclear power is the only source of energy that meets all the challenges of a rapidly developing world. Nuclear power is unique because of the significantly low cost of electricity generated by it. That is why nuclear power plants may well feed the energy-hungry regions as well as provide for significant electricity exporting potential. Another proven advantage of nuclear power is its environmental friendliness. NPP's do not emit any harmful substances in the atmosphere during their operation and they are totally free of the greenhouse gas emission. The main advantage of nuclear power is the unique and large-scale impact it has on social and economic development of the whole country.
Nuclear power is much more than just energy. When a country goes with nuclear, it is stimulating development of local industry, including civil construction and equipment manufacturing competencies. Development of nuclear power provides for creation of a large number of jobs – both on construction and operation stages – and these are also jobs created in related areas, not only at the actual NPP site.
Another important aspect is encouraging the development of sciences and education, as nuclear power is high technology, which requires qualified staff and strong scientific base. For some of countries, "nuclear" status would not only mean their own energy security, but also set conditions for change of their regional status and influence of the country mainly due to an opportunity of electricity export to neighboring countries. All in all, nuclear power plays a role of a certain driver for active development in other spheres of economy and social infrastructure.
Can you also discuss other aspects, for example, the use of nuclear energy as applied in agricultural, health and other sectors on the economy?
VP: Nuclear technologies include not only NPP construction. The peaceful atom concept manifests itself in nuclear medicine, a major area of our interest that includes nuclear imaging techniques and proton beam treatment for cancer and other diseases. Along with oncology, nuclear medical technologies can be applied in cardiology, endocrinology and neurology.
Rosatom focuses on the development of nuclear medicine – something whose use is still very limited in Russia – and collaborates with the Federal Biomedical Agency and international companies in manufacturing a wide range of products used in nuclear medicine, from isotopes to imaging equipment. In its efforts to make nuclear medicine affordable for the Russian people, Rosatom strives to be a global leader in producing the high-end materials needed in nuclear medicine. All such efforts are carried out under the Radiation Technologies umbrella programme and are coordinated by the United Corporation for Innovations.
As part of these activities, Rosatom has launched production of Molybdenum-99, an important radionuclide used for extraction of Technetium-99m generators, a key radioactive tracer with applications as a diagnostic tool. Molybdenum-99 is now available in Russia for testing purposes.
The Russian Federation Institute for Atomic Research (known as RIAR) provides a unique research platform for its highly skilled staff. RIAR is the No. 2 producer of isotopes in Russia. It offers the broadest range of products available in the country, including Iodine-131, Iodine-125, Tungsten-188, Strontium-89 (a Rhenium-188 generator), Lutetium-177, etc.
Another area of significant interest within the nuclear medicine field is the production of CT scanners and medical accelerators. Rosatom is ready to produce equipment for nuclear medicine centers, including self-engineered gamma cameras, emission scanners, cyclotrons for short-living isotopes production. This product line makes possible comprehensive fitting out PET centers.
Rosatom's interest in innovations goes beyond the nuclear field – we are active in developing carbon fibre composite materials containing 92–99.99% of carbon. When compared to conventional construction materials (aluminium, steel, etc.), carbon fibre composites boast extremely high ratings for material strength, fatigue resistance, elasticity modulus, chemical and corrosion resistance – many times higher than the equivalent steel properties, while weighing much less. We are now able to produce carbon composites that are 10 times stronger and 5 times lighter than steel. These materials are essential in load bearing structures where it is critical to increase strength while reducing weight. Polymer composites are widely used in the aerospace, nuclear, automotive, construction, and ship building industries, as well as for the construction of bridges and pipelines.
Russia operates the world's only nuclear icebreaker fleet and, therefore, has unique expertise in the design, construction and maintenance of such vessels. The Russian nuclear fleet consists of four icebreakers and four service ships. Nuclear icebreakers are operated by Rosatomflot, a subsidiary of Rosatom, and are used to maintain the Northern Sea Route and the North Pole floating research stations, as well as for cruises to the North Pole.
To what extent, the use of nuclear power safe and secured for Africa? What technical precautions (measures) can you suggest for ensuring nuclear security?
VP: Rosatom provides an integrated solution for emerging countries in which energy solution of generation III+ construction itself combines with our key operating principles – job creation, attracting international investments, infrastructure development and general social responsibility.
VVER technology is one of the most referential in the world (70 units were constructed). 55 VVER units in 11 countries are successfully operated (18 units are in EU). Safety and efficiency of NNPs with VVER are highly respected by expert missions of international organisations, including the IAEA.
The competitive advantages of modern Gen 3+ NPPs with VVER reactors are
– advanced reactor control and shutdown systems, with priority to safety but also providing good fuel economy;
– advanced management of radiation in normal operation: very small radioactive releases, occupational radiation doses, and radioactive waste generation;
– effective protection against external hazards (hyrricanes, flooding, seismic loads, flight accidents etc.);
– unique balance of active and passive safety systems (active systems are able to function provided that, at least, one of alternative power supplies is available; passive systems are able to function independently without power supply and also without human intervention);
– innovative features of passive safety systems;
– full set of systems needed to manage any conceivable severe nuclear accident in a way that eliminates large radioactive releases to the environment, including core catcher, passive heat removal system etc.
– modern Russian NPP projects correspond with all international, including post-Fukushima safety requirements and the IAEA safety standards;
Rosatom is the world's only company of a complete nuclear power cycle. Rosatom may offer the complete range nuclear power products and services from nuclear fuel supply, technical services and modernization to personnel training and establishing nuclear infrastructure.
The advantages on nuclear among other things are the procurement of local suppliers to partner with Rosatom. This will have a powerful impact to the development of local businesses contributing to the country's economy and international investment which will boost the country's GDP. This increases the competitiveness of energy intensive industries in the country.
And cost effectiveness? Is it nuclear power really affordable for Africa? So, what's Rosatom's plan for future cooperation with African countries?
VP: Today the market demands offers related to the cost price of one kWh of electric power, which is essential for the consumer. Actually, the consumer is not much interested in how electrical energy is produced; the most important thing is the price. We can guarantee a certain price for electrical energy generated by NPPs built by Rosatom, since we have constructed the entire process chain: from uranium production to construction of NPPs and sale of electrical energy.
Rosatom has been purposefully creating the entire chain specifically in order to achieve this objective, for example, we have included a machine-building division into the Corporation. Now, the control of the cost of every stage of production also enables us to control and guarantee the price of electrical energy generated at nuclear power stations built by Rosatom.
One of the challenges faced nowadays by the nuclear energy sector is to ensure its competitive advantage in comparison with generation on the hydrocarbon raw materials. Today, they often say that nuclear energy is quite expensive, but this depends on calculations. It is true that NPPs are expensive to build, but the process of generation of electrical power is much cheaper in comparison with gas or coal generation. Which is most essential, it is much more predictable.
We have studied the volatility in raw materials markets in recent years, and the way the price for natural uranium and gas has been changing. The price range is quite broad in both cases. But the resulting ultimate cost of electrical energy is different, since for an NPP the share of the fuel component is only 25-30% of the operation cost, and for a gas or coal plant the share of the fuel component is 80-90%!
In this regard, the cost of production of kilowatt-hour of electric energy on the nuclear power plant is subject in the smallest way to changes in the commodity market and is most predictable for the investor and the end user.
NPP construction is a driver for active development in different spheres of economy and social infrastructure. We are ready to offer our integrated solutions. As we have already said these solutions include wide range of products and services – from uranium extraction to NPP construction, consulting national legislative and regulatory frameworks, personnel training and investment attraction.
Rosatom integrated solutions in nuclear power can be adapted to meet the client's needs and the specifics of a given project. It is only our proposal is able to provide a guarantee of the total cost of nuclear energy during its life cycle. Regarding the financial solution, we understand the importance of this ambitious project for South Africa and the necessity of choosing the right financial model. We are ready to offer our experience in two models (EPC and BOO) and create tailor made financial solution for South Africa, taking into account the scale of the project and duration of its project. We offer strategic partnership in the development of civil nuclear industry for South Africa and other African countries.
Italy making its way back to Africa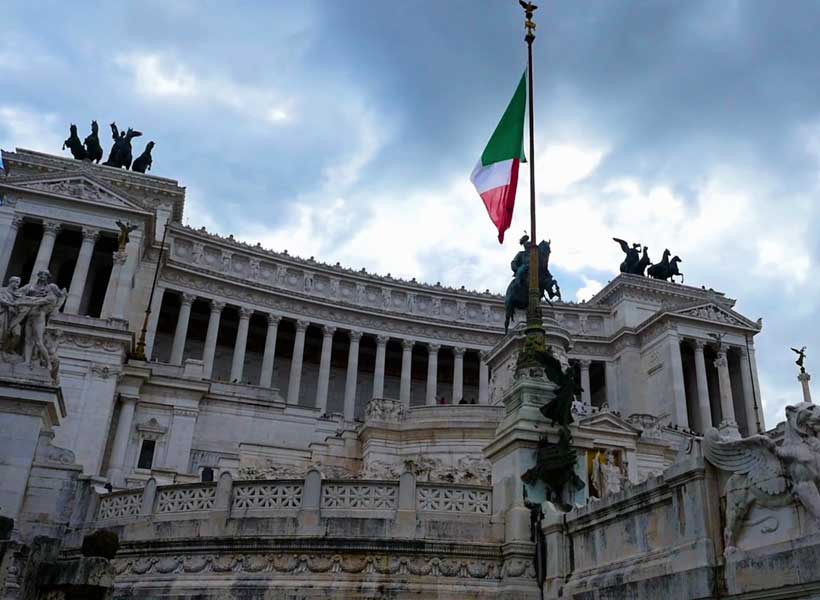 The countries of the Horn of Africa (Ethiopia, Eritrea, Djibouti and Somalia) have recently been the focus of attention of Italian diplomacy, with the need to find political partners in Africa to resolve the migrant crisis, the signing of a long-awaited peace deal between Ethiopia and Eritrea in 2018, China's rapidly expanding influence in neighboring Djibouti amid the French and US military presence there making the region a strategically important hub.
Rome would like to see an end to Ethiopia's "landlocked imprisonment" on the Red Sea coast of Eritrea and Djibouti, restore Italy' presence in the region, based on its colonial past, and ensure Italian companies' participation in the construction of a strategically important transport infrastructure in the region where they could be entrusted with looking at the possibility of building a railway connecting the Ethiopian capital Addis Ababa with the Eritrean port of Massawa.
The share of Somalis, Ethiopians and Eritreans in the migration flows from Africa to the European Union via Chad, Sudan and Libya has been traditionally high. Italy, which currently ranks third after China and the United Arab Emirates in terms of investment in Africa, wants to help reduce migration by investing in the Horn of Africa countries' economy and transport infrastructure to improve the economic situation in the region and bring locally produced goods to foreign markets.
With 90 percent of Ethiopian exports going to Djibouti, a country with a population not exceeding 900,000, this helps check the number of Ethiopians heading to the EU, since the country depends on Djibouti, Eritrea and Somalia both in terms of infrastructure and also from the standpoint of ensuring political stability in these countries.
While still remaining a poor country, Ethiopia keeps growing fast economically, raking in an impressive yearly growth of 10.3 percent between 2007 and 2017, compared to the regional average of just 5.4 percent. According to experts at the Washington-based Center for Global Development, Ethiopia, with its fast-growing population and relatively cheap labor, will soon emerge as an "African China" in terms of production volumes.
Addis Ababa is also active diplomatically, promoting closer ties with Kenya and Sudan. Italy, for its part, is staking on Ethiopia as an economic and political springboard for expanding its foothold in the Horn of Africa and extrapolating this presence into the Arabian Peninsula via the Red Sea and towards the Indian Ocean.
It is apparently with this goal in mind that, while traditionally maintaining a partnership with Ethiopia and having access to the Indian Ocean, Rome seeks a more dynamic relationship also with Kenya. Italian donor NGOs are currently working in Kenya, and Italian exports to this East African country now exceed €182 million. According to Italy's Foreign Development Assistance Program (la Cooperazione allo Sviluppo Esteri), Somalia enjoys a priority position here with €270 million worth of Italian grants expected to come in the next 20 years.
Chad and Niger, which border on Libya, are a logical continuation of the Sudan – Eritrea – Ethiopia – Djibouti – Somalia – Kenya geopolitical chain being built by Rome. This explains why Italian Prime Minister Giuseppe Conte visited Ndjamena and Niamey in January after stopovers in Ethiopia and Eritrea.
Chad and Niger play a key role in balancing the international security system in the Sahel region, where Italian troops serve as part of a multinational force deployed there. Since the collapse of the Libyan state, Niger and Chad have been viewed by Rome as Europe's southern border. Rome credits the 80 percent drop in migrant flows from these two countries to Libya to its cooperation with Chadian and Nigerian partners.
Meanwhile, the broad outlines of a rivalry between European powers, above all Italy and France, for control over strategically important African regions and their resources are already visible.
France fears that Italy's diplomatic successes in Africa could eventually give Rome political and/or economic control over a vast region stretching from Algeria to Kenya, which in turn could politically separate French-speaking North Africa from Central Africa.
Algeria, Tunisia, Mali, Mauritania and Burkina Faso, which have been a traditional zone of French influence, have not been overlooked by Rome either with an Italian embassy expected to open in Burkina Faso shortly.
Rome's expanding foothold in Kenya and Somalia is geographically taking it to Madagascar on the east coast of Africa, which is a place where France has its own interests too.
The present cool in Franco-Italian relations, stemming from the two countries' conflicting views on the migrant problem and the ways to solve it, as well as the degree of political and legal sovereignty EU member states not sharing the views of Brussels, Paris and Berlin on matters pertaining to foreign and domestic economic policy, gives us a reason to expect the competition between Italy and France in Africa to heat up.
First published in our partner International Affairs
Nigeria Outlines Strategies to Boost its Economic Diplomacy with Russia- Interview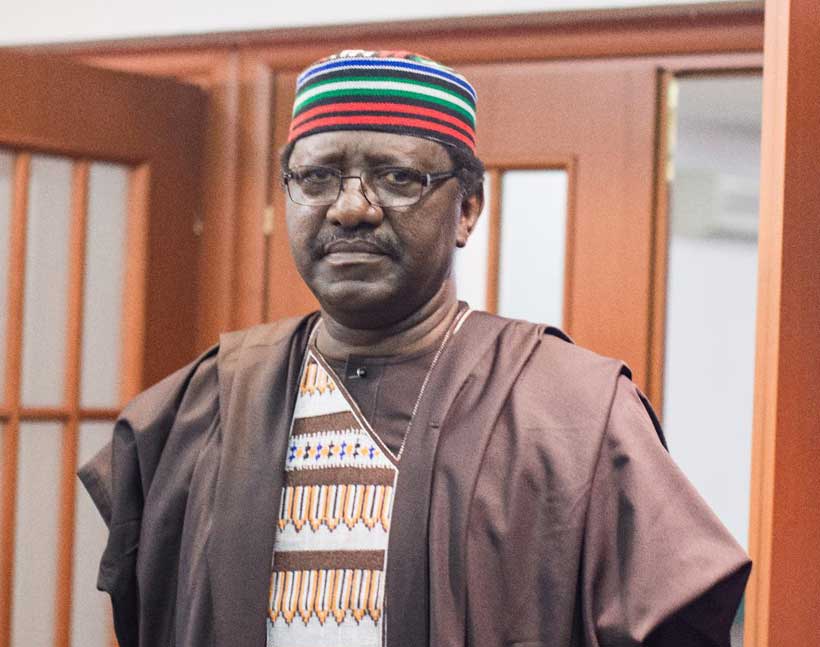 Nigeria is an economic powerhouse in West African region. As it is publicly known, Nigeria is one of the Africa's fastest growing economies and it boosts the largest population. Under H.E. President (Alhaji) Muhammadu Buhari, Nigeria has taken practical steps to continue bolstering economic and strategic ties with Russia. Interestingly, Russia and Nigeria's two-way trade remains minimal, far below expected level, given the fact that Russia is the biggest market in the Eurasian region and Nigeria the biggest market in Africa.
Nigerian and Russian economic relations: Relations between Nigeria and Russia can be traced back to the former Union of the Soviet of Social Republics era when diplomatic relations between the two countries were established. Since then, economic relations between both countries have steadily developed with a number of leading Russian companies establishing their presence in Nigeria. Russian investment in Nigeria covers such areas as energy, iron and steel, and hydrocarbon.
The Russian-Nigerian Business Council was also established to oversee economic activities between the two countries. It is also a platform for the two countries to sit down and draw up Agreements and Memorandum of Understanding (MoU) on how to conduct effective businesses and investment in both countries.
Now, new hopes in Moscow and Abuja are that the countries' annual commercial ties have to be increased rapidly to billions of dollars during the next few years. Russia plans to help Nigeria explore for oil and gas. Furthermore, Russia has expressed deep interest in Nigeria, highly pledging to build nuclear power plants, petroleum pipelines, railways and infrastructure.
Kester Kenn Klomegah recently interviewed Professor Steve Ugbah, Nigerian Ambassador to the Russian Federation, who discussed the current Nigeria and Russia economic cooperation, ways to improve trade and other key foreign policy priorities. In addition, Professor Ugbah shares hopes and optimism for the future relations between the two countries.
How do you see the economic relations developing currently between Russia and Nigeria?
The economic relations between Nigeria and Russia are not consistent with the long-standing cordial relations between both countries. This may be attributed to the apparent inadequate knowledge of the many investment opportunities in both countries. Nigeria is a vast market with huge potentials for prospective foreign investors and so is Russia. Regrettably, investors from both sides appear to know little or nothing about these opportunities.
However, in recent times, efforts have been made to improve the economic relations between both countries through rigorous sensitization interfaces and negotiations by the Embassies of both countries. Since, my resumption of office as Nigerian Ambassador to the Russian Federation, I have held talks with several Russian companies who have demonstrated keen interest to invest in Nigeria, as well as resuscitating several abandoned economic projects.
I would like to add that, with our current sensitization drive on the economic potentials in both countries, there is an encouraging upsurge of interest that we have observed recently with an increasing number of interactions between private businesses in both countries. So given this development, I believe in a short time there will be tremendous improvement in the economic relations between both countries.
By the way, what are the Federal Government's key priorities and expectations from the Russian Federation?
The priorities of the Federal Government of Nigeria from the Russian Government include the following: to promote mutually beneficial interests, particularly the promotion of friendly and cordial relations between the Government and Peoples of Nigeria and those of the Russian Federation; as well as to facilitate good socio-economic partnership and establish business ties that will be beneficial to both countries.
In addition, also a key component of Nigeria's interest is to protect and promote the security and wellbeing of Nigerian citizens resident in the Russian Federation.
These priorities are pursued majorly through interactions at official levels between both Governments and between the peoples of the two countries; exchange of official visits and cultural programmes and the signing of series of agreements including the Bilateral Education Agreement (BEA) which has brought many Nigerian students to various institutions in the Russian Federation.
What is the state of development regarding infrastructure projects already began by Russia, at least, a decade ago, in Nigeria?
There are two major infrastructural Russian projects in Nigeria: ALSCON and Ajaokuta Steel Plant. ALSCON has been resuscitated, while negotiations are ongoing to operationalize Ajaokuta Steel Plant.
Since the establishment of diplomatic relations with Soviet Union and now with Russia, trade figures have never balanced. What are your views about this trend and in what ways the trade imbalance could be reversed?
As I have stated earlier, the problem of low volume of trade and trade imbalance may be traced to the apparent poor or inadequate information on the vast investment opportunities in both countries. Concrete efforts have been made by the Embassy to increase awareness among Nigerian investors and their Russian counterparts on the many available investment opportunities.
I have held series of meetings with the Russian Chambers of Commerce and Industry, Russia-Nigerian Business Council and several companies and private owned business establishments here in the Russian Federation to promote economic partnership between both countries.
My duties as Nigerian Ambassador in the Russian Federation include: to deepen the existing cordial relations between our two friendly countries; to open Nigeria to Russian investors with regards to our vast business opportunities; and to expose investment openings in the Russian Federation to Nigerian investors.
In order to improve the trade imbalance, the Economic, Trade and Investment Section of the Embassy has been rigorously involved in educating and informing Nigerian investors of the investment opportunities in Russia, as well as providing necessary assistance they may require to invest in Russia.
In Nigeria, how do political elite and business people perceive the economic changes, and what they make out from the changes, emerging opportunities in Russia?
Economic changes are keenly observed by both, the political elite and business people, as it helps them to make informed decisions that would improve the state of the nation and business, respectively. Nigeria views Russia as a strategic partner therefore, efforts are being made to harness emerging opportunities in Russia by Nigeria.
H.E. Ambassador, could you please give us your interpretation of future perspectives of the relations between Russia and Nigeria. How would you like to see the relations develop into the future?
Nigeria-Russia relations have come a long way since diplomatic ties were established between both countries, dating back to the Soviet Union Era. This can be seen in the different levels of cooperation between Nigeria and Russia. Worthy of mention in this regard is the diligent implementation of the Bilateral Education Agreement (BEA); Russia military assistance to end the Nigerian Civil War from 1967-1970; and, in recent times, military and technical assistance to help end the Boko Haram insurgency in the North East of Nigeria.
Recently, exchange of visits by senior public officials and private sector players from both sides have facilitated the prospects for even greater bilateral cooperation. I am hopeful that this cordiality will expand into various partnerships in different sectors that would be beneficial to both countries. Russia, as the successor state to the defunct USSR, is a strategic partner, with a lot of promise for greater mutually beneficial relations into the future.
Russia Shows Interest in Sierra Leone's Economy
Sierra Leone, after the civil war, has been looking for foreign investors to assist overcome the challenges by leveraging on resources to resuscitate the economy, develop its infrastructure and invest in its agricultural and mining sectors.
Sierra Leone is cash-strapped and currently looking for external credit lines to fix its long-term planned development projects, and the new government has also made it priority  to fulfill its election campaign pledges and promises made to the electorate.
With these in mind and to look for Russian investors, Minister of Foreign Affairs and International Cooperation of the Republic of Sierra Leone, Alie Kabba, went on a late January working visit to Moscow.
Foreign Minister Sergey Lavrov held talks with him, they agreed on invigorating political, trade and economic, cultural and humanitarian cooperation between Russia and Sierra Leone.
Lavrov and Kabba reviewed prospects for expanding bilateral business contacts as well as implementing new joint projects in the mining industry, fisheries and the fuel and energy sector.
Under the new leadership of the Sierra Leone People's Party, President Julius Maada Bio, it was necessary for continuity in bilateral cooperation, noted Lavrov, while stressing to take additional steps to implement promising projects in such areas as mining, energy, and fisheries.
The Russian Foreign Minister proposed that the research center for epidemiology and prevention of infectious diseases, which has been operating in Guinea with Russia's assistance since 2017, could extend its programs to the neighboring countries, including Sierra Leone.
An important aspect of cooperation is healthcare. For instance, Moscow finances the fight against Ebola in West African countries by allocating over US$60 million.
With cooperation in fisheries, there are opportunities for assistance in organizing the educational process and raising the level of skills of local specialists in the special institute in Freetown.
He said that the sides agreed to continue cooperation in the preparing personnel for Sierra Leone in higher educational institutions in Russia. Already, more than 2,000 Sierra Leonean citizens graduated from higher educational institutions in Russia.
Both Ministers talked at length about the situation in Africa, and exchange opinions on pressing regional and international issues.
Lavrov underlined that "Russia believes the world community should be guided by the African problems – African solutions approach to any crises in Africa." In reality, it therefore means that African leaders have to determine the national priorities and strategies, destiny and fate of their own development for their respective African countries.
Experts, however, reiterated that the people of Sierra Leone have voted for a change. They suggested that the new government under the leadership of President Julius Maada Bio has to use its foreign policy to initiate and focus on improving the economic sectors especially infrastructure, modernizing agriculture and industrialization to create employment for the youth, the best way addressing sustainable development goals (SDGs).
Sierra Leone has relied on mining, especially diamonds, for its economic base. It is among the largest producers of titanium and bauxite, is a major producer gold, and has one of the world's largest deposits of rutile. Despite this natural wealth, 58% of its population lived in poverty in 2015. Sierra Leone is a member of the Economic Community of West African States (ECOWAS).