Kazakhstan: United Nations Security Council 2017-2018
Kazakhstan, in an attempt to build its reputation as mediator and the leading country in Central Asia, is seeking a position on the 15-member nonpermanent United Nations Security Council for 2017-2018.
Kazakhstan outlined its global priorities for its position on the prestigious governing and security body via the "Kazakhstan: United Nations Security Council 2017-2018" web site. Kazakhstan's priorities are: food security, water security, energy security and nuclear security. The campaign for Kazakhstan's seat for 2017-2018 launched in September 2014; the Government of Kazakhstan declared its candidacy for the seat on 1 June 2010. A promotional video was also released in late 2013.
The four priorities are vital to the stability of the Central Asia states particularly the issue of water security as the Aral Sea is nearly depleted and diplomatic spats between Uzbekistan and Tajikistan over water resources and the Rogun Dam. Water and energy security are the most prominent as the Central Asia states are primarily land locked developing countries and are resource rich. Many attempts have been made by Kazakhstan to rectify this issue through agreements: Concerning Use of Water and Energy Resources in Syr Darya River Basin (1998); A Kazakh-Chinese Joint Commission on the Use and Protection of Transboundary Rivers has been founded to regulate the use of water resources with China and resuscitating the Aral Sea. Kazakhstan's Working Paper for the UNSC is already available on Kazakhstan's UNSC website.
Kazakhstan's current international commitments (even if unmet) and current programs are consistent with UNSC priorities: Initiated the Congress of Leaders and Traditional Religions, Launched the Conference on Interaction and Confidence Building Measures in Asia (CICA), and held the chairmanship of the Organization of Islamic Cooperation and the Organization for Security and Cooperation in Europe (OSCE) in 2010.
Kazakhstan maximizes the benefits of high-profile positions in seemingly low-level and weak organizations and committees. While the Chairmanship of the OSCE should not be downplayed— as Kazakhstan is a consolidated autocracy and the first former Soviet Republic to hold the position— the OSCE has been perceived as weak and unable to enforce its mandate and compliance. The organization failed to hold countries accountable for their human rights violations and make headway on transparency. Having a human rights violator (Kazakhstan) as the lead for Europe's primary watchdog group was expected to damage the OSCE's reputation. Kazakhstan's location in a "rough neighborhood" made Kazakhstan a great candidate "to advance the organization's mandate, invigorate efforts to settle existing conflicts, and generate discussions on important security, economic, and human development matters" according to the Center for Strategic and International Studies. Kazakhstan's legacy was adding a "Eurasian dimension," by "highlighting security problems stemming from the Afghan conflict, potential failed states, destabilizing economic and environmental problems, and vexing human rights issues."
Kazakhstan has failed to implement the principles of OSCE and its own commitments. Human rights in Kazakhstan before and after the OSCE chairmanship were poor. Journalists continued to be jailed, freedom of speech and religion is restricted, and the government imprisons human rights defenders and activists. After Kazakhstan's 2010 chairmanship, the country struggles to consolidate democratic reforms, create a multi-political party system, guarantee freedom of press/speech and human and political rights for all. Arbitrary detention is still rampant despite the government passing the National Prevention Mechanism on Torture in 2014 according to Human Rights Watch. Laws established to support human rights are sophistry and are never enforced, but are passed to make it appear that Kazakhstan is upholding its obligations. Kazakhstan has made great strides compared to many of its neighbors falling behind and struggling with implementing basic governance.
Kazakhstan is scooping up high-profile chairmanships in regional organizations for two primary reasons: to advance Kazakhstan's image as a peacemaker and mediator; and to fulfill President Nazarbayev's vision for Kazakhstan of being the "Eurasian Bridge," linking Asia to Europe. With a track record of high participation in international organizations, Kazakhstan can benefit from and build lasting trade and political and economic relationships. Obtaining the UNSC seat reinforces Nazarbayev's multi-vector foreign policy and adds diversity to the Asia bloc of countries of the 15 member UNSC.
If granted the 2017-2018 UNSC seat, Kazakhstan would be able to move beyond its regional problems while addressing global issues most importantly nuclear security and energy security. Kazakhstan has experience with global threats (nuclear security), extremism, and terrorism. This includes, but not limited to, renewing and strengthening arms control agreements, cracking down on organized crime involving nuclear materials, and negotiating intra-regional water agreements/arrangements in Central Asia. Kazakhstan's history with nuclear work can be considered soft diplomacy: passing the annual "International Day Against Nuclear Tests" (29 August); and starting the NGO, the ATOM project, aimed at stopping nuclear testing and to bring awareness about the physical and environmental devastation caused by nuclear testing.
Kazakhstan, while pursuing these initiatives, offers the UNSC non-permanent Security Council distinct advantages. Kazakhstan would expectedly act as a mediator, but many members such as Russia and China, may attempt to exploit Kazakhstan's membership, calling on Kazakhstan for support, as China and Russia tend to veto and block actions by other UNSC members. Kazakhstan, in such a scenario, would most likely abstain or make the decision reinforcing its "mediation" stance. This would be no surprise to Russia. From an international security perspective (beyond the issue of nuclear terrorism), Kazakhstan aligns itself with Russia-led organizations as they primarily deal with regional issues such as separatism, extremism, and terrorism. Kazakhstan would also serve as the outlier of the Soviet states (along with the Baltics) that is able to disagree with Russia without retaliation. As a result of the multi-vector foreign policy, Kazakhstan has friendly (or stable) relationship with most P5 members.
India supports Kazakhstan's seat on the 15 member UNSC as "both leaders affirmed their commitment to the negotiations on comprehensive reform of the council." According to the Astana Times, "Nazarbayev reiterated his country's support for India's application to be a permanent member of the expanded UN Security Council." If both India and Kazakhstan were to become members, their policies would be mutually reinforced as India is recognizing the strategic importance of Central Asia and in recent months increased relations with Kazakhstan. India became a full member of the SCO on 11 July 2015. Kazakhstan's and India's presence on the council would challenge the notion that developing countries or "countries in transition" are unable to fulfill the role of power players and would balance out the P5.
As global issues are no longer dominated by a hegemon or a bipolar power structure and cooperation is conducted on a regional level, the UNSC membership is expected to reflect the shift.
Kazakhstan's relations and memberships are on a regional level, but memberships in organizations like the SCO, CSTO, and the EAEU have not provided Kazakhstan the opportunity to make impactful decisions and author substantial policy. Kazakhstan relies on bilateral or multilateral relationships and organizations to execute its policy or to project ideas. Kazakhstan's involvement with organizations like the SCO and CSTO have been narrowly focused primarily on economics and security respectively and often Russia and China set the agenda. Debate continues over the proportionality of representation and "geopolitical shifts have led to the radical changes in the distribution of power, interstate interactions on the global playing field, economic fluctuations, and the growth of political confidence of rising nations."
Kazakhstan within the last ten years has increased participation and has expanded its reach not only through natural resource markets and trade, but also diplomatically. Kazakhstan's further integration is demonstrated accession to the World Trade Organization. Mediating high level talks between Syrian rebels (late May 2015), Iran Nuclear Talks (February and April 2013), and the Ukraine Peace Talks with individual leaders (Putting and Poroshenko) the Normandy Group—France, Germany, Russia, and Ukraine. The talks in Kazakhstan in February and April 2013 made little progress, but were lauded by the Kazakhstan Government as Astana has "consistently advocated for peaceful dialogue and negotiations" and "Kazakhstan "was proud to have made a practical contribution to the negotiations on Iran's nuclear [program.]"
Kazakhstan may not be able to convince Russia or China on many pressing global security issues, but Kazakhstan's participation on the UNSC might mitigate some tension. It is unlikely that Kazakhstan's participation would end badly for Kazakhstan as many of the agitators on the P5—China and Russia—have too much to lose to endanger their diplomatic relations with Kazakhstan. By winning a seat on the UNSC, Kazakhstan will be able to continue its policies it wished to implement during time overseeing the OSCE to better its country and nations facing the same issues.
China's policies spur Central Asians to cautiously chart independent course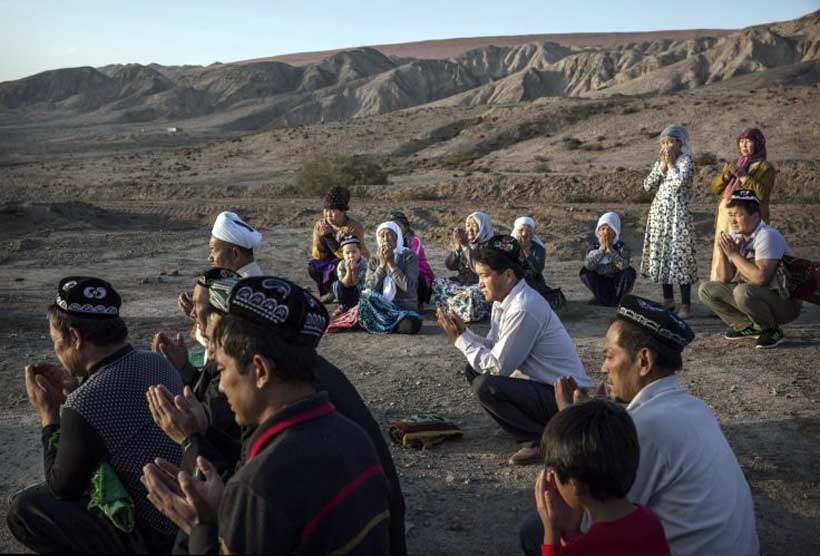 China's brutal crackdown in its north-western province of Xinjiang and growing questions about the dark side of some of its Belt and Road investments is fuelling anti-Chinese sentiment, prompting some countries to explore ways to chart an independent course, and feeding into the narratives of rising populist leaders.
The incarceration of up to 2,5000 Kazakhs in re-education camps in Xinjiang designed to install Chinese values and loyalty to President Xi Jinping, erase nationalist and militant sentiment, and introduce 'Chinese characteristics' into perceptions of Islam among the region's Uyghur population, a Muslim Turkic ethnic group, has spurred a Kazakh search to cautiously chart an independent course.
An estimated 1.5 million ethnic Kazakhs live in Xinjiang, 200,000 of which obtained Kazakh citizenship after the demise of the Soviet Union in 1991. In contrast to Uyghurs, they were able to move freely across the Kazakh-Chinese border until 2016 when China stepped up its crackdown in Xinjiang.
Chinese policy also figures in crucial Pakistani elections with populist contender and former international cricket player Imran Khan demanding greater transparency in China's US$ 50 billion plus investment in the China Pakistan Economic Corridor (CPEC), a Belt and Road crown jewel and the initiative's single largest investment. Mr. Khan is also demanding a more equitable distribution of Chinese investment among Pakistan's provinces.
Irrespective of whether Mr. Khan emerges victorious from the Pakistani polling, he is likely to be a major voice. His call for greater transparency resonates with significant segments of the business community represented by the Federation of Pakistan Chambers of Commerce and Industry who have been critical of commercial terms that advantage Chinese companies with reduced benefit to their Pakistani counterparts.
Mr. Khan's call for greater transparency is likely to get a significant boost if Pakistan is forced to turn to the International Monetary Fund to bail out its troubled economy.
Major political parties and business organizations in the Pakistani province of Gilgit-Baltistan have meanwhile threatened to shut down the Pakistan-China border if Beijing does not release some 50 Uighur women married to Pakistani men from the region, who have been detained in Xinjiang.
The province's legislative assembly unanimously called on the government in Islamabad to take up the issue. The women, many of whom are practicing Muslims and don religious attire, are believed to have been detained in re-education camps.
Concern in Tajikistan is mounting that the country may not be able to service its increasing Belt and Road-related debt. With the World Bank and the IMF warning that Tajikistan runs a high risk of debt distress, Tajikistan has seen its debt-to-GDP ratio balloon from  33.4% of GDP in 2015 to an estimated 56.8% in 2018.
The emerging stories of Kazakhs released from re-education camps in Xinjiang and a court case a Chinese national of Kazakh descent accused of entering Kazakhstan illegally after working in one of the detention centres holding hundreds of thousands of mostly Turkic Muslims is forcing the Kazakh government to stand up more forcefully for the rights of its nationals and reinforcing its desire to steer a middle course between Chinese and Russian ambitions in Central Asia.
41-year-old Sayragul Sauytbay is on trial for allegedly illegally crossing the Chinese-Kazakh border border to join her husband and two children in Kazakhstan. Ms. Sauytbay told the court she had escaped to Kazakhstan after being told by Chinese authorities that she would never be allowed to join her family because of her knowledge of the camps.
Chinese authorities have denied the existence of the camps despite mounting evidence from both official documents and witness accounts. China's foreign ministry said it "had not heard" of the camps.
Ms. Sauytbay's defense is attracting attention and spurring anti-Chinese sentiment not only because of her first-hand account of the detention camps but also because of her assertion that she had access to classified Chinese documents that shed light on the sprawling network of re-education centres.
Ms. Sauytbay's trial puts the Kazakh government, an important Belt and Road partner, in a bind. She has admitted having illegally entered the country but said she would disappear in one of Xinjiang's detention camps if she were returned to China. Ms. Sauytbay has requested political asylum in Kazakhstan.
Kazakhstan has until now to sought to raise the issue of the fate of ethnic Kazakhs in Xinjiang quietly and cautiously with China. Returning Ms. Sauytbay would open the government to accusations that it is kowtowing to Beijing and failing to protect its people. Allowing her to stay, would give further credibility to reports on the extent and nature of the crackdown in Xinjiang.
The trial also boosts Kazakh efforts to steer a middle course between Chinese and Russian influence in Central Asia by forging closer ties to European nations and the United States as well as the Muslim world.
Kazakh President Nursultan Nazarbayev discussed with President Donald J. Trump, on a visit to Washington in January, an "enhanced strategic partnership" that would strengthen cooperation "on political and security issues, trade and investment, and people-to-people relationships."
Uzbek president Shavkat Mirziyoyev travelled to Washington on a similar mission, seeking US support for his liberalizing economic and political reforms.
Central Asian leaders suggested to European Union High Representative for Security and Foreign Affairs Federica Mogherini that they were looking to Europe rather than China and Russia for assistance in building sustainable economies that can create jobs for the region's mushrooming youth population.
That is not to say that Central Asian nations, most of which are members of the Shanghai Cooperation Organization, do not welcome massive Chinese and Russian investment. They do, but also realize that the investment may improve their infrastructure and enhance security but does not necessarily ensure their ability to sustainably create jobs.
In a sign of the times, Russian commentator Yaroslav Razumov noted that Kazakh youth recently thwarted the marriage of a Kazakh national to a Chinese woman by denouncing it on social media as unpatriotic.
Quoting Kazakh commentators as blaming Russia for stirring anti-Chinese sentiment in their country, Mr. Razumov, in an article entitled 'Ally, but not a friend,' warned that Russia, and by extension China, "must learn to live with this."
Astana: City of new opportunities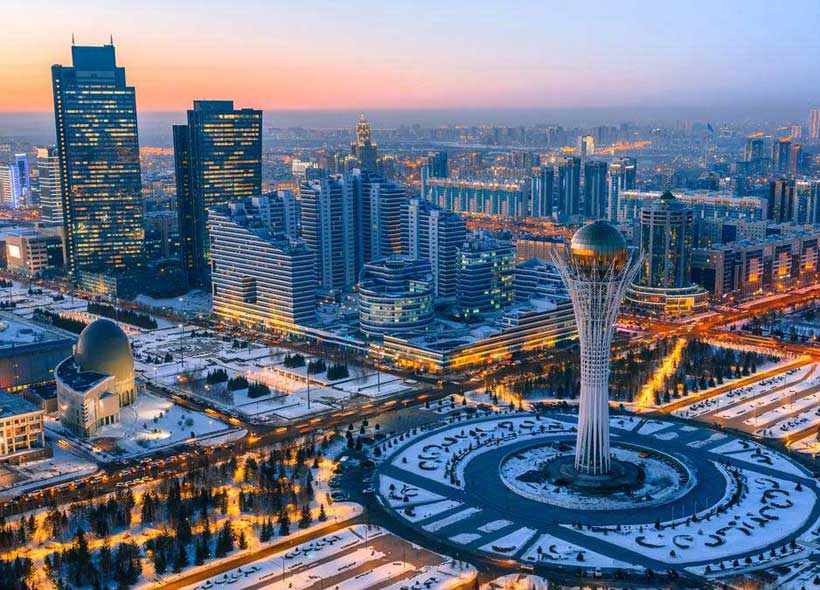 Relocating a capital, and creating from scratch not only an administrative and diplomatic centre, but also a new continental and global hub, is a huge task. The few countries that have attempted this can confirm the complexity of this challenge. Yet despite the challenges, no-one can doubt that the goal of the President of Kazakhstan, Nursultan Nazarbayev, to move our capital from Almaty in the South to the heart of our large country has been achieved.
It was a bold decision, which some at that time were worried was simply too ambitious. Kazakhstan had only just gained independence following the collapse of the Soviet Union. The country was transitioning, with great difficulties, from a planned to a market economy. And despite being the 9th largest country in the world, the global community knew very little about us.
That is no longer the case. Today, Kazakhstan's capital has become a modern city that is playing an ever-growing political and cultural role in the world community. The choice of President Nazarbayev, who believed the new capital would accelerate, not hold back our country's progress, has been proved right.
Astana is a symbol of Kazakhstan's ambition for its citizens and its global partners. It is a source of pride and a capital accessible to all and has become a driver of national prosperity. Internationally, it has helped put Kazakhstan firmly on the map as it plays its part in tackling some of the world's toughest challenges.
In twenty years, our population has tripled to more than one million people. Providing the housing, roads and the many other socially important services a 21st century city needs has been a major feat of planning and construction. Today's economic indicators prove that the city is now self-sufficient and profitable. And not only in financial terms.
Astana has been chosen by major international firms to establish their headquarters and production centres for Kazakhstan and Central Asia. They see our capital and our country as a reliable bridge between east and west and as a continental centre with further high development potential.
Kazakhstan, with Astana at its heart, has created a very favourable business climate. Over the past few years, the nation has attracted ever-increasing investor attention as one of the fastest-growing economies. Continuously increasing foreign investment in Kazakhstan is testament to our stability and ongoing reforms. I am confident that the launch of the Astana International Financial Centre, which operates on the basis of the English law, will create further incentives to conduct business in this city.
In addition, thanks to the country's investment policy, last year Astana was recognised as having the most favourable conditions in the country for doing business.
It is not just as a successful and reliable economic partner that Astana is making its international mark. The city has become a centre for diplomacy where regional and global initiatives are launched to promote peace and cooperation, expand trade, and encourage sustainable development. Astana is now established as a place which brings people together and helps find solutions to the challenges of our time.
It is where, for example, the Eurasian Economic Union and Silk Road Economic Belt Initiative – both important for regional prosperity – were proposed to the world. Expo 2017, in which over 100 countries took part, provided the opportunity for advances in future energy to be shared.
Astana also hosts the annual Congress of Leaders of World and Traditional Religions, recognised as a major platform for inter-faith dialogue. The Astana Declaration, which came out of the Organisation for Security and Co-operation in Europe summit here in 2010, set out a bold vision for the future of Eurasia.
Astana is seen by the international community as a neutral and welcoming location where progress can be made on major conflicts and disputes. In this regard, it is difficult to overestimate the significance of the Astana Process, which remains the only forum that brings together all the main parties in the Syrian crisis. Kazakhstan will continue to be committed to peace and dialogue and I have no doubt that Astana will play a key role in helping to achieve these goals.
Twenty years, of course, is a very short time in the life of a city, especially a capital. But in just two decades, Astana has come a long way and made a big impact. Thanks to our leadership and the enormous effort of the people of Kazakhstan, Astana today is a successfully developing young capital with a bright future.
Kyrgyzstan: Looking for digital solutions to combat child labour
A group of young digital specialists – supported by the ILO in Kyrgyzstan – was among the prize winners in a 'Hackathon' aimed at promoting children's rights.
Following a marathon 48-hour event involving 18 teams of information technology experts and their mentors, they designed an innovative application that has the potential to monitor the incidence of child labour in communities.
The ILO Child Labour Project in Kyrgyzstan provided general guidance and mentoring to the team to ensure the conformity of the software to the operational mechanisms of the national child protection system in Kyrgyzstan.
Their design came second in the competition, "Central Asian Hackathon, Generation Z: Wellbeing of Children", which was organized by the Central Asian Coalition on Promotion of the Rights of Women and Children and the "League on protection of Children Rights" Public Fund, in partnership with the ILO, UNICEF, UNODC, the Embassy of Netherlands, and public and business companies.
'The application helps to conduct interviews with children, formulate recommendations and determine their status,' said Victoria Petrova, business processes analyst of the ILO-supported IT team. 'It will help officials to assess the situation of the child, determine whether the child is being exploited and what needs to be done to resolve the situation.'
"We are on constant search of new solutions and new partnerships," explained Amina Kurbanova, ILO National Project Coordinator in Kyrgyzstan. "The Hackathon gave us a unique opportunity to establish partnership with a new group – young highly qualified IT professionals, and to develop an application that may greatly facilitate child labour monitoring process."
The IT team, "Testovoe nazvanie", collected USD 1,500 in prize money.  The ILO now plans to support pilot testing of the new software by the line ministries.
"We are grateful to the ILO for this support. It is obvious that the proposed technologies could be applied in the daily work of social workers, police inspectors, labour inspectors and social pedagogues. The Ministry will carefully study the results of the pilot testing and will closely work with the IT Team specialists during fine-tuning of the application," says Jyldyz Polotova, Deputy Minister of Labour and Social Development of the Kyrgyz Republic.