A Glimpse into the Cold War Alliances with Reference to Pakistan's Case for Kashmir
The post-World War II scenario observed many rapid identical changes which included end of wartime bonhomie developed between the United States and the Soviet Union against Axis forces.
The story did not end here and both the parties turn into arch rivalry and the world once again sustained half century long cold war between them. Containment was the policy adoption by the United States against the Soviets and this policy resulted in the formation of North Atlantic Treaty Organization (NATO) in Europe to check the influence of the fast spreading communism and to protect the continent from the sway of the soviets. The Southeast Asia Treaty Organization (SEATO) and Central Treaty Organization (CENTO) were formed which aimed to perform the same task in Asia as with NATO in Europe. However the regional members of these pacts in Asia were more or less inclined towards security arrangements within their own interest with or without having a concern to communism. This was the sharp difference that changed NATO into long lasting alliance even in post-cold war international system but short lived and failed to achieve the aimed objectives in case of SEATO and CENTO.
There is a long saga that explains, how and why Pakistan from the south Asia joined these security pacts. In the wake of security and survival relations newly emerged state of Pakistan was encased in the fear of aggression from its eastern neighbor. There were several factors supported this thinking in Pakistan's corridors of security and led policy makers to pursue possible options to mitigate this sense of insecurity and improve defense capabilities. These factors included Indian aggression on Kashmir Hyderabad and Jona Garh (all three princely states which were to be part of either India or Pakistan on settled criteria mainly consent of major population of the state). India compellingly integrated Hyderabad and Jona Garh in Indian Territory and Kashmir became a disputed territory between India and Pakistan remained in cold storage of the United Nations in coming future. This was the scenario that constituted insecurity and uncertainty about survival.
In such situation Pakistan joined alliance with the United States and became member of SEATO and CENTO despite both partners were in a loose convergence of interest as Professor Hans J. Morgenthau a notable realist describes the lack of identity of interests in US-Pakistan alliance relationship as: "The alliance between the United States and Pakistan is one of many contemporary instances of an alliance serving complementary interests. For the United States it servers the primary purpose of expanding the scope of the policy of containment; for Pakistan it serves primarily the purpose of increasing her political, military and economic potential via-s-vis her neighbors".
In the words of Mr. Bogra ( at that time Prime Minister of Pakistan and one of the architect of security policy to join alliances with the United states) "Our main and only purpose was to safeguard the safety and security of Pakistan and we needed support from like-minded and peace-loving nations. We have never made any secret of the fact that we apprehended a threat to our security from India." It appears both sides were very much clear about intentions of each other and hence at the time of war with India vices raised by Pakistan were rhetoric as it was very much clear from the day one that these pacts were aimed at any communist aggression. Additionally, Mr. Nehru (Indian Prime Minister) manipulated the situation in the favor of India by deviating Kashmir form the United Nations Security Council and General Assembly resolutions and attached it with changing security environment of the south Asia with reference to Pakistan's membership into SEATO and CENTO. Moreover in aftermath of Sino-India border conflict of 1962 India was supplied with huge scale of arms and other military hardware's which provoked negative sentiment in Pakistan as she had provided the United States with intelligence sharing air bases and joined containment policy as second largest non-communist state of Asia but its strategic concerns against India were not focused by partners.
Interestingly the other members of SEATO and CENTO were also more concerned about their regional security arrangement in comparison to the communist threat. For example Iran was more anxious for Egypt, a potential challenger for regional dominance. Gulf States about Iran and as mentioned earlier Pakistan about India. Furthermore The SEATO was boycotted by French, Pakistan entered into an arms accord with the Soviet Union, member states responded passively to the situation in Vietnam. Thus, these events had made the obvious question about the security alliances of Southeast Asia by the United States such as SEATO and CENTO and weakened them sharply. Moreover the logic of divergent political system among member states work against and the coherence could not sustain among them. This logic was visible and worked in NATO as the members were sharing several identities and alliances was based in recognition of these identities include Democracy, Freedom of Speech and expression , Free Market and Common threat.
Sharp differences and divergences of interests resulted with short term objectives oriented policies by the Asian members of alliances and second largest non-communist state of Asia left alliances. Although there were conditions imposed by the United States on Pakistan to use military hardware mainly not against India but Pakistan was never ready to sustain arms embargo in 1965 war with India. Indeed these pacts left Pakistan with unilateral following the policy of containment by the Unites States and in response did not assured security and survival of Pakistan. In nutshell the choice to be the part of these pact served in twofold ways. Firstly, this forum provided military hardware to develop a strong army of Pakistan with the potentials to check any threat or act of aggression intended by its eastern neighbor and access into sophisticated technology of the west. However on political front this policy neither made Pakistan strong enough to solve Kashmir with muscles not it provided any political support from the west and the Unites States to pressurize India to solve the issue, in accordance of the UN resolutions. Rather it gave escape goat to Indian Prime Minister to deviate from the promised solution of Issue.
First published in Monthly the Jahngir World Times
Pakistan and Germany are keen to Sustain Multifaceted and Mutually beneficial Cooperation
Pakistan has varied history of relationship and cooperation with other countries in international arena. Despite of proactive foreign policy Pakistan has been struggling to acquire global or regional status as a major power. Now in the age of globalization, the foreign relations between states have become more significant than before. Global and regional organizations, societies, economic zones and countries have network to attract and develop relationship among them. A major goal of Pakistan's foreign policy is to develop good relations with international community and to handle global and regional issues. Activism of Pakistan's foreign policy reflects on the domestic socio-economic development. The national interest of Pakistan also support to regulate inputs from the external atmosphere into internal situation and to strive security and territorial integrity in the region and glob which always remained top concern of Pakistan. As bearing geo-strategic position, Pakistan seeks good relations with regional and global powers like America, China and European Union. Within European Union Germany has emergence as the developed economy in Europe. It is not only playing vital role within European Union but at the global level. Pakistan is also enjoying cordial relations with Germany on the base of common interest and perception on all international issues. Germany is also very keen to see sustainable development in Pakistan and acknowledges that the Pakistan is playing constructive role for regional peace. Germany greatly values Pakistan intense to strengthen multifaceted and mutual beneficial cooperation. Both the countries have been engaged on political, economic and socio-cultural partnership.
In past, East and West Germany had tilted towards forming alliance with India in 1950s but in 1960s, President Ayob Khan's visit to West Germany established economic relation between both the countries. Post Pak-India war 1971, East Germany was the first country of the Europe who recognized Bangladesh. During 1990s, Pakistan and Germany established Pakistan German Business Forum and Germany had become the fourth largest trade partner of Pakistan in 2000. Germany also was ally of Pakistan in the war against terrorism in the north-west part of the country. Since the last few years, both the countries developed trade relations as well as Germany invested in the field of science and technology in Pakistan. On August 24, 2014, Germany built Pakistan Gate in Berlin to provide business and trade facilities to the businessmen of both the countries.
In November 2018, Pakistan offered Germany to join CPEC and to invest in the Special Economic Zone (SEZs). The mutual trade between both the countries enhanced to 3.0 billion euro in 2019.In 2021, Both Pakistan and Germany are celebrating 70th anniversary of establishment of bilateral relationship. Both the countries are planning to undertake several activities in this regard. Last month German Ambassador visited Karachi Chamber of Commerce and industries to call German companies, entrepreneurs and investors to earn from the potential and opportunities which are available in Pakistan and to bring business communities of both the countries more closer as well. Foreign minister of Pakistan has visited to Germany and meeting with business and members of Pakistani community. The foreign Minister held meetings with the leadership of Germany and repeated the desire of expansion of bilateral economic activities and exchange of technology. Both sides also discussed rapidly changing situation of Afghanistan and South Asian region. During the discussion, Pakistani Foreign Minister Shah Mehmood Qureshi and Foreign Minister of Germany Heiko Mass, Pakistan and Germany agreed to review the entire gamut of Pakistan-Germany relationship and tools of further deep bilateral cooperation in the field of trade, investment security and defense, health, education, tourism. The mass of both the countries want to utilize the potential of good relationship but it is observed that both sides have lack of political hierarchy, dedication and sincerity in past. The development and expansion of bilateral relationship lies on the path of peaceful coexistence and serious changes in the socio-economic structure is needed. Peace process with the neighboring countries like Afghanistan and India may attract Germany to invest in CPEC projects and other local project of education, vocational training, dam construction, tourism and economic activities in Pakistan. There is a need to organize a forum for the students and scholars of both the countries could interact and exchange their expertise for academic, economic and technology growth. There is potential of people to people interaction and development of cooperation between Pakistan and Germany. Pakistan may be more benefit from the relationship with Germany if the serious efforts be made on government level.
Modi's Illiberal Majoritarian Democracy: a Question Mark on the Future of Indian Minorities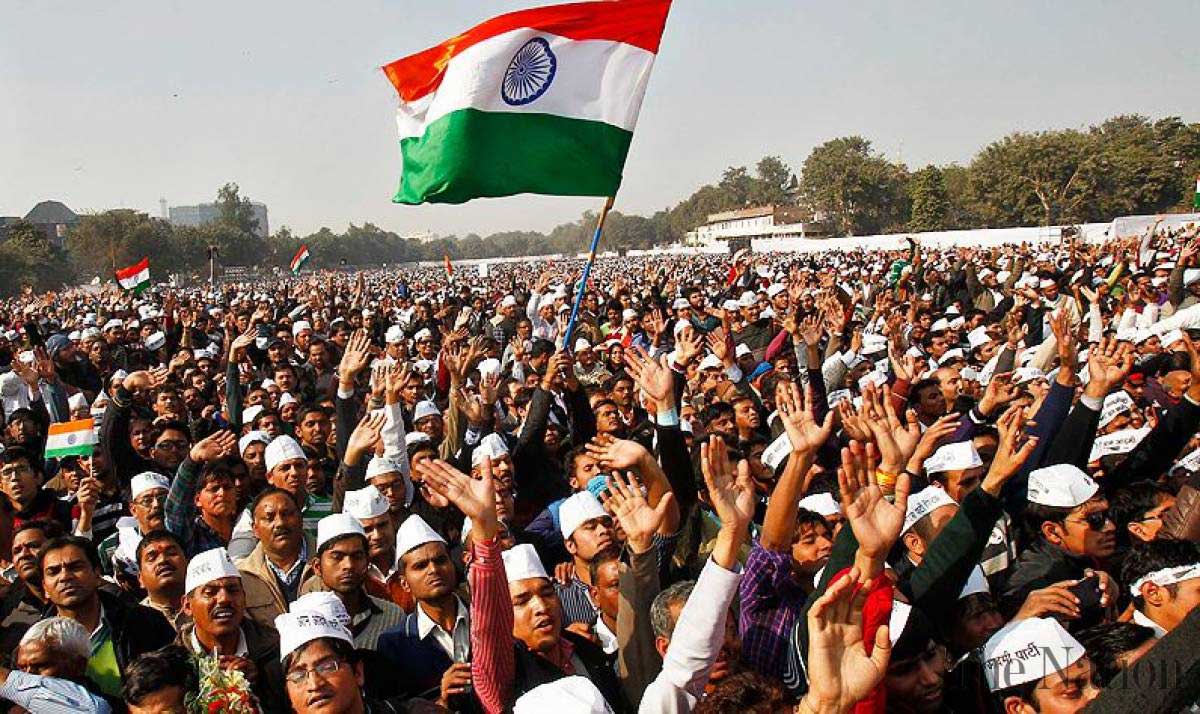 The word majoritarian is an adjective which relates to or constitutes a majority, majoritarian politics, or majoritarian democracy. It can be defined as a traditional political idea, philosophy or a practice according to which any decision whether political, social, or economic of an organized society should be made by a numerical majority of that society or it can be defined as a traditional political philosophy that stresses that a majority usually branded by religious, language, social class that also includes other recognizing factors of individuals in a society are subject to a level of superiority in a society because of which they have a say in every affair of a society. The concept of majoritarian dispensation in India under Narendra Modi has deep links with four other political philosophies i.e. Populism, Nationalism, Authoritarianism, and Sultanism. Before exploring Narendra Modi's majoritarian policy of governance in India and its effects on the future of Indian minorities, I will first uncover the link of majoritarianism to political philosophies as mentioned.
A majoritarian leader is actually a populist leader who works hard for the concerns of people that who thinks are being ignored by the established elite groups in a society, and who always present himself as a new man mostly of a modest and plebeian background against old political establishment, in spite of the fact that who is a seasoned political figure, but usually not centre stage. This is exactly what Narendra Modi is, because in his 2014 election campaign, he presented himself as a new man against the Ghandi's family's old political system despite the fact he was CM Gujrat at that time. He also presented himself as someone who belongs to a very plebeian background that he had to work in his father's tea shop when he was a child. Whereas, nationalism is a political idea or a philosophy that promotes and protects the interests of a particular nation, nationalism is the bedrock of most of the populists and NarendraModi is no exception. NarendraModi is a majoritarian national-populist leader who since his childhood has been the member of RSS, and now is a full time pracharak of RSS ideology that stresses that Hindu are the true and only sons of this Indian soil.
Majoritarian national- populist leaders like Narendra Modi are basically authoritarian leaders who reject political pluralism, and this is exactly what Modi is doing in India.Modi and the BJP has made it clear that no other party should compete with it, or is even needed, as indicative from its slogan of a 'Congress Mukt Bharat' (a Congress-free India).Whereas, Sultanism is a form of authoritarian government and according to Max Weber NarendraModi is a new sultan of India who is pushing India towards illiberal democracy by rejecting all kind of civil liberties particularly of Indian Muslim minority.
Modi's majoritarian policy of governance in India is basically the promotion of majoritarian democracy that asserts Hindus a special and superior status in India because they constitute 80.5% of total Indian population and that this majoritarian policy protests Hindutva ideology that stresses that Hindus are the only sons of this soil and that strengthen the Hindu community. This majoritarian democracy is a big question mark on India as the world biggest liberal democracy because continuous violence, rejection of civil liberties, and crimes against the minorities that are Muslims, Sikhs, and Christians have been on the increase. About 1.8 million people who are minority communities are tortured in police custody every year. The word murder of minorities has been replaced by the term encounter killings. Torture have increased to such a huge extent that it questions the credibility of the rule of law and criminal justice. Hindu nationalists are revolting all around India especially against Muslims because they are the largest minority in India constituting 13.4% of total population and because Hindus have resentment toward their religion, Christians and Sikhs are no exception to their violence because they too constitute 2.3% and 1.9% of total Indian population.
Unfortunately, India under Narendra Modi is crawling from the world's biggest liberal democracy to illiberal majoritarian democracy which is promoting and safeguarding only Hindu's civil rights and liberties and that which is negating minority's civil liberties and civil rights especially rights and liberties of Muslims of India. One such example of this is the Citizenship Amendment Bill (CAB).Under the act, for the first time in India, religion is a basis for granting citizenship. According to some this citizenship amendment bill by BJP is an intentional act in order to marginalize Muslims from mainstream politics. In addition to this, Muslims are not only being tortured at their religious places for their religious affiliations, but they are also being tortured at their educational institutions which is evident from a video of 15 December 2020, where Delhi police brutally tortured Muslims students of Jamia Millia Islamia university.
Keeping in mind Narendra Modi's illiberal majoritarian democracy, the future of liberal democracy or pluralistic India appears to be gloomy, where the future of Indian minorities especially Muslims is a big question mark.
CoVID-19 Control: Can Pakistan Learn From China?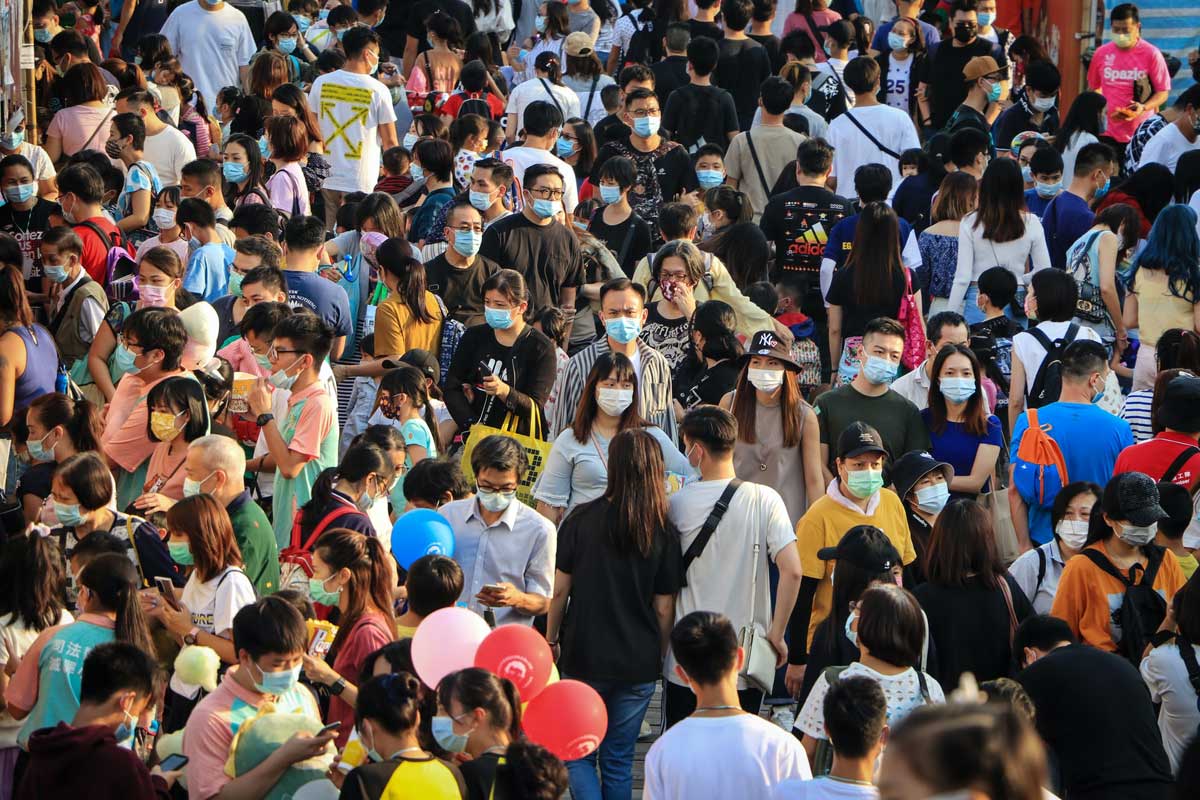 It has been over a year since the first case of CoVID-19 was confirmed in Pakistan. The tally has reached 721,018 confirmed cases, 15,443 have died and 4,143 critical cases by 11thApril2021. Across many countries, since January 2020, a massive surge of research into CoVID-19 had enabled the scientific and medical community to better understand how to manage and eliminate the virus through public health interventions. Today, we have learned, CoVID-19 causes acute symptoms and death. We have learned, immunity lasts at least eight months and we also have five licensed vaccines. We have learned, the long-term effects of CoVID-19 and the morbidity attached to having this virus. We have learned, virus transmission occurs through droplets and aerosols spread through coughing, sneezing, breathing and speaking. We also have learned, stopping the spread of CoVID-19 requires people to avoid mixing though restrictions on social life. We have learned, the virus can mutate into various strains that can be more transmissible – and we also have understand cat-and-mouse game between vaccine and variants.
To alleviate the destructive effects of CoVID-19 on the economy, Pakistan has sought debt relief of slightly around $2 billion from its G20 creditors. In addition to the G20 countries, China was the largest bilateral creditor with $9 billion, followed by Japan with $5 billion. By early April 2020, when there were just about 2,000 CoVID-19 positive cases in Pakistan, the World Bank approved $200 million package to help Pakistan. Likewise, the International Monetary Fund (IMF) had approved the payout of $1.386 billion as financial support to Pakistan to meet its urgent balance of payment needs halting from the CoVID-19 outbreak. Further, to support Pakistan's public health response to the CoVID-19 and allow to meet the basic needs of the vulnerable and poor segment of society, the Asian Development Bank (ADB) approved $500 million emergency assistance loan to Pakistan. Similarly, The Islamic Development Bank (IDB) also provided a $650 million financial package to support Pakistan in its efforts against the CoVID-19. All these grants were provided to Government of Pakistan to assist in effective and timely action in response to the spread of the CoVID-19. The objective was to strengthen Pakistan's public health infrastructure and to alleviate socioeconomic disruptions due to the pandemic. Despite huge grants and substantial endowments, Pakistan's response to the CoVID-19 has been unsatisfactory. Lack of basic healthcare infrastructure, disease surveillance and management system, and inconsistent implementation of policies and SOPs resulted in the rapid and incessant spread of third-wave of CoVID-19 throughout the county.
China's extraordinary organized and preventive risk management approach, established on coalition between government officials, virologists, epidemiologists and public health experts, has demonstrated to be successful in containing and controlling CoVID-19.The experience in China emphasized the significance of listening to science and public health experts during pandemic event. Firstly, China's response demonstrates the value of national research and public health capability. Huge investment in research and development rendered China much better prepared for CoVID-19. China's experience indicates the value of investing in national health and research scheme to boost laboratory capacity along with workforce. They are essential to a rapid and effective national response to health emergencies and to national health security. Secondly, a strong foundation of research and development cannot ensure effective control without powerful top-level political dedication to use science to confront the outbreak. Government and leaders must respect science, understand its significance, and act on science-based advice in a way that is best for society. Thirdly, attaining speedy and successful implementation of control measures for CoVID-19 requires extensive community engagement. Public solidarity during the CoVID-19 outbreak in China had been unprecedented. Control measures that could sacrifice personal freedom were accepted readily by the nation.
To be brief, cricket is to South Asia and football is to Europe. In fighting CoVID-19, everyone is equal. Everyone has the identical liability and shares the equal threat. The effective implementation of prevention and control measures in China is a model for Pakistan other parts of world to follow. From the beginning, a science-based, risk-informed and phased approach was taken, with a clear appreciation and enthusiasm. Today, China has restarted its economy, reopened and almost returned to normality. The key of success story is to make everybody responsible, get every single division involved and held executives accountable. These are the most prominent lessons Pakistan could learn from China at national and local levels. After the failure of "Smart-Lockdown" strategy, Pakistan needs to choose a strict strategy, should follow the example of China and continue the lockdown until the number of CoVID-19 infections is brought close to zero; the strategy should then be to maintain infection rates at very low level until vaccination is done. China's epidemic management provides an important experience from which countries such as Pakistan can learn. This applies in particular to Pakistan, which would risk to lose many of its achievements in case of a severe third wave of the epidemic. Government of Pakistan should involve not only public health experts, virologists and epidemiologists, but also scientist and respect science advice when making any decision that is required to keep the epidemic under control. The rest of the world can also learn from China's success in bringing outbreak under control.