This Is How They Tell Me the World Ends: Ines Lee and Eileen Tipoe win the Bracken Bower Prize 2021
The Financial Times and McKinsey & Company today announce that Nicole Perlroth is the winner of the 2021 Business Book of the Year Award for This Is How They Tell Me the World Ends: The Cyberweapons Arms Race, published by Bloomsbury Publishing (UK), Bloomsbury (US), an analysis of the threat posed by the arms race between cyber criminals, spies and hackers fighting to infiltrate essential computer systems.

The Award recognises a work which provides the 'most compelling and enjoyable insight into modern business issues'. It was awarded today to Nicole Perlroth at a ceremony at the National Gallery in London, co-hosted by Roula Khalaf, Editor of the Financial Times and chair of the panel of judges, and Magnus Tyreman, Managing Partner Europe, McKinsey & Company. The keynote speaker at the event was Tony Danker, Director-General, CBI.

This Is How They Tell Me the World Ends saw off strong competition from a shortlist of titles with subjects including climate change, racism, cyberweapons, meritocracies and risks to a sustainable and inclusive future. They will receive a prize of £30,000, with £10,000 going to each of the five runners-up.

Roula Khalaf, Editor, Financial Times said, "Nicole Perlroth has done something that hasn't been done before: going this deep into the mysterious world of hackers. Cyber security isn't featuring highly enough on CEOs' agenda. I hope this award will prompt them to read this book and pay attention."

Magnus Tyreman, Managing Partner Europe, McKinsey & Company, said: "Nicole Perlroth has written a book that is more than just a timely wake-up call to the fact that the world has largely ignored the realities and profound implications of the arms race between hackers, cybercriminals and businesses and national governments. It is an alarming book, one in which the author makes a compelling, granular and matter-of-fact case for how vulnerable global computer systems have become, and makes an urgent plea for specific and systematic action."

World Bank Supports Croatia in Transforming Its Primary Education
The World Bank Board of Directors today approved a loan to the Republic of Croatia in the amount of EUR25 million ($28.9 million equivalent) for a project to improve the learning environment in selected primary schools.
The Croatia: Towards Sustainable, Equitable and Efficient Education Project (SEE Education) will support the Ministry of Science and Education's (MSE) introduction of the Whole Day School (WDS) system in selected schools, which is designed to improve student learning outcomes, particularly among disadvantaged students, through increased instructional hours and improved teacher training and school infrastructure. Since school days will be better aligned with common working hours, young mothers and fathers, of children attending WDS will find it easier to participate in the labor market and thereby increase their earnings. The project will also strengthen the capacity of MSE to scale up the WDS system at the national level and to implement other needed sector reforms.
Croatia has committed to a set of sweeping reforms, outlined in the National Recovery and Resilience Plan (NRRP) 2021-2026, to modernize and improve the education system and respond to the learning challenges which have been further exacerbated by the COVID-19 pandemic and the two large earthquakes that struck Croatia in 2020.
"We are so pleased to partner with Croatia in this vital effort that will ultimately bring benefits to the whole Croatian society through better learning outcomes, higher labor force participation and increased productivity," said Jehan Arulpragasam, World Bank Country Manager for Croatia and Slovenia. "The SEE project comes at a critical stage of the transformation of Croatia's education system and will substantially improve educational opportunities for current and future generations of children, including those from disadvantaged backgrounds and vulnerable groups."
The proposed project will support a systemic transformation of Croatia's basic education sector. It will initially help to implement the WDS reform in 50 demonstration schools by providing both technical assistance and the needed infrastructure. The capacity built as a result of these efforts will help authorities to introduce the WDS model at the national level. The direct beneficiaries of the project will include approximately 32,500 students, their parents and teaching and administrative staff.
The project will also support the design of new infrastructure standards for Croatian schools, incorporating seismic resilience into building upgrades, and encompassing best practice OECD-EU climate, environment, and energy-efficiency standards, contributing to the European Green Deal agenda.
The World Bank has been a partner to Croatia for over 27 years. During this period, the Bank has supported more than 50 projects, worth almost US$5 billion, produced numerous studies, and provided technical assistance to help strengthen institutions and support the design of policies and strategies. The Bank's current program focuses on mitigating the economic and social impact of COVID-19, post-earthquake reconstruction, transport, justice, innovation, business environment, land administration, science and technology, and economic development of the Pannonian region.
Uganda Economy to Rebound but Could Take Longer to Become a Lower-Middle-Income Country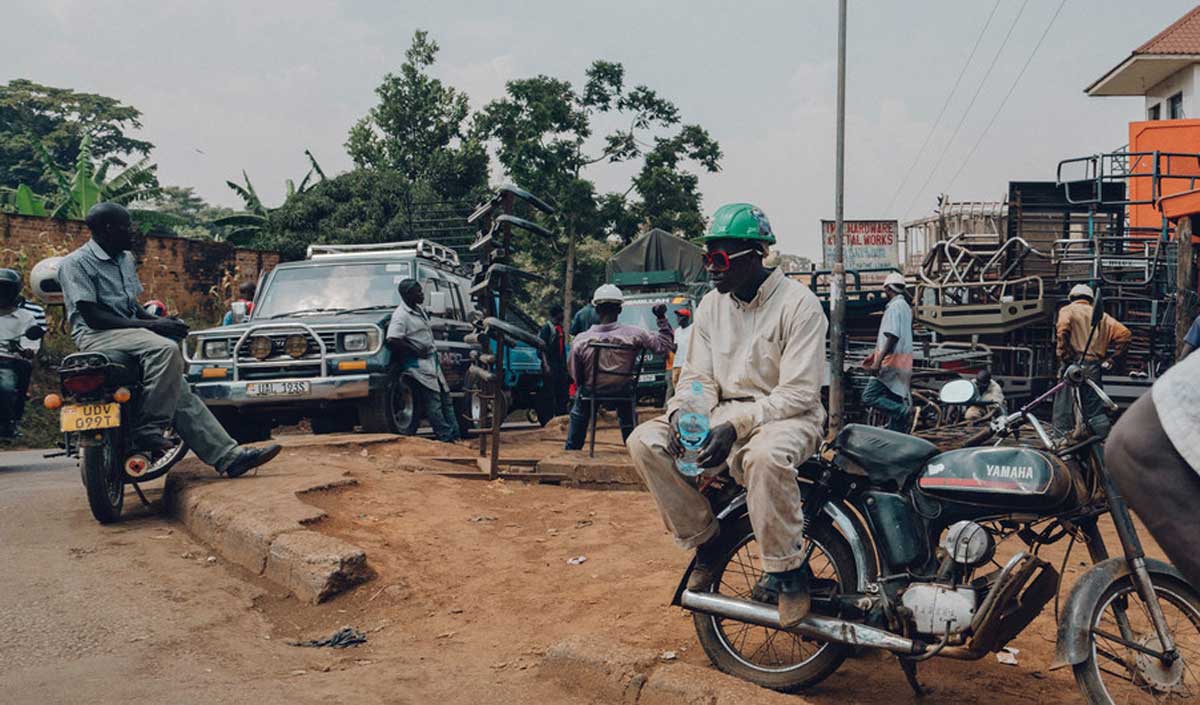 Uganda's growth is expected to be between 3.5% and 4.0% in Fiscal Year (FY) 22 and about 5.5% in FY23; both projections are about one percentage lower than the June 2021 forecast, according to the latest edition of the Uganda Economic Update (UEU). The economic recovery in FY21 tapered off in early FY22 mainly due to the more severe second COVID-19 wave in mid-2021 and the related lockdown measures.
The 18th UEU: Putting Women at the Center of Uganda's Economic Revival says that although growth rebounded since the start of the COVID-19 crisis – driven by a pick-up in private consumption and investment, and a recovery in exports – the country is still likely to face a stop-start recovery until there is wider coverage of the COVID-19 vaccine.
"To ensure an inclusive economic recovery, faster deployment and widespread coverage of the vaccine is critical," saidMukami Kariuki, World Bank Country Manager for Uganda. "It is encouraging to note that in January 2022, schools will be opened; and support to micro, small and medium enterprises has been prioritized to stimulate job creation. Staying the course will require sustained prudent and transparent fiscal and debt management."
The update notes that there has been a rise in poverty and household vulnerabilities, widening of inequalities, and a significant threat looms to human capital development, especially in the education sector where schools have been fully or partially closed for a large part of the last two years.
"Even with higher growth prospects, per capita GDP will remain well below the target of the Third National Development Plan, meaning Uganda will now take longer to become a lower-middle-income country," saidRichard Walker, Senior Economist, and co-author of the UEU. "Significant uncertainty remains on the evolution of COVID-19; weather shocks are a perennial threat; while lower revenues, spending pressures and adjustments to the government's debt profile could jeopardize Uganda's hard-earned macroeconomic stability."
On the upside, commodity prices have recovered, digital technologies and the digital economy continue to support new ways of operating and doing business, and the potential for Ugandan women to drive the recovery is enormous, but only if they have fair and equal opportunities to reach their full potential.
The UEU's special focus this year is on women's economic empowerment, which is essential to an integrated response to shorter-term recovery needs and longer-term actions that will address deeper gender inequalities and foster more inclusive and sustainable growth.
"Uganda's economic recovery will be faster, stronger, and more sustainable if it brings more women into the center of profitable economic activity," said Jennifer Solotaroff, Senior Social Development Specialist, and co-author of the UEU. "Not investing in women deprives households and the economy of the contributions they would make and slows its transition out of agriculture."
The update urges Uganda to keep girls in school; invest in interventions to ease women's unpaid care work responsibilities; create more time for women's wage employment or entrepreneurship; pass and enforce laws protecting gender-equal rights for heirs and descendants to inherit land and other family assets; improve financial literacy among women, increase women's access to formal financial services; meet women's demand for more credit by passing laws prohibiting gender discrimination in access to credit; and promote alternative methods to establish women's creditworthiness.
The benefits of investing in women's marketable job skills and growth-oriented entrepreneurship will accrue not only to women, but to their households and, by extension, the whole of Ugandan society.