Will Jonathan Pollard's release sooth U.S.-Israel tensions over Iran?
Welcome to the Caspian Daily, where you will find the 10 most important things you need to know on Caspian Sea Region. We appreciate ideas, reports, news and interesting articles. Send along to Caspian[at]moderndiplomacy.eu or on Twitter: @DGiannakopoulos
1Congress is due to finish its review of the deal and vote on it in September. If that process gets completed, by November — when Pollard will go free — Netanyahu's calculations might be different."If Netanyahu wanted to climb down from the tree, if he wanted to make amends with the U.S., the Pollard … release would be a great way to do it," Sachs, a fellow with the Brookings Institution's Center for Middle East Policy said. [CNN]
2Why the Iran deal is huge for Obama's legacy. "From the moment he took office, the Obama doctrine — to the extent that one exists — basically boiled down to this: Diplomacy with so-called enemy countries can be effective, said Jeremy Shapiro, a foreign policy fellow at Brookings Institute and former State Department aide. Obama has been testing that theory on Iran literally since Day One, in part because nuclear nonproliferation has also been a central focus of his presidency. He became the first U.S. president to use the word "Muslim" in his inaugural address, offering to extend a hand to world leaders "if you are willing to unclench your fist." [Washington Post]
3If Russia breaks up. "If Mr Putin goes and the money runs out, Chechnya could be the first to break off. This would have a dramatic effect on the rest of the north Caucasus region. Neighbouring Dagestan, a far bigger and more complex republic than Chechnya, could fragment. A conflict in the Caucasus combined with the weakness of the central government in Russia could make other regions want to detach themselves from Moscow's problems" [Economist]
4Kazakhstan trade likely to bloom. A full picture of the Kazakhstani market and its business opportunities was unveiled at a forum held in Ha Noi yesterday. Viet Nam and Kazakh-stan signed a number of framework agreements on economic, trade, diplomatic, education, investment, labour and energy co-operation in recent years, said Vice Chairman of the Viet Nam Chamber of Commerce and Industry (VCCI) Doan Duy Khuong. According to Viet Nam's General Department of Customs, trade between the two countries was almost US$230 million in 2014, with $219 million from Viet Nam's exports, up 42 percent year-on-year. Exports consisted primarily of cell phones and electronic spare parts, machinery and farm produce. Imports, meanwhile, doubled, including ore and minerals.
5Navies of Azerbaijan, Russia and Kazakhstan has set to hold trilateral naval drills, RIA Novosti reported on July 30 with a reference to Igor Dygalo, the representative of the press service of Russian Defense Ministry on Navy."As part of the preparations for the "Cup of the Caspian Sea – 2015″ competition, the ships of the Navies of Russia, Kazakhstan and Azerbaijan will conduct a number of preparatory artillery shooting on small maritime targets, on air targets and on a floating mine," Dygalo noted.Holding joint naval drills among the CIS member-states' navies was agreed in Astrakhan on November 9, 2014. An international competition called "Cup of the Caspian Sea – 2015" is the first ever joint exercises in the Caspian Sea.
6Turkey is ready to distribute gas not only from Russia but also from Azerbaijan and Iran in Europe, general director of Russia's National Energy Security Fund Konstantin Simonov said in an interview aired by the Rossiya-24 TV news channel on Thursday."Turkey also plans to transit gas from Azerbaijan and Iran. It appears that it may take the same position regarding this gas," he said when speaking about the intergovernmental agreement between Russia and Turkey on 2-4 lines of the Turkish Stream to deliver Russian gas to European states.
7President of Turkmenistan Gurbanguly Berdimuhammadov and President of Russia Vladimir Putin expressed confidence in the prospects of intensifying mutually advantageous cooperation during a telephone conversation. As part of the conversation, which was held in a businesslike, constructive manner, the highest attention was paid to the discussion of the implementation of earlier agreements, designed to serve the deepening of partnership built on principles of equality, trust and mutual respect.Among the significant vectors of cooperation, the sides mentioned the trade and economic sphere, transport and communication, urban development, agroindustrial complex and other spheres.
8Russia is modernizing its S-300 missile system to supply to Iran, an adviser to Russian President Vladimir Putin said on Thursday, RIA news agency reported. "It has partially been updated, separate elements are still being updated," said Vladimir Kozhin, a presidential adviser on military matters, referring to the S-300 system. "It will be that very S-300 complex that Iran wanted to receive." Russia says it canceled a contract to deliver the advanced missile system to Iran in 2010 under pressure from the West. But Putin lifted that self-imposed ban in April following an interim nuclear deal between Iran and world powers.
9The commissioning of Baku-Tbilisi-Kars (BTK) railway will further increase the importance of Azerbaijan Railways CJSC and Georgian Railway JSC in freight transportation within the region and will enhance their business profiles, said Fitch Ratings July 30.Fitch said that the freight rail transportation volumes continued to decline in most former Soviet Union (FSU) countries over the first five months of 2015 and it is expected that the rail volumes are to remain weak in the second half of this year on the back of lower GDP growth across the region."FSU rail transport companies that are reliant on crude oil transportation are also under competitive pressure as crude oil traffic continues to switch to pipelines from rail," said the ratings agency.
10Seven start-up projects from Kazakhstan along with two start-up projects from Kyrgyzstan and Ukraine have become winners of Technation acceleration program for start-up teams from CIS (post-soviet space), Europe and Asia. The winners will travel to Silicon Valley – a land of innovation and start-ups – in the United States in October 2015 for a one-month internship.
Landmark labour reforms signal end of kafala system in Qatar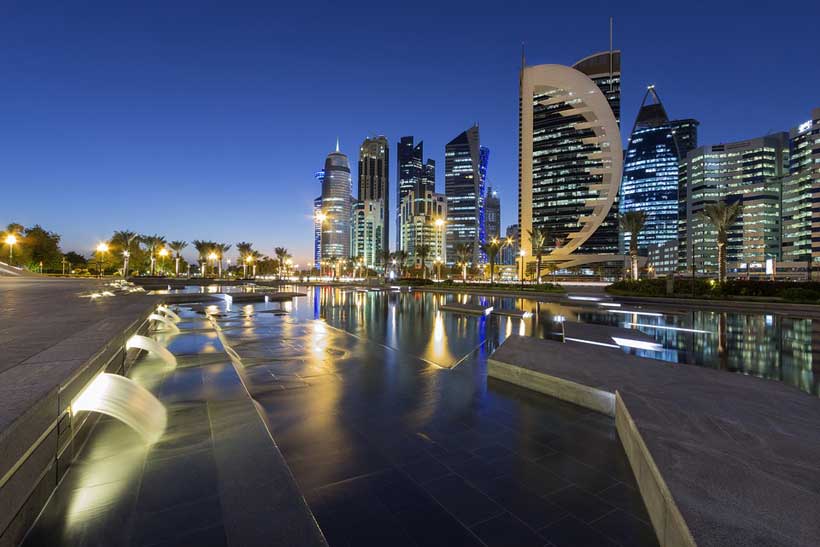 Qatar has announced sweeping reforms to its labour market, with a view to ending the kafala system and marking a momentous step forward in upholding the rights of migrant workers.

On 16 October 2019, the Council of Ministers of the State of Qatar unanimously endorsed new legislation allowing workers to change employers freely. Workers in Qatar had previously required a no-objection certificate (NOC) from their employer in order to do so. A Ministerial Decree by the Minister of Interior was also signed, removing exit permit requirements for all workers, except military personnel. Together, these steps mark the end of kafala in the country.

In addition, the Council of Ministers endorsed a new law to establish a non-discriminatory minimum wage, the first in the Middle-East.

"The ILO welcomes these reforms and recognizes the commitment of the State of Qatar to transforming its labour market. These steps will greatly support the rights of migrant workers, while contributing to a more efficient and productive economy. I am pleased that the ongoing ILO technical cooperation programme in Qatar is tangibly contributing to the government's effort to advance social justice and promote decent work in the country," said Guy Ryder, the ILO Director-General.

The elimination of the NOC requirement will allow workers to freely change employers following an initial probationary period. Should they wish to change employers during this period, the new employer would need to reimburse recruitment costs to the original employer.
The decision on exit permits means that domestic workers; workers in government and public institutions; workers employed at sea and in agriculture; as well as casual workers are free to leave the country either temporarily or permanently without having to obtain the permission of their employers. This covers all workers not covered by Law No. 13 of 2018, which removed the requirement to obtain exit permits for most workers covered by the Labour Law.

Meanwhile, the establishment of a non-discriminatory minimum wage that applies to all nationalities and all sectors will guarantee a minimum level of protection for all workers. The minimum-wage level will be set later in the year, based on a joint study already completed by the ILO and the Ministry of Administrative Development, Labour and Social Affairs (ADLSA).

"Qatar is changing. The new tranche of laws will bring an end to kafala and put in place a modern industrial relations system. We recognize that a new evidence-based minimum wage rate will ensure dignity for migrant workers. We urge the government to announce this as quickly as possible. The partnership between the Qatar Government and the ILO, supported by the ITUC, is working to change lives," said Sharan Burrow, General Secretary of the International Trade Union Confederation.

Roberto Suarez-Santos, Secretary-General of the International Organisation of Employers, said: "We congratulate the Government of Qatar on the major steps they have taken to adapt their labour market standards. IOE is proud to have supported the government's efforts over the past several years. I would like to express our appreciation to those leading this process for making decent work and sustainable economies a centrepiece of development in Qatar."

The respective draft laws will now be referred to the Advisory (Shura) Council, and subsequently for the approval and signature of the Emir HH Sheikh Tamim bin Hamad Al Thani. The legislation is expected to come into force by January 2020.

These reforms are part of the ILO-ADLSA cooperation agreement signed in 2017, which resulted in the opening of an ILO Project Office in Doha in April 2018 .
Major Environmental Groups Call On Businesses To Lead On Climate Policy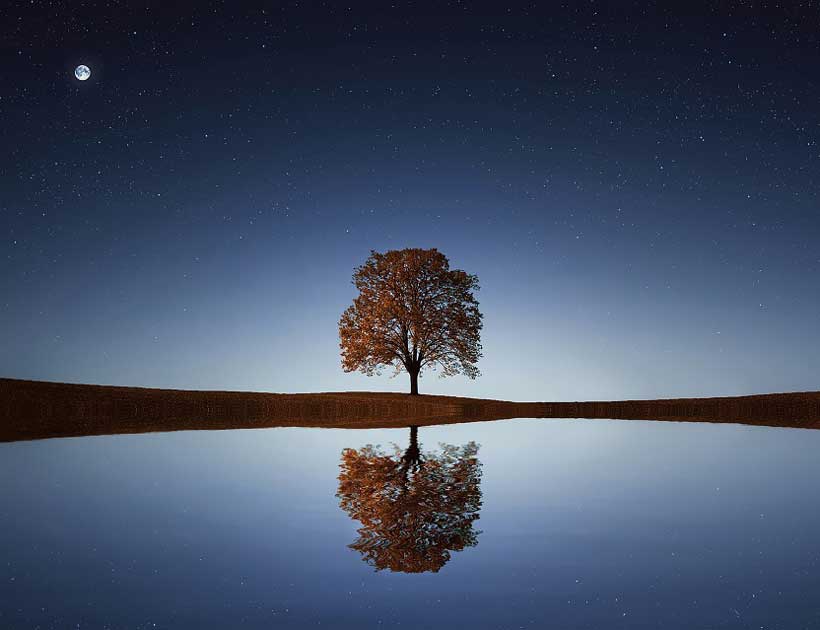 Eleven leading environmental and sustainable business organizations published an open letter in the New York Times today, urging the CEOs of Corporate America to step up their engagement on climate policy. Signatories include the heads of BSR, C2ES, CDP, Ceres, Conservation International, Environmental Defense Fund, The Climate Group, The Nature Conservancy, the Union of Concerned Scientists, World Resources Institute, and World Wildlife Fund.
In the letter, the organizations call on businesses to adopt a science-based climate policy agenda that is aligned with the recommendations of the Intergovernmental Panel on Climate Change, and with the goal of achieving net-zero emissions by 2050.
The letter highlights three essential actions for businesses to execute this agenda:
Advocate for policies at the national, subnational and/or sectoral level that are consistent with achieving net-zero emissions by 2050;
Align their trade associations' climate policy advocacy to be consistent with the goal of net-zero emissions by 2050; and
Allocate advocacy spending to advance climate policies, not obstruct them.
Additionally, the signatories call for "robust disclosure of the above actions to ensure transparency and demonstrate leadership, as well as strong corporate governance to enable sustained, strategic and effective engagement in climate policy."
The recommended actions follow a statement from 200 institutional investors, with a combined $6.5 trillion in assets under management, who recently called on publicly traded corporations to align their climate lobbying with the goals of the Paris Agreement. They also build on momentum from the U.N. Global Climate Action Summit in September, when many companies announced ambitious commitments to reduce their emissions to net zero by 2050 and unprecedented global youth strikes demanded accountability from business leaders.
Further, the groups' call for corporate leadership on climate policy is in line with the goals of upcoming Santiago Climate Change Conference (COP 25), which will focus on increasing ambitious actions to tackle climate change.
"Corporate voluntary science-based commitments have spurred progress and innovation. But alone they're not enough. We need strong national policy and regulations to protect business and their customers from the greatest risks of climate change. And we need the voice of business to insist that our government leaders deliver the policies we need. " said Carter Roberts, President and CEO of World Wildlife Fund, United States. "It's time for business to make this a policy priority – not only for their own government relations teams but also for the trade organizations that represent their interests."
Venezuela, Poland and Sudan amongst 14 new Human Rights Council members
14 new members were elected to the Human Rights Council on Thursday, following a secret ballot held in the General Assembly Hall in New York.
The Council, which meets throughout the year at the UN Office in Geneva, is an international body, within the UN system, made up of 47 States, and is responsible for promoting and protecting human rights around the world. It has the power to launch fact-finding missions and establish commissions of inquiry into specific situations.
Three times a year, it reviews the human rights records of UN Member States, in a special process designed to give countries the chance to present the actions they have taken, and what they've done, to advance human rights. This is known as the Universal Periodic Review.
Costa Rica, Iraq and Moldova lose out
Elections to some seats – those reserved for countries from the Asia-Pacific, Eastern Europe, and Latin America and Caribbean regions – were competitive, with more candidates than available places.
Costa Rica's late decision, on 3 October, to throw its hat in the ring, meant that three countries contested the two available Latin America and Caribbean places. However, their bid failed, and Venezuela and Brazil took the seats.
Five nations – Indonesia, Iraq, Japan, Marshall Islands and Republic of Korea – put themselves up as candidates for the Asia-Pacific region, for which four seats were reserved: following the vote, Iraq failed to get the support it needed.
As for Eastern Europe, three nations vied for two places. Armenia and Poland won the requisite votes, whilst Moldova did not make the cut.
Africa had four seats up for grabs, and four candidates, who were duly elected: Libya, Mauritania, Namibia and Sudan. Western Europe was also a non-competitive election, with Germany and Netherlands taking the two seats reserved for their region.
Time to make way
The newly elected countries will serve for three years and take up their seats after 31 December. As only 47 of the UN's 193 Member States can sit on the Council at any one time, an equal number will be giving up their places.
The African States stepping down will be Egypt, Rwanda, South Africa and Tunisia; the Asia-Pacific States bowing out are China, Iraq, Japan and Saudi Arabia; for Eastern Europe the retirees are Croatia and Hungary; and the States leaving from the Western European and other States region, are Iceland and the United Kingdom.
As for the Latin American and Caribbean States, Cuba's time on the Council will come to an end, and it will be replaced by Venezuela. Although Brazil's current term comes to an end, its successful re-election means that it will serve another three years (according to Council rules, members can serve two consecutive terms).
The new members in full
Here is the how the Human Rights Council will look, as of 1 January 2020:
African States
Angola, Burkina Faso, Cameroon, Democratic Republic of Congo, Eritrea, Libya, Mauritania, Namibia, Nigeria, Senegal, Somalia, Sudan, Togo
Asia-Pacific
Afghanistan, Bahrain, Bangladesh, Fiji, India, Indonesia, Japan, Marshall Islands, Republic of Korea Nepal, Pakistan, Philippines, Qatar
Eastern Europe
Armenia, Bulgaria, Czech Republic, Poland, Slovakia, Ukraine
Latin American and Caribbean States
Argentina, Bahamas, Brazil, Chile, Mexico, Peru, Uruguay, Venezuela
Western Europe and other States
Australia, Austria, Denmark, Germany, Italy, Netherlands, Spain