The Iranian Nuclear Deal and U.S. National Security
Welcome to the Caspian Daily, where you will find the 10 most important things you need to know on Caspian Sea Region. We appreciate ideas, reports, news and interesting articles. Send along to Caspian[at]moderndiplomacy.eu or on Twitter: @DGiannakopoulos
1"The so-called P5+1 (or E3+3) coalition engaged in arduous, painstaking negotiations to resolve the problem of an Iranian nuclear weapons program. Within a multilateral framework, the Obama administration used diplomacy to achieve an agreement that served U.S. interests. The goals were to end the nuclear weapons program in the short-term and block Iran's path to a bomb in the longer-term. Despite its limitations, this agreement certainly achieves those objectives" writes David W. Kearn for Huffington Post.
2Russia calls for global coordination to counter cyber terrorist activity. Security services worldwide must coordinate their efforts in cyberspace to prevent the Internet from becoming a weapon for terrorists, Russian Federal Security Service chief Alexander Bortnikov said Wednesday."Internet, in effect, is becoming a principal tool of the formation of ultra-radical ideology," Interfax news agency quoted Bortnikov as saying at the international security conference.The meeting in the central Russian city of Yaroslavl gathered 92 security services delegations from 64 countries and four international and regional organizations, namely the United Nations, the Shanghai Cooperation Organization, the European Union and the Commonwealth of Independent States.According to Bortnikov, terrorist groups maintain their websites in over 40 languages, using the most advanced information technologies to reach their potential audience.
3Azerbaijan Oil and Gas Exploration and Production Analysis and Outlook to 2025. Azerbaijan upstream oil and gas analysis and outlook report provides complete information on Azerbaijan exploration and production blocks, fields, companies and future prospects. Azerbaijan oil and gas reserves, replacement ratios, proven volumes along with detailed insights into the role of Azerbaijan in region and global upstream markets is provided in detail. Further, complete infrastructure details of Azerbaijan field wise production, field by field details, exploration blocks on offer, available blocks and existing block details in Azerbaijan are provided in the research work. [Research and Markets]
4How Does Kazakhstan Plan to Pay for the Olympics? "Wednesday, Kazakh Prime Minister Karim Massimov seemed fairly confident in Kuala Lumpur that his country's $70 billion oil fund would be able to financially back up the 2022 Winter Olympics should they win the vote Friday to host over Beijing, long-considered–despite a lack of real snow–the front-runner. Other news that broke Wednesday paints a distinctly less confident picture. The Financial Times's Moscow correspondent Jack Farchy reported that the Kazakh central bank would be buying a 10 percent stake in KazMunaiGaz, the state oil company, and the money would be paid into the country's sovereign wealth fund" [The Diplomat]
5Russia vetoes tribunal for downed flight MH17. Russia vetoed a United Nations Security Council draft resolution on Wednesday that would have set up an international tribunal to prosecute those suspected of downing a Malaysia Airlines passenger airliner last year in eastern Ukraine. Russia had proposed its own rival draft resolution, which pushed for a greater U.N. role in an investigation into what caused the downing of the aircraft and demanded justice, but it would not have set up a tribunal. Russian U.N. Ambassador Vitaly Churkin said it was premature to set up an international tribunal. He said the draft resolution was submitted for a vote by Malaysia and its co-sponsors with the knowledge that it would be vetoed.
6Armenia exchanges "smiles" with Iran, but has no concrete agreements yet . Analysts wonder why Armenia rejects proposals for cooperation with Middle Eastern countries, especially that initiative in the region is clearly moving from Turkey, a state unfriendly to Armenia, to Iran, an Armenia-friendly state. Some even wonder if the whole matter is about "orders" from the Ministry of Foreign Affairs of Russia, which does not hide the fact that Iran is becoming a competitor for Moscow. [ArmeniaNow]
7The development of alternative energy is of significant importance for Azerbaijan and therefore, the government seeks to introduce modern technology and involve foreign investors in its renewables sector, says Rasul Suleymanov, the chairman of the Association of engineers and energy specialists of Azerbaijan."Many countries develop this sector in this way. They only provide a territory, so to say, 'an object of work,' and guarantee to purchase this energy in the future. In order to encourage companies to work in our market, the government should adopt laws that will regulate this issue legally. Thus, private investors will not have any doubts and fears in financing of alternative energy in our country," he told local media.
8The National Bank of the Republic of Kazakhstan will become one of the shareholders of the country's KazMunaiGas national oil and gas company.The country's Samruk-Kazyna National Welfare Fund which owns 100-percent share of the company will sell 10 percent block of shares and one common stock of KazMunaiGas to the National Bank at the price determined by an independent appraiser.However, the price won't be below 750 billion Kazakh tenge (187.45 tenge = $1).
9Kuwaiti Shias' adventures with Iranian policy. "How could the political Shia movement and the Hezbollah and "Islamic revolution" streams so easily kidnap the views and emotions of the Shias in the Gulf Arab region?Why don't we hear an opposing voice or come across a decisive stance against some of Iran's foreign policy, especially those that pan Shias outside Iran pay for, so that everyone knows that such policies do not represent the views of all the Shias in the Arab world? Many Shias of Kuwait, Iraq, Bahrain, Lebanon, and Saudi Arabia are convinced that not all Iranian policies represent the Shia view, and that, since 1979, the policies of this "Islamic State" exposed the interests of Shias in their Arab countries and the whole world, to political risk, social isolation and possibly threats and reprisals" writes Khalil Ali Haydar for The Peninsula.
10Azerbaijan is ready to take advantage of lifted sanctions on Iran that will happen approximately in 50 days.According to Azerbaijan's Ministry of Economy and Industry, on August 3-4 Minister Shahin Mustafayev will visit Iran."The visit will be aimed to discuss the current situation and prospects for bilateral relations and cooperation," the Ministry says.
UNSC calls for 'immediate reversal' of Turkish and Turkish Cypriot decision on Varosha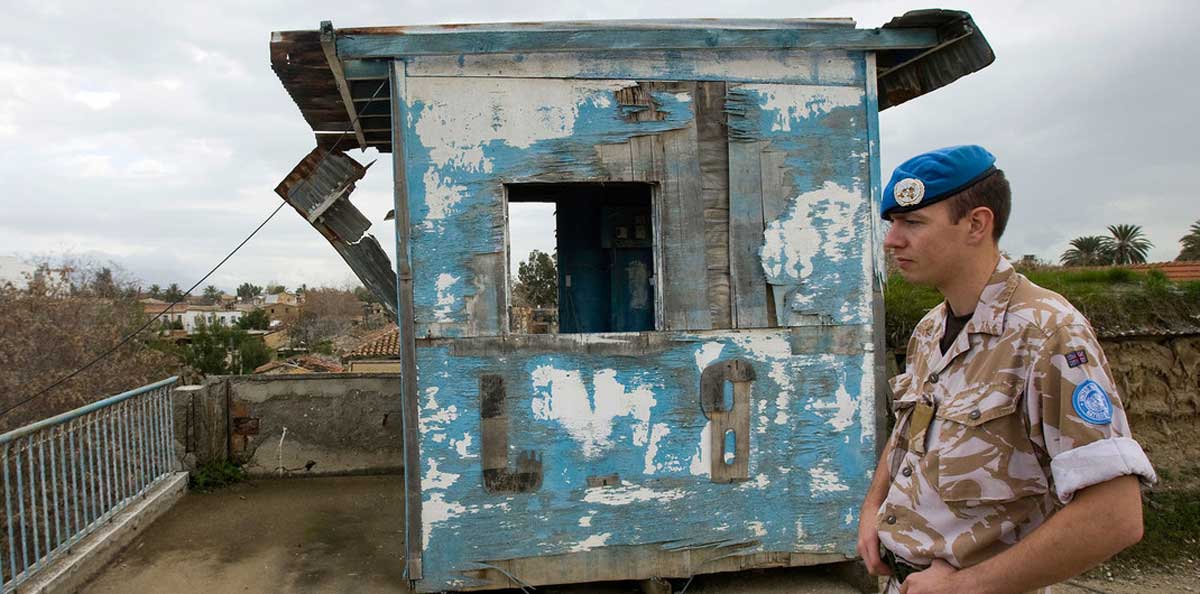 The Security Council said in a statement released on Friday that settling any part of the abandoned Cypriot suburb of Varosha, "by people other than its inhabitants, is "inadmissible".
The presidential statement approved by all 15 Security Council members, upheld that "no actions should be carried out in relation to Varosha, that are not in accordance with its resolutions".
"The Security Council condemns the announcement in Cyprus by Turkish and Turkish Cypriot leaders on 20 July 2021 on the further reopening of part of the fenced-off area of Varosha", the statement continued.
'Deep regret'
"The Security Council expresses its deep regret regarding these unilateral actions that run contrary to its previous resolutions and statements."
The statement calls for "the immediate reversal of this course of action and the reversal of all steps taken on Varosha since October 2020."
The statement followed a closed-door briefing earlier in the day by the outgoing UN Special Representative, Elizabeth Spehar.
The Mediterranean island has been divided between Greek Cypriot and Turkish Cypriot communities for 47 years, and a Security Council resolution of 1964 recommended the establishment of a peacekeeping force to maintain law and order and help end inter-communal strife.
According to news reports, on Wednesday, Greek Cypriot leaders appealed to the Council over plans by Turkish Cypriot authorities to revert a 1.35 square-mile section of Varosha, from military to civilian control, and open it for potential resettlement.
The self-declared Turkish Republic of Northern Cyprus (TRNC), which is backed by Turkey, made the initial announcement a day earlier, that part of the suburb would come under civilian control.
Guterres statement
On Wednesday, the UN Secretary-General António Guterres expressed his deep concern over Wednesday's announcements by Turkey and Turkish-Cypriot leaders, on re-opening Varosha, and said that the UN's position "remains unchanged and is guided by the relevant Security Council resolutions". 
In a statement issued by his Deputy Spokesperson, Farhan Haq, Mr. Guterres called on all sides "to refrain from any unhelpful actions and to engage in dialogue to bring peace and prosperity to the island through a comprehensive settlement".
"The Secretary-General has repeatedly called on all parties to refrain from unilateral actions that provoke tensions and may compromise the ongoing efforts to seek common ground between the parties towards a lasting settlement of the Cyprus issue".
'Just settlement'
The Security Council statement concluded with a reaffirmation of its commitment "to an enduring, comprehensive and just settlement, in accordance with the wishes of the Cypriot people, and based on a bicommunal, bizonal federation, with political equality".
Partnership with Private Sector is Key in Closing Rwanda's Infrastructure Gap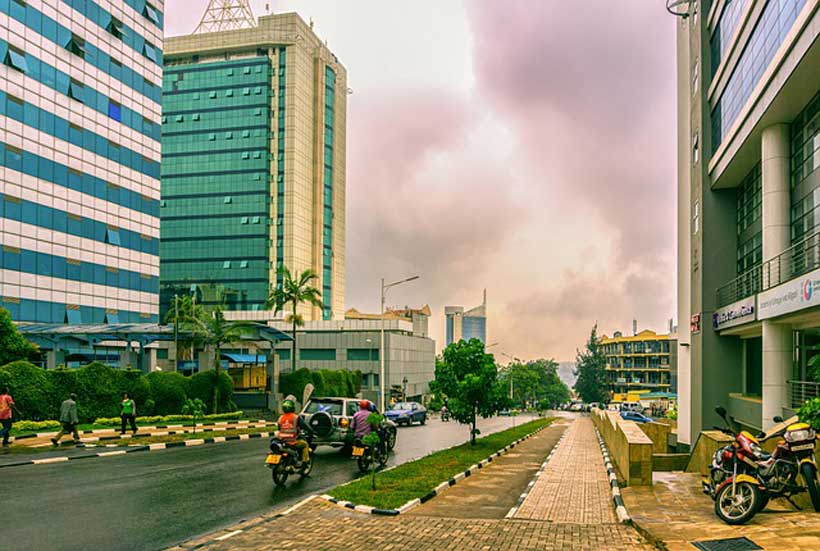 The COVID-19 (coronavirus) pandemic has pushed the Rwandan economy into recession in 2020 for the first time since 1994, according to the World Bank's latest Rwanda Economic Update.
The 17th edition of the Rwanda Economic Update: The Role of the Private Sector in Closing the Infrastructure Gap, says that the economy shrank by 3.7 percent in 2020, as measures implemented to limit the spread of the coronavirus and ease pressures on health systems brought economic activity to a near standstill in many sectors. Although the economy is set to recover in 2021, the report notes the growth is projected to remain below the pre-pandemic average through 2023.
Declining economic activity has also reduced the government's ability to collect revenue amid increased fiscal needs, worsening the fiscal situation. Public debt reached 71 percent of GDP in 2020, and is projected to peak at 84 percent of GDP in 2023. Against this backdrop, the report underlines the importance of the government's commitment to implement a fiscal consolidation plan once the crisis abates to reduce the country's vulnerability to external shocks and liquidity pressures.
"Narrowing fiscal space calls for a progressive shift in Rwanda's development model away from the public sector towards a predominantly private sector driven model, while also stepping up efforts to improve the efficiency of public investment," said Calvin Djiofack, World Bank's Senior Economist for Rwanda.
According to the Update, private sector financing, either through public-private partnerships or pure private investment, will be essential for Rwanda to continue investing in critical infrastructure needed to achieve its development goals. The analysis underscores the need to capitalize further on Rwanda's foreign direct investment (FDI) regulatory framework, considered one of the best in the continent, to attract and retain more FDI; to foster domestic private capital mobilization through risk sharing facilities that would absorb a percentage of the losses on loans made to private projects; and to avoid unsolicited proposals of public–private partnership (PPP) initiatives; as well as to build a robust, multisector PPP project pipeline, targeting sectors with clearly identified service needs such as transport, water and sanitation, waste management, irrigation, and housing.
While the report findings establish clearly the gains of public infrastructure development for the country as whole, it also stressed that these gains tend to benefit urban and richer households most.
"Rwanda will need to rebalance its investment strategy from prioritizing large strategic capital-intensive projects toward projects critical for broad-based social returns to boost the potential of public infrastructure to reduce inequality and poverty," said Rolande Pryce, World Bank Country Manager for Rwanda. "Any step toward the Malabo Declaration to allocate 10 percent of future infrastructure investment to agriculture, allied activities, and rural infrastructure, will go a long way to achieving this goal."
10 new cities chosen for World Economic Forum circular economy initiative
The World Economic Forum's Scale360° initiative announced today the 10 city-based hubs joining its Circular Shapers programme.
Scale360° leverages innovation hubs in cities, countries and regions worldwide, bringing together leaders in science, policy and business to trigger circular change. Circular Shapers engage with local public, private, and civil society stakeholders to design, organise, and deliver circular economy projects tailored to local needs.
Circular Shapers are competitively selected from the Global Shapers Community, a network of committed and energized young volunteers in 448 city-based hubs around the world. These changemakers have the energy, skill, networks and commitment needed to transform their cities into centres of circular economy innovation.
The latest Circular Shaper cohort hails from four continents and includes: Ankara, Asuncion, Auckland, Beijing, Bucharest, Lahore, Manama, Milan, Morelia, and Thimphu.
The cities selected to the latest cohort will apply Scale360°'s tested methodology – the Scale360° Circular Innovation Playbook – to fast-track Fourth Industrial Revolution impact to keep more goods in use. Their initiatives will explore ways to apply circular design principles, improve reuse, and to eliminate waste, all while strengthening economies and boosting job growth.

These join the successful pilot cohort which included four Global Shapers hubs in Mexico City, Brussels, Turin and Bangkok and ran from February to July 2021.

In just a few months, those pilot cities built critical relationships with leaders in government, the private sector, and NGOs, making critical early steps towards driving circular innovation. Specific achievements include:
Bangkok: Mobilized a range of partners from researchers to advertising agencies to popularize solutions to air pollution and plastics. Solutions included: assembling a catalogue to help businesses choose alternatives to single-use plastics in food packaging and a social media campaign to build momentum for clean air regulation.
Brussels: Partnered with local NGOs on its "Eat, Play, Live Circular" initiatives to create bottom-up solutions for more circular lifestyles. Initiatives included an 'Idea-thon' for food and packaging waste solutions and a series of experiments with the public to make one Brussels public space more circular.
Mexico City: Trained public, private and government stakeholders in Scale360° methodology to bridge circular economy knowledge gaps and drive the circular transition through focusing early conversations.
Turin: Built critical relationships with stakeholders from 14 organizations including regional policy makers, members of the private sector, academia, and existing networks to help foster and support much-needed discussions and collaboration on circular needs and priorities.

The Circular Shapers tap into World Economic Forum networks of experts and leaders in civil society, government, industry global organizations, including the Platform for Accelerating Circular Economy (PACE).

"It's powerful to see how Scale360° methodology has spread so rapidly and empowered Global Shapers to become leaders driving circular innovation in their cities. Now in 14 hubs around the world, Circular Shapers is one of the largest cross-hub collaborations in the Global Shapers Community," said Katie Hoeflinger, Specialist, Climate and Environment, Global Shapers Community.
The United Arab Emirates, a key supporter of Scale360°'s approaches, agrees that these new hubs will play an important role in building circular innovation. "The UAE supports Scale360° in driving the transition to circular economy locally and globally," said his Excellency Dr. Abdullah Belhaif Al Nuaimi, Minister of Climate Change and Environment. "This program will go a long way in fostering innovations that have the potential to fast-track the implementation of the circular economy principles around the world."

These efforts can also fuel a just transition, noted Head of Global Opportunities for Sustainable Development Goals (GO4SDGs), United Nations Environment Programme (UNEP), Adriana Zacarias Farah. "Jobs and skills are central to getting the political buy-in for the transformation from linear to circular. UNEP through the initiative Global Opportunities for SDGS (GO4SDGS) is happy to collaborate with the Forum and Scale360° on circular cities and the just transition narrative."

Building circular capabilities can help meet critical climate goals. "Scaling up circular business models and solutions is vital for environmental reasons and needs to happen fast," said Carsten Gerhardt, Partner at Kearney and Founder at Circular Valley (leading partners of Scale360° Germany).

With new Circular Shaper hubs in place, momentum for circular innovation can build further. Added Scale360°'s Global Lead, Helen Burdett: "This latest cohort is another example of local action for global impact on the circular economy transition."