The Iranian Nuclear Deal and U.S. National Security
Welcome to the Caspian Daily, where you will find the 10 most important things you need to know on Caspian Sea Region. We appreciate ideas, reports, news and interesting articles. Send along to Caspian[at]moderndiplomacy.eu or on Twitter: @DGiannakopoulos
1"The so-called P5+1 (or E3+3) coalition engaged in arduous, painstaking negotiations to resolve the problem of an Iranian nuclear weapons program. Within a multilateral framework, the Obama administration used diplomacy to achieve an agreement that served U.S. interests. The goals were to end the nuclear weapons program in the short-term and block Iran's path to a bomb in the longer-term. Despite its limitations, this agreement certainly achieves those objectives" writes David W. Kearn for Huffington Post.
2Russia calls for global coordination to counter cyber terrorist activity. Security services worldwide must coordinate their efforts in cyberspace to prevent the Internet from becoming a weapon for terrorists, Russian Federal Security Service chief Alexander Bortnikov said Wednesday."Internet, in effect, is becoming a principal tool of the formation of ultra-radical ideology," Interfax news agency quoted Bortnikov as saying at the international security conference.The meeting in the central Russian city of Yaroslavl gathered 92 security services delegations from 64 countries and four international and regional organizations, namely the United Nations, the Shanghai Cooperation Organization, the European Union and the Commonwealth of Independent States.According to Bortnikov, terrorist groups maintain their websites in over 40 languages, using the most advanced information technologies to reach their potential audience.
3Azerbaijan Oil and Gas Exploration and Production Analysis and Outlook to 2025. Azerbaijan upstream oil and gas analysis and outlook report provides complete information on Azerbaijan exploration and production blocks, fields, companies and future prospects. Azerbaijan oil and gas reserves, replacement ratios, proven volumes along with detailed insights into the role of Azerbaijan in region and global upstream markets is provided in detail. Further, complete infrastructure details of Azerbaijan field wise production, field by field details, exploration blocks on offer, available blocks and existing block details in Azerbaijan are provided in the research work. [Research and Markets]
4How Does Kazakhstan Plan to Pay for the Olympics? "Wednesday, Kazakh Prime Minister Karim Massimov seemed fairly confident in Kuala Lumpur that his country's $70 billion oil fund would be able to financially back up the 2022 Winter Olympics should they win the vote Friday to host over Beijing, long-considered–despite a lack of real snow–the front-runner. Other news that broke Wednesday paints a distinctly less confident picture. The Financial Times's Moscow correspondent Jack Farchy reported that the Kazakh central bank would be buying a 10 percent stake in KazMunaiGaz, the state oil company, and the money would be paid into the country's sovereign wealth fund" [The Diplomat]
5Russia vetoes tribunal for downed flight MH17. Russia vetoed a United Nations Security Council draft resolution on Wednesday that would have set up an international tribunal to prosecute those suspected of downing a Malaysia Airlines passenger airliner last year in eastern Ukraine. Russia had proposed its own rival draft resolution, which pushed for a greater U.N. role in an investigation into what caused the downing of the aircraft and demanded justice, but it would not have set up a tribunal. Russian U.N. Ambassador Vitaly Churkin said it was premature to set up an international tribunal. He said the draft resolution was submitted for a vote by Malaysia and its co-sponsors with the knowledge that it would be vetoed.
6Armenia exchanges "smiles" with Iran, but has no concrete agreements yet . Analysts wonder why Armenia rejects proposals for cooperation with Middle Eastern countries, especially that initiative in the region is clearly moving from Turkey, a state unfriendly to Armenia, to Iran, an Armenia-friendly state. Some even wonder if the whole matter is about "orders" from the Ministry of Foreign Affairs of Russia, which does not hide the fact that Iran is becoming a competitor for Moscow. [ArmeniaNow]
7The development of alternative energy is of significant importance for Azerbaijan and therefore, the government seeks to introduce modern technology and involve foreign investors in its renewables sector, says Rasul Suleymanov, the chairman of the Association of engineers and energy specialists of Azerbaijan."Many countries develop this sector in this way. They only provide a territory, so to say, 'an object of work,' and guarantee to purchase this energy in the future. In order to encourage companies to work in our market, the government should adopt laws that will regulate this issue legally. Thus, private investors will not have any doubts and fears in financing of alternative energy in our country," he told local media.
8The National Bank of the Republic of Kazakhstan will become one of the shareholders of the country's KazMunaiGas national oil and gas company.The country's Samruk-Kazyna National Welfare Fund which owns 100-percent share of the company will sell 10 percent block of shares and one common stock of KazMunaiGas to the National Bank at the price determined by an independent appraiser.However, the price won't be below 750 billion Kazakh tenge (187.45 tenge = $1).
9Kuwaiti Shias' adventures with Iranian policy. "How could the political Shia movement and the Hezbollah and "Islamic revolution" streams so easily kidnap the views and emotions of the Shias in the Gulf Arab region?Why don't we hear an opposing voice or come across a decisive stance against some of Iran's foreign policy, especially those that pan Shias outside Iran pay for, so that everyone knows that such policies do not represent the views of all the Shias in the Arab world? Many Shias of Kuwait, Iraq, Bahrain, Lebanon, and Saudi Arabia are convinced that not all Iranian policies represent the Shia view, and that, since 1979, the policies of this "Islamic State" exposed the interests of Shias in their Arab countries and the whole world, to political risk, social isolation and possibly threats and reprisals" writes Khalil Ali Haydar for The Peninsula.
10Azerbaijan is ready to take advantage of lifted sanctions on Iran that will happen approximately in 50 days.According to Azerbaijan's Ministry of Economy and Industry, on August 3-4 Minister Shahin Mustafayev will visit Iran."The visit will be aimed to discuss the current situation and prospects for bilateral relations and cooperation," the Ministry says.
Erasmus+: a turning point in the lives of 5 million European students
New evidence shows that Erasmus+ makes students more successful in their personal and professional lives and helps universities to become more innovative, according to two new independent studies released today by the European Commission.
The large-scale studies based on the feedback from nearly 77 000 students and staff and over 500 organisations measure and analyse the impact the Erasmus+ programme has on its main beneficiaries. Results show how the EU programme helps prepare young Europeans for the new digital era and thrive in their future careers. Erasmus+ also boosts innovation capacity of universities, their international engagement and ability to answer the needs of the labour market.
Commissioner for Education, Culture, Youth and Sport, Tibor Navracsics said: "It is impressive to see how Erasmus+ enables young people to thrive in the modern labour market and in a more diverse society. I am happy to see that Erasmus+ graduates feel more ready to take on new challenges, have better career prospects and are more aware of the benefits the EU brings to their daily lives. At the same time, universities that take part in Erasmus+ are not only more international but also better placed to respond to the needs of the world of work."
The key findings of the studies are:
Erasmus+ helps students find their desired careers and get jobs quicker
Over 70% of former Erasmus+ students say that they have a better understanding of what they want to do in their future careers when they return from abroad. Their experience abroad also enables them to re-orient their studies to better match their ambitions. The higher education impact study further reveals that 80% were employed within three months of graduation and 72% say their experience abroad helped them get their first job. Nine in ten Erasmus+ alumni say they make use of the skills and experiences acquired abroad in their daily work. Erasmus+ addresses skills mismatches by focusing on soft and interdisciplinary skills development businesses need.
Erasmus+ boosts European sense of belonging
More than 90% of Erasmus+ students also improve their ability to work and collaborate with people from different cultures and feel they have a European identity. The biggest impact is on the students who felt less convinced about the EU prior to their exchange and the students that spent time in a more culturally different country. Of all Erasmus+ students those coming from Eastern Europe identify the most with the EU.
Erasmus+ supports digital transformation and social inclusion
Erasmus+ cooperation projects make the majority of participating universities better prepared for digital transformation. Making use of new technologies and innovative teaching and learning methods helps strengthen their international cooperation and innovation capacity. Academic staff, who made use of Erasmus+ are more open to involving staff from enterprises in their courses than their non-mobile peers, around 60% compared to 40%. More than 80% of academics report that their experience abroad has led to the development of more innovative curricula. Moreover, two out of three participating universities stated EU-wide projects also contribute to increasing social inclusion and non-discrimination in higher education.
Other findings show that former Erasmus+ students are more satisfied with their jobs compared to those who have not gone abroad. They also have careers that are more international and are almost twice as likely to work abroad. Erasmus+ also supports entrepreneurship. One in four cooperation projects contributed to entrepreneurial education and strengthened entrepreneurship. A third of projects helped create spin-offs and start-ups.
Background
Between 2014 and 2018, more than 2 million students and staff in higher education undertook a learning, training or teaching period abroad as part of the Erasmus+ programme. During the same period, almost 1 000 Erasmus+ Strategic Partnerships between higher education institutions and 93 Knowledge Alliances between universities and businesses received EU funding. More than 40% of these trained students and academic staff in forward-looking skills related to environment and climate change, energy and resources, digital (ICT and digital skills) and entrepreneurship.
The two studies (Erasmus+ Higher Education Impact study and the Erasmus+ Higher Education Strategic Partnerships and Knowledge Alliances study) assessed the impact of the programme on its two main beneficiaries: individuals and organisations.
For the first study, almost 77 000 responses, including from around 47 000 Erasmus+ students, 12 000 graduates and 10 000 staff members with Erasmus+ experience were analysed. The findings of the second study are based on responses from 258 Erasmus+ Strategic Partnerships and Knowledge Alliances (representing 504 organisations) awarded funding in 2014-2016 as well as 26 detailed case studies.
IEA holds Energy Efficiency Training Week in Paris
The International Energy Agency is hosting its 11th Energy Efficiency in Emerging Economies Training Week from 20 to 24 May. More than 120 energy efficiency professionals from 40 countries have come together in Paris for the event.
The objective of the training week is to enable participants to learn from leading experts in the field and from each other, strengthening the knowledge and networks needed to meet some of today's most pressing challenges. The weeklong activities focus on the critical role of energy efficiency in mitigating growing energy demand across all sectors in the world's fastest‑growing economies.
Dr Fatih Birol, the IEA's Executive Director, kicked off the event by stressing the importance of energy efficiency as the first fuel. "Many of the challenges the world is facing today – climate change, energy security, access to electricity – can be met at a large scale only by implementing the right energy efficiency policies," he said.
Ambassadors from Brazil, Switzerland and the United Kingdom joined Dr Birol in the open plenary session to share their experiences and support for the training week. His Excellency, Mr. Carlos Márcio Cozendey, Ambassador and Delegate of Brazil to International Economic Organisations in Paris, commended the opportunity that the training week presents. "Energy efficiency will remain very important in Brazil, and international cooperation through the IEA and bilateral cooperation with different countries will be an important part of that," he said.
Participants are engaged in one of five parallel courses, which focus on energy efficiency in buildings, industry, appliances and equipment, cities, and indicators and evaluation. Experts from the IEA are guiding participants through an interactive agenda, with lectures, discussions, practical exercises, site visits and group activities.
The IEA will host its first Energy Efficiency Training Week for Africa later this year and a specialised training programme on green buildings in Singapore from 16 to 18 July. Please keep an eye on our website for registration opening dates.
Aviation Strategy for Europe: Commission signs landmark aviation agreements with China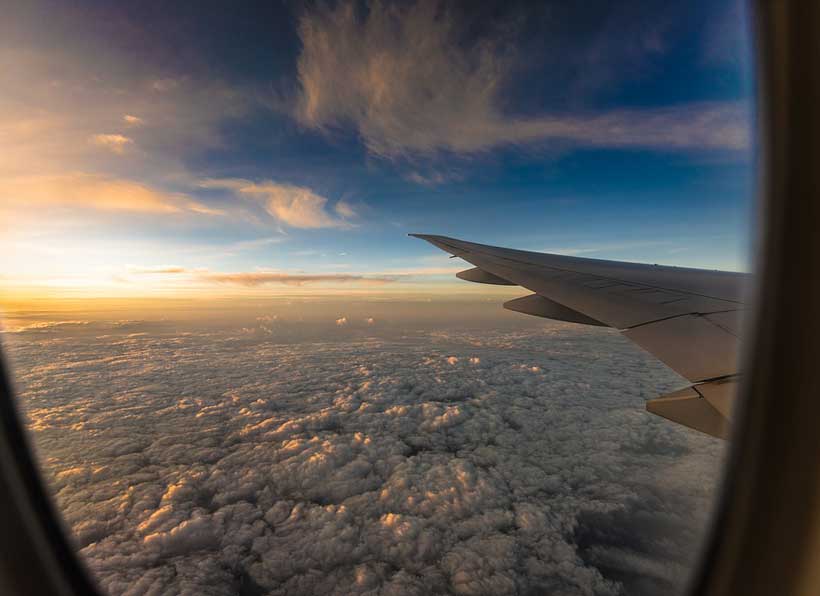 The European Union and China have today signed an agreement on civil aviation safety and a horizontal aviation agreement to strengthen their aviation cooperation.
The agreements follow up on the EU-China Summit of 9 April and will serve to boost the competitiveness of the EU's aeronautical sector and enhance overall EU-China aviation relations. This marks yet another key deliverable under the Juncker Commission's Aviation Strategy for Europe – designed to generate growth for European business, foster innovation and let passengers profit from safer, cleaner and cheaper flights.
European Commission President Jean-Claude Juncker said: "In an increasingly unsettled world, Europe's partnership with China is more important than ever before. The EU firmly believes that nations working together makes the world a stronger, safer and more prosperous place for all. Today we took a first big step in this direction by signing two aviation agreements with China that will create jobs, boost growth and bring our continents and peoples closer together. Today's agreements show the potential of our partnership and we should continue on this path of cooperation. For it will always be in unity that we find strength."
Commissioner for Transport Violeta Bulc said: "China is one of the European Union's most important strategic partners and we attach a lot of importance to our excellent relations on transport matters. We are mutually interested in better connecting Europe and Asia and making it easier to move goods, services and people between Europe and China. That applies to aviation, too. Today's agreements will boost the European Union's trade in aircraft and related products, and ensure the highest levels of air safety."
The main objective of the bilateral civil aviation safety agreement (BASA) is to support worldwide trade in aircraft and related products. This agreement will remove the unnecessary duplication of evaluation and certification activities for aeronautical products by the civil aviation authorities, and therefore reduce costs for the aviation sector. The BASA will also promote cooperation between the EU and China towards a high level of civil aviation safety and environmental compatibility.
The second agreement signed today is a so-called horizontal aviation agreement. It marks China's recognition of the principle of EU designation, whereby all EU airlines will be able to fly to China from any EU Member State with a bilateral air services agreement with China under which unused traffic rights are available. Up until now, only airlines owned and controlled by a given Member State or its nationals could fly between that Member State and China. The conclusion of a horizontal agreement will thereby bring bilateral air services agreements between China and EU Member States into conformity with EU law – a renewed legal certainty which will be beneficial to airlines on both sides.
Next steps
Both the European Commission and the Chinese transport administration will now proceed with their respective internal procedures to put the conclusion of the agreement in place.