What does the Iran nuclear deal mean for Iraq?
Welcome to the Caspian Daily, where you will find the 10 most important things you need to know on Caspian Sea Region. We appreciate ideas, reports, news and interesting articles. Send along to Caspian[at]moderndiplomacy.eu or on Twitter: @DGiannakopoulos
1"Those favouring the deal were mostly Shia muslims. They suggested that a better relationship between Iran and the United States would improve security in their own country, where competition between US-backed Sunni and Iran-backed Shia proxies often contributes to instability. Detente between Iran and the United States – Iraq's two strongest allies – could allay sectarian conflict and unify resistance to the Islamic State, their argument goes." [the guardian]
2Why Vladimir Putin's 'gas weapon' may be his most powerful foreign policy tool. "Gazprom is first and foremost a tool of Russian foreign policy, which Putin is not shy about wielding to pursue Russian interests. During Putin's years in power, the Kremlin has used its control over Gazprom — increasing or decreasing the cost of energy — to maintain influence over Russia's neighbors. Putin once described Gazprom as "a powerful political and economic lever of influence over the rest of the world," and a team of Russian foreign policy experts noted that "if the leaders of this or that country decide to show good will towards the Russian Federation, then the situation with gas deliveries, pricing policy and former debts changes on a far more favorable note to the buyer" writes Josh Cohen for Reuters.
3Kazakhstan Formally Joins WTO. The WTO General Council has approved oil-rich Kazakhstan's membership, finalizing almost 20 years of negotiations. Kazakh President Nursultan Nazarbaev was present at the formal acceptance event at WTO headquarters in Geneva. Kazakhstan has agreed to lower import tariffs and take further steps to attract more foreign investors.However, Kazakhstan's domestic industrial and agricultural production levels remain relatively weak, as the country mainly relies on its oil revenue.Experts say domestic firms may struggle if the market is flooded with foreign goods once the WTO terms are implemented.Kazakhstan began WTO accession talks in 1996, but negotiations were repeatedly stalled, in part because of Kazakhstan's membership in the Russia-led Eurasia Economic Union.
4What Does Greek Crisis Mean For Azerbaijan's Energy Interests? The near collapse of Greece's economy has raised pressing questions for energy power Azerbaijan, which had viewed the country as a potential turbo boost for its energy ambitions in the European Union. Now, as Athens cleans house financially and talks deeper energy ties with Russia, Azerbaijan, which has an agreement to purchase a majority share in Greece's gas distribution network, needs to protect its own interests, energy analysts say. [EurasiaNet]
5Iran and Turkmenistan signed a couple of MoUs to boost cooperation in economic, cultural, and educational areas. The documents were signed by Iranian Transport and Urban Development Minister Abbas Akhoundi and Turkmen Foreign Affairs Minister Rashid Meredov at the end of the 14th Iran-Turkmenistan Joint Economic Committee Meeting, which was held in Tehran on July 27, Iran's IRNA news agency reported. During the meeting, the Turkmen minister said Iran and Turkmenistan, as the two neighboring countries, will expand their bilateral, regional and international cooperation.
6The Russian Arctic: Potential for International Cooperation. The report looks into the network of circumpolar territories including new industrial regions on the Arctic continental shelf, analyses key goals of educational cooperation and identifies opportunities for international collaboration among small and medium-sized businesses in the Arctic. Authors present their vision for strategic governance in the Russian Arctic and inter-municipal cooperation in the coastal zone of the Russian Federation. Authors: A.N. Pelyasov, Dr. of Geography (Head); A.V. Kotov, Ph.D. in Economics. [RIAC]
7Azerbaijan, Iran to sign new agreement on electric power transmission. Iran's Deputy Minister of Energy Houshang Falahatian intends to pay a visit to Azerbaijan.The objectives of the upcoming visit are to complete the conducted work on the synchronization of energy systems of the two countries and to sign a new treaty in this area, Falahatian told Trend.az."The setting of electricity tariffs will be discussed at the meetings to be held in Azerbaijan," he said. "Previously Iran and Azerbaijan have distributed all work on the synchronization of energy systems among themselves.The power plants and transmission lines have been built," he said. "The infrastructure is fully ready. We hope that a final agreement will be reached and an agreement on the synchronization of the energy systems will be signed during this visit."
8Russia is expected to see a positive growth of 2.3 percent in its economy next year, Russian economic development minister Alexei Ulyukayev said while addressing a joint meeting of Russian and Belarusian ministries of economic development held at the Belarusian port city of Brest on Monday.Ulyukayev based his assumption on the average oil price standing at $60 per barrel, Xinhua reported. The decline of inflation rate indicated improvement in Russian economy, predicting that inflation would slow down to 15.7-15.8 percent by August 1."We think that the inflation rate will range between 10-10.5 percent at the end of this year, and according to the forecast of the Central Bank, by the end of the first quarter of 2016, it will be back to seven percent."The minister was confident that the economic situation in Russia is getting better and the month-on-month recession is almost over.
9Ziraat Bank Azerbaijan has started its operation in Baku. According to sources in the bank, having the founding capital of AZN 50 mln, the bank has only one affiliate in Isherisheher. The activity of the bank will be aimed at strengthening the economy of the country and improving the foreign trade and development of economic ties with other countries.
10A look at Almaty's bid for the 2022 Winter Olympics. The Central Asian city of Almaty is vying with Beijing to host the 2022 Winter Olympics. The winner will be selected Friday in a vote of the International Olympic Committee in Kuala Lumpur, Malaysia. Here's a quick look at Almaty's bid. [Washington Times]
China-Eurasia Council condemns aggression of Azerbaijan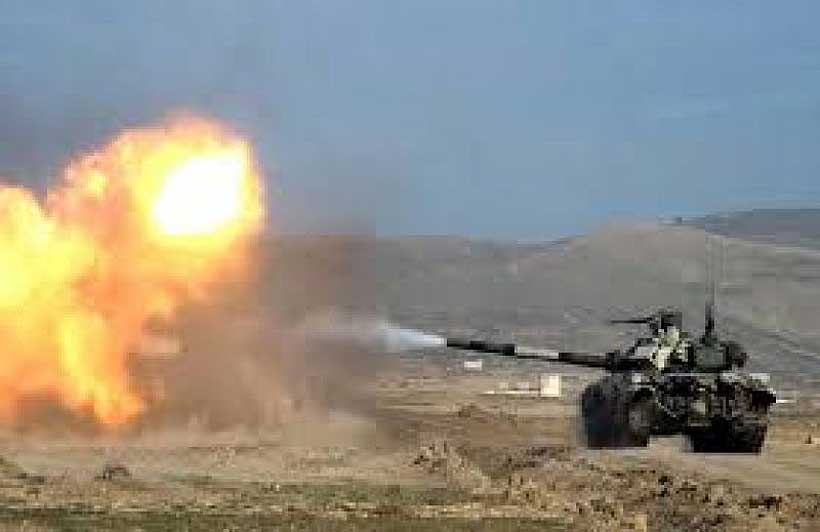 China-Eurasia Council for Political and Strategic Research strongly condemns Azerbaijani aggression which Baku started on July 12, 2020. Azerbaijani Ministry of Defense is a threat for the entire World as it is speaking about its aims to strike Metsamor Nuclear Plant, which is located in Armenia. Baku must understand that this is a crime against humanity, and it is equal to nuclear strike.The destruction of Metsamor Nuclear plant will be a disaster not only for Armenia, but also for Iran, Georgia and Azerbaijan, it will harm World's environment and stand a real problem for several generations of the World. It is worth mentioning, that this time Baku attacked the Northern borders of Armenia, which are sovereign territory of the Republic of Armenia according to International law. Azerbaijan violated the principle of territorial integrity of a sovereign state, which is one of the important pillars of International law.
China-Eurasia Council for Political and Strategic Research condemns Azerbaijan for using force against civilian population of Armenia and calls for peaceful negotiations. Baku must show solidarity and join global ceasefire initiated by the UN secretary general Antonio Guterres and must not try to escalate the situation on the border to deflect public attention from the situation concerning the outbreak of Covid-19 in Azerbaijan. We call official Baku to take care of Azerbaijani people in the hard times of Coronavirus and not send its soldiers to real death. Being multinational Council, for us It's terrible to hear about lossfrom both sides and we express our sincere condolences. Hopefully peace will come to South Caucasus, which is an important crossroad in Eurasian mainland and it can stand a very important link for Belt and Road Initiative, if all problems solved in a peaceful way.
Condemnation Of Armenian Aggression By Friends Of Azerbaijan (FoA)
Friends of Azerbaijan (FoA) strongly condemns the coward act of Armenians aggression in the Tovuz district of Azerbaijan that is a sheer violation of international borders and law. The act is an attempt of Armenia to drive global attention from the peaceful dialogue and negotiation process on Nagorno Karabakh.
In an online meeting of the delegates of the Friends of Azerbaijan (FoA), a joint declaration of condemnation has been issued by the honorable members of Friends of Azerbaijan (FoA).
According to this declaration, Armenian aggression can jeopardize the whole South Caucasus region. The incident on July 12, 2020, is being considered as a direct attack on Azerbaijan and the repercussions of this incident can result in massive catastrophe in the entire region.

The delegates of Friends of Azerbaijan (FoA) stressed the global powers to come forward and take serious action on Armenian intervention by violating the international border of Azerbaijan. The act of Armenia is an open challenge to the sovereignty of Azerbaijan.
Malik Ayub Sumbal founder of Friends of Azerbaijan (FoA) termed that Armenia is losing its legal and moral position on Nagorno Karabakh and there is mounting pressure on Armenia by the international community for the peaceful solution of Nagorno Karabakh according to the UN Resolutions. At this time to get rid of such kind of diplomatic moves, Armenia has launched another major front in Tovuz.
When the whole world is busy against the Covid19 Armenian Prime Minister has chosen a very dangerous path that can take the whole region into war and bloodshed.
Friends of Azerbijan (FoA) is firmly standing with shoulder by shoulder to the people of Azerbaijan and martyr's families at this hour.
Kyrgyz Republic to Enhance Quality of Education with World Bank Financing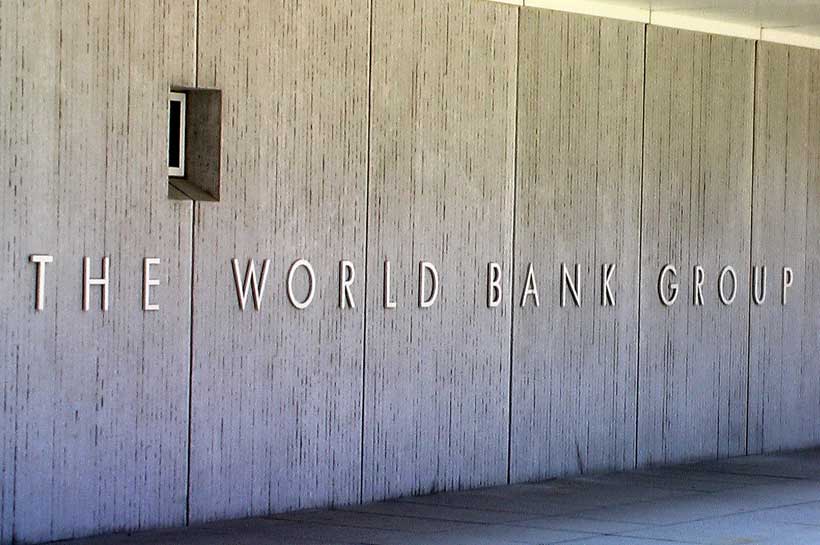 The Kyrgyz Republic will receive World Bank financing for the Learning for the Future Project in the amount of $50 million, on highly concessional terms. $25 million is allocated in the form of a grant, which requires no repayment, while the other $25 million is credit with a 0.75% interest rate, with repayments eased over 38 years, and a six-year grace period.
"The Learning for the Future Project aims to help raise the Kyrgyz Republic's human capital through enhancing school readiness and teacher effectiveness," says Bolormaa Amgaabazar, World Bank Country Manager for the Kyrgyz Republic. "The project puts special emphasis on distance and online learning, increasing digital literacy and building teacher capacity for best teaching-learning practice. Such support will help the country's education system better respond to learning from home during the current school closures and recovery period from the COVID-19 pandemic. In the long run, this approach will help better prepare children for learning and adapting to a fast-changing future economy."
The project has four main areas of support: expanding school readiness for underserved children; increasing effectiveness in teaching practice; enhancing technology-enabled support for learning; and enhancing measurement of learning. In the coming five years, the project will specifically help:
Establish 500 fully equipped community-based kindergartens in rehabilitated premises, thus enabling a successful transition to school for 20,000 children aged 3-5 years, in poor communities countrywide;
Build teacher competencies for more effective teaching of reading, mathematics and sciences in primary and secondary schools, through training in effective pedagogy and assessment, provision of digital learning content, resources and materials in 1,200 schools (53 percent of the total number of schools in the country);
Provide digital literacy training for 36,000 teachers to enhance their capacities to use digital technologies for professional development and effective teaching;
Equip 1,200 schools with an IT platform to support technology-enabled teaching and learning. The Republican Institute of In-Service Teacher Training will assist in developing digital content for teaching and learning;
Introduce a new criteria-based assessment instrument and methodology, develop and introduce standardized tests aligned with new learning standards, conduct the National Learning Assessment in 2023 for grades 4 and 8, and participate in the Program for International Student Assessment (PISA) 2024.
The project will be implemented by the Ministry of Education and Science of the Kyrgyz Republic during 2020-2025, using its existing institutional structures and in compliance with relevant World Bank procedures and standards.
The project supports the World Bank's 2019-2022 Country Partnership Framework for the Kyrgyz Republic and is closely aligned with the National Education Sector Strategy-2040 of the Ministry of Education and Science, which is now under development. The project was approved by the World Bank's Board of Executive Directors on March 31, 2020 and was ratified by the Parliament of the Kyrgyz Republic on June 11, 2020.