What does the Iran nuclear deal mean for Iraq?
Welcome to the Caspian Daily, where you will find the 10 most important things you need to know on Caspian Sea Region. We appreciate ideas, reports, news and interesting articles. Send along to Caspian[at]moderndiplomacy.eu or on Twitter: @DGiannakopoulos
1"Those favouring the deal were mostly Shia muslims. They suggested that a better relationship between Iran and the United States would improve security in their own country, where competition between US-backed Sunni and Iran-backed Shia proxies often contributes to instability. Detente between Iran and the United States – Iraq's two strongest allies – could allay sectarian conflict and unify resistance to the Islamic State, their argument goes." [the guardian]
2Why Vladimir Putin's 'gas weapon' may be his most powerful foreign policy tool. "Gazprom is first and foremost a tool of Russian foreign policy, which Putin is not shy about wielding to pursue Russian interests. During Putin's years in power, the Kremlin has used its control over Gazprom — increasing or decreasing the cost of energy — to maintain influence over Russia's neighbors. Putin once described Gazprom as "a powerful political and economic lever of influence over the rest of the world," and a team of Russian foreign policy experts noted that "if the leaders of this or that country decide to show good will towards the Russian Federation, then the situation with gas deliveries, pricing policy and former debts changes on a far more favorable note to the buyer" writes Josh Cohen for Reuters.
3Kazakhstan Formally Joins WTO. The WTO General Council has approved oil-rich Kazakhstan's membership, finalizing almost 20 years of negotiations. Kazakh President Nursultan Nazarbaev was present at the formal acceptance event at WTO headquarters in Geneva. Kazakhstan has agreed to lower import tariffs and take further steps to attract more foreign investors.However, Kazakhstan's domestic industrial and agricultural production levels remain relatively weak, as the country mainly relies on its oil revenue.Experts say domestic firms may struggle if the market is flooded with foreign goods once the WTO terms are implemented.Kazakhstan began WTO accession talks in 1996, but negotiations were repeatedly stalled, in part because of Kazakhstan's membership in the Russia-led Eurasia Economic Union.
4What Does Greek Crisis Mean For Azerbaijan's Energy Interests? The near collapse of Greece's economy has raised pressing questions for energy power Azerbaijan, which had viewed the country as a potential turbo boost for its energy ambitions in the European Union. Now, as Athens cleans house financially and talks deeper energy ties with Russia, Azerbaijan, which has an agreement to purchase a majority share in Greece's gas distribution network, needs to protect its own interests, energy analysts say. [EurasiaNet]
5Iran and Turkmenistan signed a couple of MoUs to boost cooperation in economic, cultural, and educational areas. The documents were signed by Iranian Transport and Urban Development Minister Abbas Akhoundi and Turkmen Foreign Affairs Minister Rashid Meredov at the end of the 14th Iran-Turkmenistan Joint Economic Committee Meeting, which was held in Tehran on July 27, Iran's IRNA news agency reported. During the meeting, the Turkmen minister said Iran and Turkmenistan, as the two neighboring countries, will expand their bilateral, regional and international cooperation.
6The Russian Arctic: Potential for International Cooperation. The report looks into the network of circumpolar territories including new industrial regions on the Arctic continental shelf, analyses key goals of educational cooperation and identifies opportunities for international collaboration among small and medium-sized businesses in the Arctic. Authors present their vision for strategic governance in the Russian Arctic and inter-municipal cooperation in the coastal zone of the Russian Federation. Authors: A.N. Pelyasov, Dr. of Geography (Head); A.V. Kotov, Ph.D. in Economics. [RIAC]
7Azerbaijan, Iran to sign new agreement on electric power transmission. Iran's Deputy Minister of Energy Houshang Falahatian intends to pay a visit to Azerbaijan.The objectives of the upcoming visit are to complete the conducted work on the synchronization of energy systems of the two countries and to sign a new treaty in this area, Falahatian told Trend.az."The setting of electricity tariffs will be discussed at the meetings to be held in Azerbaijan," he said. "Previously Iran and Azerbaijan have distributed all work on the synchronization of energy systems among themselves.The power plants and transmission lines have been built," he said. "The infrastructure is fully ready. We hope that a final agreement will be reached and an agreement on the synchronization of the energy systems will be signed during this visit."
8Russia is expected to see a positive growth of 2.3 percent in its economy next year, Russian economic development minister Alexei Ulyukayev said while addressing a joint meeting of Russian and Belarusian ministries of economic development held at the Belarusian port city of Brest on Monday.Ulyukayev based his assumption on the average oil price standing at $60 per barrel, Xinhua reported. The decline of inflation rate indicated improvement in Russian economy, predicting that inflation would slow down to 15.7-15.8 percent by August 1."We think that the inflation rate will range between 10-10.5 percent at the end of this year, and according to the forecast of the Central Bank, by the end of the first quarter of 2016, it will be back to seven percent."The minister was confident that the economic situation in Russia is getting better and the month-on-month recession is almost over.
9Ziraat Bank Azerbaijan has started its operation in Baku. According to sources in the bank, having the founding capital of AZN 50 mln, the bank has only one affiliate in Isherisheher. The activity of the bank will be aimed at strengthening the economy of the country and improving the foreign trade and development of economic ties with other countries.
10A look at Almaty's bid for the 2022 Winter Olympics. The Central Asian city of Almaty is vying with Beijing to host the 2022 Winter Olympics. The winner will be selected Friday in a vote of the International Olympic Committee in Kuala Lumpur, Malaysia. Here's a quick look at Almaty's bid. [Washington Times]
World Bank Supports Maldives to Improve Secondary Education
The World Bank's Board of Executive Directors today approved a $9 million project to improve the performance of the education system, schools, and teaching and learning outcomes at the secondary education level in Maldives.
Maldives has achieved almost universal enrolment at early childhood, primary and lower secondary education levels, but low net enrolment and high gender disparity are the major challenges at the higher secondary level. Learning outcomes are moderate, with clear geographical disparities among atolls, and between islands within atolls. The average scores for English, Mathematics and Dhivehi for Grade 4 and Grade 7 students ranged between 50 to 60 percent.
"The COVID 19 pandemic has had a profound impact on the Maldives' general education system, forcing the extended closure of primary and secondary schools across the entire country," said Faris. H. Hadad-Zervos, the World Bank Country Director for Maldives, Nepal, and Sri Lanka. "The project will broaden educational opportunities for the youth and advance the country's equitable economic and human development."
The new Maldives Atoll Education Development Project will support the Government in improving the quality of secondary education in subjects of strategic importance for economic development such as English language, mathematics, science, and skills education. Improved learning outcomes at secondary education level in these strategic subjects will help more students qualify for higher secondary education. Schools will be encouraged to adopt environment-friendly behaviors like saving energy and reducing waste. Support will be provided to atoll schools to expand their ICT equipment and technology while also improving the skills of teachers to address the needs of students with learning challenges. Skills of school principals, management officials, and teachers will also be improved through targeted programs.
"The Maldivian government is implementing a comprehensive curriculum reform initiative and is focusing on improving learning outcomes equitably across Atolls and islands," said Harsha Aturupane World Bank Lead Economist and Task Team Leader. "Building on these positive steps, Maldives needs to strengthen the quality of general education with a special focus on teacher performance in the outer atolls, and the quality assurance of schools in the islands with small student populations" added Karthika Radhakrishnan-Nair, World Bank Education Specialist and Co-Task Team Leader of the project.
The Maldives Atoll Education Development Project will be implemented by the Ministry of Education. The total financing is $10 million, which is comprised of a $4.5 million grant and a $4.5 million credit from the International Development Association (IDA), the World Bank's concessional credit window for developing countries, and a contribution of US$1 million of counterpart funds from the Government of Maldives.
European ministers adopt "Dublin Declaration" on preventing violence through equality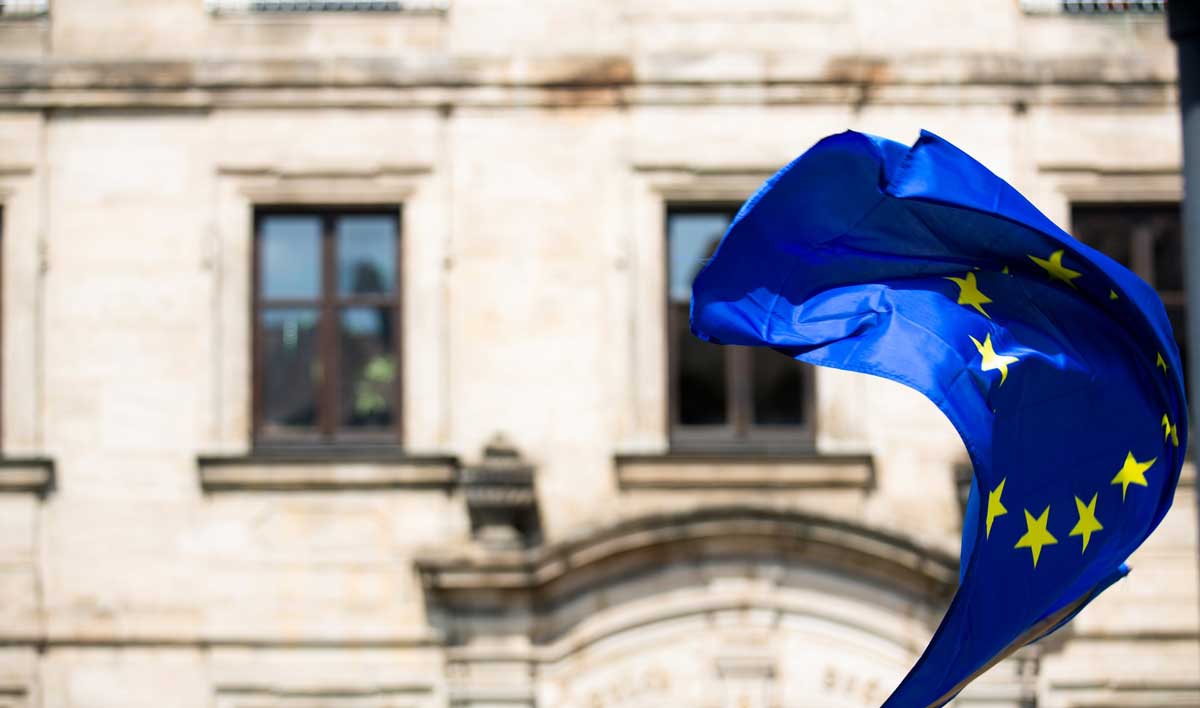 Thirty-eight Council of Europe member states have committed to a "Dublin Declaration" outlining a series of steps to promote gender equality in order to help prevent domestic, sexual and gender-based violence.
The declaration was adopted by Albania, Andorra, Armenia, Austria, Belgium, Bosnia and Herzegovina, Croatia, Cyprus, Denmark, Estonia, Finland, France, Georgia, Germany, Greece, Iceland, Ireland, Italy, Latvia, Liechtenstein, Lithuania, Luxembourg, Malta, Republic of Moldova, Monaco, Montenegro, the Netherlands, North Macedonia, Norway, Portugal, Romania, San Marino, Serbia, Slovenia, Spain, Sweden, Ukraine and the United Kingdom following a two-day conference of justice ministers organised by Ireland's Presidency of the Council of Europe.
Inspired by the Council of Europe's Istanbul Convention on violence against women, and expert findings on the implementation of the convention so far, states backing the declaration committed to:
actively promoting, at the highest level, an institutional and political culture which rejects gender-based discrimination and violence, sexism, gender stereotypes and gendered power dynamics in the public and private sector
ensuring that strategies aimed at preventing and combating violence against women also address the specific role of men and boys in preventing violence against women
systematically including awareness-raising campaigns as an integral and fully funded part of long-term action plans on violence against women
taking measures to include in the official curriculum, of all levels of education, teaching material on issues such as the principle of equality between women and men, non-stereotyped gender roles, mutual respect, non-violent conflict resolution in interpersonal relationships, gender-based violence against women and the right to personal integrity
providing guidelines for educational material in this area and the training of educational professionals, as well as the creation of knowledge platforms to share best practices
encouraging initial and in-service training of all relevant professionals, including within the criminal justice system
taking all possible measures to ensure that episodes of violence are taken into consideration by courts when deciding upon custody and visitation rights
increasing the provision of perpetrator programmes for domestic violence and for sexual violence operating on the standards and principles set out in the Istanbul Convention
asking the Council of Europe to carry out a comparative study in member states on the existing models and approaches taken to perpetrator programmes and their results
inviting states that have not yet done so to sign and ratify the Istanbul Convention and reinforce efforts to implement existing international legal standards in the area of gender equality and violence against women
To date, 37 Council of Europe member states have ratified the Istanbul Convention, enabling its entry into force in those countries. Armenia, Bulgaria, the Czech Republic, Hungary, Latvia, Lithuania the Slovak Republic – and the European Union as a whole – have signed, but not yet ratified, the convention. Azerbaijan has not yet signed the convention and Türkiye denounced it in March 2021.
FAO: Join forces to prevent 'food availability crisis'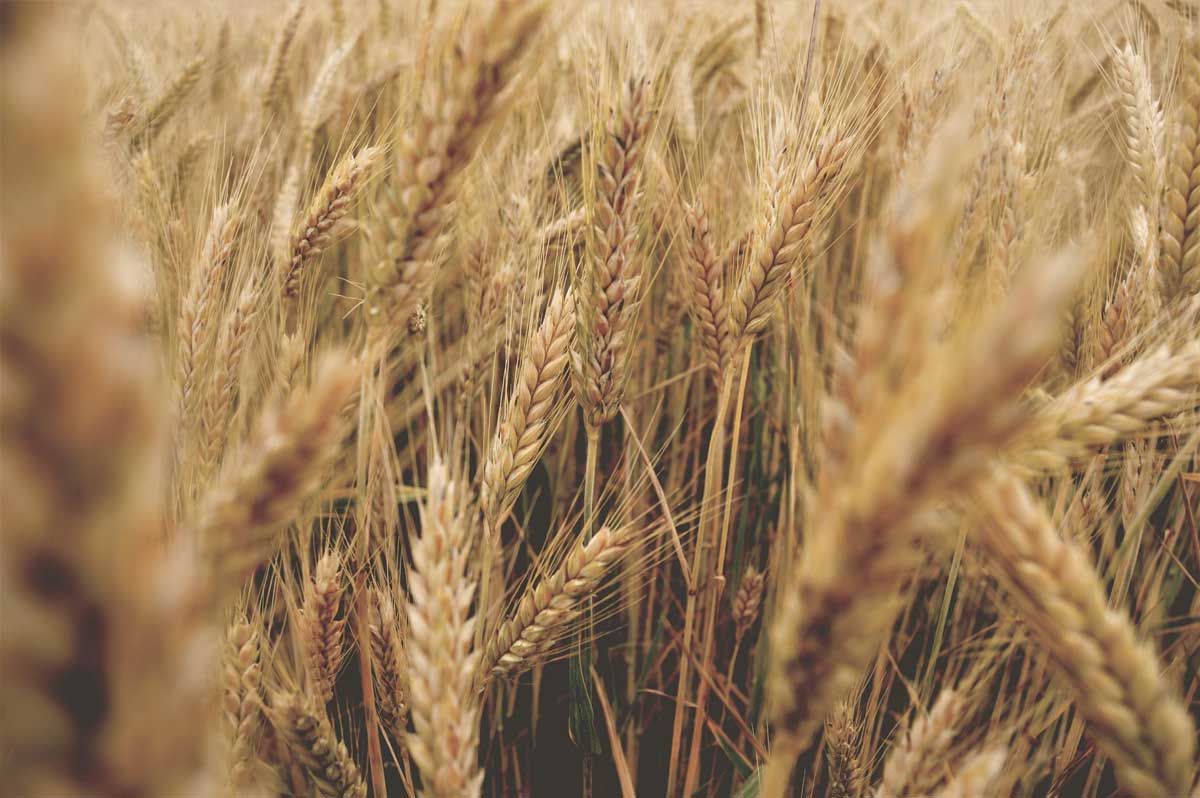 As the war in Ukraine stokes a crisis for countries who are struggling just to access the food their populations want and need, the international community needs to ensure that doesn't spill over into a "food availability crisis", the head of the UN Food and Agriculture Organization (FAO) said on Wednesday.
FAO Director-General QU Dongyu told a meeting of agriculture ministers from the G20 industrialized nations in Bali, that with access to Ukrainian grain, cooking oils and other vital foodstuffs for the most vulnerable countries restricted by seven months of conflict, "we must must increase the resilience of global agrifood systems."
Grain Initiative, 'an important step'
He lauded the UN-brokered Black Sea Grain Initiative as "an important step forward", and it has now freed-up more than five million metric tonnes of food, with well over a quarter of shipments going directly to lower income countries.
"But still it needs to be complemented to improve the food access of most vulnerable countries", he said.
Overall, wholesale food prices have been heading down for five months now, but consumer food prices and inflation are soaring, "with devastating implications for global food security and nutrition."
And beyond the crisis sparked by conflict, an increase in extreme weather is also fuelling to crop destruction and failure worldwide.
"While we witnessed improvements in the forecasts for wheat and soybean markets, the outlook is less positive for maize and rice, and fertilizer markets remain supply-constrained and volatile…Much needs to be done to ensure that all people can afford safe and nutritious food in sufficient quantities to meet their dietary needs and preferences and have a healthy life."
Recipe for resilience
Mr QU said key steps must be taken, to boost resilience for now, and in the future:
• Improve early warning and early action systems.
• Increase productivity sustainably.
• Accelerate trade; and find innovative solutions to tackle inorganic fertilizer supply constraints.
In the medium-term, he told ministers it was crucial to boost innovation, invest in infrastructure to reduce inequality, reduce food loss and waste, and in the short-term, improve food access.
"For that FAO proposed the Food Import Financing Facility – which I am happy the IMF has now taken over and it is calling it the 'food shock window' within the IMF emergency lending instruments".
Support for low-income nations
The idea of the financing facility is to provide funds for 62 lower-income food importing nations that are home to around 1.8 billion people, in order to meet their most urgent needs.
He said it was important to accelerate exports from Ukraine and Russia via the Black Sea Grain Initiative; and "increase fertilizer availability through the comfort letters issues by United States and the new guidelines issued by the European Commission".
Conflicts, slowdowns and downturns, because of COVID-19, and the climate crisis, he told ministers, "are the major drivers of our crises today and tomorrow."
"It is important that all nations join in the dividends of peace and stability, so that we all commit to peace. Without peace we will not achieve Zero Hunger and the Sustainable Development Goals (SDGs)."