Russia Revises Navy Doctrine to counter "unacceptable" NATO expansion
Welcome to the Caspian Daily, where you will find the 10 most important things you need to know on Caspian Sea Region. We appreciate ideas, reports, news and interesting articles. Send along to Caspian[at]moderndiplomacy.eu or on Twitter: @DGiannakopoulos
1Russia will guarantee a permanent naval presence in the Mediterranean and boost its strength in the Atlantic and Arctic under a new strategy to counter "unacceptable" Nato expansion.The plans, which also include ambitious ship-building targets and expansion of infrastructure for the country's fleet in the Black Sea, were laid out in a new naval doctrine approved by Vladimir Putin on Sunday.Dmitry Rogozin, the deputy prime minister with a portfolio for defence, emphasised the "accent put on the Atlantic and the Arctic" in a meeting with Mr Putin on Sunday. Mr Rogozin, a strong critic of Nato, said that the new doctrine reflects "changes in the international political situation and the objective strengthening of Russia as a great naval power. Our attention towards the Atlantic is justified by the expansion of Nato in the east," he told Russian news agencies. [Telegraph]
2Why is Russia sending bombers close to U.S. airspace? Two Russian bombers intercepted by U.S. fighter jets off the California coast on July Fourth could be seen as having raised a metaphorical middle finger to the United States."Good morning, American pilots. We are here to greet you on your Fourth of July Independence Day," they said, according to the North American Aerospace Defense Command.U.S. fighters also intercepted two other Russian Tu-95 bombers the same day off the southern coast of Alaska. In both instances, American fighter jets flew up to intercept the Russian bombers, and the aircraft turned away. [CNN]
3Azerbaijan is a strategic partner of the EU in peace-building processes and the fields of energy, culture and sport, Novruz Mammadov, the deputy head of Azerbaijani Presidential Administration said."All this is reality. There is a strange situation. From ambassadors to heads of state, all say Azerbaijan is a country to be cooperated. However, they say that it's a newspaper and wrote this article, it's a NGO and made this statement. This breaks the balance of justice. Officials say Azerbaijan is at high level, but if any newspaper or NGO release any information, it undermines Azerbaijan's reputation. I'm in doubt that such mechanism will bring a success to the West. Most of world countries are in doubt about these approaches," Mammadov noted.
4Kazakhstan Wind Power Market: Outlook 2015 – 2025.This market report offers an incisive and reliable long-term overview of the wind power sector of the country for the period 2015-2025. Current cumulative installed wind capacity in the country is insignificant, but a number of fully permitted and ready to build projects will promptly increase in 2015 and next years. First MW szie wind power plants have been launched into commerical operation, whilst pipeline of over 1,300 MW (1.3 GW) wind projects pipeline are progressing in different stages of permitting process. Feed-in tariff for wind energy has been approved in Kazakhstan in June 2014, and combined with 15 years PPA period are expected to pave the way for fast further growth of wind power market in Kazakhstan. [Research And Markets]
5Iran announced that it will invest $6 billion in Kazakhstan at the latest Kazakh-Iranian forum held in Almaty on July 22-24. The Islamic Republic also plans to establish a center for the exchange of technologies in Kazakhstan's special economic zone, the "Park of innovative technologies," where it will present the country's latest achievements in the mining and oil and gas industries, and the agriculture and healthcare sectors."Your country has great economic prospects. And we would like to join our efforts for dynamic development in the field of innovative technologies. This forum should be a first step in this work," Iranian Deputy Minister of Science, Research, and Technology Vahid Ahmadi said. Kazakhstan and Iran cooperate fruitfully in international and regional organizations, including the Conference on Interaction and Confidence-Building Measures in Asia, the Organization of Islamic Cooperation, and the Shanghai Cooperation Organization.
6Kazakhstan: 100 Steps Toward a New Nation. "The 100 Concrete Steps program, called Plan of the Nation, was unveiled soon after President Nursultan Nazarbayev's re-election and is designed to provide the strong national platform needed to overcome both short-term challenges and achieve the country's ambition of joining the top 30 developed countries by 2050. It is a comprehensive reform package that builds on past progress to drive improvements in all the country's institutional pillars" writes Erlan Idrissov, Minister of Foreign Affairs of Kazakhstan. [The Diplomat]
7Azerbaijan was effective in countering radicalisation. "Azerbaijan continues to be a beacon of secularism and tolerance notwithstanding the recent turbulence in the Muslim world. Walking in the streets of the Azerbaijan, a country with a predominantly Muslim population, one cannot help admiring the culture of acceptance. Even during the holy month of Ramadan, all the restaurants and cafes in Baku are open with plenty of people in them. Some people wear modern dresses, others more traditional ones. Some are drinking alcoholic beverages whereas others prefer soft drinks. Judgement and enforced values are absent here" [Euractiv]
8Iran ready to sign $1bn worth of contracts with Turkmenistan. Irans oil minister, Bijan Zanganeh held talks with Turkmenistan's Foreign Minister, Rashid Muradov in Tehran on Sunday, discussing further expansion of trade exchanges between Tehran and Ashgabat.On the sidelines of the meeting, Iran's deputy oil minister for international affairs and trade said Iran is ready to sign about $1 billion worth of contracts with Turkmenistan for the export of technical and engineering goods and services to the Central Asian country .Turkmenistan has been always a good trade partner for Iran and we hope it would remain the same in the future," Amir Hossein Zamaninia added .
9UAE's Alpha Destination Management Company hosted a series of roadshows in Russia in a bid to promote the Gulf region as an all-encompassing tourism destination. Russia is among Dubai's top 10 tourism source markets with the number of weekly flights from to UAE almost tripling in the past two years, reaching 124 flights last year. The promotional and marketing initiative was held over a 10-day period in eight Russian cities and evoked strong response from the travel trade professionals.
10Azerbaijan supports Turkey in its fight against ISIL. "The Syrian crisis and the operations of Islamic State in Iraq and the Levant (ISIL) are taking place in Turkey's neighborhood. Other processes, respectively, also affect Turkey. It is normal that the Turkish government is taking actions against ISIL" said Novruz Mammadov, deputy head of Azerbaijani Presidential Administration, chief of the Administration's Foreign Relations Department.
China-Eurasia Council condemns aggression of Azerbaijan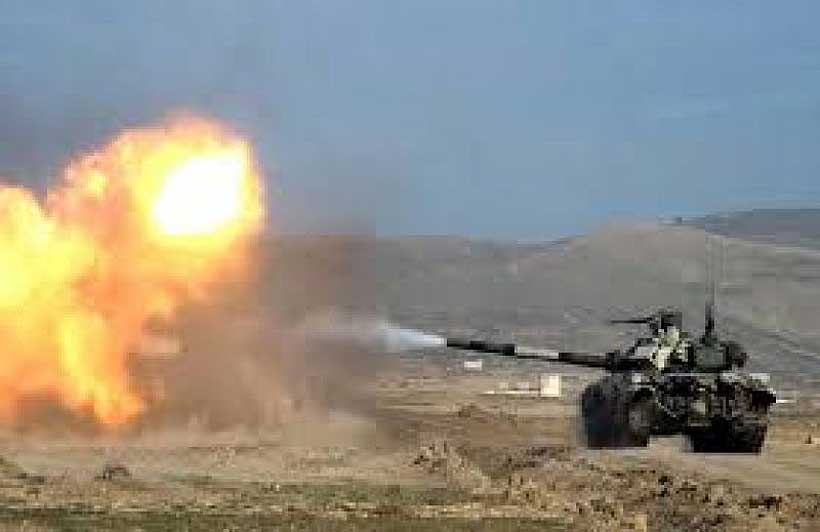 China-Eurasia Council for Political and Strategic Research strongly condemns Azerbaijani aggression which Baku started on July 12, 2020. Azerbaijani Ministry of Defense is a threat for the entire World as it is speaking about its aims to strike Metsamor Nuclear Plant, which is located in Armenia. Baku must understand that this is a crime against humanity, and it is equal to nuclear strike.The destruction of Metsamor Nuclear plant will be a disaster not only for Armenia, but also for Iran, Georgia and Azerbaijan, it will harm World's environment and stand a real problem for several generations of the World. It is worth mentioning, that this time Baku attacked the Northern borders of Armenia, which are sovereign territory of the Republic of Armenia according to International law. Azerbaijan violated the principle of territorial integrity of a sovereign state, which is one of the important pillars of International law.
China-Eurasia Council for Political and Strategic Research condemns Azerbaijan for using force against civilian population of Armenia and calls for peaceful negotiations. Baku must show solidarity and join global ceasefire initiated by the UN secretary general Antonio Guterres and must not try to escalate the situation on the border to deflect public attention from the situation concerning the outbreak of Covid-19 in Azerbaijan. We call official Baku to take care of Azerbaijani people in the hard times of Coronavirus and not send its soldiers to real death. Being multinational Council, for us It's terrible to hear about lossfrom both sides and we express our sincere condolences. Hopefully peace will come to South Caucasus, which is an important crossroad in Eurasian mainland and it can stand a very important link for Belt and Road Initiative, if all problems solved in a peaceful way.
Condemnation Of Armenian Aggression By Friends Of Azerbaijan (FoA)
Friends of Azerbaijan (FoA) strongly condemns the coward act of Armenians aggression in the Tovuz district of Azerbaijan that is a sheer violation of international borders and law. The act is an attempt of Armenia to drive global attention from the peaceful dialogue and negotiation process on Nagorno Karabakh.
In an online meeting of the delegates of the Friends of Azerbaijan (FoA), a joint declaration of condemnation has been issued by the honorable members of Friends of Azerbaijan (FoA).
According to this declaration, Armenian aggression can jeopardize the whole South Caucasus region. The incident on July 12, 2020, is being considered as a direct attack on Azerbaijan and the repercussions of this incident can result in massive catastrophe in the entire region.

The delegates of Friends of Azerbaijan (FoA) stressed the global powers to come forward and take serious action on Armenian intervention by violating the international border of Azerbaijan. The act of Armenia is an open challenge to the sovereignty of Azerbaijan.
Malik Ayub Sumbal founder of Friends of Azerbaijan (FoA) termed that Armenia is losing its legal and moral position on Nagorno Karabakh and there is mounting pressure on Armenia by the international community for the peaceful solution of Nagorno Karabakh according to the UN Resolutions. At this time to get rid of such kind of diplomatic moves, Armenia has launched another major front in Tovuz.
When the whole world is busy against the Covid19 Armenian Prime Minister has chosen a very dangerous path that can take the whole region into war and bloodshed.
Friends of Azerbijan (FoA) is firmly standing with shoulder by shoulder to the people of Azerbaijan and martyr's families at this hour.
Kyrgyz Republic to Enhance Quality of Education with World Bank Financing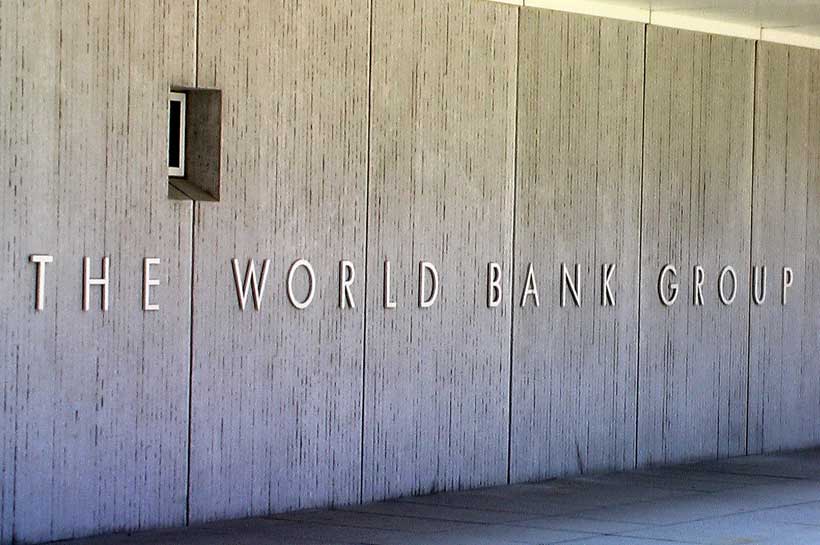 The Kyrgyz Republic will receive World Bank financing for the Learning for the Future Project in the amount of $50 million, on highly concessional terms. $25 million is allocated in the form of a grant, which requires no repayment, while the other $25 million is credit with a 0.75% interest rate, with repayments eased over 38 years, and a six-year grace period.
"The Learning for the Future Project aims to help raise the Kyrgyz Republic's human capital through enhancing school readiness and teacher effectiveness," says Bolormaa Amgaabazar, World Bank Country Manager for the Kyrgyz Republic. "The project puts special emphasis on distance and online learning, increasing digital literacy and building teacher capacity for best teaching-learning practice. Such support will help the country's education system better respond to learning from home during the current school closures and recovery period from the COVID-19 pandemic. In the long run, this approach will help better prepare children for learning and adapting to a fast-changing future economy."
The project has four main areas of support: expanding school readiness for underserved children; increasing effectiveness in teaching practice; enhancing technology-enabled support for learning; and enhancing measurement of learning. In the coming five years, the project will specifically help:
Establish 500 fully equipped community-based kindergartens in rehabilitated premises, thus enabling a successful transition to school for 20,000 children aged 3-5 years, in poor communities countrywide;
Build teacher competencies for more effective teaching of reading, mathematics and sciences in primary and secondary schools, through training in effective pedagogy and assessment, provision of digital learning content, resources and materials in 1,200 schools (53 percent of the total number of schools in the country);
Provide digital literacy training for 36,000 teachers to enhance their capacities to use digital technologies for professional development and effective teaching;
Equip 1,200 schools with an IT platform to support technology-enabled teaching and learning. The Republican Institute of In-Service Teacher Training will assist in developing digital content for teaching and learning;
Introduce a new criteria-based assessment instrument and methodology, develop and introduce standardized tests aligned with new learning standards, conduct the National Learning Assessment in 2023 for grades 4 and 8, and participate in the Program for International Student Assessment (PISA) 2024.
The project will be implemented by the Ministry of Education and Science of the Kyrgyz Republic during 2020-2025, using its existing institutional structures and in compliance with relevant World Bank procedures and standards.
The project supports the World Bank's 2019-2022 Country Partnership Framework for the Kyrgyz Republic and is closely aligned with the National Education Sector Strategy-2040 of the Ministry of Education and Science, which is now under development. The project was approved by the World Bank's Board of Executive Directors on March 31, 2020 and was ratified by the Parliament of the Kyrgyz Republic on June 11, 2020.