The Power of Geopolitical Discourse
Geopolitics, as a discursive practice, should be taken seriously. Unfortunately, sometimes we are so busy with our daily activities and work that we tend to ignore the fact that the media can, indeed, spatialize and geopoliticize a conflict by 'labeling' and 'identifying', thus creating a sense of 'pertinence' amongst us, the 'audience'; in other words, creating a binary world between 'us' and 'them, the 'other.' This said, in order to understand the power of words and images in geopolitics, we must look back and understand how geopolitical knowledge was originally produced and thought of.
Although at first glance, while difficult to prove, the true origin of geopolitical theory may revolve around Darwinism and the rules of nature—I will not delineate the rules of nature according to Darwin but rather I will keep my argument in line with that of geopolitics and discourse. For instance, Friedrich Ratzel (a notable geographer, ethnographer and biologist), the creator of Lebensraum (the need of living space), theorized and compared the state to that of a living organism, in search of augmenting its space to support the carrying capacity of its species under its physical environment. By the same token, Rudolf Kjellen—who was actually the first political scientist to coin the term 'geopolitics'—viewed the state in a similar manner as Ratzel: as an organic living being, with its own limbs and personality, drawing his metaphors from poetry and prose. Friedrich Ratzel (1844-1904) and Rudolf Kjellen (1864-1922), who were the creators of the German geopolitical school of thought, had something in common: they grew up between the transition of a pre-industrial society (1750-1850) and the beginning of a new industrial society in continental Europe. Eventually, the story is widely known: their theories, alongside Mackinder's, influenced the aggressive expansionist policies of the Nazis, pushed by Major General. Karl Haushofer.
Likewise, another important player and influencer (Sir. Halford Mackinder) was born in the 19th century, and meanwhile in 1904 published the most famous geopolitical theory of all, The Geographical Pivot of History; a theory that was taken particularly serious by the Nazi political and military elite and diffused via Haushofer's understanding of the world. And a theory that, to this day, has been explained and argued in modern-day world affairs books, such as Robert D. Kaplan's The Revenge of Geography and the likes. Without further expanding into academic theoretical grounds, we can conclude as so: Geopolitics had a common European heritage, pioneered by Mackinder, Ratzel and Kjellen, through their biological, geographical, and civilization interpretations of European power-relations of their time.
In that sense, how was geopolitical thought diffused and brought into the Western hemisphere, specifically into the United States, the world latest superpower?
In 1890, Rear Admiral Alfred Thayer Mahan, while stationed in Lima, Peru, published one of the most influential books in the American Naval military psyche: The Influence of Sea Power Upon History, 1660-1783. It advocated why it was imperative for the American navy to reach total hegemony and control over the seas and oceans of the world. Another important American geographer and advisor to Woodrow Wilson was Isaiah Bowman, whose push for free trade policies vis-a-vis the creation of international institutions, would also become influential in the American neoliberalism and exceptionalism ethos. Nevertheless, although Bowman and Rear Admiral Mahan were important figures in the American geopolitical mindset, if there was any truly prominent figure in the realm of American foreign policy, it would be Yale's Nicholas J. Spykman. His influence in shaping the American foreign policy attitude continues to maintain a foothold in the political and military establishments to this day. Amongst many of Spykman's arguments, he claimed that geography was a leading influencer in international politics—i.e. country size and region location, climate, topography, resources, population, frontiers, and so forth—and that the exertion of power should be the true goal of the American foreign policy apparatus, whose best example is his Rimland concept of the Eurasian landmass; and needless to add, George Kennan's The Sources of Soviet Conduct and the impact it had on US containment policy.
But under which geographical and political parameters and assumptions did Spykman, Mahan, Bowman, and Kennan view geopolitics? The answer is simple: from a European perception and understanding.
Let's connect the dots. Mahan's ideas and analogies aroused from the British Royal Navy's control of maritime commerce, which catapulted them to become one of the most powerful empires in the world; Bowman's American exceptionalism—egalitarianism, republicanism, democracy, and individualism—ideals, can be traced in the form of Franco-British (e.g. Alexis de Tocqueville and Adam Smith) political and economic thinking; Spykman, whose origin was Dutch, based his Rimland theory out of Sir. Halford Mackinder's, hence, we could say that, overall, he had a British influence on his geopolitical thinking; and Kennan, who prior to embarking on his Soviet adventure, was trained and educated in a pre-World War II setting, which at the time often involved the diffusion of the German geopolitical school of thought at the University of Berlin Oriental Institute, perhaps influencing the ideas of Kennan concerning the Soviet Union's territorial expansionism. Henceforth, something is clear: modern-day geopolitical discourse, vision, and imagination was gradually diffused and transferred into the American foreign policy and military elite by European-clouted scholars. Nevertheless, the American geopolitical rationale would evolve rather drastically as opposed to their European counterparts because of their location and place in the world.
Let's bring it back to the 21st century now. It was the year 2002, a year after one of the most devastating terrorist attacks on US soil. But also, it was the year when then-president George W. Bush, during his famous State of the Union Address, would label and identify the new "axis of evil" according to America's world view; simply put, America's new enemies—Iraq, Iran and North Korea. Was this speech a true act of geopolitical spatialization and the creation of a more rigid and tougher, binary world, resembling to the US—vs—Soviet Union days? "What we have found in Afghanistan confirms that, far from ending there, our war against terror is only beginning," George W. Bush said as he addressed the entire world. Indeed, we have noticed that during the last decade—and the beginning of this decade—the war against terror has been substantially expanded from Pakistan to the Sahel and from the Sahel to Somalia. Going back to the 2002 State of the Union address, we have observed the urge to spatialize, label, and create a 'sense of belonging' amongst different civilizations in the world, which leads to the question: How often does the media spatialize an ongoing conflict, more precisely by further polarizing and transforming the world into an are-you-with-us-or-against-us type of discourse? Is Samuel Huntington's Clash of Civilizations more valid than ever before? How often are we indirectly influenced by popular culture, regardless of our nationalities (i.e. television series, books, images, media channels)? Moreover, what are the foundational geographical and political assumptions behind our elites? This the main reason why critical geopolitics is so important in today's multipolar world.
Leading geographers and critical geopolitics scholars, John Agnew and Gerard Toal, in their superstar essay Practical Geopolitical Reasoning in American Foreign Policy, suggested that the definition of geopolitics should be 're-conceptualized' as a " discursive practice by which intellectuals of statecraft 'spatialize' in such a way as to represent it as a 'world' characterized by particular types of places, peoples, and dramas." Also, according to Agnew and Toal's understanding, "geopolitics is the spatialization of international politics by core powers and hegemonic states." As a result, when we think of the George W. Bush's 'Axis of Evil' classification, the definition by Agnew and Toal seems more relevant than ever before.
Furthermore, what about the movies and television series we often see for entertainment purposes? For instance, if we take note of the evolution of Liam Neeson's hit movie Taken, we can remark that he is always fighting an enemy from the Eastern hemisphere. During the first two films, the ex-CIA SAD (Special Activity Division) retired operations officer, Bryan Mills, was fighting the Tropoja-native, northern Albanian criminal organization in Paris, which is a 'Western' city. And, who ends up fighting some sort of rich Arab Sheikh—an enemy from the East, moreover, the Islamic world. Also, in the second movie, Bryan Mills, once again, ends up fighting the patriarch's northern Albanian criminal organization, however, the landscape changes when he is fighting them in an Islamic city: Istanbul. Even if there are many ways to interpret this, in my personal view, I would interpret it as how the Albanian criminal organizations will be the new antagonist stereotype across mainstream Hollywood-made action movies, replacing the Italian criminal organization, and the brave and tough 'Western' action hero beating the 'unknown' enemies from the 'East.' It seems that in accordance to Hollywood's geographic imagination, the Italian criminal organizations, have been replaced by tougher groups originating in the 'East'—in this case, more precisely from the Balkans and of Islamic affiliation (at the beginning of Taken 2, we notice an Islamic burial, somewhere around the Albanian alps-type of setting).
As a last observation, what type of antagonist does Bryan Mills battle in his latest movie, Taken 3? Again, an enemy from the Eastern hemisphere: The Russians, though this time, battling a domestic enemy as well (for those that have not seen the movie, I shall stop here). Whatever our personal interpretations might be, we all can conclude with the following statement: The media plays a bigger role in geopolitics than we can imagine, purely by labeling, identifying, and creating the 'other'.
How much influence does popular culture (e.g. books, televisions series, movies, newspapers, news channels) hold in our geographic imagination and the creation of the 'other'? When we think of popular American televisions series, such as Homeland, House of Cards, or movies depicting 'anti-Western' dictators like The Last King of Scotland and The Interview, in addition to your typical war movies (e.g. Black Hawk Down, We Were Soldiers, American Sniper, Lone Survivor), to what extent can these movies and series further geopoliticize a group of people, moreover, an entire nation? For instance, in the case of Somalia, when we see movies like Captain Phillips, how much do we associate a whole country or diaspora as a group of either pirates or Al-Shaabab supporters? And as a last example, jumping to the other end of the spectrum, in the case of Venezuela's media networks which are supportive of government repression like Noticias 24, Telesur and Venezolana de Television (VTV), by constantly creating stories about the big, bad and distrustful 'American Empire' who is, apparently, plotting a coup d'état against the Maduro regime. In reality, the pro-government Venezuelan media networks are failing to inform the population about the economic crisis and rampant insecurity common Venezuelans are experimenting in the streets of cities like Caracas, Maracaibo and Valencia, thereby just like Hollywood creates the 'other,' the same can be said about Venezuela and other authoritarian regimes. No matter what ideological principles a pro-Western or anti-Western government holds, each elite will abide by the same process: to label a group, to identify with a similar group, and to create an 'us' and 'them' discourse.
As a final remark, in order to geopoliticize through words and images, there must be a radically different entity (the 'other); put precisely, the creation of an 'enemy'; an entity, that does not think the same way or hold the same values and ideals like 'us.' For the Romans, the 'others' were the barbarians; For the Persians, it was the Arabs; for the British medieval kingdoms, it was the Vikings; For the Chinese, it was the Xiognu nomadic tribes; for the Austro-Hungarian empire it was the Ottomans; for the European colonial empires it was the Native Amerindians and African tribes; for the Americans, it was the Soviets; and nowadays the new Mongolian hordes of the 21st century are non-state actors like ISIS and similar groups for the rest of the civilized world. The whole point of this article was to show, how in actuality, words and images can be powerful weapons to geopoliticize entire nations, whilst additionally grasping how the political and geographical assumptions, aroused from a European mindset; when, in turn, geopolitical thinking and reasoning was nothing other than the 'vision' that scholars like Mackinder, Kjellen and Haushofer had in mind for the securing vital strategic resources in accordance to their countries' needs at the time. Consequently, we can firmly state that Western identity and geopolitical discourse have a European legacy.
In his last book, World Order, Henry Kissinger quotes an old excerpt of French Travel-writer, Marquis de Custine, who describes Czarist Russia as, "a monstrous compound of the petty refinements of Byzantium, and the ferocity of the desert horde, a struggle between the etiquette of the Lower Byzantine Empire, and the savage virtues of Asia, have produced the mighty state which Europe now beholds, and the influence of which she will probably feel hereafter, without being able to understand its operation." Now, dear reader, it is up to you to be the judge of Marquis de Custine's words. Or in popular geopolitical terms, as Eminem would say, "My words are my weapons…"
From WWI to www: Geopolitics 100 years later – Book Review
It is an honor to present to our readers our esteemed alumni colleague and friend Professor Anis Bajrektarević and his newly released book From WWI to www. 1919-2019–Less Explored aspects of Geopolitics, Technology, Energy and Geoeconomics. This is his 7th authored book (4th for the US publishers and the second for the New York-based Addleton Academic Publishers). He is both teaching and research professor on subjects such as the Geopolitics, International and EU Law, Sustainable Development (institutions and instruments), and Political systems.
On the subject Geopolitical Affairs alone, professor has over 1,200 teaching hours at his university as well as in many countries on all meridians. His writings are frequently published, so far in over 50 countries of all five continents, and translated in some 20 languages worldwide. He lives in Vienna, Austria.
For his previous book by the Addleton, Geopolitics of Technology – Is There Life after Facebook, former Austrian Foreign Minister Peter Jankowitsch has said: "Insightful, compelling and original, this book is an exciting journey through the rocky field of geopolitics. It is also a big-thinking exploration of the least researched aspects of the discipline, which will leave no one indifferent. This book, written by an experienced lawyer and a former career diplomat, cleverly questions how we see the world, and acts as an eye opener."
And, the World Security Network's Senior Vice President, rt. Brig general of the German Army, close aid to the former NATO Gen-Secretary Manfred Wörner and author of 5 books on security, Dieter Farwick has noted: "The presence and future of our globalised, interwoven world has become so difficult to comprehend that many people refrain from even trying to understand it. It is the merit of Professor Anis Bajrektarevic to fill this gap with excellent analyses brought together in his brilliant book. It is a must read for those who want to get a better understanding of the complex world and who want to contribute to a better and safer world."
Commenting the previous book of professor, Dr. Franz Fischler, EU Commissioner (1995–04), President of the European Forum Apbach, have stated: "The book of prof. Anis …  will help to understand better the security structures … and can form a base for improvements in the interrelations between … diverse continents."  On the same title Dr.Cheng Yu Chin, Director, EU-China Economics and Politics Institutenoted: "Excellent news – with this book – for those who argue that European multilateralism is a right solution … out of a lasting crisis. This fascinating comparative read further navigates those of academia and practitioners who want to steer us towards stabile Europe and prosperous Euro-MED."
We, briefly, introduce some of the views of experts in international relations and history about the newly released book of professor Bajrektarevic From WWI to www. 1919-2019:
Endorsing his newest book, Yale university doctor, philosophy of history professor Emanuel Paparella notes: "A year or so ago I began reading and pondering the political writings of Prof. Anis Bajrektarevic. Plenty of food for thought, I am still reading them. What attracted me to them was their invariable lucidity and coherence of thought buttressed by well reasoned and well balanced logical arguments culminating in insightful conclusions. This is quite rare nowadays and when encountered it comes across like a breath of fresh air. What prevails nowadays are political tracts that often espouse and promote an ideology, often fanatically defended tooth and nail and in- variably leading not to dialogue or symposiums but to diatribes generating much heat and little light… To be convinced of all this, all that the reader has to do is pick up Bajrektarevic book and begin reading. One will not be disappointed."
History never ended during the last century.  Anis Bajrektarevic offers a vivid, captivating take on the wrenching, convulsive swirl of isms, campaigns, and cultural forces that have punctuated global affairs over the last 100 years. It's useful to be reminded of the regular episodes of tragic hubris that define our historic record.
Steve Clemons, Washington Editor at Large, The Atlantic
Based on critical analysis and pungent observations Professor Bajrektarevic provides an eye-opening contribution to the question what has gone wrong in Europe in the last 100 years.
His book is an overdue and uncomfortable counter-opinion to the prevailing view and conventional wisdom in the West.
Hannes Androsch, long-time senior minister and former Vice-Chancellor of Austria, Austrian Academy of Sciences (Member of the Senate)
A complex study on geopolitical affairs, this book gives us a key for understanding the origins of pan-European ideas, and far beyond.
Professor successfully combines techniques of political, historical and cultural analysis. This book may be of interest to a wide range of scientists, politicians, diplomats, journalists and specialists in geopolitics, international law, geo-economics, energy policy, socio-political studies, and technology security. In conclusion, timely, accurate, indispensable – indeed.
Prof. Andrei V. Manoilo Lomonosov University, Moscow, Political Science Faculty, Member of the Scientific Committee of the Security Council of the Russian Federation
Comprehensive, focused and immediately useful, From WWI to www. Geopolitics 100 Years Later is an articulate and highly readable synthesis of current thinking on geopolitics in a modern framework. This should be recommended reading for all global leaders and academic professionals.
Dr. J.R. Reagan, Vice Dean at Endicott College of International Studies (Woosong University)
Incisively provocative, "WW1 to www: Geopolitics 100 Years Later" is the definitive analysis of the last century of Europe's  transition to democratic liberalism. As an international affairs specialist, I highly recommend it as a must-read for those seeking an understanding of the complex of contradictions that is the enigma of today's unified Europe.
Curtis J. Raynold,  former Secretary of the UN Secretary General's Advisory Board on Disarmament Matters.
By looking back at history and at different topics and issues, author proposes a very deep and rich reflection on what rendered possible European integration and what kind of limitations it faces today. Every scholar, student or motivated citizen interested in the future of international relations, concerned by the current evolutions of politics in Europe and elsewhere, should pick up Anis Bajrektarević's book.
Olivier Costa, Research Professor, CNRS (Bordeaux, France) / Director of Political Studies, College of Europe (Bruges/Belgium)
Prof. Bajrektarevic challenges us to revisit history in a new light and take another look at current global policies and structures. Insightful and thought provoking writings on global issues, past and present.
Brilliant, riveting, challenging!  Professor prompts us to think deeper about history and today's global issues in this wonderful book.
Dimitri Neos, Executive Director, International Affairs Forum, Washington dc
Finally, let us close with the authors word:
Future of History
Throughout the most of human evolution both progress as well as its horizontal transmission was extremely slow, occasional and tedious a process. Well into the classic period of Alexander the Macedonian and his glorious Alexandrian library, the speed of our knowledge transfers – however moderate, analogue and conservative – was still always surpassing snaillike cycles of our breakthroughs. When our sporadic breakthroughs finally turned to be faster than the velocity of their infrequent transmissions – that very event marked a point of our departure.
Simply, our civilizations started to significantly differentiate from each other in their respective techno-agrarian, politico-military, ethno-religious and ideological, and economic setups. In the eve of grand discoveries, that very event transformed wars and famine from the low-impact and local, into the bigger and cross-continental. Faster cycles of technological breakthroughs, patents and discoveries than their own transfers, primarily occurred on the Old continent.
That occurancy, with all its reorganizational effects, radically reconfigured societies – to the point of polarizing world onto the two: (anthropo-geographically inverted) centar and periphery. This was a birth of Europe as we know it today.
For the past few centuries, peripheries lived fear but dreamt a hope of Europeans – all for the sake of modern times. From WWI to www. Is this modernity of internet age, with all the suddenly reviled breakthroughs and their instant transmission, now harboring us in a bay of fairness, harmony and overall reconciliation?
Shall we stop short at the Kantian dream, or continue to the Hobbesian realities and grasp for an objective, geopolitical definition of our currents.
This book is my modest contribution to the most pressing of all debates: Our common futures. I am happy if You see it that way too.
The rise of Eurasia: Geopolitical advantages and historic pitfalls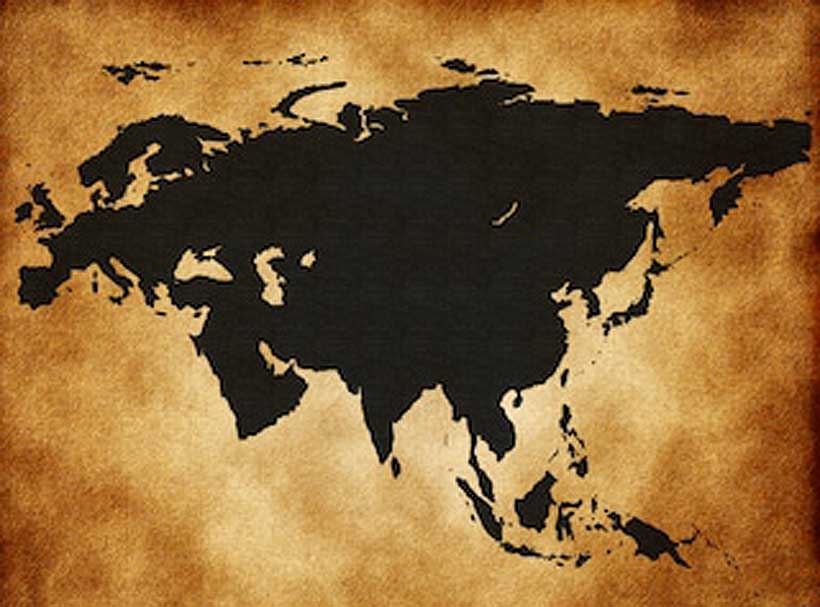 Asian players are proving to be conceptually and bureaucratically better positioned in the 21st century's Great Game that involves tectonic geopolitical shifts with the emergence of what former Portuguese Europe minister Bruno Macaes terms the fusion of Europe and Asia into a "supercontinent."
Yet, in contrast to the United States, Asian players despite approaching Europe and Asia as one political, albeit polarized and disorganized entity populated by widely differing and competing visions, may find that their historic legacies work against them.
Writing in The National Interest, US Naval College national security scholar Nikolas K. Gvosdev argued that the United States, for example, was blinded to the shifts by the State Department's classification of Russia as part of Europe, its lumping of Central Asia together with Pakistan and India and the Pentagon's association of the region with the Arab world and Iran.
"The (State Department's) continued inclusion of Russia within the diplomatic confines of a larger European bureau has intellectually limited assessments about Russia's position in the world by framing Russian action primarily through a European lens. Not only does this undercount Russia's ability to be a major player in the Middle East, South Asia and East Asia, it has also, in my view, tended to overweight the importance of the Baltic littoral to Russian policy," Mr. Gvosdev said.
He warned that the US government's geographical classification of Central Asia, Eurasia's heartland has "relegated it to second-tier status in terms of U.S. attention and priorities."
US failure to get ahead of the tectonic shifts in global geopolitics contrasts starkly with the understanding of Central Asian nations that they increasingly exist in an integrated, interconnected region that cannot isolate itself from changes enveloping it.
That understanding is reflected in a report by the Astana Club that brings together prominent political figures, diplomats, and experts from the Great Game's various players under the auspices of Kazakh president Nursultan Nazarbayev.
Entitled, 'Toward a Greater Eurasia: How to Build a Common Future?,' the report warns that the Eurasian supercontinent needs to anticipate the Great Game's risks that include mounting tensions between the United States and China; global trade wars; arms races; escalating conflict in the greater Middle East; deteriorating relations between Russia and the West; a heating up of contained European conflicts such as former Yugoslavia; rising chances of separatism and ethnic/religious conflict; and environmental degradation as well as technological advances.
The report suggested that the risks were enhanced by the fragility of the global system with the weakening of multilateral institutions such as the United Nations, the World Trade Organization and NATO.
Messrs. Nazarbayev, Russian president Vladimir Putin and Turkish president Recep Tayyip Erdogan may be better positioned to understand the shifts given that they govern territories at the heart of the emerging Eurasian supercontinent and see it as an integral development rooted in their countries' histories.
Then Turkish foreign minister Ahmet Davutoglu made as much clear in 2013. "The last century was only a parenthesis for us. We will close that parenthesis. We will do so without going to war, or calling anyone an enemy, without being disrespectful to any border; we will again tie Sarajevo to Damascus, Benghazi to Erzurum to Batumi. This is the core of our power. These may look like different countries to you, but Yemen and Skopje were part of the same country a hundred and ten years ago as were Erzurum and Benghazi," Mr.Davutoglu said drawing a picture of a modern day revival of the Ottoman empire.
Mr. Erdogan has taken that ambition a step further by increasingly expanding it to the Turkic and Muslim world.
At its core, Erdogan's vision, according to Eurasia scholar Igor Torbakov, is built on the notion that the world is divided into distinct civilizations. And upon that foundation rise three pillars: 1) a just world order can only be a multipolar one; 2) no civilization has the right to claim a hegemonic position in the international system; and 3) non-Western civilizations (including those in Turkey and Russia) are in the ascendant. In addition, anti-Western sentiment and self-assertiveness are crucial elements of this outlook.
Expressing that sentiment, Turkish bestselling author and Erdogan supporter Alev Alati quipped: "We are the ones who have adopted Islam as an identity but have become so competent in playing chess with Westerners that we can beat them. We made this country that lacked oil, gold and gas what it is now. It was not easy, and we won't give it up so quickly."
The Achilles Heel, however, of Mr. Putin and Mr. Erdogan's Eurasianism is the fact that its geographies are populated by former empires like the Ottomans and Russia whose post-imperial notions of national identity remain contested and drive its leaders to define national unity as state unity, control the flow of information, and repress alternative views expressions of dissent.
Turkey and Russia still "see themselves as empires, and, as a general rule, an empire's political philosophy is one of universalism and exceptionalism. In other words, empires don't have friends – they have either enemies or dependencies," said Mr. Torbakov, the Eurasia scholar, or exist in what Russian strategists term "imperial or geopolitical solitude."
Mr. Erdogan's vision of a modern-day Ottoman empire encompasses the Turkic and Muslim world. Different groups of Russian strategists promote concepts of Russia as a state that has to continuously act as an empire or as a unique "state civilization" devoid of expansionist ambition despite its premise of a Russian World that embraces the primacy of Russian culture as well as tolerance for non-Russian cultures. Both notions highlight the pitfalls of their nations' history and Eurasianism.
Both Mr. Erdogan and Russia's vision remain controversial. In Mr. Erdogan's case it is the Muslim more than the Turkic world that is unwilling to accept Turkish leadership unchallenged with Saudi Arabia leading the charge and Turkish-Iranian relations defined by immediate common interests rather than shared strategic thinking.
Similarly, post-Soviet states take issue with Russia's notion of the primacy of its culture. Beyond the Russian-Ukrainian conflict over the annexation of Crimea and Moscow's support for Russian-speaking rebels in the east of the country, Ukraine emphasized its rejection of Russian cultural primacy with this month's creation of a Ukrainian Orthodox Church independent of its Russian counterpart.
Earlier, Ukraine's parliament passed a law in September 2017 establishing Ukrainian rather than Russian as the language of instruction in schools and colleges. The law stipulated that educational institutions could teach courses in a second language, provided it was an official language of the European Union. National minorities were guaranteed the right to study in Ukrainian as well as their minority language.
Similarly, Kazakhstan, the Eurasian nation par excellence, shifted from Cyrillic to Latin script.
"Russia's influence (in Central Asia) has been largely mythologized, and its role in both national and regional security has not been properly and honestly discussed. Different fears and phobias still influence the decision-making process, including those over Russia's aggression in Ukraine, its annexation of Crimea, the concept of the 'Russian World' as a pillar of its national identity, and its soft power," said Kazakh Central Asia scholar Anna Gussarova.
Ukraine may put a dent in the Russian World's attractivity, but it does not amount to a body blow.
Ms. Gussarova cautioned that while Central Asian elites may recognize the risks involved in embracing Russian primacy, the region's public remains far more aligned with Russian culture, at least linguistically.
"Whereas the expert community, which is supposed to shape public opinion, uses the English-language platforms Facebook and Twitter, the general public relies on Russian-language social media. This dichotomy underscores the limitations of any effort by the government and affiliated experts to shape public perceptions. At the same time, this gap shows greater public support for Russia and its activities, which makes nation building and language issues difficult and sensitive," Ms. Gussarova said.
Diplomatic Defense of the Islamic Republic of Iran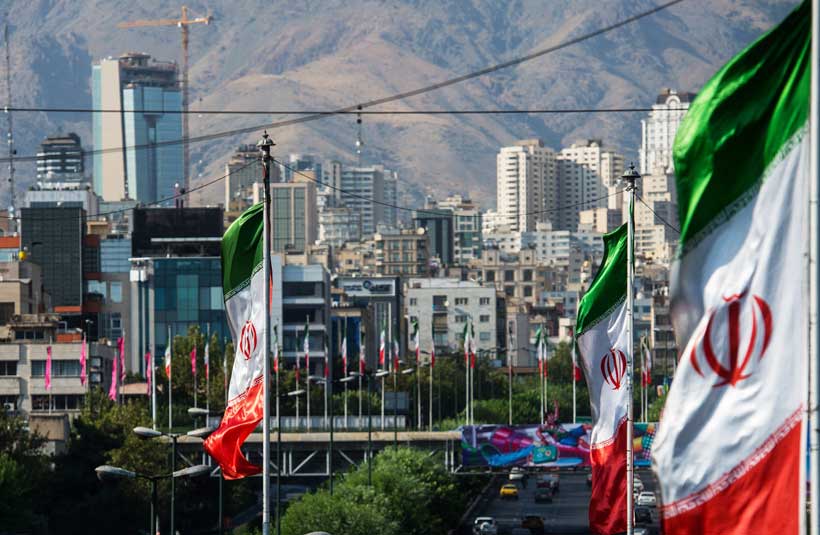 The Islamic Republic of Iran considers defense diplomacy to strengthen the efforts of the defense sector in the supine area in the process of rebuilding the country's defense base, which has been used as a new concept and has been emphasized in the formulation of a national defense and national security strategy.
Defense diplomacy is part of the national power of a country that, along with foreign policy, forms the source of power to enhance the capacity of action and action of a country in foreign relations. This diplomacy will not only monitor the application of diplomatic policy, but also guarantee the sharing of diplomacy in defense policy.
Indeed, the link between defense and military activities with diplomatic activities can be a powerful interconnected tool of national power. On the other hand, the use of defense diplomacy will be effective both during peace and war as well as in preventing conflicts and even using the capacities of the international environment to strengthen the capabilities and effects of wartime time (including the provision of armed forces' readiness).
Accordingly, defense diplomacy for Iran is a strategy to strengthen the efforts of the defense sector in the area of suppression in the process of reconstruction of the country's prosperity. Therefore, the achievement of vast capabilities in defense diplomacy requires understanding of the periphery, deep understanding of Iran's position, theorizing and conceptualization to create a dialogue to strengthen the country's defense capabilities and capabilities, which inevitably has to rely on global domination and the common discourse in this area is the knowledge of global politics.
In this context, Iran is also considered to be a regional power that has historically had an environmental role, with Iran's defensive capabilities growing somewhat after the revolution. But this cannot be considered as the only component of enhancing regional defense capabilities of Iran. Because of the cross-border security conflicts in Iran's regional environment, the use of defense treaties is the most desirable for Iran.
Defense diplomacy is a mechanism that plays an important role in achieving the goals of the country's specific security or foreign policy. The goal of the defense diplomacy is to create the desired political, national and international conditions for the preservation and expansion of the national and vital values of the country against actual and potential enemies. In this regard, the realization of Iran's defense strategy within the framework of the defense guide requires a combination of two hard and soft areas.
Defense cooperation in Iran is based on the foreign policy framework of the country. Foreign policy determines the type and scope of political and even economic and military cooperation of a country with other countries. In such a case, the objectives of defense diplomacy are in the general objectives of foreign policy, and defense diplomacy is a subset of foreign policy.
Iran's defense guidelines are organized with a value-oriented approach and belief in the power and power of "universal civil defense". The foundations of this paper are "Religious Beliefs and Beliefs", "The Supreme Command and Controls of the Total Power", "The Soul of Independence, Self Esteem and Self-Recognition", "Modern Technologies", "The Climatic, Geopolitical, and Geostrategic Conditions of the Country", "Defense Experience" Sacred "," world experiences "," the ideas and theories of the defense and security elites "and" the idea of a future war ". Its basic principles are "preserving the values of the Islamic Revolution," "preventing any armed conflict and armed conflict," and "preparing the state to defend itself and using the armed forces to defend vital interests."
The realization of Iran's defense strategy within the framework of defense guidelines requires a combination of two hard and soft areas. Hence, a part of the means of production in the Ministry of Defense is of a strict nature, the production and supply of which constitutes one of the major barriers to deterrence, and the production of power tools and promotion of Iran's defense capabilities can be considered in this area. Another part of the threat management tool is the software approach. In this regard, the development of soft technology and the movement of defense diplomacy can be considered as a necessity to achieve soft deterrence, because both deterrents have a complementary role. Regarding these issues, establishing a link between "military industries", "service industries" and "defense diplomacy" has provided the ground for promoting the maximum national defense capability.
The activation of the issue of defense diplomacy in the Islamic Republic of Iran is an important feature of the defense sector's activities in the process of reconstruction of the defense base of the country. This reconstruction has two basic infrastructure and superstructure. In the infrastructure sector, structural changes and increasing the function of defense industry organizations and hardware upgrades can be highlighted today, which has led to the pride and glory of the Islamic Republic of Iran. In the superstructure, investments can be made in the field of research and development of defense studies and the activation of defense diplomacy. In the past, the Ministry of Defense, as an armed forces support, was recognized only in two areas of military-defense and welfare, and in fact its third role in supporting the diplomacy of the armed forces and the significant role of the country's defense and security policy was neglected. The decade of the year 2001 is the beginning of the attention and action of the Defense Ministry in this field.
On the other hand, the ultimate goal of the armed forces in the twenty years of the country is "deterrence." The main function of defense diplomacy can be seen in the realization and implementation of the deterrence strategy and its application in the interaction of the political unit with other units of the international system. Accordingly, deterrence strategy is considered as the most important principle in defining the scope of defense diplomacy and military and defense strategy. Defending diplomacy, with an emphasis on the prevention element, provides the conditions that, prior to any confrontation; the political unit can achieve its own interests and goals and, in the best of all, divide power in various fields.
Generally speaking, defense diplomacy, as one of the policy areas of the state, has an important role in achieving the goals of the armed forces by creating favorable political conditions for the preservation and development of national and national values against enemies. Rapid and ongoing progress in the kidneys the social, economic, political, social, cultural, and military community in our day requires the planner to identify and validate the variables that can bring the system and its sub-systems in the future in any way and to any other the amount affected. Planning, if successful, should have a look and a long look to the future. A prospect of defense diplomacy makes it possible for Iran will assess its current situation with future demands and plan accordingly for the future to achieve the desired regional and strategic objectives.