The Power of Geopolitical Discourse
Geopolitics, as a discursive practice, should be taken seriously. Unfortunately, sometimes we are so busy with our daily activities and work that we tend to ignore the fact that the media can, indeed, spatialize and geopoliticize a conflict by 'labeling' and 'identifying', thus creating a sense of 'pertinence' amongst us, the 'audience'; in other words, creating a binary world between 'us' and 'them, the 'other.' This said, in order to understand the power of words and images in geopolitics, we must look back and understand how geopolitical knowledge was originally produced and thought of.
Although at first glance, while difficult to prove, the true origin of geopolitical theory may revolve around Darwinism and the rules of nature—I will not delineate the rules of nature according to Darwin but rather I will keep my argument in line with that of geopolitics and discourse. For instance, Friedrich Ratzel (a notable geographer, ethnographer and biologist), the creator of Lebensraum (the need of living space), theorized and compared the state to that of a living organism, in search of augmenting its space to support the carrying capacity of its species under its physical environment. By the same token, Rudolf Kjellen—who was actually the first political scientist to coin the term 'geopolitics'—viewed the state in a similar manner as Ratzel: as an organic living being, with its own limbs and personality, drawing his metaphors from poetry and prose. Friedrich Ratzel (1844-1904) and Rudolf Kjellen (1864-1922), who were the creators of the German geopolitical school of thought, had something in common: they grew up between the transition of a pre-industrial society (1750-1850) and the beginning of a new industrial society in continental Europe. Eventually, the story is widely known: their theories, alongside Mackinder's, influenced the aggressive expansionist policies of the Nazis, pushed by Major General. Karl Haushofer.
Likewise, another important player and influencer (Sir. Halford Mackinder) was born in the 19th century, and meanwhile in 1904 published the most famous geopolitical theory of all, The Geographical Pivot of History; a theory that was taken particularly serious by the Nazi political and military elite and diffused via Haushofer's understanding of the world. And a theory that, to this day, has been explained and argued in modern-day world affairs books, such as Robert D. Kaplan's The Revenge of Geography and the likes. Without further expanding into academic theoretical grounds, we can conclude as so: Geopolitics had a common European heritage, pioneered by Mackinder, Ratzel and Kjellen, through their biological, geographical, and civilization interpretations of European power-relations of their time.
In that sense, how was geopolitical thought diffused and brought into the Western hemisphere, specifically into the United States, the world latest superpower?
In 1890, Rear Admiral Alfred Thayer Mahan, while stationed in Lima, Peru, published one of the most influential books in the American Naval military psyche: The Influence of Sea Power Upon History, 1660-1783. It advocated why it was imperative for the American navy to reach total hegemony and control over the seas and oceans of the world. Another important American geographer and advisor to Woodrow Wilson was Isaiah Bowman, whose push for free trade policies vis-a-vis the creation of international institutions, would also become influential in the American neoliberalism and exceptionalism ethos. Nevertheless, although Bowman and Rear Admiral Mahan were important figures in the American geopolitical mindset, if there was any truly prominent figure in the realm of American foreign policy, it would be Yale's Nicholas J. Spykman. His influence in shaping the American foreign policy attitude continues to maintain a foothold in the political and military establishments to this day. Amongst many of Spykman's arguments, he claimed that geography was a leading influencer in international politics—i.e. country size and region location, climate, topography, resources, population, frontiers, and so forth—and that the exertion of power should be the true goal of the American foreign policy apparatus, whose best example is his Rimland concept of the Eurasian landmass; and needless to add, George Kennan's The Sources of Soviet Conduct and the impact it had on US containment policy.
But under which geographical and political parameters and assumptions did Spykman, Mahan, Bowman, and Kennan view geopolitics? The answer is simple: from a European perception and understanding.
Let's connect the dots. Mahan's ideas and analogies aroused from the British Royal Navy's control of maritime commerce, which catapulted them to become one of the most powerful empires in the world; Bowman's American exceptionalism—egalitarianism, republicanism, democracy, and individualism—ideals, can be traced in the form of Franco-British (e.g. Alexis de Tocqueville and Adam Smith) political and economic thinking; Spykman, whose origin was Dutch, based his Rimland theory out of Sir. Halford Mackinder's, hence, we could say that, overall, he had a British influence on his geopolitical thinking; and Kennan, who prior to embarking on his Soviet adventure, was trained and educated in a pre-World War II setting, which at the time often involved the diffusion of the German geopolitical school of thought at the University of Berlin Oriental Institute, perhaps influencing the ideas of Kennan concerning the Soviet Union's territorial expansionism. Henceforth, something is clear: modern-day geopolitical discourse, vision, and imagination was gradually diffused and transferred into the American foreign policy and military elite by European-clouted scholars. Nevertheless, the American geopolitical rationale would evolve rather drastically as opposed to their European counterparts because of their location and place in the world.
Let's bring it back to the 21st century now. It was the year 2002, a year after one of the most devastating terrorist attacks on US soil. But also, it was the year when then-president George W. Bush, during his famous State of the Union Address, would label and identify the new "axis of evil" according to America's world view; simply put, America's new enemies—Iraq, Iran and North Korea. Was this speech a true act of geopolitical spatialization and the creation of a more rigid and tougher, binary world, resembling to the US—vs—Soviet Union days? "What we have found in Afghanistan confirms that, far from ending there, our war against terror is only beginning," George W. Bush said as he addressed the entire world. Indeed, we have noticed that during the last decade—and the beginning of this decade—the war against terror has been substantially expanded from Pakistan to the Sahel and from the Sahel to Somalia. Going back to the 2002 State of the Union address, we have observed the urge to spatialize, label, and create a 'sense of belonging' amongst different civilizations in the world, which leads to the question: How often does the media spatialize an ongoing conflict, more precisely by further polarizing and transforming the world into an are-you-with-us-or-against-us type of discourse? Is Samuel Huntington's Clash of Civilizations more valid than ever before? How often are we indirectly influenced by popular culture, regardless of our nationalities (i.e. television series, books, images, media channels)? Moreover, what are the foundational geographical and political assumptions behind our elites? This the main reason why critical geopolitics is so important in today's multipolar world.
Leading geographers and critical geopolitics scholars, John Agnew and Gerard Toal, in their superstar essay Practical Geopolitical Reasoning in American Foreign Policy, suggested that the definition of geopolitics should be 're-conceptualized' as a " discursive practice by which intellectuals of statecraft 'spatialize' in such a way as to represent it as a 'world' characterized by particular types of places, peoples, and dramas." Also, according to Agnew and Toal's understanding, "geopolitics is the spatialization of international politics by core powers and hegemonic states." As a result, when we think of the George W. Bush's 'Axis of Evil' classification, the definition by Agnew and Toal seems more relevant than ever before.
Furthermore, what about the movies and television series we often see for entertainment purposes? For instance, if we take note of the evolution of Liam Neeson's hit movie Taken, we can remark that he is always fighting an enemy from the Eastern hemisphere. During the first two films, the ex-CIA SAD (Special Activity Division) retired operations officer, Bryan Mills, was fighting the Tropoja-native, northern Albanian criminal organization in Paris, which is a 'Western' city. And, who ends up fighting some sort of rich Arab Sheikh—an enemy from the East, moreover, the Islamic world. Also, in the second movie, Bryan Mills, once again, ends up fighting the patriarch's northern Albanian criminal organization, however, the landscape changes when he is fighting them in an Islamic city: Istanbul. Even if there are many ways to interpret this, in my personal view, I would interpret it as how the Albanian criminal organizations will be the new antagonist stereotype across mainstream Hollywood-made action movies, replacing the Italian criminal organization, and the brave and tough 'Western' action hero beating the 'unknown' enemies from the 'East.' It seems that in accordance to Hollywood's geographic imagination, the Italian criminal organizations, have been replaced by tougher groups originating in the 'East'—in this case, more precisely from the Balkans and of Islamic affiliation (at the beginning of Taken 2, we notice an Islamic burial, somewhere around the Albanian alps-type of setting).
As a last observation, what type of antagonist does Bryan Mills battle in his latest movie, Taken 3? Again, an enemy from the Eastern hemisphere: The Russians, though this time, battling a domestic enemy as well (for those that have not seen the movie, I shall stop here). Whatever our personal interpretations might be, we all can conclude with the following statement: The media plays a bigger role in geopolitics than we can imagine, purely by labeling, identifying, and creating the 'other'.
How much influence does popular culture (e.g. books, televisions series, movies, newspapers, news channels) hold in our geographic imagination and the creation of the 'other'? When we think of popular American televisions series, such as Homeland, House of Cards, or movies depicting 'anti-Western' dictators like The Last King of Scotland and The Interview, in addition to your typical war movies (e.g. Black Hawk Down, We Were Soldiers, American Sniper, Lone Survivor), to what extent can these movies and series further geopoliticize a group of people, moreover, an entire nation? For instance, in the case of Somalia, when we see movies like Captain Phillips, how much do we associate a whole country or diaspora as a group of either pirates or Al-Shaabab supporters? And as a last example, jumping to the other end of the spectrum, in the case of Venezuela's media networks which are supportive of government repression like Noticias 24, Telesur and Venezolana de Television (VTV), by constantly creating stories about the big, bad and distrustful 'American Empire' who is, apparently, plotting a coup d'état against the Maduro regime. In reality, the pro-government Venezuelan media networks are failing to inform the population about the economic crisis and rampant insecurity common Venezuelans are experimenting in the streets of cities like Caracas, Maracaibo and Valencia, thereby just like Hollywood creates the 'other,' the same can be said about Venezuela and other authoritarian regimes. No matter what ideological principles a pro-Western or anti-Western government holds, each elite will abide by the same process: to label a group, to identify with a similar group, and to create an 'us' and 'them' discourse.
As a final remark, in order to geopoliticize through words and images, there must be a radically different entity (the 'other); put precisely, the creation of an 'enemy'; an entity, that does not think the same way or hold the same values and ideals like 'us.' For the Romans, the 'others' were the barbarians; For the Persians, it was the Arabs; for the British medieval kingdoms, it was the Vikings; For the Chinese, it was the Xiognu nomadic tribes; for the Austro-Hungarian empire it was the Ottomans; for the European colonial empires it was the Native Amerindians and African tribes; for the Americans, it was the Soviets; and nowadays the new Mongolian hordes of the 21st century are non-state actors like ISIS and similar groups for the rest of the civilized world. The whole point of this article was to show, how in actuality, words and images can be powerful weapons to geopoliticize entire nations, whilst additionally grasping how the political and geographical assumptions, aroused from a European mindset; when, in turn, geopolitical thinking and reasoning was nothing other than the 'vision' that scholars like Mackinder, Kjellen and Haushofer had in mind for the securing vital strategic resources in accordance to their countries' needs at the time. Consequently, we can firmly state that Western identity and geopolitical discourse have a European legacy.
In his last book, World Order, Henry Kissinger quotes an old excerpt of French Travel-writer, Marquis de Custine, who describes Czarist Russia as, "a monstrous compound of the petty refinements of Byzantium, and the ferocity of the desert horde, a struggle between the etiquette of the Lower Byzantine Empire, and the savage virtues of Asia, have produced the mighty state which Europe now beholds, and the influence of which she will probably feel hereafter, without being able to understand its operation." Now, dear reader, it is up to you to be the judge of Marquis de Custine's words. Or in popular geopolitical terms, as Eminem would say, "My words are my weapons…"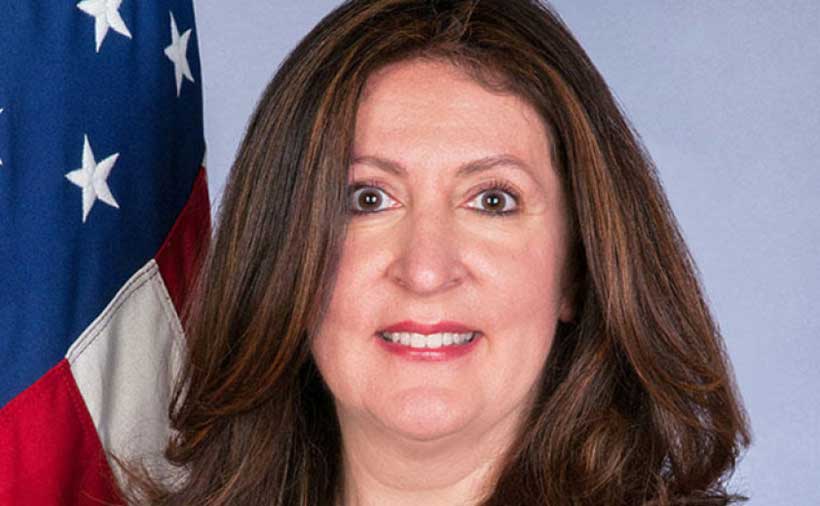 President Trump is criticized for many things but his choice of a US Ambassador to Bulgaria should not be among them. He got that right and he deserves credit for it.
The new US Ambassador to Bulgaria, Herro Mustafa speaks nine languages and to someone with seven languages like myself that is massively impressive. She is currently learning Bulgarian, which will be her tenth language. How many US officials like that do you know?
Mustafa grew up with an intellectual role model in North Dakota. Her father was an investigative reporter, so in Bulgaria she wishes to champion media freedom, and for a reason. For that, she has met local Bulgarian support and is already making friends.
The Ambassador's background and experience in Middle East politics acquired while she served in the Office of the Vice President, the Afghanistan Office, the Office of the Under-Secretary for Political Affairs and at the National Security Council, in addition to her diplomatic postings to Iraq, Greece and Lebanon, prepare her for her role in Bulgaria which is somewhat special when it comes to Middle East politics.
Bulgaria is not actively diplomatically involved in conflict resolution but nevertheless is strategically positioned as the EU external border country that is closest to the Middle East. The return of some ISIS fighters with EU passports from Middle East terrorism hot-beds will necessarily pass through Bulgaria as a gateway to the EU. And President Trump has been adamant that European nations with ISIS fighters need to take responsibility for them. What happens to ISIS fighters when they enter the EU for the first time – possibly in Bulgaria – is a key question. In this sense, Bulgaria's function and the role of the US Ambassador will be key.
This was my first thought when I saw Ambassador Mustafa's experience. It seems like Mr. Trump appreciated Bulgaria's strategic role when appointing to the country exactly her.
Of course, apart from the hot-button issues there is a lot to be said about energy security and cooperation between the US and Bulgaria. Judging from her first meetings here, energy security will be a priority area for the Ambassador.
The US Embassy in Sofia has been traditionally involved in the area of cultural and educational exchange. And that is something that is appreciated by many local Bulgarians who have benefited from language programs, and not only.
It remains to be seen what Ambassador Mustafa's long-term contribution will be to US-Bulgarian relations. She and her family with two young children are still settling in.
From first impressions though, it seems like Donald Trump made the right decision.
Reassessing Realities of a Multi-Polar World Order
Multi-polarity has become prominent feature in the day to day vocabulary of diplomats, statesmen and policymakers. Former United States (US) Secretary of State, Hillary Clinton at her state visit to New Zealand was one of the first to observe "a shifting balance of power to a more multi-polar world as opposed to the Cold War model of a bipolar world". The preceding United Nations (UN) Secretary-General, Ban Ki-moon stated at Stanford University in 2013 that we have begun to "move increasingly and irreversibly to a multi-polar world". Russian Foreign Minister, Sergei Lavrov, declared at the Russia-China Conference 2016 that "international relations have entered into a conceptually new historical stage that consists in the emergence of a multi-polar world order and reflects the strengthening of new centers of economic development and power".
These manifestations have since then revealed a general acceptance of the multi-polar notion as a concept that is unavoidable in the contemporary international dynamics. However, when it comes to the transitions and inevitability of the power structures, there is little agreement among the international states.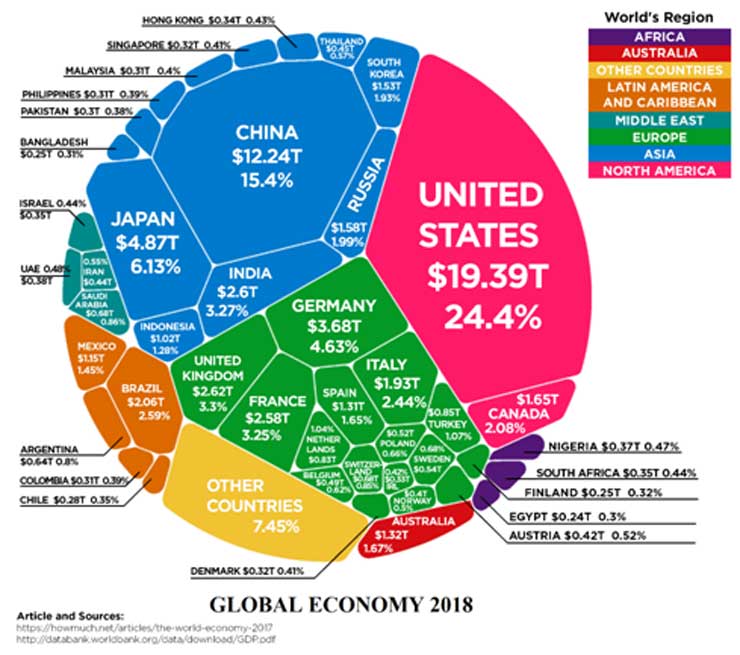 The former Secretary of State, choice of words "more multi-polar world" reflected a reluctance to acknowledge the complete disappearance of unipolarity. A much stronger resistance to forego unipolarity remains embedded in the Trump administration vision to "make America great again". Lavrovhas declared that "unipolar world order as untenable" in current climax of power politics. Nevertheless, pundits such as Robert Kaplan continue to question, whether there is an overlap of unipolar and multi-polar world realities; where US continues to retain the supremacy in military realm of affairs and is anticipated to remain so for a considerable future time, whereby China leads in the economic realm. Additionally nations in the former Third World are acquiring status as rising powers, notably India who have over the years with smart diplomacy have acquired global outreach to shape international agenda.
Lessons from History
The Westphalian system originating in 1648 has organized global politics on the basis of sovereign states and their relations for over three and a half centuries, despite successive world orders and configurations of power. The changes brought in by various international developments although bringing changes to power distribution, did not have an impact on the essence of Westphalian ideals. The advent of nuclear weapons in the 20th century, did however set stage for mutually assured destruction (MAD) which dissuades nuclear weapon states from wars. It is the reason that historians and strategist provide for the demise of Cold War hostilities, from bipolarity to unipolarity, brought in by rather peaceful means and did not involve hegemonic wars as documented in preceding times.
Several occasions in history, add to the useful insights for a modern world in transition. Two centuries ago, a unipolar order came to a conclusion, giving rise to a multi-polar system with the defeat of Napoleon by the combined strength of Russia, Britain, Austria and Prussia. The Congress of Vienna, provided for a reorganization of European geopolitical frontiers diplomatically that brought relative stability in the continent for coming decades. The Concert of Europe, as it was known, was the precursor to the high-level conferences to which world leaders and diplomats are accustomed to this day. The Holy Alliance, which nevertheless was repressive and conservative in methods is considered by western historians as pioneer for preserving peace.
France defeated in battlefield, several times in post-Napoleon was not subjected to a humiliating treatment by the victors. This was due to the fact that the objective of the other European powers was to thwart a return to unipolarity. It was the exclusion of the Ottoman Empire from the negotiating table that sowed the seeds for the Crimean War, a prelude to the First World War of 1914. Multi-polarity for most part of the history has been reactionary rather than progressive, and hegemonic rather than democratic. In Europe, cooperation was provided to further silence and repress the dissent contributing towards nationalist uprisings. The Versailles Treaty, in the aftermath of First World War was notoriously less efficacious than the Vienna settlement in advancing stability, the most obvious reason being the punitive treatment accorded to a defeated Germany. In stark contrast, lessons to some extent were learnt and the agreements emanating from World War II, were a new example of magnanimity towards the defeated, a wise and pragmatic step. The Charter of UN, limited the use of force and required self-restraint on the part of the victorious powers. It was a commendable step in international relations, at least in theory if not in practice, as has been demonstrated over the years.
21st Century Realities
A number of characteristics in the 21st century that were absent from previous transitions provide for a number of unique opportunities and challenges. The increasing global interconnectedness among states and societies via trade, investment, and media strengthens the interdependence nature of relation providing an impetus for peaceful transition. On the other side, this increase in connectivity may be exploited by warring state and non-state actors for their destabilizing agendas. Among the most notable unifying elements is the challenge posed by global warming and climate change. For the first time in human history, community of nations are forced to confront the stark reality that redemption requires cooperation. It affects countries large and small independently of their level of development. Similarly, is the global drug problem that also comes under the paradigm of "common and shared responsibility". The appearance on the world stage of numerous non-governmental organizations promoting causes from disarmament and non-proliferation to free trade represent an evolution of history that cannot be overlooked. Differently from the 19th century's euro-centric multipolar experiment, a 21st century multipolar world order will be universal in scope.
Conclusion
The most original feature of the new configuration of power in the 21st century, is the fact that a non-Western power will assume after the many centuries, the leading position at helm of world economy. China's economic growth is anticipated to translate into increased diplomatic influence and power. A resurgent Russia is also expected to wield considerable military might. European Union in the wake of Brexit, to survive needs a renewed sense of cohesion with Germany and France taking the lead role.
In the scholarly literature, there is no consensus on whether multi-polarity is unstable than bipolarity or unipolarity, as is popularly believed. Kenneth Waltz strongly was in favor of "bipolar order as stable". On the other side, Karl Deutsch and David Singer saw multi-polarity as guaranteeing a greater degree of stability in an article published in 1964, "Multipolar Systems and International Stability". Simon Reich and Richard Ned Lebow in "Goodbye Hegemony" (2014), question the belief whether a global system without a hegemon would be unstable and more war prone.
India's Ministry of External Affairs is one of the best in South Asia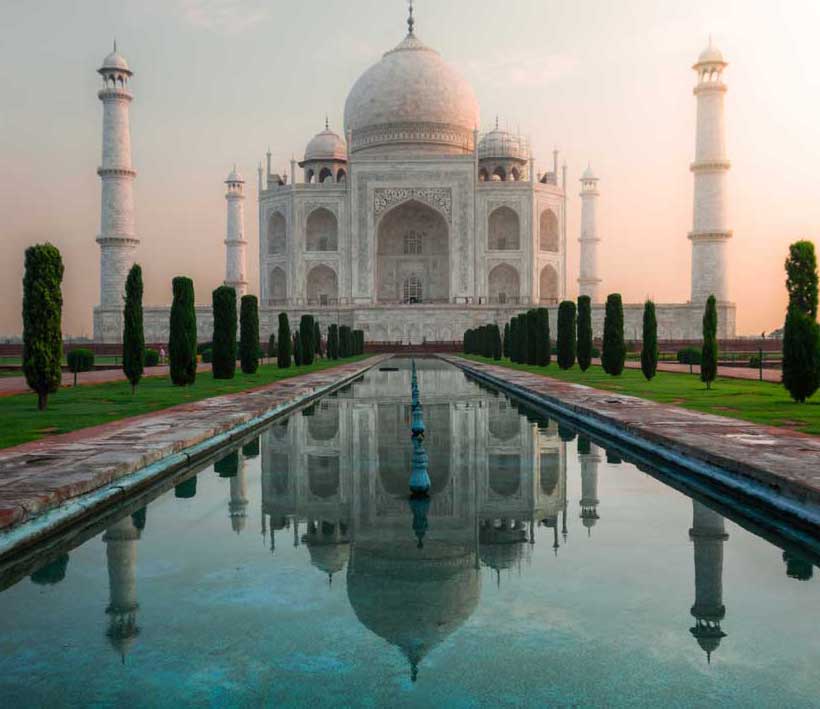 In his exclusive interview for PICREADI Alexey Kupriyanov, Russian expert on India, reveals some secrets of Indian soft power and states that India's External Affairs is one of the best in South Asia. But why?
Is India the subject or the object of soft power? How does India see its soft power approach in the world and does it see it at all?

India as any other country is at the same time both the object and the subject. With great importance attached to India by the great powers trying to ensure for themselves India's support, the country is the object. It is well proved by the US soft power programs targeted at India. Numerous meetings, promotion of dialogue with experts and Indian youth, and business trips invitations are used by the US.

At the same time India is the soft power subject. That is why we should apprehend its political worldview. Their world consists of three concentric zones: the immediate neighborhood, extended neighborhood zones and the rest of the world. The immediate neighborhood zone includes the Indian subcontinent and all the neighboring islands, the extended neighborhood zone includes Eastern Africa, Central Asia, the coastal areas of the Arabian sea, Middle East and South East Asia. That is the zone that is influenced upon by India's soft power. India is not able to use the hard power there due to the lack of resources, as well as necessity and will. So, the soft power develops.

Undoubtedly its influence spreads upon the rest of the world: it is enough to recall Indian films, Yoga days and the demonstration of its beautiful, old culture which dates back to 3000 B.C. Anyway, in the immediate neighborhood and extended neighborhood zones the Indian soft power programmes are much more extensive and detailed. The Indians organize military and police trainings, young politicians courses and etc., as a result a number of pro-Indian experts, officials and politicians emerge.

How is the system of public diplomacy structured in India? Does the government play significant role in this structure?

India's system of public diplomacy works intensively through Indian Embassies, to which cultural, press and educational attaches are attached. Indian embassy maintains closest contacts with Indian, pro-Indian and India-linked circles, or at least tries to establish contacts with them. India will use everything that can be used to achieve the goals of public diplomacy. ISKCON represents a good example of this trend. In India itself they are regarded not so well, but abroad they represent Indian culture and so they are treated differently, because if you have something to do with ISKCON you will be pro India a priori.
The Raisina Dialogue, which has been held for some years, is a key expert event in the field of international relations and diplomacy. What is the aim of this events? To improve the image of the country? Or to organize international cooperation?

In fact, it is not the only one such event in India, there is a lot of various events. Raisina Dialogue is the most well-known one. Schools of young politicians are held in India on the regular basis. This instrument is now intensively used by both the West ant the East. Generally, big forums and conferences invite foreign experts to establish relations with their Indian counterparts. Young politicians schools last for one month or month and a half, there are lectures and the participants communicate with each other.

I know those who participated in these programs, and they got quite impressed, because it was the first time they visited the country and lived in it. This people leave the country with absolutely different feelings, because they already know the country, they love it and leave the country being an advocate of the Russian-Indian friendship, for instance.

So, the government of India is willing to develop the country's positions in terms of soft power?

That's true, Indian Foreign Ministry rigorously follows this sphere and successfully implements all the necessary programs. Indian Foreign Ministry is truly one of the best in South Asia.
In spite of the fact that the idea of non-violence is a traditional leitmotif of Indian policy, the most privileged strategic partnership with Russia develops not in the soft power, but in military-technical cooperation. What are the prospects of diversification of Russian-Indian partnership?

In fact, it is already quite diversified. Our cultural and scientific center (Russian Center for Science and Culture in New Delhi – "CD") proactively works on strengthening of our culture ties and has already achieved considerable success. The ground is fertile there. Cultural links between Russia and India date back to the late 19th century, we should remember that Tolstoy's ideas shaped Gandhi's worldview. There are a lot of Soviet textbooks, printed in the Soviet Union in Indian languages, which were used by several generations. Russia's image in India is still very positive, mostly thanks to this background.

Does it influence the youth as well?

Sure, it influences the youth less. First, our work in this aspect is not enough, second, back then we were a superpower and now we are not. It is clear that the youth incline towards the US, but with great influence of their families and social attitudes, the country has positive perception of Russia.

A lot of Indians visit Russian Center for Science and Culture in New Delhi leaded by Fiodor Rozovsky to learn the language, Russian culture and national dances. One of the central streets in New Delhi is called Tolstoy Marg, there are monuments to Tolstoy, Pushkin, in Nehru park there is a monument to Lenin, with floral breathes. For sure India is interested in Russia as well as Russia is interested in India. Cultural ties are okay, but economic ones are much more fragile.

China is far richer, but India holds all the nonfinancial actives and is able to carry out religious projects in South East Asia.
Russian-Indian partnership is developing against escalating Indian-Chinese confrontation on a great number of strategic issues (differences on the "One belt one road" initiative, etc.). There is a confrontation in cultural areas as well. May India take advantages of the drawbacks of Chinese model? In which countries it might do it?

Firstly, we should clarify the terms. India isn't Chinese adversary, foe, it is Chinese rival in some infrastructural and political influence projects in South East Asia and border areas. India doesn't strongly oppose the Belt and Road project. It is against China using disputed territories, as the China – Pakistan Economic Corridor goes through the lands over which India claims its sovereignty. China didn't asked permission of India to do so. It represents an acute political issue, but there is no existential confrontation. If this issue is resolved, the problem will cease to exist.

Generally speaking, culturally India and China have been closely linked for a long period of time. It is enough to recall the evolution that underwent the image of bodhisattva Avalokiteśvara after it had negotiated the Himalayas, had feminised and had turned into the Godness of the hearth Guanyin.

Their economic ties are of the same importance. China is a major exporter of goods in India and one of the major investors into Indian economy. Despite all the differences, the countries continue to trade and the turnover is rapidly rising. So, we should discuss China-India rapprochement, as the Doklam confrontation was set aside in the context of prime minister's Modi visit to Wuhan and rising cooperation.

Indian – Chinese confrontation in the soft power sphere can hardly be discussed, as the countries offer fundamentally different product. There are countries oriented towards China, there are countries oriented towards India, some countries manage to successfully combine these directions. China is far richer, but India possess all the non-financial actives and may carry out religious diplomacy projects in South East Asia. Small countries try to get on with both countries, for example in some infrastructural project they rent a port for reconstruction to China and the nearby airport to India.
One of the largest elements of soft power is the higher education. What about Indian soft power implementation through education?

It is all right. India invites foreign students, and there is nothing difficult in going to India to study, as they have a lot of educational programmes. Jawaharlal Nehru University, the University of Delhi and all the major universities exercise programs for foreign students. They are backed by the government.

There is an opinion that India could promote its own model (including the global governance model), which is different from the liberal Western one and the Chinese authoritarian one, through education. Is that true?

To do so, India should first make up such model. I would argue that the Chinese model is an authoritarian model. On the contrary, China undertakes attempts to create "a community of shared future for mankind" and accuses Western countries of authoritarianism and neocolonialism. Nowadays China is proactively inviting students from the Third World countries to train them as pro-Chinese, but on the other hand China isn't interested in these students building specific African socialism under the auspices of a local Communist Party. It is mainly aimed at developing communication with Chinese people and promoting cooperation of China and their country of origin. India is doing something similar, it trains pro-Indian personnel, which transmits Indian influence and advocates friendly relations with India.
In case of India, Indian diaspora's potential is of particular interest (It is one of the largest in the world). External policy of Indian prime minister Modi features direct appeal to Indian diaspora overseas. How does the diaspora influence Indian image abroad?

Firstly, as the Indian diaspora is so numerous, the appeal to it is a permanent feature of Indian policy. It has been shaping since Indians were settling down in the Indian ocean region, exercising their soft and not-so-soft power in South East Asia, establishing Indian and Buddhist kingdoms, settling down in Eastern Africa before the European reached the region. Under the British Empire it scaled up with British hiring Indians and sending them to the most remote corners of the vast empire. This is how Indian colonies were established in Barbados, Fiji, developed in Eastern Africa and in the Gulf countries.

The diaspora's potential is quite a difficult question. Diaspora is one of the major sources of money, particularly the diasporas in rich countries, such as the Gulf countries. Indians go there to earn money, but they have no civil rights there and barely integrate into local communities: Indians can't be granted citizenship in Saudi Arabia and so they live in the country as workers. They send money to India.

In the US Indians integrate into society and step-by-step become more Americans than Indians. There was a wide spread opinion that Indian diaspora is exceptionally large and powerful in the US. Indeed, it is huge and some of the representatives of the diaspora occupy quite high positions in the Senate and the Congress. But the US Indians are americanised.

The result of this phenomenon is evident in the outcome of the attempts to exempt India from US sanctions, which would have been introduced, if India had bought the S-400 missile system. And all of a sudden Indian diaspora proved to be totally useless in solving the issue. A great number of articles by distinguished americanised Indians calling to stop putting pressure on India were published in Indian and US top media resources, in The Diplomat, NYT and others, but it produced no results. It became clear that Indian diaspora on which so many hopes were placed turned out to be useless in solving conflicts of interest.

Indians that are engaged in public affairs in the United States put the US interests over Indian and consider the US-India rapprochement through the lens of US interests. So, India managed to suspend the sanctions without diaspora's help, but thanks to the highly important geopolitical interest of containing China secured by Pentagon and the Department of State, which needed India to be friendly neutral. This impotence of the diaspora should be reflected on.

In other countries the character of diaspora's influence is much more specific. The inability of diaspora to get along with the local population of Fiji constitutes continuous problem for Indian government. Indians living in the Middle Eastern countries become a financial source for the country, but once a war starts India evacuates its citizens spending a great deal of money, as it happened in Yemen.

What is more Indians left some colonial heritage, which is particularly evident in Eastern Africa. When the British colonised Eastern Africa, Indians were much more loyal to the British and so they became merchants, policemen, minor officials, that is why when the liberation movements started, they were sometimes treated even worse than the British. For instance, Indian diaspora failed to survive in Zimbabwe; in the South African Republic, vice versa, the diaspora is thriving and is engaged in political affairs. Somewhere the diaspora is economically powerful, but totally passive from the political point of view, somewhere it is all around.
In Russia Indian diaspora is not so large. Could it be used as a soft power instrument in Russia?

There are Indians who settled in the Soviet Union, who studied here, got married, born children, and got russiafied. They have a significant role in the Russia-India rapprochement. These are businessmen, journalists.

There are several reasons why the diaspora in Russia is not so large. Firstly, language barrier, secondly, the climate. Indians suffer from the lack of sunny days in winter more than from cold. Finally, we have a state dominated by a major nation unlike in the US, for example. In the Los Angeles you'll see an American nation shaping in real time by Afro-Americans, Koreans, Chinese, Latin Americans and other peoples, so Indians will have this sense of belonging. In Russia the vast majority speaks Russian, there is a tiny minority of migrants from the non-CIS countries. There is an Indian diaspora in Russia and it is living quite good, but politically it has no influence. Their main role is to establish relations. It helps others, maintains relations with the motherland.
In terms of soft power, private media in India is of particular interest. One of the recent examples is the so called "modimania". From your point of view, why this phenomenon has emerged?

First of all Modi is well received by the diaspora. When he visits a country, he is cheered as national leader, under whose governance the country is transforming into a great power.

Modi as a politician is quite interesting personality. He is as powerful, as those who made new Indian history: Jawaharlal Nehru, Indira Gandhi. Under the last prime minister Manmohan Singh, characterized by Indians as a weak leader, some issues were talked down, he wasn't able to act strongly. He should take into account interests of numerous small groups, particular personalities. That resulted in stalemate. He was quite predictable, the country has been developing economically, but he wasn't able to undertake sharp policies.

Modi is so different from him. He is perceived as "a miracle worker": he launched the "India cleaning programme" (creating a system of public lavatories and street cleaning) in 2004, which his precedents weren't able to realize. Taking into account the scale of the problem, it seemed to be impossible, but in 5 years he managed to put it in practice. Nowadays India differentiates from the India of the past. Modi promises to provide everyone with gas, water, and electricity before his term ends. Modi is criticized, but his achievements should be acknowledged.

Modi's charisma is evident in his speeches. He feels the audience quite well, which is so rare. He is able to seize the interests of the audience, its attention and speaks about the issues it is interested in, changing the line of the speech as soon as he needs it. Other public politicians aren't able to do so. Modi is not only a public politician; he is also the head of the state.

What is more, he is the same as the majority of Indians: he is a Hindu, and he doesn't show off his secularism. In Russia we usually make jokes of the elements of national identity, but for Indians Modi embodies Indian national identity. In spite of a great number of different groups in Indian population, the majority of Indians are rural Hindu, who speak Hindi and other similar languages. They respect Hinduism, respect the elderly and cherish traditions. Modi perfectly matches the image of Indian leader. On the one hand he is quite experienced, on the other, he is energetic, ascetic in everyday life, single as he wants to devote his life to the country. He creates for himself an image of an ideal Golden Age leader and at the same time a 21st century leader who respects traditions and uses an iPhone.
Where does the most well-known element of Indian mass culture – the cinema stand? There are any prospects for it in Russia?

The elderly grew up with Roger Kapur's films. They were extremely popular. Surprisingly enough it may sound but our young population watch Indian films and TV series ("Baahubali", for example). In comparison with Hollywood films, the Bollywood ones are still quite popular. What's more there is not only Bollywood films, but also films of other Indian productions.

Nevertheless, these films are much more popular in the immediate neighborhood and extended neighborhood zones: in Afghanistan, in the Middle East and in South East Asia. A great deal of Bollywood films is made in Hindustani. It is a kind of lingua franca for Hindi and Urdu speakers, it uses basic vocabulary, which is familiar to both Pakistani, and Indians. Afghani and Arabs use these films to master the language, as they usually watch these films and TV series.
Where does the most well-known element of Indian mass culture – the cinema stand? There are any prospects for it in Russia?

The elderly grew up with Roger Kapur's films. They were extremely popular. Surprisingly enough it may sound but our young population watch Indian films and TV series ("Baahubali", for example). In comparison with Hollywood films, the Bollywood ones are still quite popular. What's more there is not only Bollywood films, but also films of other Indian productions.

Nevertheless, these films are much more popular in the immediate neighborhood and extended neighborhood zones: in Afghanistan, in the Middle East and in South East Asia. A great deal of Bollywood films is made in Hindustani. It is a kind of lingua franca for Hindi and Urdu speakers, it uses basic vocabulary, which is familiar to both Pakistani, and Indians. Afghani and Arabs use these films to master the language, as they usually watch these films and TV series.
How does India manage to combine so acute social problems (poverty, terrorism, etc.) and development of cutting-edge and military technologies? How a country can be so attractive abroad with such domestic problems?

Frankly, it fails to combine it. No one is happy with the poverty. On the other hand, a sound economic reform is underway, the middle class is expanding, poverty, dirt on the streets, lack of electricity and astonishing customs are disappearing.

India reminds me of the China of 1980s, the country is still poor, but its economy is ready to skyrocket. The population is becoming richer and the old problems are being gradually resolved. There is a sparkling difference when you see Gurugram, Hyderabad and Bengaluru business centers in the midst of suburbs or jungles where illiterate peasants live. This difference will vanish. The Indians take it for granted as they can't do anything about it. They try to conceal its domestic problems to preserve its image abroad, as any other country does, I believe. India is a developing, densely populated country, that avoids rapid decisions.
In conclusion, I would like to mention Indian religious soft power, in particular Modi's religious diplomacy which is one of a kind. In different times India developed the idea of hindusphere, a Great India. Earlier, in Chola times Indians transferred Hinduism and Buddhism through the whole region, conducting a cultural expansion in the direction of South East Asia.

Under the British Empire another phenomenon came to existence. This is a so called "Indian subempire", when the vice-king ruled the country and tried to expand its influence. So, Eastern Africa and the Middle East become influenced and controlled by India. After the First world war India seriously considered the plans to annex Iraq and former German part of Eastern Africa, which is Tanzania nowadays. India's current approaches to the Asian West and the Asian East result from these two epochs of Indian history.

In terms of soft power India took advantages of these two epochs. It is far more active on the East, Modi reminds the country about the Golden Age, periods before the Muslim conquest, and in those times, India was much more active on the East. Today's idea of the Indian-Pacific region perfectly matches this notion, as it says that India should develop its ties with countries, with which it had ties before the Muslims and the British. These are the Malay Archipelago and the whole South East Asia. But as India also proclaims itself to be the major force in the Indian ocean, it should balance its activities and pay attention to the West. Ties with the countries to the West should be also maintained, India should carry out projects in Africa, buy oil from the Gulf countries. So volens nolens it should cooperate with the countries to the West.
From our partner PICREADI