The Power of Geopolitical Discourse
Geopolitics, as a discursive practice, should be taken seriously. Unfortunately, sometimes we are so busy with our daily activities and work that we tend to ignore the fact that the media can, indeed, spatialize and geopoliticize a conflict by 'labeling' and 'identifying', thus creating a sense of 'pertinence' amongst us, the 'audience'; in other words, creating a binary world between 'us' and 'them, the 'other.' This said, in order to understand the power of words and images in geopolitics, we must look back and understand how geopolitical knowledge was originally produced and thought of.
Although at first glance, while difficult to prove, the true origin of geopolitical theory may revolve around Darwinism and the rules of nature—I will not delineate the rules of nature according to Darwin but rather I will keep my argument in line with that of geopolitics and discourse. For instance, Friedrich Ratzel (a notable geographer, ethnographer and biologist), the creator of Lebensraum (the need of living space), theorized and compared the state to that of a living organism, in search of augmenting its space to support the carrying capacity of its species under its physical environment. By the same token, Rudolf Kjellen—who was actually the first political scientist to coin the term 'geopolitics'—viewed the state in a similar manner as Ratzel: as an organic living being, with its own limbs and personality, drawing his metaphors from poetry and prose. Friedrich Ratzel (1844-1904) and Rudolf Kjellen (1864-1922), who were the creators of the German geopolitical school of thought, had something in common: they grew up between the transition of a pre-industrial society (1750-1850) and the beginning of a new industrial society in continental Europe. Eventually, the story is widely known: their theories, alongside Mackinder's, influenced the aggressive expansionist policies of the Nazis, pushed by Major General. Karl Haushofer.
Likewise, another important player and influencer (Sir. Halford Mackinder) was born in the 19th century, and meanwhile in 1904 published the most famous geopolitical theory of all, The Geographical Pivot of History; a theory that was taken particularly serious by the Nazi political and military elite and diffused via Haushofer's understanding of the world. And a theory that, to this day, has been explained and argued in modern-day world affairs books, such as Robert D. Kaplan's The Revenge of Geography and the likes. Without further expanding into academic theoretical grounds, we can conclude as so: Geopolitics had a common European heritage, pioneered by Mackinder, Ratzel and Kjellen, through their biological, geographical, and civilization interpretations of European power-relations of their time.
In that sense, how was geopolitical thought diffused and brought into the Western hemisphere, specifically into the United States, the world latest superpower?
In 1890, Rear Admiral Alfred Thayer Mahan, while stationed in Lima, Peru, published one of the most influential books in the American Naval military psyche: The Influence of Sea Power Upon History, 1660-1783. It advocated why it was imperative for the American navy to reach total hegemony and control over the seas and oceans of the world. Another important American geographer and advisor to Woodrow Wilson was Isaiah Bowman, whose push for free trade policies vis-a-vis the creation of international institutions, would also become influential in the American neoliberalism and exceptionalism ethos. Nevertheless, although Bowman and Rear Admiral Mahan were important figures in the American geopolitical mindset, if there was any truly prominent figure in the realm of American foreign policy, it would be Yale's Nicholas J. Spykman. His influence in shaping the American foreign policy attitude continues to maintain a foothold in the political and military establishments to this day. Amongst many of Spykman's arguments, he claimed that geography was a leading influencer in international politics—i.e. country size and region location, climate, topography, resources, population, frontiers, and so forth—and that the exertion of power should be the true goal of the American foreign policy apparatus, whose best example is his Rimland concept of the Eurasian landmass; and needless to add, George Kennan's The Sources of Soviet Conduct and the impact it had on US containment policy.
But under which geographical and political parameters and assumptions did Spykman, Mahan, Bowman, and Kennan view geopolitics? The answer is simple: from a European perception and understanding.
Let's connect the dots. Mahan's ideas and analogies aroused from the British Royal Navy's control of maritime commerce, which catapulted them to become one of the most powerful empires in the world; Bowman's American exceptionalism—egalitarianism, republicanism, democracy, and individualism—ideals, can be traced in the form of Franco-British (e.g. Alexis de Tocqueville and Adam Smith) political and economic thinking; Spykman, whose origin was Dutch, based his Rimland theory out of Sir. Halford Mackinder's, hence, we could say that, overall, he had a British influence on his geopolitical thinking; and Kennan, who prior to embarking on his Soviet adventure, was trained and educated in a pre-World War II setting, which at the time often involved the diffusion of the German geopolitical school of thought at the University of Berlin Oriental Institute, perhaps influencing the ideas of Kennan concerning the Soviet Union's territorial expansionism. Henceforth, something is clear: modern-day geopolitical discourse, vision, and imagination was gradually diffused and transferred into the American foreign policy and military elite by European-clouted scholars. Nevertheless, the American geopolitical rationale would evolve rather drastically as opposed to their European counterparts because of their location and place in the world.
Let's bring it back to the 21st century now. It was the year 2002, a year after one of the most devastating terrorist attacks on US soil. But also, it was the year when then-president George W. Bush, during his famous State of the Union Address, would label and identify the new "axis of evil" according to America's world view; simply put, America's new enemies—Iraq, Iran and North Korea. Was this speech a true act of geopolitical spatialization and the creation of a more rigid and tougher, binary world, resembling to the US—vs—Soviet Union days? "What we have found in Afghanistan confirms that, far from ending there, our war against terror is only beginning," George W. Bush said as he addressed the entire world. Indeed, we have noticed that during the last decade—and the beginning of this decade—the war against terror has been substantially expanded from Pakistan to the Sahel and from the Sahel to Somalia. Going back to the 2002 State of the Union address, we have observed the urge to spatialize, label, and create a 'sense of belonging' amongst different civilizations in the world, which leads to the question: How often does the media spatialize an ongoing conflict, more precisely by further polarizing and transforming the world into an are-you-with-us-or-against-us type of discourse? Is Samuel Huntington's Clash of Civilizations more valid than ever before? How often are we indirectly influenced by popular culture, regardless of our nationalities (i.e. television series, books, images, media channels)? Moreover, what are the foundational geographical and political assumptions behind our elites? This the main reason why critical geopolitics is so important in today's multipolar world.
Leading geographers and critical geopolitics scholars, John Agnew and Gerard Toal, in their superstar essay Practical Geopolitical Reasoning in American Foreign Policy, suggested that the definition of geopolitics should be 're-conceptualized' as a " discursive practice by which intellectuals of statecraft 'spatialize' in such a way as to represent it as a 'world' characterized by particular types of places, peoples, and dramas." Also, according to Agnew and Toal's understanding, "geopolitics is the spatialization of international politics by core powers and hegemonic states." As a result, when we think of the George W. Bush's 'Axis of Evil' classification, the definition by Agnew and Toal seems more relevant than ever before.
Furthermore, what about the movies and television series we often see for entertainment purposes? For instance, if we take note of the evolution of Liam Neeson's hit movie Taken, we can remark that he is always fighting an enemy from the Eastern hemisphere. During the first two films, the ex-CIA SAD (Special Activity Division) retired operations officer, Bryan Mills, was fighting the Tropoja-native, northern Albanian criminal organization in Paris, which is a 'Western' city. And, who ends up fighting some sort of rich Arab Sheikh—an enemy from the East, moreover, the Islamic world. Also, in the second movie, Bryan Mills, once again, ends up fighting the patriarch's northern Albanian criminal organization, however, the landscape changes when he is fighting them in an Islamic city: Istanbul. Even if there are many ways to interpret this, in my personal view, I would interpret it as how the Albanian criminal organizations will be the new antagonist stereotype across mainstream Hollywood-made action movies, replacing the Italian criminal organization, and the brave and tough 'Western' action hero beating the 'unknown' enemies from the 'East.' It seems that in accordance to Hollywood's geographic imagination, the Italian criminal organizations, have been replaced by tougher groups originating in the 'East'—in this case, more precisely from the Balkans and of Islamic affiliation (at the beginning of Taken 2, we notice an Islamic burial, somewhere around the Albanian alps-type of setting).
As a last observation, what type of antagonist does Bryan Mills battle in his latest movie, Taken 3? Again, an enemy from the Eastern hemisphere: The Russians, though this time, battling a domestic enemy as well (for those that have not seen the movie, I shall stop here). Whatever our personal interpretations might be, we all can conclude with the following statement: The media plays a bigger role in geopolitics than we can imagine, purely by labeling, identifying, and creating the 'other'.
How much influence does popular culture (e.g. books, televisions series, movies, newspapers, news channels) hold in our geographic imagination and the creation of the 'other'? When we think of popular American televisions series, such as Homeland, House of Cards, or movies depicting 'anti-Western' dictators like The Last King of Scotland and The Interview, in addition to your typical war movies (e.g. Black Hawk Down, We Were Soldiers, American Sniper, Lone Survivor), to what extent can these movies and series further geopoliticize a group of people, moreover, an entire nation? For instance, in the case of Somalia, when we see movies like Captain Phillips, how much do we associate a whole country or diaspora as a group of either pirates or Al-Shaabab supporters? And as a last example, jumping to the other end of the spectrum, in the case of Venezuela's media networks which are supportive of government repression like Noticias 24, Telesur and Venezolana de Television (VTV), by constantly creating stories about the big, bad and distrustful 'American Empire' who is, apparently, plotting a coup d'état against the Maduro regime. In reality, the pro-government Venezuelan media networks are failing to inform the population about the economic crisis and rampant insecurity common Venezuelans are experimenting in the streets of cities like Caracas, Maracaibo and Valencia, thereby just like Hollywood creates the 'other,' the same can be said about Venezuela and other authoritarian regimes. No matter what ideological principles a pro-Western or anti-Western government holds, each elite will abide by the same process: to label a group, to identify with a similar group, and to create an 'us' and 'them' discourse.
As a final remark, in order to geopoliticize through words and images, there must be a radically different entity (the 'other); put precisely, the creation of an 'enemy'; an entity, that does not think the same way or hold the same values and ideals like 'us.' For the Romans, the 'others' were the barbarians; For the Persians, it was the Arabs; for the British medieval kingdoms, it was the Vikings; For the Chinese, it was the Xiognu nomadic tribes; for the Austro-Hungarian empire it was the Ottomans; for the European colonial empires it was the Native Amerindians and African tribes; for the Americans, it was the Soviets; and nowadays the new Mongolian hordes of the 21st century are non-state actors like ISIS and similar groups for the rest of the civilized world. The whole point of this article was to show, how in actuality, words and images can be powerful weapons to geopoliticize entire nations, whilst additionally grasping how the political and geographical assumptions, aroused from a European mindset; when, in turn, geopolitical thinking and reasoning was nothing other than the 'vision' that scholars like Mackinder, Kjellen and Haushofer had in mind for the securing vital strategic resources in accordance to their countries' needs at the time. Consequently, we can firmly state that Western identity and geopolitical discourse have a European legacy.
In his last book, World Order, Henry Kissinger quotes an old excerpt of French Travel-writer, Marquis de Custine, who describes Czarist Russia as, "a monstrous compound of the petty refinements of Byzantium, and the ferocity of the desert horde, a struggle between the etiquette of the Lower Byzantine Empire, and the savage virtues of Asia, have produced the mighty state which Europe now beholds, and the influence of which she will probably feel hereafter, without being able to understand its operation." Now, dear reader, it is up to you to be the judge of Marquis de Custine's words. Or in popular geopolitical terms, as Eminem would say, "My words are my weapons…"
Pakistan and India: Changing Minds, Winning Peace
With the emergence of world as a global village, relations between two nations getting more popularity as compared to relations among respective governments. Governments always attempt to communicate with foreign public to export their ideas, its institutions and culture, as well as national goals and current policies. Public diplomacy can be defined as the efforts of one nation to influence public or elites of the next nation for using foreign policy to achieve its targets and cherished goals. Pakistan and India as two rival nuclear powers in south Asia have fought many battles because of their conflicting regional interests and still both states are on the edge of a new war. This leaves public diplomacy as the only option to normalize the situation.
Many efforts have been made in nineties during the democratic government in Pakistan which can offer a wide canvas for interaction such as South Asian Dialogue, Pakistan Peace Coalition and Pakistan-India Peoples Forum for Peace and Democracy. More recently two media groups one from each country has started a media campaign Aman ki Asha to promote sector-wise cooperation and engagement on both sides and provide a human touch to serious matters of war and conflict.
This campaign has organised several events bringing people of two countries to a common forum including women empowerment, poverty alleviation and basic human rights. Every year many Sikh's Visit Pakistan to pray their Holy Places and Pakistani people always welcome them and show hospitality. Many civil society organizations and NGO's are working to promote peace and harmony between Pakistan and India which include South Asian Free Media Association (SAFMA),Pakistan Green Circle Organization (GCO),ISSP etc. Both countries also paying much attention in education sector as well.
In present time, the tension is decreased because of human rights, civil society , artists  , scholars role which brought two countries closer to each other and is also providing new ways for a peaceful and democratic relations. Both countries also relaxed their citizens for visas making it more comfortable. Not only this, both countries are also paying attention for releasing prisoners from jail.
We found our many artist like Rahat Fateh Ali Khan is working for Indian industry. Rahat Fateh considered as a success symbol for films in India. So media can bring the people of two  nations closer to each other and create harmony between both nations.
Every year, Aaghaz-e-Dosti launches an Indo-Pak Peace Calendar which includes paintings from students of both countries. This calendar exists of shared dreams of peace and friendship. It is a reflection of shared dreams and hopes from both sides for a better tomorrow. In addition to these efforts, there has been a rise in trade between both countries. This multi-layered diplomacy has ensured that during the time of tension, links between both sides were not totally broken
Lastly cricket diplomacy has played and still can play a pivotal role in bringing both nations together beyond anyone's imagination.
Public diplomacy in its real sense can bring these two rival countries closer to each other as it enables a country to reach out to a large audience in the other country, whether through social media or books or events for a greater good. It can lead us towards social and economic development in which both the countries lag behind from the rest of the world.
UK Public Diplomacy: Soft Power games in South Asia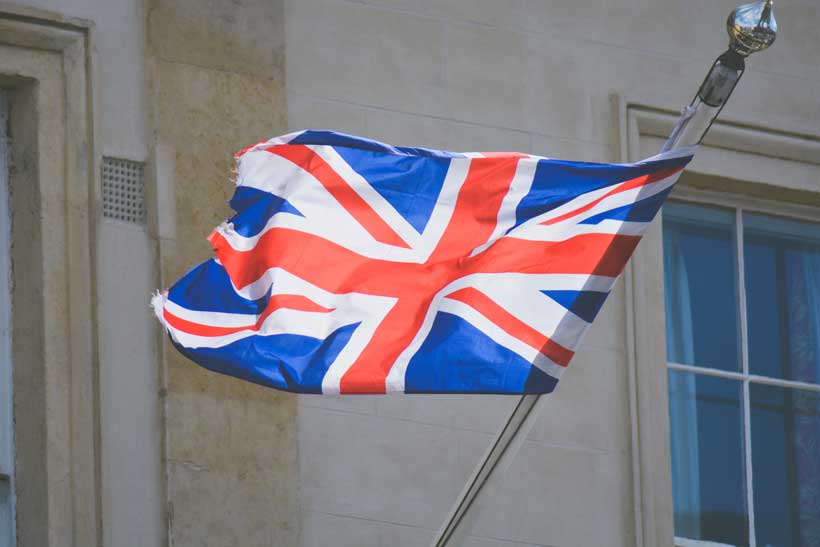 Public diplomacy refers to the ability of a country to attract foreign states through image building rather than using old coercive and stiff methods to forcefully get the things done in one's own way. One may say that public diplomacy is a public face of traditional diplomacy. In this diplomacy neither a relationship that a state has with other state can be neglected nor the role of public in the government's policies. States use various ways to stand tall on international forum thus no state ever wants to do anything against their international reputation. This reputation is achieved through huge efforts and then requires consistency to maintain it. Britain with no denying fact is among those states who have been prominent in international society since centuries. It already has a better and strong image in the eyes of world as for as its public diplomacy is concerned. All it needs to do is to maintain this very image by sticking to its various soft power approaches.
In today's global politics Britain seems much interested on enhancing its soft power image throughout the world. As we know that Public diplomacy of a state is highly linked with state's foreign policy as well. The steps adopted by Britain in achieving its foreign policy goals through soft power include exchange programs for students and scholars, visitors programs, cultural events and exchanges, language training, radio and television broadcasting etc. Generally, Britain has been carrying out these practices all around the globe for quite sometimes however in South Asia, she has done a lot in recent years. In Bangladesh in 2013, for example, the English in Action project (funded by the UK's Department for International Development) promoted the learning of English 'as a route into work and out of poverty'. In Pakistan, British Council has been working in the areas of Arts, Education, English and Youth Engagement in all four provinces as well as in Azad Jammu and Kashmir and Gilgit-Baltistan. For instance Abaseen Foundation is a UK's 3-year project with UK Aid directly focused on improving maternal health and reducing child mortality through developing health service delivery for a poor and marginalized community in North West Pakistan. Moreover, UK-India Education & Research Initiative i.e. UKIERI is a multi-stakeholder partnership program funded by both Indian and the UK Governments to support educational programs, develop professional capacities and facilitate policy dialogues on areas of mutual interest. Whereas Sri Lanka has the largest British Council Library membership.
In similar manners Nation branding is another technique used by the Great Britain to cash their better reputation. This not only provides an opportunity for states to interact on international platform but also mitigates cultural barriers among their citizens. Brands such as Burberry London, Dove and Sunsilk are acting as sensor that opens diplomatic door for Britain in various states. Actress and Model Humaima Malick is the brand ambassador for Sunsilk in Pakistan, whereas Sunsilk's brand ambassador for India is currently Alia Bhut. The overall nation branding of Britain is famous owing to six factors i.e. Tourism, Culture, People, Immigration-Investment, Exports and Governance. According to one of the British Council's report the UK ranked 3rd out of 50 nations for Tourism and 5th for Culture.
Furthermore, British government entities related to public diplomacy are well active in South Asia, for instance British Council and FCO (Foreign and common wealth office). BBC on the other hand is also playing its key role to inculcate right image of United Kingdom in the region.BBC Urdu not only provides its Pakistani viewers with right information of Pakistan in Britain but also shares unbiased analysis on Pakistan's current domestic as well regional issues. Similarly BBC Hindi has also been so vociferous for the rights of Indian immigrants in United Kingdom and finally gained trust in public masses. Hence these public diplomacy techniques served as binding force between the UK and the region.
To cut the long story short, Britain seems much focused to safeguard its national interests. Its foreign policy is proving as stepping stone for its national interest whereas public diplomacy is acting as lubricant to it. By doing so it is successfully promoting its culture, tradition, products etc. in the world generally and in South Asia specifically. Since decolonization from subcontinent, The United Kingdom has always tried diplomatic ways to build friendly relationship with south Asian countries. Public diplomacy though is considered new in the racks of overall diplomacy yet UK has successfully used it to promote its culture and to keep influence in this region.
Italian Culture: An asset for country's public diplomacy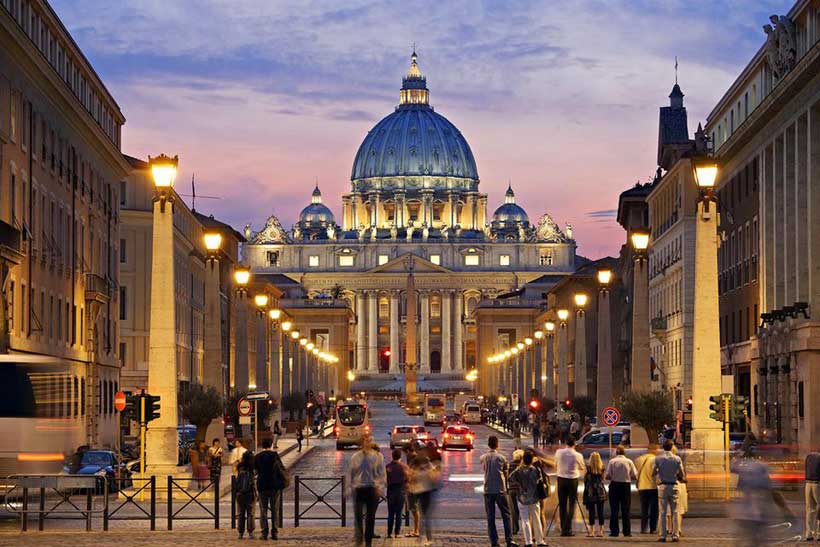 Public Diplomacy is important for long term relationship and to create a positive image of a country. Italy, a European country with a long Mediterranean coastline, has left an effective mark on Western culture. Its capital, Rome, is home to the Vatican and also point of interest for ancient remains.  Over the span of 3,000 years, Italian history has been set apart by series of temporary unification and long detachment, of intercommunal friction and failed empires. At peace for more than half a century now, Italy's inhabitants enjoy a high standard of living and a highly developed culture.
One example of Italian Public diplomacy is the exhibition of "Italian Style dressing body and daylife", which was organized in Doha (Qatar) by the Italian Ministry of Foreign Affairs and the Ministry of Culture, which opened on 12th November, 2007. That day, the Italian President, Giorgio Napolitano, inaugurated an event about Leonardo, composed by the Ministry of External Commerce. Napolitano presented the Emir's wife, Moza bint Nasser al Missned, with a Bulgari handbag (a popular Italian brand) as National brands are helpful for attracting people's attention towards a country and showing its quality.
The Year of Italian Culture in the United States was a phenomenal act of Public diplomacy. The fellow Italians in the United States, among them 26 million Italian Americans – companies, and institutions that worked hardly day and night to promote the "Italian brand" and even the press, which gave many positive articles to the initiative that felt the strong urge to rediscover the charm of Italy's past, to uncover the best of its present, and to feature the examples of how it is progressing towards the future. This has done to open new doors for the citizens of both countries.  It's about over 200 events in more than 200 U.S. cities. The main objective of this campaign is to bring the best of the most important country (Italy) which they have to depict through its culture, traditions and the elegance of its 'Made in Italy'. "Italy inspires U.S." is the slogan that has been chosen to best enfold the meaning of the Year of Italian Culture in the U.S. what they want to express is that Italy is not just a country, it is a lifestyle.
On December 12, 2012, at the National Gallery of Art in Washington, Italians inaugurated the exhibition of the popular David Apollo by Michelangelo. On this date, a huge number of visitors, observers and enthusiasts were all ready enjoy their 'piece of Italy' i.e. paintings, sculptures, present and past achievements, music and theater. Above all, the Year brought new partnerships between public and private world of two nations: among them, a cooperation agreement between NASA and the Italian Space Agency and in addition various new agreements between museums and cultural institutions, companies, local agencies and universities were made.
The Italian government should organize some more events and undertake nation promoting projects including its territorial and regional brands, with a basic aim of giving guidelines for Italy's external cultural relations, through the promotion of their single regions and also national language and culture.