What the world could look like in ten years after the Iran deal
Welcome to the Caspian Daily, where you will find the 10 most important things you need to know on Caspian Sea Region. We appreciate ideas, reports, news and interesting articles. Send along to Caspian[at]moderndiplomacy.eu or on Twitter: @DGiannakopoulos
1"Diplomatic relations would be resumed. Iranian-European relations would improve as well. Iran could also have better relations with some Arab nations. This is the best-case scenario, but even here the Middle East doesn't suddenly turn into Utopia. This dark scenario assumes that Iran won't comply with the agreement and still develops a nuclear weapon. With diplomatic efforts shown to be fruitless or pointless, the future U.S. president will launch air strikes against the Iranian nuclear sites. Britain will participate in the attacks. The question, even now, is: What would Iran do in response to such strikes? The United States, Israel and Saudi Arabia have been involved for decades in a covert war with Iran. Republicans, Israelis and Saudis who are promoting direct military action against Iran need to know the difference between dancing with devil and boxing him" writes Riyadh Mohammed for The Fiscal Times.
2India, China, and Iraq have received the most weapons and military equipment in 2014 from Russia's state-run Rostec company, according to the company's annual report published on Wednesday."The deliveries of military equipment were sent to 59 countries. The company's main importers were India (25 percent), China (22 percent), Iraq (22 percent), Syria (5 percent), and Venezuela (5 percent). Geographically, the main exports of military equipment went to Asia (75 percent), Latin America (9 percent), and the Middle East (7 percent)," the report shows.The company's annual report also reflects that military exports to the former soviet republics have drastically dropped to $370 million in 2014 from $1.5 billion in 2013.The company fulfilled 9,400 contracts in 2014; that is 54 percent more than in 2013.
3Russia's Justice Ministry says it has issued warnings to 12 nongovernmental organizations that the Kremlin has deemed as "foreign agents," saying the groups face "administrative liability measures" – fines severe enough to shut down almost any Russian NGO. A ministry statement on July 21 said all nongovernmental organizations receiving funds from abroad must indicate on all printed or distributed materials that the group "performs functions as a foreign agent." It added that warnings were issued to the Memorial human rights center, Memorial's information center, the Sakharov Center, For Human Rights, Transparency International's Russian research center, the Committee Against Torture, and the Civil Assistance charity for refugees and internally displaced persons. It said warnings also were issued to the Siberian Press Development Institute, the Bellona-Murmansk environmental group, the Maximum support center for discrimination victims, the Resource Human Rights Center, and the St. Petersburg-based Civil Control rights group.
4Turkmenistan, Russia to mull prospects for expanding co-op. The third meeting of joint Turkmenistan-Tatarstan working commission on trade, economic, scientific, technical and cultural cooperation will be held July 23-24 in Ashgabat. It is planned to discuss the prospects for expanding the cooperation in the petrochemical sphere, energy, industry, transport, construction, agriculture, environmental protection, education, health care, sports and tourism. Russia tops the list of Turkmenistan's largest foreign trade partners. In recent years, Turkmenistan has intensified the cooperation with such largest regions of Russia as Tatarstan, St. Petersburg, Astrakhan, Sverdlovsk and others.
5Azerbaijan is the EU's reliable and strategic partner in the energy field, and we want to take this partnership further, President of European Council Donald Tusk said at the joint press conference with the President of Azerbaijan Ilham Aliyev in Baku on July 22. One aim of the European energy union is to exclude the possibility of using gas as a threat, this is why the EU is dedicated to diversifying our supplies. And Azerbaijan is a main partner in this endeavor," he added."Today, we agreed to stand united on developing the Southern Gas Corridor – a project which is in our common strategic interest – and to make sure it is completed on time, whatever our competitors do. For Europe, it is a question of diversifying supply. For Azerbaijan, it is a question of diversifying demand," Tusk said.
6Kazakhstan to establish fund to finance energy-saving programs. Kazakhstan will establish a special fund engaged in financing energy-saving programs, Investment and Development Minister Asset Issekeshev said at a briefing in Astana on July 20."Many countries have established special funds for energy efficiency," he said. "Currently, we are working over the concept of such a fund."Issekeshev also said that the Kazakh authorities are holding talks "with the World Bank and the European banks" to ensure financial provisions to the fund."The main investors will be international financial institutions. They have already expressed their readiness. It is clear that in order to use the money efficiently and transparently, we asked them to be the main investors and help us manage the fund to launch pilot projects," he added.
7The Olympics for military experts. China has successfully deployed its military personnel and hardware, including tanks, to Russia to participate in war games, the Russian Defense Ministry reports. The deployed members of the People's Liberation Army of China as well as Chinese military hardware were deployed to take part in the International Army Games 2015 along with 14 other nations, including India, Armenia and Russia. The games, which are often described as the Olympics for military experts, will take place from August 1 through 15 and will consist of 13 military individual and team competitions, including a 'tank biathlon' as well as Aviadarts, according to Russian agency Sputnik International News.
8The head of the World Health Organization (WHO) says Turkmenistan is the country with the world's lowest proportion of tobacco smokers. WHO chief Margaret Chan said during a July 21 health forum in Ashgabat that a recent WHO study shows only 8 percent of Turkmenistan's population smokes tobacco. She said "this is the lowest national indicator in the world." Turkmenistan annually holds a month of public exercises and sporting events under the slogan "Health and Happiness." It was one of the first post-Soviet republics to crack down on smoking, introducing hefty fines in 2000 for smoking in public places.
9President Ilham Aliyev: We need to bring to the world the truth about Azerbaijan. "The target number one for Armenians worldwide is Azerbaijan. I already talked about this, and I want to reiterate that our main enemy – is the Armenian lobby. I can say and prove it at any audiences", – said Azerbaijani President Ilham Aliyev at a meeting with members of the Board of the Press Council on the occasion of the 140th anniversary of the national press.
10Israel's nuclear strategy after the Iran agreement. "In each and every case, Israel's nuclear strategy must aim for deterrence ex ante, not revenge ex post. This does not mean that such strategy should necessarily steer clear of preparations for actual nuclear war fighting. On the contrary, there is still likely to be established a purposeful and productive association between enemy perceptions of any such nuclear war-waging preparations, and Israeli nuclear deterrence" writes Louis René Beres for The Hill.
China-Eurasia Council condemns aggression of Azerbaijan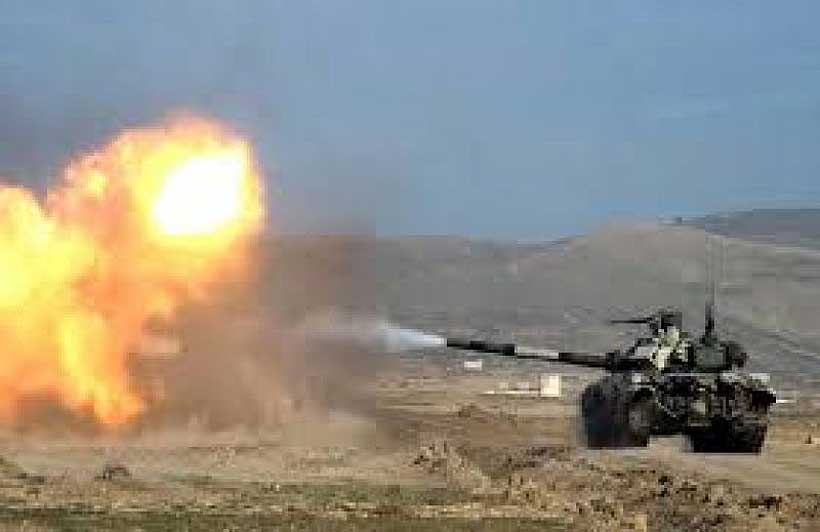 China-Eurasia Council for Political and Strategic Research strongly condemns Azerbaijani aggression which Baku started on July 12, 2020. Azerbaijani Ministry of Defense is a threat for the entire World as it is speaking about its aims to strike Metsamor Nuclear Plant, which is located in Armenia. Baku must understand that this is a crime against humanity, and it is equal to nuclear strike.The destruction of Metsamor Nuclear plant will be a disaster not only for Armenia, but also for Iran, Georgia and Azerbaijan, it will harm World's environment and stand a real problem for several generations of the World. It is worth mentioning, that this time Baku attacked the Northern borders of Armenia, which are sovereign territory of the Republic of Armenia according to International law. Azerbaijan violated the principle of territorial integrity of a sovereign state, which is one of the important pillars of International law.
China-Eurasia Council for Political and Strategic Research condemns Azerbaijan for using force against civilian population of Armenia and calls for peaceful negotiations. Baku must show solidarity and join global ceasefire initiated by the UN secretary general Antonio Guterres and must not try to escalate the situation on the border to deflect public attention from the situation concerning the outbreak of Covid-19 in Azerbaijan. We call official Baku to take care of Azerbaijani people in the hard times of Coronavirus and not send its soldiers to real death. Being multinational Council, for us It's terrible to hear about lossfrom both sides and we express our sincere condolences. Hopefully peace will come to South Caucasus, which is an important crossroad in Eurasian mainland and it can stand a very important link for Belt and Road Initiative, if all problems solved in a peaceful way.
Condemnation Of Armenian Aggression By Friends Of Azerbaijan (FoA)
Friends of Azerbaijan (FoA) strongly condemns the coward act of Armenians aggression in the Tovuz district of Azerbaijan that is a sheer violation of international borders and law. The act is an attempt of Armenia to drive global attention from the peaceful dialogue and negotiation process on Nagorno Karabakh.
In an online meeting of the delegates of the Friends of Azerbaijan (FoA), a joint declaration of condemnation has been issued by the honorable members of Friends of Azerbaijan (FoA).
According to this declaration, Armenian aggression can jeopardize the whole South Caucasus region. The incident on July 12, 2020, is being considered as a direct attack on Azerbaijan and the repercussions of this incident can result in massive catastrophe in the entire region.

The delegates of Friends of Azerbaijan (FoA) stressed the global powers to come forward and take serious action on Armenian intervention by violating the international border of Azerbaijan. The act of Armenia is an open challenge to the sovereignty of Azerbaijan.
Malik Ayub Sumbal founder of Friends of Azerbaijan (FoA) termed that Armenia is losing its legal and moral position on Nagorno Karabakh and there is mounting pressure on Armenia by the international community for the peaceful solution of Nagorno Karabakh according to the UN Resolutions. At this time to get rid of such kind of diplomatic moves, Armenia has launched another major front in Tovuz.
When the whole world is busy against the Covid19 Armenian Prime Minister has chosen a very dangerous path that can take the whole region into war and bloodshed.
Friends of Azerbijan (FoA) is firmly standing with shoulder by shoulder to the people of Azerbaijan and martyr's families at this hour.
Kyrgyz Republic to Enhance Quality of Education with World Bank Financing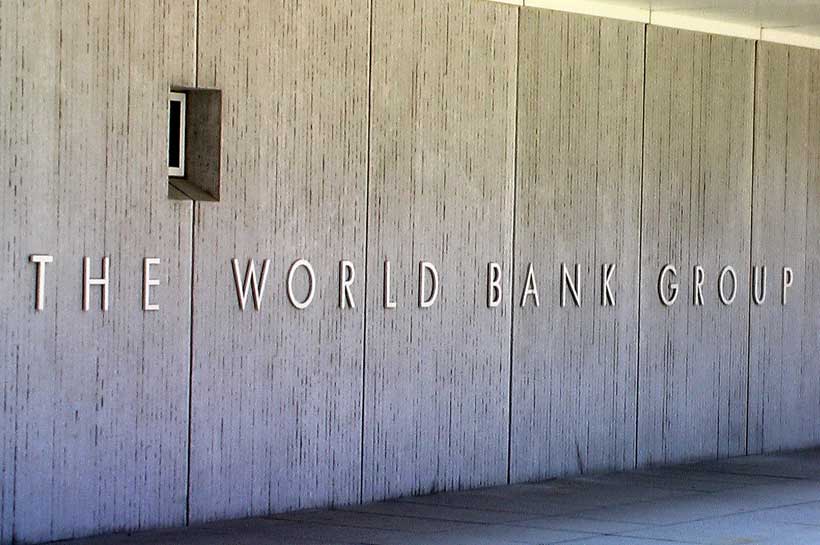 The Kyrgyz Republic will receive World Bank financing for the Learning for the Future Project in the amount of $50 million, on highly concessional terms. $25 million is allocated in the form of a grant, which requires no repayment, while the other $25 million is credit with a 0.75% interest rate, with repayments eased over 38 years, and a six-year grace period.
"The Learning for the Future Project aims to help raise the Kyrgyz Republic's human capital through enhancing school readiness and teacher effectiveness," says Bolormaa Amgaabazar, World Bank Country Manager for the Kyrgyz Republic. "The project puts special emphasis on distance and online learning, increasing digital literacy and building teacher capacity for best teaching-learning practice. Such support will help the country's education system better respond to learning from home during the current school closures and recovery period from the COVID-19 pandemic. In the long run, this approach will help better prepare children for learning and adapting to a fast-changing future economy."
The project has four main areas of support: expanding school readiness for underserved children; increasing effectiveness in teaching practice; enhancing technology-enabled support for learning; and enhancing measurement of learning. In the coming five years, the project will specifically help:
Establish 500 fully equipped community-based kindergartens in rehabilitated premises, thus enabling a successful transition to school for 20,000 children aged 3-5 years, in poor communities countrywide;
Build teacher competencies for more effective teaching of reading, mathematics and sciences in primary and secondary schools, through training in effective pedagogy and assessment, provision of digital learning content, resources and materials in 1,200 schools (53 percent of the total number of schools in the country);
Provide digital literacy training for 36,000 teachers to enhance their capacities to use digital technologies for professional development and effective teaching;
Equip 1,200 schools with an IT platform to support technology-enabled teaching and learning. The Republican Institute of In-Service Teacher Training will assist in developing digital content for teaching and learning;
Introduce a new criteria-based assessment instrument and methodology, develop and introduce standardized tests aligned with new learning standards, conduct the National Learning Assessment in 2023 for grades 4 and 8, and participate in the Program for International Student Assessment (PISA) 2024.
The project will be implemented by the Ministry of Education and Science of the Kyrgyz Republic during 2020-2025, using its existing institutional structures and in compliance with relevant World Bank procedures and standards.
The project supports the World Bank's 2019-2022 Country Partnership Framework for the Kyrgyz Republic and is closely aligned with the National Education Sector Strategy-2040 of the Ministry of Education and Science, which is now under development. The project was approved by the World Bank's Board of Executive Directors on March 31, 2020 and was ratified by the Parliament of the Kyrgyz Republic on June 11, 2020.