What the world could look like in ten years after the Iran deal
Welcome to the Caspian Daily, where you will find the 10 most important things you need to know on Caspian Sea Region. We appreciate ideas, reports, news and interesting articles. Send along to Caspian[at]moderndiplomacy.eu or on Twitter: @DGiannakopoulos
1"Diplomatic relations would be resumed. Iranian-European relations would improve as well. Iran could also have better relations with some Arab nations. This is the best-case scenario, but even here the Middle East doesn't suddenly turn into Utopia. This dark scenario assumes that Iran won't comply with the agreement and still develops a nuclear weapon. With diplomatic efforts shown to be fruitless or pointless, the future U.S. president will launch air strikes against the Iranian nuclear sites. Britain will participate in the attacks. The question, even now, is: What would Iran do in response to such strikes? The United States, Israel and Saudi Arabia have been involved for decades in a covert war with Iran. Republicans, Israelis and Saudis who are promoting direct military action against Iran need to know the difference between dancing with devil and boxing him" writes Riyadh Mohammed for The Fiscal Times.
2India, China, and Iraq have received the most weapons and military equipment in 2014 from Russia's state-run Rostec company, according to the company's annual report published on Wednesday."The deliveries of military equipment were sent to 59 countries. The company's main importers were India (25 percent), China (22 percent), Iraq (22 percent), Syria (5 percent), and Venezuela (5 percent). Geographically, the main exports of military equipment went to Asia (75 percent), Latin America (9 percent), and the Middle East (7 percent)," the report shows.The company's annual report also reflects that military exports to the former soviet republics have drastically dropped to $370 million in 2014 from $1.5 billion in 2013.The company fulfilled 9,400 contracts in 2014; that is 54 percent more than in 2013.
3Russia's Justice Ministry says it has issued warnings to 12 nongovernmental organizations that the Kremlin has deemed as "foreign agents," saying the groups face "administrative liability measures" – fines severe enough to shut down almost any Russian NGO. A ministry statement on July 21 said all nongovernmental organizations receiving funds from abroad must indicate on all printed or distributed materials that the group "performs functions as a foreign agent." It added that warnings were issued to the Memorial human rights center, Memorial's information center, the Sakharov Center, For Human Rights, Transparency International's Russian research center, the Committee Against Torture, and the Civil Assistance charity for refugees and internally displaced persons. It said warnings also were issued to the Siberian Press Development Institute, the Bellona-Murmansk environmental group, the Maximum support center for discrimination victims, the Resource Human Rights Center, and the St. Petersburg-based Civil Control rights group.
4Turkmenistan, Russia to mull prospects for expanding co-op. The third meeting of joint Turkmenistan-Tatarstan working commission on trade, economic, scientific, technical and cultural cooperation will be held July 23-24 in Ashgabat. It is planned to discuss the prospects for expanding the cooperation in the petrochemical sphere, energy, industry, transport, construction, agriculture, environmental protection, education, health care, sports and tourism. Russia tops the list of Turkmenistan's largest foreign trade partners. In recent years, Turkmenistan has intensified the cooperation with such largest regions of Russia as Tatarstan, St. Petersburg, Astrakhan, Sverdlovsk and others.
5Azerbaijan is the EU's reliable and strategic partner in the energy field, and we want to take this partnership further, President of European Council Donald Tusk said at the joint press conference with the President of Azerbaijan Ilham Aliyev in Baku on July 22. One aim of the European energy union is to exclude the possibility of using gas as a threat, this is why the EU is dedicated to diversifying our supplies. And Azerbaijan is a main partner in this endeavor," he added."Today, we agreed to stand united on developing the Southern Gas Corridor – a project which is in our common strategic interest – and to make sure it is completed on time, whatever our competitors do. For Europe, it is a question of diversifying supply. For Azerbaijan, it is a question of diversifying demand," Tusk said.
6Kazakhstan to establish fund to finance energy-saving programs. Kazakhstan will establish a special fund engaged in financing energy-saving programs, Investment and Development Minister Asset Issekeshev said at a briefing in Astana on July 20."Many countries have established special funds for energy efficiency," he said. "Currently, we are working over the concept of such a fund."Issekeshev also said that the Kazakh authorities are holding talks "with the World Bank and the European banks" to ensure financial provisions to the fund."The main investors will be international financial institutions. They have already expressed their readiness. It is clear that in order to use the money efficiently and transparently, we asked them to be the main investors and help us manage the fund to launch pilot projects," he added.
7The Olympics for military experts. China has successfully deployed its military personnel and hardware, including tanks, to Russia to participate in war games, the Russian Defense Ministry reports. The deployed members of the People's Liberation Army of China as well as Chinese military hardware were deployed to take part in the International Army Games 2015 along with 14 other nations, including India, Armenia and Russia. The games, which are often described as the Olympics for military experts, will take place from August 1 through 15 and will consist of 13 military individual and team competitions, including a 'tank biathlon' as well as Aviadarts, according to Russian agency Sputnik International News.
8The head of the World Health Organization (WHO) says Turkmenistan is the country with the world's lowest proportion of tobacco smokers. WHO chief Margaret Chan said during a July 21 health forum in Ashgabat that a recent WHO study shows only 8 percent of Turkmenistan's population smokes tobacco. She said "this is the lowest national indicator in the world." Turkmenistan annually holds a month of public exercises and sporting events under the slogan "Health and Happiness." It was one of the first post-Soviet republics to crack down on smoking, introducing hefty fines in 2000 for smoking in public places.
9President Ilham Aliyev: We need to bring to the world the truth about Azerbaijan. "The target number one for Armenians worldwide is Azerbaijan. I already talked about this, and I want to reiterate that our main enemy – is the Armenian lobby. I can say and prove it at any audiences", – said Azerbaijani President Ilham Aliyev at a meeting with members of the Board of the Press Council on the occasion of the 140th anniversary of the national press.
10Israel's nuclear strategy after the Iran agreement. "In each and every case, Israel's nuclear strategy must aim for deterrence ex ante, not revenge ex post. This does not mean that such strategy should necessarily steer clear of preparations for actual nuclear war fighting. On the contrary, there is still likely to be established a purposeful and productive association between enemy perceptions of any such nuclear war-waging preparations, and Israeli nuclear deterrence" writes Louis René Beres for The Hill.
Are Nature Based Solutions the key to Africa's climate response?
While the UN climate talks are celebrating their 25th year, carbon emissions around the world have continued to climb. For many, that is where natural solutions could play a key role in managing a dramatic climate transition.
Nature-based solutions or the process of working with and around natural ecosystems to deliver real-world benefits for climate resilience and sustainable development, took center stage on day 4 of COP25 in Madrid).
The African Development Bank has three main approaches to nature-based solutions; namely, restoring damaged ecosystems (land, forests and water bodies), conserving biodiversity, and integrated natural resources management.
Vanessa Ushie, Manager of the Policy Analysis Division at the Bank's African Natural Resource Centre, briefed delegates at COP 25 about the Centre's work during a panel discussion on Tuesday.
"Nature-based solutions are easy to use, and very effective in improving community livelihoods and resilience to climate change. The AfDB is scaling up the use of nature-based solutions to address climate impacts on critical ecosystems and biodiversity in Africa," Ushie said.
UN biodiversity expert Valerie Kapos described a range of natural solutions being implemented across Africa, and around the world. These included protecting rivers, forests, and marine solutions, to benefit local economies.
"We need to be applying that argument to whichever solutions we are choosing," said Kapos, Head of Climate Change and Biodiversity at the UN Environment Programme World Conservation Monitoring Centre (UNEP-WCMC).
This is definitely true for the Seychelles, which has been appointed by the African Union to be the champion of the blue or ocean economy across the continent. While the continent is known for its deserts and jungles, a blue economic transition will be essential for the 48 coastal states that collectively make up the world's longest coastline.
"We have protected 47% of our land, and are moving toward 50%. But our ocean territory is 3,000 times bigger than our land territory, and we are on track to protect 30% of that area," said Ronald Jumeau, Permanent Representative of the Seychelles at the UN.
This was made possible by one of the world's biggest debt-swap programs. The debt-for-nature deal was made possible through The Nature Conservancy, which bought the island nation's $400 million sovereign debt at a discount. That money will be re-invested in nature conservation programmes.
"Through this program we have funded mangrove restoration and climate education programmes," said Angelique Pouponneau, who runs a Seychelles-based trust fund focusing on climate adaptation and conservation.
Ushie from the African Development Bank pointed out that "one thing we are looking at is changing the way in which lending is being channeled to Africa, and how nature can be integrated in the measurement of national wealth and sovereign credit ratings for African countries."
Aviation Safety: EU Commission adopts new EU Air Safety List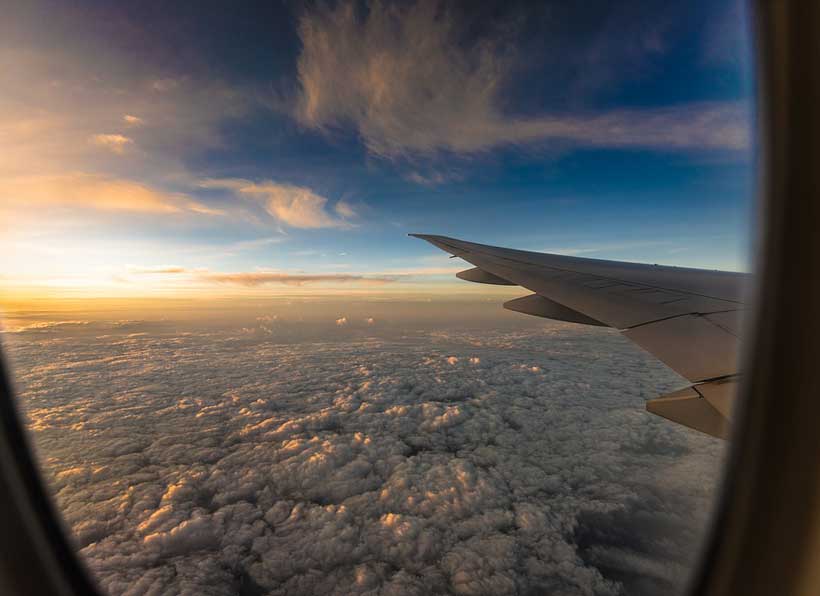 The European Commission today updated the EU Air Safety List, the list of airlines that do not meet international safety standards, and are therefore subject to an operating ban or operational restrictions within the European Union. The EU Air Safety List seeks to ensure the highest level of air safety for Europeans and all other passengers travelling in the European Union.
There is positive news for Gabon as all airlines certified in Gabon have been released from the list following improvements to the aviation safety situation in that country. However, the Armenian Civil Aviation Committee has been put under heightened scrutiny because of signs of a decrease in safety oversight.
Commissioner for Transport Adina Vălean said: "Today's decision illustrates our continuous efforts to offer the highest level of safety. Not only to European travellers, but to travellers worldwide, because aviation safety knows no border or nationalities. I am pleased to announce that the European Commission was able today to clear all Gabonese air carriers from the EU Air Safety List. Gabon was on the List already since 2008, so it is very good that we can recognise the efforts the aviation safety authorities in Gabon have made."
The EU Air Safety List not only helps to maintain high levels of safety in the EU, but also helps affected airlines and countries to improve their levels of safety, in order for them to eventually be taken off the list. In addition, the EU Air Safety List has become a major preventive tool, as it motivates countries with safety problems to act upon them before a ban under the EU Air Safety List would become necessary.
Following today's update, a total of 115 airlines are banned from EU skies:
109 airlines certified in 15 states, due to a lack of safety oversight by the aviation authorities from these states;
Six individual airlines, based on safety concerns with regard to these airlines themselves: Avior Airlines (Venezuela), Iran Aseman Airlines (Iran), Iraqi Airways (Iraq), Blue Wing Airlines (Suriname), Med-View Airlines (Nigeria) and Air Zimbabwe (Zimbabwe).
An additional three airlines are subject to operational restrictions and can only fly to the EU with specific aircraft types: Air Koryo (Democratic People's Republic of Korea), Air Service Comores (the Comoros) and Iran Air (Iran).
Background information
Today's update of the Air Safety List is based on the unanimous opinion of the aviation safety experts from the Member States who met from 20 to 21 November 2019 under the auspices of the EU Air Safety Committee (ASC). This Committee is chaired by the European Commission with the support of the European Union Aviation Safety Agency (EASA). The update equally got the support from the European Parliament's Transport Committee. Assessment is made against international safety standards, and notably the standards promulgated by the International Civil Aviation Organization (ICAO).
The Commission is constantly looking at ways to improve aviation safety, notably through collaborative efforts with aviation authorities worldwide to raise global safety standards. With this in mind, the Commission, through EASA, will implement two cooperation projects in the course of 2020 to assist Angola and Mozambique to further improve their safety oversight systems.
The role of data and statistics for evidence based policy making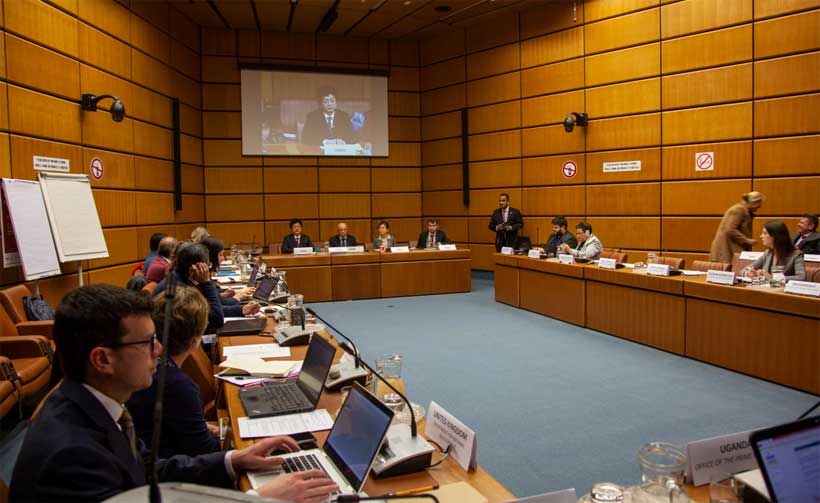 An international workshop on data and statistics for evidence-based Voluntary National Reviews (VNRs) taking place at the headquarters of the United Nations Industrial Development Organization (UNIDO) is a joint initiative of UN Statistics Division (UNSD), New York and UNIDO Statistics Division. The voluntary national review is a mechanism for the regular reviews of the Sustainable Development Goal (SDG) process which are prepared by Member States and presented to High-Level Political Forum. It facilitates sharing of experiences in monitoring the implementation and achievements towards the achievement of the 2030 Agenda for Sustainable Development.
Opening the workshop, Hiroshi Kuniyoshu, UNIDO's Deputy to the Director General and the Managing Director of the External Relations and Policy Research Directorate, welcomed the participants and hailed the role of data and statistics for evidence based policy making. He thanked UN Statistics Division for maintaining a close cooperation with the UNIDO statistics division in undertaking such important international event.
The workshop is attended by more than 40 participants representing national statistical offices and policy making bodies of different member-states as well as by representatives from UN agencies and international non-governmental organizations. Participants are presenting the national SDG monitoring mechanisms and processes and discussing the measurement gaps that impede monitoring of national policies. The workshop will continue till 12 December 2019.