NATO's Largest Military Drills In Decade
Welcome to the Caspian Daily, where you will find the 10 most important things you need to know on Caspian Sea Region. We appreciate ideas, reports, news and interesting articles. Send along to Caspian[at]moderndiplomacy.eu or on Twitter: @DGiannakopoulos
1NATO is going to carry out its largest military drills in over 10 years, focusing on battling ISIS, according to NATO commanders. NATO forces will be deployed across the Mediterranean, while Russia is invited to observe the drills. It is unclear whether this is some kind of ruse or NATO just wants to show off in front of Russian President Vladimir Putin. The Alliance's largest military drills named 'Trident Juncture' will be carried out from September 28 to November 6 in Spain, Italy and Portugal as well as in the Mediterranean Sea and the Atlantic Ocean. "We cannot choose between the eastern threat and the southern threat, we have to train for both," said commander of the NATO military command in Brunssum, Netherlands General Hans-Lothar Domrose, who is in charge of the exercise, as quoted by Reuters.
2Major European nations have no appetite for conflict with Russia"In the final analysis the European powers closest to the Russian threat – Germany and France – have demonstrated they are not prepared to go to war over Ukraine. UN sanctions have been imposed, and that's about it" [Independent]
3During the recent talks between Japan and Turkmenistan, Japanese partners expressed their intention to invest in the construction of a new international sea trade port in Turkmenistan's city of Turkmenbashi.This port is designed to become not only the "sea gates" of the country, but also an important and integral part of the high-capacity regional transport infrastructure that is being created today.Earlier, it was reported that following the international tender, Turkish company Gap Insaat, which is part of the Calyk Holding, was named the general contractor for the project for construction of a new Caspian Sea port in Turkmenbashi.
4Almaty-Cholpon-Ata highway. Prime Minister of Kyrgyzstan Temir Sariev during a meeting with his Kazakh counterpart Karim Masimov raised the issue of construction of the Almaty-Cholpon-Ata highway, Kabar news agency reported on July 21. "We have established direct flight from Almaty to Tamchy, but it is not enough. We need to build high-speed road from Almaty to Cholpon-Ata. Then Kazakh people will drive to Issyk-Kul lake in 2.5 hours," said Sariev.Prime Minister of Kazakhstan instructed relevant state agencies to expedite the construction of the highway.
5Foreign investments in Azerbaijan's fixed capital increased by 46.3 percent in January-June 2015, according to a report by the Azerbaijani State Statistics Committee. Under the report covering a period of six months, the total volume of foreign investments made in Azerbaijan's fixed capital amounted to 3.2 billion manats(approximately $3.05 billion). More than 2.85 million manats (over 88.5 percent) of investments made in county's fixed capital by the foreign countries and international organizations over the first half of this year belonged to investors from the UK, Norway, Russia, Iran, Sweden, USA, Turkey, and Japan.
6Kazakhstan is ranked 50th in the Government Efficiency Index. The efficiency index considers expenditures, workload regulations and political transparency. The Government Efficiency Index is led by Qatar that is followed by Singapore and Finland. The outsiders of the list are Argentina, Italy and Venezuela that landed on the last lines of the ranking. Kazakhstan beats of a number of European countries in government efficiency, according to the list. In particular, Kazakhstan is ahead of Belgium, France, the Check Republic, Hungary, Spain, Portugal, Bulgaria, Slovenia, Serbia and Romania. South Korea, Israel and India were, too, beaten by Kazakhstan in the ranking. Russia, Armenia, Latvia, Moldova, Ukraine, Lithuania and Kyrgyzstan are also ranked below the 50th place.
7Netanyahu steered U.S. toward war with Iran – the result is a deal he hates. "Much of the criticism of the Iran nuclear deal has focused on the fact that it is entirely limited to the nuclear issue, which leaves Iran a free hand — and new resources — to continue policies that have angered regional and international players. There is no denying that if Iran plays its hands well and uses the next decade to build its economic and political potential, its regional influence is likely to expand, as is its capacity to do the sort of things that have angered Israel and Gulf Arab states" writes Shibley Telhami for Reuters.
8Turkmenistan will start producing high-quality Euro-5 gasoline at the Seidi refinery from 2016, the country's Oil and Gas Industry and Mineral Resources Ministry reported.The U.S. Westport Trading Europe Limited company won the tender for the design and reconstruction of a production facility for the new generation gasoline.This novel motor fuel is distinct from the previous generations in that it has a lower content of sulfur and polycyclic aromatic hydrocarbons. With Euro-5, engines work quieter, they can be started much more quickly and easily, corrosion is prevented, and vibration and fuel consumption is reduced.
9Why is the Iran deal bad? "Think North Korea. Perhaps Iran will cooperate, but so far, it has not come clean with the IAEA about 12 existing "areas of concern" regarding the "possible military dimensions" of its nuclear program. That is not a good sign. It suggests that Iran, like North Korea (or, for that matter, Iraq during the 1990s), is likely to play a game of cat-and-mouse with inspectors — and that if it does cheat, as North Korea did, the world will again discover it is too late to do anything about it" writes Max Boot for the Los Angeles Times.
10Almaty 2022 Accommodation Plan A Key Asset. After a nearly two year bidding race, Almaty 2022 is ready and excited to welcome the international community to its beautiful city. Almaty, Kazakhstan's largest city has seen a rapid rise in its tourism sector. With annual growth rates of almost 11% in hotel rooms, Almaty is one of the fastest growing tourism destinations in all of Central Asia.
Renewables Increasingly Beat Even Cheapest Coal Competitors on Cost
Renewable power is increasingly cheaper than any new electricity capacity based on fossil fuels, a new report by the International Renewable Energy Agency (IRENA) published today finds. Renewable Power Generation Costs in 2019 shows that more than half of the renewable capacity added in 2019 achieved lower power costs than the cheapest new coal plants.
The report highlights that new renewable power generation projects now increasingly undercut existing coal-fired plants. On average, new solar photovoltaic (PV) and onshore wind power cost less than keeping many existing coal plants in operation, and auction results show this trend accelerating – reinforcing the case to phase-out coal entirely. Next year, up to 1 200 gigawatts (GW) of existing coal capacity could cost more to operate than the cost of new utility-scale solar PV, the report shows.
Replacing the costliest 500 GW of coal with solar PV and onshore wind next year would cut power system costs by up to USD 23 billion every year and reduce annual emissions by around 1.8 gigatons (Gt) of carbon dioxide (CO2), equivalent to 5% of total global CO2 emissions in 2019. It would also yield an investment stimulus of USD 940 billion, which is equal to around 1% of global GDP.
"We have reached an important turning point in the energy transition. The case for new and much of the existing coal power generation, is both environmentally and economically unjustifiable," said Francesco La Camera, Director-General of IRENA. "Renewable energy is increasingly the cheapest source of new electricity, offering tremendous potential to stimulate the global economy and get people back to work. Renewable investments are stable, cost-effective and attractive offering consistent and predictable returns while delivering benefits to the wider economy."
"A global recovery strategy must be a green strategy," La Camera added. "Renewables offer a way to align short-term policy action with medium- and long-term energy and climate goals. Renewables must be the backbone of national efforts to restart economies in the wake of the COVID-19 outbreak. With the right policies in place, falling renewable power costs, can shift markets and contribute greatly towards a green recovery."
Renewable electricity costs have fallen sharply over the past decade, driven by improving technologies, economies of scale, increasingly competitive supply chains and growing developer experience. Since 2010, utility-scale solar PV power has shown the sharpest cost decline at 82%, followed by concentrating solar power (CSP) at 47%, onshore wind at 39% and offshore wind at 29%.
Costs for solar and wind power technologies also continued to fall year-on-year. Electricity costs from utility-scale solar PV fell 13% in 2019, reaching a global average of 6.8 cents (USD 0.068) per kilowatt-hour (kWh). Onshore and offshore wind both declined about 9%, reaching USD 0.053/kWh and USD 0.115/kWh, respectively.
Recent auctions and power purchase agreements (PPAs) show the downward trend continuing for new projects are commissioned in 2020 and beyond. Solar PV prices based on competitive procurement could average USD 0.039/kWh for projects commissioned in 2021, down 42% compared to 2019 and more than one-fifth less than the cheapest fossil-fuel competitor namely coal-fired plants. Record-low auction prices for solar PV in Abu Dhabi and Dubai (UAE), Chile, Ethiopia, Mexico, Peru and Saudi Arabia confirm that values as low as USD 0.03/kWh are already possible.
For the first time, IRENA's annual report also looks at investment value in relation to falling generation costs. The same amount of money invested in renewable power today produces more new capacity than it would have a decade ago. In 2019, twice as much renewable power generation capacity was commissioned than in 2010 but required only 18% more investment.
Palestinian Economy Struggles as Coronavirus Inflicts Losses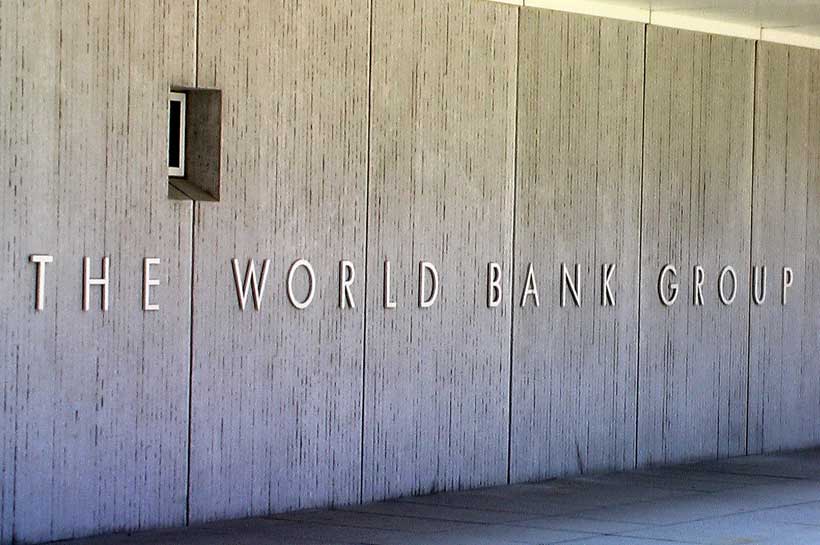 An abrupt decline in economic activities and pressure on the Palestinian Authority (PA)'s finances have placed Palestinian livelihoods at high risks, as the impact of the Coronavirus (COVID-19) continues to hit the economy hard. After growth of a mere 1% in 2019, the economy is projected to contract by at least 7.6% in 2020. Beyond the immediate crisis, lifting restrictions on the development of digital infrastructure and fostering better regulations could play an important role in stimulating an already faltering economy.
"With the COVID-19 pandemic in its third month, the crisis is affecting Palestinian lives and livelihoods. The Palestinian Authority has acted early and decisively to save lives. However, several years of declining donor support and the limited economic instruments available have turned the ability of the government to protect livelihoods into a monumental task. Hence, external support will be critical to help grow the economy during this unprecedented period," said Kanthan Shankar, World Bank Country Director for West Bank and Gaza.
The new World Bank economic monitoring report* highlights critical challenges facing the Palestinian economy. The economy may shrink by at least 7.6%, based on a gradual return to normality from the containment, and by up to 11% in the case of a slower recovery or further restrictions. The PA's fiscal situation is expected to become increasingly difficult, due to a decline in revenues and substantial increase in public spending on people's medical, social and economic needs. Even with reallocations of some expenditures, the financing gap could increase alarmingly, from an already high $800 million in 2019 to over $1.5 billion in 2020 to adequately address these needs.
Even prior to the Coronavirus pandemic, more than a quarter of Palestinians lived below the poverty line. The share of poor households is now expected to increase to 30% in the West Bank and to 64% in Gaza. Even more striking is the youth unemployment rate of 38%, well beyond the Middle East & North Africa's regional average. The economy's potential remains confined by restrictions on the movement of people and goods. The report makes a case for developing a digital economy to help bridge this divide and create high-end jobs.
"The digital economy can overcome geographic obstacles, foster economic growth and create better job opportunities for Palestinians. With its tech-savvy young population, the potential is huge. However, Palestinians should be able to access resources similar to those of their neighbors', and they should be able to rapidly develop their digital infrastructure as well," added Shankar.
The report emphasizes that digital infrastructure is foundational to the development of a digital economy. At a time when other countries are contemplating the use of 5G, the Palestinian territories are among the last places in the Middle East to launch 3G in the West Bank and 2G in Gaza. The operators are at a competitive disadvantage, facing restrictions on access to spectrum, sites for network coverage and import of certain telecom equipment. They compete against operators who can offer unlicensed 4G/LTE services in the West Bank and 3G in Gaza for those in proximity to Israeli networks (through pre-paid SIM cards).
The World Bank report recommends specific reforms to be made in collaboration with Israel, including the revival of the Joint Telecommunications Committee to resolve bilateral issues, agreeing on a timeframe for the allocation of 4G spectrum and ultimately 5G, lifting restrictions on equipment needed to introduce new technologies, and mitigating the effect of unauthorized telecom activity in the Palestinian territories.
It also calls on the PA to act on developing a comprehensive strategy for the sector, establishing an independent regulator and prioritizing the passing of a new telecommunications law in line with international best practice. The role of the donors is vital to provide support for the institutional development needed in the telecom sector, help with innovative financing schemes to mitigate the political risks and increase private sector investment.
*The report will be presented to the Ad Hoc Liaison Committee (AHLC) during a virtual meeting on June 2, 2020. This will be a policy-level meeting for development assistance to the Palestinian people.
How to promote the resilience of the food production sector during a pandemic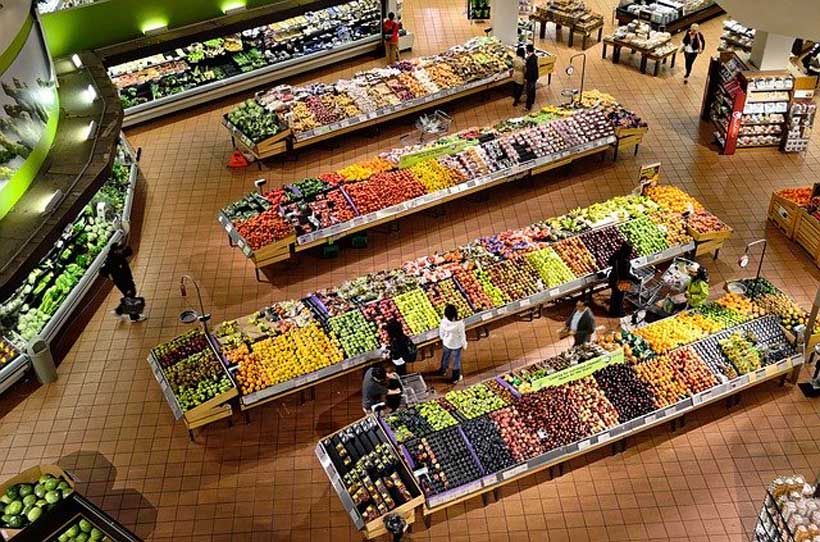 A scientific roundtable, organized through a webinar, gathered food regulators and representatives of the food production sector from Asia, Europe, South America and the Middle East. It was co-hosted by the International Union of Food Science and Technology (IUFoST), the Sustainable Food Systems Division of the United Nations Industrial Development Organization (UNIDO) and the Food Risk Analysis and Regulatory Excellence Platform(PARERA) of Université Laval, Québec, Canada.
The roundtable enabled participants to share perspectives of the food production sector and food regulators on the challenges they face, some of the solutions they have developed and the lessons learnt as part of their efforts to prevent the disruption of food production and to contribute to maintaining the safety of products and consumer confidence.
The roundtable highlighted key enablers to the food supply chain's ability to cope with the pandemic, in particular the ability to adapt to the constraints of limited transportation and to diversify suppliers by introducing more local and/or regional providers, and to prevent and mitigate food and ingredient shortages while encouraging and supporting the local production sectors minimally affected by the consequences of the pandemic.
Participants highlighted the importance of collaboration and partnerships established amongst regulators and between regulators and food producers to support each other in the development and dissemination of guidance related to COVID-19 mitigation measures and how they can be adapted and applied in the context of food production settings. The development of innovative solutions to execute food regulatory functions such as remote audits, inspections and assessments have contributed to limiting the constraints associated with the current pandemic.
The roundtable concluded with agreement on the need to continue investments to address food production sector deficiencies, such as making available more localized processing operations in order to create more opportunities for the primary production sector and to contribute to its resilience. It also highlighted the need to further examine food supply chains towards a better redistribution between global and local/regional supply, while supporting additional efforts towards innovative operationalization of food regulatory requirements and functions by regulators and food producers alike.