NATO's Largest Military Drills In Decade
Welcome to the Caspian Daily, where you will find the 10 most important things you need to know on Caspian Sea Region. We appreciate ideas, reports, news and interesting articles. Send along to Caspian[at]moderndiplomacy.eu or on Twitter: @DGiannakopoulos
1NATO is going to carry out its largest military drills in over 10 years, focusing on battling ISIS, according to NATO commanders. NATO forces will be deployed across the Mediterranean, while Russia is invited to observe the drills. It is unclear whether this is some kind of ruse or NATO just wants to show off in front of Russian President Vladimir Putin. The Alliance's largest military drills named 'Trident Juncture' will be carried out from September 28 to November 6 in Spain, Italy and Portugal as well as in the Mediterranean Sea and the Atlantic Ocean. "We cannot choose between the eastern threat and the southern threat, we have to train for both," said commander of the NATO military command in Brunssum, Netherlands General Hans-Lothar Domrose, who is in charge of the exercise, as quoted by Reuters.
2Major European nations have no appetite for conflict with Russia"In the final analysis the European powers closest to the Russian threat – Germany and France – have demonstrated they are not prepared to go to war over Ukraine. UN sanctions have been imposed, and that's about it" [Independent]
3During the recent talks between Japan and Turkmenistan, Japanese partners expressed their intention to invest in the construction of a new international sea trade port in Turkmenistan's city of Turkmenbashi.This port is designed to become not only the "sea gates" of the country, but also an important and integral part of the high-capacity regional transport infrastructure that is being created today.Earlier, it was reported that following the international tender, Turkish company Gap Insaat, which is part of the Calyk Holding, was named the general contractor for the project for construction of a new Caspian Sea port in Turkmenbashi.
4Almaty-Cholpon-Ata highway. Prime Minister of Kyrgyzstan Temir Sariev during a meeting with his Kazakh counterpart Karim Masimov raised the issue of construction of the Almaty-Cholpon-Ata highway, Kabar news agency reported on July 21. "We have established direct flight from Almaty to Tamchy, but it is not enough. We need to build high-speed road from Almaty to Cholpon-Ata. Then Kazakh people will drive to Issyk-Kul lake in 2.5 hours," said Sariev.Prime Minister of Kazakhstan instructed relevant state agencies to expedite the construction of the highway.
5Foreign investments in Azerbaijan's fixed capital increased by 46.3 percent in January-June 2015, according to a report by the Azerbaijani State Statistics Committee. Under the report covering a period of six months, the total volume of foreign investments made in Azerbaijan's fixed capital amounted to 3.2 billion manats(approximately $3.05 billion). More than 2.85 million manats (over 88.5 percent) of investments made in county's fixed capital by the foreign countries and international organizations over the first half of this year belonged to investors from the UK, Norway, Russia, Iran, Sweden, USA, Turkey, and Japan.
6Kazakhstan is ranked 50th in the Government Efficiency Index. The efficiency index considers expenditures, workload regulations and political transparency. The Government Efficiency Index is led by Qatar that is followed by Singapore and Finland. The outsiders of the list are Argentina, Italy and Venezuela that landed on the last lines of the ranking. Kazakhstan beats of a number of European countries in government efficiency, according to the list. In particular, Kazakhstan is ahead of Belgium, France, the Check Republic, Hungary, Spain, Portugal, Bulgaria, Slovenia, Serbia and Romania. South Korea, Israel and India were, too, beaten by Kazakhstan in the ranking. Russia, Armenia, Latvia, Moldova, Ukraine, Lithuania and Kyrgyzstan are also ranked below the 50th place.
7Netanyahu steered U.S. toward war with Iran – the result is a deal he hates. "Much of the criticism of the Iran nuclear deal has focused on the fact that it is entirely limited to the nuclear issue, which leaves Iran a free hand — and new resources — to continue policies that have angered regional and international players. There is no denying that if Iran plays its hands well and uses the next decade to build its economic and political potential, its regional influence is likely to expand, as is its capacity to do the sort of things that have angered Israel and Gulf Arab states" writes Shibley Telhami for Reuters.
8Turkmenistan will start producing high-quality Euro-5 gasoline at the Seidi refinery from 2016, the country's Oil and Gas Industry and Mineral Resources Ministry reported.The U.S. Westport Trading Europe Limited company won the tender for the design and reconstruction of a production facility for the new generation gasoline.This novel motor fuel is distinct from the previous generations in that it has a lower content of sulfur and polycyclic aromatic hydrocarbons. With Euro-5, engines work quieter, they can be started much more quickly and easily, corrosion is prevented, and vibration and fuel consumption is reduced.
9Why is the Iran deal bad? "Think North Korea. Perhaps Iran will cooperate, but so far, it has not come clean with the IAEA about 12 existing "areas of concern" regarding the "possible military dimensions" of its nuclear program. That is not a good sign. It suggests that Iran, like North Korea (or, for that matter, Iraq during the 1990s), is likely to play a game of cat-and-mouse with inspectors — and that if it does cheat, as North Korea did, the world will again discover it is too late to do anything about it" writes Max Boot for the Los Angeles Times.
10Almaty 2022 Accommodation Plan A Key Asset. After a nearly two year bidding race, Almaty 2022 is ready and excited to welcome the international community to its beautiful city. Almaty, Kazakhstan's largest city has seen a rapid rise in its tourism sector. With annual growth rates of almost 11% in hotel rooms, Almaty is one of the fastest growing tourism destinations in all of Central Asia.
Youth Calls for Action to Build the Workforce of the Future
Over 400 youth representatives from Asia and the Pacific launched the Incheon Youth Declaration on the Future of Work, which calls upon the international community to invest in more inclusive, large-scale, and market-relevant solutions for youth employment and entrepreneurship.
The declaration, launched during the 6th Asian Youth Forum (AYF6) and coinciding with the celebration of the International Youth Day on 12 August, reflects the shared vision, commitments, and calls to action of the youth to inform future policy strategies and project initiatives to promote decent work. AYF6, with the theme "Building the workforce of the future," was organized by the Asian Development Bank (ADB), Incheon Metropolitan City, Incheon Tourism Organization, Plan International, and AIESEC.
"We at ADB commit to continue investing in youth through our operations, including through our work in education, and in many other sectors we are supporting. We appreciate that the declaration today covers various issues including partnerships, entrepreneurship, as well as environment," said Special Senior Advisor to the ADB President Mr. Ayumi Konishi, who also emphasized that the declaration will help guide ADB in advancing efforts to invest in education and empowering youth as key development partners in the region.
"Incheon will further boost its efforts to support youth employment and startups through various policies, such as the establishment of youth policy organization, cluster for startup incubators, funds, and forum for startups," said Vice Mayor of Incheon Metropolitan City Mr. Jong Sik Heo. Acting President of the Incheon Tourism Organization Mr. Yong Sik Lee also attended the event.
The declaration highlights several key issues affecting youth employment and the future of work and what several stakeholders including governments, private sector, civil society, multilateral institutions, academe, and the youth themselves can do to address them. These issues include ensuring decent work and inclusion; transitioning from education and training to work; fostering youth entrepreneurship; and preparing for jobs of the future.
Youth delegates from 20 developing member countries of ADB have expressed their commitment in carrying out the efforts outlined in the declaration. Ms. Priscilla Caluag, a delegate from the Philippines, shared that the Asian Youth Forum has given her and other young people from the region a unique opportunity to act in ways beyond their own personal interests but ultimately for the betterment of society.
Are Real Estate CEOs missing out on the technology opportunity?
In its 21st annual survey of CEOs from around the world PwC found that technology does not top the agenda for real estate CEOs either as a threat or an opportunity.
Only 17% of real estate CEOs cite cyber threats as a danger to their growth prospects, compared with 40% of all CEOs who took part in the survey.  While even fewer, only 10% of real estate CEOs, view the speed of technological change as a threat to their organisations compared with 38% of all CEOs.
Looking at opportunities only 20% of real estate CEOs said they clearly understood how robotics and artificial intelligence can improve customer services compared with 47% of all CEOs.
Real estate also appears to be a bit behind the curve when it comes to future talent with  just 43% of real estate CEOs rethinking their human resources function to attract digital talent compared with 60% of CEOs overall.
"For most of its history, the capital-intensive real estate industry has had good reason to be slow moving and conservative. But times are changing.  Technology, urbanisation and social changes are transforming how we live, work and play and therefore how we use real estate, meaning business leaders need to be bold and innovative if they will continue to succeed", said Craig Hughes, global real estate leader, PwC.
"Our survey results suggest that real estate CEOs have some way to go if they are to meet digital disruption head on and reap the benefits.  In our view, this process should start through building a more diverse group of talent, including data scientists and behavioural experts, to work alongside their existing talent and build the real estate champions of tomorrow."
Uzbekistan develops forest monitoring system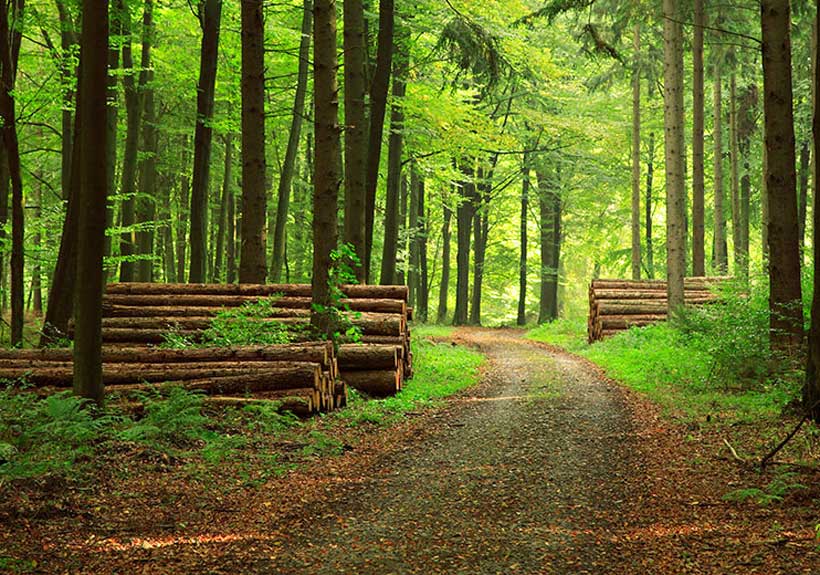 Uzbekistan took another step towards monitoring sustainable forest management in support of the Sustainable Development Goals.
On 8-10 August 2018, more than 30 forestry experts from Uzbekistan, Turkey and the Russian Federation met in Tashkent, Uzbekistan, to review a draft set of criteria and indicators for sustainable forest management developed over the past years.
National forest monitoring systems and assessments are designed to provide reliable information on how forests are managed and used, thus helping to improve national forest policy development, planning and sustainable management.
This was a priority noted by President Shavkat Mirziyoyev during a 2017 address to Parliament. There, he pointed out a need to develop criteria for assessing the effectiveness of state bodies in Uzbekistan.
"Based on this message of the President, the State Committee of Forestry in Uzbekistan is developing this specific criteria and indicator set for sustainable forest management," said Mr. Abduvokhid Zakhadullaev, representative of the committee, at this UNECE/FAO workshop.
The workshop was organized by the UNECE/FAO Forestry and Timber Section  in cooperation with the State Committee of Forestry of the Republic of Uzbekistan and is part of a 3-year United Nations Development Account project designed to support Armenia, Georgia, Kazakhstan, Kyrgyzstan, and Uzbekistan in the development of accountability systems for sustainable forest management.
The UNECE/FAO project has helped to bring sustainable forest management to the political agenda in Uzbekistan. "Having a functional forest reporting system will not only be beneficial for national forest monitoring", said Mr. Ekrem Yazici, Deputy Chief of the Forestry and Timber Section, "it will also enable Uzbekistan to progress on the Sustainable Development Goals and the Global Forest Resources Assessment".
Fourteen criteria are listed in the plan for sustainable forest management in Uzbekistan, covering such issues as forest policy, forest resources, desertification, legal and institutional matters, forest certification and ecotourism.
Moreover, in support of the Bonn Challenge, Uzbekistan has joined the regional effort of the Caucasus and Central Asia to restore 2.5 million hectares of degraded land by 2030. This is another example of the rapid pace with which Uzbekistan is moving forward to address forest-related challenges, bearing in mind that the State Committee of Forestry was established only in 2017.