NATO's Largest Military Drills In Decade
Welcome to the Caspian Daily, where you will find the 10 most important things you need to know on Caspian Sea Region. We appreciate ideas, reports, news and interesting articles. Send along to Caspian[at]moderndiplomacy.eu or on Twitter: @DGiannakopoulos
1NATO is going to carry out its largest military drills in over 10 years, focusing on battling ISIS, according to NATO commanders. NATO forces will be deployed across the Mediterranean, while Russia is invited to observe the drills. It is unclear whether this is some kind of ruse or NATO just wants to show off in front of Russian President Vladimir Putin. The Alliance's largest military drills named 'Trident Juncture' will be carried out from September 28 to November 6 in Spain, Italy and Portugal as well as in the Mediterranean Sea and the Atlantic Ocean. "We cannot choose between the eastern threat and the southern threat, we have to train for both," said commander of the NATO military command in Brunssum, Netherlands General Hans-Lothar Domrose, who is in charge of the exercise, as quoted by Reuters.
2Major European nations have no appetite for conflict with Russia"In the final analysis the European powers closest to the Russian threat – Germany and France – have demonstrated they are not prepared to go to war over Ukraine. UN sanctions have been imposed, and that's about it" [Independent]
3During the recent talks between Japan and Turkmenistan, Japanese partners expressed their intention to invest in the construction of a new international sea trade port in Turkmenistan's city of Turkmenbashi.This port is designed to become not only the "sea gates" of the country, but also an important and integral part of the high-capacity regional transport infrastructure that is being created today.Earlier, it was reported that following the international tender, Turkish company Gap Insaat, which is part of the Calyk Holding, was named the general contractor for the project for construction of a new Caspian Sea port in Turkmenbashi.
4Almaty-Cholpon-Ata highway. Prime Minister of Kyrgyzstan Temir Sariev during a meeting with his Kazakh counterpart Karim Masimov raised the issue of construction of the Almaty-Cholpon-Ata highway, Kabar news agency reported on July 21. "We have established direct flight from Almaty to Tamchy, but it is not enough. We need to build high-speed road from Almaty to Cholpon-Ata. Then Kazakh people will drive to Issyk-Kul lake in 2.5 hours," said Sariev.Prime Minister of Kazakhstan instructed relevant state agencies to expedite the construction of the highway.
5Foreign investments in Azerbaijan's fixed capital increased by 46.3 percent in January-June 2015, according to a report by the Azerbaijani State Statistics Committee. Under the report covering a period of six months, the total volume of foreign investments made in Azerbaijan's fixed capital amounted to 3.2 billion manats(approximately $3.05 billion). More than 2.85 million manats (over 88.5 percent) of investments made in county's fixed capital by the foreign countries and international organizations over the first half of this year belonged to investors from the UK, Norway, Russia, Iran, Sweden, USA, Turkey, and Japan.
6Kazakhstan is ranked 50th in the Government Efficiency Index. The efficiency index considers expenditures, workload regulations and political transparency. The Government Efficiency Index is led by Qatar that is followed by Singapore and Finland. The outsiders of the list are Argentina, Italy and Venezuela that landed on the last lines of the ranking. Kazakhstan beats of a number of European countries in government efficiency, according to the list. In particular, Kazakhstan is ahead of Belgium, France, the Check Republic, Hungary, Spain, Portugal, Bulgaria, Slovenia, Serbia and Romania. South Korea, Israel and India were, too, beaten by Kazakhstan in the ranking. Russia, Armenia, Latvia, Moldova, Ukraine, Lithuania and Kyrgyzstan are also ranked below the 50th place.
7Netanyahu steered U.S. toward war with Iran – the result is a deal he hates. "Much of the criticism of the Iran nuclear deal has focused on the fact that it is entirely limited to the nuclear issue, which leaves Iran a free hand — and new resources — to continue policies that have angered regional and international players. There is no denying that if Iran plays its hands well and uses the next decade to build its economic and political potential, its regional influence is likely to expand, as is its capacity to do the sort of things that have angered Israel and Gulf Arab states" writes Shibley Telhami for Reuters.
8Turkmenistan will start producing high-quality Euro-5 gasoline at the Seidi refinery from 2016, the country's Oil and Gas Industry and Mineral Resources Ministry reported.The U.S. Westport Trading Europe Limited company won the tender for the design and reconstruction of a production facility for the new generation gasoline.This novel motor fuel is distinct from the previous generations in that it has a lower content of sulfur and polycyclic aromatic hydrocarbons. With Euro-5, engines work quieter, they can be started much more quickly and easily, corrosion is prevented, and vibration and fuel consumption is reduced.
9Why is the Iran deal bad? "Think North Korea. Perhaps Iran will cooperate, but so far, it has not come clean with the IAEA about 12 existing "areas of concern" regarding the "possible military dimensions" of its nuclear program. That is not a good sign. It suggests that Iran, like North Korea (or, for that matter, Iraq during the 1990s), is likely to play a game of cat-and-mouse with inspectors — and that if it does cheat, as North Korea did, the world will again discover it is too late to do anything about it" writes Max Boot for the Los Angeles Times.
10Almaty 2022 Accommodation Plan A Key Asset. After a nearly two year bidding race, Almaty 2022 is ready and excited to welcome the international community to its beautiful city. Almaty, Kazakhstan's largest city has seen a rapid rise in its tourism sector. With annual growth rates of almost 11% in hotel rooms, Almaty is one of the fastest growing tourism destinations in all of Central Asia.
The COVID-19 Shock to Kazakhstan's Economy Largest in Two Decades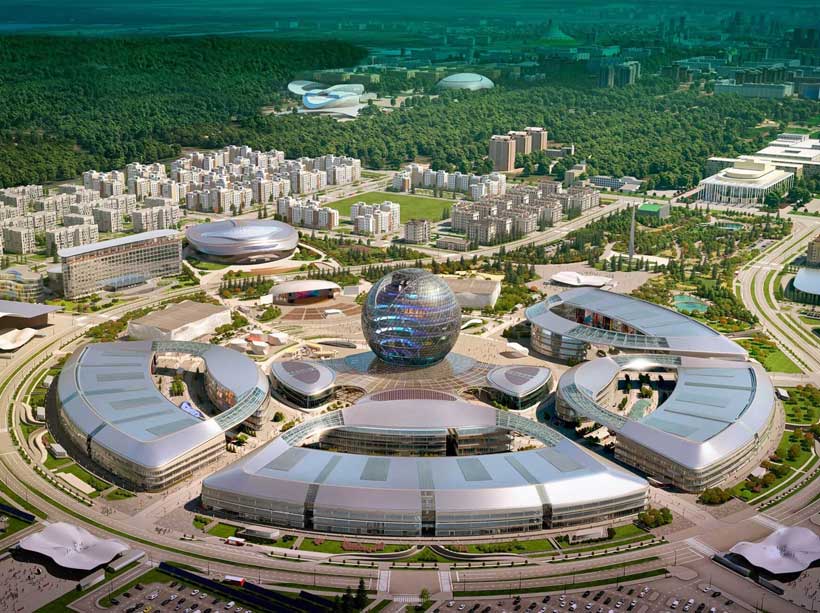 For the first time since the late 1990s Kazakhstan's economy is expected to contract by projected 3 percent in 2020 with a moderate recovery by 2.5 percent in 2021, according to the World Bank's latest Kazakhstan Economic Update (Summer 2020) – Navigating the Crisis report.
Although Kazakhstan's GDP showed mild growth at 2.3 percent in the first quarter, economic activities weakened in the following months as commodity prices dropped, trade declined, and COVID-19 preventive measures slowed economic activity. Consumer demand showed moderate growth at at 1.2 percent, reflecting growing concerns over COVID-19 and the restriction measures. Investment is expected to ease to 1.0 percent annually, supported mostly by the on-going foreign direct investments into the oil and gas industry and residential construction. Supply disruptions and currency depreciation pushed up inflation to above the upper bound of the National Bank target range.
"The authorities acted early to contain the COVID-19 pandemic, and the accumulated fiscal buffers allow the government to introduce a relief package to mitigate the impacts of COVID-19 on the economy," said Sjamsu Rahardja, Senior Country Economist, World Bank in Kazakhstan. "Weak demand and oil prices, as well as the protacted pandemic expose significant risks to the economic outlook. Authorities may want to consider using the available resources to provide relief to the poor and vulnerable, protect productive assets, and introduce reforms to sustain economic recovery."
A prolonged crisis is likely to increase poverty and can increase inequality in Kazakhstan. Preliminary estimates suggest that poverty rate may rise in 2020 from a projected 8.3 to 12.7 percent – equating to more than 800 thousand additional people living in poverty. The shock to the labor market in Kazakhstan due to both the pandemic and the mitigation measures, is expected to have severe implications for jobs, particularly in sectors that employ low-skilled workers.
The report also argues that COVID-19 has a negative impact on human capital development in Kazakhstan. Unequal access to quality education, especially during lockdown, can negatively impact human capital development for the poor. School closures could result in learning loss of more than one-third of a school year and the impact could mean a decline in the Program for International Student Assessement (PISA) points. As most students in the country currently perform around the threshold for functional literacy and assuming some will lose more than others, the estimates suggest that the percentage of students performing below functional literacy will increase by 3 percentage points (from 64 to 67 percent).
"The impact of COVID-19 on education and learning losses will have a decades-long impact on the economy by an estimated 2.9 percent, amounting to an overall economic loss of up to $1.9 billion every year", says Jean-Francois Marteau, World Bank Country Manager for Kazakhstan. "A focus on improving access to quality education, including distance learning, would be important to prevent a decline in the quality of human capital, especially among Kazakhstan's low-income population."
The report concludes that under the risk of a prolonged slump in the global oil market, Kazakhstan's pathway for a resilient recovery may focus on strengthening the effectiveness of public administration and services, including the use of e-platforms to deliver key public services, better tax administration, and a mechanism to review and redeploy fiscal resources toward better state programs. A renewed emphasis on reforms in the logistics, digital telecommunications, and financial sectors could help the overall private sector explore new opportunities.
China-Eurasia Council condemns aggression of Azerbaijan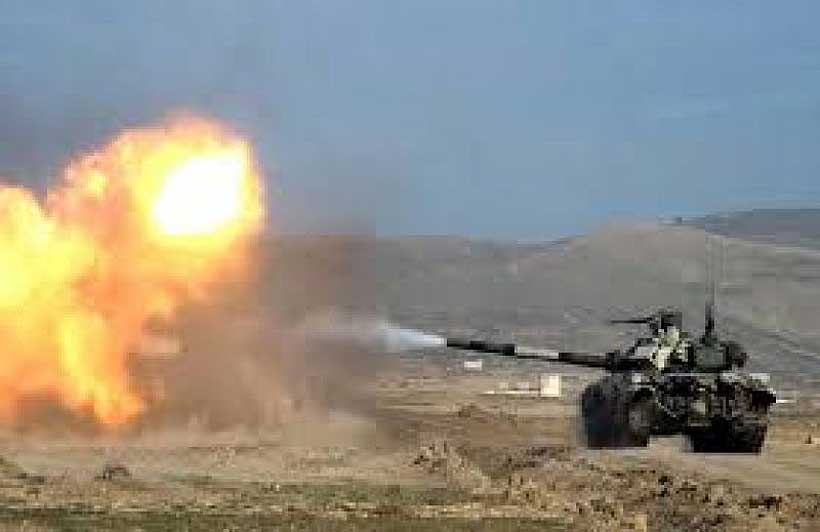 China-Eurasia Council for Political and Strategic Research strongly condemns Azerbaijani aggression which Baku started on July 12, 2020. Azerbaijani Ministry of Defense is a threat for the entire World as it is speaking about its aims to strike Metsamor Nuclear Plant, which is located in Armenia. Baku must understand that this is a crime against humanity, and it is equal to nuclear strike.The destruction of Metsamor Nuclear plant will be a disaster not only for Armenia, but also for Iran, Georgia and Azerbaijan, it will harm World's environment and stand a real problem for several generations of the World. It is worth mentioning, that this time Baku attacked the Northern borders of Armenia, which are sovereign territory of the Republic of Armenia according to International law. Azerbaijan violated the principle of territorial integrity of a sovereign state, which is one of the important pillars of International law.
China-Eurasia Council for Political and Strategic Research condemns Azerbaijan for using force against civilian population of Armenia and calls for peaceful negotiations. Baku must show solidarity and join global ceasefire initiated by the UN secretary general Antonio Guterres and must not try to escalate the situation on the border to deflect public attention from the situation concerning the outbreak of Covid-19 in Azerbaijan. We call official Baku to take care of Azerbaijani people in the hard times of Coronavirus and not send its soldiers to real death. Being multinational Council, for us It's terrible to hear about lossfrom both sides and we express our sincere condolences. Hopefully peace will come to South Caucasus, which is an important crossroad in Eurasian mainland and it can stand a very important link for Belt and Road Initiative, if all problems solved in a peaceful way.
Condemnation Of Armenian Aggression By Friends Of Azerbaijan (FoA)
Friends of Azerbaijan (FoA) strongly condemns the coward act of Armenians aggression in the Tovuz district of Azerbaijan that is a sheer violation of international borders and law. The act is an attempt of Armenia to drive global attention from the peaceful dialogue and negotiation process on Nagorno Karabakh.
In an online meeting of the delegates of the Friends of Azerbaijan (FoA), a joint declaration of condemnation has been issued by the honorable members of Friends of Azerbaijan (FoA).
According to this declaration, Armenian aggression can jeopardize the whole South Caucasus region. The incident on July 12, 2020, is being considered as a direct attack on Azerbaijan and the repercussions of this incident can result in massive catastrophe in the entire region.

The delegates of Friends of Azerbaijan (FoA) stressed the global powers to come forward and take serious action on Armenian intervention by violating the international border of Azerbaijan. The act of Armenia is an open challenge to the sovereignty of Azerbaijan.
Malik Ayub Sumbal founder of Friends of Azerbaijan (FoA) termed that Armenia is losing its legal and moral position on Nagorno Karabakh and there is mounting pressure on Armenia by the international community for the peaceful solution of Nagorno Karabakh according to the UN Resolutions. At this time to get rid of such kind of diplomatic moves, Armenia has launched another major front in Tovuz.
When the whole world is busy against the Covid19 Armenian Prime Minister has chosen a very dangerous path that can take the whole region into war and bloodshed.
Friends of Azerbijan (FoA) is firmly standing with shoulder by shoulder to the people of Azerbaijan and martyr's families at this hour.