Ingrid Jonker's Black Butterflies
Let us tell ghost stories.
Jonker is a ghost of her former self, but she is still in the land of the living — a tragic beauty in a state of personal turmoil and crisis.
"There is no time like the future to seal my fate," she thinks to herself, with growing uncertainty. She is unbearably nervous tonight. She fidgets. Her fingers twitch. The clock on the wall opposite her distracts her and she smokes cigarette after cigarette and then dashes them in an ashtray. She feels exposed, she paces up and down, but she still attaches no serious damage or blame to her last love affair. She was gentle and loving with her small daughter, Simone today. Simone is a beautiful child. Sweet and well behaved.
In Paris, she was already a writer in exile — cursed, perturbed and a voyeur who had high-maintenance tastes. She is still unclear about what she is going to do about her lover. Her resolve unraveled that night in the flat. Her beauty meant nothing to her. She was not conceited. What had her attractive looks brought her but ill-fated relationships, rejection, pain and suffering? Nothing dulled or sated her desire for love, for life, for a hot and heavy intellectual debate, which her voice was the center of. In retrospect, living in Apartheid, participating in conversations with other colored and black writers, poets and intellectuals at secret literary meetings had made her begin to doubt what she was living for.
She wanted to be taken seriously as a woman, but more importantly, as a writer. They were dangerously in hate with a patriarchal system. The essence of the identity being passed to her was a fate worse than death and could not guarantee security in her chosen field or career.
Love will change you in an indescribable way. It will make the strong weak, strong hearts weak, render the intellectual speechless, comedians will vanish and be replaced by philosophers; the funny will be replaced by philosophy and everything that was laughable before is serious and stimulating. The challenges of the human condition become painfully obvious. Death is the ultimate sacrifice, invisible and mysterious. Ingrid Jonker made a decision for herself that was useless.
There is no earthly justification for what she did. Removing the very substance of her gift, her genius from this world, by taking her own life, by drowning herself in the sea.
As they pulled the limp body from the ocean, the subject in death mirrored life. There was a chill in her embrace. Her fingers were numb. She was haunting, pale and beautiful, lacking tenderness. Her cheeks were wet as if from tears. Her mouth is full. Her lips are cool, as if she has drunk her fill. Her appetite is sated. She sleeps to dream, she does not speak and there is no lapsed recovery from the multiple meanings of words. There will no longer be the willing prerogative of an insomniac to stay up the whole night and blot out the stain of her sins by writing.
The male police officers' hair was windswept. They talked amongst themselves.
The breeze was salty, the morning tide came in, the breakers crashed against the rocks, the foam raced towards the shore, birds circling overhead perched on rocks and altered states were trapped in a war of nerves. Her eyes stared into the pale, blue sky. The beginning of the day was like her work, imaginative. It gave recognition to curious incidents in the still, mournful air of the morning. It concerned itself with the decline of evil and the harmful beginnings of the harvest of desolation.
The shadow of a ghost of a haunting memory refused to disappear into a hazy reverie. The poet, Ingrid Jonker, is dead. Her face has an unsmiling seriousness on it. Even in death, she is angelic. Her demeanor never giving way to the trouble or unfounded insecurity that lay underneath.
She is authentic, a true original, a unique. She will never know this in her own lifetime. Her life when held up to scrutiny in death will revere it. She knew what the imagination was capable of, the loneliness of the heart and when it was ready to surrender to a temporary escape into a romance. Her innocence and vulnerability reminds me of women ahead of the times they were born into, women who were visionaries, leaders, and had to endure great humiliation from powerful men, women from a more traditional public realm. Women like Joan of Arc, Saartjie Baartman, Susan Sontag, Princess Diana, Sylvia Plath and Marilyn Monroe.
She is barefoot in her flat. Her hair is dark, wild and free and falls across her face. Yet in her eyes, there is a declaration of having been to hell and back again. There has been a radical change in her behavior since she came back from Paris that has not escaped her but she does not speak of her experiences there, of the lingering sadness that torments her. The 'unhappiness' does not have a name yet, but soon the world will know and there is nothing she can do to protect her daughter from it.
Fate is like a drowned thing, an empty shell reserved for the sound of silence invoking the sound of the ocean. She has decided she is a poor activist, wife, mother, woman and lover. Simone, her daughter, wants to make her smile but she is tired of playing games.
Nonetheless she plays along, pretends to catch the joke, and today, when the journalist came for the interview, there was a glimmer of a smile on her face when her picture was taken. The picture of her as the famous, prize-winning poet. 'The female voice of her generation' was a small consolation to her. Without her father's love, she felt lost. Fame meant little or nothing to her and the turning point came now, this night. How different would things be in the morning for people that she had been estranged from for years, she wondered quietly to herself?
How many times, I wonder, did she have to redirect her focus when tears blurred her vision when she cried, when she was working? How do you survive a blessed and cursed childhood? What made her laugh, this sensitive, delicate woman? Who made her smile? The elementary particles of light became diffused on her face. It was translucent, her face was dreamy and her lashes were damp. There is a distracting air near the incident now as they wait for the coroner. Simone woke up in the stillness of the flat and went in search of her mother. She searched the rooms one by one and found that they were empty.
Where does this story begin? The car is hurtling down the road past everything a young Ingrid knows and loves. This is the world of a child, a babyish language, tea parties in the shade with her sister, barefoot on the sandy beach searching for beautiful feathers, smooth pebbles and colorful shells. Now history has turned the page. Their father has come to fetch them to live with him and his family. Their idyllic childhood is over forever.
This article/commentary was published as creative non-fiction on the online magazine StoryTime as Ingrid's Ghost.
As inequality grows, the UN fights for a fairer world
The 2030 Agenda for Sustainable Development – the UN's blueprint for a better and more sustainable future for all – calls for a reduction in inequality between and within countries. Nevertheless, global inequality is increasing. So what can be done?
Inequality is an "entrenched imbalance"
The question of inequality was raised several times by the UN in January: speaking at the World Economic Forum Annual Meeting in Davos, UN chief António Guterres pointed out that, while technological progress and globalization have led to "fantastic improvements" in many areas, they have also increased inequality and marginalized millions.
And, in her annual letter, Lise Kingo, CEO of the UN Global Compact, which supports private sector efforts to do business responsibly, noted that, in 2018, we saw "a small group of individuals are getting exponentially richer as billions are left behind in poverty."
Inequality is not only rising, it is also an "entrenched imbalance," according to Richard Kozul-Wright, a globalization expert and Director with the Trade and Development agency UNCTAD.
In an interview with UN News, which you can listen to here, Mr. Kozul-Wright said that notionally high employment rates in many economies mask the fact that wages and working conditions are not improving, and that whilst wages have been stagnant for a decade, dividends on shareholdings have been recovering, benefiting financial asset holders. His remarks came in the wake of the January launch of the 2019 World Economic Situation and Prospects (WESP) report which showed uneven growth (both between and within countries) that is often failing to reach where it is most needed.
Will AI take away our jobs, or transform them?
The beginning of 2019 saw a focus on the role of technology on the world of work, and the impact it is having on inequality. The International Labour Organization (ILO) launched a landmark report in January: the Global Commission on the Future of Work. This study concluded that technological innovations provide "countless opportunities" for workers, but warned that, if these technologies are not deployed as part of a human-centred agenda based on investing in people, work institutions and decent, sustainable employment, we run the risk of "sleepwalking into a world that widens existing inequalities and uncertainties."
One of the key technological innovations mentioned in the report, one that garners significant media attention, is artificial intelligence (AI). A report from the World Intellectual Property Organization (WIPO), published at the tail-end of January, noted a "quantum leap" in AI-related patents, suggesting that AI could soon "revolutionize all areas of daily life beyond the tech world."
AI inspires as much fear as excitement, evoking  a dystopian world in which more and more work is carried out by machines, with society split between a tiny super-rich elite and the rest, an unemployable mass of people with no prospect of finding work.
Kriti Sharma doesn't see things that way. She has been recognized by the UN as a Young Leader For Sustainable Development Goals, in recognition of her work to ensure that AI helps to create a better, fairer world, through her AI For Good organization, and her role in the Sage Future Makers Lab, which was set up to equip young people around the world with hands-on learning for entering a career in Artificial Intelligence.
Speaking to UN News, Ms. Sharma acknowledged that people who live in countries which are on the wrong side of the digital divide (with less access to data) will be at a disadvantage, and pointed to studies that show a gender divide is looming, with women twice as likely to lose their jobs to automation, because of the kind of work they are involved in: "We need to make sure that we give people enough opportunities to reskill themselves, otherwise we end up creating more inequality that we had before."
However, she believes that one of the biggest risks is failing to embrace this technology, and not equipping people with the skills to use it to solve global problems. Ms. Sharma laid out three ways to help ensure that AI brings about a fairer world.
First of all, it is important that a diverse group of people from many backgrounds are creating this technology, people who "understand society, policy-makers." The second point is to ensure that AI is being used to solve the "right problems," such as accelerating the Sustainable Development Goals, by diverting energy, research and funding into this area. And, lastly, international standards must be agreed upon, to make sure that the technology we create is used in a way that is safe and ethical for the world.
No progress without international cooperation
So, what is the way out of the "entrenched imbalance" of inequality? For the UN, a greater emphasis on international cooperation is an important part of the solution. The 2019 World Economic Situation and Prospects report concludes that, at a global level, a "cooperative and long-term strategy for global policy" is the way towards progress in reducing income inequality, and warns that a "withdrawal from multilateralism will pose further setbacks for those already being left behind."
As the Secretary-General told the audience in Davos, a coordinated and global response is the only way to fight inequality, because "we need to work together. There is no way we can do isolated responses to the problems we face, they are all interlinked."
Sexual Diversity in Hindi Cinema: A Beginning
Bollywood, or as the more politically correct call it the "Hindi Film Industry", released last week what is advocated as the first commercial film to portray love between two women characters in 'Ek Ladki Ko Dekha Toh Aisa Laga' (When I Saw a Girl I Felt That Way). A sterner breakthrough was in1996 when 'Fire', a path-breaking mainstream film boldly represented same-sex love between two women worn-out from their conjugal lives to find companionship in one another. Gatekeepers of Indian tradition and culture vandalized theatres and ran smear-campaigns against the film; it was way ahead of its time. The later Hindi films did little justice to aptly represent diversity by only typecasting characters to fit into the stereotypes of queer men as effeminate and reducing cross-dressers to a mere punch line.
The misrepresentations and badly written jokes were unobjectionable and continued to amuse the audience and homosexuality was typecast into a box of fallacies.  Homophobia persisted, if not strengthened, as influential politicians and famous yoga gurus condemned homosexuality as immoral and abnormal but treatable disease. Some went so far as to call it a Western import, an idea that was flowed in to corrupt the Indian purity. The retrograde legal standing on homosexuality as an unnatural activity remained a hurdle to depict properly the gravity of the issue in mainstream cinema. Yet, the fact remains that these films only reflected homophobia that truly exist in the society.
Following the decriminalization of homosexuality in India in September 2018, a six months later about woman struggling to come out to her family is exceptional. The film plays safe within the realm of a conventional narrative without going overboard. Not pushing the envelope to advocate for a radical change in thoughts and action, the film simply speaks for acceptance. But does it really get its message across?
Perhaps not. The movie's representation of homosexuality is washed out akin to the superficial dealing of homosexuality in India. It does not even do as much as show some physical intimacy between the main leads. It revolves around the obsolete narrative of a protective family that is oppressive to protect the woman. It shows a self-sacrificing situation where she is ready to marry a man only because she needs to put her family first, even before herself.
By doing this, the film is toying into a genre of a submissive female, a storyline that has always been exploited by Indian films. The act of women as submissive to the demands of the family by suppressing their desires to save the honor which lies in their character is outdated. For a film woke enough to speak about homosexuality openly, these outdated narratives were unnecessary as they tend to reinforce the norms that need to be eradicated from Indian cinema.
It goes without saying that Indian content is consumed across a huge geographical region, covering the whole of South Asia and also across Indian communities all over the world. A form of cultural hegemony has been established as local content is dominated by Indian content, thwarting native culture in the process. For the more diverse and liberal audience that consume these films it is concerning whether such things will also be internalized in more open societies.
However, delving into a topic that is untouched but essential in today's time, it is one baby step that will gauge the standing of the society on homosexuality. It is not to say that the issue has gained much acceptance largely. Sexual minorities in India continue to be marginalized and their struggles to fit as ordinary or to be treated equally into the society is crushing. Progressive films are one way to get on board to bring the required change.
Nevertheless, it is only with slight trepidation that filmmakers can proceed to depict 'bold' issues on screen. The presence of a paternalistically stringent censor board has always been a hurdle to pass. Fringe groups backed by strong political connections are almost at the ready to vandalize a film set and put a bounty on the director and actors for distorting Indian culture.
23 years after the fate of 'Fire', little has changed about acceptance – both in cinema and society. More progressive films in the mainstream might be a long way ahead in India, especially since the formula of success is doused in skewed gender representations. However, one can only hope for stronger scripts that stir the audience, incite dialogue, and then bring the change we have always wanted to see.
Human trafficking cases hit a 13-year record high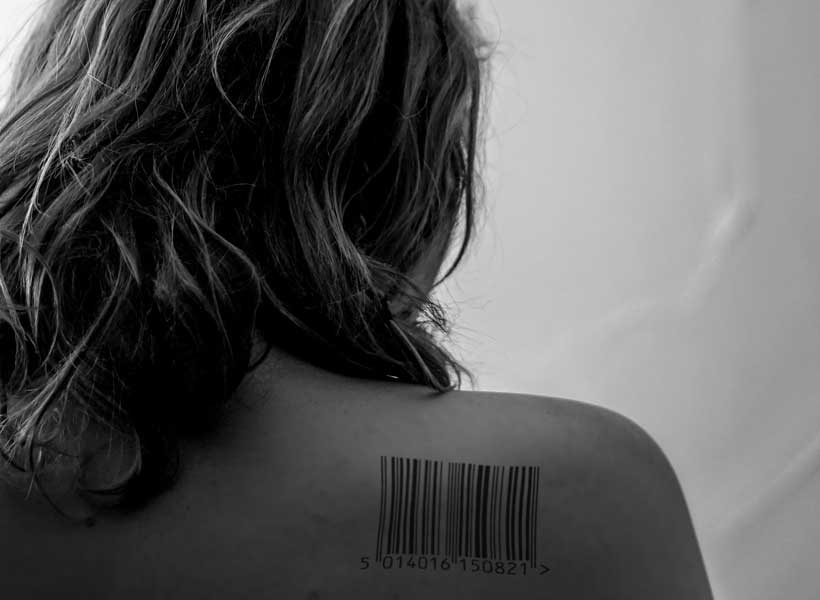 The latest Global Report On Trafficking In Persons, released on Tuesday by the United Nations Office on Drugs and Crime (UNODC) at UN headquarters in New York, shows a record-high number of cases detected during 2016, but also the largest recorded conviction rate of traffickers.
"The report was undertaken for a simple reason: if we want to succeed in confronting human trafficking in all its manifestations, we must better understand its scope and structure," said Yury Fedotov, UNODC's Executive Director as he presented the report in New York. "We need to appreciate where human trafficking is happening, who are its victims and who is perpetrating this crime."
According to the latest figures compiled by UNODC, the record conviction and detection rates could either be a sign that countries have strengthened their capacity to identify victims – such as through specific legislation, better coordination among law enforcement entities, and improved victim protection services – or, that the number of actual instances of trafficking has increased.
While in 2003 fewer than 20,000 cases had been recorded, the number of cases recorded in 2016 had jumped to over 25,000.
Despite improvements in data collection, impunity prevails
Over the last decade, the capacity of national authorities to track and assess patterns and flows of human trafficking has improved in many parts of the world. UNODC's report notes that this is also due to a specific focus of the international community in developing standards for data collection. In 2009, only 26 countries had an institution which systematically collected and disseminated data on trafficking cases, while by 2018, the number had risen to 65.
However, many countries in Africa and Asia continue to have low conviction rates, and at the same time detect fewer victims which, UNODC stresses, "does not necessarily mean that traffickers are not active".
In fact, the report shows that victims trafficked from areas of the world with low detection/conviction rates are found in large numbers in other areas of the world, suggesting that a high degree of impunity prevails in these low-reporting regions.
"This impunity could serve as an incentive to carry out more trafficking," the report warns.
Women and girls remain a major target
"Traffickers the world over continue to target women and girls," wrote Executive Director Fedotov, in the report's preface. 'The vast majority of detected victims of trafficking for sexual exploitation and 35 per cent of those trafficked for forced labour are female."
The report notes "considerable regional differences in the sex and age profiles of detected trafficking victims." In West Africa, most of the detected victims are children, both boys and girls, while in South Asia, victims are equally reported to be men, women and children. In Central Asia, a larger share of adult men is detected compared to other regions, while in Central America and the Caribbean, more girls are recorded.
Sexual exploitation, the top form of trafficking
Most of the victims detected globally are trafficked for sexual exploitation, especially in the Americas, Europe, and East Asia and the Pacific. In sub-Saharan Africa and the Middle East, trafficking for forced labour is the most commonly detected form. In Central Asia and South Asia, trafficking for forced labour and sexual exploitation are equally prevalent,
Other forms of human trafficking include: girls forced into marriage, more commonly detected in South-East Asia; children for illegal adoption, more common in Central and South American countries; forced criminality, mainly reported in Western and Southern Europe; and organ removal, primarily detected in North Africa, and Central and Eastern Europe.
"Victims can be in restaurants, fisheries, brothels, farms, homes, and even organ trafficking and illegal adoption," said Rani Hong, who survived child trafficking herself as she was taken from her family in India at age 7, submitted to intimidation, physical abuse and slavery, until she was sold for illegal adoption in Canada and later the United States.
"I was told by my witnesses that when I came into the United States, I was not able to walk because I had been locked in a small cage. This is what this industry is doing, and this is what happened to me."
Many other forms, such as trafficking for exploitation in begging, or for the production of pornographic material, are reported in different parts of the world.
Armed conflict and displacement, a key driver of human trafficking
The report shows that armed conflicts can increase vulnerability to trafficking in different ways as areas with weak rule of law and lack of resources to respond to crime, provide traffickers with a fertile terrain to carry out their operations, preying on those who are desparately in need.
Armed groups and other criminals may take the opportunity to traffic victims – including children – for sexual exploitation, sexual slavery, forced marriage, armed combat and various forms of forced labour. This is the case for example in sub-Saharan Africa, North Africa and the Middle East, South-East Asia and elsewhere.
In some refugee camps in the Middle East, also, it has been documented that girls and young women have been 'married off' without their consent and subjected to sexual exploitation in neighbouring countries.
In addition, recruitment of children for use as armed combatants is widely documented. UNODC's report notes that within conflict zones, armed groups can use trafficking as a strategy to assert territorial dominance, spread fear among civilians in the territories where they operate to keep the local population under control. They may also use women and girls as 'sex slaves' or force them into marriages to appeal to new potential male recruits.
The study shows that in all the conflicts examined for the report, forcibly displaced populations (refugees and internally displaced families) have been specifically targeted: from settlements of Syrian and Iraqi refugees, to Afghans and Rohingya fleeing conflict and persecution.
Notably, the risk faced by migrants and refugees travelling through conflict areas, such as Libya or parts of sub-Saharan Africa, is also well documented: in Libya, for example, militias control some detention centres for migrants and refugees and are coercing detained migrants and asylum seekers for different exploitative purposes.
"While we are far from ending impunity, we have made headway in the 15 years since the Protocol against Trafficking in Persons entered into force," said UNODC's chief Mr. Fedotov, as he noted that "nearly every country now has legislation in place criminalizing human trafficking".
"The international community needs to accelerate progress to build capacities and cooperation, to stop human trafficking in conflict situations and in all our societies where this terrible crime continues to operate in the shadows," he stated in the report's preface.