Is Turkmenistan's gas line a pipe dream?
Welcome to the Caspian Daily, where you will find the 10 most important things you need to know on Caspian Sea Region. We appreciate ideas, reports, news and interesting articles. Send along to Caspian[at]moderndiplomacy.eu or on Twitter: @DGiannakopoulos
1For many, the Turkmenistan-Afghanistan-Pakistan-India (Tapi) gas pipeline is nothing but a pipe dream.Its starting point is in Turkmenistan, one of the most isolated and closed-for-business states in the world, before it goes through war-torn Afghanistan and then reaches two countries that are hard to describe as partners – Pakistan and India.However, Turkmenistan insists that the pipeline's construction will start by the end of 2015. The visit in May of Pakistani Prime Minister Nawaz Sharif to Ashgabat seemed to confirm this – both sides pledged to put fast track the project. Likewise the recent visit of Indian Prime Minister Narendra Modi to Turkmenistan is also being seen as a boost to the project" writes Abdujalil Abdurasulov for BBC.
2Azerbaijan to produce nuclear fuel? Azerbaijan aims to develop nuclear research in the country and produce nuclear fuel. The Emergency Situations Ministry together with the Ministry of Communications and High Technologies and the International Atomic Energy Agency are working on a feasibility study for a nuclear research reactor, according to a statement by Communications Minister Ali Abbasov at a meeting of the Cabinet of Ministers."We also teamed up with the Ecology and Natural Resources Ministry to launch a geological investigation of nuclear deposits in Azerbaijan," he said."If we find enough sources we will draw up a package of proposals on the production of nuclear fuel in the country, and submit it to the government," the minister added.
3Russia, China to Stage Naval Exercises in Sea of Japan in Late August. The exercises will include approximately 20 ships and support vessels, as well as aircraft from both sides. "For the first time joint training on the marine Klerk Range will include marine landings using landing vessels and flight aviation from both sides," Capt. 1st Rank Roman Martov said.
4How Iran's nuclear deal affects India. The landmark nuclear deal between Iran and major world powers has enabled Tehran to restore normal trade with many countries. But before the deal was reached, and despite crippling sanctions, India was among a handful of countries doing billions of dollars of trade with Iran. The lifting of sanctions will have significant implications for Delhi, which hopes to reinvigorate its economic and strategic engagement with Tehran. However, there are concerns among Indian businessmen that Iran may now play hard to get, or even turn to more competitive international players. The BBC's Anbarasan Ethirajan looks at the impact on India and its economic interests.
5Rosatom promotes its technologies at the PowerGen Africa conference in Cape Town. Rosatom executives gave an overview of the State corporation, which had 250 000 employees in over 360 companies and boasted an order portfolio of $101.4-billion. It is the second largest nuclear energy corporation in the world according to installed nuclear capacity and makes up 17% of the world nuclear fuel market. Besides its dominance in nuclear power stations, it had extensive experience in thermal power technologies, which it was keen to share with South Africa. Rosatom had a separate thermal power utility.
6Kazakhstan to build new refinery jointly with Iran. Kazakhstan will construct a new – fourth refinery in the Mangistau region, Rakimbek Amirjanov, the deputy akim of the Mangistau region said at a briefing on July 15. He also noted that the construction of the refinery will be conducted jointly with Iran, local Kazakh media reported."Akimat is considering the construction of Kazakhstan's fourth refinery jointly with the Iranian side. We have conducted an analysis and received a confirmation from the Iranian side," he stressed. "Currently, we have offered to jointly construct a refinery. It will be located in the Mangistau region. Oil products will be sent from Mangistau to the northern ports of Iran."Amirjanov went on to add that Iran and Kazakhstan have already held a number of official negotiations. Also, there are large companies in Kazakhstan that are interested in investing in this project.
7Ukraine wants to buy Kazakh and Turkmen gas. Head of the European integration department at the Ukrainian Energy and Coal Industry Ministry Mykhailo Bno-Airiyan said that Ukraine was interested in buying gas from Kazakhstan and Turkmenistan. It was reported by in October 2014 Ukraine's temporary charge d'affaires in Kazakhstan Yuri Lazebnik expressed Ukraine's interest in getting gas from Kazakhstan bypassing Russia. But that time Kazakhstan did not confirm that any official request from Ukraine regarding gas was made.
8Electronic property registration service for Azerbaijan. A new online system will simplify the procedure of real estate registration for Azerbaijani citizens. After having signed and notarized a real estate purchase contract, citizens and legal entities will no longer need to revisit the registrar for documentation. The new paperless system will make it possible to register real estate online. The National System of Real Estate Registration may provide an online payment system for state fees to further simply the registration procedure.
9A new era for Iran. "Iran, host to many unique cultural treasures largely unseen by western eyes, is expecting a significant rise in the number of tourists visiting the country in the wake of this week's historic nuclear deal. President Hassan Rouhani's government is taking fresh measures to ease or abolish visa requirements for most foreign visitors and build as many as 200 new hotels, as existing accommodation is insufficient to cater for the spike in tourism that has occurred since his election in 2013. Iran's vice-president for tourism, Masoud Soltanifar, said that "bright days" lie ahead for the country's tourism industry following the nuclear agreement struck in Vienna. "No other industry in Iran will see a bigger boost than tourism as the result of this deal," he said" writes Saeed Kamali Dehghan for the guardian.
10Azerbaijan's oil production fell by 1.7% year-on-year. In June 2015 oil production in Azerbaijan declined by 2.5% compared to May 2015.The State Statistics Committee reports that in Jan-Jun the country produced 20.971 million tons of oil that was less than production in Jan-Jun 2014 by 1.7%.
The COVID-19 Shock to Kazakhstan's Economy Largest in Two Decades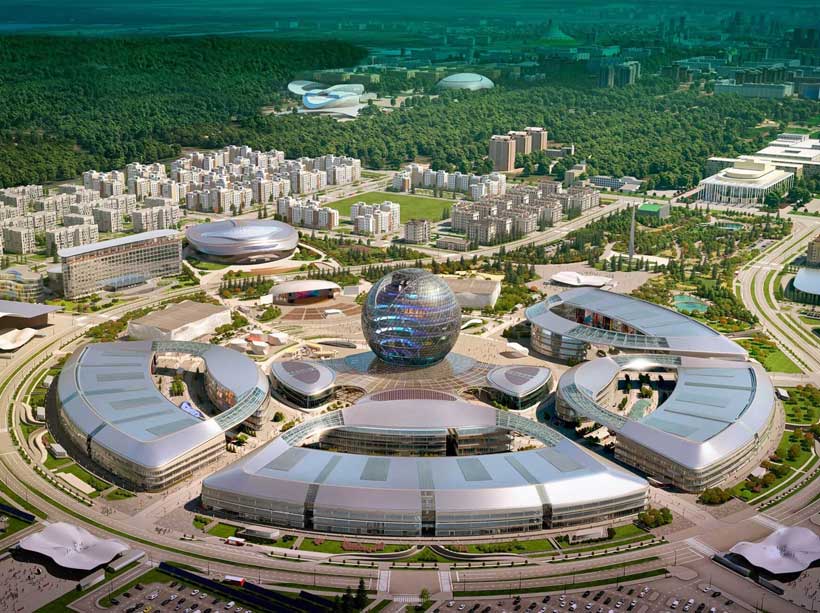 For the first time since the late 1990s Kazakhstan's economy is expected to contract by projected 3 percent in 2020 with a moderate recovery by 2.5 percent in 2021, according to the World Bank's latest Kazakhstan Economic Update (Summer 2020) – Navigating the Crisis report.
Although Kazakhstan's GDP showed mild growth at 2.3 percent in the first quarter, economic activities weakened in the following months as commodity prices dropped, trade declined, and COVID-19 preventive measures slowed economic activity. Consumer demand showed moderate growth at at 1.2 percent, reflecting growing concerns over COVID-19 and the restriction measures. Investment is expected to ease to 1.0 percent annually, supported mostly by the on-going foreign direct investments into the oil and gas industry and residential construction. Supply disruptions and currency depreciation pushed up inflation to above the upper bound of the National Bank target range.
"The authorities acted early to contain the COVID-19 pandemic, and the accumulated fiscal buffers allow the government to introduce a relief package to mitigate the impacts of COVID-19 on the economy," said Sjamsu Rahardja, Senior Country Economist, World Bank in Kazakhstan. "Weak demand and oil prices, as well as the protacted pandemic expose significant risks to the economic outlook. Authorities may want to consider using the available resources to provide relief to the poor and vulnerable, protect productive assets, and introduce reforms to sustain economic recovery."
A prolonged crisis is likely to increase poverty and can increase inequality in Kazakhstan. Preliminary estimates suggest that poverty rate may rise in 2020 from a projected 8.3 to 12.7 percent – equating to more than 800 thousand additional people living in poverty. The shock to the labor market in Kazakhstan due to both the pandemic and the mitigation measures, is expected to have severe implications for jobs, particularly in sectors that employ low-skilled workers.
The report also argues that COVID-19 has a negative impact on human capital development in Kazakhstan. Unequal access to quality education, especially during lockdown, can negatively impact human capital development for the poor. School closures could result in learning loss of more than one-third of a school year and the impact could mean a decline in the Program for International Student Assessement (PISA) points. As most students in the country currently perform around the threshold for functional literacy and assuming some will lose more than others, the estimates suggest that the percentage of students performing below functional literacy will increase by 3 percentage points (from 64 to 67 percent).
"The impact of COVID-19 on education and learning losses will have a decades-long impact on the economy by an estimated 2.9 percent, amounting to an overall economic loss of up to $1.9 billion every year", says Jean-Francois Marteau, World Bank Country Manager for Kazakhstan. "A focus on improving access to quality education, including distance learning, would be important to prevent a decline in the quality of human capital, especially among Kazakhstan's low-income population."
The report concludes that under the risk of a prolonged slump in the global oil market, Kazakhstan's pathway for a resilient recovery may focus on strengthening the effectiveness of public administration and services, including the use of e-platforms to deliver key public services, better tax administration, and a mechanism to review and redeploy fiscal resources toward better state programs. A renewed emphasis on reforms in the logistics, digital telecommunications, and financial sectors could help the overall private sector explore new opportunities.
China-Eurasia Council condemns aggression of Azerbaijan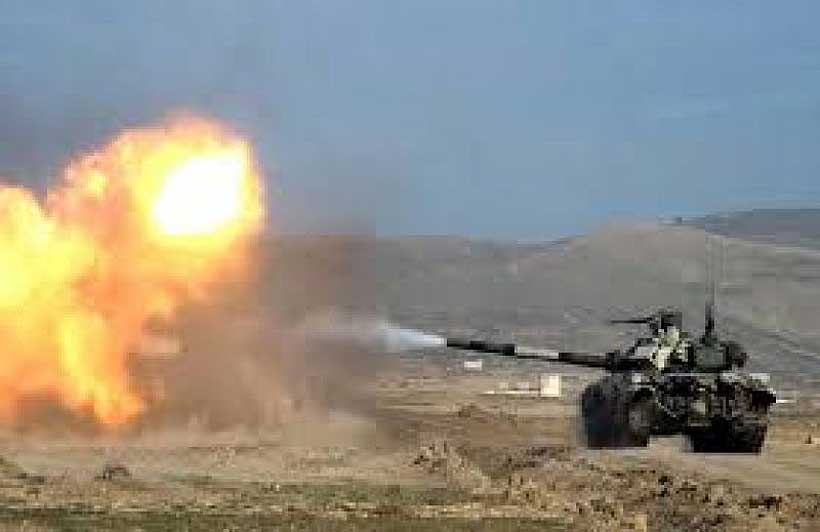 China-Eurasia Council for Political and Strategic Research strongly condemns Azerbaijani aggression which Baku started on July 12, 2020. Azerbaijani Ministry of Defense is a threat for the entire World as it is speaking about its aims to strike Metsamor Nuclear Plant, which is located in Armenia. Baku must understand that this is a crime against humanity, and it is equal to nuclear strike.The destruction of Metsamor Nuclear plant will be a disaster not only for Armenia, but also for Iran, Georgia and Azerbaijan, it will harm World's environment and stand a real problem for several generations of the World. It is worth mentioning, that this time Baku attacked the Northern borders of Armenia, which are sovereign territory of the Republic of Armenia according to International law. Azerbaijan violated the principle of territorial integrity of a sovereign state, which is one of the important pillars of International law.
China-Eurasia Council for Political and Strategic Research condemns Azerbaijan for using force against civilian population of Armenia and calls for peaceful negotiations. Baku must show solidarity and join global ceasefire initiated by the UN secretary general Antonio Guterres and must not try to escalate the situation on the border to deflect public attention from the situation concerning the outbreak of Covid-19 in Azerbaijan. We call official Baku to take care of Azerbaijani people in the hard times of Coronavirus and not send its soldiers to real death. Being multinational Council, for us It's terrible to hear about lossfrom both sides and we express our sincere condolences. Hopefully peace will come to South Caucasus, which is an important crossroad in Eurasian mainland and it can stand a very important link for Belt and Road Initiative, if all problems solved in a peaceful way.
Condemnation Of Armenian Aggression By Friends Of Azerbaijan (FoA)
Friends of Azerbaijan (FoA) strongly condemns the coward act of Armenians aggression in the Tovuz district of Azerbaijan that is a sheer violation of international borders and law. The act is an attempt of Armenia to drive global attention from the peaceful dialogue and negotiation process on Nagorno Karabakh.
In an online meeting of the delegates of the Friends of Azerbaijan (FoA), a joint declaration of condemnation has been issued by the honorable members of Friends of Azerbaijan (FoA).
According to this declaration, Armenian aggression can jeopardize the whole South Caucasus region. The incident on July 12, 2020, is being considered as a direct attack on Azerbaijan and the repercussions of this incident can result in massive catastrophe in the entire region.

The delegates of Friends of Azerbaijan (FoA) stressed the global powers to come forward and take serious action on Armenian intervention by violating the international border of Azerbaijan. The act of Armenia is an open challenge to the sovereignty of Azerbaijan.
Malik Ayub Sumbal founder of Friends of Azerbaijan (FoA) termed that Armenia is losing its legal and moral position on Nagorno Karabakh and there is mounting pressure on Armenia by the international community for the peaceful solution of Nagorno Karabakh according to the UN Resolutions. At this time to get rid of such kind of diplomatic moves, Armenia has launched another major front in Tovuz.
When the whole world is busy against the Covid19 Armenian Prime Minister has chosen a very dangerous path that can take the whole region into war and bloodshed.
Friends of Azerbijan (FoA) is firmly standing with shoulder by shoulder to the people of Azerbaijan and martyr's families at this hour.