Why did Obama praise Putin?
Welcome to the Caspian Daily, where you will find the 10 most important things you need to know on Caspian Sea Region. We appreciate ideas, reports, news and interesting articles. Send along to Caspian[at]moderndiplomacy.eu or on Twitter: @DGiannakopoulos
1Why did Obama praise Putin? "Putin may be expecting to see a new international order, hoping that Obama will agree to a throwback to the days of "spheres of influence," in which the United States gives latitude so certain countries can exercise influence in certain regions. Under that geopolitical structure, Russia would be tacitly allowed by the United States to be the dominant power in its neighborhood including, say, Ukraine, and other former Soviet Republic states, while Iran would call the shots in its part of the world, much as it tries to do with some success now in Lebanon, Iraq, Syria, Yemen and elsewhere" writes Frida Ghitis for CNN.
2The oil and gas sector of Kazakhstan. Organization of procurements at key E&P companies 2014 – this research study provides an overview of the country's oil and gas industry with a breakdown into key performance indicators over the last five years and an overview of the procurement system for goods services and expendables in the industry. The report examines domestic ways and means by which the major industry players arrange procurements devoting due attention to subtle features and fine details. [ResearchMoz.us]
3Azerbaijan Country Profile. An instant guide to the political, economic, demographic, industrial, and business environment of Azerbaijan. The report provides a range of quantitative and qualitative information on a variety of national aspects including geography, education, labor, infrastructure, tax, trade, investment, and ease of doing business. It also provides a PESTLE analysis of the country's business climate. The profile can be an effective tool for businesses in their marketing, strategy, and planning exercises when studying the future prospects of an economy. [Research and Markets]
4Kazakhstan Expands Visa-Free Travel Program. The former Soviet republic in Central Asia, bordered by Russia and China, among others, said the new rules would eliminate visa requirements for travelers from Australia, Belgium, Britain, Finland, France, Germany, Hungary, Italy, Japan, Malaysia, Monaco, the Netherlands, Norway, Singapore, Spain, Sweden, Switzerland, the United Arab Emirates and the United States. The new policy will remain in effect until at least the end of 2017.
5Obama echoes Reagan on Iran. "When President Ronald Reagan met Mikhail Gorbachev in Geneva in November 1985, he whispered to the Soviet leader: "I bet the hard-liners in both our countries are bleeding when we shake hands." Iran is not the Soviet Union. But the Reagan legacy is worth pondering to understand why, barely hours after the nuclear deal with Iran was announced, so many of President Obama's critics leapt to conclude that the accord, as House Speaker John Boehner (R-Ohio) said, would "only embolden Iran — the world's largest sponsor of terror." Many of the president's supporters were just as fast off the mark in backing him" writes E.J. Dionne Jr. for Washington Post.
6Turkmenistan must find way to sell its gas to Europe. Bruce Pannier an expert on Central Asia, stressed that Turkmenistan does have long-term contracts with China to sell at least 65 billion cubic meters (bcm) annually and possibly up to 80 bcm."But the modest contracts Turkmenistan has with Iran are likely to vanish completely in just a few years as Iran develops its own internal gas pipeline network. Gas exports to Russia have fallen from some 42 bcm in 2008 to 4 bcm now and it could fall even further," he said. Expert is also skeptical about TAPI (Turkmenistan-Afghanistan-Pakistan-India gas pipeline) project, which, he believes might never be built. "So for Turkmenistan it is not just a question of it would nice to sell gas to Europe, it is more a matter of Turkmenistan must find a way to sell gas to Europe or the country will be left with only China as a customer," Pannier said adding that in such a situation the advantage in negotiating price will be with Beijing. [trend.az]
7Putin Flexes Diplomatic Muscle on Iran. "Some analysts questioned why Russia would be so eager to help bring about the nuclear accord, as the return of Iran to the world oil market could further depress prices and hurt the Russia economy, which is heavily dependent on petroleum sales and already in recession."Russia has been rather ambivalent about striking the deal, not because it is worried about the Iranian nuclear program, but because it is worried about the Iranian oil," said Pavel K. Baev, a researcher at the Peace Research Institute in Oslo" David M. Herszenhorn and Steven Lee Myers for the New York Times.
8Azerbaijan to develop tourism industry. Azerbaijan's tourism industry will receive a fresh boost as the country plans to cut airfare, hotel prices, and facilitate is visa process, while constructing additional budget hotels. Vugar Shikhammadov, the head of the Information and Public Relations Department of Azerbaijani Culture and Tourism Ministry, has said that the Ministry has begun to execute instructions on developing tourism given by President Ilham Aliyev during the Cabinet meeting. President Aliyev has ordered to speed up the procedure of issuing visas to tourists, and reduce air and hotel fares in the country.
9Obama and Putin: Does the Iran deal predict future cooperation? "Tuesday's Iran deal may have paved the way for a new partnership – not between Iran and the P5+1 countries, but between two of the P5+1 countries themselves. President Barack Obama said that during the long-awaited deal's negotiations he found an unlikely ally in Russian president Vladimir Putin. In an interview with The New York Times' Thomas Friedman, Mr. Obama said Mr. Putin's cooperation "surprised" him and was critical to the agreement's realization. He also referenced a recent phone call from Putin that made him optimistic for future cooperation over Syria. "Russia was a help on this," Obama said. "I'll be honest with you. I was not sure given the strong differences we are having with Russia right now around Ukraine, whether this would sustain itself. Putin and the Russian government compartmentalized on this in a way that surprised me, and we would have not achieved this agreement had it not been for Russia's willingness to stick with us and the other P5-Plus members in insisting on a strong deal." writes Sarah Caspari for the Christian Science Monitor.
10Azerbaijan sees 13% growth in commodity market. In January-June 2015, AZN 12 bln-good were sold to consumers in the retail trade subjects, up 13.4% from previous year. State Statistical Committee says AZN 49.5% of the sold products fell to share of food products, drinks and tobacco products, 50.5% – to share of non-food products. Share of non-food products rose 1.3 percentage points.
China-Eurasia Council condemns aggression of Azerbaijan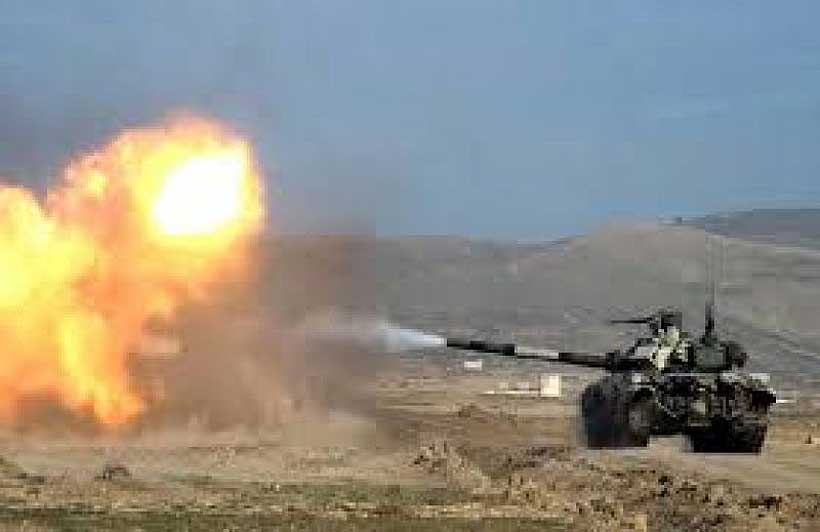 China-Eurasia Council for Political and Strategic Research strongly condemns Azerbaijani aggression which Baku started on July 12, 2020. Azerbaijani Ministry of Defense is a threat for the entire World as it is speaking about its aims to strike Metsamor Nuclear Plant, which is located in Armenia. Baku must understand that this is a crime against humanity, and it is equal to nuclear strike.The destruction of Metsamor Nuclear plant will be a disaster not only for Armenia, but also for Iran, Georgia and Azerbaijan, it will harm World's environment and stand a real problem for several generations of the World. It is worth mentioning, that this time Baku attacked the Northern borders of Armenia, which are sovereign territory of the Republic of Armenia according to International law. Azerbaijan violated the principle of territorial integrity of a sovereign state, which is one of the important pillars of International law.
China-Eurasia Council for Political and Strategic Research condemns Azerbaijan for using force against civilian population of Armenia and calls for peaceful negotiations. Baku must show solidarity and join global ceasefire initiated by the UN secretary general Antonio Guterres and must not try to escalate the situation on the border to deflect public attention from the situation concerning the outbreak of Covid-19 in Azerbaijan. We call official Baku to take care of Azerbaijani people in the hard times of Coronavirus and not send its soldiers to real death. Being multinational Council, for us It's terrible to hear about lossfrom both sides and we express our sincere condolences. Hopefully peace will come to South Caucasus, which is an important crossroad in Eurasian mainland and it can stand a very important link for Belt and Road Initiative, if all problems solved in a peaceful way.
Condemnation Of Armenian Aggression By Friends Of Azerbaijan (FoA)
Friends of Azerbaijan (FoA) strongly condemns the coward act of Armenians aggression in the Tovuz district of Azerbaijan that is a sheer violation of international borders and law. The act is an attempt of Armenia to drive global attention from the peaceful dialogue and negotiation process on Nagorno Karabakh.
In an online meeting of the delegates of the Friends of Azerbaijan (FoA), a joint declaration of condemnation has been issued by the honorable members of Friends of Azerbaijan (FoA).
According to this declaration, Armenian aggression can jeopardize the whole South Caucasus region. The incident on July 12, 2020, is being considered as a direct attack on Azerbaijan and the repercussions of this incident can result in massive catastrophe in the entire region.

The delegates of Friends of Azerbaijan (FoA) stressed the global powers to come forward and take serious action on Armenian intervention by violating the international border of Azerbaijan. The act of Armenia is an open challenge to the sovereignty of Azerbaijan.
Malik Ayub Sumbal founder of Friends of Azerbaijan (FoA) termed that Armenia is losing its legal and moral position on Nagorno Karabakh and there is mounting pressure on Armenia by the international community for the peaceful solution of Nagorno Karabakh according to the UN Resolutions. At this time to get rid of such kind of diplomatic moves, Armenia has launched another major front in Tovuz.
When the whole world is busy against the Covid19 Armenian Prime Minister has chosen a very dangerous path that can take the whole region into war and bloodshed.
Friends of Azerbijan (FoA) is firmly standing with shoulder by shoulder to the people of Azerbaijan and martyr's families at this hour.
Kyrgyz Republic to Enhance Quality of Education with World Bank Financing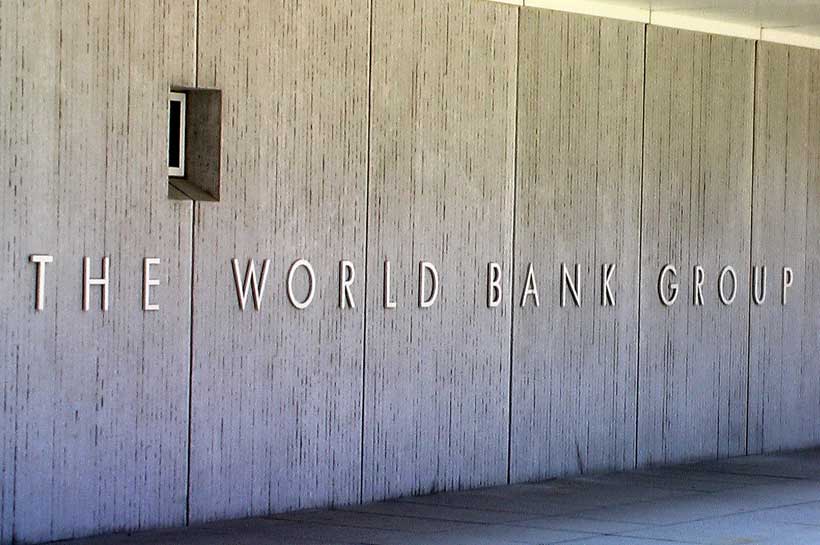 The Kyrgyz Republic will receive World Bank financing for the Learning for the Future Project in the amount of $50 million, on highly concessional terms. $25 million is allocated in the form of a grant, which requires no repayment, while the other $25 million is credit with a 0.75% interest rate, with repayments eased over 38 years, and a six-year grace period.
"The Learning for the Future Project aims to help raise the Kyrgyz Republic's human capital through enhancing school readiness and teacher effectiveness," says Bolormaa Amgaabazar, World Bank Country Manager for the Kyrgyz Republic. "The project puts special emphasis on distance and online learning, increasing digital literacy and building teacher capacity for best teaching-learning practice. Such support will help the country's education system better respond to learning from home during the current school closures and recovery period from the COVID-19 pandemic. In the long run, this approach will help better prepare children for learning and adapting to a fast-changing future economy."
The project has four main areas of support: expanding school readiness for underserved children; increasing effectiveness in teaching practice; enhancing technology-enabled support for learning; and enhancing measurement of learning. In the coming five years, the project will specifically help:
Establish 500 fully equipped community-based kindergartens in rehabilitated premises, thus enabling a successful transition to school for 20,000 children aged 3-5 years, in poor communities countrywide;
Build teacher competencies for more effective teaching of reading, mathematics and sciences in primary and secondary schools, through training in effective pedagogy and assessment, provision of digital learning content, resources and materials in 1,200 schools (53 percent of the total number of schools in the country);
Provide digital literacy training for 36,000 teachers to enhance their capacities to use digital technologies for professional development and effective teaching;
Equip 1,200 schools with an IT platform to support technology-enabled teaching and learning. The Republican Institute of In-Service Teacher Training will assist in developing digital content for teaching and learning;
Introduce a new criteria-based assessment instrument and methodology, develop and introduce standardized tests aligned with new learning standards, conduct the National Learning Assessment in 2023 for grades 4 and 8, and participate in the Program for International Student Assessment (PISA) 2024.
The project will be implemented by the Ministry of Education and Science of the Kyrgyz Republic during 2020-2025, using its existing institutional structures and in compliance with relevant World Bank procedures and standards.
The project supports the World Bank's 2019-2022 Country Partnership Framework for the Kyrgyz Republic and is closely aligned with the National Education Sector Strategy-2040 of the Ministry of Education and Science, which is now under development. The project was approved by the World Bank's Board of Executive Directors on March 31, 2020 and was ratified by the Parliament of the Kyrgyz Republic on June 11, 2020.