Why did Obama praise Putin?
Welcome to the Caspian Daily, where you will find the 10 most important things you need to know on Caspian Sea Region. We appreciate ideas, reports, news and interesting articles. Send along to Caspian[at]moderndiplomacy.eu or on Twitter: @DGiannakopoulos
1Why did Obama praise Putin? "Putin may be expecting to see a new international order, hoping that Obama will agree to a throwback to the days of "spheres of influence," in which the United States gives latitude so certain countries can exercise influence in certain regions. Under that geopolitical structure, Russia would be tacitly allowed by the United States to be the dominant power in its neighborhood including, say, Ukraine, and other former Soviet Republic states, while Iran would call the shots in its part of the world, much as it tries to do with some success now in Lebanon, Iraq, Syria, Yemen and elsewhere" writes Frida Ghitis for CNN.
2The oil and gas sector of Kazakhstan. Organization of procurements at key E&P companies 2014 – this research study provides an overview of the country's oil and gas industry with a breakdown into key performance indicators over the last five years and an overview of the procurement system for goods services and expendables in the industry. The report examines domestic ways and means by which the major industry players arrange procurements devoting due attention to subtle features and fine details. [ResearchMoz.us]
3Azerbaijan Country Profile. An instant guide to the political, economic, demographic, industrial, and business environment of Azerbaijan. The report provides a range of quantitative and qualitative information on a variety of national aspects including geography, education, labor, infrastructure, tax, trade, investment, and ease of doing business. It also provides a PESTLE analysis of the country's business climate. The profile can be an effective tool for businesses in their marketing, strategy, and planning exercises when studying the future prospects of an economy. [Research and Markets]
4Kazakhstan Expands Visa-Free Travel Program. The former Soviet republic in Central Asia, bordered by Russia and China, among others, said the new rules would eliminate visa requirements for travelers from Australia, Belgium, Britain, Finland, France, Germany, Hungary, Italy, Japan, Malaysia, Monaco, the Netherlands, Norway, Singapore, Spain, Sweden, Switzerland, the United Arab Emirates and the United States. The new policy will remain in effect until at least the end of 2017.
5Obama echoes Reagan on Iran. "When President Ronald Reagan met Mikhail Gorbachev in Geneva in November 1985, he whispered to the Soviet leader: "I bet the hard-liners in both our countries are bleeding when we shake hands." Iran is not the Soviet Union. But the Reagan legacy is worth pondering to understand why, barely hours after the nuclear deal with Iran was announced, so many of President Obama's critics leapt to conclude that the accord, as House Speaker John Boehner (R-Ohio) said, would "only embolden Iran — the world's largest sponsor of terror." Many of the president's supporters were just as fast off the mark in backing him" writes E.J. Dionne Jr. for Washington Post.
6Turkmenistan must find way to sell its gas to Europe. Bruce Pannier an expert on Central Asia, stressed that Turkmenistan does have long-term contracts with China to sell at least 65 billion cubic meters (bcm) annually and possibly up to 80 bcm."But the modest contracts Turkmenistan has with Iran are likely to vanish completely in just a few years as Iran develops its own internal gas pipeline network. Gas exports to Russia have fallen from some 42 bcm in 2008 to 4 bcm now and it could fall even further," he said. Expert is also skeptical about TAPI (Turkmenistan-Afghanistan-Pakistan-India gas pipeline) project, which, he believes might never be built. "So for Turkmenistan it is not just a question of it would nice to sell gas to Europe, it is more a matter of Turkmenistan must find a way to sell gas to Europe or the country will be left with only China as a customer," Pannier said adding that in such a situation the advantage in negotiating price will be with Beijing. [trend.az]
7Putin Flexes Diplomatic Muscle on Iran. "Some analysts questioned why Russia would be so eager to help bring about the nuclear accord, as the return of Iran to the world oil market could further depress prices and hurt the Russia economy, which is heavily dependent on petroleum sales and already in recession."Russia has been rather ambivalent about striking the deal, not because it is worried about the Iranian nuclear program, but because it is worried about the Iranian oil," said Pavel K. Baev, a researcher at the Peace Research Institute in Oslo" David M. Herszenhorn and Steven Lee Myers for the New York Times.
8Azerbaijan to develop tourism industry. Azerbaijan's tourism industry will receive a fresh boost as the country plans to cut airfare, hotel prices, and facilitate is visa process, while constructing additional budget hotels. Vugar Shikhammadov, the head of the Information and Public Relations Department of Azerbaijani Culture and Tourism Ministry, has said that the Ministry has begun to execute instructions on developing tourism given by President Ilham Aliyev during the Cabinet meeting. President Aliyev has ordered to speed up the procedure of issuing visas to tourists, and reduce air and hotel fares in the country.
9Obama and Putin: Does the Iran deal predict future cooperation? "Tuesday's Iran deal may have paved the way for a new partnership – not between Iran and the P5+1 countries, but between two of the P5+1 countries themselves. President Barack Obama said that during the long-awaited deal's negotiations he found an unlikely ally in Russian president Vladimir Putin. In an interview with The New York Times' Thomas Friedman, Mr. Obama said Mr. Putin's cooperation "surprised" him and was critical to the agreement's realization. He also referenced a recent phone call from Putin that made him optimistic for future cooperation over Syria. "Russia was a help on this," Obama said. "I'll be honest with you. I was not sure given the strong differences we are having with Russia right now around Ukraine, whether this would sustain itself. Putin and the Russian government compartmentalized on this in a way that surprised me, and we would have not achieved this agreement had it not been for Russia's willingness to stick with us and the other P5-Plus members in insisting on a strong deal." writes Sarah Caspari for the Christian Science Monitor.
10Azerbaijan sees 13% growth in commodity market. In January-June 2015, AZN 12 bln-good were sold to consumers in the retail trade subjects, up 13.4% from previous year. State Statistical Committee says AZN 49.5% of the sold products fell to share of food products, drinks and tobacco products, 50.5% – to share of non-food products. Share of non-food products rose 1.3 percentage points.
Safer roads, a global development challenge for all
Every 24 seconds someone is killed in traffic, making safety on the world's roads a global development challenge for all societies, especially for the most vulnerable, a senior UN official has said, ahead of the first ever High-level General Assembly Meeting on Improving Road Safety.
Nneka Henry, who heads the United Nations Road Safety Fund (UNRSF) Secretariat, noted that 500 children die in crashes every day, and that of the older population, women are 17 times more likely to be killed during a car crash than men, even when wearing seatbelts.
Challenge for all
Despite these statistics, road safety is not just a challenge for women or for young people. It is "for each and every one of us who walk, ride, cycle or drive on our roads," Ms. Henry told Diedra Sealey, a young diplomat in the President of the General Assembly's HOPE Fellowship programme.
The interview took place ahead of the High-level Meeting of the General Assembly on Improving Road Safety, which gets underway at UN Headquarters in New York on Thursday and Friday, organized by the President of the General Assembly, Abdulla Shahid, and the World Health Organization (WHO).
Coinciding with the meeting, is the UN Road Safety Fund pledging conference. The Fund was established in 2018 with a vision to "to build a world where roads are safe for every road user, everywhere." It specially finances projects in low- and middle- income countries, where some 93 per cent of road deaths and injuries take place.
"I am here in New York to remind all 193 Member States of their commitment to the Fund's mandate and success," Ms. Henry said.
Those successes include the announcement that as of 1 July, all vehicles imported in East Africa need to be below the Euro 4/IV emission standard and no more than eight years old.
The Fund has been working with the Economic Community of West African States' 15 members, to harmonize vehicle standard resolutions.
Major benefits
"This will have major air quality and road safety benefits," Ms. Henry said about the latest announcement.
Some of the other achievements by the Fund include legislation in Azerbaijan to help emergency post-crash response, help to increase enforcement of the speed limits and other road traffic rules in Brazil and Jordan, as well as improving data collection in Cote d'Ivoire and Senegal, and training urban planners on making safer school zones in Paraguay.
Vision for the future
As part of the High-level meeting this week, UN Member States will adopt a political declaration, to lay out a "vision for the future of mobility as one that promotes health and well-being, protects the environment, and benefits all people," according to a press release.
The interconnected targets are part of the Sustainable Development Goals (SDGs) that show how road safety is also integrated into the SDGs, from allowing safer access to education, to allowing people access to groceries and reducing carbon emissions into the atmosphere.
Halving traffic deaths and injuries by 2030 is a target under the third SDG, on good health and well-being.
Rise of disinformation a symptom of 'global diseases' undermining public trust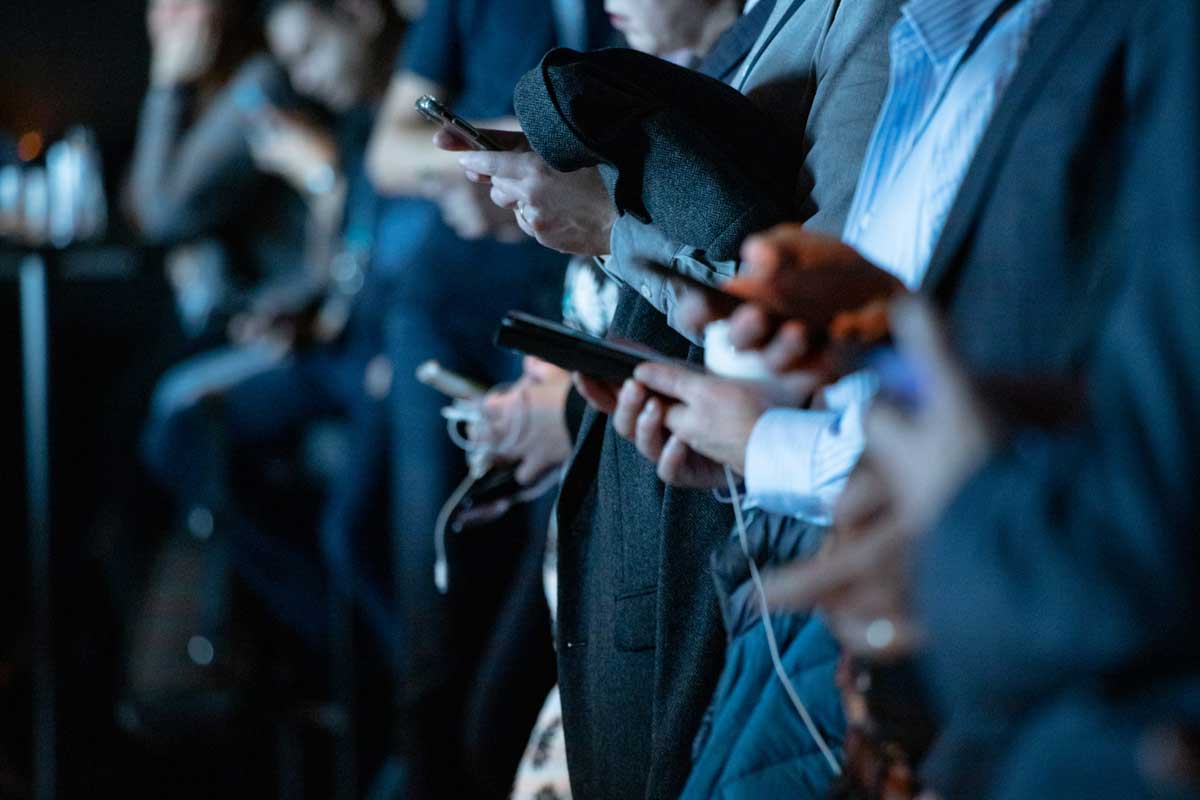 Societies everywhere are beset by "global diseases" including systemic inequality which have helped fuel a rise in disinformation, or the deliberate spreading of falsehoods, said the UN human rights chief on Tuesday, addressing the Human Rights Council in Geneva.
Michelle Bachelet said the restoration of public trust was essential, as disinformation should really be seen as a symptom of diseases such as systemic inequality, which has seen "deep-seated discrimination" flourish, along with fragile institutions, a loss of trust in effective governance, and "limited rule of law".
She said those countries impacted by inequality were now threatened with instability and frayed co-existence within society.
Flourishing amid discontent
"Disinformation spreads when people feel that their voices are not heard. It arises in contexts where political disenchantment, economic disparity or social unrest flourish", she said.
"It flourishes when civil society, journalists, human rights defenders and scientists cannot work, assemble and speak freely. When civic space is limited or closed. When the human rights to freedom of expression and access to information are threatened."
It can be fuelled by governments and public officials, potentially leading to hate crimes and violence.
But she warned governments against trying to "officially ordain what is false, and what is true, and then attach legal consequences to those determinations. Our human right to access and impart information, is not limited to only what is deemed by the State as 'accurate'".
She called for a focus on "assessing how communications are being revolutionized by technology and on unpacking who is responsible for what.
"We need to look at how best to contain the harms caused by disinformation, while addressing the underlying causes that give disinformation life and allow it to gain traction."
She said the sheer speed and volume of information circulating online, meant that it could be easily manipulated, with campaigns using automatic tools, rapidly creating a "false impressions of broad popular support for or against certain ideas, or be used to counter and marginalise dissident voices and ideas."
Organized disinformation campaigns are also being used to silence rights defenders, journalists, and minority voices, "and as a result of repeated attacks, women, minority communities and others can be deterred from participating in the public sphere."
Fighting back
The international response has to be consistent with universal rights obligations, she warned.
"When we debate the best ways to respond, we need to understand that censorship is not only an ineffective medicine – it can actually harm the patient." Freedom of expression and the right to access information are essential, she underscored.
"I therefore call on States to uphold their international obligation to promote and protect these rights, whatever the social ill they seek to mitigate. Maintaining a vibrant and pluralistic civic space will be crucial in this endeavour."
She called for policies which support independent journalism, pluralism in media, and digital literacy, which can help citizens "navigate" the online world and boost critical thinking.
"States must also ensure wide and free access to information so that it reaches all communities and constituencies…Trust can never be achieved without genuine government transparency."
Social media regulation 'insufficient'
The human rights chief said that social media businesses have transformed the way information circulates, "and they have a clear role to play."
"To start with, we must understand better how they affect our national and global debates. While platforms have taken welcome steps to enhance their own transparency, and redress channels, progress remains insufficient.
She called for independent auditing of social media companies' services and operations, and more clarity on the way advertising and personal data is being handled.
"And we need access for researchers and others to the data within companies, that can help us better understand and address disinformation."
Two steps
Ms. Bachelet told the Human Rights Council that there are two "critical needs" in the battle against rising disinformation.
"First, we need to deepen our understanding and knowledge: we need more research on how the digital sphere has transformed media and information flows; on how best to build public trust within this environment; and on how different actors can contribute to countering disinformation operations."
Secondly, she said all discussions had to be framed within human rights norms. "Shortcuts do not work here: censorship and broad content take-downs are an ineffective and dangerous response."
Abu Akleh shooting: fatal shot came from Israeli forces
Israeli forces were behind the fatal shooting of Al Jazeera journalist Shireen Abu Akleh in the West Bank – not indiscriminate Palestinian firing – the UN human rights office, OHCHR, alleged on Friday.
Ms. Akleh – an experienced television journalist familiar with reporting in the Occupied Palestinian Territories – was killed on 11 May, as she attempted to report on an arrest operation by Israeli Security Forces and clashes in Jenin refugee camp in the northern occupied West Bank.
'Deeply disturbing'
"More than six weeks after the killing of journalist Shireen Abu Akleh and injury of her colleague Ali Sammoudi in Jenin on 11 May 2022, it is deeply disturbing that Israeli authorities have not conducted a criminal investigation," said OHCHR spokesperson Ravina Shamdasani.
Following OHCHR's own probe into the incident, Ms. Shamdasani added that "this monitoring from our Office is consistent with many findings out there that the shots that killed her came from Israeli Security Forces".
Rejecting that conclusion, a statement issued by the Israeli mission in Geneva insisted that it was not yet possible to conclude who was responsible, in view of the Palestinian Authority's "refusal to conduct a joint investigation and hand over the bullet".
Final moments
Speaking to journalists in Geneva, Ms. Shamdasani described Ms. Akleh's final moments, with her colleague, Ali Sammoudi.
"At around half past six in the morning, as four of the journalists turned into the street leading to the camp, wearing bulletproof helmets and flak jackets with 'PRESS' markings, several single, seemingly well-aimed bullets were fired towards them from the direction of the Israeli Security Forces. One single bullet injured Ali Sammoudi in the shoulder, and another single bullet hit Abu Akleh in the head and killed her instantly."
Highlighting how the OHCHR probe had followed the methodology used in many other country situations, Ms. Shamdasani explained that there was no evidence of activity by armed Palestinians close by.
Ms. Akleh and her colleagues "had proceeded slowly in order to make their presence visible to the Israeli forces deployed down the street", Ms. Shamdasani said. "Our findings indicate that no warnings were issued and no shooting was taking place at that time and at that location."
Every angle
She added: "We've inspected photo, video, audio material, we've visited the scene, we've consulted with experts, and we've looked at official communications; we've interviewed people who were also on the scene when Abu Akleh was killed…Based on this very vigorous monitoring, we find that the shots that killed Abu Akleh came from Israeli Security Forces and not from indiscriminate firing by armed Palestinians."
After Ms. Abu Akleh was shot, "several further single bullets were fired as an unarmed man attempted to approach her body and another uninjured journalist sheltering behind a tree," the OHCHR official continued. "Shots continued to be fired as this individual eventually managed to carry away Abu Akleh's body."
UN High Commissioner for Human Rights Michelle Bachelet has urged the Israeli authorities to open a criminal investigation into the killing of Ms. Abu Akleh and into all other killings and serious injuries by Israeli forces in the West Bank.
Since the beginning of the year, OHCHR said that it had verified that Israeli Security Forces had killed 58 Palestinians in the West Bank, including 13 children.
"International human rights law requires prompt, thorough, transparent, independent and impartial investigation into all use of force resulting in death or serious injury," said Ms. Shamdasani. "Perpetrators must be held to account."
Israel has rejected the findings of the OHCHR probe, adding that the Palestinian Authority has not handed over the bullet that killed Ms. Abu Akleh.