Russia expects US to abandon Europe AMD plans after Iran deal
Welcome to the Caspian Daily, where you will find the 10 most important things you need to know on Caspian Sea Region. We appreciate ideas, reports, news and interesting articles. Send along to Caspian[at]moderndiplomacy.eu or on Twitter: @DGiannakopoulos
1Russia Quickly Maneuvers to Capitalize on Iran Nuclear Deal. "The deal reopens the door for lucrative contracts to expand Iran's civilian nuclear energy program, which Russia has been looking forward to for years. And it may neutralize a major reason the United States has offered for developing a missile defense system in Europe, a project that President Vladimir V. Putin and other Kremlin officials have said was a threat to Russian security. "We all probably remember how in April 2009, giving a speech in Prague, the U.S. president, Barack Obama, said that if Iran's nuclear program is successfully regulated, then the aim of the European segment of the missile defense will be dropped," Mr. Lavrov said straight into the cameras of state-controlled Russian television. "This is why today we drew the attention of our American colleagues to this fact. We will expect a reaction" writes David M. Herszenhorn for the New York Times.
2Enemy of My Enemy: Keeping Iran Cornered through Saudi-Israeli Strategy. "What mitigating allies' concerns truly means in this case is America may ultimately betray its promises and principles on stage today for other promises made to friends tomorrow. It just depends on how important the friends are. And Israel and Saudi Arabia are banking on always being very good friends. This is the true Great Game of the Middle East that no one likes to talk about. It is a game of strategic doubletalk" writes Dr. Matthew Crosston for Modern Diplomacy.
3Good Time to Have Foot in Iran as Nuclear Deal Boosts Stocks. "The deal is "bad for oil and related markets, and rather good for those interested in investing in quite possibly the most interesting market in the world," said Emad Mostaque, a London-based strategist at emerging-market consultancy Ecstrat. Lower oil prices "will put real pressure on energy equities" as "the near-term impact of floating Iranian barrels and medium-term impact of increased Iranian production is absorbed by the market," he said" [Washington Post]
4Turkmenistan takes concrete steps to resolve water issues at the national level and contributes to regional and international cooperation in this sphere, "Neutral Turkmenistan" newspaper reported. The constant growth of water consumption requires coordinated efforts and complex programs, as well as implementation of projects able to bring long-term effect, said the article. The large-scale project for creating artificial water reservoir – Altyn Asyr (Golden Age) lake – in Karakum desert is one of these projects. Currently, intensive work is underway as part of the second phase of this project. The collector's branches are expanded and deepened, hydraulic structures, bridges, roads are constructed.
5Minister of Energy Natig Aliyev: 50% of works on Southern Gas corridor completed in Azerbaijan. "Though it is 2015, we are ahead of the schedule. Our work is to expand the Southern Gas Corridor. We must complete all projects by 2019. However, we have already done 50% of works. It encourages us", the Minister said. Aliyev also noted that the works on TANAP are also carried out within the schedule: "We also control this project. We often hold meetings in Istanbul and Ankara. Our partners inform us about the works. There is no delay in that project either".
6In January-June, 2015 Kazakhstan GDP increased by 1.7%, reported the Statistics Committee of the Ministry of the National Economics of the Republic of Kazakhstan, according to APK Inform. The bullish trend is based on the production growth in major industries, In particular, actual volume index totaled 100.6%, in agriculture – 103%, trade – 102.1%, transports – 106.7%.
7KHORASAN: Where DAESH, Caspian Energy, and Great Power Politics Meet. "Khorasan is a region that encompasses much of Afghanistan, Pakistan, Uzbekistan, Tajikistan, Turkmenistan, and Iran. To DAESH, Khorasan represents the first battleground of its end-of-days scenario. To regional powers, Khorasan represents the future of energy" writes Evan Thomsen for Modern Diplomacy.
8 'Rising' Iran asserts right to play constructive Middle East role. "Now that the nuclear marathon is over, encouraging hopes for a better relationship with its old American enemy, Iran is projecting itself as an island of stability in a sea of trouble and demanding to be treated as an equal. The supreme leader, Ayatollah Ali Khamenei, continues to excoriate "global arrogance", as he always has, but has hinted clearly at cooperation with the US once sanctions end, and dignity – a recurrent word – has been restored" writes Ian Black for the guardian.
9Greek Agreement and Iranian Deal Leave Russia Disappointed and Irrelevant. "Moscow was, in fact, more interested in the talks breaking down, so that the EU would plunge into a deep mess marked by a "Grexit" and Iran would remain isolated by the sanctions regime. However, the two landmark compromises signify a big step forward in enhancing the governability of world order, which leaves Russia—as a revisionist power that favors a crisis of the West-imposed global order—quite irrelevant" writes Pavel K. Baev for the Jamestown.
10An Archaeology Festival dedicated to the International Archaeology Day will be held in Azerbaijan's medieval city of Agsu on July 24-25. The city's archaeological and tourist complex will host the event. It is being organized by the Agsu archaeological expedition of the Institute of Archaeology and Ethnography and the "Miras" Public Union, dedicated to assisting the study of cultural heritage. The festival will include joint archaeological investigations within the complex, various competitions, and meetings with famous archaeologists.The aim of the event is to promote national heritage and ancient architecture, as well as to help develop Azerbaijan's tourism industry.
Discover the new Right to education handbook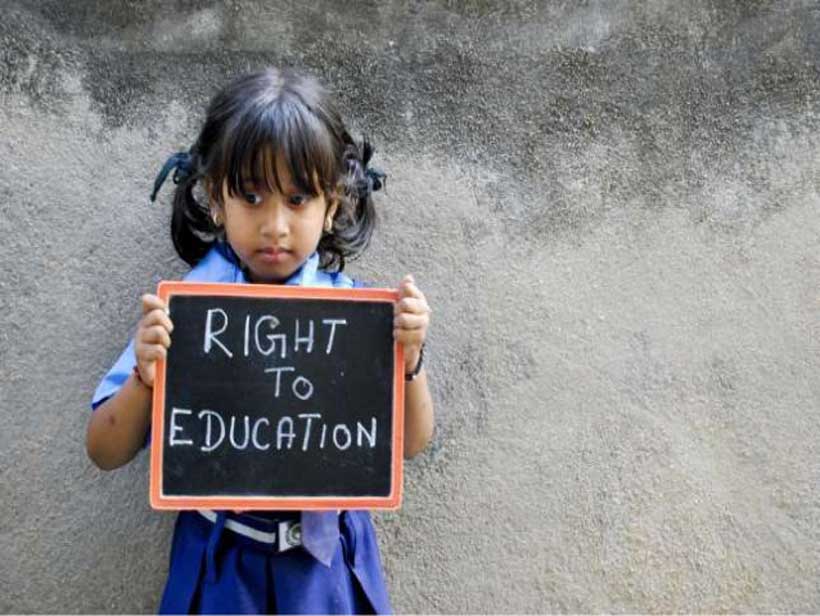 Education is a fundamental human right of every woman, man and child. However, millions are still deprived of educational opportunities every day, many as a result of social, cultural and economic factors.
UNESCO and the Right to Education Initiative (RTE) recently released the Right to education handbook, a key tool for those seeking to understand and advance that right. It is also an important reference for people working towards achieving Sustainable Development Goal 4 by offering guidance on how to leverage legal commitment to the right to education.
Why is this handbook important?
The aim of this handbook is to make sure that everyone enjoys their right to education. Its objective is not to present the right to education as an abstract, conceptual, or purely legal concept, but rather to be action-oriented. It provides practical guidance on how to implement and monitor the right to education along with recommendations to overcome persistent barriers. It seeks to do this by:
Increasing awareness and knowledge of the right to education. This includes the normative angle of the right to education, states' legal obligations, the various sources of law, what states must do to implement it, how to monitor it, and how to increase accountability.
Providing a summary of current debates and issues regarding education and what human rights law says about them, including on forced migration, education in emergencies, the privatization of education, and the challenge of reaching the most marginalized.
Providing an overview of the UN landscape and its mechanisms, including a clear understanding of the role of UNESCO and more generally the United Nations, as well as all relevant actors in education, particularly civil society.
Who should use this handbook?
The handbook was developed to assist all stakeholders who have a crucial role to play in the promotion and implementation of the right to education. This includes:
State officials, to ensure that education policies and practices are better aligned with human rights.
Civil servants, policy-makers, ministers, and the ministry of education staff, officials working in ministries and departments of justice, development, finance, and statistics, as well as National Human Rights Institutions.
Parliamentarians, their researchers and members of staff will find this handbook useful in evaluating and formulating education, human rights, and development legislation, and in implementing international human rights commitments to national law.
Judges, magistrates, clerks, and lawyers and other judicial officials can use the material to explain the legal obligations of the state and how to apply them.
Civil society including NGOs, development organizations, academics, researchers, teachers and journalists will benefit from this handbook as it includes guidance on how to incorporate the right to education in programmatic, research, and advocacy work.
Those who work for inter-governmental organizations, including at key UN agencies, will find this handbook useful in carrying out the mandate of their organizations. Private actors, multilateral and bilateral donors, and investors can use this handbook to ensure their involvement complies with human rights and that they understand and can apply their specific responsibilities.
How to use this handbook?
The handbook was designed to be accessible. Each chapter starts with the key questions addressed in the chapter and ends with a short summary consisting of key points and 'ask yourself' questions, designed to make the reader think deeper about issues raised in the chapter or to encourage people find out more about the situation in their own country.
For more than 70 years, UNESCO has been defending and advancing the right to education, which lies at the heart of its mandate. It recently ran a digital campaign on the #RightToEducation to mark the 70th anniversary of the Universal Declaration of Human Rights.
IEA launches World Energy Outlook in China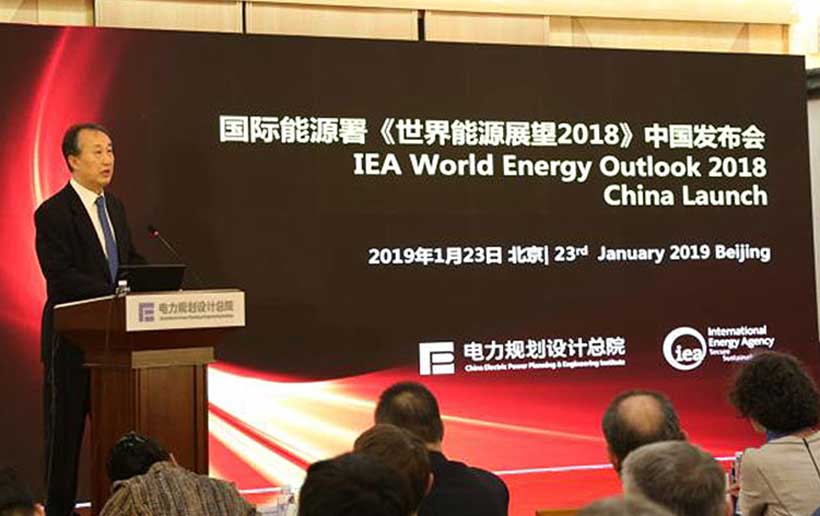 IEA Chief Modeller Laura Cozzi launched the latest World Energy Outlook in Beijing on 23 January. The China launch brought together over 120 officials and experts drawn from government, academia and the power industry to discuss the latest global energy trends, and the outlook for the electricity.
During his opening remarks, Li Ye, Executive Director General of China's National Energy Agency noted the strong IEA-China relationship that has delivered key results across a range of important areas of reform for China including: power market reform, distributed energy, renewables and gas market design.
At the IEA Ministerial meeting in 2015, China became one of the first countries to activate Association status with the Agency. Since then the IEA and China have been working closely together to achieve energy reform in China. In 2017, the IEA and China agreed a Three Year Work programme to boost energy policy analysis, promote clean energy systems, build capacity on energy regulation, and improve exchange of data on renewable energy and other resources.  The launch in Beijing was organised by the China Electricity Power Planning and Engineering Institute, which hosts IEA's China Liaison Office.
The IEA's work with China includes collaboration to draw upon best international practice in carbon emissions trading, and power market reforms that enables renewable energy to make a greater contribution to electricity supply. Work is ongoing with Chinese counterparts as the new Five Year Plan, and longer-term plans, are put in place to accelerate China's clean energy transition.  The IEA will launch its latest work on China's Power System Reform in Beijing on 25 February.
UNIDO to pilot Better Cotton Initiative in Egypt towards sustainable cotton production
The United Nations Industrial Development Organization (UNIDO), under the framework of The Egyptian Cotton Project, launched the Better Cotton Initiative (BCI) pilot in the country to support the Egyptian Cotton branding as part of a renewed drive to increase product sustainability, improve working conditions along the supply chain, and support cotton growers and relevant institutions in paving the way towards the pilot's national upscaling.
"The project's vision is to pilot the BCI standard system in Egypt to advance the cotton industry in a way that cares for the environment and the farmers growing it, through a multi-stakeholder programme jointly coordinated by UNIDO, relevant governmental entities, farmers' cooperatives, cotton and textile associations, and local and international private sector stakeholders," said The Egyptian Cotton Project's spokesperson.
The BCI will  strengthen the competitiveness of the Egyptian textile industry in the global market through an holistic approach to sustainable cotton production which covers all three pillars of sustainability: environmental, social and economic. Farmers will receive trainings and those who meet rigorous levels of sustainable production and employee welfare will be granted the BCI standard.
Funded by the Italian Agency for Development Cooperation, the Egyptian Cotton project is implemented by UNIDO in collaboration with the Ministry of Trade and Industry, the Ministry of Agriculture and Land Reclamation as well as with local and international textile private sector stakeholders. It also leverages the "Cottonforlife" CSR initiative by Filmar Group.