Nationalism and its effects on peace in Europe
With global crisis, unemployment, dissatisfaction, poverty and intolerance has increased and with it also nationalism. Political parties with nationalist platforms are rising and gaining more support around the world and Europe is no exception.
In Spain, Italy, and the United Kingdom and across Europe we can see the rise of the right. The financial crisis in the Eurozone and beyond has triggered rising of nationalists and far-right political parties. The European Commission against Racism and Intolerance (ECRI) on 9th of July released a report about the dramatic increase in anti-Semitism, Islamophobia, online hate speech and xenophobic political discourse as the main trends in 2014.
Nationalism can be positive with legitimacy, promotion of nations and inspiration for citizens or negative by creating tensions between different ethnicity and groups in or outside the country. Some negative aspects of ideology or political movement can be seen in the latest football matches in the Balkans, where supporters of team groups have burned many national flags and hooliganism that is the result of long lasting hatred and nationalism on the ground. Every country has its own history and different positions, but still similarities could be found.
The country all news is regarding to in recent times is Greece. A known slogan "Greece for Greeks" is well known in its anti-austerity party. Attacks against minorities and immigrants with racism are seen in one of the European Union (EU) members. Golden Dawn neo-Nazi party is linked to hundreds of violent attacks against minorities. It is known for anti-immigration, racist-nationalist worldview. With elections being held this year in January the party captured 6.3% of the vote and 17 senate seats in Hellenic parliament and become the country's third largest party. In 2014 the party won 9.4% of votes in European parliamentary election and with it 3 seats out of 21. The party has been put on a trial this year for its criminal activity. Nationalism in Greece has divided citizens and noncitizens to us and them and created the gap between both. With the economic crisis, Greeks debt, overall economic meltdown, unemployment and increasing number of refugees from different countries, the party led by Nikos Michaloliakos has gained more support and caused even greater intolerance to foreign people in need. Unfortunately, they are not the only one spreading intolerance. Many politicians have a stance against immigrants, which shapes the Greeks' attitude towards nationalism.
Also in neighboring country FYROM (Former Yugoslav Republic of Macedonia) "Macedonia" who wants to join the EU and the North Atlantic Organization (NATO), but Greece suggests that this will not happen until they resolve the name issue, right wing party has a lot of influence. A symbolic dispute over the name and heritage of Macedonia is blocking country to joint Euro-Atlantic integration. The country is officially recognized by 120 countries, but it is faced with continued denial of Macedonian identity by its neighbors, Bulgarians, Serbians and Greeks. The leading right political party VMRO-DMNE with more support from public from latest elections is involved in political tensions with opposition that those not approve election results. Fear of nationalism and ethnic suppression is widespread because of the past in a country where 25% of the population are Albanian Muslims, 65% Macedonian Slav and Turks, Roma, Serbs, Vlach and Bosnian minorities. Dissatisfactions have been raised by minority groups, despite Ohrid agreement which should provide equality among different groups. Questions are rising like this one: is Macedonia because of overall situation heading towards extreme nationalism?
Strong nationalism could also be found in Serbia. In the past was support for The Serbian Radical's leader Vojislav Šešelj, that was accused and indicted by the International Criminal Court (ICT) for Crimes against Humanity and War crimes of former Yugoslavia in the 1990 wars for whom UN prosecutors demanded a 28-year prison sentence and been provisionally released after 11 years based on health problems, a lot stronger than today. The party won in 1992 22.58% of the popular vote and after that in parliamentary elections saw four higher results in 1997, 2003, 2007 and 2008, but in the last two elections did not get into the National Assembly of Serbia. Core ideology was the goal of creating a greater Serbia, opposing to European integration and globalization and regarding Ratko Mladić and Radovan Karadžić as Serbian heroes. The Serbian far-right leader was welcomed as a Serb Hero by hundreds of supporters, which was in neighboring countries seen as a defeat of the judicial system and injustice. With Serbs seeking EU integration nationalism seems to have taken a second place even though the football match with Albania has shown us that Serbian nationalism is still much alive. Slogan Kosovo is Serbia is another point of nationalism since after seven years no concrete answer towards solution has been achieved.
A Kosovo report by Council of Europe in 2013 revealed a negative trend towards nationalism. Social cohesion was endangered with limited tolerance for minority languages, cultures, traditions and identities. Authorities do not support platforms for interaction and dialog between communities, minorities do not participate in decision making. In 2014 Kosovo parliament elections, Democratic Party of Kosovo with Hashim Thaci as a leader won the most of the popular vote. Party got 32.1% and 37 seats out of 120. Nationalism is strong in the country that has unilaterally declared independence in 2008 and has so far support and recognition of 108 United Nations members and 4 other states and entities.
In many other countries that were not exposed similar situation with rising nationalism and right wing parties exists. What those parties have in common is nationalism, many of them anti-migration politics, conservatism, Euroscepticism but on the other side they have different goals. Nationalist parties in Europe are rising and with it also nationalism in Europe. The continent that wants to look like a whole from the outside is drifting apart from its goal to work and present itself as one. Is nationalist wave going to hurt Europe or EU integration? Should we be worried? Is nationalism causing even more conflicts in recent so unrest region in Europe? Is nationalism the last brick in the wall that is going to promote anger and blame without understanding and respect with a hostile public opinion which will lead to the further insecurity or tensions?
Will there be another referendum over Brexit?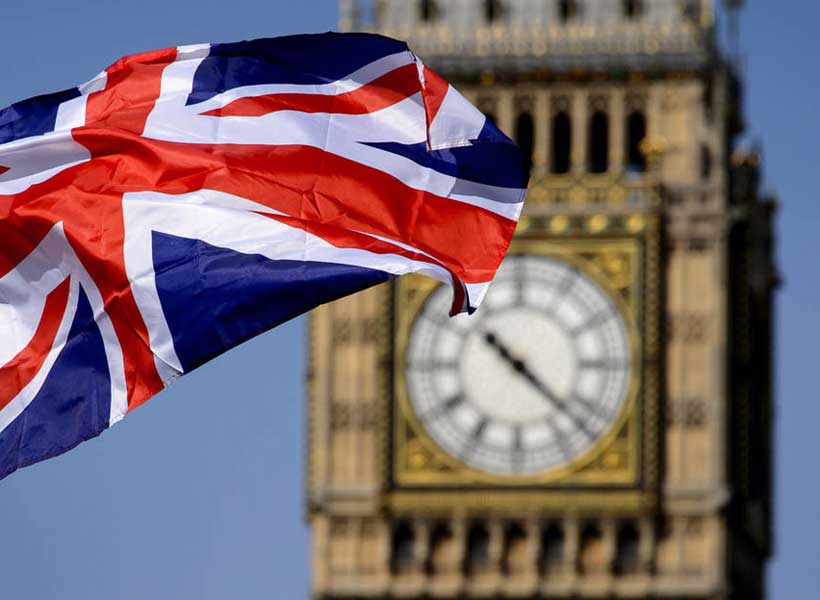 Brexit continues to be an implicit term in the Britain's political equations. Complicating the process of the British withdrawal from the European Union is a joint measure taken by the British government and European authorities.
At the same time, the British government, with its widespread negative propaganda against the Brexit, is seeking to re-arrange a referendum. In other words, the European authorities are trying to direct the public opinion about the Brexit.
Recently, some western news sources are speaking of an issue called "repeating the Brexit referendum", and name it as a possible option! An option that had been previously denied by British authorities, including Theresa May, the Prime Minister of the country. According to the France news agency, regarding the increasing doubt about the British Prime Minister's efforts to conclude an agreement with the United Europe, the possibility of holding a second referendum on Brexit has multiplied.
This source has also announced that there are major obstacles on the way of confirming this agreement between Theresa May and European leaders, which has, in turn, intensified this trend. The existence of legal complexities in this agreement made its implementation difficult for both sides.  Meanwhile, it is possible that the members of the parliament will vote in favor of Theresa May's decision.
Although it seems that Theresa May is trying to convince legislators to give a positive vote to this agreement, not only members of the Labor Party, but also some members of the Conservative Party are opposing it. The MPs argue that the Brexit is basically contrary to the interests of the UK.
Meanwhile, supporters of the "People's Vote" campaign, who are now very active in England, believe that the parliament's negative vote will pave the way for a new referendum on the Brexit. This issue is no way contrary to the demands of Theresa May and the Conservative Party, but it's secretly supported by them. The negative propaganda of the Theresa May's government against the Brexit since 2016 is known to everyone. After the British citizens voted to leave the European Union in 2016, the two Labor and Conservative parties (as UK's two traditional parties) tried their best to change the general vote on this issue. The active role played by people like former British Prime Minister Tony Blair can well indicate the dissatisfaction among British authorities over the Brexit.
Supporters of the People's Vote campaign are currently trying to convince the public for holding a new referendum on Brexit. "The People's Vote campaign seeks to ensure that the government's Brexit deal is put before the country in a public vote so that we can decide if a decision that will affect our lives for generations makes the country better or worse off. Good deal or bad deal, it's definitely a big deal – and that's why it should be put to a People's Vote", that's how the campaign's supporters define their goal.
Proponents of this campaign believe that the parliament's negative vote to May's plan is the best opportunity to hold another referendum. On the other hand, Theresa May doesn't intend to violate the people's vote in the 2016 referendum explicitly, so she tries to appear to be opposed to a new referendum, but she set the game in a way that it will eventually lead to the UK's remain as part of the European Union.
Labor Party officials led by Jeremy Corbin have also agreed to vote again on the Brexit, and have officially backed this issue. The fact that Britain's two rival parties have come to an agreement on holding a new referendum has provided the ground for its ultimate realization.
First published in our partner MNA
West return to 2007: Europe's anger over incompetent politicians
The anger and discontent of European citizens over European politicians is increasing day by day. While more than ten years have passed since the economic crisis in Europe, we are still witnessing austerity plans in this block.
France's recent round of demonstrations isn't limited to this country anymore, and we're now witnessing demonstrations in countries such as Belgium and the Netherlands.
Many European citizens spent the years between 2007 and 2012 with the hope that the austerity policies would affect the devastated economy of United Europe and the Eurozone. That's why they tried to cooperate with their own governments (which were mainly the far-right and social-democratic administrations). However, after 2012, we witnessed the end of European citizens' patience towards politicians like Merkel.
Part of this dissatisfaction revealed itself in cases such as the European Parliamentary Elections in 2014, where more than 100 right extremists managed to enter the European Parliament. Now, in 2018, we are witnessing the continuation of the economic crisis in Europe in the security, social and political spheres.
It's not without a reason that the number of nationalist groups' supporters has increased in the mentioned areas. The security crisis is strongly felt in today's Europe. Common policies which were adopted by European authorities couldn't improve the security crisis within the Schengen borders and other European borders.
During 2015 and 2016 (and somehow in 2017), the Immigration and security crises in Europe caused other issues such as the economic crisis to become marginalized. But now it's shadowed over the whole of Europe. Under such circumstances, the main question of European citizens is that what was the impact of austerity policies adopted for ten years inside the EU borders?
They can clearly see that the adoption of such policies has had no effects on improving their economic conditions. The existing economic crisis continues to be felt in everyday life of European citizens. The rise of the signs of the financial crisis in Europe, and the decline in credit ratings, and the growth of unemployment in countries that continue to be affected by the financial crisis have created many social crises in Europe.
The protests that are taking place today in France and other European countries are not merely an objection to rising fuel prices or tax increases for low-income groups. It is a protest against the unstable economic structure of the European Union and the Eurozone.
Emmanuel Macron, the young French president, as an economist, promised to redefine the existing economic structure in the Eurozone, with regard to the current economic crisis. However, Macron himself has now become the symbol of crisis in Europe!
The economic crisis in European countries doesn't limit to austerity policies! The external debt crisis in the European countries should also be added to the economic and credit crises in the West. The crisis is heavily extended in countries like Italy, causing a lot of trouble for other member states of the Eurozone. The economic cohesion of the Eurozone member states has fueled this trend.
In any case, it seems that the patience of European citizens has come to an end. As noted, according to the predictions, these crises were to be resolved before 2012, and economic growth symbols was to be replaced by austerity symbols. But at the moment, there is little indication of economic growth in European countries, and austerity policies remain strong.
Finally, it should be concluded that the European countries, especially the EU member states, have no choice but to "self-destruct" their economic foundations and replace them with new patterns. If European officials continue to insist on existing methods and economic models, they will be doomed to failure in the near future. In this case, nationalist groups and far-right extremists will dominate Europe's political, economic, social and security equations, and this would definitely be a terrible nightmare for those like Merkel and Macron.
First published in our partner MNA
EU steps up action against disinformation
To protect its democratic systems and public debates and in view of the 2019 European elections as well as a number of national and local elections that will be held in Member States by 2020, the EU is presenting today an Action Plan to step up efforts to counter disinformation in Europe and beyond.
Taking stock of the progress made so far and following up on the call made by European leaders in June 2018 to protect the Union's democratic systems, the European Commission and the High Representative are setting out concrete measures to tackle disinformation, including the creation of a Rapid Alert System and close monitoring of the implementation of the Code of Practice signed by the online platforms. The Action Plan also foresees an increase of resources devoted to the issue.
High Representative/Vice President Federica Mogherini said: "Healthy democracy relies on open, free and fair public debate. It's our duty to protect this space and not allow anybody to spread disinformation that fuels hatred, division, and mistrust in democracy. As the European Union, we've decided to act together and reinforce our response, to promote our principles, to support the resilience of our societies, within our borders and in the neighbourhood. It's the European way to respond to one of the main challenges of our times." 
Andrus Ansip, Vice-President responsible for the Digital Single Market, said: "We need to be united and join our forces to protect our democracies against disinformation. We have seen attempts to interfere in elections and referenda, with evidence pointing to Russia as a primary source of these campaigns. To address these threats, we propose to improve coordination with Member States through a Rapid Alert System, reinforce our teams exposing disinformation, increase support for media and researchers, and ask online platforms to deliver on their commitments. Fighting disinformation requires a collective effort."
Stepping up detection, response and awareness
The Action Plan – prepared in close cooperation also with Commissioner for Justice, Consumers and Gender Equality Věra Jourová; Commissioner for Security Union Julian King and Commissioner for Digital Economy and Society Mariya Gabriel – focuses on four areas key to effectively build up the EU's capabilities and strengthen cooperation between Member States and the EU:
Improved detection: Strategic Communication Task Forces and the EU Hybrid Fusion Cell in the European External Action Service (EEAS), as well as the EU delegations in the neighbourhood countries will be reinforced with significant additional specialised staff and data analysis tools. The EEAS' strategic communication budget to address disinformation and raise awareness about its adverse impact is expected to more than double, from €1.9 million in 2018 to €5 million in 2019. EU Member States should complement these measures by reinforcing their own means to deal with disinformation.  
Coordinated response: A dedicated Rapid Alert System will be set up among the EU institutions and Member States to facilitate the sharing of data and assessments of disinformation campaigns and to provide alerts on disinformation threats in real time. The EU institutions and Member States will also focus on proactive and objective communication on Union values and policies.
Online platforms and industry:The signatories of the Code of Practice should swiftly and effectively implement the commitments made under the Code of Practice, focusing on actions that are urgent for the European elections in 2019. This includes in particular ensuring transparency of political advertising, stepping up efforts to close active fake accounts, labelling non-human interactions (messages spread automatically by 'bots') and cooperating with fact-checkers and academic researchers to detect disinformation campaigns and make fact-checked content more visible and widespread. The Commission, with the help of the European group of regulators in charge of audio-visual media services, will ensure a close and continuous monitoring of the implementation of the commitments.
Raising awareness and empowering citizens: In addition to targeted awareness campaigns, the EU institutions and Member States will promote media literacy through dedicated programmes. Support will be provided to national multidisciplinary teams of independent fact-checkers and researchers to detect and expose disinformation campaigns across social networks.
Finally, the Commission is today also reporting on the progress made in tackling online disinformation since the presentation of its Communication in April 2018.
Next steps
The European Commission and the High Representative will develop and implement the measures set out in the Action Plan, in close cooperation with Member States and the European Parliament.
With a view to the European elections, the Rapid Alert System will be set up by March 2019. This will be complemented by further strengthening relevant resources.
The signatories of the Code of Practice will have to provide the first implementation update to the Commission by the end of 2018, which the Commission will then publish in January 2019. Between January and May, the online platforms will have to report to the Commission on a monthly basis. The Commission will also carry out a comprehensive assessment of the implementation of the Code of Practice in its first 12 months. Should the implementation and the impact of the Code of Practice prove unsatisfactory, the Commission may propose further measures, including of a regulatory nature.
Background
The European Union has been actively tackling disinformation since 2015. Followinga decision of the European Council in March 2015, in order to "challenge Russia's ongoing disinformation campaigns", the East StratCom Task Forcein the European External Action Service (EEAS) was set up. The Task Force, together with the relevant Commission services, focuses on effectively communicating the EU's policies towards its eastern neighbourhood; strengthening the overall media environment in the eastern neighbourhood, including providing support for media freedom and strengthening independent media; and improving the EU's capacity to forecast, address and raise awareness of pro-Kremlin disinformation activities.
In 2016, the Joint Framework on countering hybrid threats was adopted, followed by the Joint Communication on increasing resilience and bolstering capabilities to address hybrid threats in 2018.
In April 2018, the Commission outlined a European approach and self-regulatory tools to tackle disinformation online, including an EU-wide Code of Practice against Disinformation, support for an independent network of fact-checkers, and tools to stimulate quality journal­ism. On 16 October, the Code of Practice was signed by Facebook, Google, Twitter and Mozilla as well as the trade association representing online platforms and trade associations representing the advertising industry and advertisers.
In his 2018 State of the Union Address, President Juncker also put forward a set of concrete measures to make sure that next year's European Parliament elections are organised in a free, fair and secure manner. The measures include greater transparency in online political advertisements and the possibility to impose sanctions for the illegal use of personal data in order to deliberately influence the outcome of the European elections.