Iran nuclear talks: agreement reached in Vienna
Welcome to the Caspian Daily, where you will find the 10 most important things you need to know on Caspian Sea Region. We appreciate ideas, reports, news and interesting articles. Send along to Caspian[at]moderndiplomacy.eu or on Twitter: @DGiannakopoulos
1World powers have reached a deal with Iran on limiting Iranian nuclear activity in return for the lifting of international economic sanctions.US President Barack Obama said that with the deal, "every pathway to a nuclear weapon is cut off" for Iran. His Iranian counterpart, Hassan Rouhani, said it opened a "new chapter" in Iran's relations with the world. The accord will keep Iran from producing enough material for a nuclear weapon for at least 10 years and impose new provisions for inspections of Iranian facilities, including military sites. And it marks a dramatic break from decades of animosity between the United States and Iran, countries that alternatively call each other the "leading state sponsor of terrorism" and the "the Great Satan." The breakthrough came after several key compromises. Diplomats said Iran agreed to the continuation of a UN arms embargo on the country for up to five more years, though it could end earlier if the International Atomic Energy Agency definitively clears Iran of any current work on nuclear weapons. A similar condition was put on UN restrictions on the transfer of ballistic missile technology to Tehran, which could last for up to eight more years.
2The Fate of the Turkish Stream Pipeline after the 7 June Elections in Turkey. "Russia and Turkey move closer together over the last 10 years may experience a slowdown. The increased political risks accompanied on the one hand by a rapidly changing political situation and on the other by Russia's strategic interests and Moscow's updated energy policy, are making their mark on the implementation of the Turkish Stream pipeline. It may therefore be helpful to classify the main political risks for Ankara under the headings of "internal" and "external" writes Kerim Has for RIAC.
3US ambassador: Azerbaijan is the example of tolerance. Since arriving in Azerbaijan, I have learned about many things Azerbaijan can offer to the world. One such thing is the example of tolerance and the history of people of different religions living together and respecting each other, the US ambassador to Azerbaijan Robert Cekuta told during iftar ceremony on the occasion of the holy month of Ramadan at his residency. He also mentioned that today 2.6 million Muslims live in the United States. US value friendship with the countries of the Muslim world and wish to expand these ties.
4Kazakhstan: Economic Crisis, State Companies, And The Nation's Image. "Due to Kazakhstan's close economic relationship with Russia, and the country's dependence on oil exports, which accounted for 70 percent of 2014's exports, Kazakhstan's economy has been one of the hardest hit in Central Asia. The government has already been forced to revise the budget twice since last year, first to refigure finances based on oil being $80 per barrel, then again early in 2015 to base the budget on the price of oil being $50 per barrel. In February 2015, the government warned that 120,000 workers could be laid off due to economic difficulties" writes Qishloq Ovozi for RFE/RL.
5Turkmenistan sees growth in oil production. Oil production in Turkmenistan has increased by 7.8 percent in Jan.-June 2015, compared to the same period of 2014, the country's Ministry of Oil and Gas Industry and Mineral Resources said July 13. Positive changes have been observed in many spheres of economy in H1 of 2015, according to the ministry.During the reporting period, gasoline production has increased by 1.1 percent, kerosene – 0.2 percent, oil bitumen – 19.8 percent, petroleum coke – 0.2 percent, liquefied gas – 0.5 percent, polypropylene – 0.2 percent.Turkmenistan plans to bring the capacity of the refining industry to 20 million metric tons of oil by 2020, 22 million metric tons by 2025 and 30 million metric tons by 2030.
6Cossacks Seek Greater Role in Southern Russia's Economic and Political Life. "On June 26, the ideologue of free Cossakia Grigory Kuznetsov (a. k. a. Vladlen Alyabyev), reiterated his vision of an independent Cossack territorial entity in a brief manifesto. The Cossack leader did not explicitly state that Cossakia should seek independence from the Russian Federation, but strongly suggested the need to explore this route. Cossacks should have their own "national leaders who are elected at the Cossack Council and who depend on the choice of the nation, not on the decrees of the aliens from the bordering state," the activist wrote" writes Valery Dzutsev for the Jamestown.
7China may replace Russia as gas partner for Turkmenistan. Much of Turkmenistan's future stability will hinge on the specific partner that will replace Gazprom, who was recently declared by the Central Asian country as an insolvent one, Luca Anceschi, lecturer at the British University of Glasgow believes."Much of Turkmenistan's future stability will hinge on the specific partner that will replace Gazprom. It might be China, but I think that it is in the interest of the Turkmen government to finalise as soon as possible a new set of energy deals with other partners, located in both Asia and the West," Anceschi told Trend.az on July 13. Recently Turkmenistan said that Russia's Gazprom has become insolvent on its contracts for sale and purchase of natural gas due to the ongoing world economic crisis and the economic sanctions imposed on Russia by the West.
8General Tanasak Patimapragorn, Deputy Prime Minister and Minister of Foreign Affairs of Thailand, begins an official visit to Russia on July 14. Patimapragorn will participate in the Sixth Meeting of the Thai-Russia Joint Commission on Bilateral Cooperation, which will be held on July 15 in Moscow. The Russian part of the Commission is headed by Minister of Industry and Trade of Russia Denis Manturov. Barsky said that several new agreements are planned to be reached during the visit, and some documents may be signed in the areas of agriculture, customs, and environmental protection.
9New Market Research Report: Herbal Traditional Products in Azerbaijan. Traditional herbal therapy is a strong part of Azerbaijani culture. More often people turn to herbal/traditional products or products with such positioning as they are perceived as being gentle and less harmful than standard products. Although these remedies are mostly consumed to eliminate minor symptoms they are gaining more popularity thanks to the growing belief that most OTC's cause addiction. Finally in some cases the price of such remedies is more accessible and thus remains an. Euromonitor International's Herbal/Traditional Products in Azerbaijan report offers a comprehensive guide to the size and shape of the market at a national level. It provides the latest retail sales data 2010-2014 allowing you to identify the sectors driving growth. Forecasts to 2019 illustrate how the market is set to change. [Euromonitor]
10Azerbaijan among most travel-worthy countries. Azerbaijan, which is turning into one of the most popular tourist destinations in the world, is listed among the countries for the "National Geographic Traveler Awards 2015" contest. The competition, conducted by National Geographic Magazine, is being held to determine the best tourist destinations of 2015 by a range of popular leisure activities.
China-Eurasia Council condemns aggression of Azerbaijan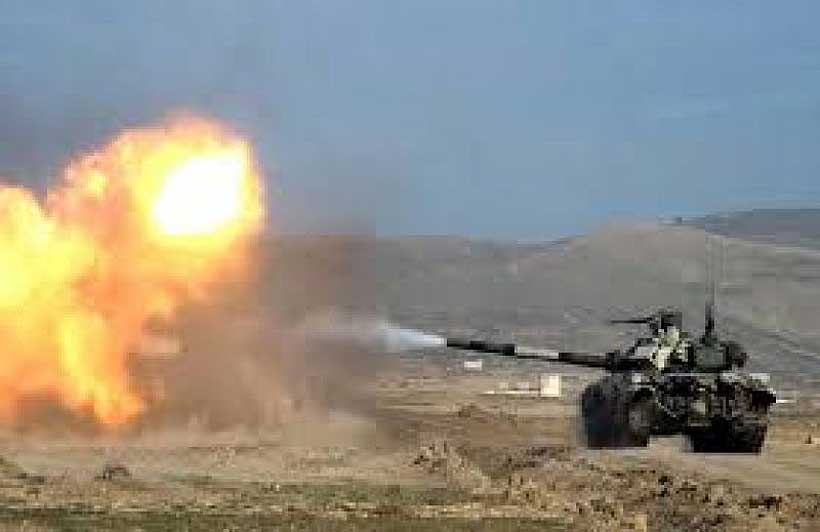 China-Eurasia Council for Political and Strategic Research strongly condemns Azerbaijani aggression which Baku started on July 12, 2020. Azerbaijani Ministry of Defense is a threat for the entire World as it is speaking about its aims to strike Metsamor Nuclear Plant, which is located in Armenia. Baku must understand that this is a crime against humanity, and it is equal to nuclear strike.The destruction of Metsamor Nuclear plant will be a disaster not only for Armenia, but also for Iran, Georgia and Azerbaijan, it will harm World's environment and stand a real problem for several generations of the World. It is worth mentioning, that this time Baku attacked the Northern borders of Armenia, which are sovereign territory of the Republic of Armenia according to International law. Azerbaijan violated the principle of territorial integrity of a sovereign state, which is one of the important pillars of International law.
China-Eurasia Council for Political and Strategic Research condemns Azerbaijan for using force against civilian population of Armenia and calls for peaceful negotiations. Baku must show solidarity and join global ceasefire initiated by the UN secretary general Antonio Guterres and must not try to escalate the situation on the border to deflect public attention from the situation concerning the outbreak of Covid-19 in Azerbaijan. We call official Baku to take care of Azerbaijani people in the hard times of Coronavirus and not send its soldiers to real death. Being multinational Council, for us It's terrible to hear about lossfrom both sides and we express our sincere condolences. Hopefully peace will come to South Caucasus, which is an important crossroad in Eurasian mainland and it can stand a very important link for Belt and Road Initiative, if all problems solved in a peaceful way.
Condemnation Of Armenian Aggression By Friends Of Azerbaijan (FoA)
Friends of Azerbaijan (FoA) strongly condemns the coward act of Armenians aggression in the Tovuz district of Azerbaijan that is a sheer violation of international borders and law. The act is an attempt of Armenia to drive global attention from the peaceful dialogue and negotiation process on Nagorno Karabakh.
In an online meeting of the delegates of the Friends of Azerbaijan (FoA), a joint declaration of condemnation has been issued by the honorable members of Friends of Azerbaijan (FoA).
According to this declaration, Armenian aggression can jeopardize the whole South Caucasus region. The incident on July 12, 2020, is being considered as a direct attack on Azerbaijan and the repercussions of this incident can result in massive catastrophe in the entire region.

The delegates of Friends of Azerbaijan (FoA) stressed the global powers to come forward and take serious action on Armenian intervention by violating the international border of Azerbaijan. The act of Armenia is an open challenge to the sovereignty of Azerbaijan.
Malik Ayub Sumbal founder of Friends of Azerbaijan (FoA) termed that Armenia is losing its legal and moral position on Nagorno Karabakh and there is mounting pressure on Armenia by the international community for the peaceful solution of Nagorno Karabakh according to the UN Resolutions. At this time to get rid of such kind of diplomatic moves, Armenia has launched another major front in Tovuz.
When the whole world is busy against the Covid19 Armenian Prime Minister has chosen a very dangerous path that can take the whole region into war and bloodshed.
Friends of Azerbijan (FoA) is firmly standing with shoulder by shoulder to the people of Azerbaijan and martyr's families at this hour.
Kyrgyz Republic to Enhance Quality of Education with World Bank Financing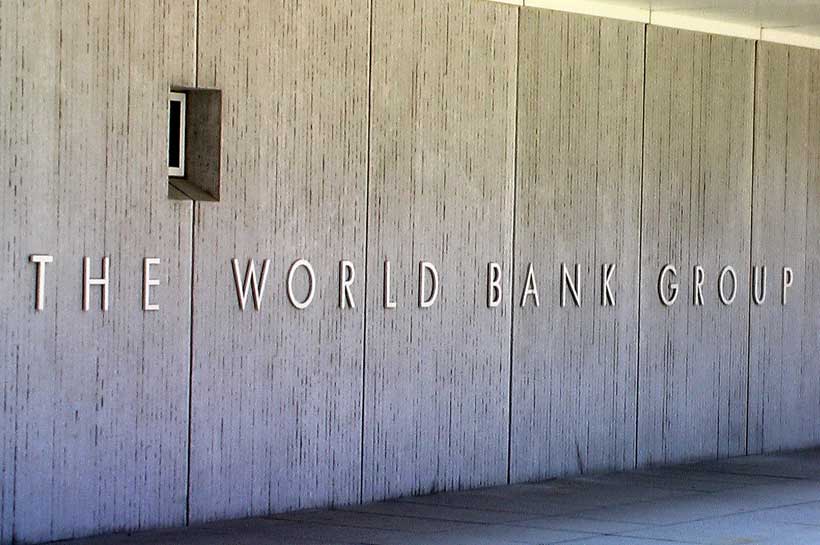 The Kyrgyz Republic will receive World Bank financing for the Learning for the Future Project in the amount of $50 million, on highly concessional terms. $25 million is allocated in the form of a grant, which requires no repayment, while the other $25 million is credit with a 0.75% interest rate, with repayments eased over 38 years, and a six-year grace period.
"The Learning for the Future Project aims to help raise the Kyrgyz Republic's human capital through enhancing school readiness and teacher effectiveness," says Bolormaa Amgaabazar, World Bank Country Manager for the Kyrgyz Republic. "The project puts special emphasis on distance and online learning, increasing digital literacy and building teacher capacity for best teaching-learning practice. Such support will help the country's education system better respond to learning from home during the current school closures and recovery period from the COVID-19 pandemic. In the long run, this approach will help better prepare children for learning and adapting to a fast-changing future economy."
The project has four main areas of support: expanding school readiness for underserved children; increasing effectiveness in teaching practice; enhancing technology-enabled support for learning; and enhancing measurement of learning. In the coming five years, the project will specifically help:
Establish 500 fully equipped community-based kindergartens in rehabilitated premises, thus enabling a successful transition to school for 20,000 children aged 3-5 years, in poor communities countrywide;
Build teacher competencies for more effective teaching of reading, mathematics and sciences in primary and secondary schools, through training in effective pedagogy and assessment, provision of digital learning content, resources and materials in 1,200 schools (53 percent of the total number of schools in the country);
Provide digital literacy training for 36,000 teachers to enhance their capacities to use digital technologies for professional development and effective teaching;
Equip 1,200 schools with an IT platform to support technology-enabled teaching and learning. The Republican Institute of In-Service Teacher Training will assist in developing digital content for teaching and learning;
Introduce a new criteria-based assessment instrument and methodology, develop and introduce standardized tests aligned with new learning standards, conduct the National Learning Assessment in 2023 for grades 4 and 8, and participate in the Program for International Student Assessment (PISA) 2024.
The project will be implemented by the Ministry of Education and Science of the Kyrgyz Republic during 2020-2025, using its existing institutional structures and in compliance with relevant World Bank procedures and standards.
The project supports the World Bank's 2019-2022 Country Partnership Framework for the Kyrgyz Republic and is closely aligned with the National Education Sector Strategy-2040 of the Ministry of Education and Science, which is now under development. The project was approved by the World Bank's Board of Executive Directors on March 31, 2020 and was ratified by the Parliament of the Kyrgyz Republic on June 11, 2020.