Greeks say 'NO' to an open laboratory for violation of human rights
The Greek debt crisis saga continues with no resolution in sight. As expected, the European leaders rejected a last-minute proposal by Alexis Tsipras, Prime Minister of Greece, requesting an extension of the bailout program that expired on 30th June and seeking a new €29.1 billion bailout package that could have covered country's debt obligations over the next two years.
The rejection led the country to default on its €1.6 billion loan repayment to the International Monetary Fund. Greece is the first developed country to default to the IMF. Even though the IMF does not use the term default, it will now classify Greece as being "in arrears" and the country will only receive funds in future once the arrears are cleared.
After several rounds of protracted negotiations in Brussels, Greece had rejected the anti-austerity conditions contained in the bailout package prepared by the troika (European Commission, European Central Bank and the IMF). The troika demanded substantial cuts in pension and wages besides overhauling value-added tax as a precondition for releasing the remaining funds from the bailout package which expired on 30th June. Disappointed over the rigid stand taken by troika, on 27th June, Mr. Tsipras announced a referendum to decide whether or not Greece should accept the bailout conditions. The referendum will take place on 5th July.
By announcing a referendum, the Greek government has put the ball in people's court. It is hard to predict the outcome of forthcoming referendum. It is likely that a No vote would strengthen the bargaining power of the current government which came to power on anti-austerity platform in January 2015. While a Yes vote would make the government's position untenable and probably lead to general elections.
Capital Controls
On 28th June, the Greek government imposed capital controls and other regulatory measures to maintain liquidity and stability in the banking system. These include:
All banks in the country will remain closed for a week (June 29- July 6, 2015).
An individual can withdraw up to €60 per card a day from ATM.
The foreign bank cards are exempted from this daily limit.
The transfer of money to outside Greece will require approval from the official authorities.
A specialized agency will deal with urgent payments that cannot be met through cash withdrawals or electronic transactions.
The Accumulation of Public Debt
No discussion on Greek debt crisis would be complete without analyzing how the country's public debt got accumulated over the years. In 2004, the country's public debt was €183.2 billion. By 2009, it reached as high as €299.5 billion, or 127 percent of country's GDP.
Currently, Greece's public debt stands at €323 billion, nearly 175 percent of country's gross domestic product. Both the critics and supporters of Greek's government admit that such a high debt-GDP ratio is unsustainable. The current government is seeking substantial write-off of country's debt so as to put the country back on a growth trajectory. While seeking debt relief for Greece, several economists and legal experts have referred to London Agreement in 1953 which gave generous debt relief to West Germany by writing off its 50 percent of debt, accumulated after world wars. This debt relief was one of the key factors which enabled the reemergence of Germany as a world economic power in the post-war period.
In 2015, the Greek Parliament set up a Truth Committee about the Public Debt to investigate how country's foreign debt got accumulated from 1980 to 2014. The Committee has recently released a preliminary report which states that Greek public debt is largely illegitimate and odious. I would earnestly request readers to read this report as it confronts several popular myths associated with the Greek public debt. According to the report, the increase in debt before 2010 was not due to excessive public spending but rather due to the payment of extremely high rates of interest to creditors and loss of tax revenues due to illicit capital outflows. Excessive military spending also took place before 2010.
More importantly, the report reveals how the first loan agreement of 2010 was used to rescue the Greek and other European (especially German and French) private banks. The loan agreements of 2010 (and 2012) helped private banks and creditors to offload their risky bonds issued by the Greek government. In simple words, the debt of the private banks was transformed into public sector debt via bail-outs. As pointed out by Tim Jones of Jubilee Debt Campaign, it is not the people of Greece who have benefitted from bailout loans from the troika but the European and Greek banks which recklessly lent money to the Greek government in the first place.
Out of €254 billion lent to the Greek government by troika since 2010, only 11 percent have been spent to meet government's current expenditure. Of course, previous governments of Greece are equally responsible for spending beyond its means and falsifying its public accounts.
Who owns Greece's public debt? Currently, close to 80 percent of Greece's public debt is owned by public institutions — primarily from the EU (member-states, ECB and EFSF) and the IMF (see chart below) The rest is owned by private creditors.
Austerity Caused a Humanitarian Crisis
The social and economic consequences of austerity measures imposed by troika on Greece have been devastating. Since 2010, Greece's GDP has fallen by 25 percent and unemployment rate is 26 percent. The youth unemployment rates are at an alarmingly high level. Currently, over 56 percent of young people in Greece are without a job and there are more than 450,000 families with no working members. After five years of fiscal adjustment and economic hardship under the austerity program, Greece's major indicators (including GDP, employment and incomes levels) are still far below the pre-crisis levels.
The welfare spending cuts proved to be counter-productive. As pointed out by Ozlem Onaran of University of Greenwich: "The wage and pension cuts and fiscal consolidation led to lower GDP, tax losses, and higher public debt. Our estimates show that the fall in the wage share alone has led to a loss in GDP by 4.5%, and a 7.80% point increase in the public debt/GDP ratio. The fall in wages alone explains more than a quarter (27%) of the rise in the public debt/GDP ratio in this period. The conditionalities of the memoranda have not only been counterproductive in terms of its aims regarding debt sustainability, but also engineered a humanitarian crisis."
Many legal experts argue that the harsh austerity program imposed by troika could potentially pose a violation of human rights. According to Ilias Bantekas, Professor of International Law at Brunel University Law School, "The measures imposed against the Greek people were wholly antithetical to fundamental human rights as these stem from customary international law, multilateral treaties and the Greek constitution. Consequently, these 'loans' were held to be odious, illegal or illegitimate."
It is pertinent to note that not just in Greece, the austerity programs also failed to yield positive results in Cyprus, Spain and Ireland.
Grexit: Pain and Gain
What would happen if Greece abandons or is forced to exit the euro? In the short-term, it would certainly entail greater uncertainty and economic hardship. A massive capital flight by the elites along with collapse of banks and businesses which have borrowed in euros cannot be ruled out. The payments of salaries and pensions could also be delayed for months.
The social and economic consequences could be disastrous for Greek economy and its people if the transition from the euro to a new national currency (possibly drachma – its old currency) is badly managed. Hence, the transition should be well-planned and properly implemented with popular support.
There is a growing consensus that a massive devaluation of drachma would help in increasing domestic demand and improving the prospects of economic recovery. A weak drachma would make Greek exports more competitive and its tourism more attractive and therefore would open up new opportunities to enhance exports and encourage more tourism over the long-term. Exports account for nearly 30 percent of its GDP. Because of a weak new drachma, the demand for domestic goods would increase as imports will become more expensive thereby boosting the domestic demand which, in turn, would also encourage greater domestic production and create more jobs for Greek people.
In addition, Greece will also regain its independent monetary policy and fiscal space to set policies in tune with its own economic needs instead of those of Eurozone economies. Needless to say, a small country like Greece (representing less than 2 percent of EU's GDP) should never have joined the flawed monetary union in the first place.
Wider Ramifications for Europe
Greece leaving the euro will have serious economic ramifications for the rest of Europe. If Greece leaves the Eurozone, the threat of financial contagion to other weak Eurozone economies (such as Portugal, Ireland, Spain and Italy) looms large and subsequently these economies may as well exit the euro. Not only such a move would weaken the Eurozone but, more importantly, it would spell the end of the single currency experiment and the larger European project towards greater economic integration.
Besides, one cannot ignore the fact that the euro may face massive devaluation if international investors liquidates their European assets and investments en masse.
Furthermore, there are human and geo-political ramifications which are not sufficiently understood by European leaders. How will the EU cope with the influx of migrants from North Africa who enter Europe (via Mediterranean route) without the active cooperation of Greek government?
Technically speaking, an exit from euro does not mean an exit from the EU. A Greek veto on extending sanctions against Russia over Ukraine would further weaken the European strategy to isolate Russia.
The observation made by many commentators that Grexit would isolate the country from the world economy is highly misplaced. Greece can explore new economic partnerships and build strategic alliances with Russia, China and other developing world. Given its favourable geo-economic location in Southern Europe, Greece can emerge as an important regional energy distribution hub. Greece has already launched discussions with Russia to build a gas pipeline to Greece via Turkey and then to Europe. This pipeline could bring immense benefits to Greece's economy in terms of new investments and jobs. Greece is currently considering joining the New Development Bank (NDB) which was set up in 2014 by BRICS. Becoming a member of Asian Infrastructure Investment Bank is another possibility.
Needless to say, the European leaders need to act more like statesmen as the European Union is founded on the values of respect for democracy, equality, human rights and solidarity.
The Broader Meanings of 'No' Vote
Finally, the Greek citizens have delivered a resounding 'No' to bailout conditions demanded by creditors in a referendum held on 5th July. The referendum was announced by Greece's Prime Minister, Alexis Tsipras, on 27th June after bailout talks with the creditors failed. The referendum asked voters to decide "whether to accept the outline of the agreement submitted by the European Union, the European Central Bank and the International Monetary Fund at the Eurogroup of 25/06/15."
The government-backed 'No' side won with 61.31 percent of votes, while 'Yes' got the remaining 38.69 percent. Further, not a single electoral district of Greece voted for 'Yes'. No one in Greece had predicted such a massive victory for 'No' vote. Most opinion polls had predicted a tight contest with 'No' side winning by a slim margin.
Does a 'No' victory mean Greece leaving the euro and the EU? Not exactly. As pointed out by PM Tsipras, "This is not a mandate of rupture with Europe, but a mandate that bolsters our negotiating strength to achieve a viable deal."
Undoubtedly, the landslide victory in the referendum has greatly strengthened the bargaining power of the current government with creditors. The impacts of the austerity measures imposed by the international creditors have been catastrophic. The Syriza-led government, which came into power on an anti-austerity platform in January 2015, has resisted pressure to implement harsh austerity programs that affect the elderly and the poor.
Another positive outcome of the referendum is that the opposition parties have also given support to the Syriza-led government to negotiate a new deal with creditors. In many important ways, the decisive referendum has brought political stability in Greece which has witnessed four elections in five years.
A New Deal for Greece
In the current circumstances, a new deal is challenging but still feasible. Both sides need to realize the sense of urgency to pursue a realistic agenda. The negotiations between Athens and Brussels should resume immediately in order to avoid a major financial meltdown.
On their part, the leaders of Eurozone should accept a compromised deal to end the impasse. They should not insist that any special privileges to Greece would encourage other potential rule-breaking eurozone countries. The costs of a Grexit are high not only for Greece but also the entire Europe in terms of wider economic and geo-political implications.
It is important to note that the IMF in its preliminary draft debt sustainability analysis (dated June 26, 2015) has sought substantial debt reduction along with extended concessional financing for Greece. This IMF analysis specifically points out that Greece needs "a significant haircut of debt, for instance, full write-off of the stock outstanding in the GLF facility (€53.1 billion) or any other similar operation." The Greek Loan Facility (GLF) consists of bilateral loans pooled by the European Commission.
A new deal is feasible if the European leaders realize the true importance of 'No' vote. The message of Greek referendum is loud and clear: harsh austerity measures imposed by the EU lack democratic legitimacy. And the debt relief should not be treated as a taboo.
Hence, keeping the wider interests of the European project in mind, its political leadership should adopt a more flexible approach towards Greece based on the principles of democracy, human rights, cooperation and solidarity. After all, the financial rules are meant to serve the people, not the other way around.
In return, Greece should also undertake policy measures to check massive tax evasion by oligarchs and streamline its public finances. Needless to say, the Greek government should be given a fair chance to put its house in order. This entails patience on the part of official creditors.
U.S. Demands Europe to Join Its War Against Russia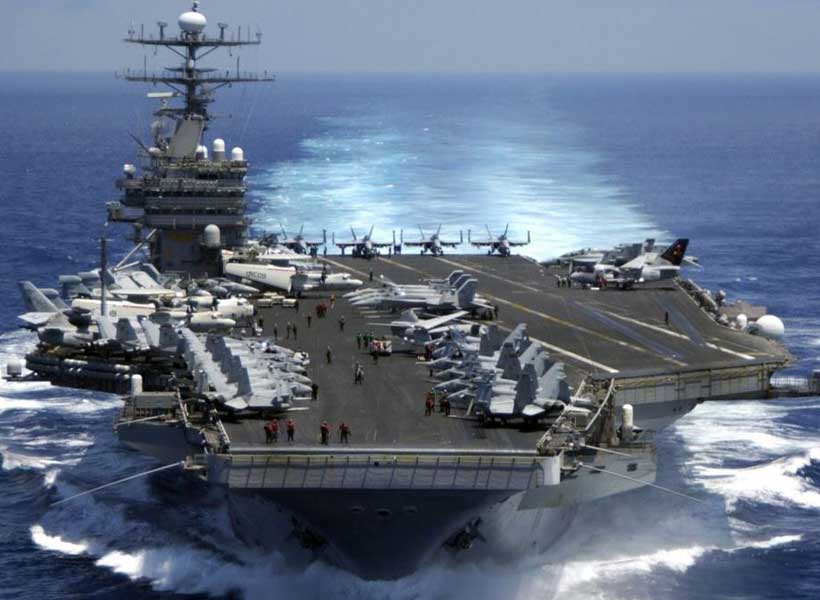 On December 16th, the Russian Senator, Konstantin Kosachev, who heads that body's foreign-affairs committee, went public accusing the U.S. Government of coercing German corporations to abandon their investments in the key Russia-EU gas-pipeline project, which is now nearing completion. It's a joint project of Russia and of corporations in some EU countries. He called this U.S. pressure against European corporations an affront to the national sovereignty of both the German and the Russian Governments, and, more broadly, an affront against the sovereignty of the entire EU, which, he pointed out, is not like America's NATO alliance with Europe is, an instrumentality of war, but is supposed to be, instead, an economic and political union — an instrumentality of peaceful international cooperation, not of any sort of international coercion.
Here is the historical context and background to this:
In recent decades, the U.S. Constitution's clause that requires a congressional declaration of war before invading any country, has been ignored. Furthermore, ever since 2012 and the passage by Congress of the Magnitsky Act sanctions against Russia, economic sanctions by the U.S. Government have been imposed against any company that fails to comply with a U.S.-imposed economic sanction; a company can even be fined over a billion dollars for violating a U.S. economic sanction. And, so, sanctions are now the way that the U.S. Congress actually does authorize a war — the new way, no longer the way that's described in the U.S. Constitution. However, in the economic-sanctions phase of a war — this initial phase — the war is being imposed directly against any company that violates a U.S.-ordered economic sanction, against Russia, Iran, or whatever target-country the U.S. Congress has, by means of such sanctions, actually authorized a war by the U.S. to exist — a 'state of war' to exist. For the U.S. Congress, the passage of economic sanctions against a country thus effectively serves now as an authorization for the U.S. President to order the U.S. military to invade that country, if and when the President decides to do so. No further congressional authorization is necessary (except under the U.S. Constitution). This initial phase of a war penalizes only those other nations' violating companies directly — not the target-country. Though the U.S. Government punishes the violating corporation, the actual target is the targeted (sanctioned) country. Sanctions are being used to strangle that target. The fined companies are mere 'collateral damage', in this phase of America's new warfare. In this phase, which is now the standard first phase of the U.S. Government's going-to-war, the U.S. Government is coercing corporations to join America's economic war, against the given targeted country — in this case, it's a war against Russia; Russia is the country that the U.S. Government wants to strangle, in this particular instance.
On Tuesday, 11 December, the U.S. House of Representatives voted unanimously (no member objected), by voice vote — unrecorded so that nobody can subsequently be blamed for anything — that President Donald Trump should impose penalties, which could amount to billions of dollars, against any EU-based corporation that participates with Russia in Russia's Nord Stream II Pipeline to supply gas to Europe. This "Resolution," H.Res.1035, is titled "Expressing opposition to the completion of Nord Stream II, and for other purposes," and it closes by asserting that the U.S. House of Representatives "supports the imposition of sanctions with respect to Nord Stream II under section 232 of the Countering America's Adversaries Through Sanctions Act." With no member objecting, the U.S. House thereby warns corporations to cease doing business with Russia, because the U.S. Government is determined that any such business will be terminated and will maybe also be fined. The U.S. Government imposes its will as if it were the dictator to the entire world, and without even needing to use its military, but just economic coercion.
The U.S. Senate doesn't yet have a similar bill, but the unanimous passage of this one in the House constitutes a strong warning to Europe's corporations, that unless they obey the U.S. sanctions, huge financial penalties will be imposed upon them. There are not many issues on which the U.S. Congress is even nearly 100% united in agreement, but during this phase, the introductory phase, of America's war against Russia, the war against Russia is certainly among those few instances — entirely bipartisan.
According to Russian Television, on December 12th, headlining "US lawmakers want to put a cork in Russia's gas pipeline to Europe": "On Monday, Austria's OMV energy group CEO Rayner Zele stated that the company is set to continue financing the pipeline next year. OMV has already invested some 531 million euros ($607 million) into the project, Zele told Ria Novosti. In early December, German Foreign Minister Heiko Maas also said that Berlin's abandoning the project would not make sense as Russia will still go on with it. Germany earlier rebuked Trump's criticism of the project after the US leader accused Berlin of being a 'captive' of Moscow citing Germany's alleged dependency on natural gas from Russia."
If the U.S. Government fails to strangulate the economies in the countries such as Russia and Iran against which it has imposed sanctions, then the next step, of course, would be some type of armed invasion of the given targeted country. Before the U.S. invaded Iraq in 2003, America's economic sanctions killed from 100,000 to 500,000 Iraqi children, but then the U.S. invaded and destroyed the country vastly more than just that.
Economic sanctions are an attempt to coerce a targeted courntry's — in effect — surrender, but without needing to use a military invasion as the coercive means. Any sanctioned country is therefore in America's bomb-sights, and will be conquered in one way or another, unless the U.S. Government backs down, at some point.
According to the most extensive study that was ever done of U.S. military bases worldwide, there are over a thousand such bases, and this is a huge multiple of all non-U.S. military bases put together. That study was published in 1995. Many new U.S. military bases have been built and manned since 1995, such as several dozen in just one country, Syria, where the sovereign Government has never invited them in and many times has ordered them to leave, but they refuse to leave. Currently, the U.S. Government spends more than half of all monies that are being spent worldwide on the military.
Regarding the Nord Stream II Pipeline, the beneficiaries if that Pipeline is never completed and placed into service, will be American LNG (Liquified Natural Gas) producers, and also America's allies such as Saudi Arabia and Israel. World War III could actually start as a result of the U.S. Government's serving America's (and its allies') fossil-fuels producers above all other concerns regarding not only global warming, but even world peace itself. Those are the interests that are, in effect, at war against the entire world. This is not a statement of opinion: it is established and well-demonstrated fact. It is the overwhelmingly documented reality.
Here, translated by me and slightly abbreviated, is the December 16th statement that was made by Russia's Senator Kosachev, the Chairman of the International Affairs Committee:
A categorical statement by the United States on Nord Stream 2, calling for Germany to abandon it, and for the European Union to rally the ranks "against Russian aggression" is a clear and unceremonious interference into the affairs of sovereign nations, to which the United States has no right to have any official opinion. …
Washington's attempts to dominate and interfere in the affairs of other states are extremely dangerous for the whole world and destructive for international cooperation. This line directly contradicts the interests of any countries that are not US satellites. And it obviously contradicts the interests of Russia.
And if Russia followed solely its own egoistic interests, we should just as unceremoniously intervene in, say, the trade disputes of Washington and Beijing on the side of our Chinese ally, in the NAFTA crisis, in order to impose upon the US additional problems regarding its relations with both Canada and Mexico, or the fates of the Transatlantic and Trans-Pacific partnerships, where the United States is again working hard. To do that would be proceeding from the American principle, "the worse it is for our competitor, the better it is for us".
We do not do that. Firstly, because Russia respects the sovereignty of other nations and never interferes in their internal affairs. Secondly, because, in principle, it is not proper for a world power to behave in such a way. …
What especially disappoints me in this situation [is] … Germany's silence. The United Statyes is actually encroaching on Germany's rights. That silence is disappointing, as is the EU's passivity, which doesn't respond to the intrusion of Americans into their sovereign affairs. The European Union is not NATO. …
Author's note: first published in strategic-culture.org
The sad fate of Europe's leading figure
According to a new poll conducted by IFOP, French President Emmanuel Macron and Prime Minister Edouard Philippe's popularity ratings hit new lows as the "yellow vest" protests are getting more and more serious.
The poll's results which were published on Tuesday, indicated that Macron's approval rating fell to 23 percent, down six percentage points on the previous month, while Philippe's fell to 26 percent.
It's to be noted that the "yellow vest" demonstrations were initially held on Nov. 17 in protest to fuel-tax rises. But then it took an anti-Macron color and became a broad movement.
The poll also shows that France 40-year-old president's score now matches the low charted by his socialist predecessor François Hollande in late 2013. Hollande was then widely considered to be the least popular head of state in modern French history.
Protesters condemn Macron of closing his eyes on the rising cost of living in France. During the recent rallies, four people have died and dozens were wounded.
The protests raised at a time when some analysts were speaking of Macron's role in leading Europe! Not long ago, there were talks of Macron becoming Europe's new Angela Merkel, and that he's slowly assuming her role as Europe's leading figure. As Merkel's center-right Christian Democratic Union (CDU) fared badly in the September general elections, her status as Europe's leading figure has taken a hit. On the other hand, Emmanuel Macron emerged victorious from the French presidential elections, defeating France's far-right candidate Marine Le Pen and entered the Elysee Palace.
From that time on, Macron had several meetings with European authorities on migration, fixing the euro currency, Europe's defense, taxing digital companies and other issues. This was while his authority was flagging at home.
Attending in Germany's National Remembrance Day for the victims of war and dictatorship, Macron said that the French-German alliance "is invested with this obligation not to allow the world to slide into chaos, and to accompany it on the road of peace."
The picture which the French President was trying to draw at that time is way different from the reality which flaunts in Paris streets. Please use the sharing tools found via the share button at the top or side of articles. Now Macron-haters have seized upon the protests in Paris and are shouting that the French president stands revealed as a massively flawed leader — remote, arrogant and pushing an outdated neoliberal agenda.
Before this, the theory was that if Macron could demonstrate his ability to change France, he would also take decisive steps towards a genuine European economic government, and then a reformed, strengthened EU had the power to push back against the extremists and far-right movements which gathered lots of support over last years. But this theory has failed! Macron's domestic agenda ran into trouble, and as a result his international agenda is failing. This is the story of France's young president.
In the face of recent protests, Macron had no way but to withdraw from his order to increase fuel taxes. It also seems that he should take more appeasing actions to satisfy the demonstrators. Under such circumstances, other reforms that were to be implemented by Macron's government in near future now look much less likely to happen. It will, in turn, prevent the realization of developments that Macron has promised the French citizens, which will subsequently lead to more anger inside the French society.
Now it seems that things are getting a lot worse. Protests and street violence are likely to go on for months, turning the mire even more frightening for both French citizens and their president. The outcome of the existing chaos can be the raise of a far-right or far-left president in France next elections.
Now Macron's dreams to be known as Europe's leading figure are all gone. Indeed, he'd be lucky if an early election doesn't terminate his presence in the Elysee Palace. The "yellow vests" are currently his most terrible nightmare. Macron, who came to power with the slogan of economic development in France and the economic and political leadership of the European Union, has definitely failed to become a strong leader in Europe. Today he's considered a defeated figure in the French economy and politics, rather than Europe's leading figure.
First published in our partner MNA
Italy steps up political activities in the Mediterranean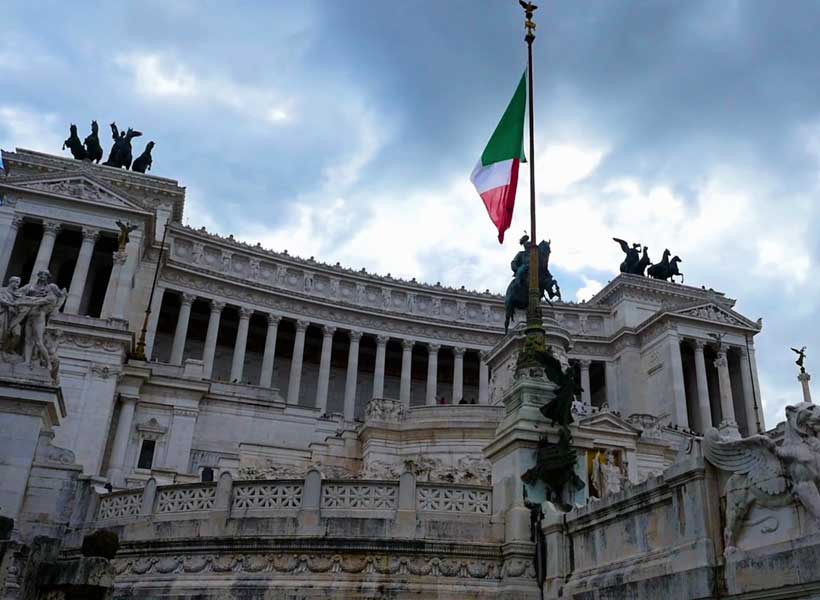 The Mediterranean serves as a platform for Rome's geopolitical efforts in the region which are aimed at creating a powerful configuration of strength that would leave the three main vectors of Italy's foreign policy – the southern (directed at North Africa), the western (directed at the Atlantic) and the eastern (directed at the Balkans) – open and easy of access.
The Gibraltar, the Bosporus, the Suez Canal, the Bab el-Mandeb Strait – the world's busiest transport arteries –  acquire a particular strategic importance for Italy as a Mediterranean power.
The so-called geopolitical theory of "extended Mediterranean" was devised recently to justify Italy's right to secure its presence in these regions . This theory is designed to put an end to the narrow perception of the Mediterranean Region as a space bounded by access to the sea and, accordingly, with a limited role of Italy.
Rome has conceptually "expanded" the Mediterranean at the expense of the adjacent Atlantic and land areas, having included the Sahel, the Middle East and the Arabian Peninsula. Thereby, Italy has assumed a "greater" geopolitical role in the region as a country whose economic stability depends on the stability of the territories adjacent to the Mediterranean region.
First of all, this refers to troubled countries, such as Libya, Algeria and Tunisia, which supply Italy with gas. Italy's intention to politically establish itself in the Sahel as part of the "expanded Mediterranean" was dictated by the desire to create a controlled space in the rear of Libya, Tunisia and Algeria to prevent their further destabilization.
Italy is among the top six EU countries with highly developed sea trade. According to Eurostat, in 2016 this figure was 61% (of which 66.6% were imports and 55.9% were exports). By this indicator, Italy loses to Portugal (81%), Cyprus (80%), Greece (77%), Spain (74%) and Malta (67%). None of Italian ports is included in the ten busiest EU trade harbors. The Italian authorities intend to change this situation.
Under the EU parameters, maritime trade accounts for 51% of overall trade, of which 53% is export and 48% is import. 19% of the global sea traffic and 30% of oil haulage pass through the Mediterranean Sea (an increase of 120% over the past 16 years). 65% of all energy resources are delivered to Europe by the Mediterranean. As these indicators tend to show an upward trend, Italy is set on  ensuring a more pronounced economic and political presence in the Mediterranean .
Given the situation, the Italian diplomacy face the following agenda in the region:
– to promote an equal distribution of power among top players in the Mediterranean in order to avoid any imbalance, be it in favor of countries that have no binding agreements or strategic cooperation agreements with Rome, or in favor of states whose political, military and economic potential is equal to that of Italy (France, Spain), or exceeds it (Germany);
– strengthen the political and economic presence of Italy in areas designated as the "extended Mediterranean", thereby ensuring the participation of the Italian fleet in international anti-piracy missions;
to promote the peaceful settlement of current conflicts in the region (Syria, Iran, the Cyprus problem) with a view to prevent a buildup of other countries' military presence within Italy's strategic interest zone;
– to promote the diversification of energy supplies with due regard for Italy's 77% dependence on external supplies, to initiate the development of gas and oil fields in Libya, Algeria, Egypt (Rome plans to invest € 175 billion in the development of the energy sector and related environmental projects by 2030.)
– to contribute to the transformation of Italy, located at the junction of sea routes from North Africa, the Persian Gulf and the Caspian Sea, into a leading transport and distribution hub of oil and gas exports and imports for the EU ;
– to prevent the weakening of Italy's positions in the EU in case of the strengthening of the Berlin-Paris axis, which will not be easy to achieve amid the emerging conflict between Brussels and Rome over the Italian budget.
First published in our partner International Affairs